Hi there folks! Ok so my freebie and comp lists are sadly getting shorter and shorter 🙁 that's because I've now left working for a freebie site so I no longer "have to" apply for every freebie (not that it was ever a chore and postman days were a lot more exciting.)
In a way, I suppose it's good because I'm leaving the freebies for fellow freebie finders, although it was heartbreaking to see all the freebies Debenhams Beauty Club were giving away over the last couple of months.
It was almost as though as soon as I left, boom! The best beauty freebies for everyone, except for me because now I'd have to travel to pick them up, which kind of defeats the object of them being free.
Anyway, despite my pity party, I'm still applying for ones that take my fancy and here is what I scored over the past couple of months…
Free Bottle of Minetan Violet Fake Tan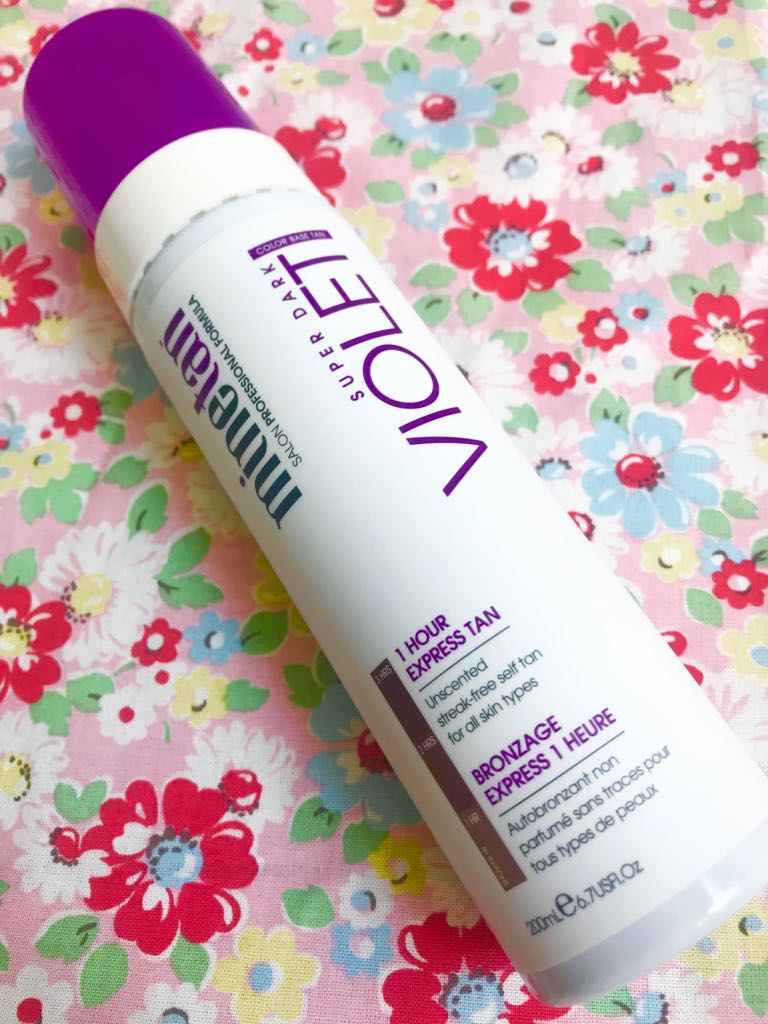 It's a bit of a long story with this one… I won it in January but it never came so I dropped them an email in May and they very kindly sent me one.
Ok not that long after all!
It's full-sized and worth like £25, winning!
Free MAC Lipstick Samples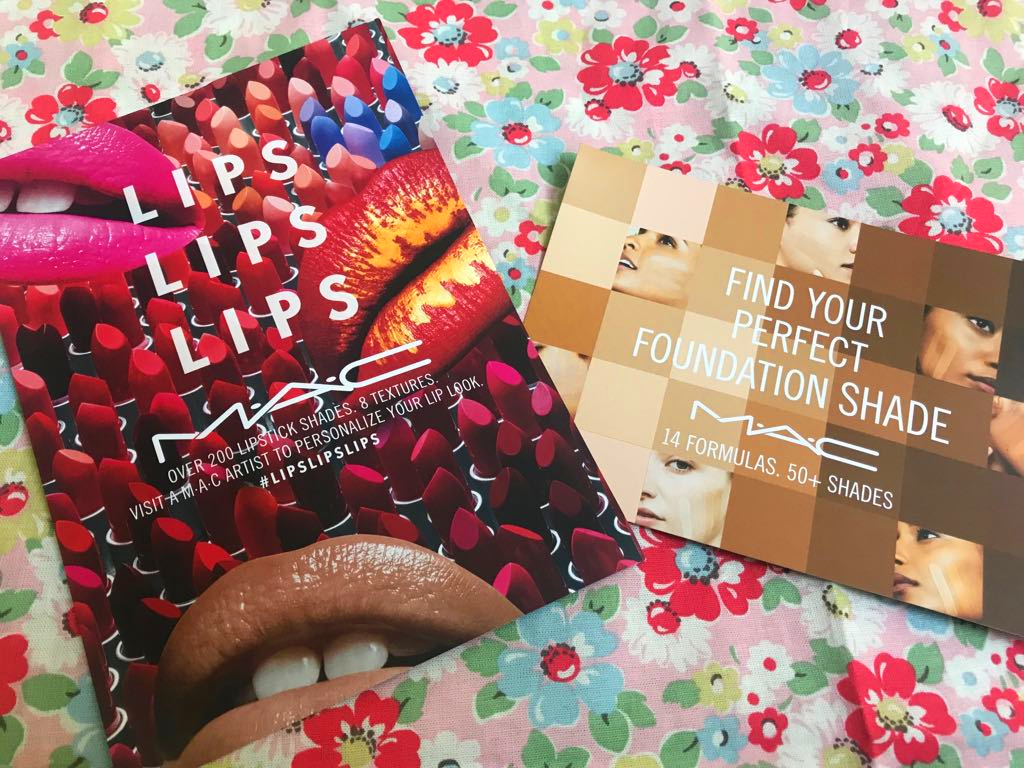 I'm not going to lie, this one was a little bit disappointing. I expected three minis, like I'm sure a lot of people did. Anyway, a freebie is a freebie!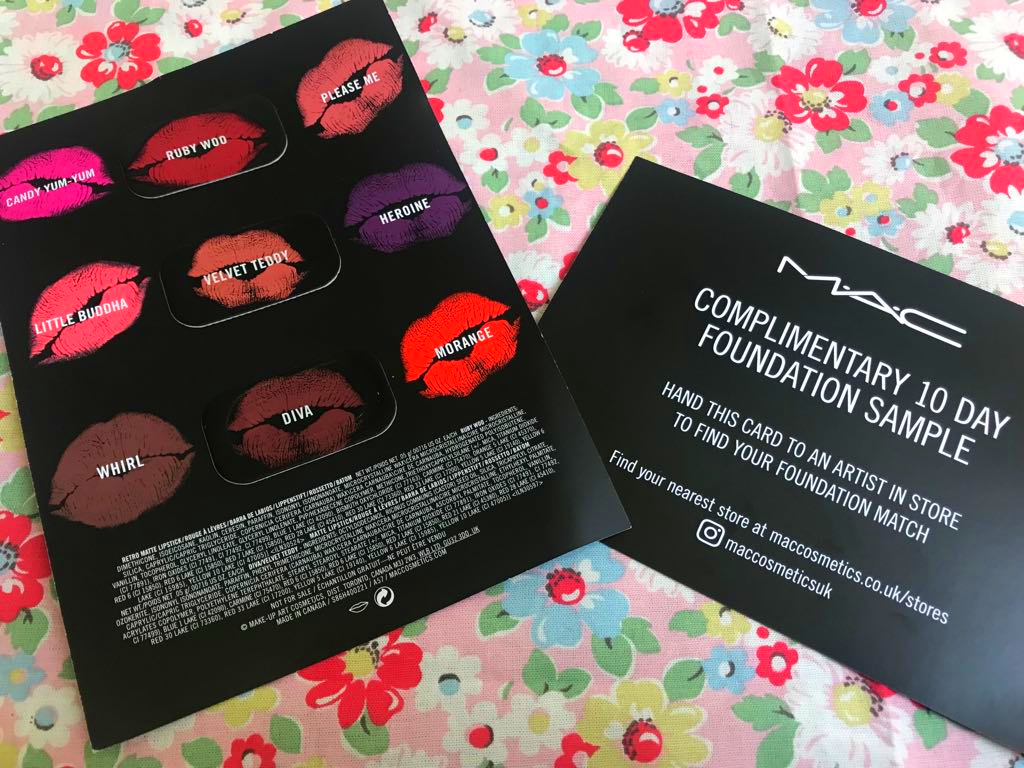 Plus, you got a free 10-day foundation sample to try next time you go to a MAC counter.
Free REN Skincare Bundle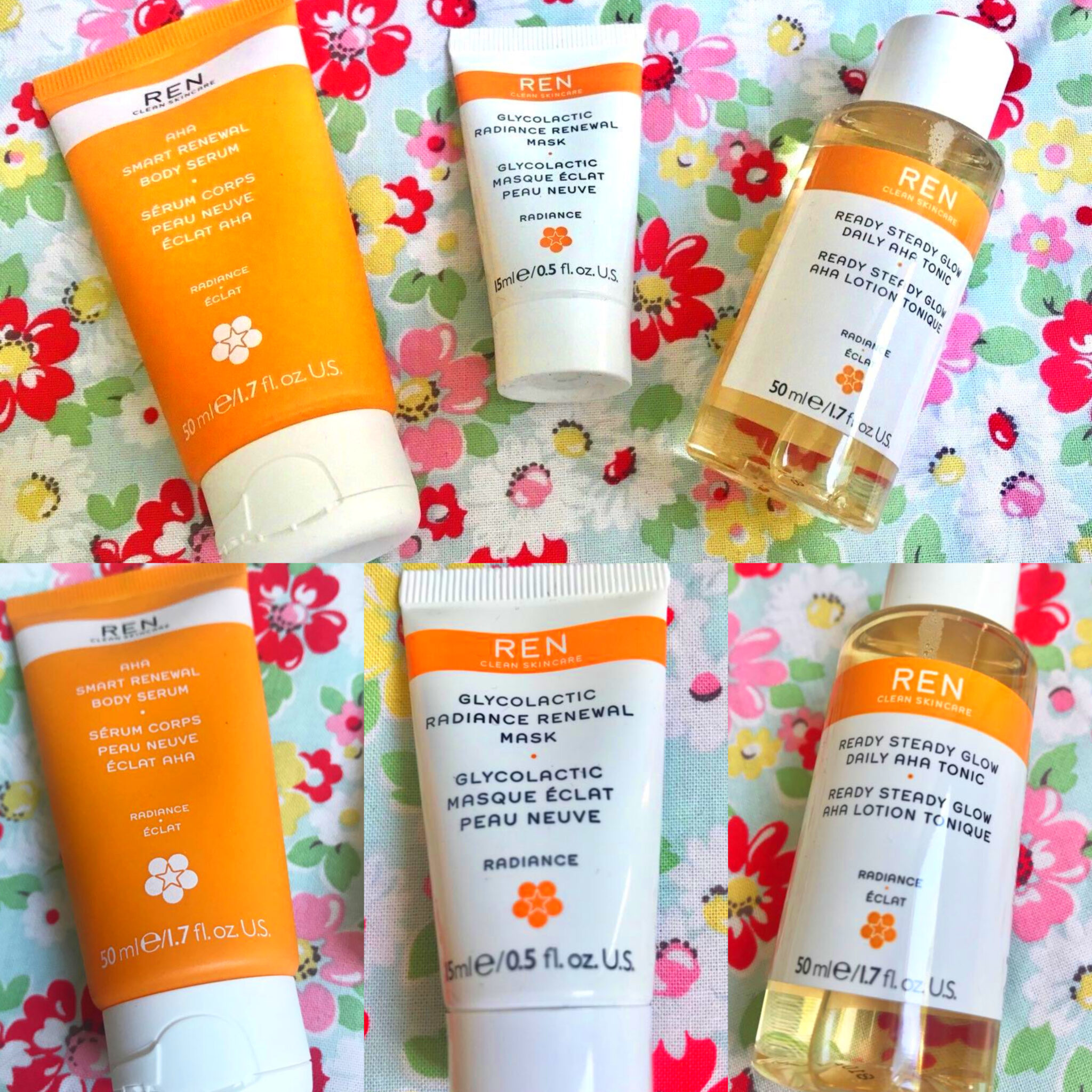 Amazing competition win from Get the Gloss – definitely worth signing up because they have lots of flash giveaways and comps, usually there are 100 winners so your chances are quite high.
The kit contained:
REN Clear Skincare Smart Renewal Body Serum 50ml
Free REN Clear Skincare Glycolatic Renewal Mask 15ml
REN Clear Skincare Ready Steady Glow 50ml
Such a good win!
Free Estee Lauder Eye Refreshing Creme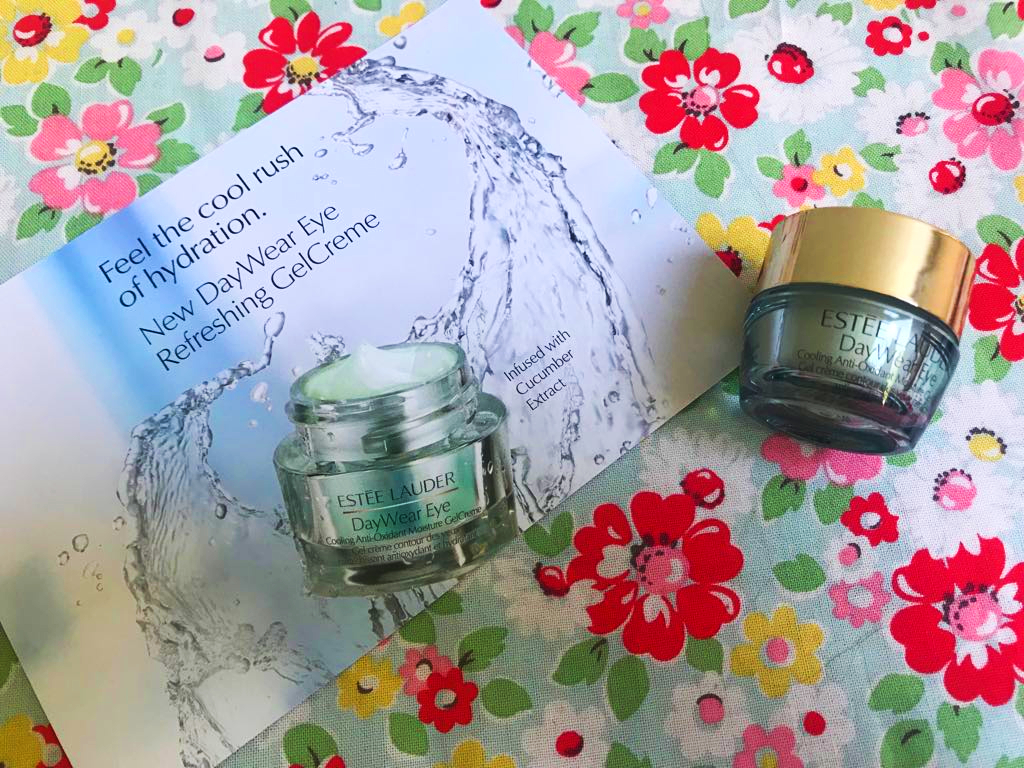 This was a So Post and they come and go so quickly so you had to apply ASAP. I quite like Estee Lauder, especially their Advanced Serums so I'm looking forward to trying this.
Free Dior Foundation Sample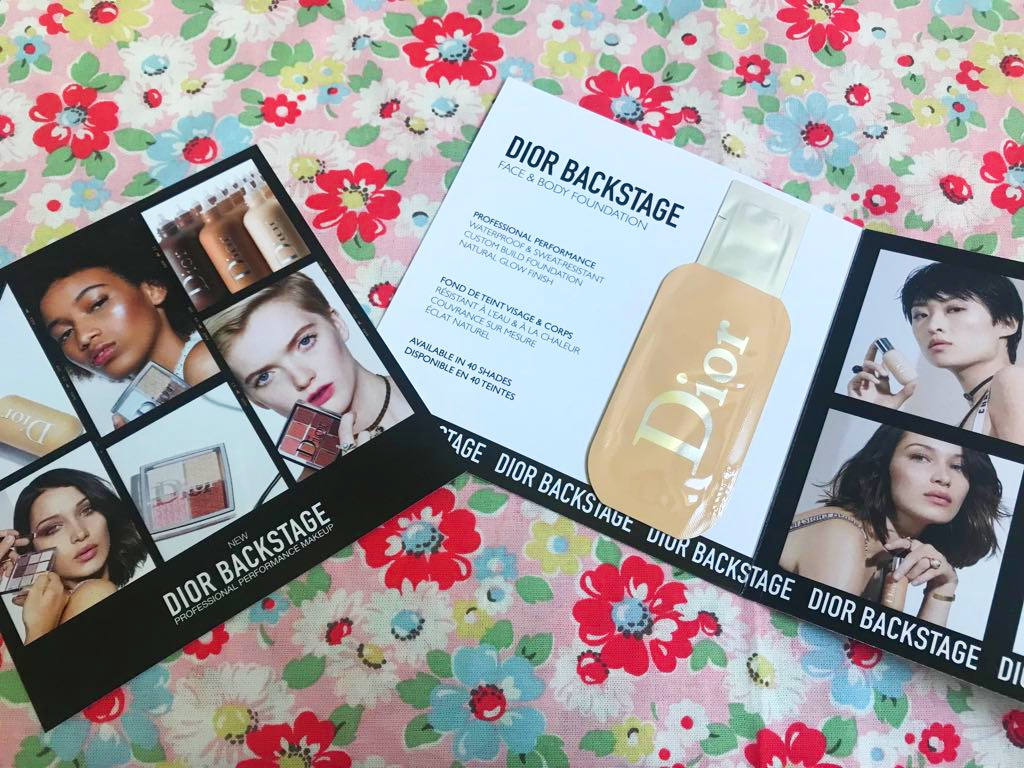 Again, another So Post flash freebie giveaway. They had a lot to give out in different shades so I got the palest option that was still available because they were running out fast!
Another tiny sample but I'm going to save it for freshening up post-plane trip on my holiday.
Free Aussie 3-minute Hair Miracle Treatment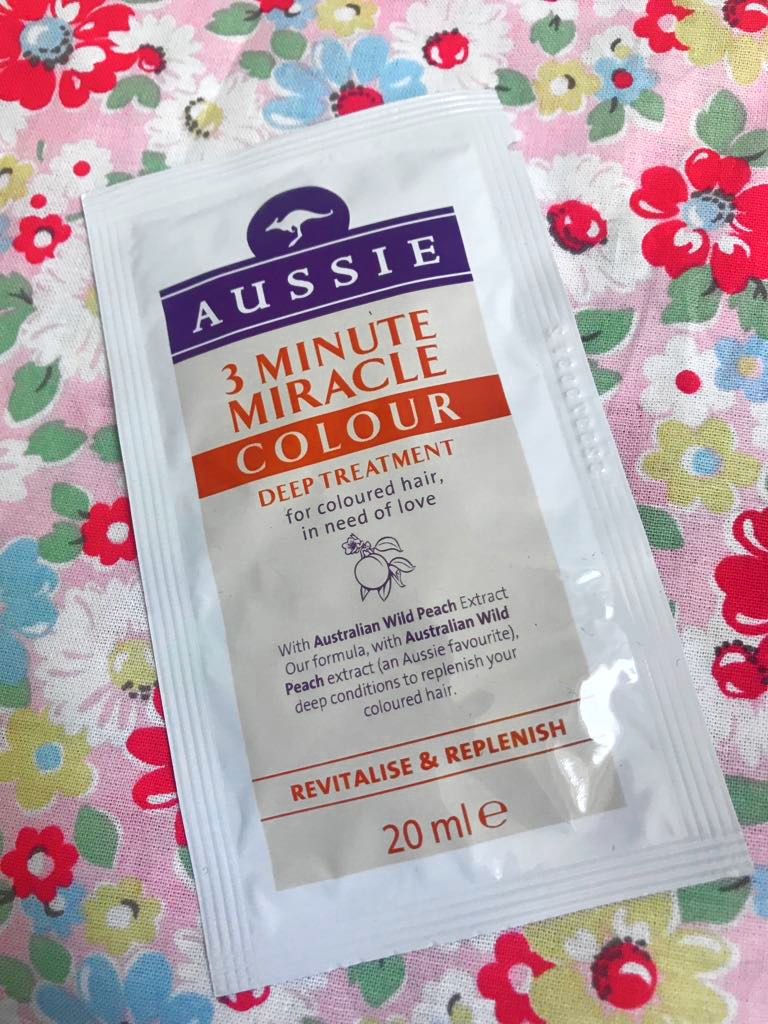 They were giving away loads of free samples on Super Savvy Me – it's also worth signing up to this site because they do comps and money-off coupon and cashback deals too.
Again, another one for the holiday!
Free ecodenta Charcoal Toothpaste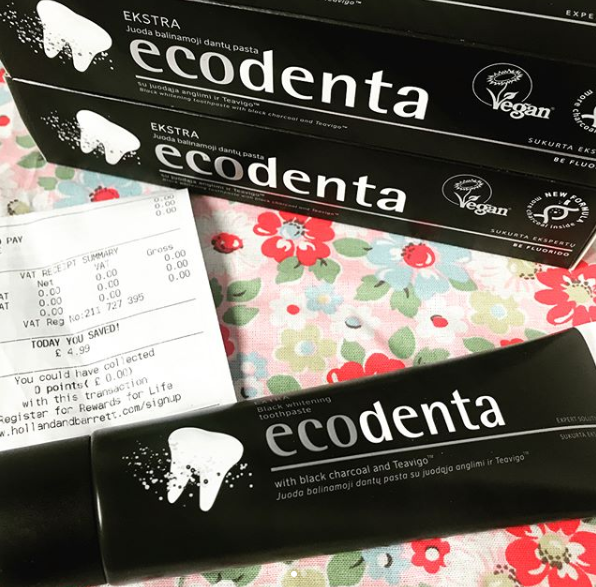 This one was a fab o2 Priority freebie worth a whopping £4.99! So I took George along to Holland & Barrett and we both stocked up.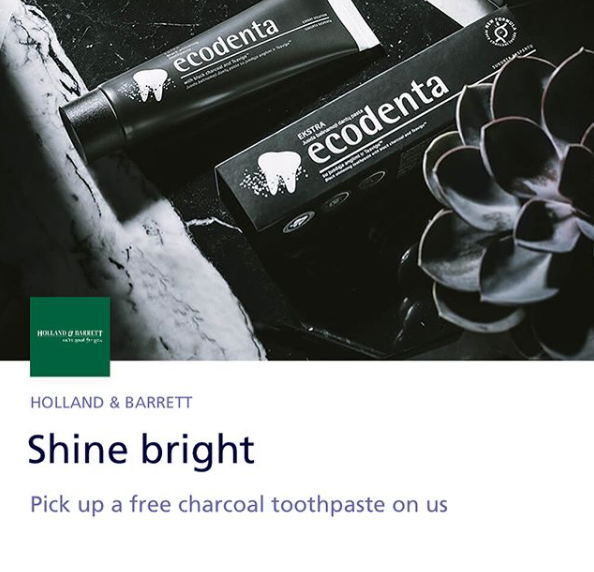 If you're on o2 and not checking the app, download it now because you're missing out!
Free John Frieda Hair Trio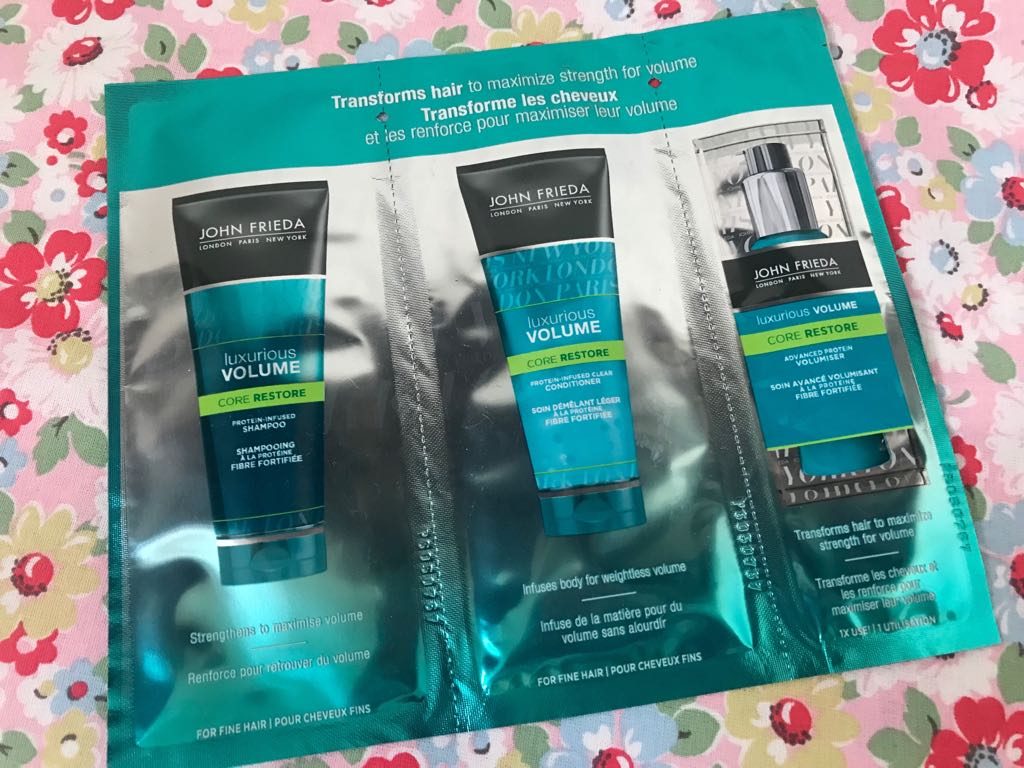 Again, another nice little holiday trio from John Frieda!
Free Aura Mugler Perfume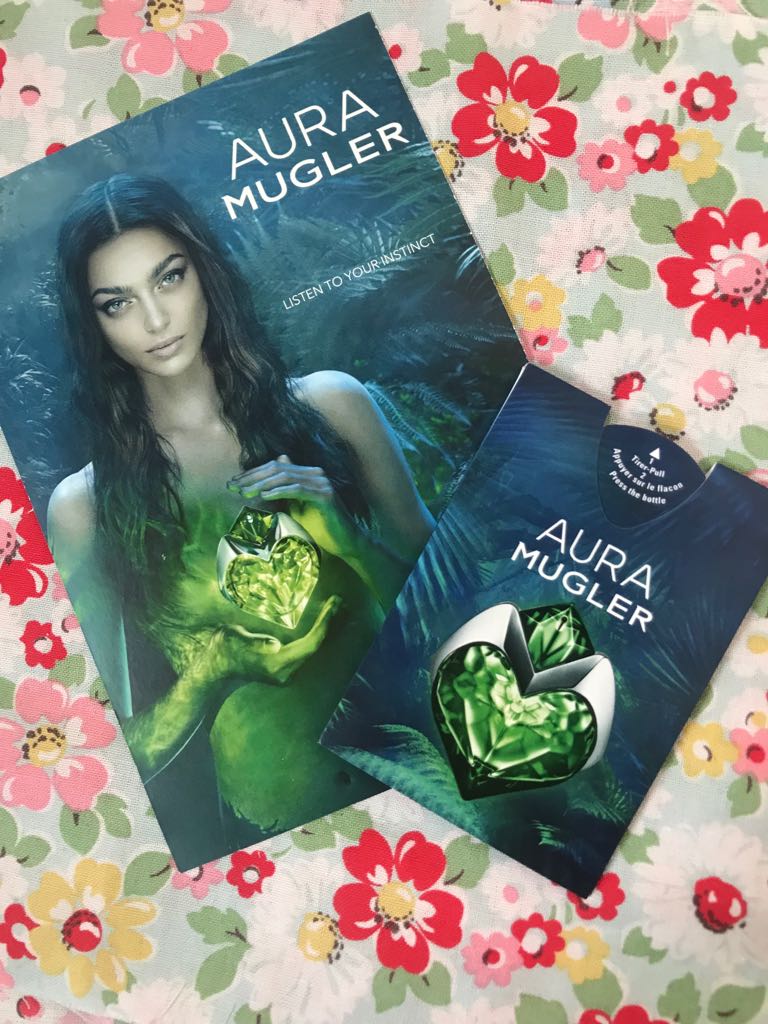 Every now and again, these guys do mega giveaways and they had something like 80,000 to give away.
Only a small sample but good if you just want a day's use and to try before you buy.
Free GLAMGLOW Moisturiser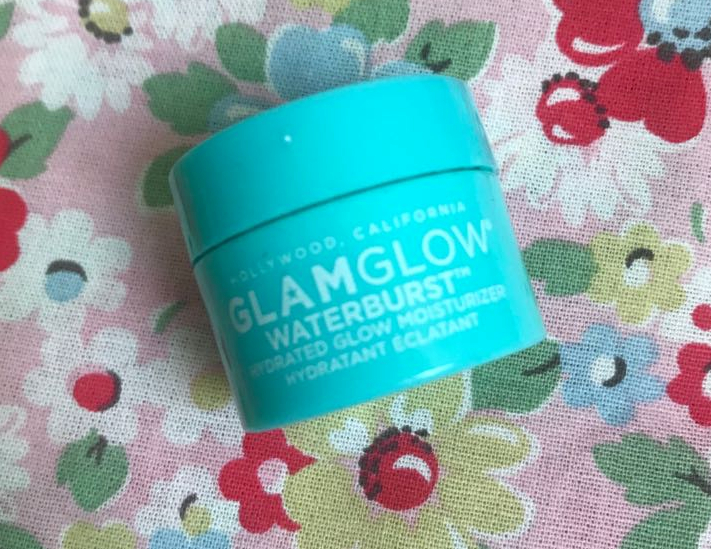 GLAMGLOW do some amazing giveaways and they're so expensive so I love scoring a free mini to try!
Not a great picture but you get the general idea haha.
Free Body Shop Body Yogurt Samples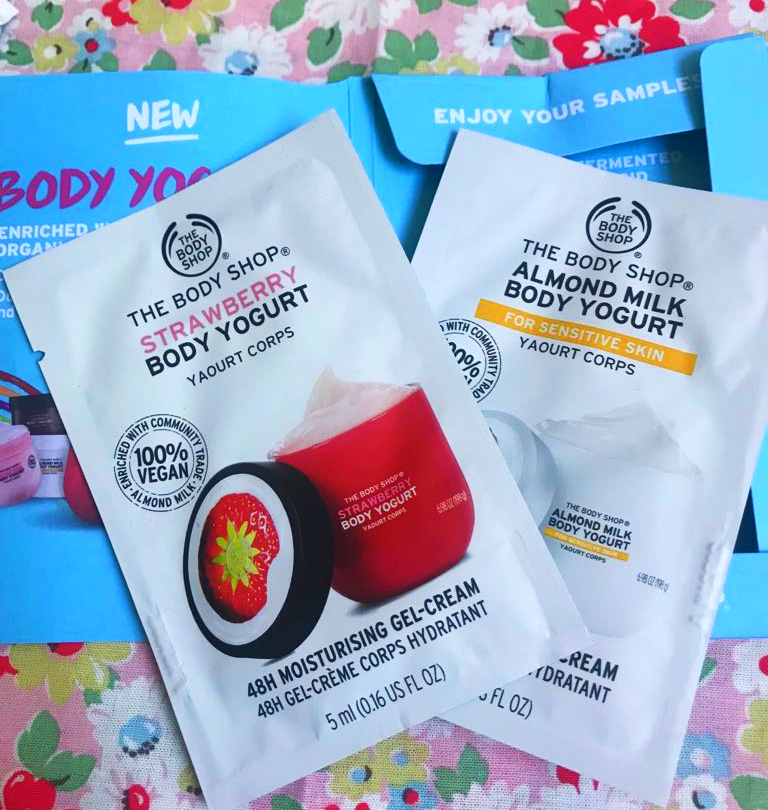 Another amazing giveaway from The Body Shop!
If you sign up to their Love Your Body loyalty scheme and keep an eye out for emails, they often give away 50,000+ sample giveaways to collect at your local store.
Free L'Oreal Paris Sugar Scrub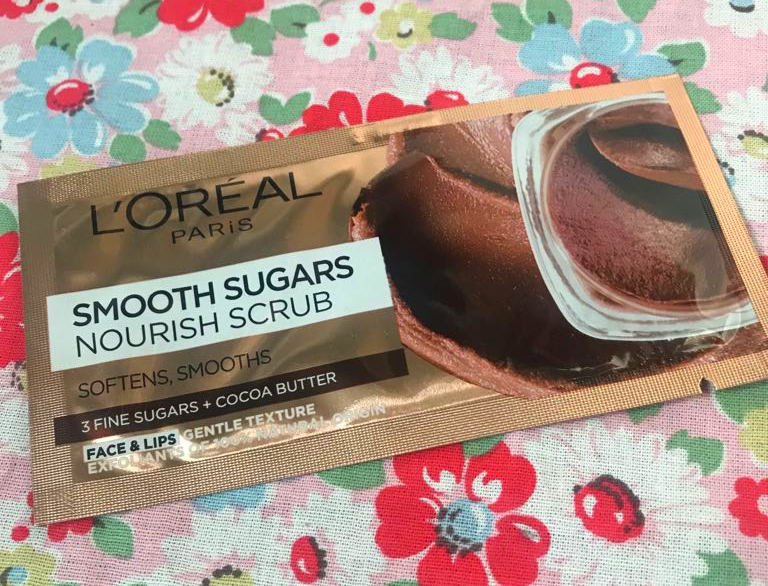 They had a whopping 70,000 of these sugar scrubs to give away in January on L'Oreal's website and I got mine through the post in May to try.
It's a deceivingly good size as I find you don't need a lot with scrubs.
Free Glamour Beauty Club Chloe Perfume & Hawaiian Tropic Duo Defence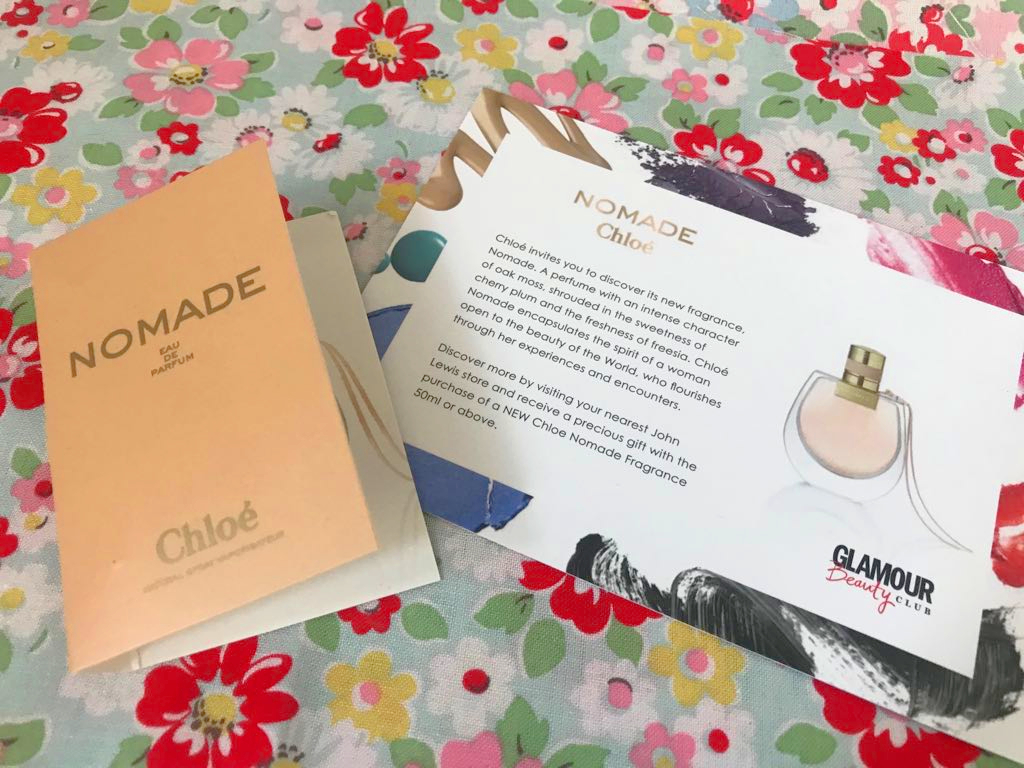 I got a double whammy from Glamour the last couple of months!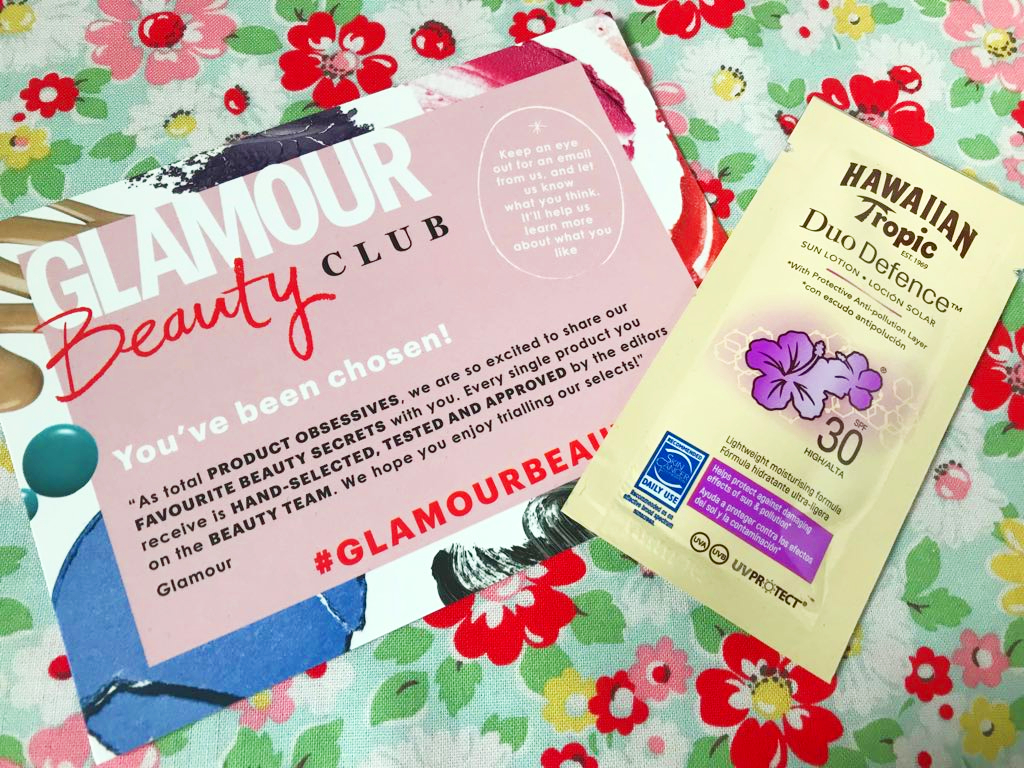 If you sign up to their free Glamour Beauty Club they'll send you products to try, 100% free!
Free Caudalie Makeup Remover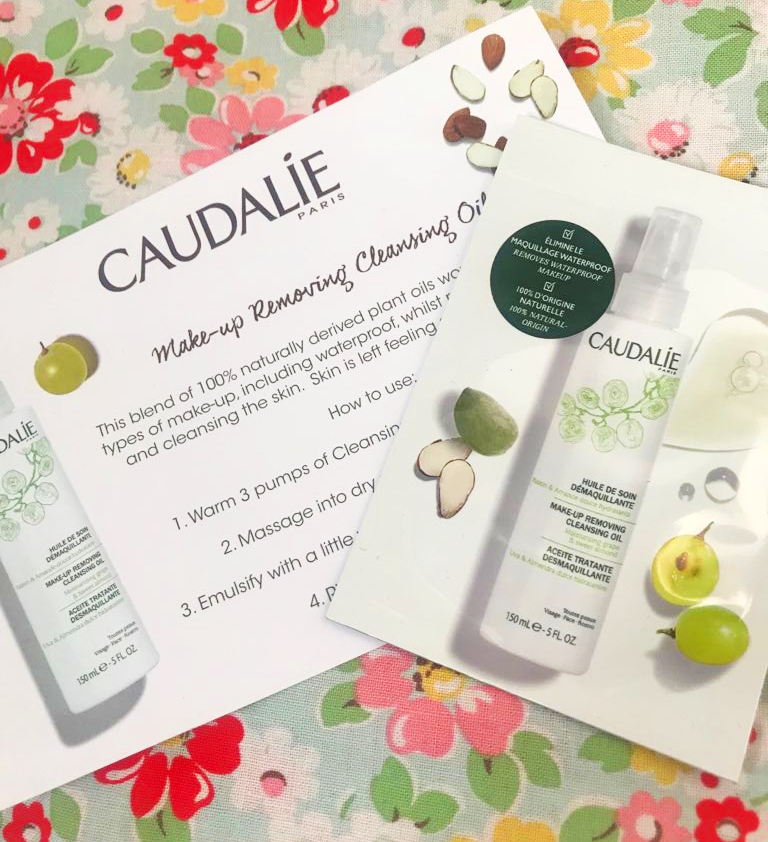 I think this one was directly from Caudalie and they had about 1,000 maybe 2,000 to give away.
Like I say, it's always worth signing up to their email newsletters because that's where they usually announce these giveawayas, oh and social media too.
Free dermalogica Night Gel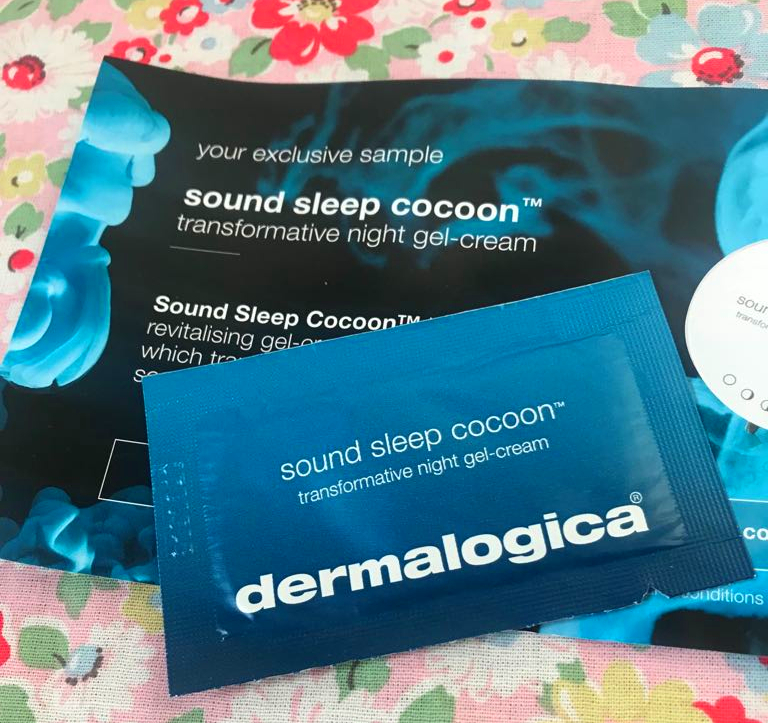 I love dermalogica's range of skincare so I was very excited to try this. Again, only a tiny sample but it was nice to receive in the post.
Free Pearl Drops & Arm & Hammer Toothpaste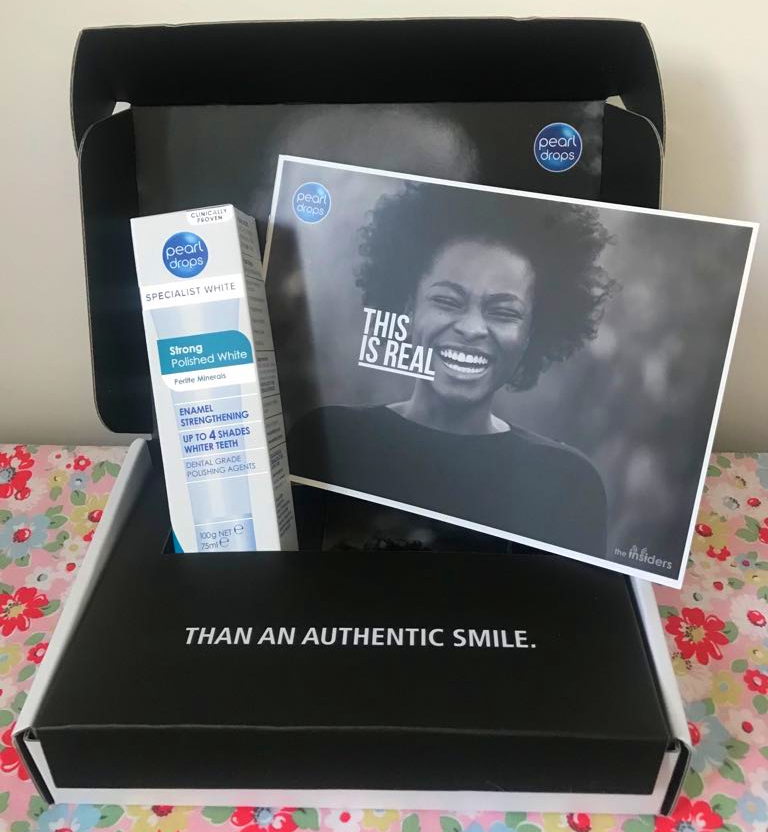 I applied for this and an Arm & Hammer Toothpaste from The Insiders to test at the same time and I never thought they would send me both… but they did!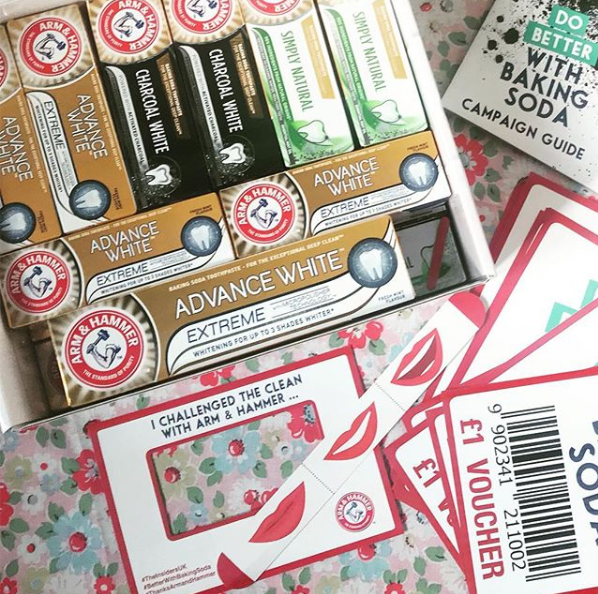 I love these types of campaigns because you get so many vouchers and coupons, too.
Safe to say, we won't be needing any toothpaste for a while!
Free Pantene Conditioner, Cetaphil freebies, John Frieda Samples & Laundry Scoop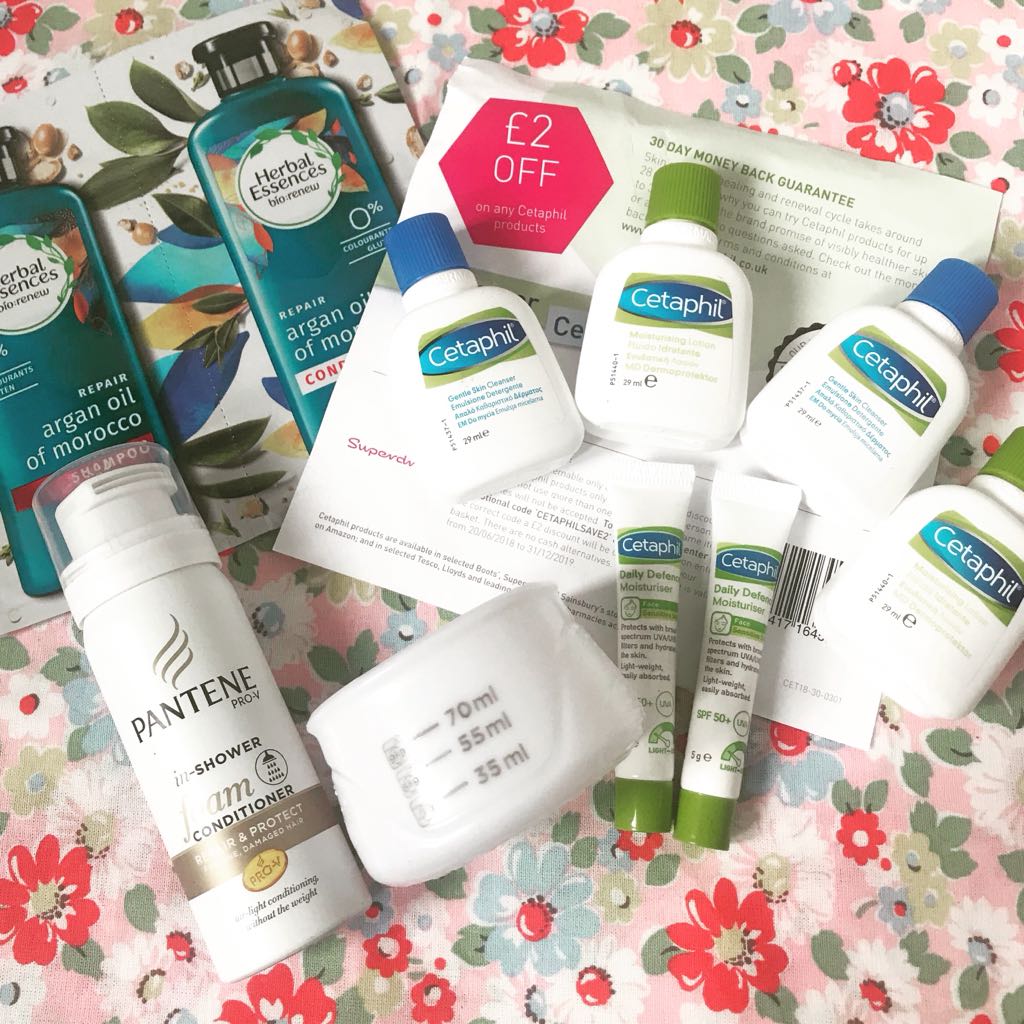 The reason I've bundled these all together is because they arrived on the same day. Honestly, it was like Christmas!
Free Oh K! Bubble Sheet Mask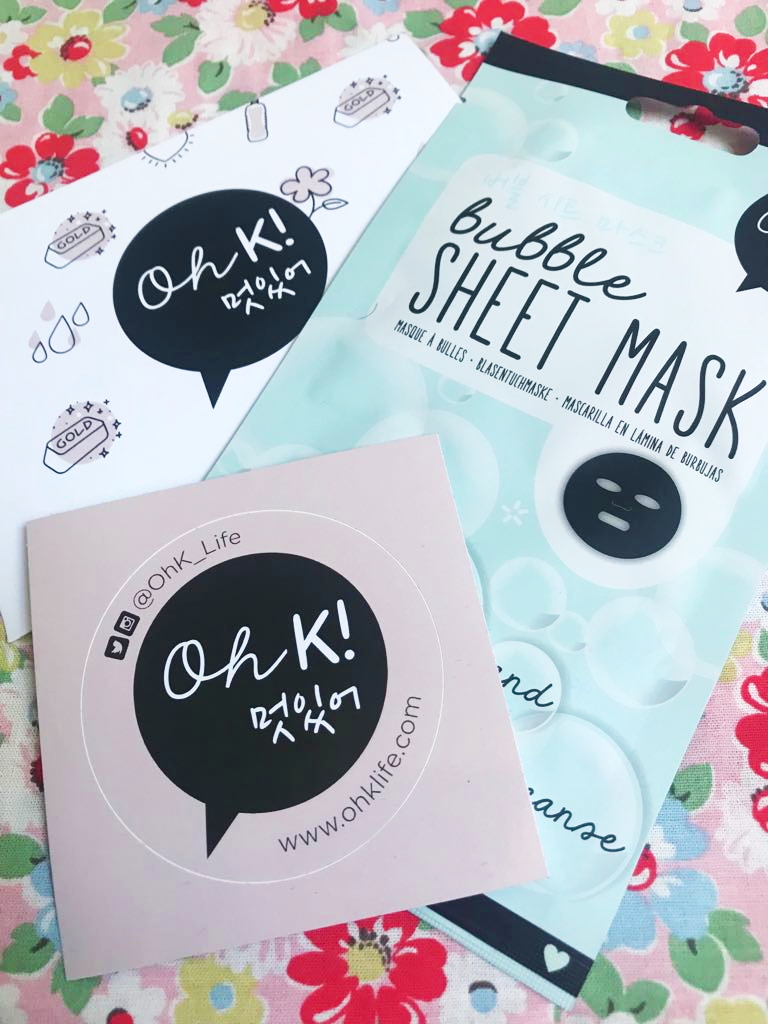 I think this one was a giveaway from Oh K! Directly and that they quite a few but it was first come, first serve so I was really lucky to score one.
Love a good face mask and they have such pretty packaging!
Free Always Sanitary Towels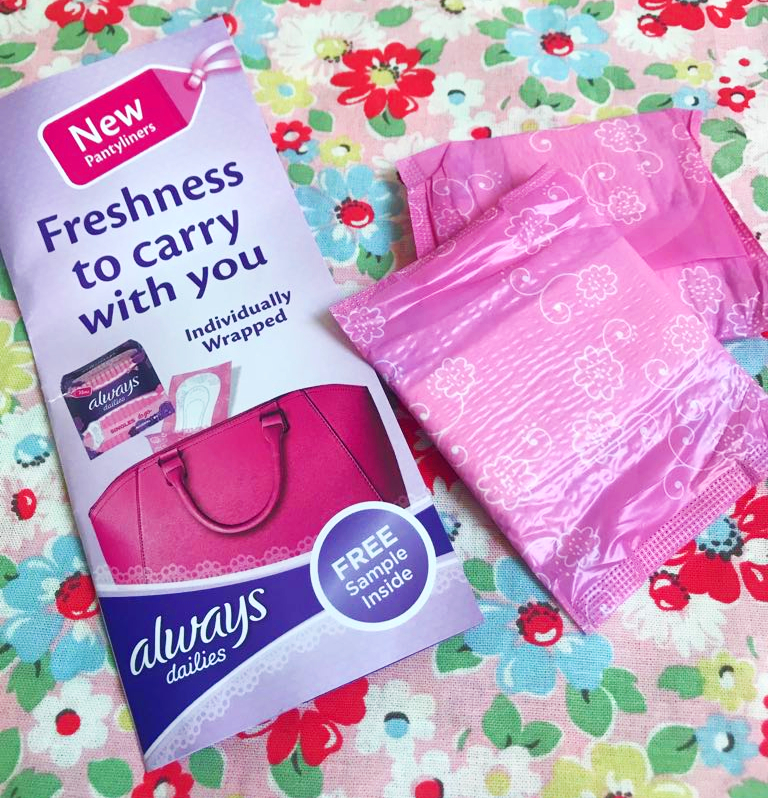 With all the controversy of young girls missing schools because of their period in the news lately, I think Always timed this giveaway just right!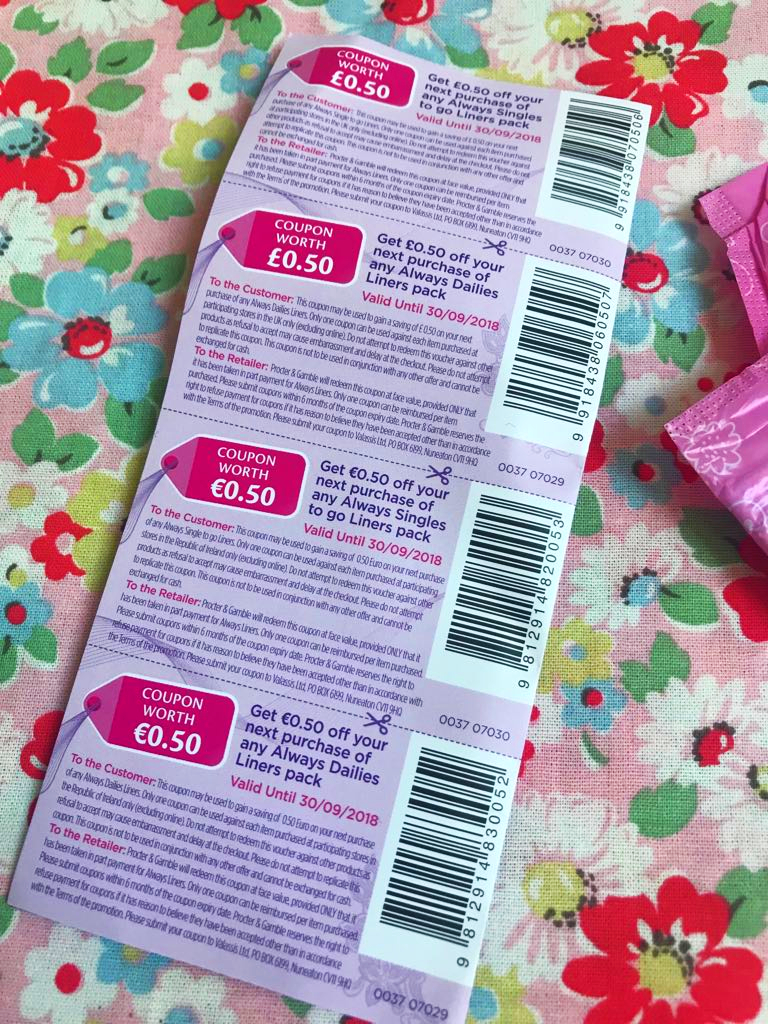 I also got some nice little money-off coupons, too. Every little helps and all that…
Free Packs of Bin Bags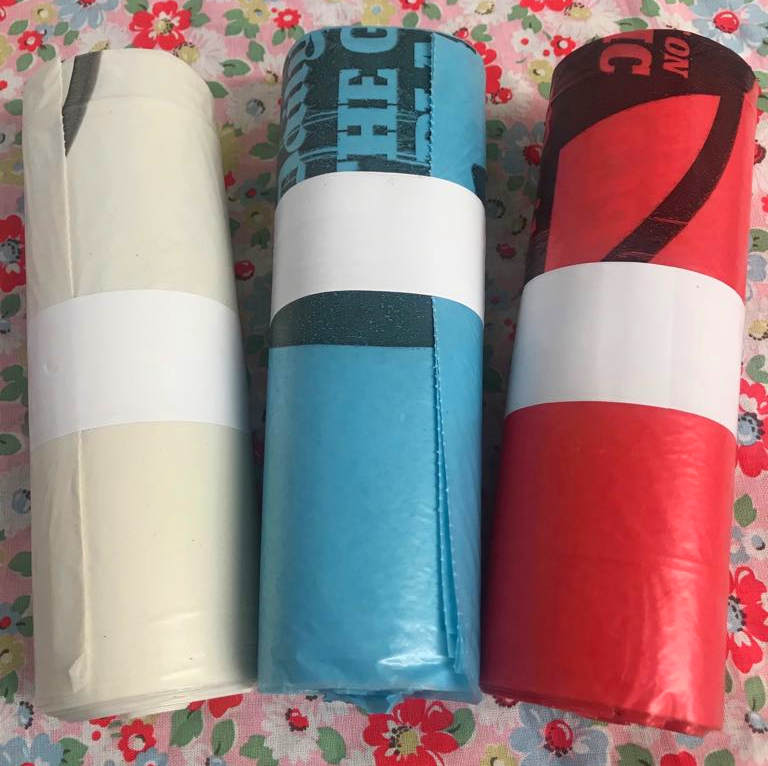 The council were giving away these bin bags as part of an incentive to help clean up your local area.
Our street had quite a bit of litter stuffed into the bushes so we did a clean up (I didn't want to take pictures because it was a case of do it as quickly as possible haha) and used up quite a lot of the bags.
It also helped us declutter our own shared back garden, too.
Free Pack of Bee Seeds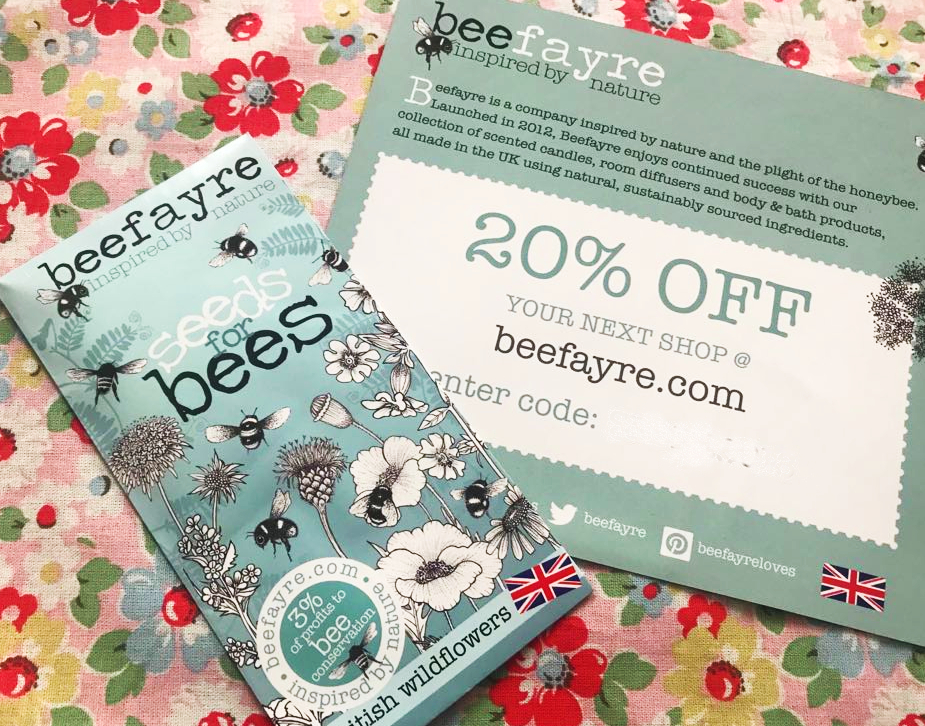 I got these lovely pack of bee seeds and donated them to my dad as part of his Father's Day hamper I made up for him.
He loves seeds and gardening so I thought it would be a nice little gesture.
I'm hoping at some point we will get going with making our back garden space look a bit prettier but we're just having a break for now after the bathroom.
I'll keep collecting these in the hope that one day they'll get planted!
Free Chocolate Chip Car Air Freshener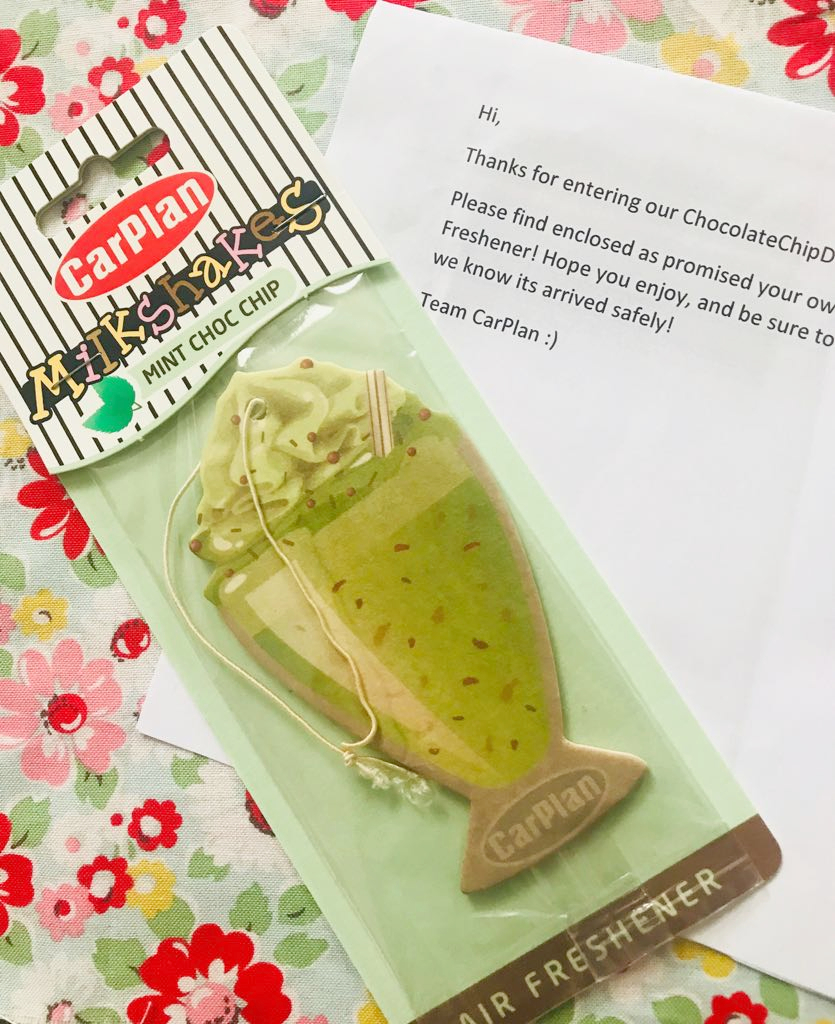 I was one of the lucky winners of this fab air freshener from Car Plan in a Twitter giveaway.
I gave it to George and it smells amazing!
Free Pizza Express Pizza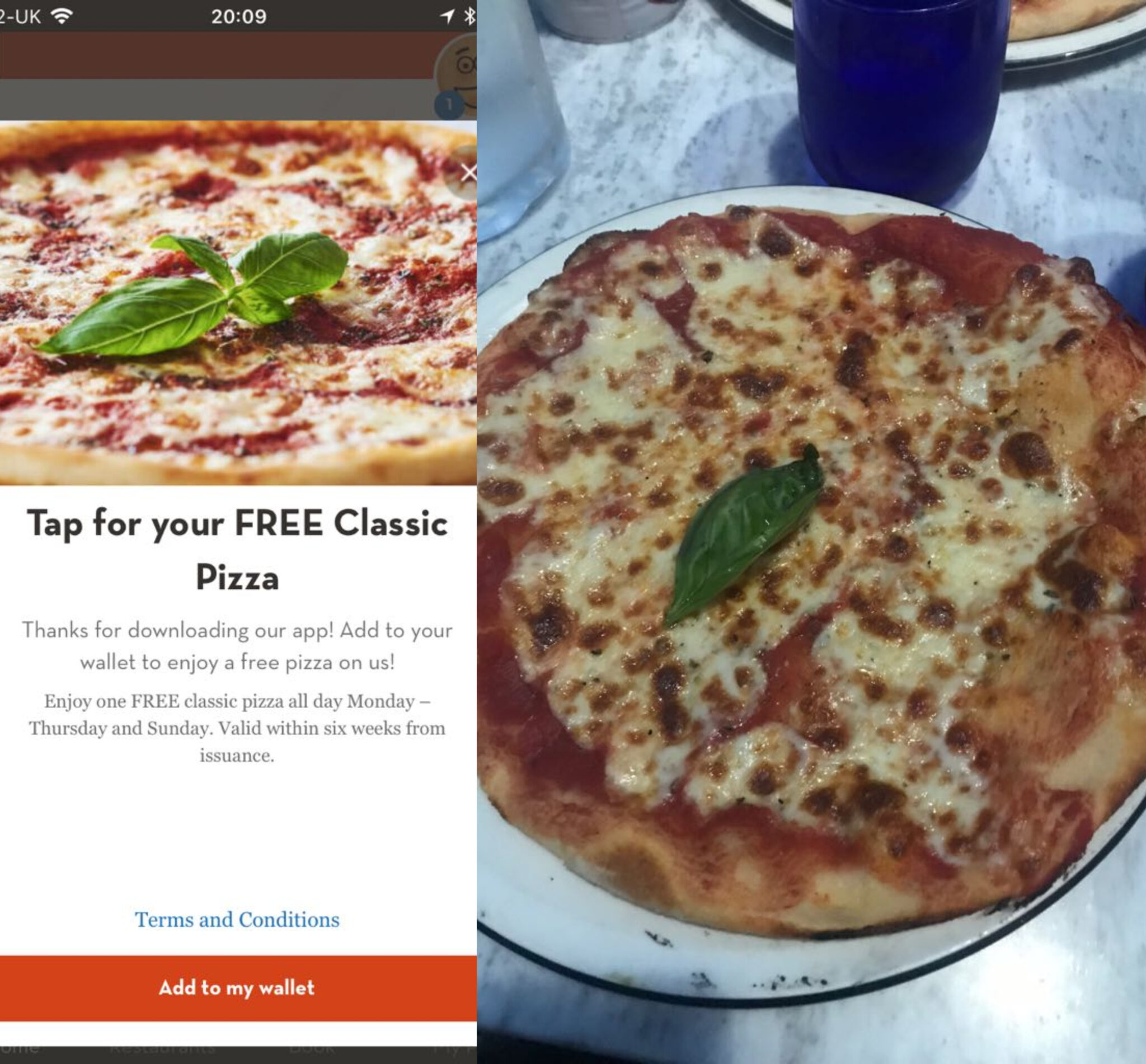 There's no freebie quite like a food freebie! We LOVE Pizza Express and they always have some amazing deals, but if you downloaded their app in May/June, you got a free pizza.
Yes that's right, 100% free!
I went for plain old Margherita as I do, but it tasted so much better because… you guessed it, it was free!
Supermarket Cashback Freebies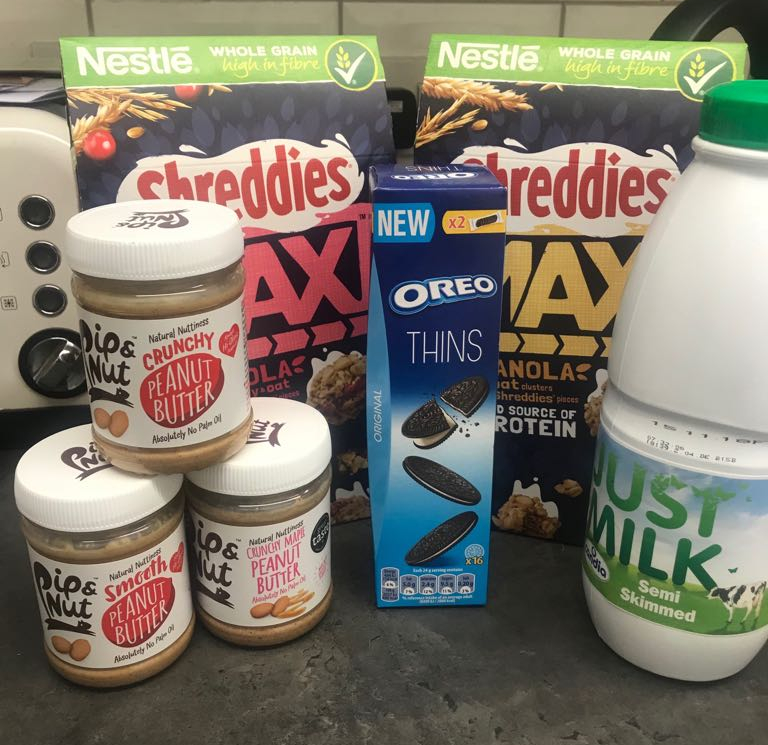 Another great month for supermarket cashback freebies I got a lot of these with referral credits on Shopmium.
(So it says £1 but I got them free)
Sign up now using code KHKCYCEN and get a free welcome treat like a jar of Nutella!
Here are all the goodies:
Free Ribena (ok technically a voucher but still from the supermarket)
Free BIG bar of Galaxy
3 x free Spontex Microfibre Cloths (kitchen, bathroom and window)
Free Shreddies Max x 2
Free Pack of Oreos
Free Pip & Nut Peanut Butter
Free Just Milk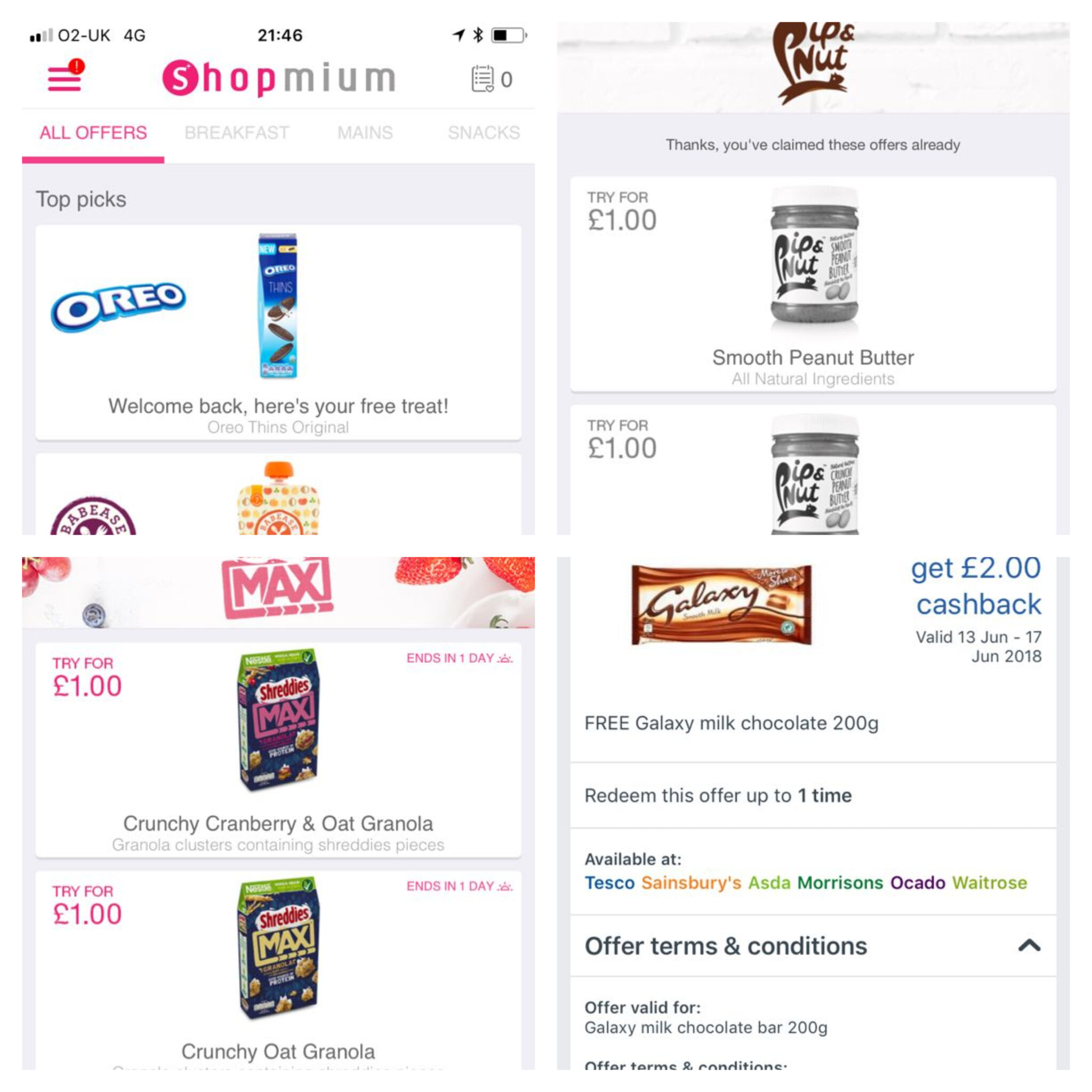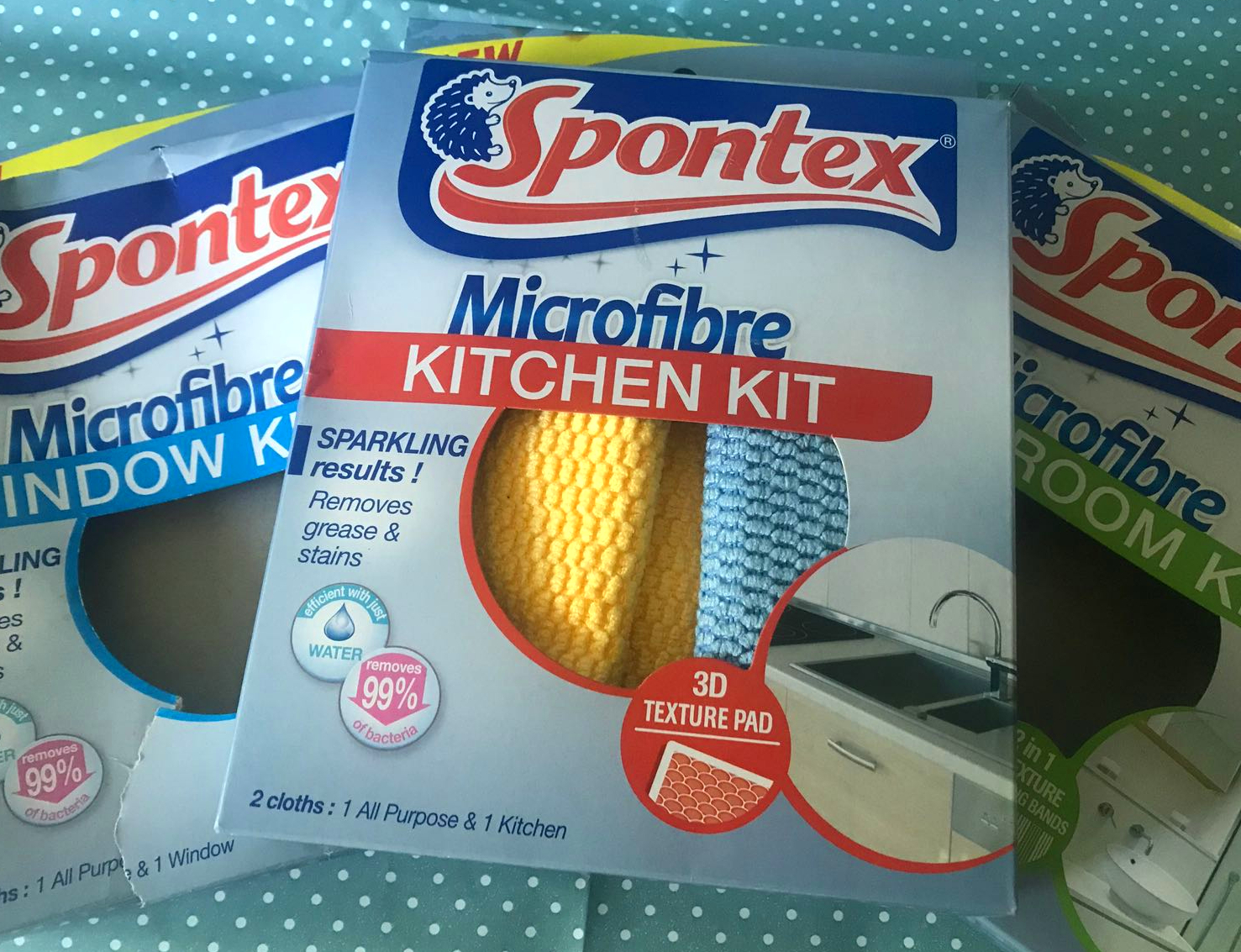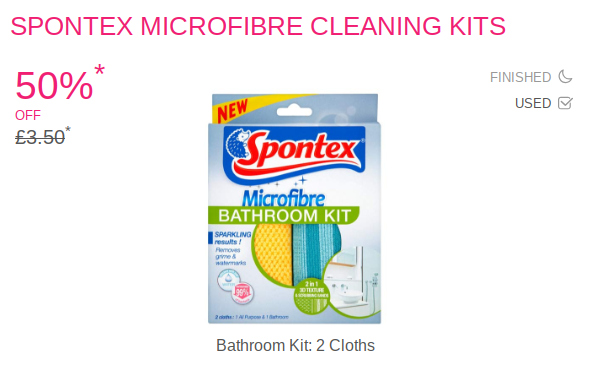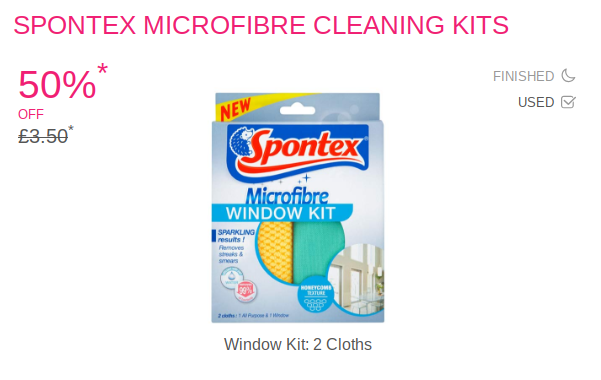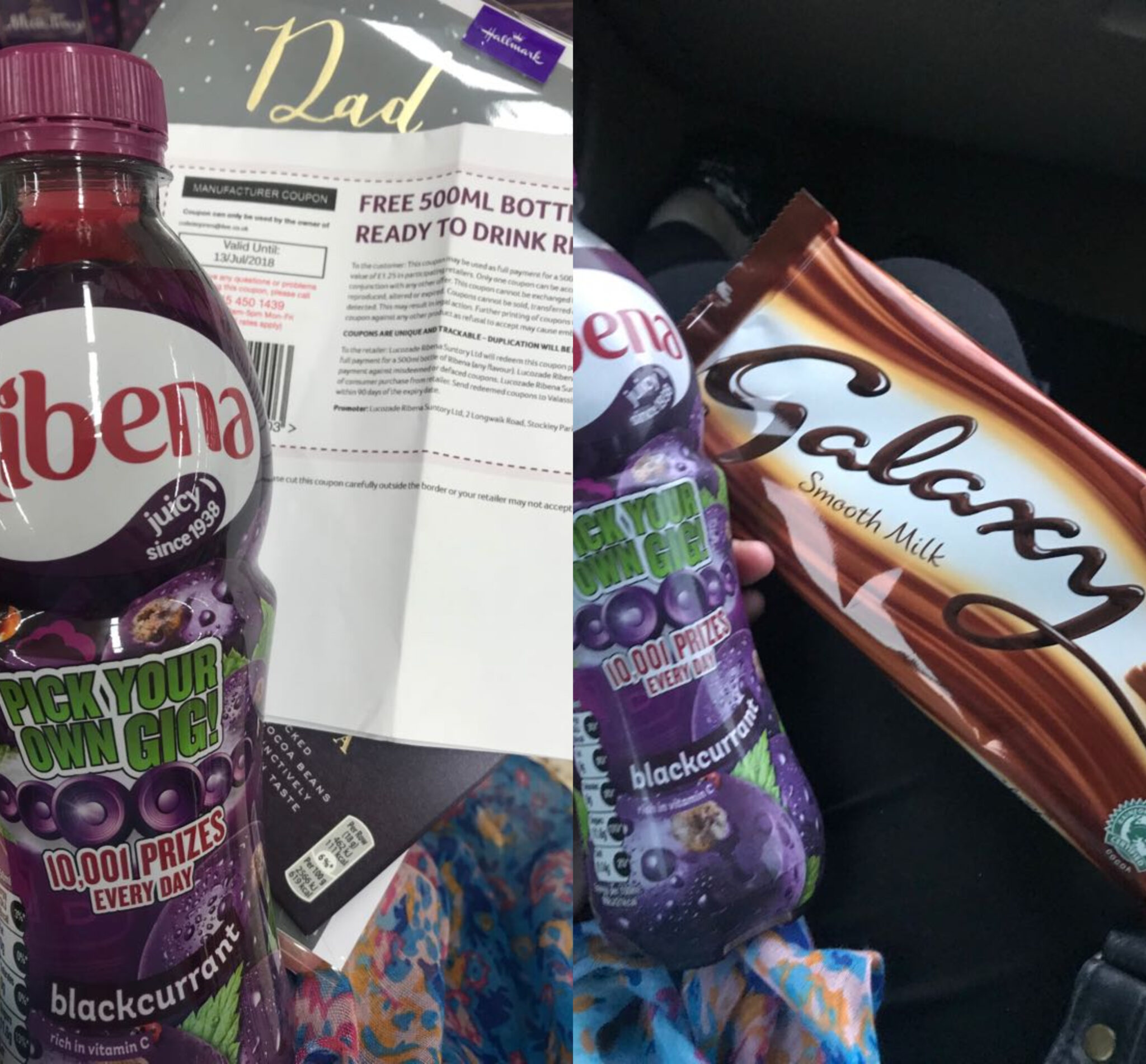 Free James Wellbeloved Puppy Dog Food Samples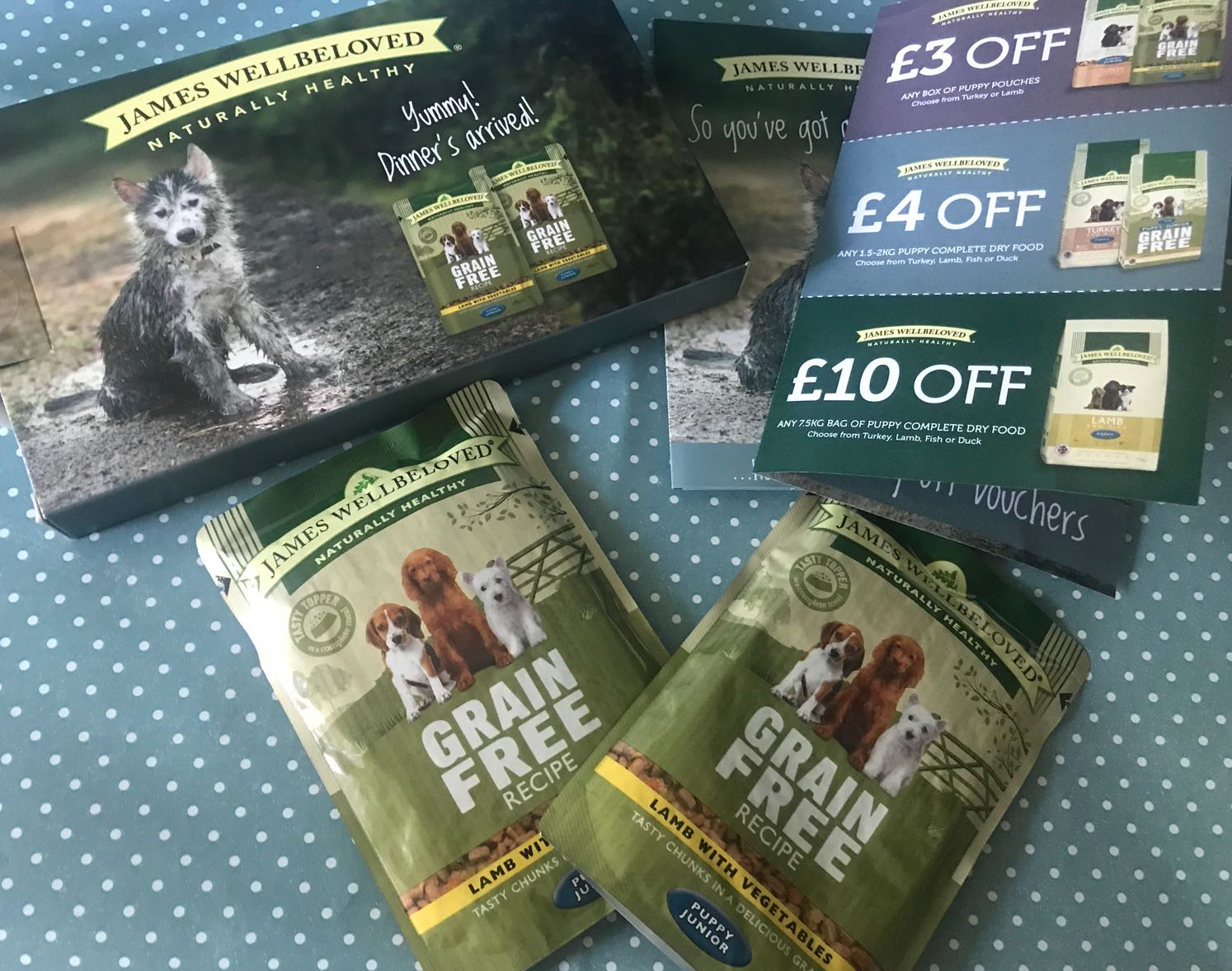 And last but not least… I've started collecting dog and puppy samples and vouchers, holding onto every glimmer of hope that we'll be getting our own dog very soon, fingers crossed!
So that's everything! If you're a fellow freebie finder, I'd love to hear what you got for free 🙂
Related:
How to get freebies in the post every day
How to find free giveaways on social media
Freebies & giveaway wins March & April 2018
Freebies & giveaway wins Jan & Feb 2018
Freebies & giveaway wins Nov & Dec 2017