Last Updated on November 5, 2021
*NEW FREEBIE ALERT* Hurry – Guerlain is giving away FREE lipstick samples over on their Facebook page. Follow this link and enter your details for your chance to bag one.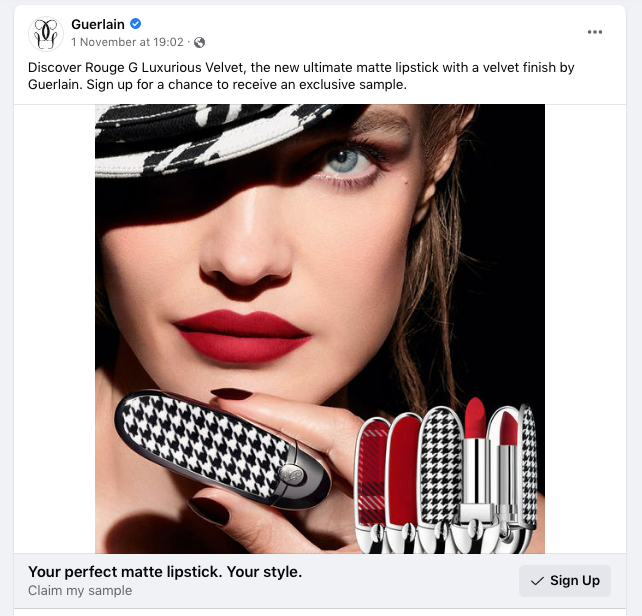 Their post reads "Discover Rouge G Luxurious Velvet, the new ultimate matte lipstick with a velvet finish by Guerlain." Sounds pretty lush to me! I would definitely sign up quickly for one of these, they certainly won't be around forever.
For more freebies and free samples, check out the following posts:
P.S. for £100+ worth of freebies and deals, don't forget to sign up for my 30-day freebie challenge!
Pin for later…