Last Updated on January 6, 2022
*NEW FREEBIE ALERT* Heinz is giving away 200 FREE jars of Terry's Chocolate Orange Mayo. Yes, you read that correctly! This bizarre twist on a classic condiment is part of Heinz's new collaboration with Terry's Chocolate Orange. Fancy giving it a go? Follow this link to enter!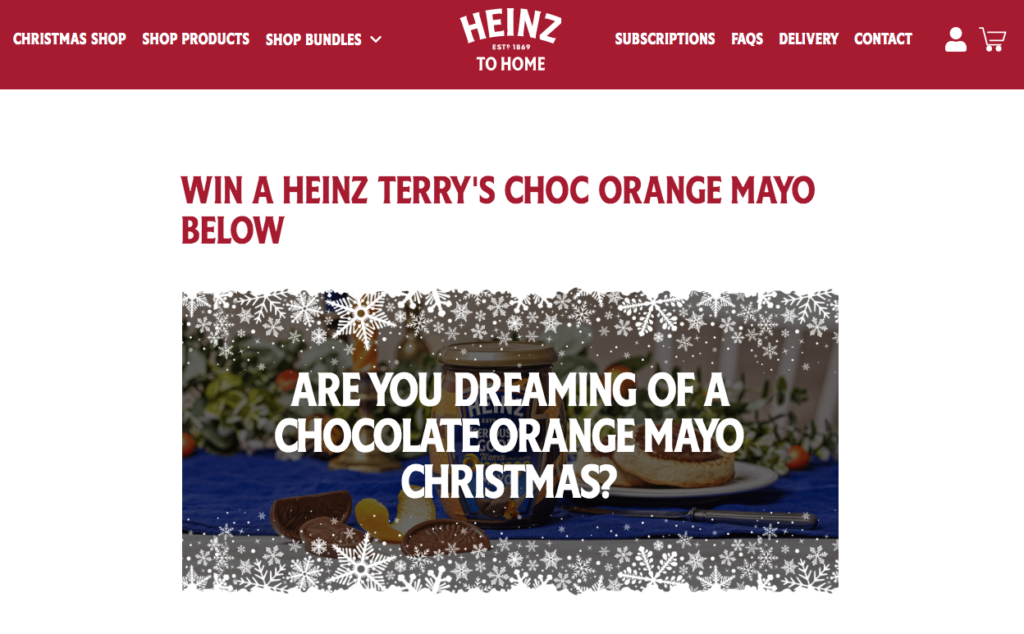 All you have to do is fill in their quick form and click 'enter' and you're in the running to bag one of these fab prizes. I have to admit, it doesn't sound like my cup of tea! That being said, this would make an amazing, novelty stocking filler for sure.
This one ends 13/12/21 but don't delay, enter now!
For more freebies and free samples, check out the following posts:
P.S. for £100+ worth of freebies and deals, don't forget to sign up for my 30-day freebie challenge!
Pin for later…