Last Updated on November 5, 2021
*NEW FREEBIE ALERT* McDonald's are giving away a whopping 1,500 FREE Halloween hoodies and water bottles this month. I love a good McDonald's freebie and this one looks pretty sweet!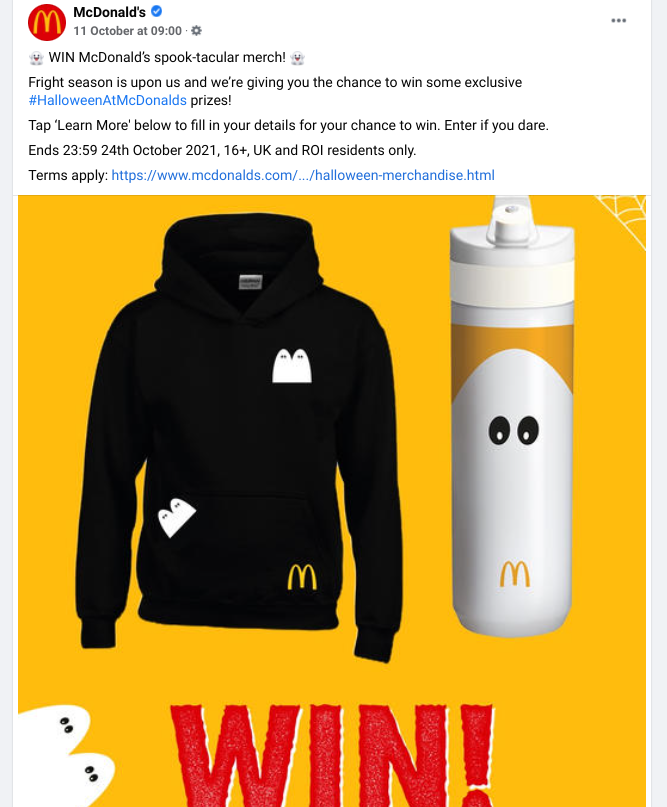 Follow this link to enter via their Facebook page. Simply scroll down and click 'learn more' on their post. From there, enter your details on their quick and easy form. So easy! Don't miss out, enter now for your chance to win a free Halloween hoodie and water bottle.
This is definitely a treat, not a trick! Sorry, couldn't help myself…
For more freebies and free samples, check out the following posts:
P.S. for £100+ worth of freebies and deals, don't forget to sign up for my 30 day freebie challenge!
Pin for later…