Last Updated on November 5, 2021
*NEW FREEBIE ALERT* Nivea is looking for 400 volunteers to test some lovely new Nivea products from their Cellular range. Apply here for your chance to bag one of these fab skincare products to try.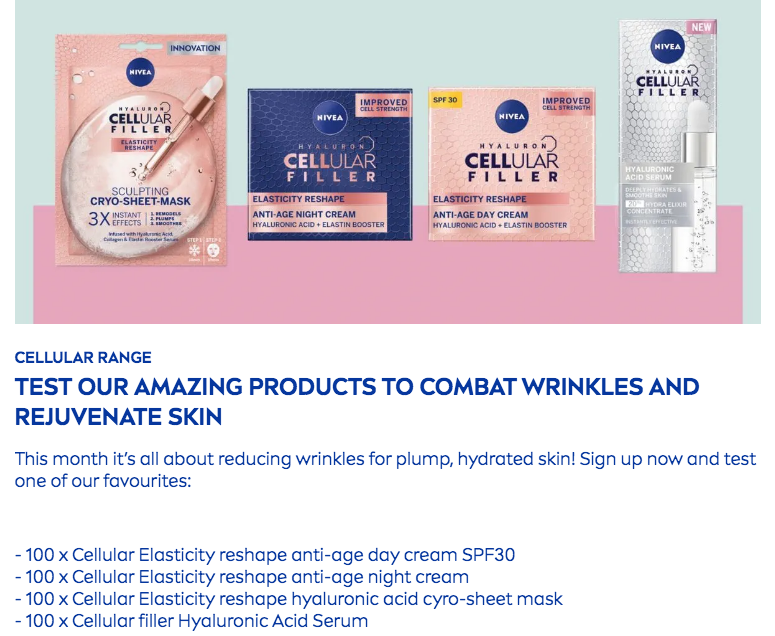 Choose from a selection of products including:
100 x Cellular Elasticity reshape anti-age day cream SPF30
100 x Cellular Elasticity reshape anti-age night cream
100 x Cellular Elasticity reshape hyaluronic acid cyro-sheet mask
100 x Cellular filler hyaluronic acid serum
All you have to do is enter a few quick details in their short questionnaire and they'll let you know if you've been successful. Spaces usually fill up fast so be quick if you'd like to try one of the above products!
For more freebies and free samples, check out the following posts:
P.S. for £100+ worth of freebies and deals, don't forget to sign up for my 30-day freebie challenge!
Pin for later…