Last Updated on May 17, 2022
*NEW FREEBIE ALERT* New and existing TopCashback customers can bag a FREE Easter Egg worth up to £1.50.
Not a TopCashback member yet? Sign up here for FREE and get a £10 welcome bonus when you earn your first £10 in cashback.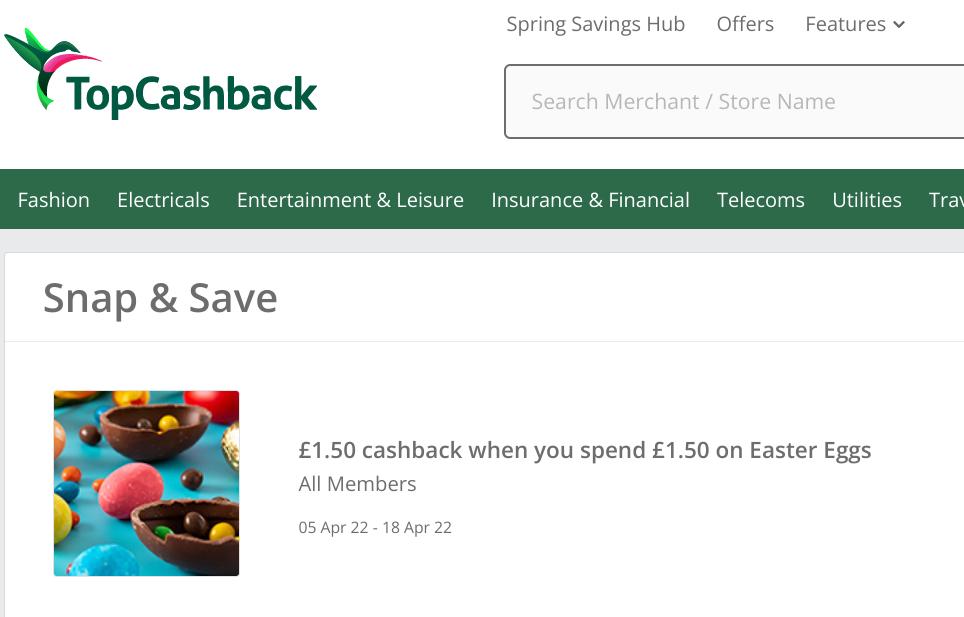 How do I get a free Easter Egg?
Claiming your freebie is super easy! Simply buy an Easter Egg in-store as normal and upload a photo of your receipt on your TopCashback account via the website or the app under the Snap & Save section.
The amount will then be added to your account, making the Easter Egg 100% free! I LOVE a good classic Nestlé Easter Egg personally, especially Kit Kat and Smarties.
Maybe you're more of a Cadbury fan?
Or perhaps you have your eye on a fancier option?
The great thing about this deal is you can either claim a freebie worth £1.50 OR if your egg is more than £1.50, you can still claim £1.50-off.
E.g. if it's £3, you'll still get £1.50 back from TopCashback. Meaning the Easter Egg will only cost you £1.50.
Bargain!
This offer only applies to in-store purchases and is valid until 23:59 on 18/04/2022.
For more freebies and free samples, check out the following posts:
P.S. for £100+ worth of freebies and deals, don't forget to sign up for my 30 day freebie challenge!
Pin for later…