*NEW MONEY OFFER* Great news folks, Monzo has brought back its £5 cash welcome bonus! Plus, get £5 yourself when you refer your friends and family, winning!
Use this link to bag your free fiver, or keep reading to find out more about Monzo…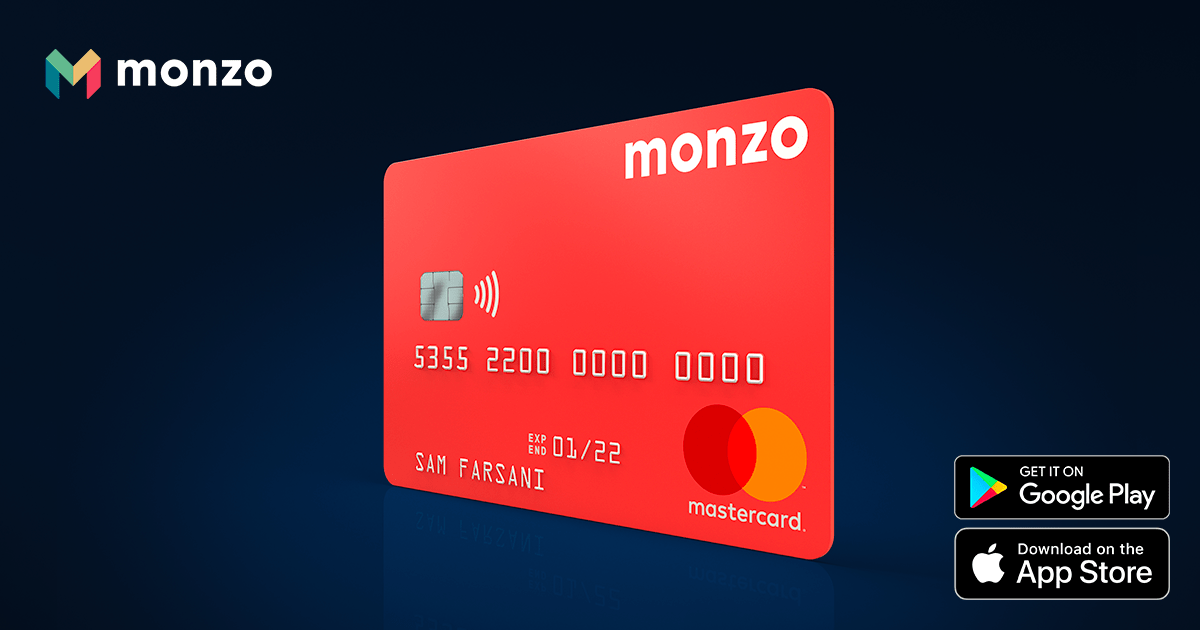 What is Monzo?
Launched back in 2015, Monzo is now one of the most popular mobile app banks, with over a whopping 5 million customers!
They have a range of options available, and even just with their free basic account, they have loads of helpful features, including:
Saving pots – create multiple pots to categorise your earnings (wages, side hustle etc.) and save for specific goals e.g. a holiday or house deposit
Spending categories – keep track of your spending and set budgets for each category including bills, shopping and groceries
Instant notifications – get mobile notifications in real time that record spending and incoming money transactions
Shared tabs – split bills and payments between friends and keep track of who owes what
Salary sorter – sort your salary into categories (spending, saving, and bills) when you get paid
Apple & Android friendly – users of either phone can both download the app and enjoy using Monzo
Pay in cash and cheques with ease – free cash Paypoints and freepost cheque delivery options available
Is Monzo safe to use?
Yes! Monzo is 100% safe to use. I've used it myself for three years now and have never had any issues. You can set up secure login details and confirm your identity before opening an account.
Plus, Monzo is a regulated bank, so Monzo accounts are covered by the FSCS. That means up to £85,000 of the money in your account is protected.
How do I get my free £5 bonus?
On to the best part! To get your free £5:
Sign up for a free Monzo account using this link
Top up your account and make a purchase in any store once your free Monzo card arrives (within 30 days)
You will then receive your free £5 cash bonus! 🙌
Even better, once you've signed up for an account, you'll also be able to share your own unique link with your friends. When they join, you'll both get £5!
P.S. For more freebies and money offers, check out my Latest Freebies, Deals & Free Money Offers UK page!
Pin for later…