Hi there! 👋 I'm Collette, first-time Mum to baby Rose. I love finding ways to save money and bag a bargain, and since becoming a mum, I'm constantly on the lookout for even more ways to look after my pennies and sharing these with fellow mums and mum-to-be.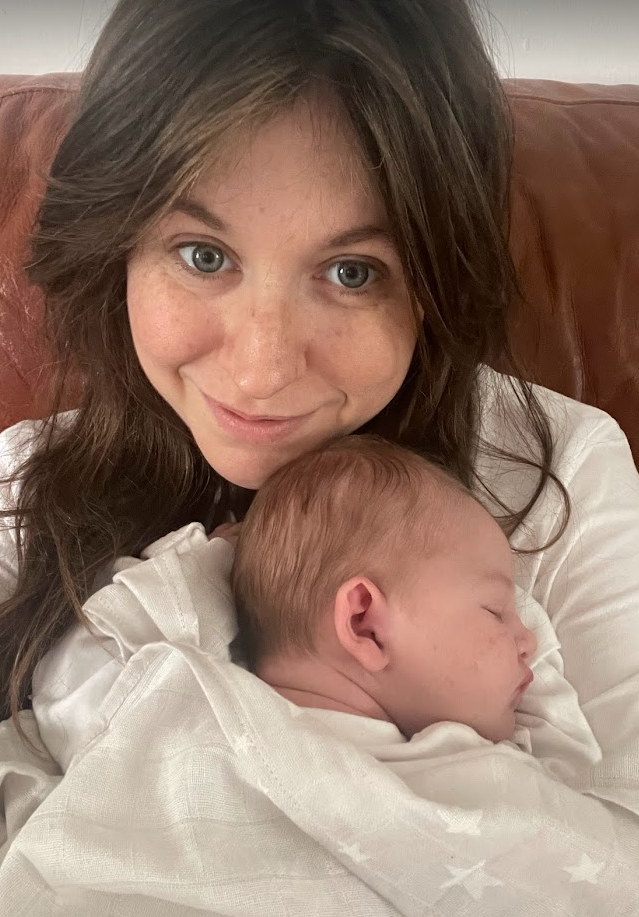 My story
I've always considered myself savvy with money and fairly financially responsible, but when we found out I was pregnant, it came as quite a shock to us both! My husband and I have always wanted children, and we agreed to start trying around the end of October 2021.
At the time, we were engaged but not in a hurry to get married, as we had just bought a fixer-upper that basically needed gutting. I was also on a fixed-term self-employed contract, with no benefits, AKA no maternity pay or maternity leave either.
A couple of months went by and one day in January, I was on the train into Manchester with one of my friends about to hit the sales, and I felt really off. So much so, I didn't even fancy a cheeky post-shopping drink, I just wanted to get home.
It sounds weird, but I had a feeling I was pregnant, but I wanted to be sure. And sure enough, when I got home and took the test, there were those words staring back at us on a Clear Blue test 'pregnant 1-2 weeks'.
From that moment, I was on a mission to save as much money as possible and really nail down a budget. We sat and made a financial plan together, which we both stuck to, for the most part.
So far, I've managed to save about £3k on maternity leave, using little tips and tricks that I'll be sharing across the blog to help fellow mums-to-be and first-time mums feel more financially empowered and prepared for their little one.
My most popular post is my list of baby and pregnancy freebies in the UK, which isn't surprising, as it's no secret we all love a freebie!
What you'll find on my blog:
Helpful, practical tips to save money before having a baby, during pregnancy, and once baby is born
Tonnes of baby and pregnancy freebies and discounts to help you save money on baby essentials
Realistic ways to make extra cash during maternity leave, while balancing life with a newborn
What you won't find on here:
Faddy, get-rich-quick schemes, which promise that you'll earn £10k in a week as a stay at home mum (you know the ones!)
Never ending lists of expensive, non-essential baby products that make you feel like a bad mum if you can't afford any of them
Constant pressure tactics to get you to buy online courses you can't afford
If you have anything you'd like to contribute or would just like to say hello, please get in touch. If you're a brand looking to collaborate, please visit my work with me page for more info!