Last Updated on September 7, 2021
Has your small business reached the stage where it needs to employ staff? It can be a daunting process! Not only do you need to ensure you hire the right person or people for the job, but you need to make sure you are following the correct legal processes when employing someone.
You might think this is a bit of a random post, but this is such a crucial topic. It's relevant whether you're running an expanding side hustle, or you already own an established business.
As someone who has sat on both sides of the table, here are my top tips to hiring someone amazing…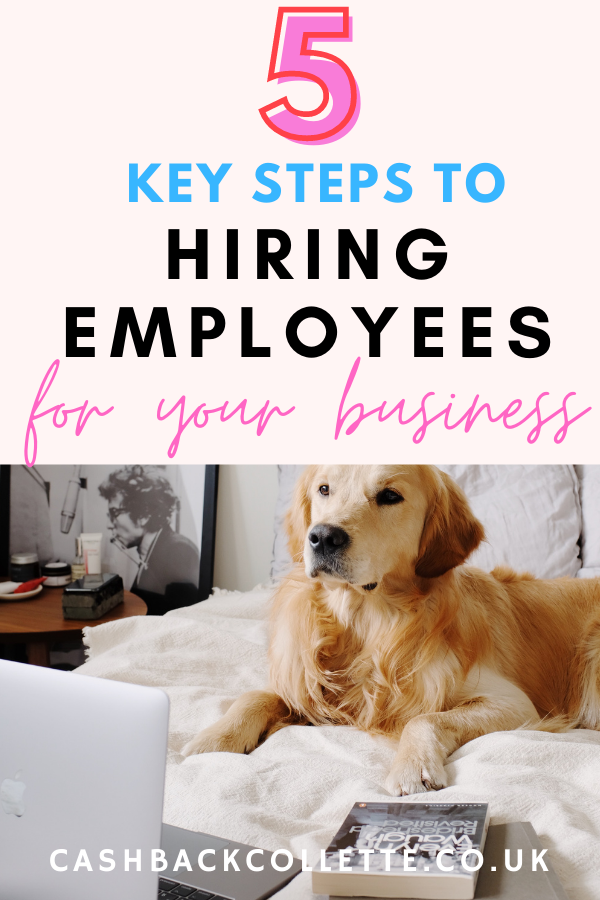 Decide what type of employment you are offering
Firstly, do you need to hire a full-time employee? Or are the job roles you need filling able to be filled using freelancers? Freelancers are responsible for paying their own tax, NI, and declaring their earnings to the HMRC.
Looking to employ staff full-time? Then this is something you as an employer would be responsible for. If you are hiring a team or just one person, it could be worth looking at a Specialist Payroll Team to take care of all your legal requirements regarding PAYE, NI, Tax Deductions, etc.
What kind of employee do you need?
Next, you need to list all the tasks you would be expecting an employee to take care of in their job role. Then assess how many hours you think this will take and whether you need one member of staff multiple.
For example, if you are opening a shop, you need staff to help you maintain standards and serve customers during your opening times and potentially after closing if need be.
Once you have identified your new staff member's job roles, you can work out the hours you would like them to work.
Can You Afford to Take on someone?
This is an important question you need to ask yourself realistically. Can you afford to pay staff? Is the business making enough money to support paying them? In the UK, this includes paying the national minimum wage at least, sick pay, pension deductions, maternity and paternity leave for long-term staff members.
Insurance and health & safety
Before you hire any staff, you need to ensure that your premises are safe for people to work in and you are following all the health and safety rules pertaining to your industry. Failure to comply can lead to unwanted accidents and employees putting in expensive claims for damages.
Employers Liability Insurance is a legal requirement in the UK. As such, every employer needs to ensure they have the appropriate cover for any hiring employees. Fines can amount to £2,500 per day if you are incorrectly insured or not insured at all.
The recruitment process
Recruitment for new staff can be time-consuming. It pays to list the job requirements and any training or skills employees will need to carry out the job role. Being as thorough as possible can help you deter any unsuitable or unqualified people and narrow down the field somewhat. 
Once you have job applications, you can begin the interview process and eventually hire the right person for your business. Remember to make sure the potential hire has the right to work in the UK.
You can check what documentation you need to see via the GOV.UK website as failure to check details can be punishable with a civil penalty.
There are my little nuggets of advice for hiring someone new. Good luck employing your next hire!
Pin for later…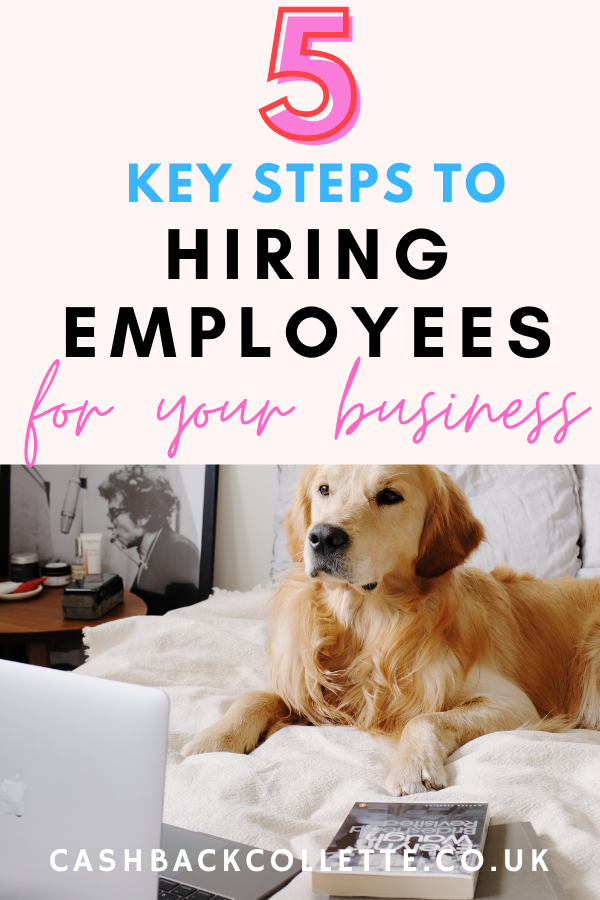 This is a collaborative post