Hello again! I'm very near my due date now (as I write this I'm just one week away, eek!). Before our little one arrives… I really wanted to share with you all one of the ways I've got free baby stuff during my pregnancy. Introducing Boots Parenting Club!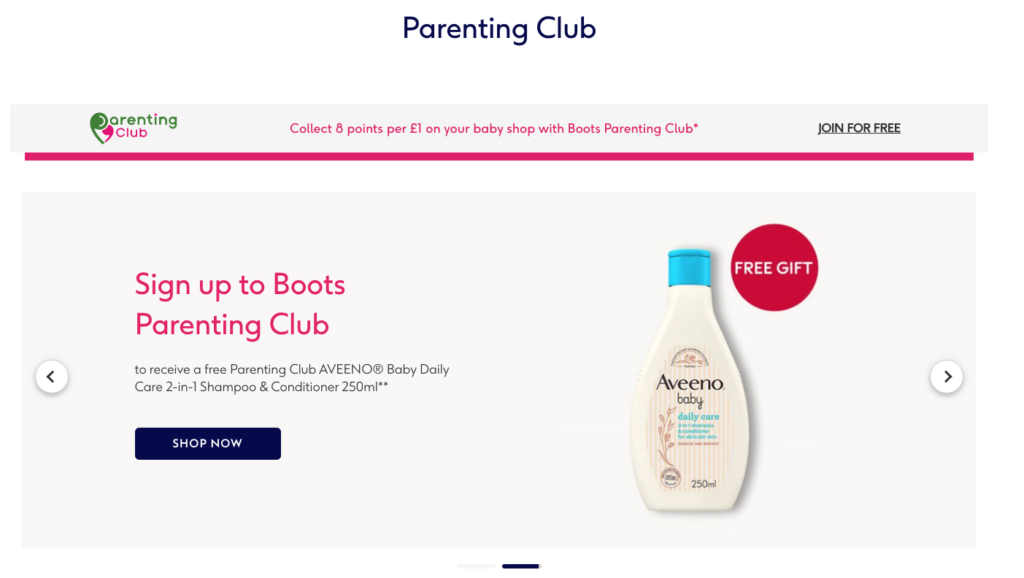 What is the Boots Parenting Club?
Boots Parenting Club is a free online service created by Boots stores to help support you throughout your pregnancy. Right up until your child turns five.
Members can enjoy loads of exclusive perks, including:
Freebies and discounts
Extra Boots Advantage points on all baby-related purchases
The chance to win competitions
Professional parenting advice and guidance
Plus loads more exciting benefits!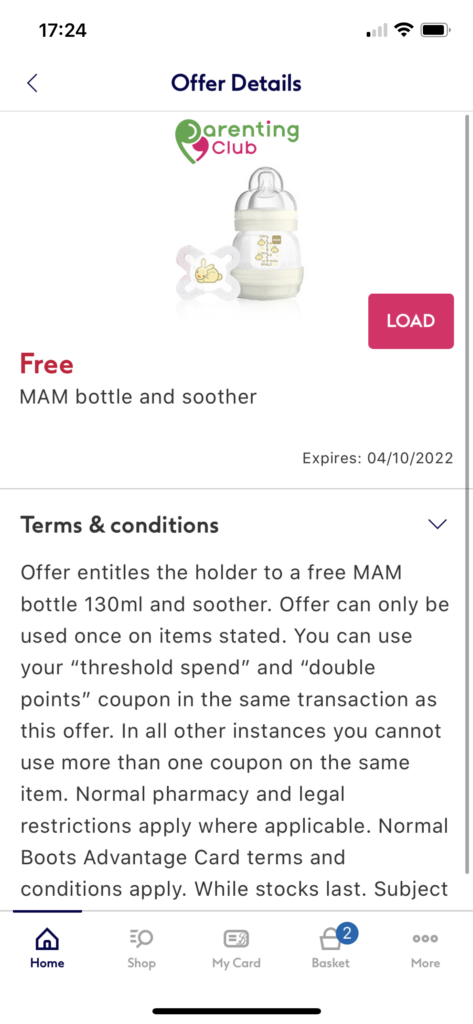 What freebies do you get with Boots Parenting Club?
The offers vary depending on when you sign up. At the moment, these are the freebies I've received on the app since joining:
Aveeno Baby Daily Care 2-in-1 Shampoo & Conditioner 250ml (worth £5.99)
2 x MAM Easy Start Anti Colic Bottle 130ml(worth £9.99)
Boots Folic Acid – 60 Tablets (worth £2)
2 x Boots Disposable Breast Pads 40s x 2 (worth £1.65)
These have shown up on the Boots app for me at two different points. My welcome Aveeno gift appeared along with the first pack of breast pads and MAM bottle within 28 days.
The next round of freebies (more breast pads, folic acid, and another MAM bottle) showed up on the app about four/five months later.
You may also like: How to get two free packs of Aldi Mamia nappies
What other perks do you get?
On top of freebies, you can also get the following by signing up:
8 points per £1 spent on baby products
Free click & collect when you spend £15+
20% off Boots reusable nappies & wipes
10% off Mothercare clothing
100 bonus points on products like My Little Coco Baby Mama items
Free delivery when you spend £25+
How much can I save?
With just the freebies alone, joining Boots Parenting Club can save you a decent £31.27. Not too shabby if you ask me!
That's without factoring in the discounts and extra advantage card points on selected baby purchases listed above. Plus any competitions you may win if you're lucky!
So, depending on how often you shop there, you can save quite a lot of cash on baby stuff.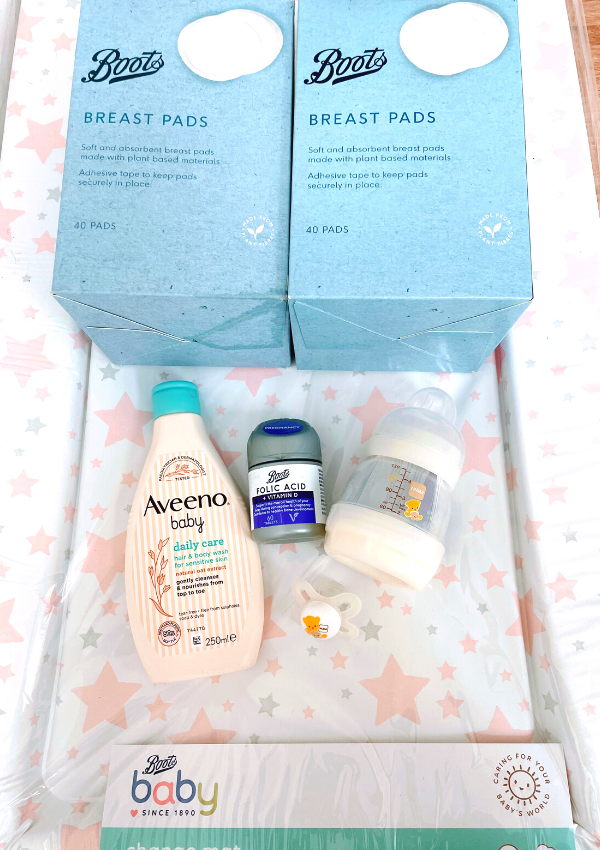 How do I sign up to Boots Parenting Club?
Signing up to Boots Parenting Club is really easy! Simply head to this Boots website page and click 'join for free'.
Either register for a free online Boots account by filling in their quick form or log in and confirm your details and you'll get a confirmation email shortly after. Easy!
Is it free to join?
Yes! That's the best part, it's 100% free to join. You do need to be a Boots Advantage Card holder though, which is also free to join. Sign up to become a member and you're good to go!
You may also like: 60+ best loyalty schemes in the UK
How long do the offers take to appear on my account?
It can take up to 28 days for the offers to start showing up on your app, but it's often a little sooner. Once you've joined Boots Parenting Club, sit tight and check the free Boots app regularly.
How do I claim Boots Parenting Club freebies and offers?
When the offers start to appear on your app, all you have to do is add them onto your card via the Boots app. To do this, simply tap 'my offers' then 'load' and scan your card in-store to get your freebies and discounts.
You often get quite a generous time frame in which to claim each offer. I had about three months to claim each one.
Can I claim my baby freebies online or in-store only?
Some freebies you can claim both online and in-store, whereas others are only available in-store only. You can check this in the terms and conditions section on each offer page on the website or app.
It's also worth noting that offers are subject to availability. That being said, I emailed Boots when the MAM bottle was out of stock and asked when they would be back.
As they couldn't give me an answer, they actually loaded my card with £4-worth of Advantage points as a goodwill gesture. (They're still not in stock the second time round but you can't win them all!)
I also emailed MAM themselves, who sent me a free bottle to try, which was also lovely and totally unexpected! So it's always worth reaching out, but try to be polite and don't expect anything.
You may also like: How to get companies to send you free samples & coupons
Where can I get more baby freebies?
Did you know it's not just Boots that offer free baby stuff? You can bag yourself loads of baby freebies and coupons from brands.
Check out my list of 36 baby freebies you can claim today in the UK and start saving money on baby products!
Pin for later…