Looking for baby freebies to claim right now in the UK? In today's post, I'm sharing the ultimate list of free baby stuff you can currently claim while you're pregnant or as a new parent.
This list includes all the best free baby samples, baby club freebies, money-off coupons, and product testing opportunities for you and your little one.
From nappies, soothers, free baby classes near you, and any benefits you may be entitled to, I've found them all for you!
If you read my recent post about our budget £3.5k wedding or follow me on Instagram, you'll see I also announced we're having a baby! At the time of writing this post, I'm currently now 7 months pregnant. Eek!
I've already well and truly stocked up on all baby freebies on this list, which I'm so excited to share with all you fellow mum and dads to be!
As a freebie hunter, I'm always on the hunt for more too. Which is why I'll try and update this post as much as possible when I find new free baby stuff.
Ready? Here they are…
How to get baby freebies – the ultimate guide
There are loads of baby freebies up for grabs and I'm going to show you how to claim each one in this list below! Keep reading to get free baby stuff…
Claim free baby packs
Baby packs are the best way to stock up on free baby samples and pregnancy freebies, and there are a few ones you can claim depending on where you live in the UK:
1. Free Emma's Diary packs
Emma's Diary is a parenting advice website, which offers three baby gift packs: Mum to be, bump to baby, and new family.
Each pack is filled with a good selection of baby freebies such as baby wipes and nappies, plus things like pregnancy vitamin sample packs and coupons.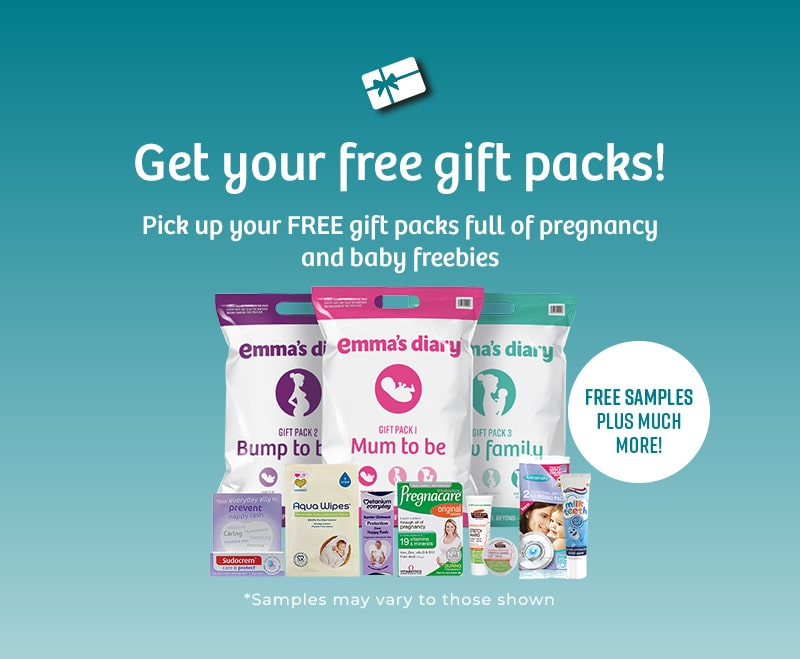 How to claim: Register with Emma's Diary for free and sign into your account to access your vouchers. Then, head to your nearest Argos or Boots store to scan your vouchers and pick up your three free gift packs.
2. Free Bounty packs
Bounty is another website that offers helpful support and guidance to parents throughout pregnancy and birth, right up until toddler and pre-school age.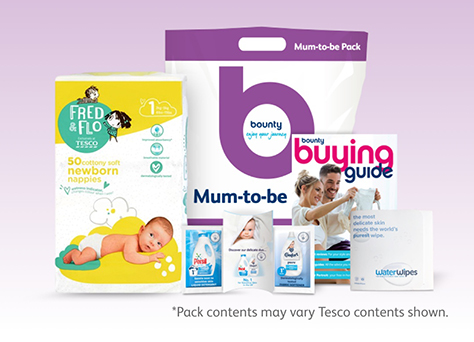 Similar to Emma's Diary, they also supply three baby gift packs:
A welcome pack (should be supplied by your midwife)
Mum to be pack, which you pick up at Tesco
Newborn pack, supplied by the hospital once you've given birth.
These include things like Huggies wipes, Lupilu Lidl and Fred & Flo Tesco nappies, and more!
How to claim: Sign up for a Bounty account and download the app to get your voucher for your free Mum to be pack, plus more exclusive coupons and offers.
Find out more: Free Baby Bounty Packs – What's Inside & How Do You Get Them?
3. Parent baby box of baby freebies (Scotland only)
Baby Box is a fab box, packed with clothing, books, cotton scratch mittens, reusable nappies, thermometer, plus loads more. You can add a mattress to the box itself and use it as a safe place for your little newborn baby to sleep.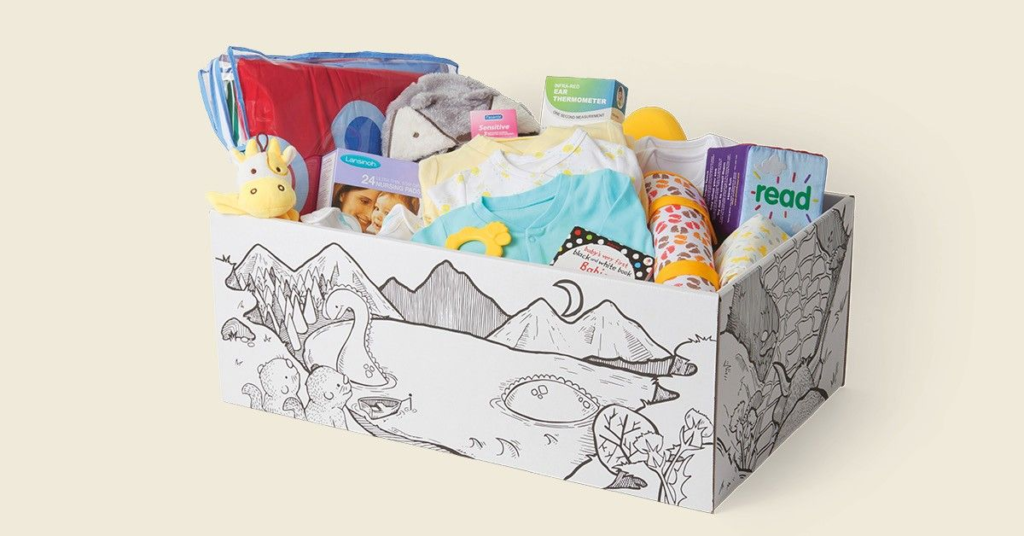 How to claim: If you live in Scotland your midwife will need to fill in a Baby Box registration card with you between your 18-20 or 28 week appointment. Your midwife will send this card away to register for your baby box, so you won't need to do anything else.
4. everymum gift bag (Ireland only)
If you live in Ireland, you can get an everymum gift bag, filled with product samples, helpful leaflets, coupons, and more.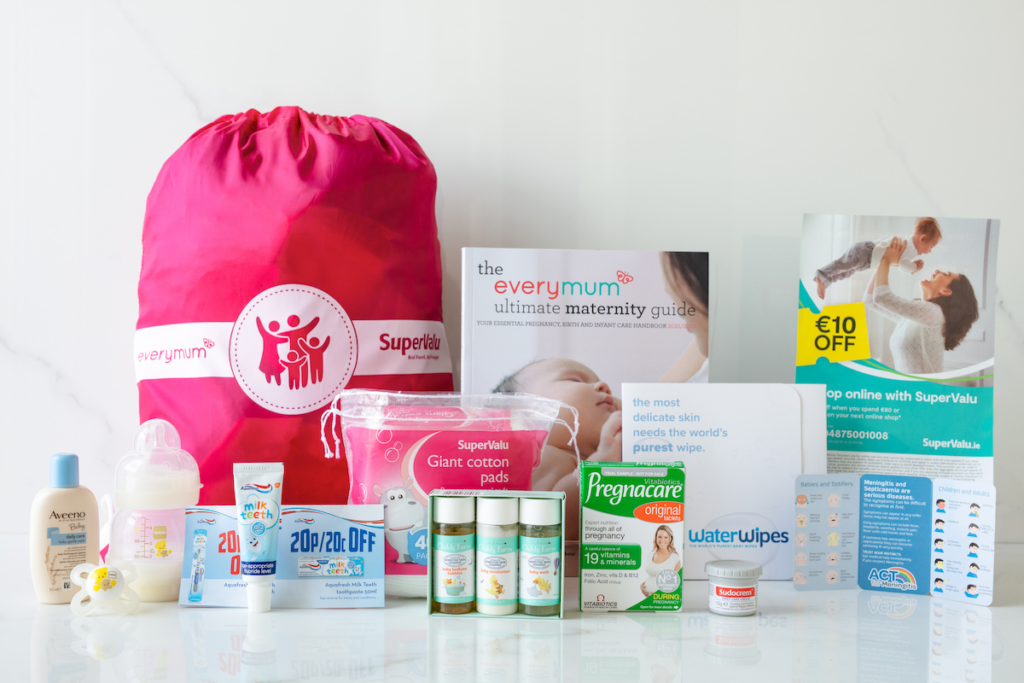 How to claim: Register on the everymum website and download the voucher to your smartphone and take it to your local SuperValu store to pick up your bag.
Get baby freebies with baby clubs
Baby clubs are another great way to bag freebies for your newborn. You can join them for free online and they'll often send you coupons and free samples to claim in-store.
5. Free Aveeno Baby Shampoo from Boots Parenting Club
Boots Parenting Club is one of my favourite baby clubs, as you can get lots of freebies throughout your pregnancy and up until your child turns five!
These include Aveeno baby wash, MAM baby bottle, vitamins, breast pads, and more. Plus, you'll get lots of discounts and bonus points, as well as 8 Advantage points per £1 spent on baby products. Amazing!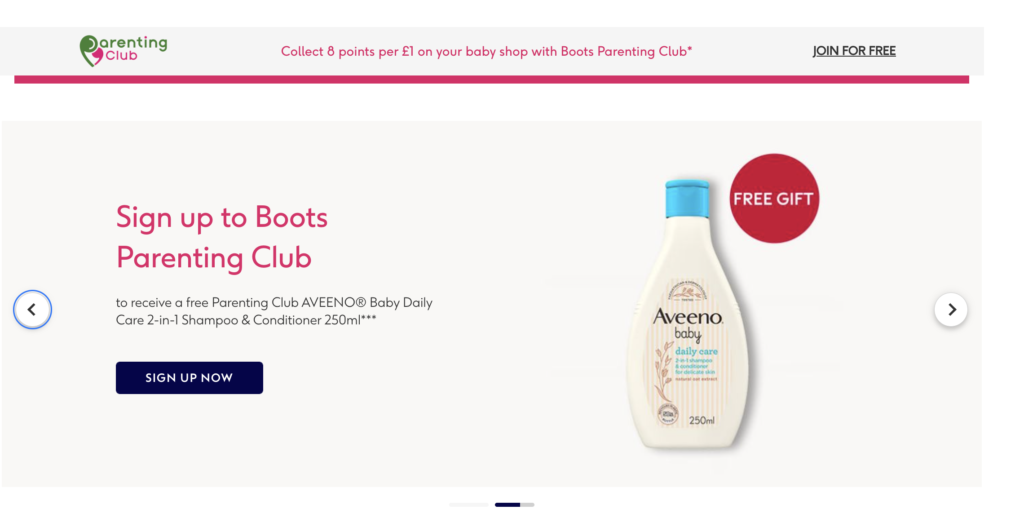 How to claim: You'll need to be a Boots Advantage card holder to join this club – you can sign up for free here if you haven't done so already.
Then, opt in for Boots Parenting Club and your freebies will start showing on the Boots app shortly after for you to load onto your card and claim in-store.
You may also like: Boots Parenting Club – How To Get Free Baby Stuff At Boots
6. Free Baby Calendar from MAM Club
Get pregnancy freebies and discounts when you sign up for MAM Club. You'll get a free pregnancy and baby development calendar, special offers.
You'll also have the chance to win bottles, soothers, drinking cups, and more in their exclusive monthly competitions.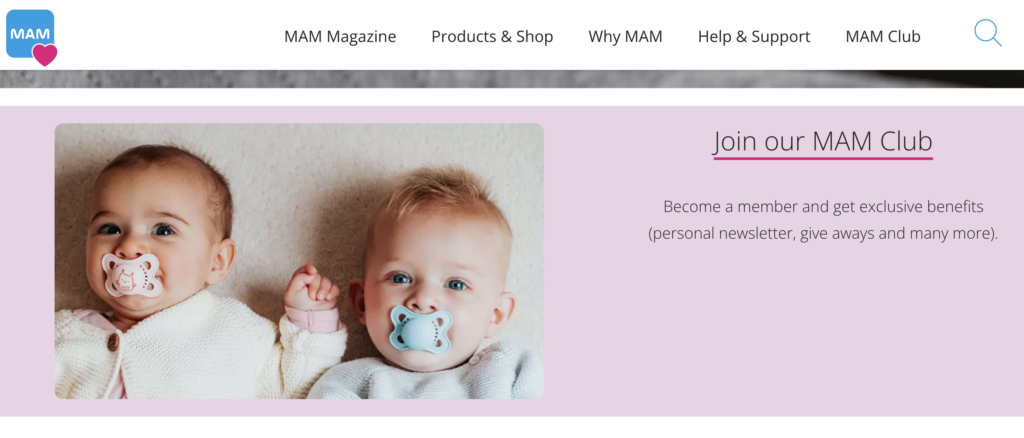 They've also partnered with Boots to offer a free 130ml starter anti colic bottle and soother when you join the Boots Parenting Club.
How to join: Sign up to the MAM Club and they'll start sending you special offers via email.
7. Free Weaning Plan from Cow & Gate Club
Cow & Gate also have an exclusive club where you can get honest advise and helpful emails from experts and other parents. You'll also get a free weaning plan just for signing up!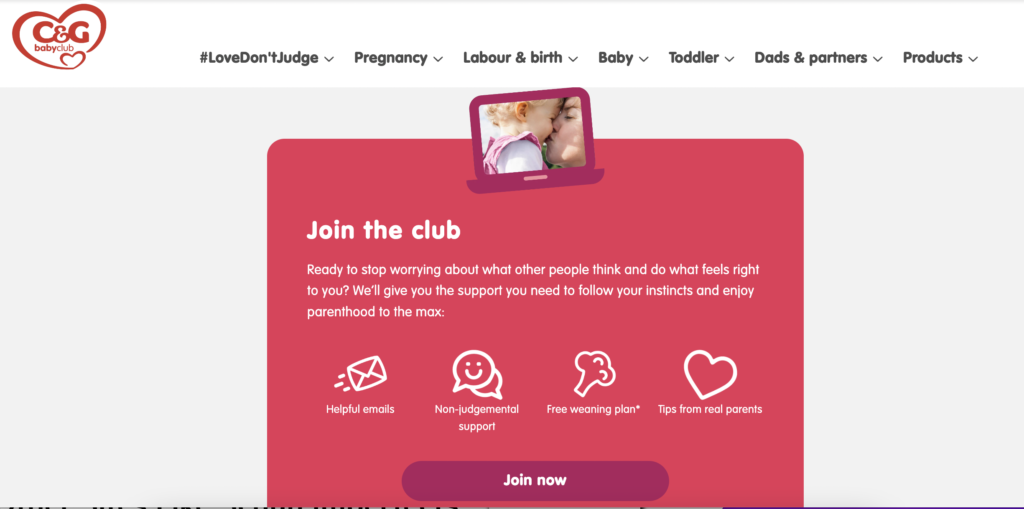 How to claim: Sign up for free here and enter your baby's details to receive your free weaning plan.
8. Free Baby Milestones Pack from SMA baby club
Sign up to SMA Baby Club to get a free welcome pack featuring your very own 'Baby Time' calendar covering the milestones of baby's first 1,000 days.
Plus, get personalised tips and guidance and 24/7 Careline team support. So helpful!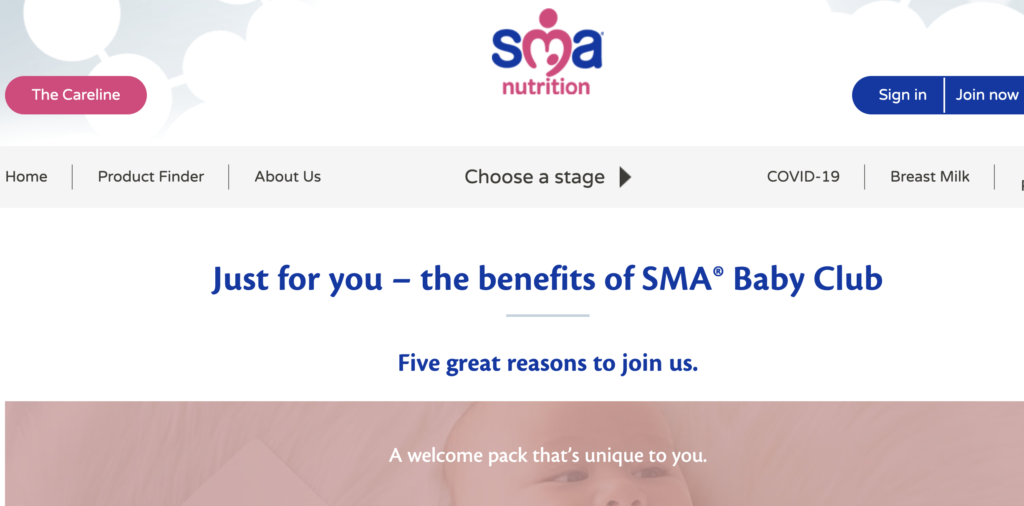 How to claim: Sign up for free and fill in a quick form to get your unique welcome pack.
9. Tips & 1:1 sessions with experts from Aptaclub
Aptaclub is another free online baby club where you can get science-led, practical advice and 1:1 FAQ sessions with experts.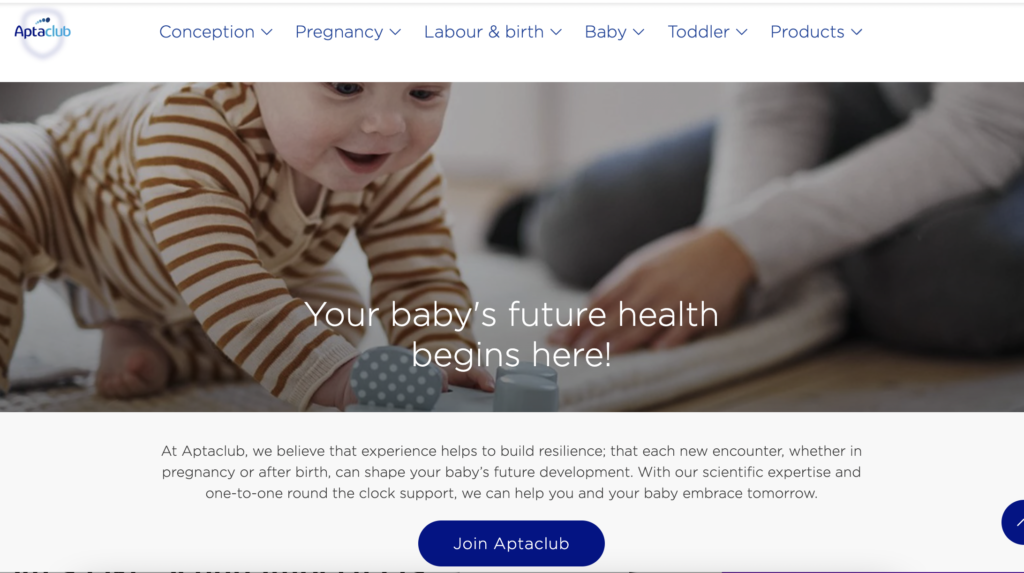 How to claim: Register for free online and start receiving emails for each step of your pregnancy and baby's development.
10. HiPP baby club money-off vouchers
Sign up to the HiPP Baby Club and get money-off vouchers to use across their range of HiPP Organic baby food products. Plus, get a monthly newsletter featuring top tips and advice, plus the chance to win exclusive member-only competitions.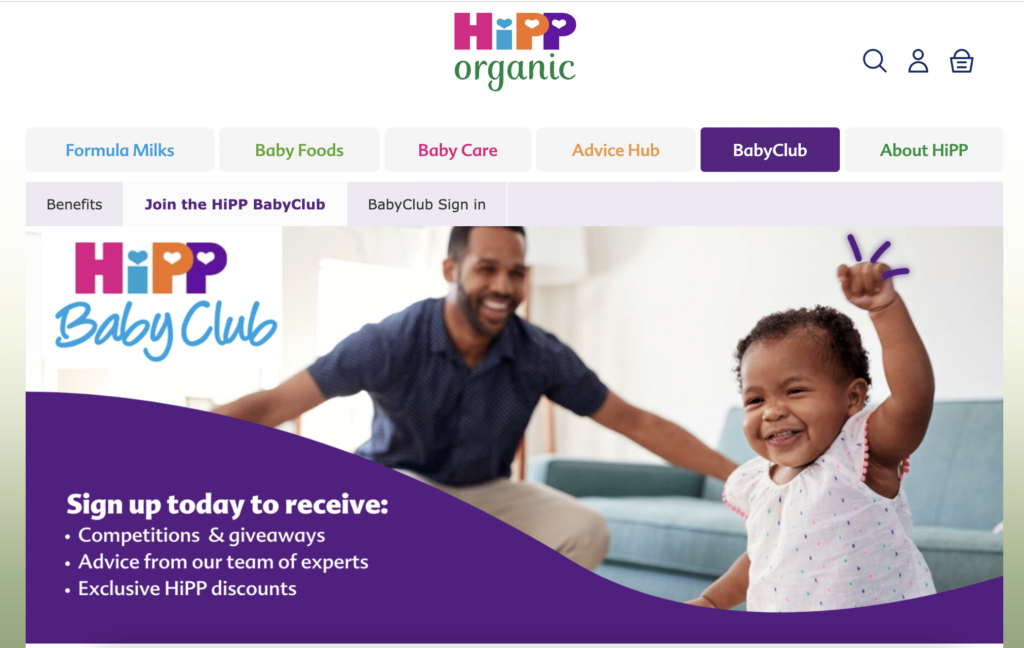 How to claim: Register online and they will start sending you offers and newsletters via email.
Free nappies
As a new parent or parent to be, there is nothing more useful than stocking up on nappies, especially when they're free! Here are some ways to get free nappies…
11. Free Aldi Mamia nappies
Netmums is giving away vouchers for free Aldi Mamia nappies on their site. These premium Aldi Mamia Size 1 Newborn Nappies feature super dry fast technology to help your little one's skin stay fresh and dry.
How to claim: Fill in this form on the Netmums website and get a voucher in the post to redeem at your nearest Aldi store.
You may also like: How to get a free pack of Aldi Mamia nappies
12. Free Beaming Baby nappies & baby wipes
Beaming Baby offers biodegradable nappies, perfect for sensitive skin and eczema. They guarantee no nappy rash with their nappies, which is fab reassurance for new parents.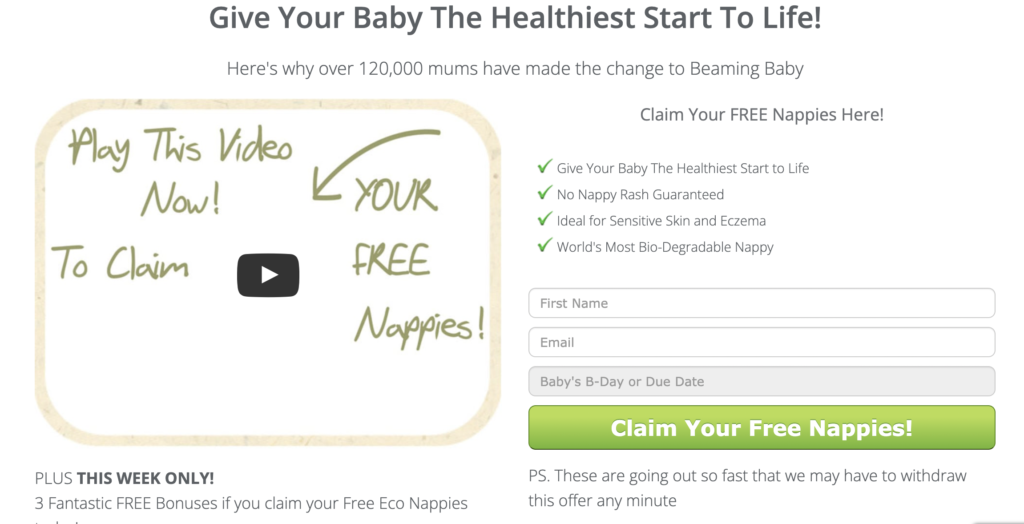 How to claim: Register with Beaming Baby online and take advantage of their current bonus freebies, including organic baby wipes and cornstarch nappy sacks. You'll also get a £5 voucher too.
13. Free Pampers nappies
Download the Pampers Club app and for every 10 packs of Pampers Baby-Dry nappies you purchase, you'll get a free pack! New members currently get a £1-off coupon too.
Plus, when you sign up for free, you'll get a generous welcome offer (currently £30 Ergobaby promo code valid on Ergobaby purchases of £60 or more)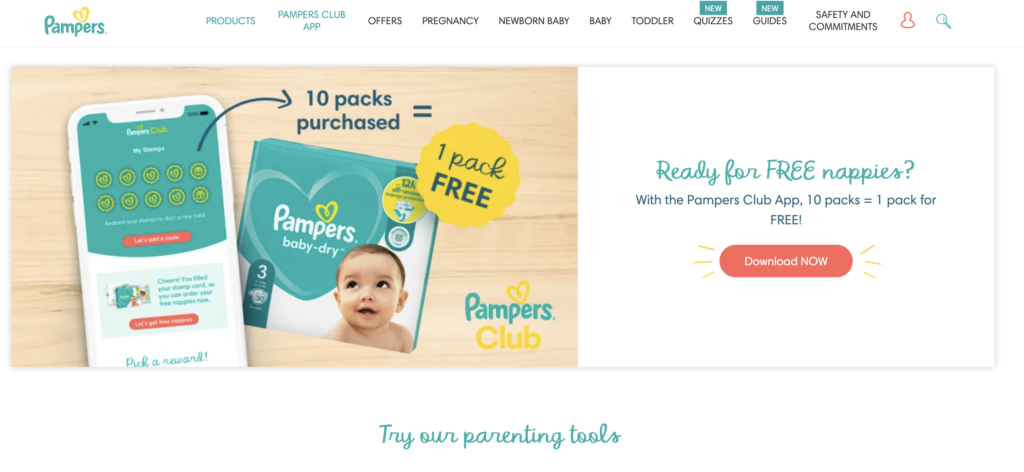 How to claim: Click here to join the Pampers Baby Club via the website and download the Pampers Baby Club app to start collecting stamps. Look inside each pack for your unique code.
14. Free Huggies DryNites samples
Huggies are giving away free DryNites pyjama pants, designed to help your kids have a good night's sleep and stay dry throughout the night.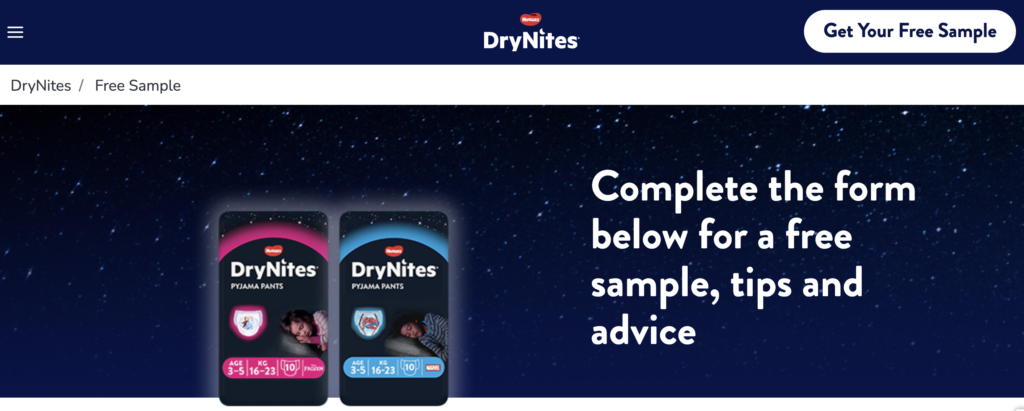 How to claim: Complete this form on the DryNites website and choose your child's gender, age, and product type and they'll send you them in the post.
15. Free Huggies potty training pack
In addition to free DryNites samples, you can also claim a free Big Kid potty training game pack from Huggies. Each pack includes milestone stickers, a free sample of Huggies Pull-Ups, and more.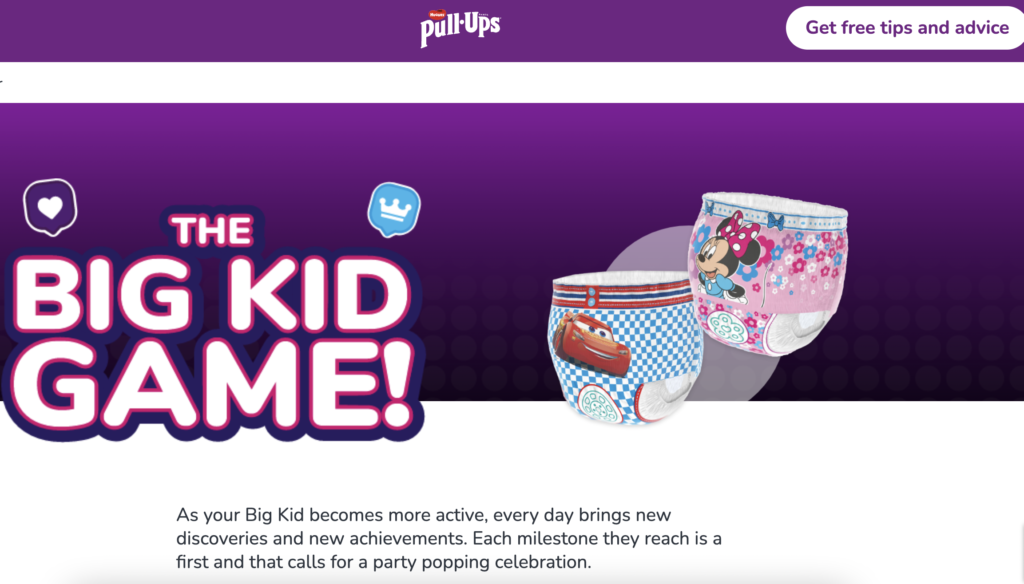 How to claim: Visit the website and fill in the form, selecting your child's gender, date of birth, and suitable product. Huggies will send out your free Big Kid Game Pack straight to your front door!
Baby freebies – free baby food
As a parent, did you know you can get a wide range of free baby food and snacks? Here are my favourite ways to bag free baby food…
16. Healthy start card (previously vouchers)
If you're more than 10 weeks pregnant or have a child under the age of four, you could be eligible to receive a Healthy Start card from the NHS. (Previously printed vouchers)
Your card will contain a balance, which you can spend on milk, vegetables, healthy canned goods like pulses, and fruit. You can also use this for vitamins for yourself during your pregnancy, or for your little one.
How to claim: Check if you qualify and apply here. If you meet the criteria, your card will be sent to you in the post.
17. Free Little Freddie pouch
Would your little one like to try a pouch of Little Freddie organic baby food on the house? Choose either Blueberry & Banana Greek Style Yoghurt or Butternut Squash Red Lentils & Coconut. Both sound delicious!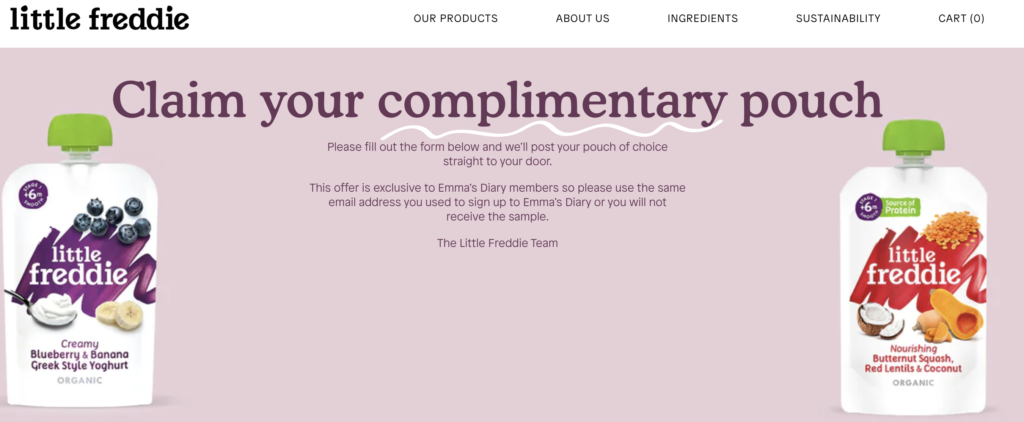 How to claim: Make sure you're signed up to Emma's Diary first and use the same email address and details to fill in this form to claim your free pouch. Little Freddie will then send your free pouch in the post.
18. Free Paediasure sample pack
Get a free sample of Paediasure powder shakes in either strawberry or chocolate flavour, which helps children aged 1-10 get all the nutrients they need. You'll also get money-off coupons, recipe ideas, and top tips.

How to claim: Sign up to the PaediaSure Family newsletter and select which flavour you'd like to try and they'll send your free sample in the mail.
19. Free Ella's kitchen weaning chart & coupons
Become a friend of Ella's Kitchen and get a free weaning wall chart and and money-off coupons in the post.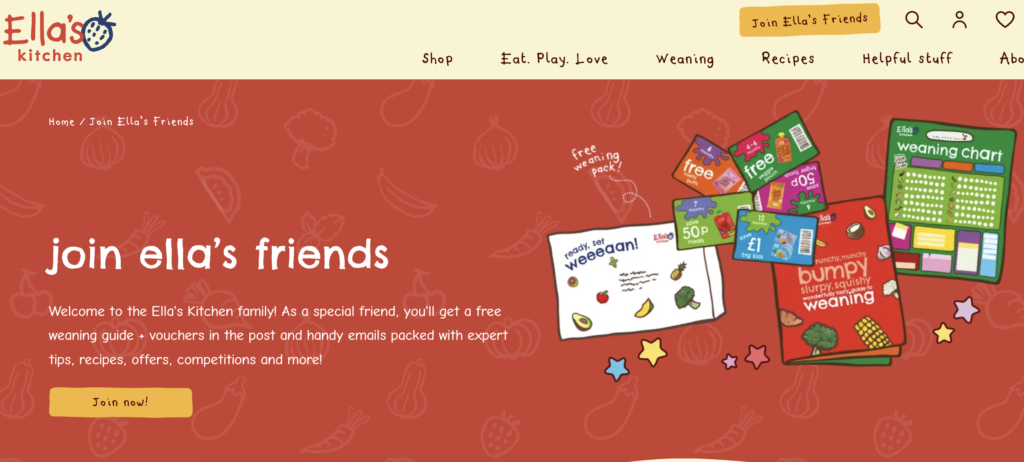 As a friend, you'll also get handy emails featuring recipe inspiration, exclusive competitions and offers, expert tips, and loads more!
How to claim: Join the Ella's Friends online for free and they'll send your weaning chart and coupons in the post.
20. Free Piccolo coupons & recipe book
Join the Piccolo Family Club and get money-off coupons to try Piccolo products and a free recipe book, packed full of meal inspiration.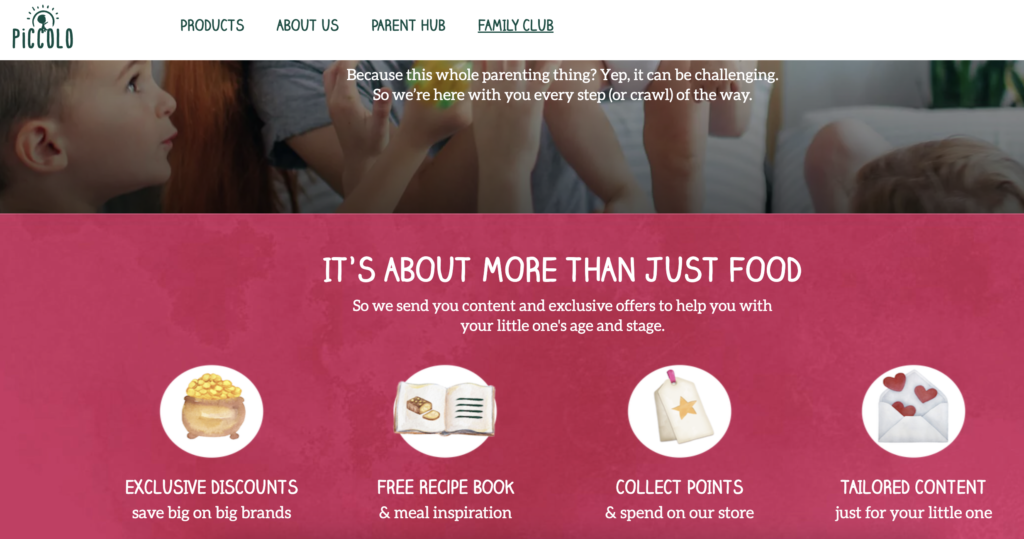 You'll also receive plenty of tailored content for your little one, and can earn points to spend in their online store every time you purchase a product from any Piccolo range.
How to claim: Register on their website with your details and they'll be in touch via email.
21. Free Little Dish Colouring Sheets & Stickers
Sign up to the Little Dish Family and receive a welcome pack with goodies including colouring sheets, stickers, a little chef skills chart, and more.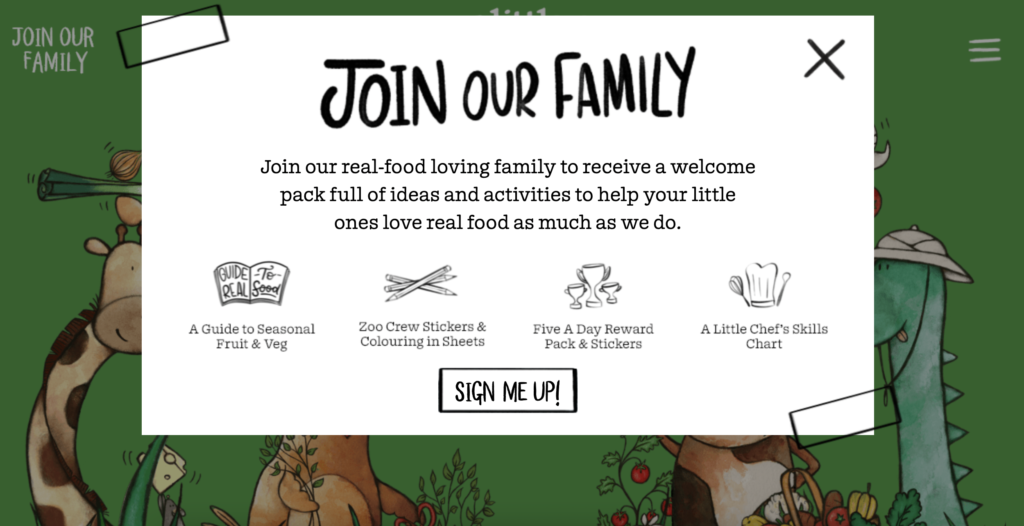 How to claim: Head to the website and click 'join our family' on the top right of your screen to sign up and receive your freebies in the mail.
22. Free Bear Paws height chart
Fancy tracking your little ones growth? Bear Paws are giving away an adorable height chart on their website, available while stocks last!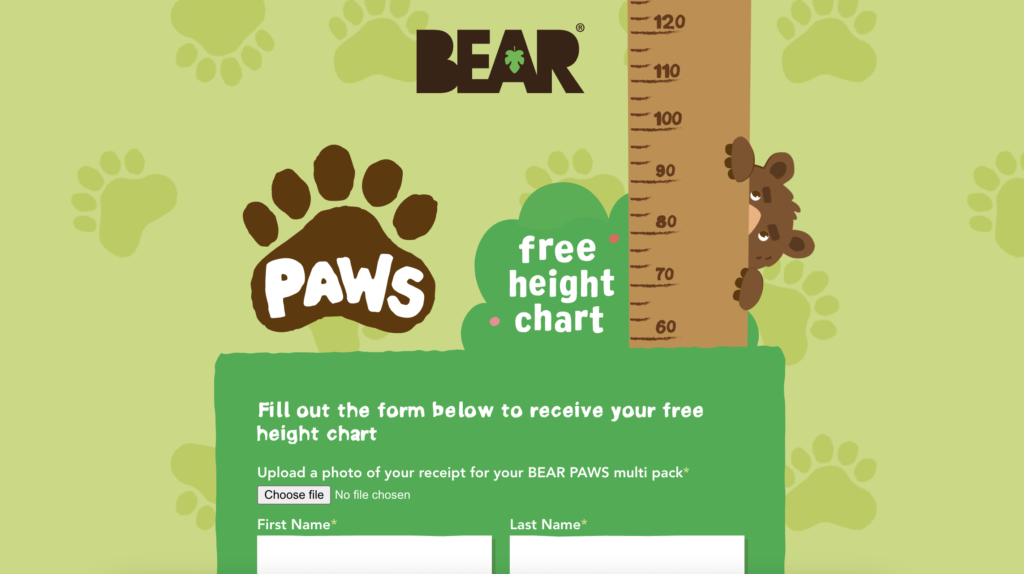 How to claim: Purchase a Bear Paws multipack, available in five delicious flavours, and upload a photo of your receipt and fill in your details here. They will then send your free height chart in the post.
23. Free baby snacks on Shopmium
Shopmium is one of my favourite supermarket cashback apps that offers cashback deals and freebies, including a wide selection of baby products.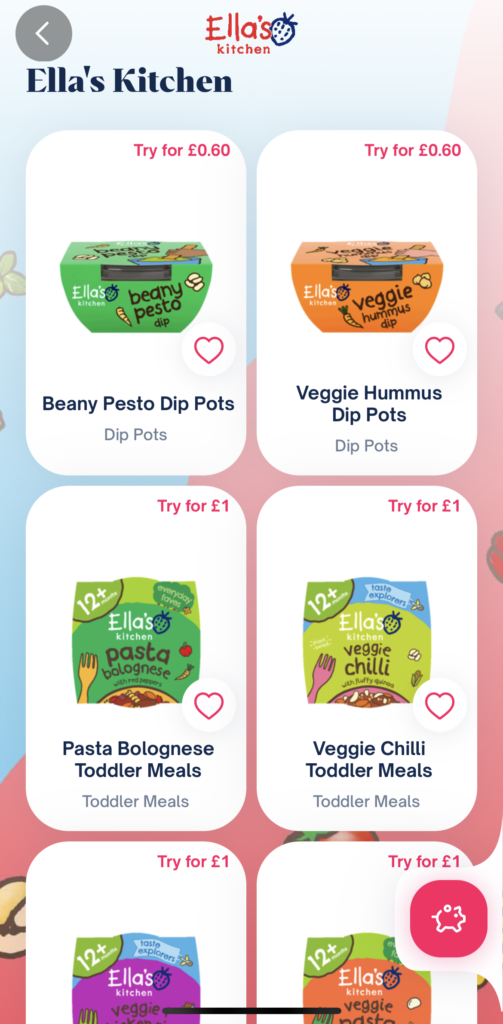 While some offers are 100% free, others are 50% off or try for £1 type deals. If you refer your friends, you get £3 credit, which you can use on the app to put towards offers. This is a good way to get even more free food!
How to claim: Download the Shopmium app for free (use my code KHKCYCEN to get a free tub of Pringles!) and pick up the items featured on the app as normal on your weekly shop.
When you get home, scan your items on the app and upload a photo of your receipt and they'll reward you cashback on your account. Then, simply withdraw this to your bank or PayPal account. So easy!
24. CheckoutSmart baby freebies
CheckoutSmart is another cashback app similar to Shopmium, that features offers and freebies to pick up at the supermarket. This includes kids snacks and toddler treats.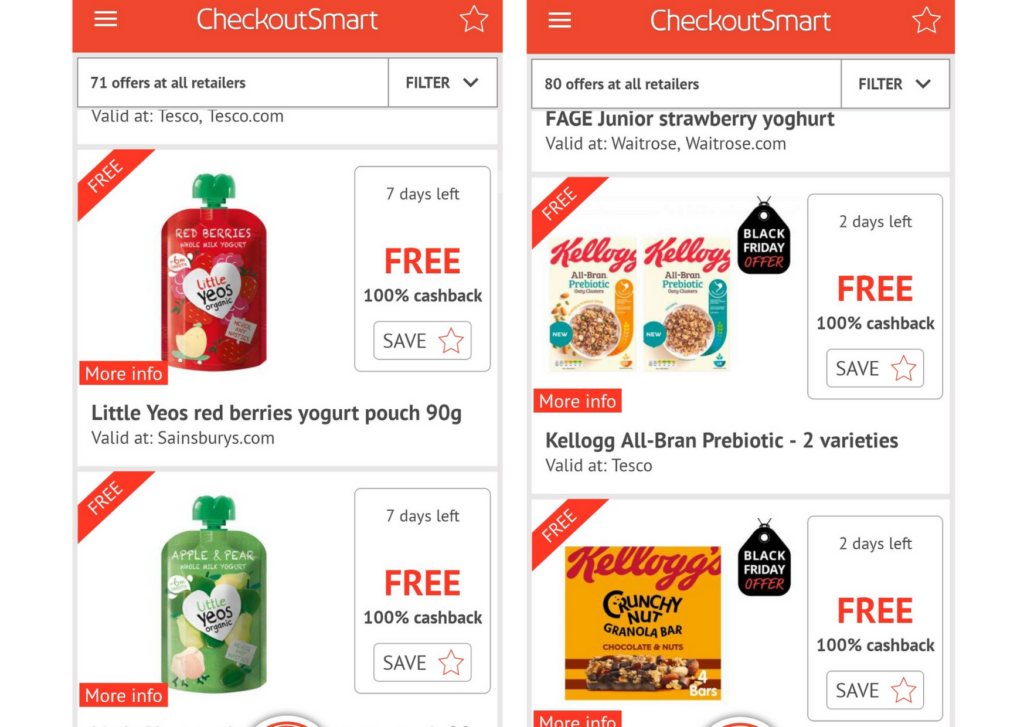 How to claim: Download the CheckoutSmart app for free and look out for deals to pick up in-store. Then, upload a photo of your receipt and they'll send you the cashback into your account.
More baby freebies
Fancy some more baby freebies? Of course you do! Keep reading to bag even more free baby stuff…
25. Free Nanobébé soother & nursing pads
Nanobébé offer a free sample kit on their website, perfect for mums who are currently breastfeeding or planning to. The pack includes breastmilk storage bags, nursing pads, and a flexy soother, suitable for newborns.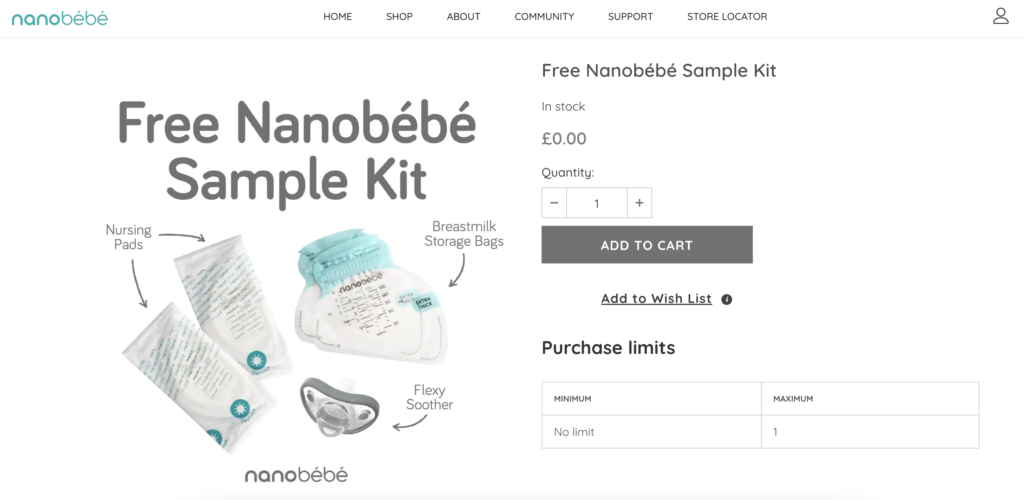 How to claim: Add the sample pack to your basket on their website and checkout as normal. (£4 P&P charge applies to receive your pack.)
26. Free pack of Pura baby wipes
Get a free trial pack of Pura biodegradable, plastic-free baby wipes on their website and they'll also throw in two free plastic-free carrier bags made from potatoes – yes, you read that right!
How to claim: Add the Pura wipes to your basket on their website and checkout as normal. Small P&P charge of 99p applies.
27. Free TFL mum-to-be badge
If you're pregnant, living in the Greater London area or South East England, and commuting on the Tube, Transport For London will send you a free 'Baby on Board' badge. This will let others know you need a seat.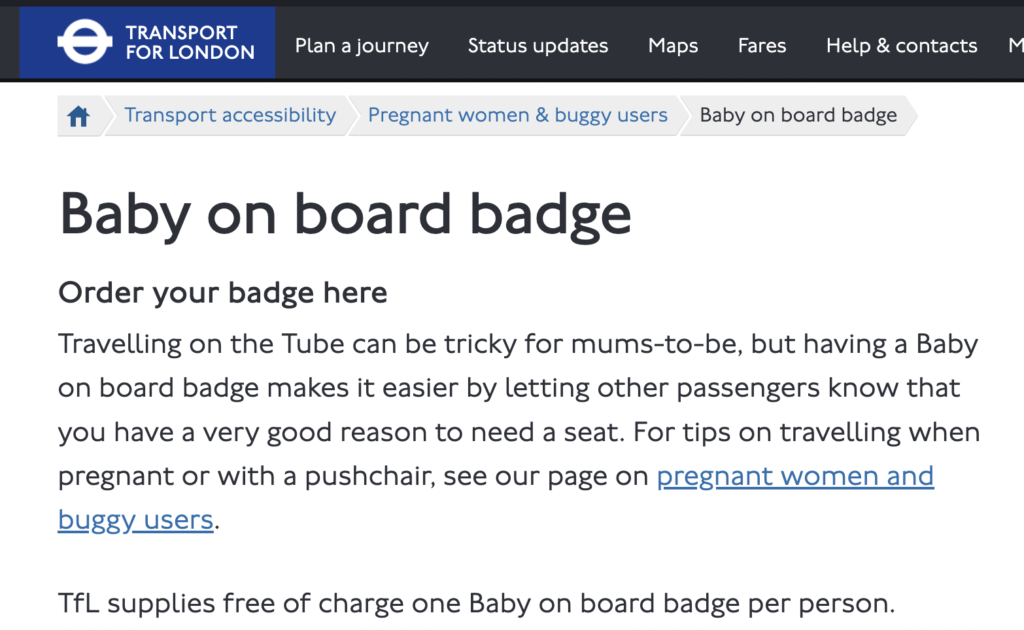 How to claim: Visit this official TFL page and enter your details to order your free badge, which they'll pop in the mail for you.
28. Free 'Give Me Space' car sticker
Did you know you can get a free car sticker from Give Me Space – A campaign for safer parking for families? This will help inform other drivers that you have young children in your car, or that you're pregnant and perhaps struggling to get in and out of the car.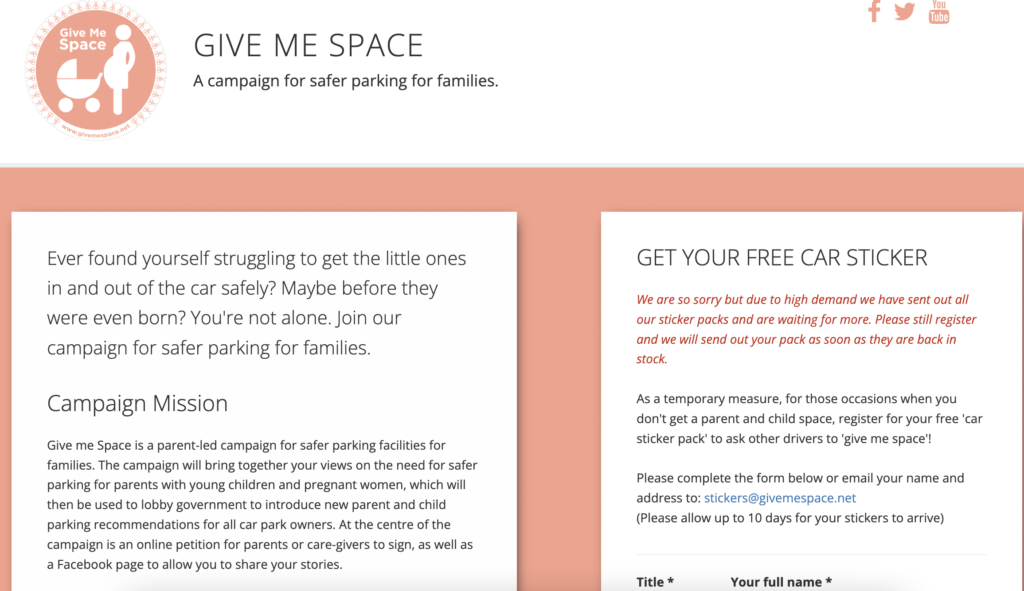 How to claim: Complete this form and they will send your stickers in the post.
* Unfortunately due to high demand stickers are currently out of stock, but you can still register your details and they will send your sticker pack as soon as they are available again!*
29. St John Ambulance free baby first aid app
St John Ambulance used to offer a free paper baby first aid guide, but due to high demand, have created a first aid app instead. This handy app features lots of lifesaving knowledge and can really help reassure you as a first time parent.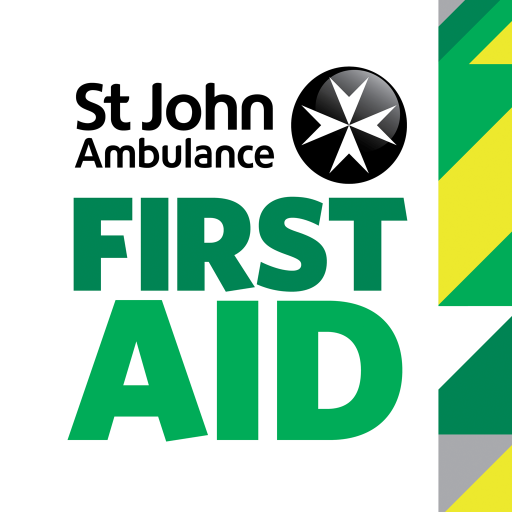 How to claim: Find out more information and download the app for free. It's available for both Android and iOS.
30. Free Bookstart baby books pack
BookTrust offers a free Bookstart Baby book pack to every baby aged 0-12 months in England and Wales. Each pack contains free books and resources, designed to support and encourage families to read with their child as early as possible.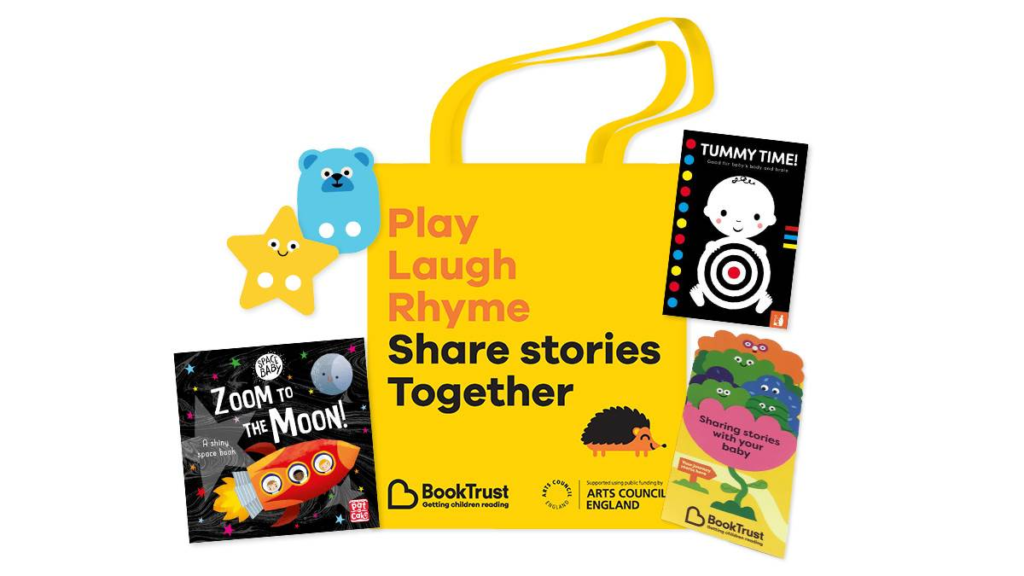 How to claim: Find out more on their website page and email [email protected] to find your nearest Bookstart Coordinator who gives the packs out to families.
31. Free NHS prescriptions & dental treatments
Did you know you're eligible for free NHS prescriptions and dental treatments when you're pregnant, up until one year after?

How to claim: Speak to your midwife, doctor or health visitor who will apply for your maternity exemption certificate and send this across to you via email. Find out more
32. Free Amazon baby gift
Create an Amazon Baby Wishlist and enjoy a free welcome gift when you spend at least £20 on baby products. Free gifts up for grabs include a Tommee Tippee Nappy Bin, Neal's Yard Remedies Baby Balm, and a BABYBJÖRN Baby Bib.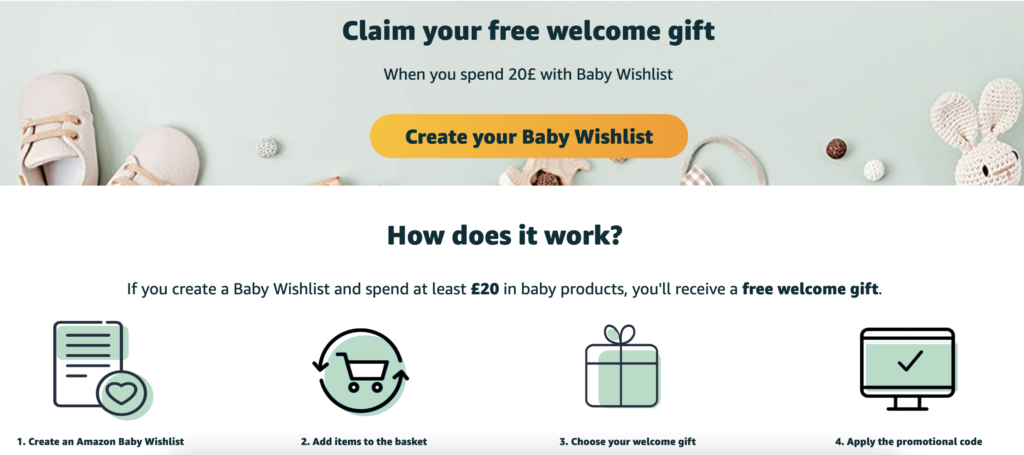 How to claim: Start by creating your baby wishlist and add baby items to your basket totalling £20. Then, choose your welcome gift and use the promo code on the page to make it free.
Find out more about how to claim your exclusive Amazon baby wishlist free gift, plus find out what freebies and discounts are up for grabs!
33. Free Puddle Ducks baby swimming class
Puddle Ducks offers fun pregnancy and child swimming classes across the UK from birth to age 10. They also let you try a session for free. This is great if you like the idea of taking your little one to a baby swimming class to help build their confidence in the water!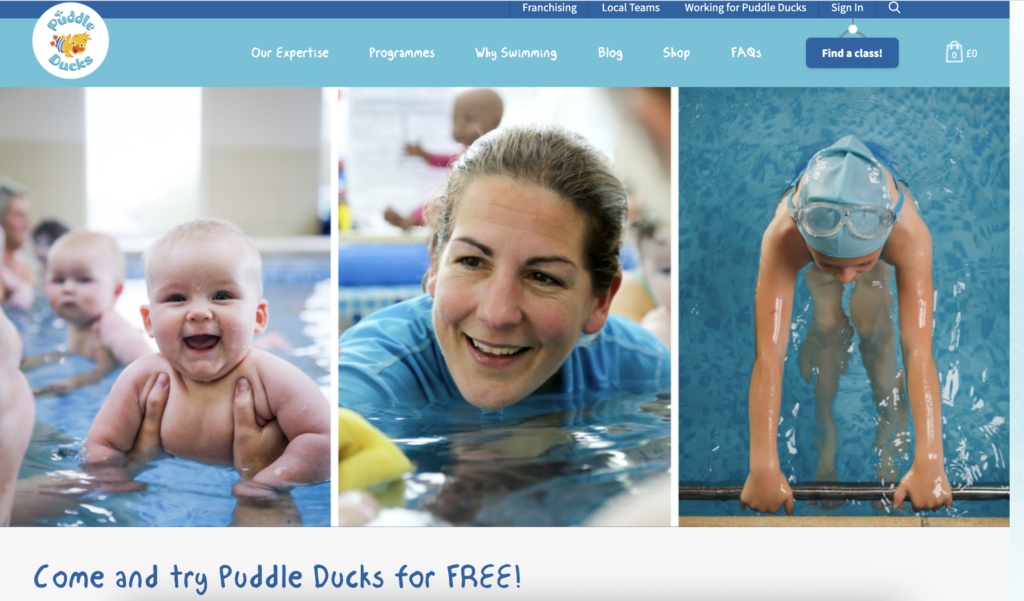 How to claim: Fill in this form and someone will be in touch to arrange your free trial at your nearest Puddle Ducks venue.
34. Free Caterpillar Music Class
Caterpillar Music also offers a fun, free trial class. Bring your little one along to a free session and let them enjoy music, puppets, and loads of fun activities, which helps them develop their language and motor skills.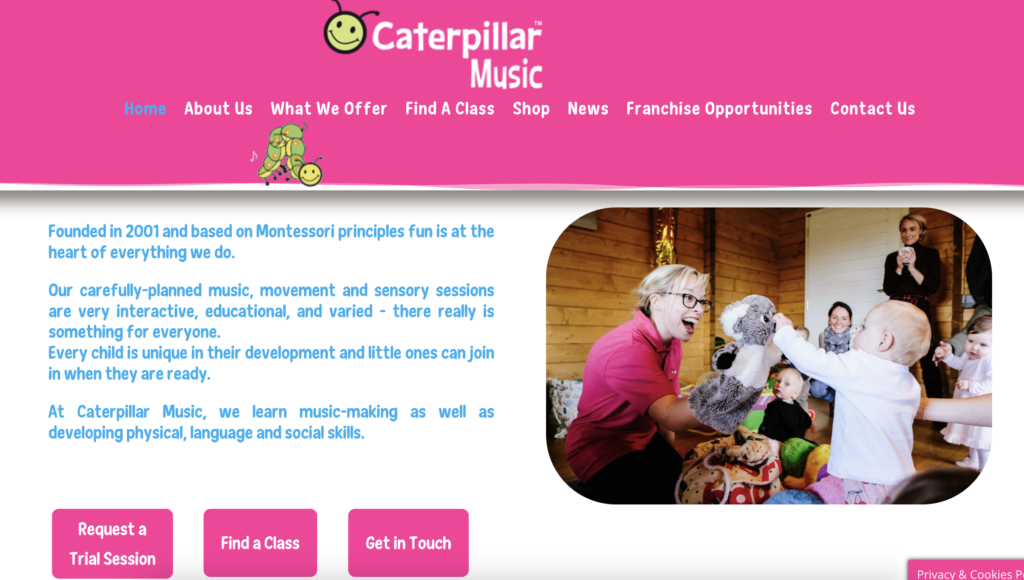 How to claim: Visit this page and fill in the form and they'll be in touch to organise your free session at a local class near you.
35. Free Bounty newborn photoshoot
On top of the Bounty packs you can get mentioned earlier in this post, Bounty also offer a free photography session and free portrait gift. Photographers will visit you while you are still in hospital and take up to ten photos. There is no obligation to purchase anything either!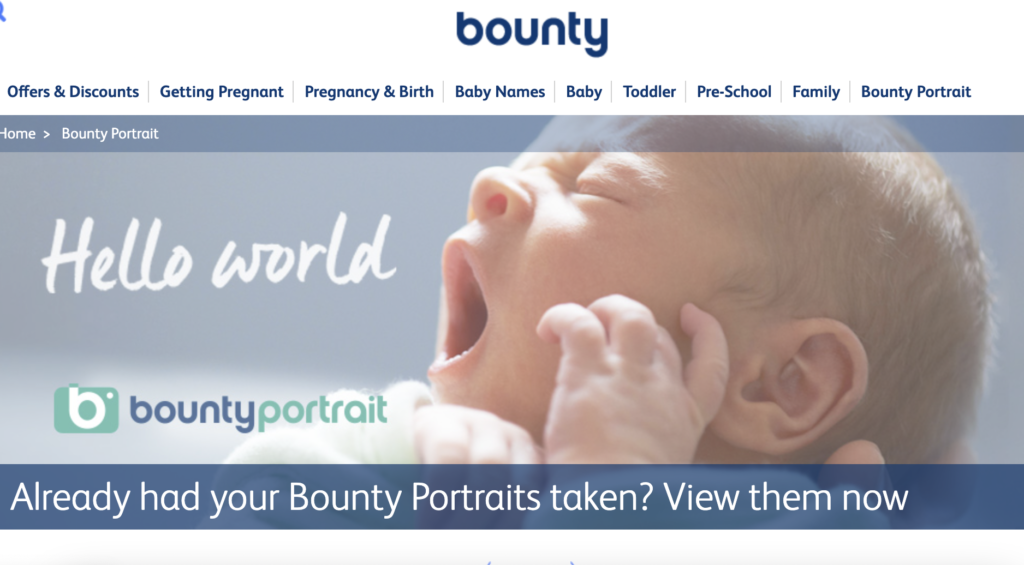 36. Sure Start Maternity Grant
The government offer a Sure Start Maternity Grant one off payment of £500 if you're expecting your first child or you're expecting a multiple birth (such as twins) and have children already. And if you or your partner already get certain benefits.

How to claim: Check your eligibility and apply within 11 weeks of the baby's due date or within 6 months after the baby's birth.
Baby product testing clubs
In addition to all the baby freebies above, you can also get free stuff for your little ones by becoming a product tester.
There are legitimate brands who have genuine product testing opportunities, where you can test and keep products for free!
Here are my favourite ones to join for baby freebies:
You might also like: 30 genuine product testing sites to try free stuff
Top tips for claiming free baby stuff
There you have it! My list of all the baby freebies you can claim today in the UK. Before you go, here are some of my top tips for claiming these freebies:
As most companies ask for your address to send you email newsletters containing offers and helpful advice, I would always recommend setting up a separate email when applying for freebies so that your main email doesn't get clogged up
When you sign up and download apps, make sure you pay attention to which boxes you are ticking. This can help prevent your inbox being flooded too (plus don't forget, you can always unsubscribe later!)
Check if a website has a referral scheme, where you can send a unique link or code to other mums-to-be and get even more freebies and discounts for yourself when they sign up!
Look for deal stacking opportunities, where you can use a coupon and perhaps get loyalty points or cashback to save even more money
Avoid spammy websites and stick to genuine brands – if it sounds too good to be true, it often is! If you're unsure about an offer, you can always call or contact the brand on social media to ask if it's legit
I hope this post has helped you save some money on your new little bundle of joy! If you see a freebie I've missed, please get in touch and I can add it here 🙂
Pin for later…