Last Updated on November 5, 2021
*NEW FREEBIE ALERT* Currys is giving away over 1,000 FREE gift cards worth a super generous total of £15,125! Gift card prizes will range from £5 – £50 – what an amazing freebie, especially with Christmas just around the corner! Follow this link to enter for your chance to grab one.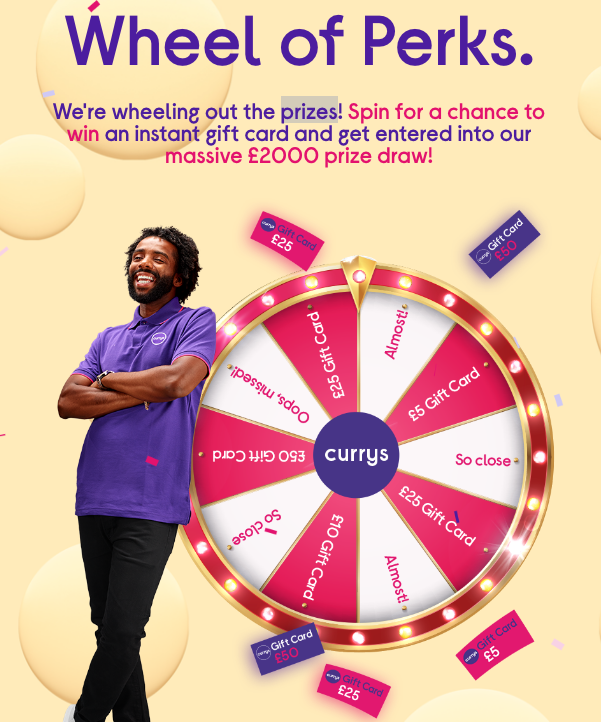 Once you reach their page, click 'Spin to Win' and find out immediately if you're a winner or not. If you've not been successful, you can always have another go if you enter a different email address.
This instant prize competition ends 1st November 2021 at midnight so hurry, enter now! Plus, they also have a very generous £2,000 grand prize, which ends 4th November 2021.
Good luck!
For more freebies and free samples, check out the following posts:
P.S. for £100+ worth of freebies and deals, don't forget to sign up for my 30-day freebie challenge!
Pin for later…