Last Updated on March 13, 2022
You may have seen me get very excited this week about a deal from Morrisons. These boxes have been available since September 29th but they sold out fast the first time round! Following its previous success, they have brought back their Afternoon Tea Boxes just in time for a second lockdown.
As you all know, I'm a huge fan of tea, and I love cake too. So I was all over this one!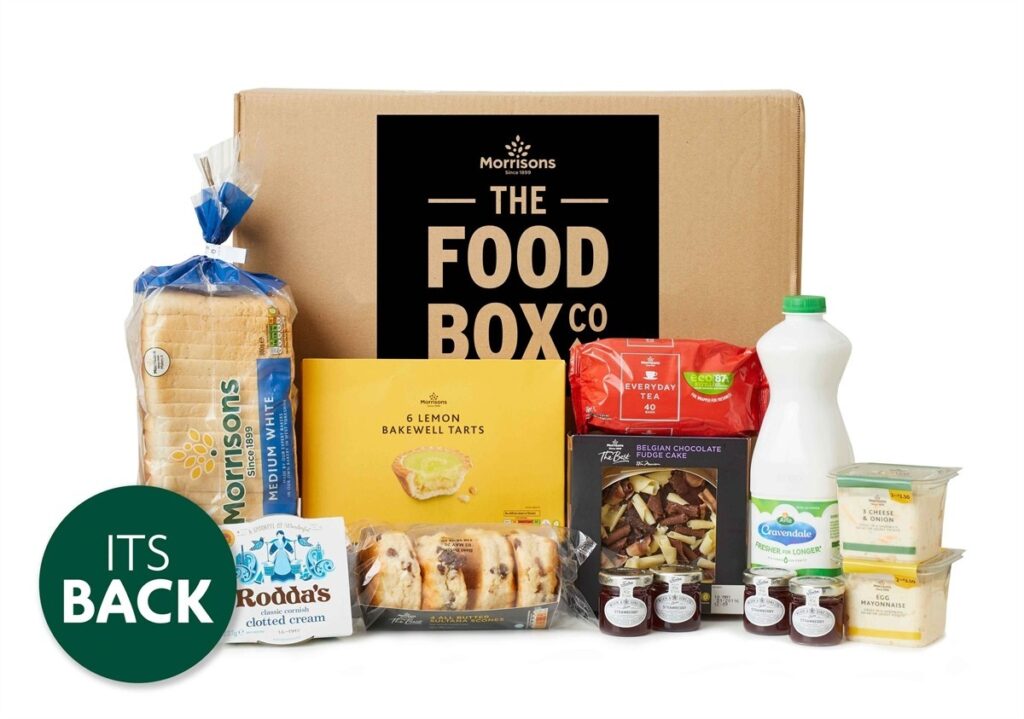 What is the value of the items in the box?
Here is what's inside the box. I've also done the sums and added up how much each item would cost you if you just picked it up off the shelves.
Morrisons The Best All Butter Sultana Scone 4 Pack – £1
Rodda's Classic Cornish Clotted Cream 227g – £2.30
Mini Tiptree Strawberry Jam 42g x 4 – £2
Morrisons Lemon Bakewells 6 per pack – 89p
Morrisons The Best Chocolate Cake – £2
Egg Mayo Sandwich Filler 250g – £1.45
Cheese & Onion Sandwich Filler 250g £1.45
Medium White Loaf 800g – 55p
Morrisons Red Label Tea Bags 40's 125g – 65p (we actually got Tetley tea as you can see on the pics!)
Cravendale Semi-skimmed Milk ltr – £1.85
Total = £14.14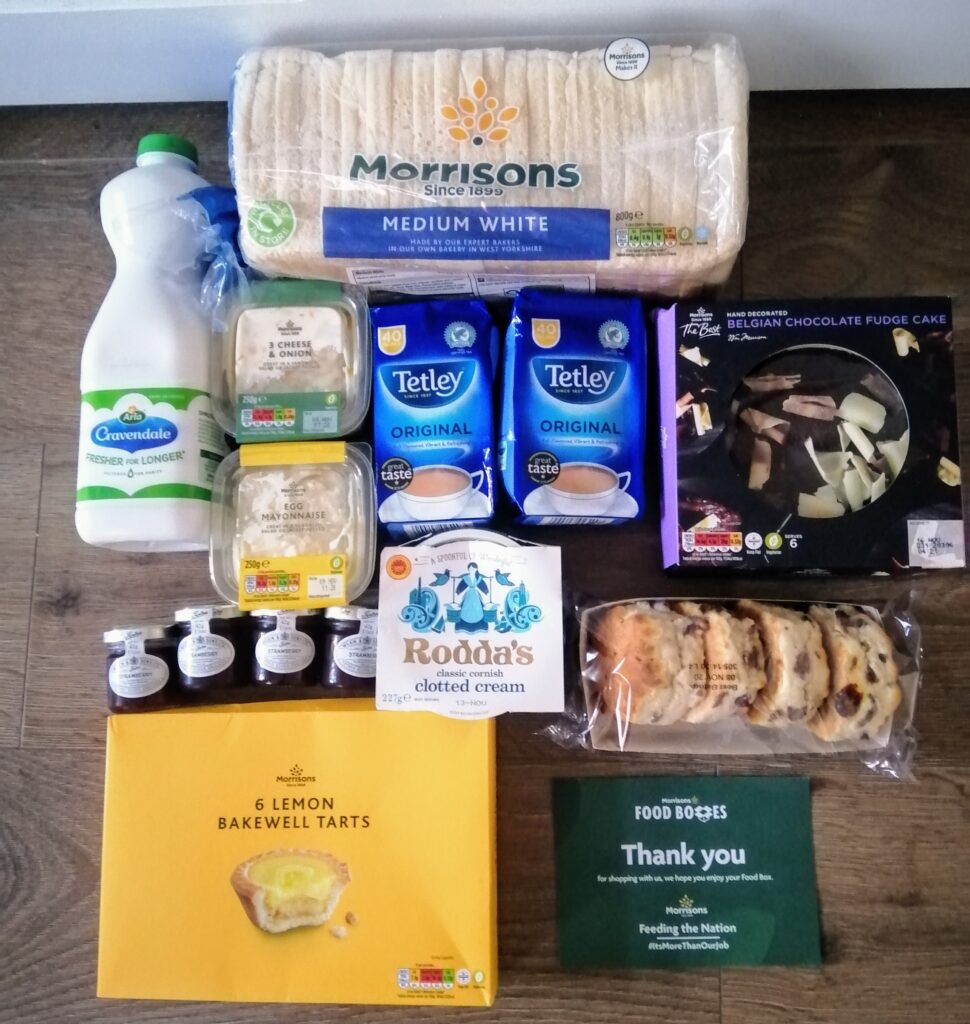 Is it worth the cost?
As some eagle-eyed readers may have noticed, the box is listed at £15 on the website. You could argue then that the items are cheaper to order separately and you might even get better offers in-store.
However, with free postage, I still think it's worth it for less hassle. Plus, keep reading to find out how to get the box for just £10 plus free delivery.
How do I get a discount?
Simply log in or register a new account and add the afternoon tea box to your basket. Then use discount code BOX50013BAN you'll see the box offer reduce to £10. You even get free delivery!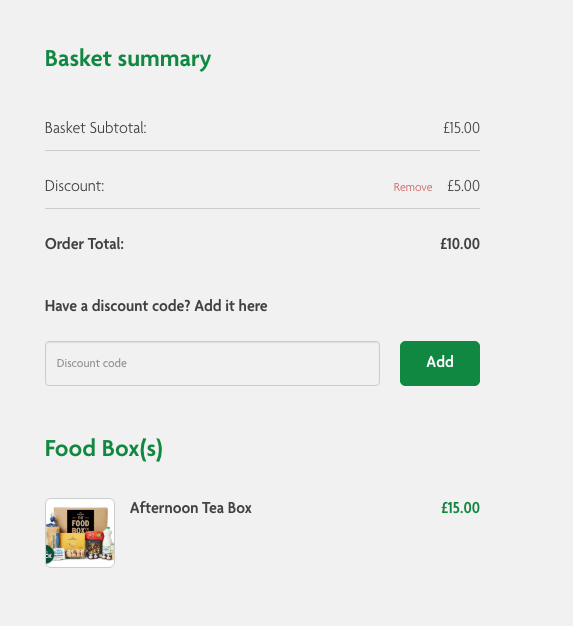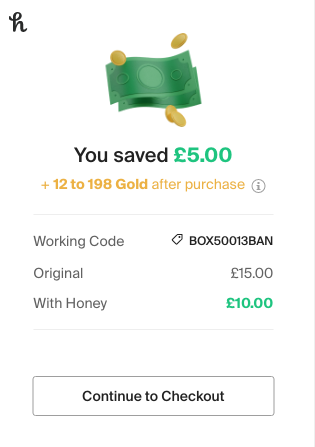 You can also download the browser extension Honey, which will apply this code automatically for you.
I really recommend this as it's helped me save so much money shopping online! It finds and applies voucher codes for me on the basket page without me even having to look.
How long did my box take to arrive?
I ordered my box on Monday at about 2pm and it arrived on Wednesday the same week at 2.30pm. I thought this was so fast considering everything! I wouldn't have even minded waiting over a week for it really.
My overall thoughts on the Afternoon Tea Box
I think it's a lovely thought from Morrisons and I would definitely buy it again either for myself or as a treat for a loved one. Especially now, when we're all locked down again and need some treats in our life!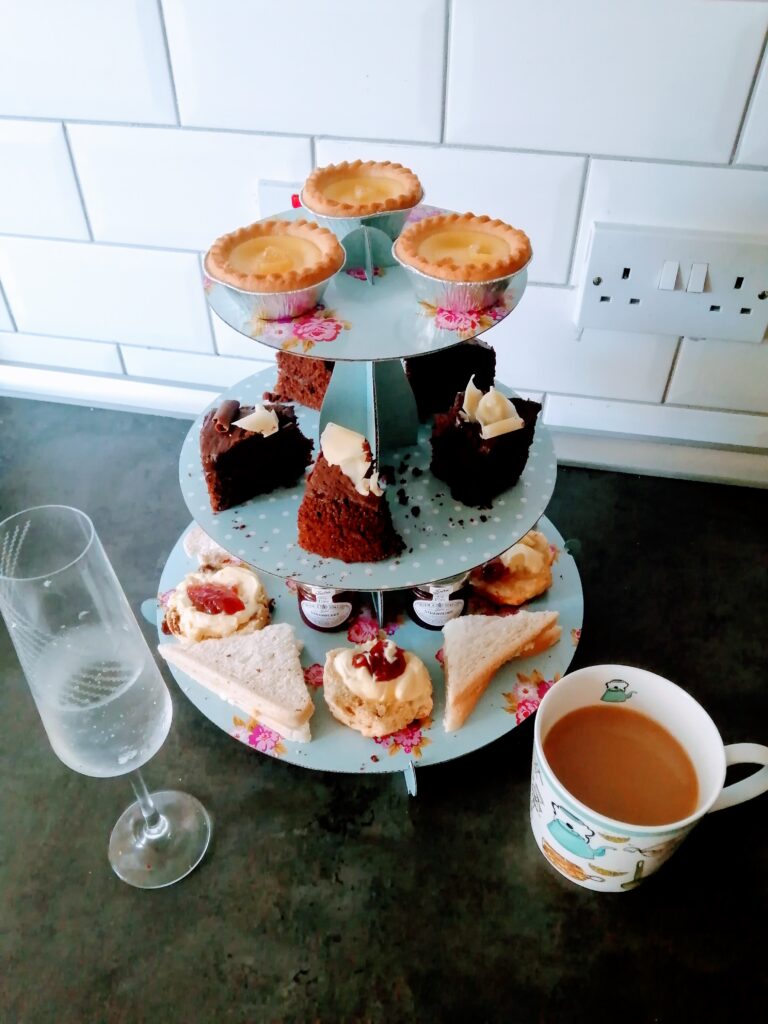 Where did I get my cake stand?
On a side note, some people have asked where my cake stand was from on Instagram. It's from The Range and it cost me just £2.99 and I intend to get my moneys worth haha!
The range is still open so you can pop in and pick one up. They also have a full polka dot version, too.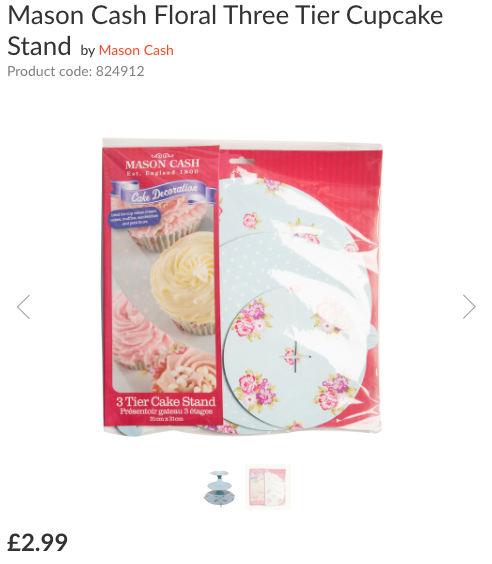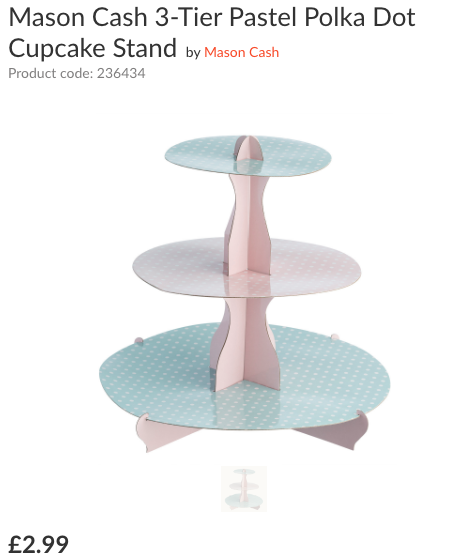 What do you reckon then? Will you be picking up a box? Let me know what you think in the comments…
This post is not an ad and has no direct affiliation with Morrisons, I am just writing my own opinion on a product I purchased. This post does contain affiliate links, though, where I receive a small commission if you purchase some of the products or services recommended – at no extra cost to yourself.
Pin for later…