Fancy trying to sell on eBay to make some extra cash? eBay can be a great little money earner. I've loved selling on there ever since I was 16!
One of the most common questions I get asked by friends and family is 'what can I sell on eBay?' followed by 'how long will it take to list an item on eBay?'
While it requires slightly more effort than other side hustles, here are some reasons I love it so much:
You're physically decluttering your home and saying goodbye to things you no longer love, to make room for the things you do
Once you start, you'll quickly catch the eBay bug and start looking for more things to sell, which equals more cash
Selling just one item could make you way more than sitting for hours in front of a screen, filling in surveys for pennies
If your items are on auction, you get a real buzz towards the end when there's a bidding war!
Before we get started, check out my beginner's guide to selling on eBay, which talks you through how to get started with an eBay account, listing your first item, postage, etc.
Once you're all set up, you might be wondering what to actually sell on eBay. Am I right? Clothes are the obvious choice, but you can sell pretty much anything on eBay!
Here is my HUGE list of the top 125+ super-easy items to sell on eBay for quick cash…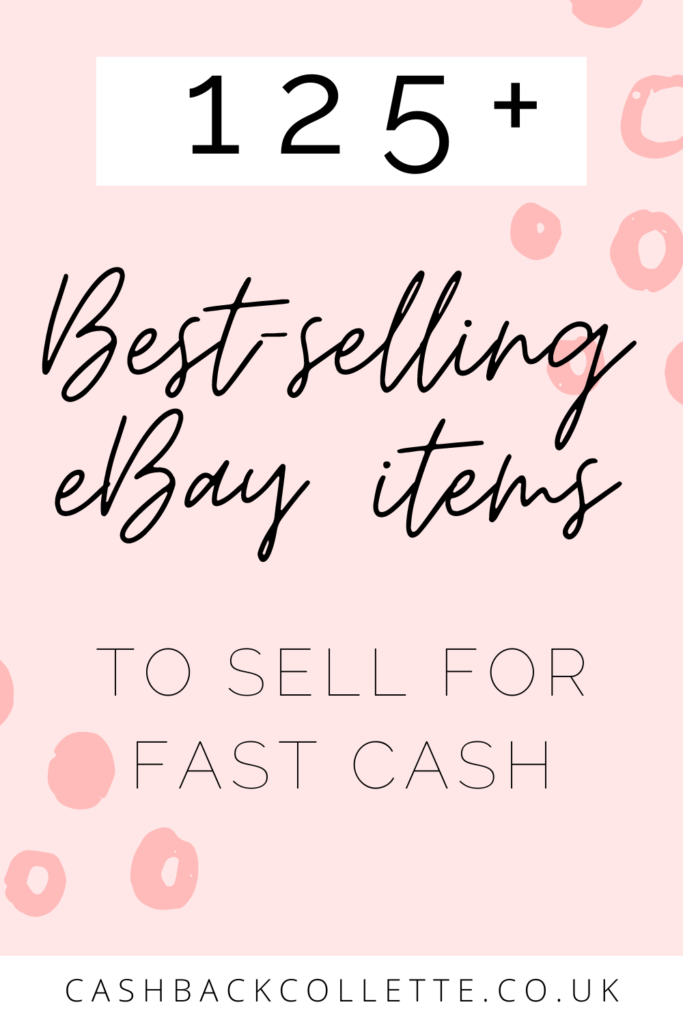 Best fashion items to sell on eBay
1. Clothes
2. Shoes – some people even buy 'well worn' shoes and smelly socks (it's not pretty but there's a market for it!)
3. Designer handbags & purses
4. Jewellery
5. Watches
6. Sunglasses
7. Hats, scarves & gloves
8. Designer shopping bags & packaging
9. Designer dust bags & shoeboxes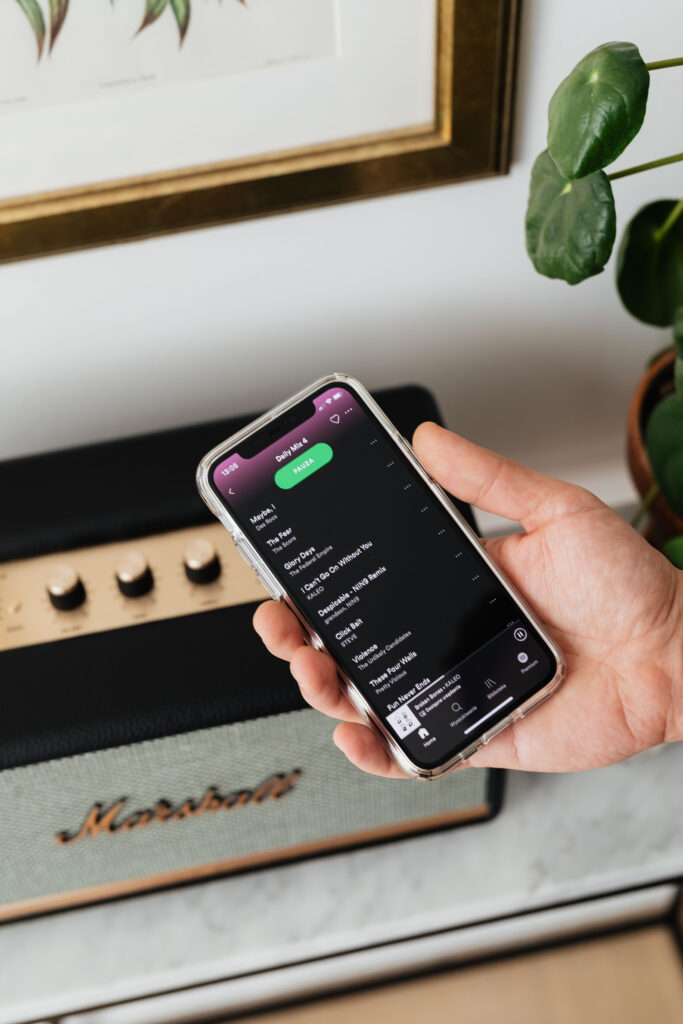 Best electrical items to sell on eBay
10. Computers & laptops
11. Camera & photography equipment
12. Games & consoles
13. DVDs
14. CDs
15. Cassette tapes
16. TVs & Monitors
17. DVDs & VHS players
18. House phone sets
19. TV boxes
20. External hard drives & USBs
21. Mobile phones
22. Routers
23. Computer discs
24. Tape recorders
25. Remote controls
26. Computer accessories – keyboard, mouse, etc.
27. Ink cartridges
28. Printers
29. Cables & wires
30. Radios
31. Vinyl players
32. Chargers
33. Dictaphones
34. Sat nav & car accessories
35. Garden tools – e.g. lawnmower
36. Power tools
37. Fitbit & Apple watches
38. In fact, Any Apple product!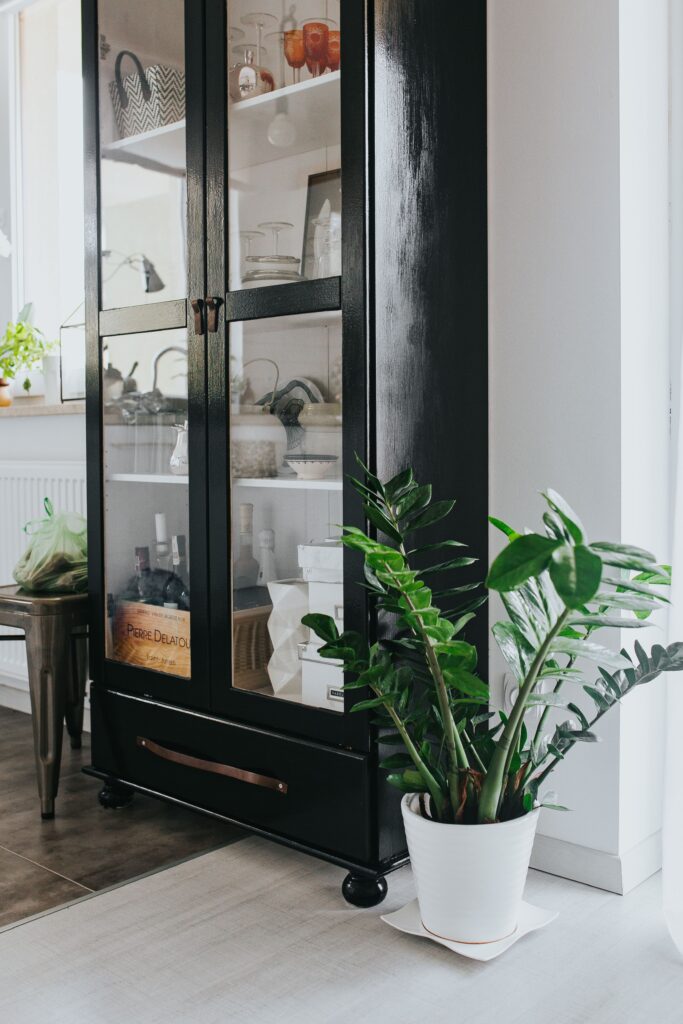 Best things to sell around the home & in your garage
39. Furniture
40. Gym equipment
41. Musical instruments & accessories
42. Garden furniture
43. Plant pots
44. Curtains
45. Cushions & throws
46. Rugs
47. Candles & incense sets
48. Magazines & newspapers – especially special editions and ones with historical significance!
49. Toolboxes
50. Flooring
51. Tiles
52. Unused bedding & duvet sets
53. Camping equipment
54. Christmas decorations
55. Filofax & planners
56. Coupons
57. Car parts & accessories
58. Posh stationery
59. Clocks
60. Pretty much anything from IKEA
61. Storage boxes
62. Bicycles & accessories
63. Photo frames
Best beauty products to sell on eBay
64. Toiletries – hand cream, fancy soap and so on
65. Beauty samples – I suggest bundling loads together to maximise profits!
66. Perfume bottles – both full and empty
67. Hairdryers
68. Hair straighteners
69. Hair curlers
70. Electric razors & epilators
71. Makeup & tanning products – unopened and unused (eBay only allows 'new' products to be sold)
72. Skincare items – again, unopened is best
73. Unwanted gift sets
74. Toilet roll – yes, people actually buy cardboard loo rolls in bulk for crafts
75. Subscription boxes – think Birchbox, GLOSSYBOX, etc.
What to sell on eBay from your kitchen
76. Kitchen appliances
77. Kitchen accessories – e.g. kettles, spiralisers, blenders
78. Pots, pans & dinnerware
79. Cups & mugs
80. Pint glasses
81. Biscuit tins
82. Wine bottles
83. Jam jars
84. Cutlery
85. Plates
86. Empty egg cartons & milk bottles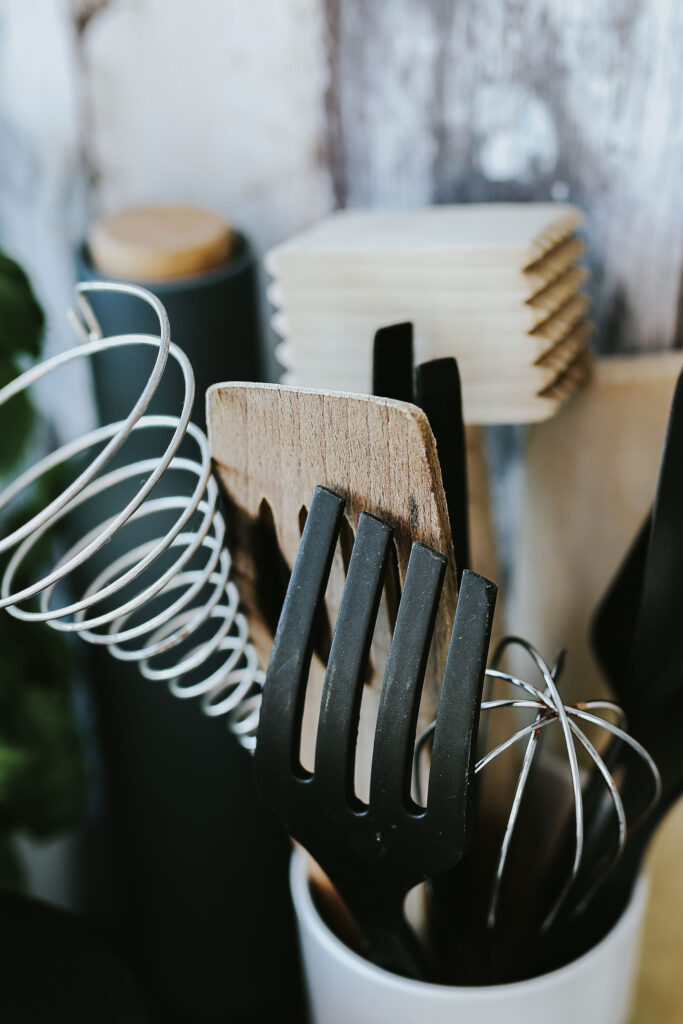 Best kids & baby stuff to sell on eBay
87. Toys
88. Board games
89. Books
90. Nursery furniture
91. Prams & trolleys
92. Breast pump machines
93. Plushies & soft toys
94. Monitors
95. Kids clothes
96. Baby jars – for crafts or organising bits and bobs
97. Unused muslins & bibs etc.
98. Baby activity mats
99. Mobiles & night lights
Best DIY, arts & crafts stuff to sell
100. Sewing machine
101. Ribbon
102. Wool yarn
103. Sewing boxes
104. Needle cases
105. Craft bundles from leftover projects
106. Knitting needles & pins
107. Buttons
108. Stitch patterns & designs
109. Card
110. Wallpaper
111. Fabric samples
112. Paint samples
113. Paintbrushes
114. Craft magazines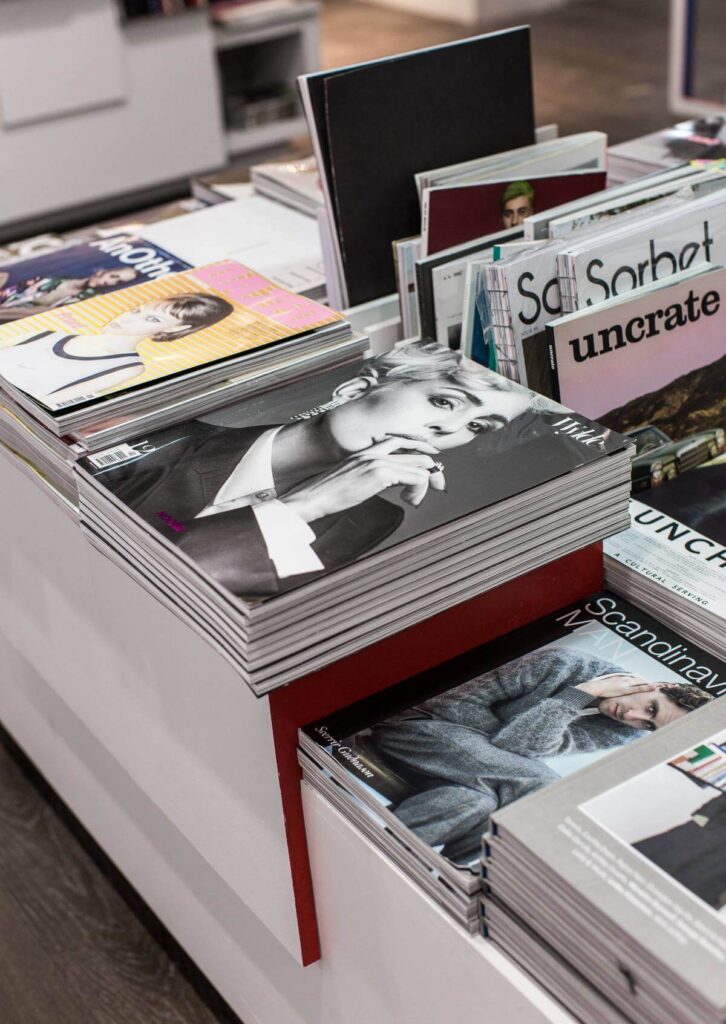 Best items to sell from your attic
115. Memorabilia
116. Postcards
117. Stamps
118. Coin collection
119. Antique furniture & home accessories – vases, etc.
120. Paintings & artwork
121. Costumes
122. Vinyl collection
123. Collectables & ornaments
124. Instruction manuals & packaging
125. Storage boxes
126. Pocket mirrors
127. Cigarette cases
128. Vintage posters
129. Cult music or movie paraphernalia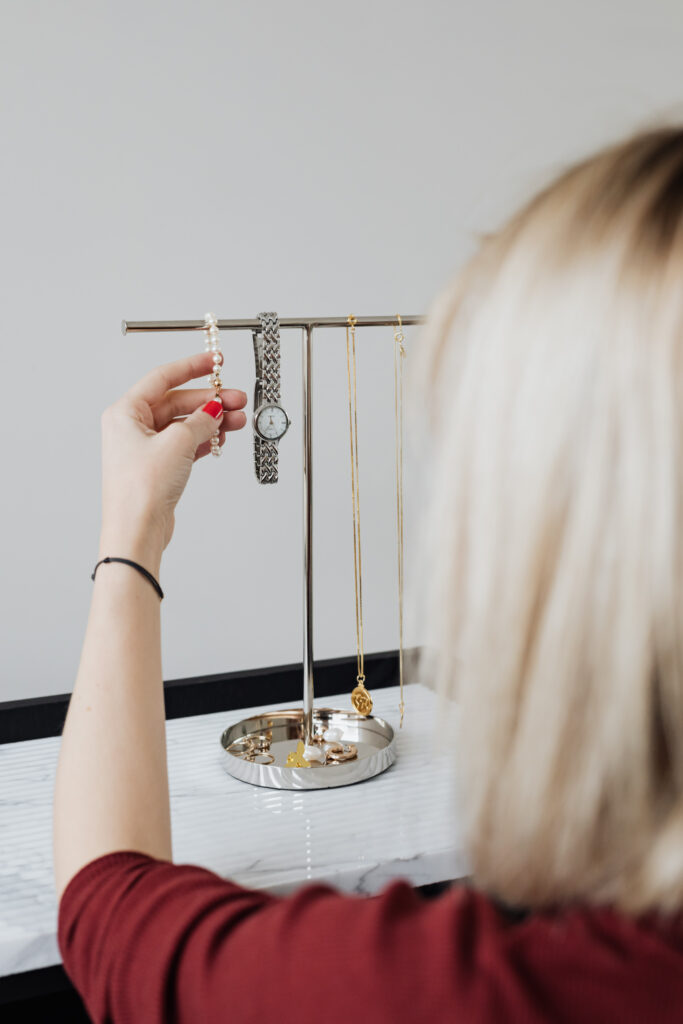 How to maximise sales on eBay
As you can imagine, some items will sell quickly but others will take a little longer.
Here are some things to consider:
Luxury items, designer brands, and vintage stuff will be more in demand than unbranded or every day brands, so prioritise listing high-value items first. These will attract more views and may help you get exposure for less valuable items too
Items that look appealing and give more detail will always sell faster! Ask a friend to look over your listings and give feedback – could you improve your photos or add a better description?
You will never get back what you paid for a used item so be realistic with pricing. Try searching for similar items in the 'sold' tab to get a rough idea of how to price your product to sell
Look at the condition of your item and be honest. Think, 'would I want to buy this?' – if not it might be better to recycle it, which you can still get something for!
What are you waiting for? It's time to get listing…
Pin for later…