Do you have leftover packaging lying around your home or stuck in your loft? Chances are, most of us will. Especially after Christmas.
If you're planning a decluttering session, don't be so quick to throw this into your recycling! It could be a savvy little way to make extra cash.
I know what you're probably thinking… 'why would anyone want my old packaging?!'
Well, actually, lots of people might be interested in purchasing used boxes and bits and bobs from you!
The two main reasons people would want to buy old packaging from you are:
They are missing a manual or something that they can't find for the original item anymore if the product has been discontinued
They're selling a product without packaging online and are looking to buy packaging so they can ask more money for it
I've sold all sorts, from perfume bottles to phone packaging and jewellery boxes. It all depends on the brand, condition, and general demand.
You may also like: 20 popular high street brands that reward you for recycling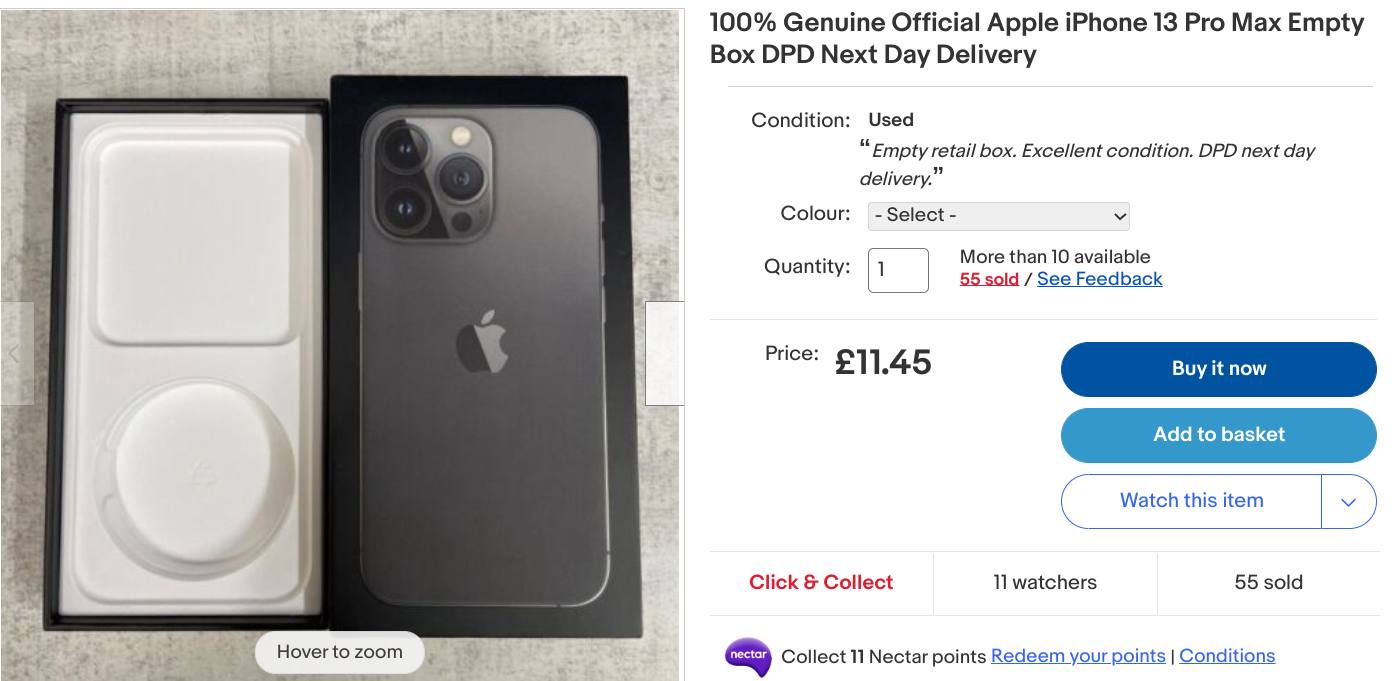 What packaging is worth selling?
Of course, not every piece of your recycling is going to be worth selling. Here are some that can earn you money when you sell them online:
Apple product packaging, specifically iPhone and laptop boxes
Perfume and aftershave bottles
Designer shopper bags, shoe boxes and hangers e.g. Chanel, Dior, etc.
Retro boxes and manuals for items like Singer sewing machines
Microsoft software
Gaming cables, accessories, boxing and instructions for devices like Nintendo & Playstation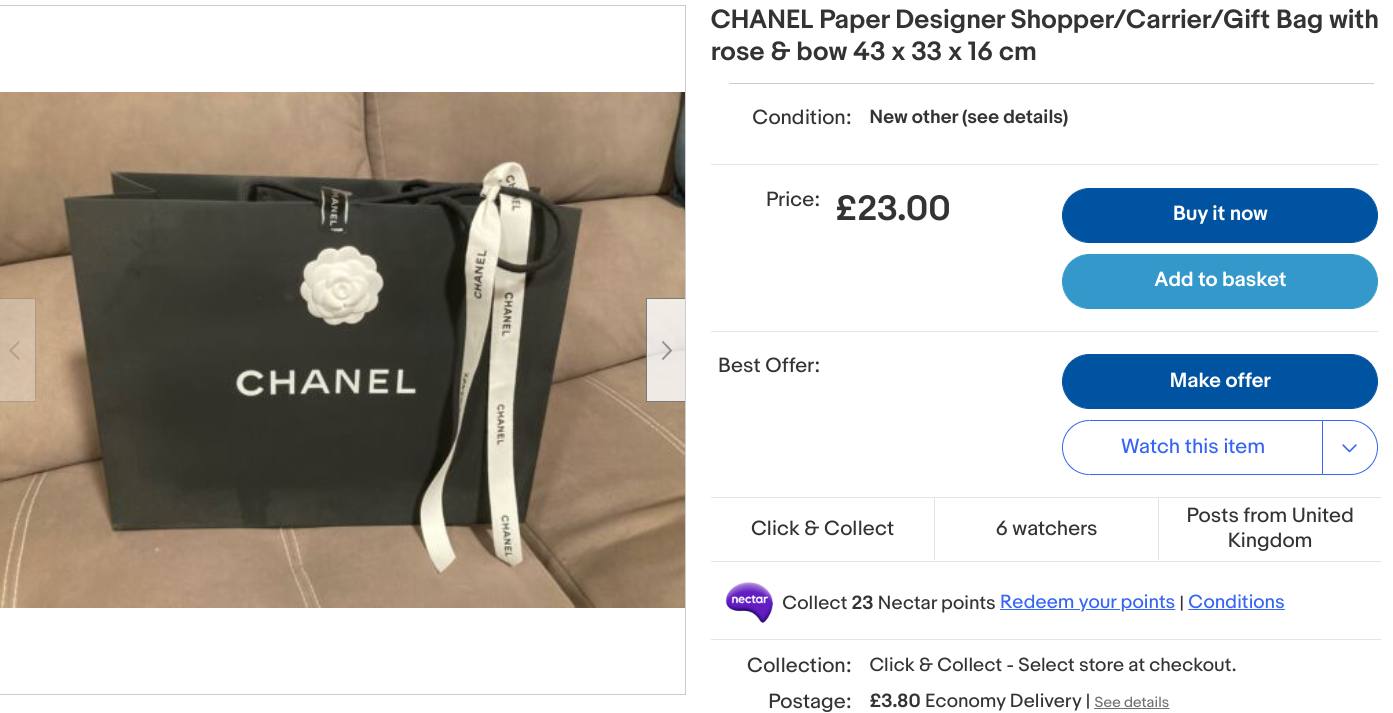 How much money can I make?
To be honest, it all depends on how much packaging you have lying around. An empty iPhone box, for example, could earn you £10+ depending on the model and condition.
That's pretty good if you ask me!
Where can I sell used product packaging?
Here are my favourite sites where you can flog unwanted brand packaging and accessories:
eBay
With over 135 million users, eBay is the obvious place to start when it comes to selling used items. It offers you the best chance of your item(s) being seen, but there are fees so make sure you factor these in and weigh up if it's worth selling on here.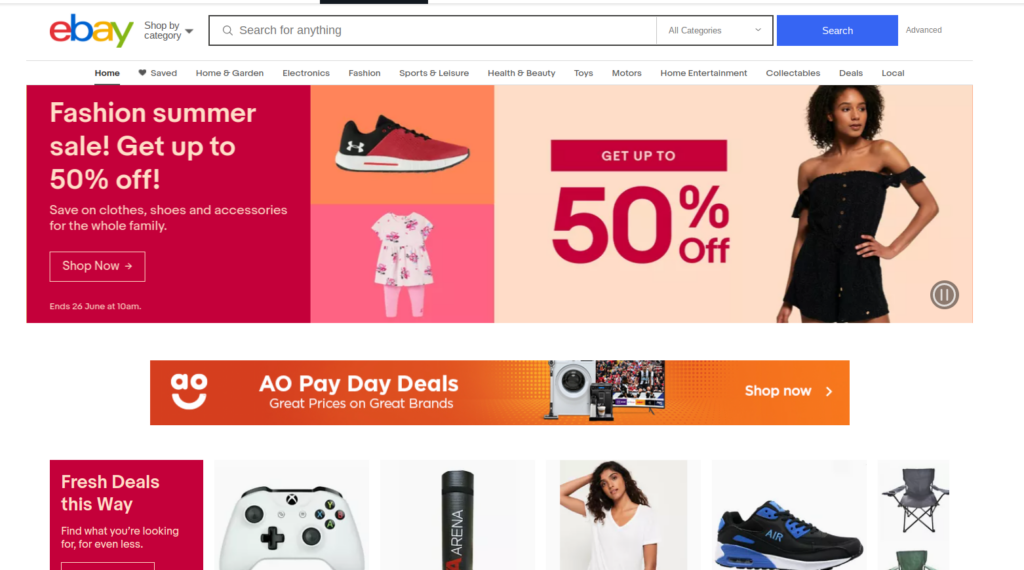 Best for: Most things but specifically selling tech-related products
Facebook Marketplace
Facebook Marketplace is one of my favourite places to sell things around my home that I want gone quickly. If you're not precious about the price or your items aren't in perfect condition, I would recommend flogging them on here.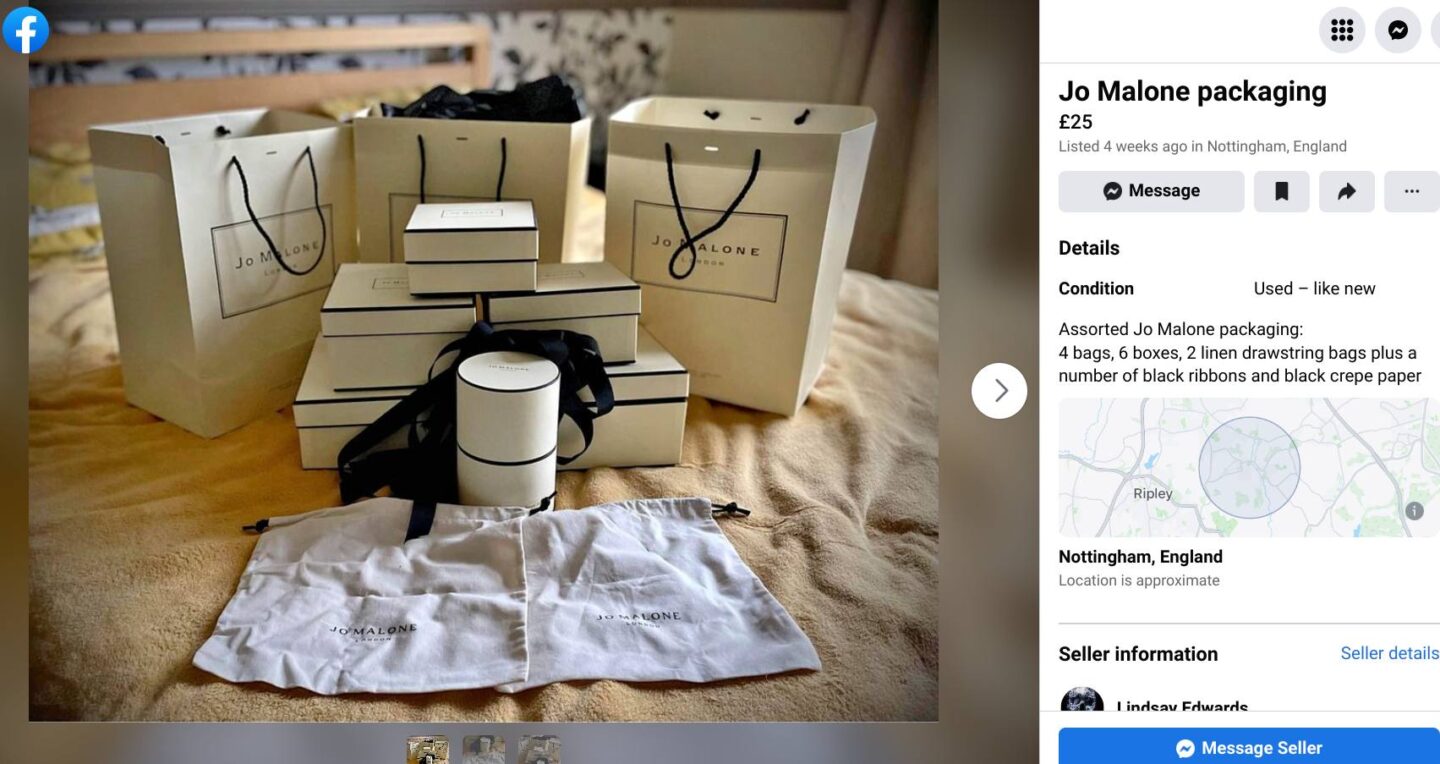 Best for: Larger items and/or job lots
You may also like: Best local selling sites for buying & selling
Vinted
Vinted is another one of my favourite sites for selling unwanted bits and bobs online. It's really had a surge in popularity over the last couple of years, and is a great alternative to eBay, as there are no fees.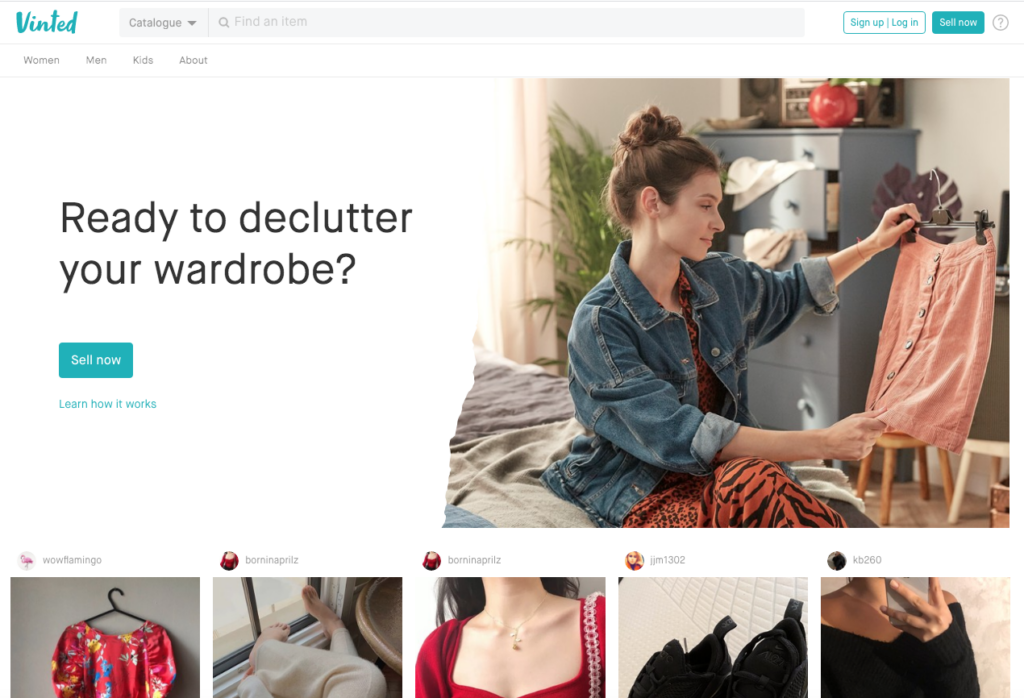 Best for: Clothes, beauty products and accessories
You may also like: 20+ clothing selling sites to sell clothes online for extra cash
Gumtree
Gumtree is another fab local selling site, where you can sell unwanted product packaging to people near you. Millions of users browse on here daily to find a diamond in the rough to rescue in their local area.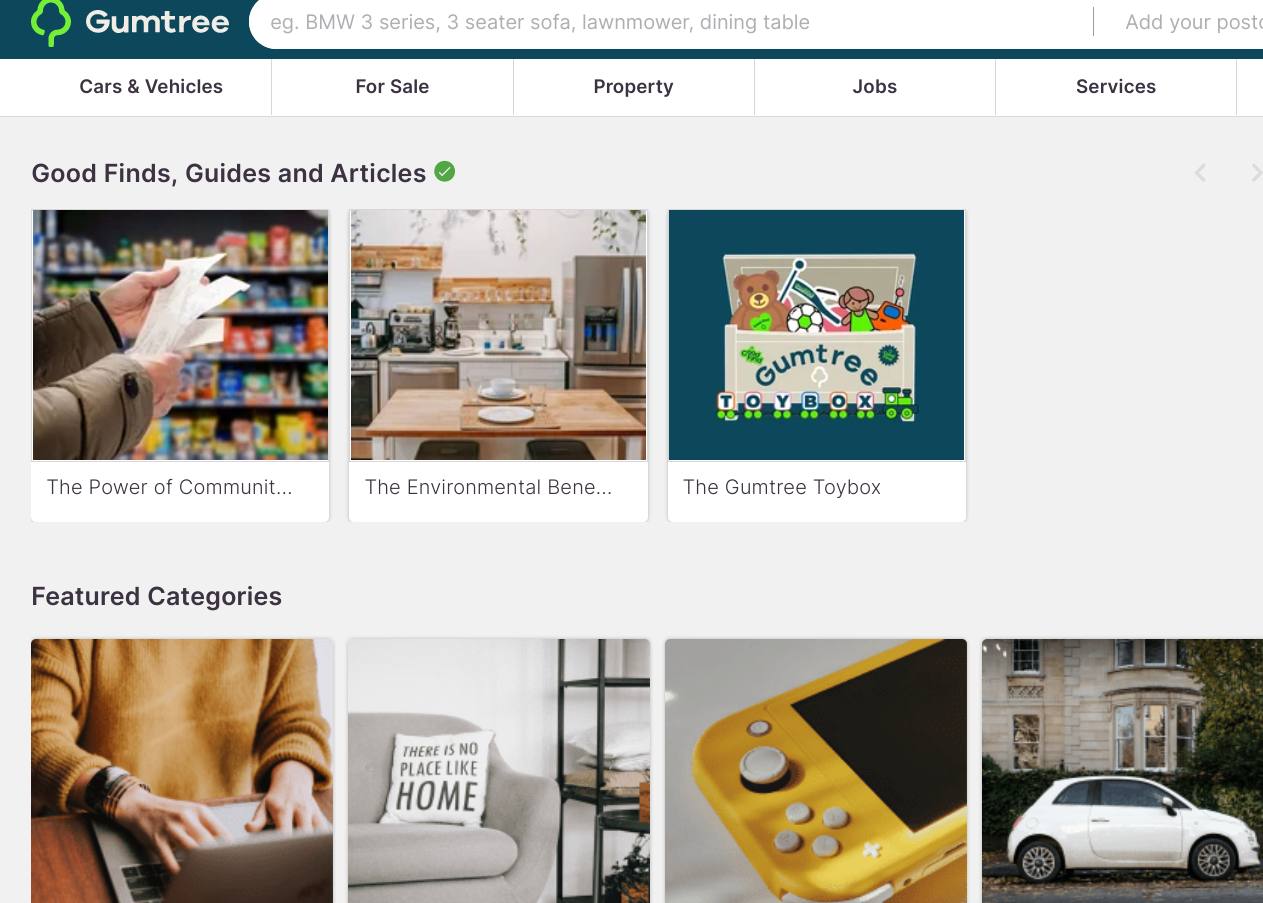 Best for: Retro and vintage items
Before you start listing your packaging, I would always recommend searching across various selling sites and checking out which one can bag you the best price.
Top tips for selling unwanted packaging
Have I convinced you to give selling your leftover brand packaging a go? Great! Here are my top tips to help you get started:
Make sure your items are in the best condition
I always try to give my products the once over before listing them to make sure they photograph well. This gives them the best chance of selling quickly and making room in my home.
Dust off your packaging and give it a quick wipe and spend a little extra time finding all the relevant parts such as any dust bags, tissue paper, manuals, etc.
If there is anything you can do to remove creases out of things like gift bags, always try to do so before photographing them.
Take amazing photos
There are hundreds, if not thousands of listings across each of these sites. Take a range of photos from all angles and a few really up close shots too to help your listing stand out.
Describe your packaging accurately
When selling any product online, it's best to describe your products accurately and to the best of your knowledge to avoid any conflicts or requests for refunds.
If you're selling a Macbook air box, for example, make sure you list the correct year and model.
The same goes for the condition of the packaging. Does it have any rips or flaws? I would always recommend including these and photographing them too so your buyer knows exactly what they're purchasing.
Price your packaging to sell
Do your research and check out what similar products have sold for and price your listing competitively. After all, you don't want these hanging around!
Let's be honest, packaging isn't going to make you a millionaire, but it will make you some extra cash. After all, these were technically free with your original product, so any profit is a bonus!
Bundle similar items & list as a job lot
If you're having a clear out and want to make some space, try listing together multiple items in a job lot listing.
You'll often make a bigger chunk of cash much quicker rather than listing each single item on its own, so it's a win, win!
Pin for later…