Looking for the best places to sell books online? You're in the right place! Selling books has always been one of my favourite ways to put some extra money back in my pocket.
It's a stress-free way of decluttering your space and making some cash in the process too!
This post is for you if:
You're a student looking to flog unwanted exam and course textbooks
You have a book obsession and you're looking to swap old favourites for new ones
You've inherited a book collection or have a lot of your own books and you're desperate to declutter
You are interested in reselling books to make a full-time living
You're simply curious about how much your books are worth
Let's begin!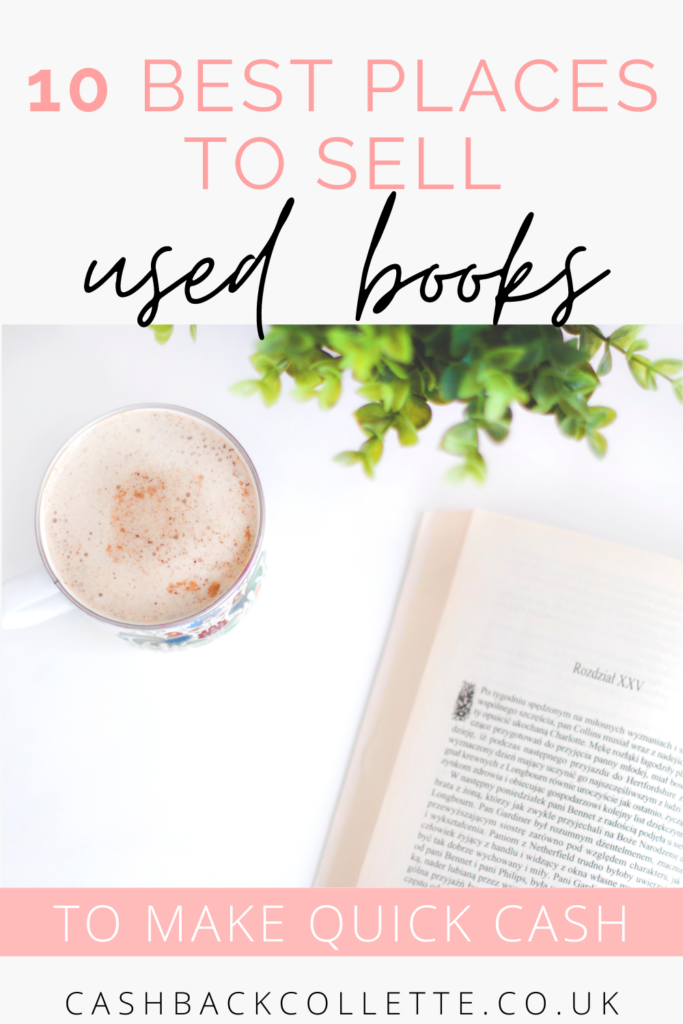 The best sites to sell books online
Here they are… My top places to sell books online. Each have their own benefits – it's up to you which one you choose!
Amazon actually started as an online book marketplace. So I felt like they deserved to be at the top of my list. It's super easy to use their site to flog unwanted books. They've set it up perfectly! Simply set up a 'Basic' plan and list up to 35 items per month.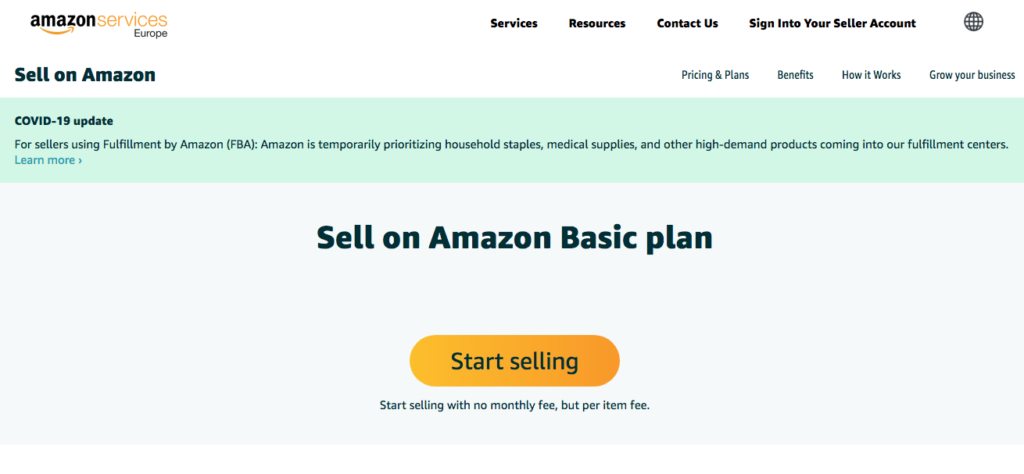 You only pay selling fees once you've sold something (75p+ 15% referral fee and 50p additional closing fees) and you're reaching the biggest online platform in the world! It's really easy to list, too. Simply search for your book and they autofill most of the information for you. You can also scan your book's barcode to get the information, saving you time and money!
eBay is another popular choice for selling books online. I actually prefer eBay if I'm being honest. I've been selling on there since I was like 16 and my loyalty lies with them. You get up to a whopping 1,000 free listings and pay 10% of your sale price in eBay fees. Plus 2.9% PayPal fees.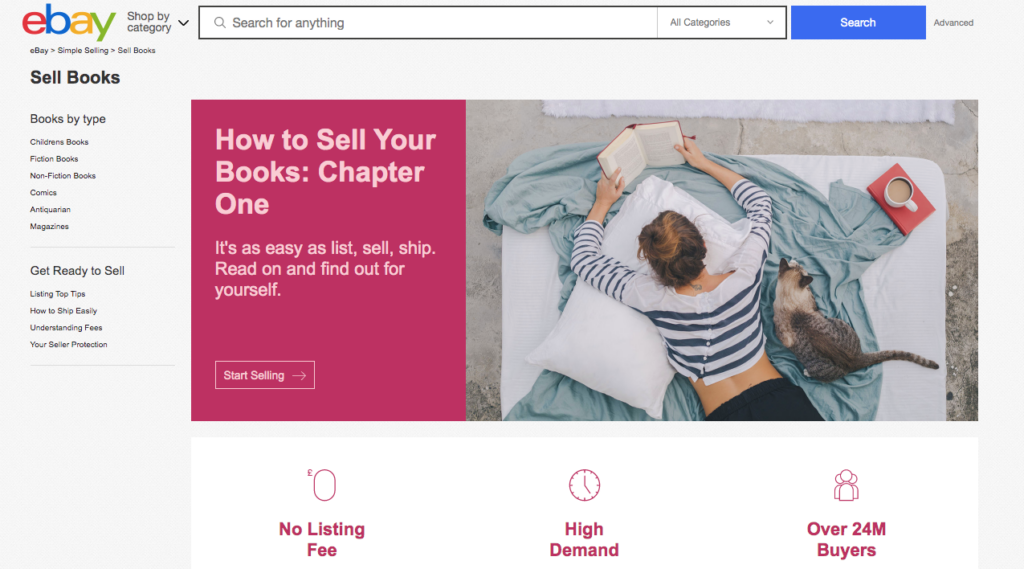 According to eBay, it has 24m users worldwide and a book sells every 3 seconds!
Similar to Amazon, you can scan the barcode to grab all the information or find your book online and select 'sell similar' to copy the details over to your own listing.
Facebook is a really good option if you want to sell unwanted textbooks. You can sell them on marketplace or look for groups specific to your course who may be interested.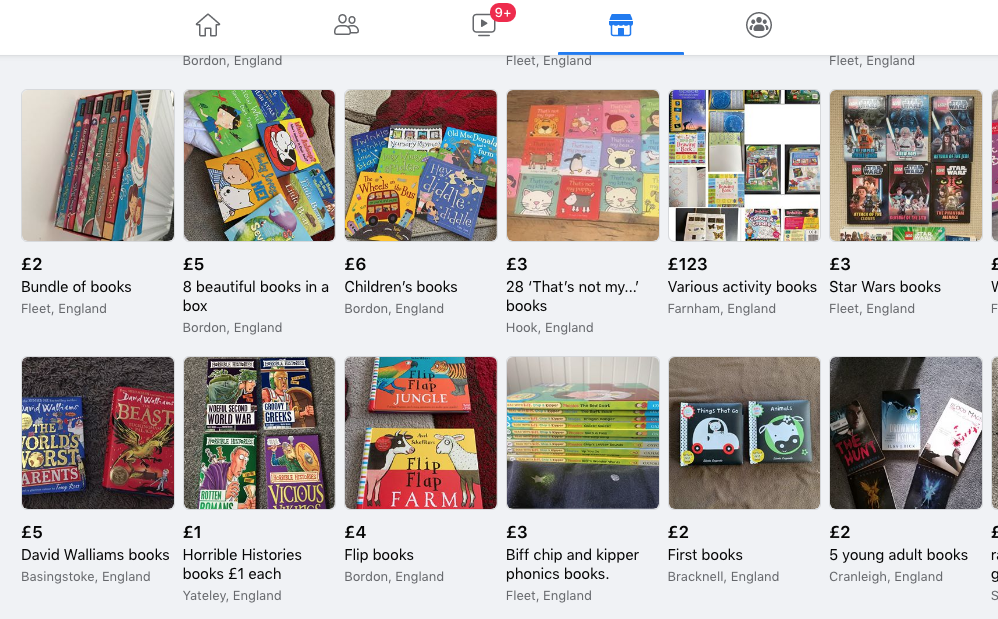 Similar to Facebook, sites like Gumtree and Preloved are also fab options, as the person collects from your house. Great if you have loads of heavy books you don't fancy posting!
Check out my guide to buying and selling on local selling sites for more info!
If you're not too keen on selling and posting your books yourself, then the rest of the options on the list will be right up your street. They do all the hard work for you. All you have to do is scan your books…
We Buy Books is one of my favourite sites to declutter a load of books at once. Sign up for a free account and type your barcode or ISBN number to see how much your book is worth instantly.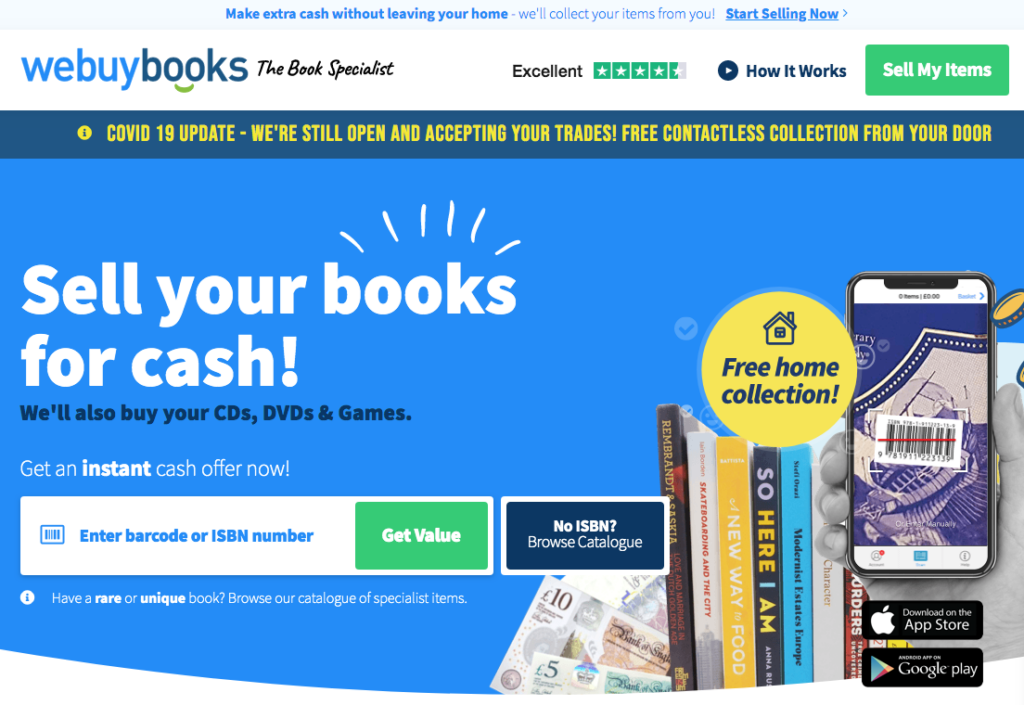 They collect your books for free or provide you with a free postage label and even offer next day payments!
Ziffit is another site I've used before to sell books online. It's very similar to We Buy Books, and you can also sell DVDs and games to them too.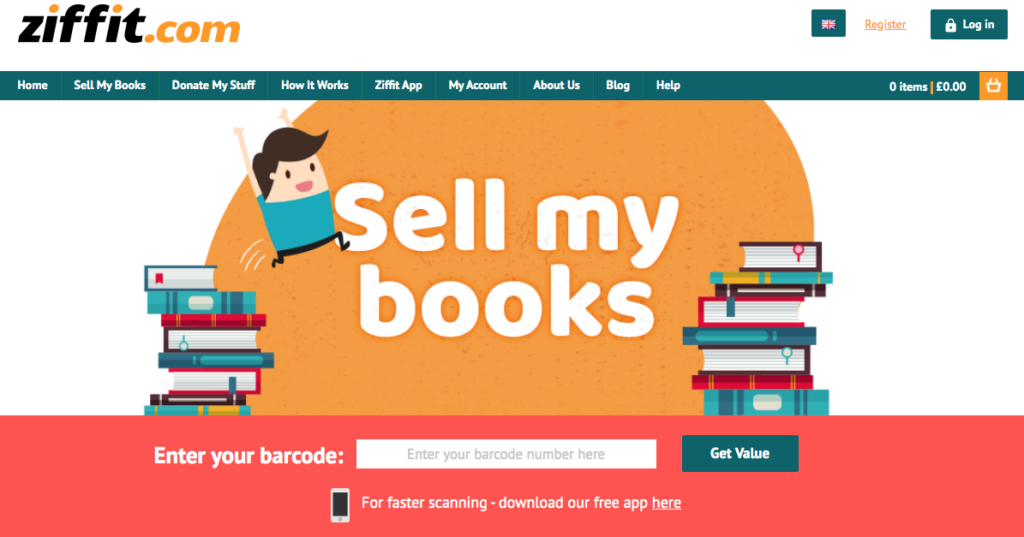 Again, it's so easy to use! You can also download their app to scan your books even faster. Get an instant quote and use their free courier or collection service to hand over your books.
Once they've checked your books, you can choose to be paid via PayPal, cheque, or donate your money.
Music Magpie is another great option for selling books. They mostly accept textbooks and children's books but it's always worth checking! Get £5 extra on your first trade using this link.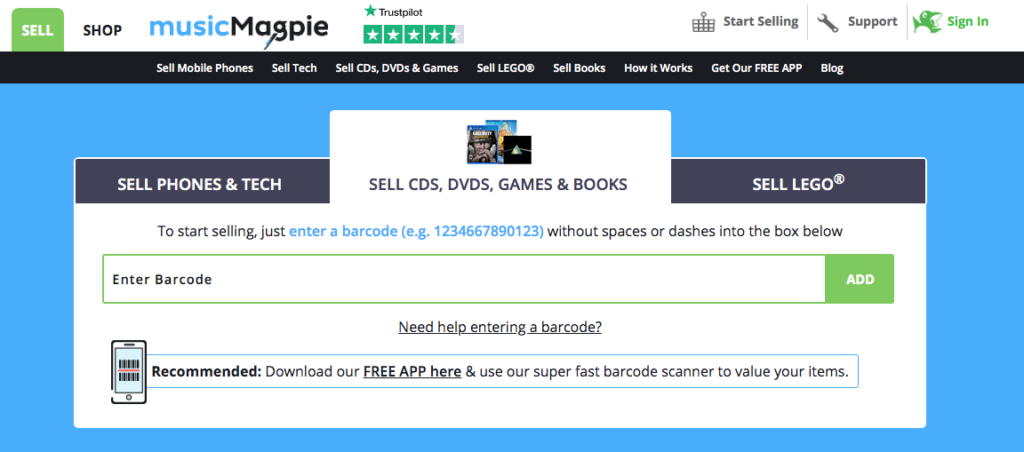 They also have a cool scanning app, offer free postage, and offer super fast same-day payments once they've received your order.
I actually use Music Magpie as a handy little tool to check the value of books and DVDs. Most of them are worth 20p – £1. If one is valued much higher, I know it's worth the time selling it on another platform like eBay.
Zapper also has an impressive reputation for offering good prices if you're looking to sell used books. Like other sites, there's an option to scan your books in on their app or type your barcode on a desktop to get a quick quote for your books.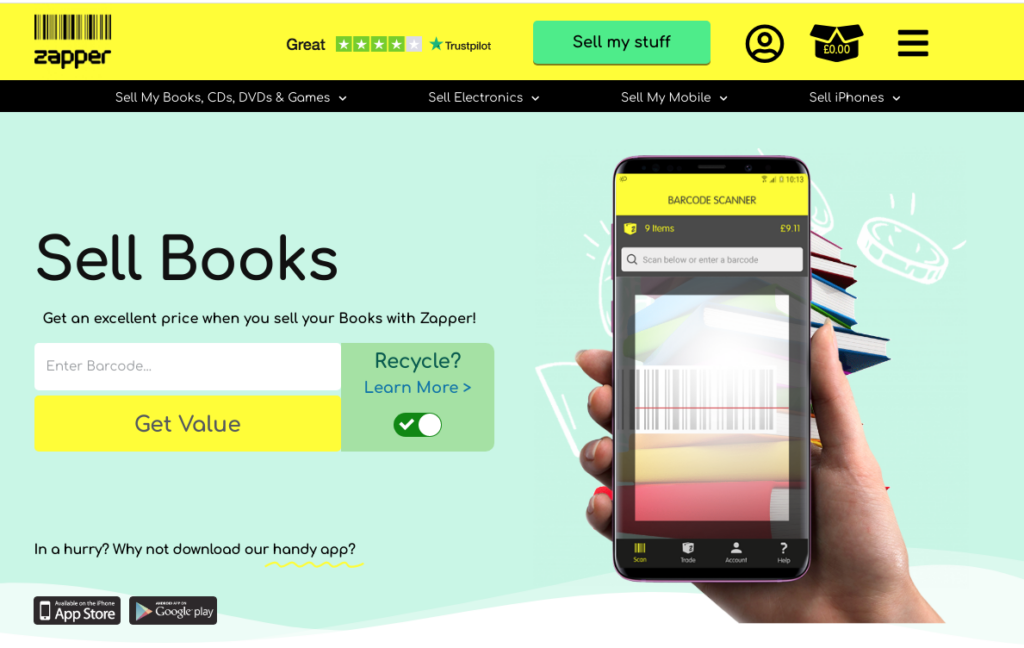 I've used them before and was very impressed with their turnaround time. It's free to drop your books off at your nearest Collect+ point. They also recycle your books if they're not worth any money. So you're decluttering either way!
I only found Momox this year but I think they're brill! They accept books that a few other sites wouldn't. This is why it's a good idea trying a few to get a quote and decide who will pay more.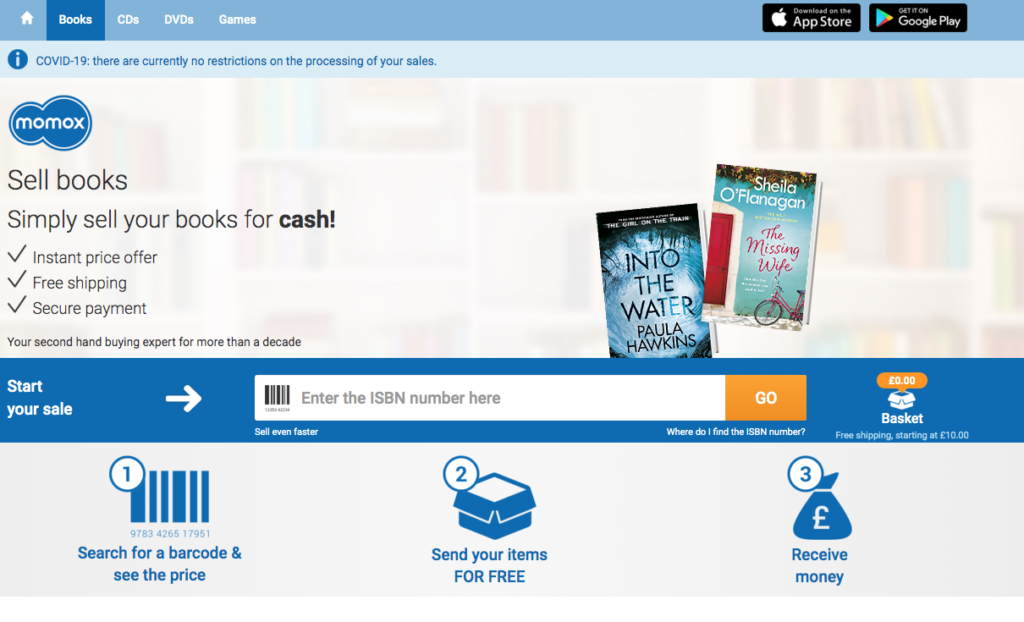 You also get a nice £5 bonus when you sign up to their newsletter! What I also like is you can see popular books on their website and can hit 'sell' straight away. if you have that one.
Last but not least, Simply Sell Books is my last suggestion for flogging used books online. I'll admit, the site looks a little less modern than the rest, but it's definitely legit!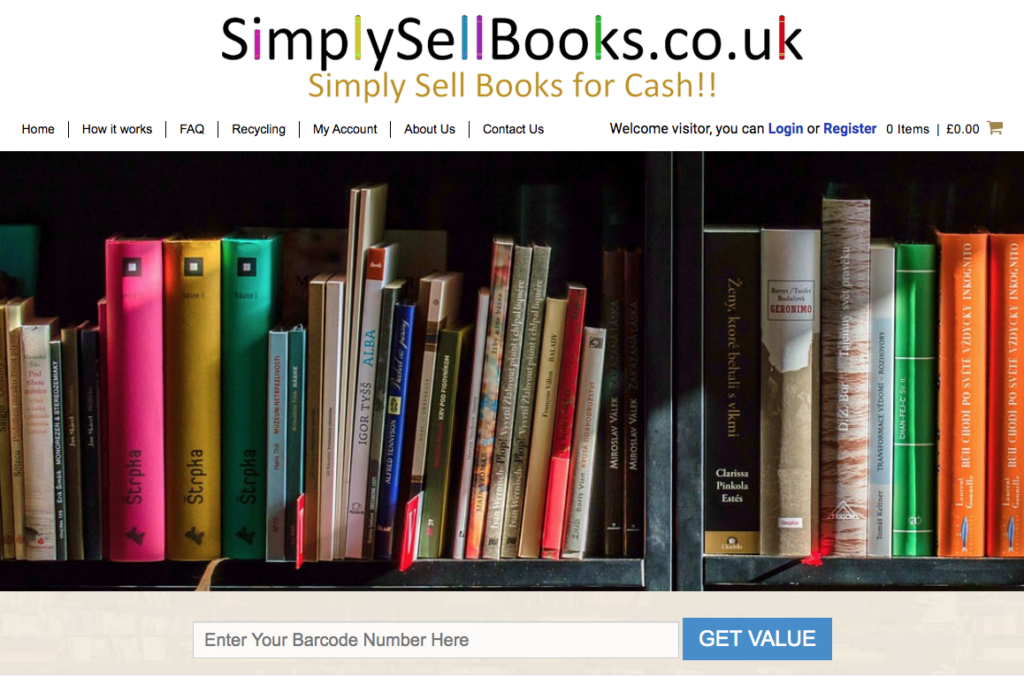 As they focus on just books, you may also get a better price than other sites, depending on what books you have to sell. You can sell as many books as you like and drop them off for free too. Just like the other sites!
Can I still really make money selling books online?
Before we begin, I've heard a lot of people say they don't bother selling books because they don't think it's worth their time. I'm not going to lie, the book market is more popular now than say 10 years ago. This might mean your books may be worth slightly less or take a little bit longer to sell.
HOWEVER…
There is still plenty of potential to sell your books online for extra cash. The marketplace is huge! Plus, more people are reading books now more than ever, especially during lockdown. Don't let the naysayers put you off!
Top tips to make more your books sell faster
Some books will naturally sell quicker than others. That's just the way it goes! There are a few things you can do to make your books sell quicker if you're selling them yourself. These include:
Making sure your books are in good, sellable condition
Wiping down your book covers and backs (get rid of any coffee marks!)
Being honest about the condition of your books in descriptions
Taking clear, detailed photos to stand out from the crowd
Doing competitive research and considering pricing your items slightly lower for a quick sale
Don't forget to include postage costs!
These should help you clear your bookshelf and rake in the cash in no time!
How to start reselling books for profit
Books are still a really profitable item to pick up at car boot sales and in charity shops. You can also pick them up in job lots at local auction houses and house clearances. It's all about doing your research and finding books to make a profit.
Here are some of my tips for reselling books:
Double-check books are in good condition before purchasing, you don't want a library stamp or kids writing all over an otherwise profitable book!
Make sure you triple-check the weight and postage costs and add these to your profit margins
Bundle items, this works well for popular book series like Harry Potter and A Series of Unfortunate Events
Start by selling your own book collection to see if you like it first before committing to a job lot of books!
Ask friends and family – don't be shy! Most people will be thankful for the space
Look out for people selling bundles on local selling sites like Facebook
You could even take it a step further and make a business out of it. While it might seem unrealistic at first, you could consider looking into an investment manager to help you get things going if it proves to be quite profitable for you initially.
Some business ideas can become even greater once you invest in them, and if you find yourself making a decent profit from reselling books – consider it as something you could do better!
What books are worth a lot of money?
Obviously, any classic, first edition books will be worth more money than mass-produced paperbacks. Textbooks are also worth a pretty penny if you have a popular version.
Here are some books that could make you a fortune:
The Hobbit First Edition

Harry Potter and the Philosopher's Stone First Edition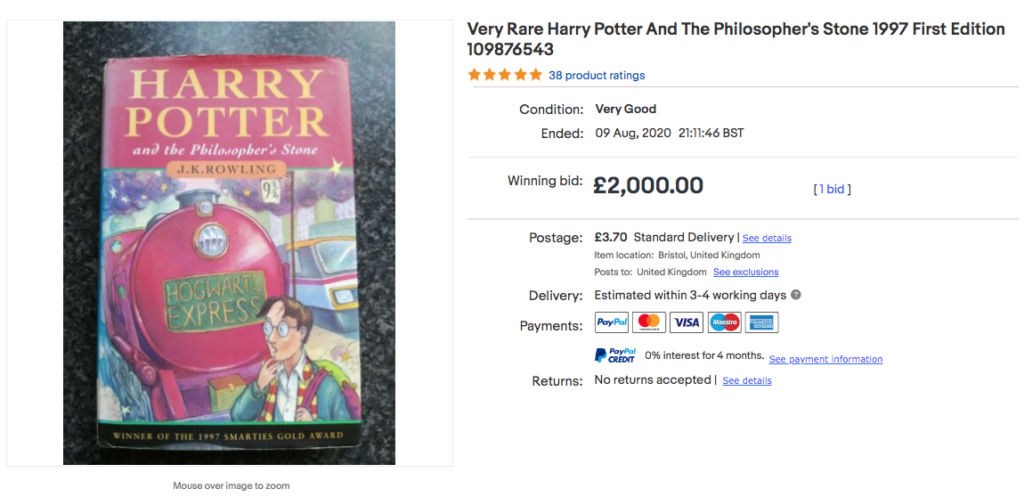 Winnie-the-Pooh First Edition Books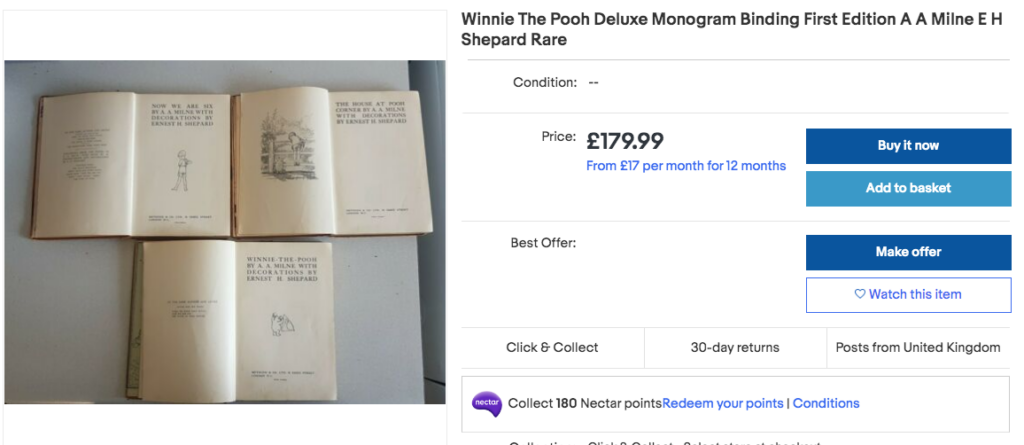 The Cat in the Hat First Edition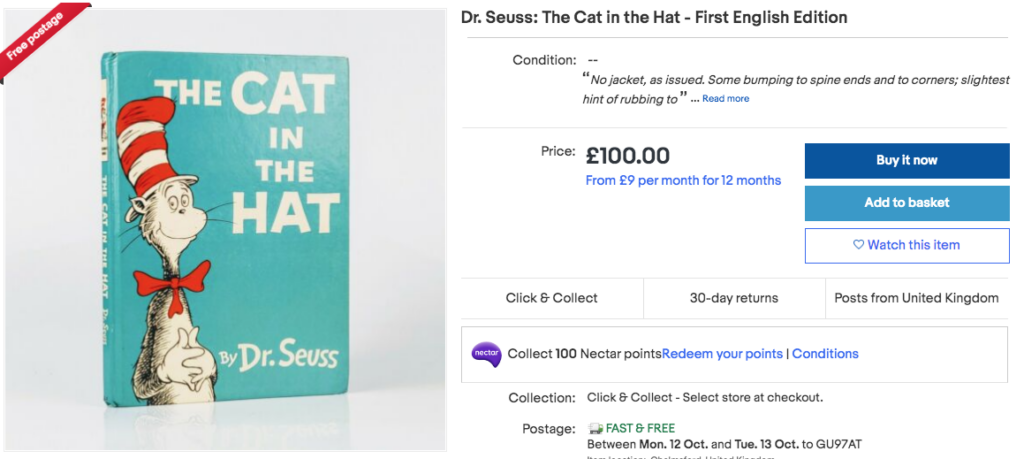 Trainspotting First Edition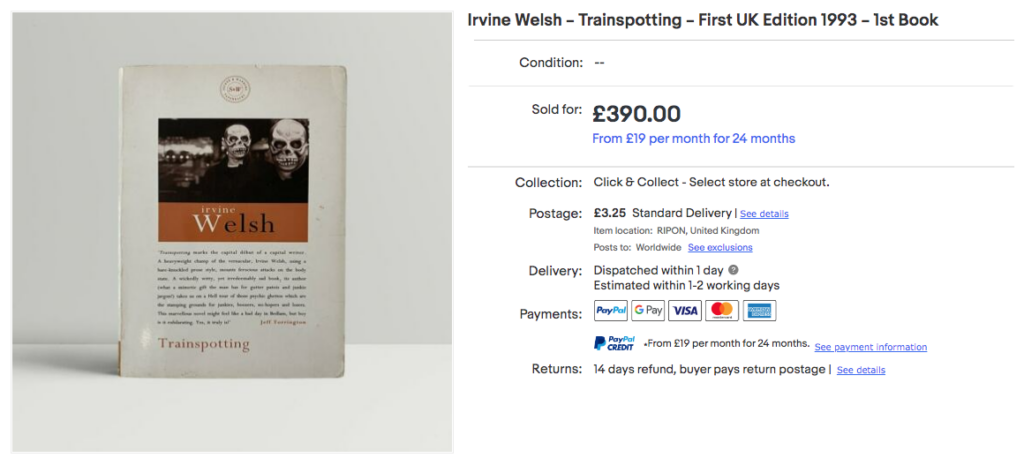 Bridget Jones's Diary First Edition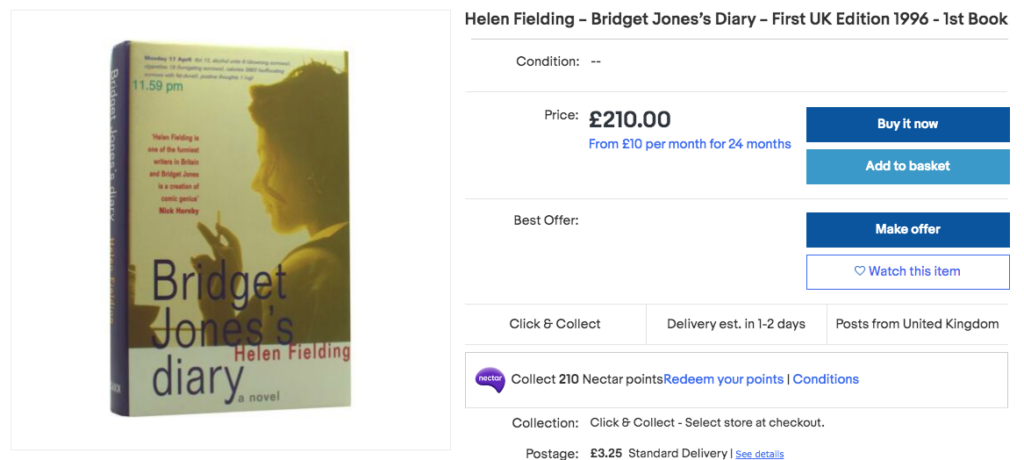 The Great Gatsby First Edition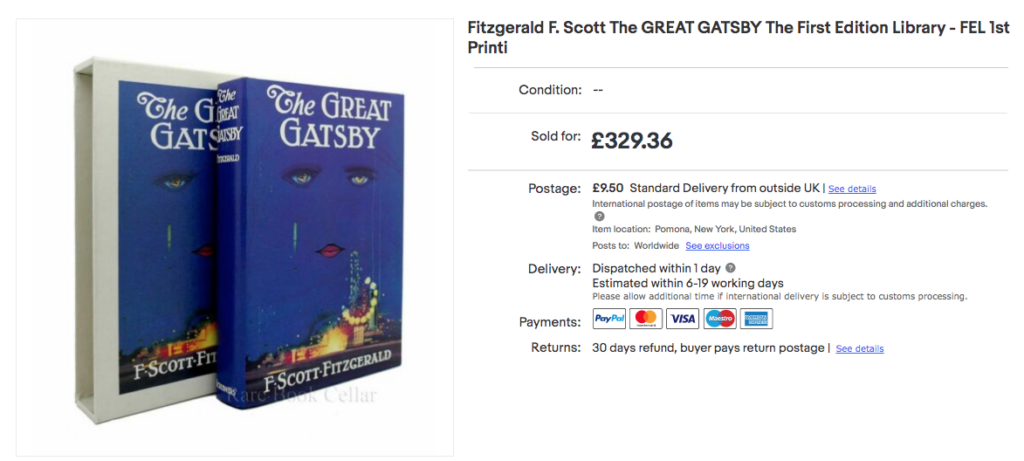 Lord of the Flies First Edition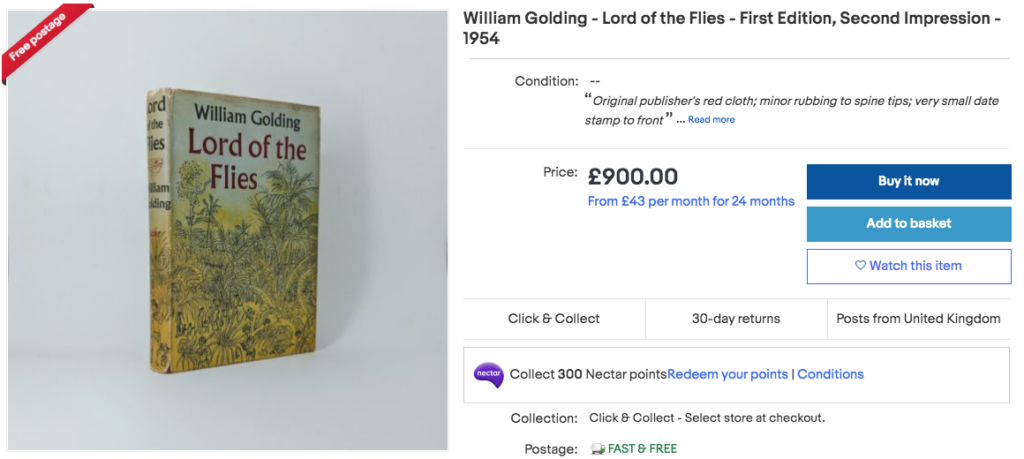 I hope I've inspired you to dust off those books and get selling! Good luck…
Pin for later…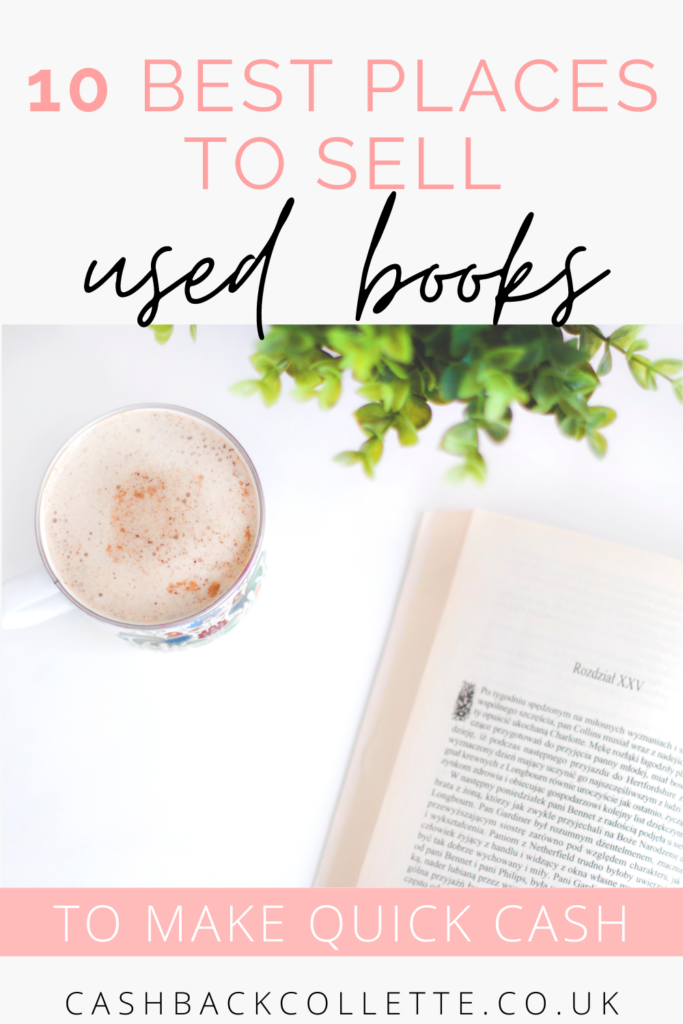 This is a collaborative post and contains sponsored links