Are you looking to declutter and flog unloved items without the hassle of shipping? Or do you fancy bagging yourself a bargain without paying extortionate posting costs? Local selling sites are the perfect place for both!
I know what you're thinking, though.
How do you get around the awkward process of meeting buyers or sellers in person and exchanging cash?  For some reason, we all get a bit shy when it comes to the process of meeting strangers face to face on a doorstep, myself included.
I'm not going to lie, I'm quite the introvert but I've discovered some helpful tips along the way to help make buying and selling online a breeze!
Let's get started…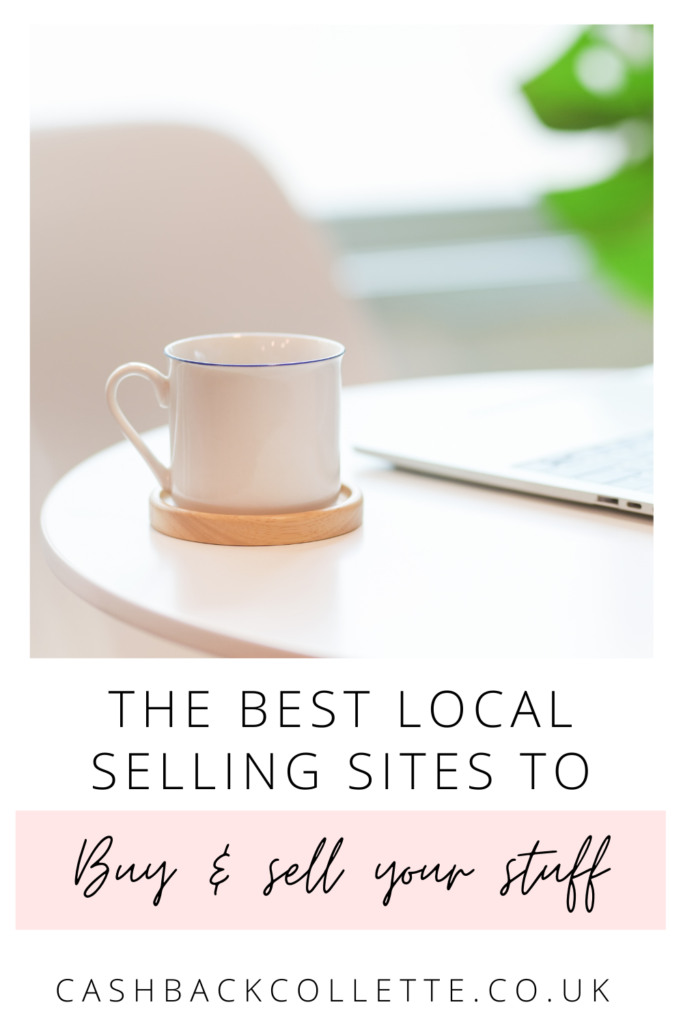 What can I buy & sell on local selling sites?
You can pretty much buy or sell anything on local selling sites. And I mean anything!
Here's a quick list of common items people buy and sell online:
Clothes & accessories
Furniture & home accessories
Computers, tech and phones
Books, CDs, games & DVDs
Cars & motorbikes
Kitchen accessories
Crockery & dining sets
White goods
Kids & baby stuff
Plus loads more!
Chances are, if you're selling it, someone will buy it.
Benefits of buying & selling on local online marketplaces
There are loads of benefits for buying and selling locally, including:
No postage costs to either the buyer or the seller
Free to list items on these selling sites
Instant cash in hand payments
Less risk of scams, as you're dealing with each other face to face
Great for decluttering lots of stuff in one go!
What are the best local selling sites?
There are a few local selling sites that are my favourite and that I use regularly.
The best local selling sites I recommend are:
Facebook marketplace is my favourite option for flogging stuff locally. It's so easy to list items! I also enjoy searching for secondhand furniture gems on there, too. You have to be quick if you're a buyer, though. Items get snapped up fast!
Gumtree is another great option for buying and selling locally. It's definitely become more and more popular over the years. They also have a freebie section, which is always worth a look!
If you're just wanting to get rid, this is a good option, as it will save you a trip to the tip or charity shop!
Preloved has also become one of my favourite options for buying and selling. I've had a lot of luck bagging bargains on this site and also selling bigger items like sofas and wardrobes etc.
Plus, it's the perfect platform for posting wanted ads too if you're looking for specific items.
I've also seen a lot of pet adoption posts on here too if you're looking for a lovely new pet!
Did you know eBay actually has a local collection option? It's not as popular as items that can be shipped, plus you still get charged fees if your item sells. That being said, it's definitely still an option for lots of people looking to buy and sell stuff locally!
It's also a fab way to 'snipe' items and get them way cheaper to either sell on or keep for yourself.
Shpock was originally nicknamed 'the boot sale app' as it resembles a car boot sale, but a digital version, of course.
I find this app great for sourcing bundles and job lots, such as clothes and beauty items. It's very popular among parents and is great for buying and selling cheap baby and kids stuff, too!
Is it safe to buy & sell stuff on local selling sites?
It is generally safe to buy and sell stuff online but there are things you can do to stay extra safe.
How to buy & sell safely on online marketplaces
Agree on a mutual meeting place, if you're uncomfortable meeting at your home address
Never give out personal information like bank account details
Always pay (or only accept payments) in cash, to prevent PayPal or bank dispute scams
Make sure you read and adhere to T&Cs to avoid any hassle or comeback from other buyers/sellers (these differ on each site)
Contact the site's customer service if you're unsure about anything or report dodgy buyer/sellers if something isn't right
Take someone with you – or have someone in the house when you arrange a collection
Top tips for buying stuff on local selling sites
Seen an item on a local selling site that you would like to buy? Here are some helpful tips on how to bag it!
Research similar items online
Before you take the plunge, have a look for similar items online. It's definitely worth searching across different marketplaces for a cheaper alternative!
If you've seen an item that's cheaper but in better condition, or ticks more of your boxes, go for that one.
FYI – I wouldn't recommend showing other sellers a cheaper ad you've found in the hope they will lower their price. This only annoys them!
Be quick when you see something you like
Items in high demand tend to sell a rapid pace on local selling sites! So don't hang around too long if you see something you want to buy. Send a message to the buyer ASAP and start a conversation to build rapport and bag your item before someone else does!
Write down questions to ask
If you're after a specific item e.g. an armchair, it's a good idea to prepare questions for the seller before you make an offer. Think about questions like:
Is it antique?
Do they know what year it was made?
How many owners has it had?
Is it fire safe?
What material is it made from?
Plus anything else you would like to ask to help you make your decision whether to buy or not.
Avoid vague adverts with bad pictures
This one sounds harsh, as it might be innocent on the seller's behalf. Maybe they were in a rush? However, I've found in the past that lazy listings often lead to bad things.
I always think, what are those blurry pics hiding? What isn't their vague description telling me about the condition?
Chances are you'll waste more time clawing answers out of the seller and waiting around for better photos, which may never come. Either that OR the item won't be up to scratch if you go ahead and purchase.
Check the seller rating where possible
Lots of local selling sites now have buyer and seller ratings. I definitely think it's worth checking these before you contact the seller. How long have they been selling on the platform? Have they received good feedback?
One or two bad transactions might be excusable but if they're consistently getting bad responses, it's probably best to avoid dealing with them.
Be polite & work with the seller
Some buyers I've dealt with on these sites have been quite rude and demanding. A tip? This gets you nowhere! You might not be able to collect an item at a certain time or afford the price but that isn't the seller's problem, unfortunately.
Remember, sellers have lives too and at the end of the day, they have something YOU want. I always find it works in your favour to be polite and as flexible as possible.
Figure out negotiations in advance
There's nothing more awkward than trying to barter once you're at someone's house looking at an item. I've always found it easier to do this in advance online or over the phone. Unless the item is completely different or has more wear, you'll be able to see the condition on the listing photos.
Once you've had a good look online, ask if there's room for negotiation, and then go in with your price prior to collection.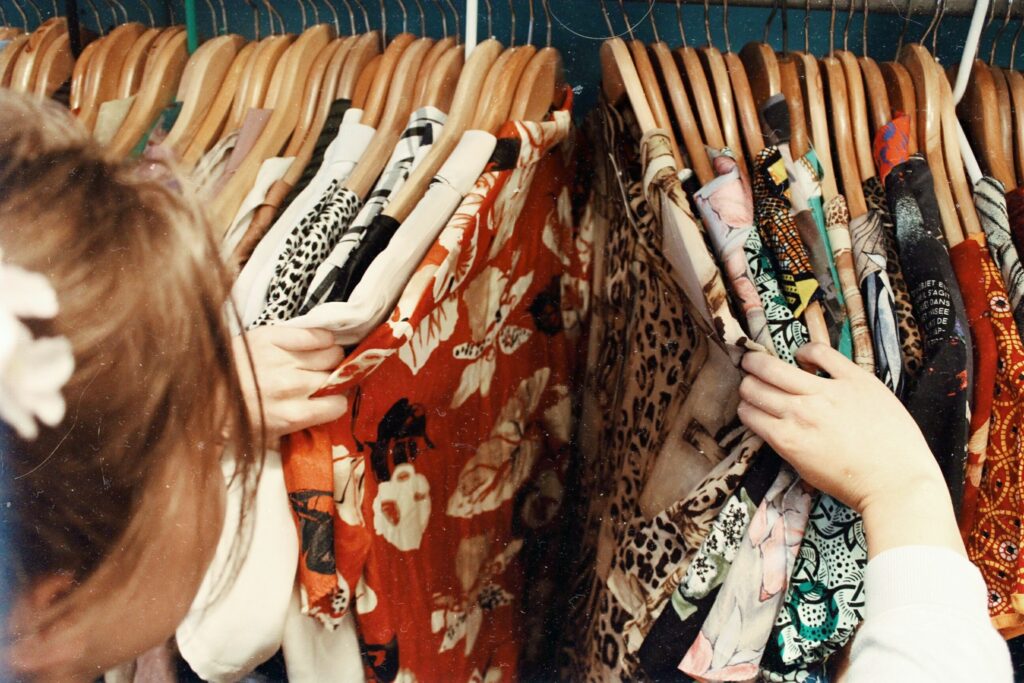 Top tips for selling on local selling sites
The best thing about selling locally? Cash in hand! This is SO much better than waiting for a buyer to pay or hanging around for a sale on other selling sites.
Here are some helpful tips to help you flog your stuff for cash online…
Be honest with your description
Whatever you're selling, don't mislead your buyer! Make sure you're completely transparent about the condition and take clear photos showing any wear and tear.
I can't imagine how awkward it would be if someone returned an item back to your house!
Give as much detail as possible
To avoid the hassle of answering a million questions, try to include as much information as you can in your listings. If you're selling a pair of trainers, for example, this could be things like:
Brand (plus if it's special edition etc. mention that too!)
Size
Material
Condition / wear
And any other details you think are relevant to help your item sell fast for the best price!
Take the best photos
As I mentioned earlier, you will attract way more attention from potential buyers if your photos are bright and clear. Take photos in the room of your house with the best light and don't forget to include close-ups of things like labels and other specifics.
To give your item the best chance of selling, take advantage of the image allowance and show your item from as many angles as possible.
Answer questions quickly & politely
Buyers expect quick responses on the platform and if you don't respond for hours, they'll probably move on fast. Download local selling apps so you pick up any messages on your phone instantly and can reply ASAP.
Also, like buyers, I've come across rude sellers and it puts me off dealing with them. Big time!
Regardless of how many times someone asks you 'is this available' on Facebook, be kind and patient. That one person you're rude to could be a genuine buyer…
Have a best price in mind (but be realistic)
Selling personal items can be, well… a personal thing and quite often we overprice our items. Sometimes, we do it to subconsciously sabotage a sale, if we secretly want to keep the item. I've definitely done this in the past!
Other times, we get emotional and feel guilty about parting with gifts or family heirlooms. Or we just think about how much we paid and think it's still worth the same, even though it's now a used item.
Whatever your reason, it's best to research similar items online and have a best price in mind based on what other items have sold for. If you'd like, price it slightly higher to allow for haggling.
Just think how nice it will feel to free up some space and have cash in your pocket!
Offer local delivery
This might be a no no for a lot of people, in the past it was for me! After all, one of the biggest perks of local selling sites is that the buyer collects, right?
However, if you have a car and you don't mind driving a few miles to drop off an item, you could open up your chances of selling your items a lot quicker.
Just saying!
Don't let time wasters put you off local selling sites
I hate to say it but local selling sites do tend to attract some time wasters. That being said, I have always sold my items eventually to good, honest people.
Remember, for every time waster, there is a genuine buyer waiting to snap up whatever you're buying. Please don't let the odd person who messes you around or doesn't show up put you off selling!
How to make buying & selling on local selling sites less awkward
Finally, the process of buying and selling can be pretty awkward, so here are some ways to avoid that for both buyers and sellers:
Only deal in cash – Faffing around with PayPal or Bank details and waiting for the transaction to go through just prolongs the process
Agree a price and stick to it – let's be honest, us Brits don't like to haggle anyway, especially not face to face!
Meet somewhere you both feel comfortable – sometimes meeting somewhere in public can be less imposing than going to someone's house
Ask someone else to help – if I'm feeling anxious about a sale or nervous going to pick something up, my lovely fiancé George always steps up!
Make any inspections short & sweet – sellers, it's good to let your buyer look over the item, but buyers, don't take the mick…
Pin for later…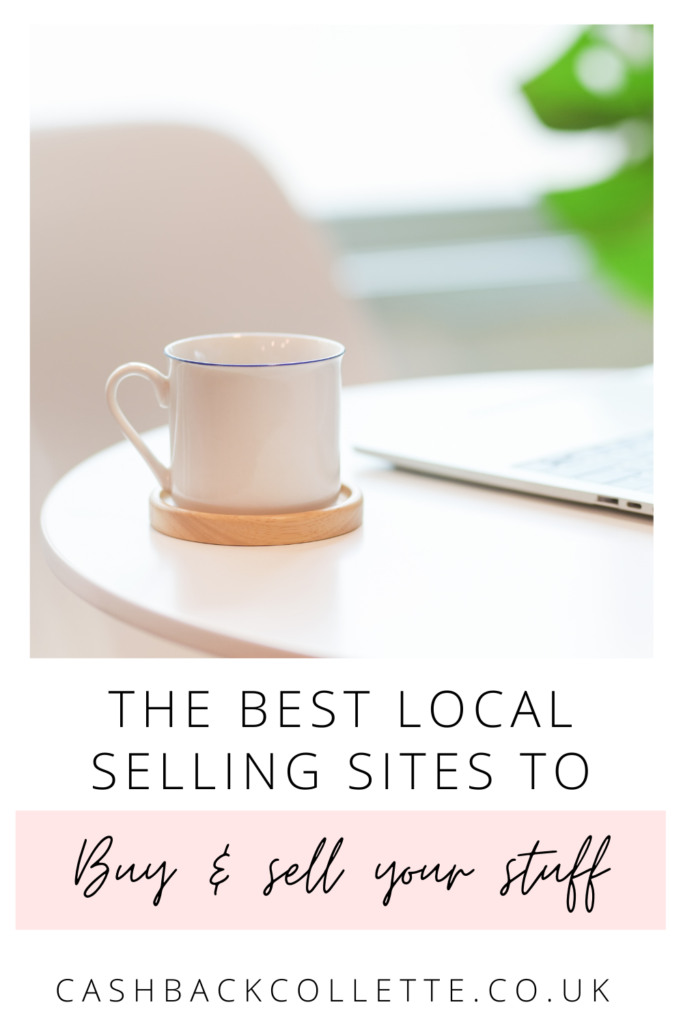 This post contains affiliate links, where I earn a small commission if you decide to sign up to one of the products or services I have recommended, at no extra cost to yourself.