Have you stumbled across an old pair of glasses lately? Most households are likely to have used frames they don't wear anymore. Perhaps you've bought a new pair and forgotten everything about the old ones? Until the day you find them at the back of the drawer.
One of the most common cases is to discover old glasses at the bottom of cardboard boxes, the kind we all keep in the garage or up in the loft. By the time you find them, you're not quite sure who they belonged to and how long you've had them!
Yet, there could still be plenty of life in your used frames. Here are some tips for figuring out what to do with old glasses…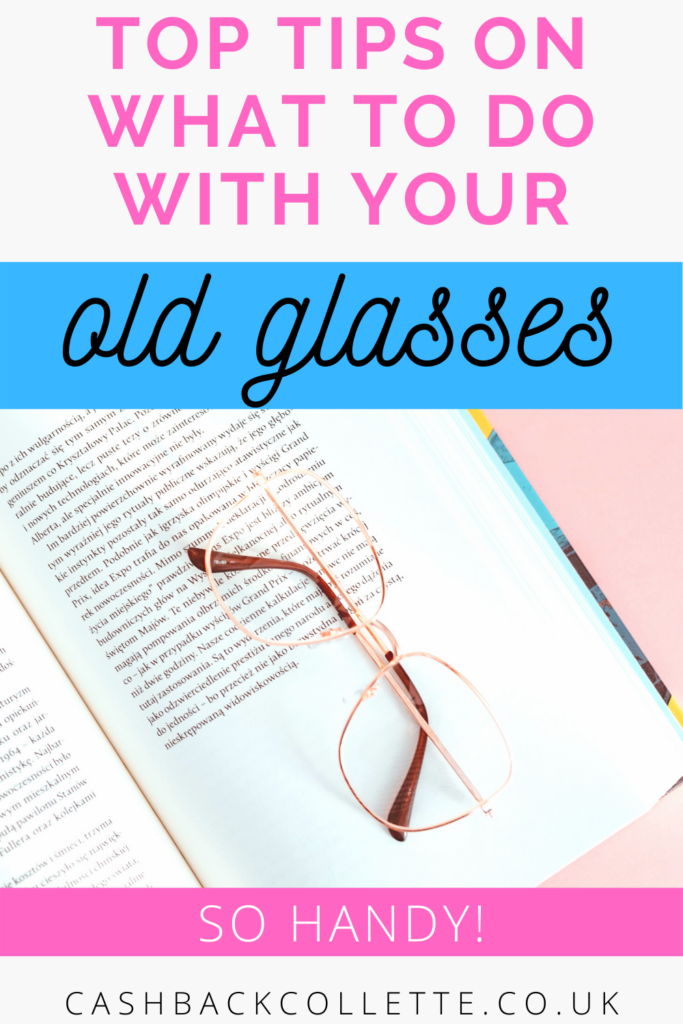 Give your used glasses a new lease of life
As you know, there are two main components to your old glasses: the frame and the lenses. If the frame is still in good condition and feels comfortable to wear, why not update the lenses to suit your eyesight? You could use them as an emergency second pair – so handy!
Unfortunately, sometimes, the frame can get damaged beyond repair when stored for too long at the bottom of a box. Yet, even damaged glasses can inspire your next fashion trend!
Whether they remind you of the iconic round John Lennon's glasses or the trendy Avaiteur's frames from the 1980s, those old glasses could be the beginning of a new style for you!
You can find dedicated retailers, such as Eyeglasses.com, that sell similar shapes to help you embrace your love for vintage-inspired frames. 
Target the fashionista market
There's no point in keeping glasses if you don't need to wear any. However, before you throw them away – did you know that you could make money by selling fashionable frames?
While eBay is a popular platform, it isn't always the best site to sell vintage stuff. Alternative selling sites like Vinted.co.uk and Depop are fab alternatives to sell old accessories you don't want anymore, including your glasses! 
Recycle used glasses
Vintage or used spectacles can also be recycled or restored. Most opticians accept donations of old glasses, which they recycle or upcycle whenever possible.
If you bring your glasses directly to an optician, you might receive a voucher for a future purchase! You can also find charities that collect eyewear donations, either for vulnerable members or to pass on to recycling services.
If you do not need glasses, it's a nice thing to do as it can help others. Marie Curie, for instance, accepts unwanted glasses in their shops.
Get crafty
If you enjoy a creative project, you can turn old frames into beautiful items. Craft projects can help you transform glasses into Christmas tree ornaments or decorative statement pieces. Hand-painted lenses can become brooches or elegant pendants if you're skillful with a paintbrush. 
It isn't for everyone and can be daunting if you're not a craft enthusiast. I'll be the first to admit I'm useless when it comes to this stuff! However, if you're willing to give it a go, with a little practice, you could make money selling your old glasses on craft marketplace sites like Etsy!
Most people have at least an old pair of glasses, either corrective eyewear or sunglasses, in their homes. It's easy to forget about them when they're hidden inside a drawer or at the bottom of a box, away from your day-to-day routine.
Rather than letting them turn into clutter, give your old glasses a new purpose! 
This is a collaborative post
Pin for later…