Would you like to get your hands on some lovely free Amazon gift cards to save money on Amazon? If you answered, YES PLEASE! Then great news – you absolutely can. There are actually LOADS of ways to score free Amazon vouchers. It's really easy to claim them too!
Good luck! Now we've got that out of the way, here are all the ways you can earn free Amazon gift cards fast…
P.S. Some are suitable for the US (and other countries) and others are for the UK only.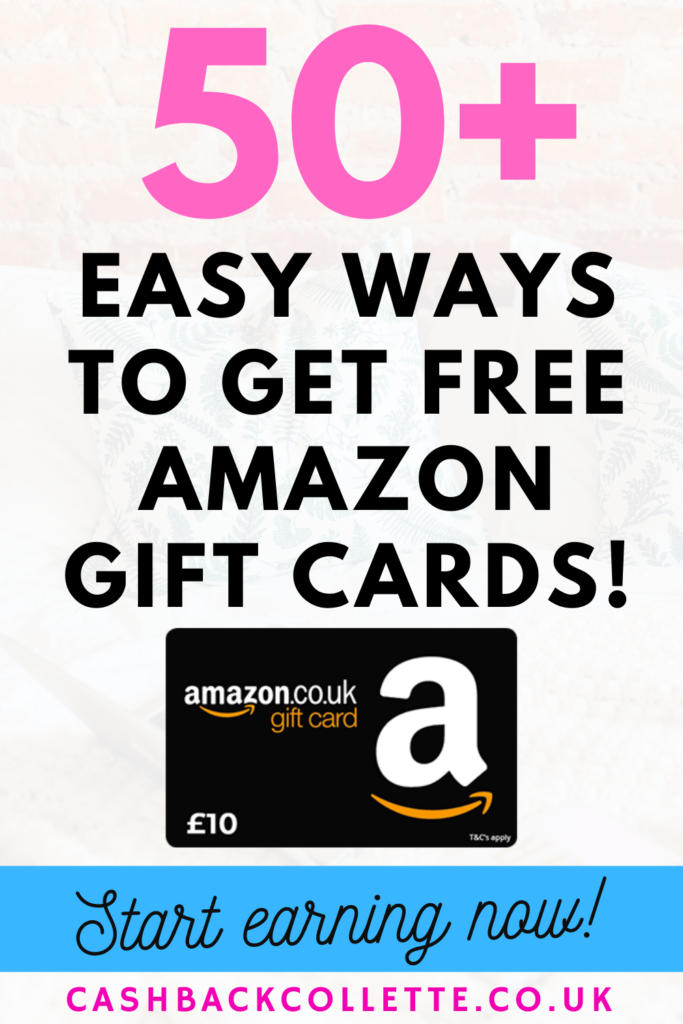 ---
Get free Amazon gift cards from survey sites & market research panels
Offering your opinion on survey sites and apps is such an easy way to score free Amazon gift cards! I feel like survey sites get a bad rep because people think it takes a lot of time and effort to cash out, but that's definitely not the case with the ones I use!
I've also included some market research panels here. These tend to take a little longer than survey sites but the payouts are often bigger.
(On top of Amazon vouchers, some also let you cash out via PayPal or choose other gift cards.)
Here are the best ones I've found…
---
Inbox Pounds is another great survey site for Amazon vouchers. Get a £1 bonus for signing up and completing a welcome survey. Easy money!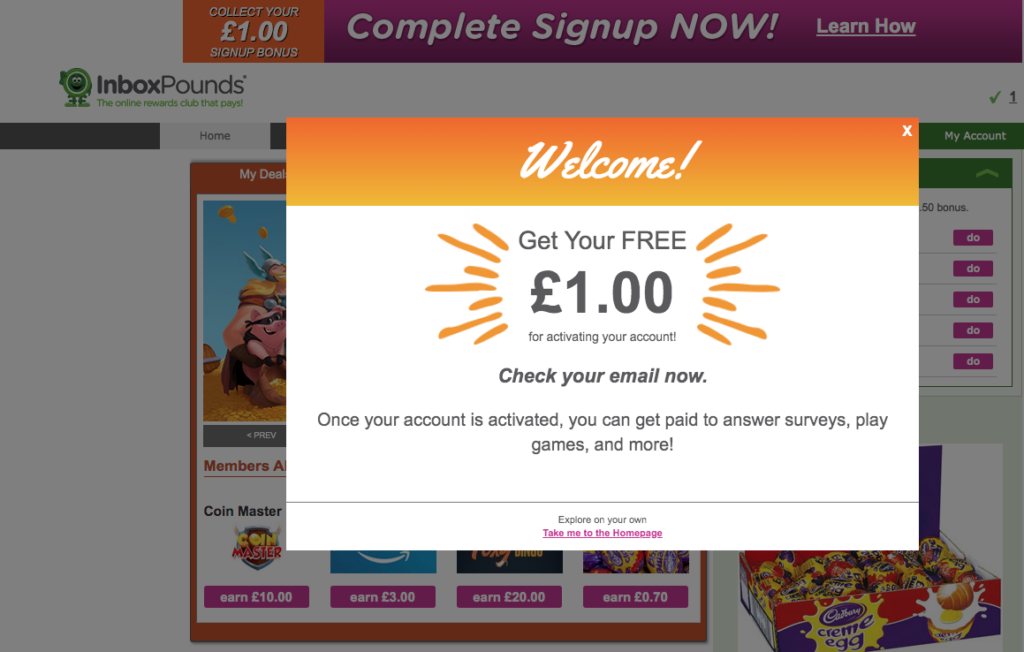 Answer surveys, play games and sign up for offers to watch your points rack up. They also reward active accounts and send you more daily opportunities via email. Hit £30 and you can cash out via an Amazon gift card. (The US version of this is InboxDollars)
---
FeaturePoints is another survey and cashback site where you can earn Amazon gift cards. Get 50 points free when you sign up and don't forget to download the app for extra opportunities!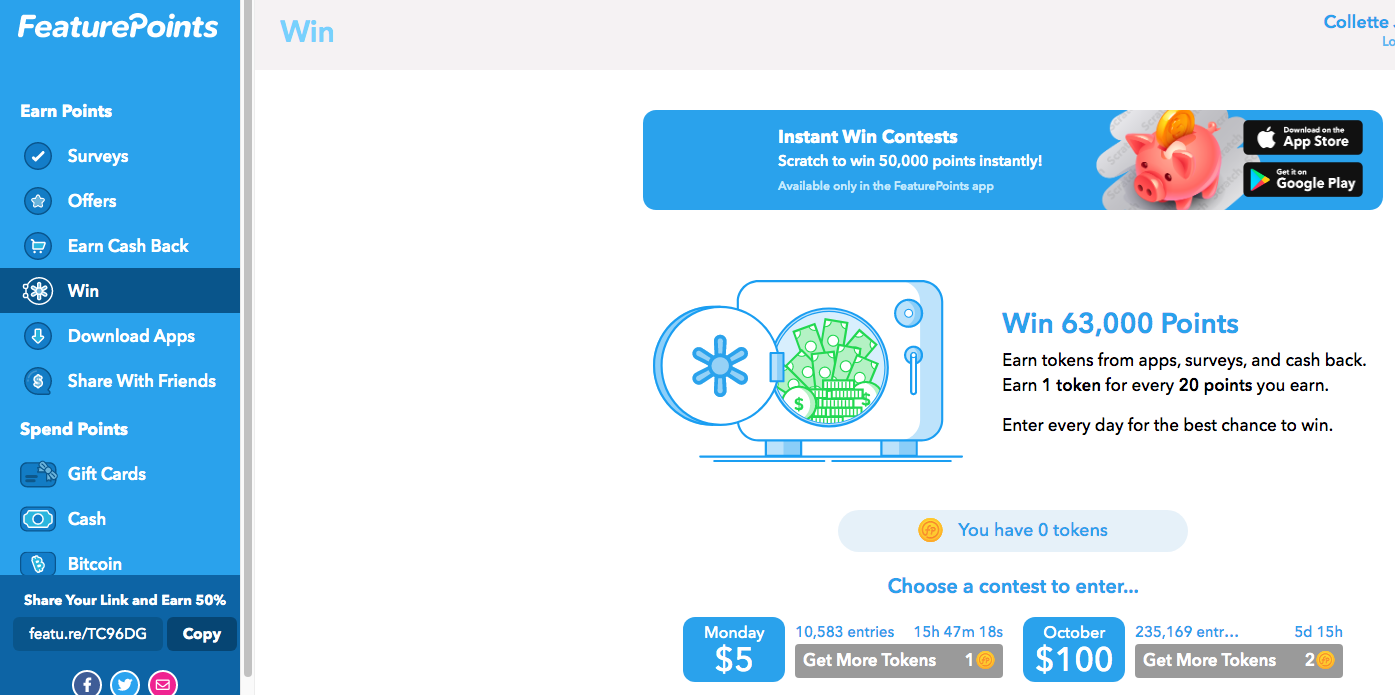 They also host regular competitions and offer loads of chances to win bonus points on the site and app. You'll soon reach the point where you can cash out.
---
Sign up to Toluna and start earning points by taking surveys online. They have a very active community and you can also earn money browsing the web. Choose between surveys that last 10 minutes or less, or 10 mins+.
Obviously, the longer ones will earn you more. The shorter ones are good if you fancy doing a quick survey on your lunch break or at night while watching tv.
Once you've reached enough points to cash out, you can choose between a range of gift cards or PayPal.
---
PrizeRebel is another free survey and membership style rewards site. Sign up now and complete a welcome survey to start collecting points.
Earn points for completing offers, taking surveys, playing games, plus more. You can choose to be paid in free Amazon gift cards, or select other brands. The choice is yours!
---
If you're interested in politics and current affairs, YouGov will be right up your street! A lot of stats you see in the news about the public are pulled from this survey site, how cool is that?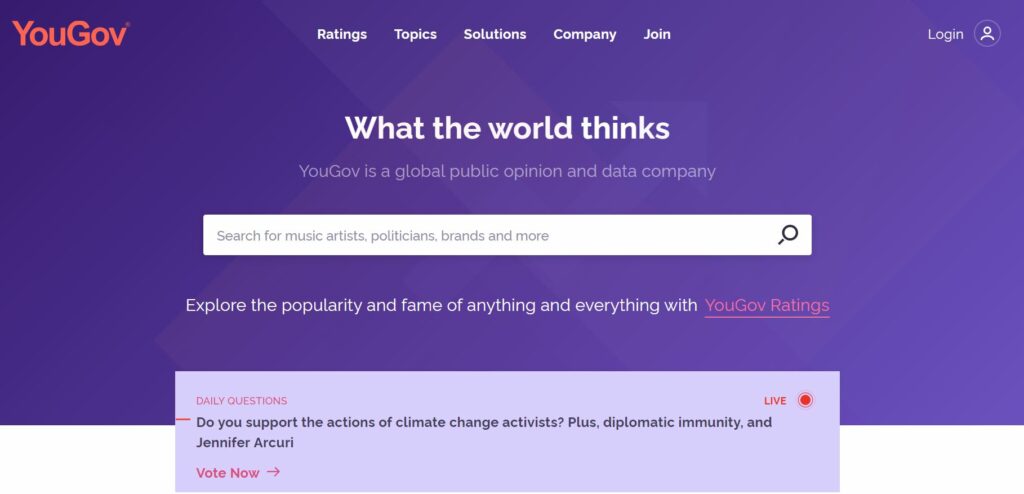 The surveys are short and there are daily surveys so you're guaranteed to earn points every day. And as we all know, points mean prizes! Once you hit the £50 threshold, you can get paid in Amazon gift cards or in cash.
---
Valued Opinions is another one of my favourite sites for earning Amazon gift cards! You can earn up to £5 per survey (though most are between 25p-£1)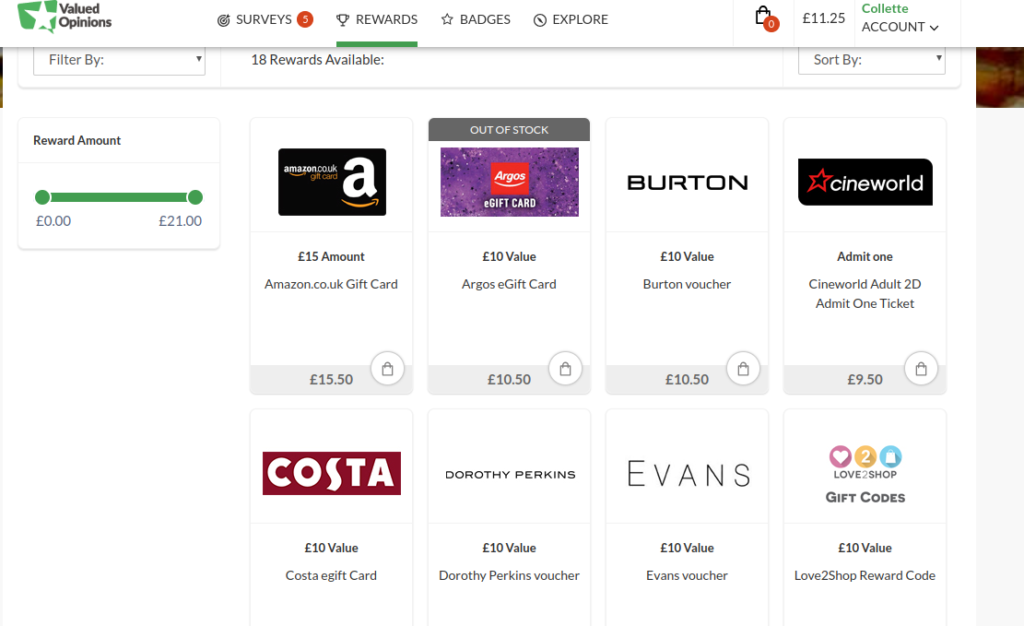 It's a great way to earn gift cards to treat yourself. It's also great for earning gift cards as gifts for loved ones. Even just on regular spendings like the weekly food shop or a trip to the cinema.
Apart from Amazon, there are plenty of gift card options including Costa, Cineworld, Topshop, M&S, Sainsbury's, Tesco, and loads more…
Some gift cards even now come as e-gift cards so you don't have to wait for the postman, you can use yours ASAP!
---
Swagbucks gets mixed reviews but to be honest, I really like it! Earn a whopping 300SB (Swagbucks) AKA £3 just for signing up! (If you collect £25 worth of points in the first 30 days)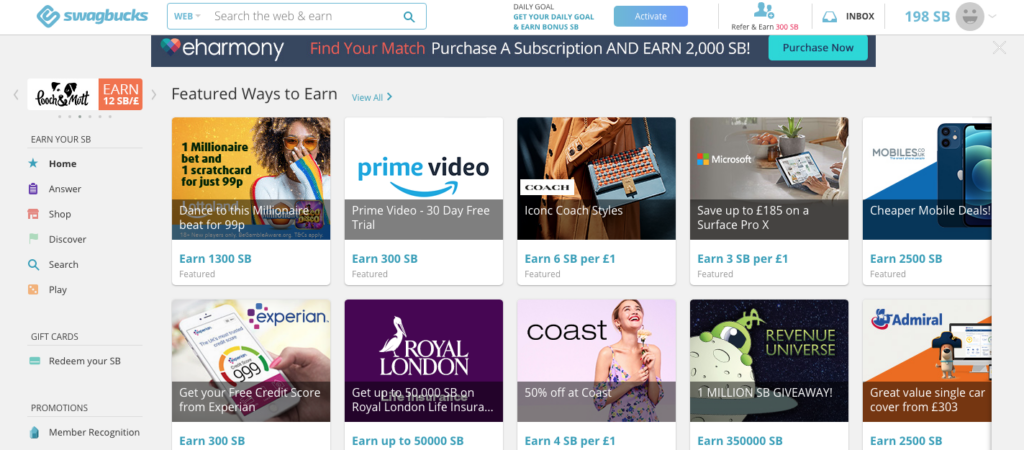 You can do all sorts on here to earn points too. Take surveys, get paid to watch videos, sign up for product trials, listen to the radio, earn cashback, and more.
Choose to be paid or cash out your earnings as gift cards. I like to save mine up until someone's birthday or Christmas and cashout to buy pressies!
---
Join UserTribe and you'll get the opportunity to earn big bucks with their surveys and focus groups! Sign up for free and they'll email you when they are looking for relevant people to participate.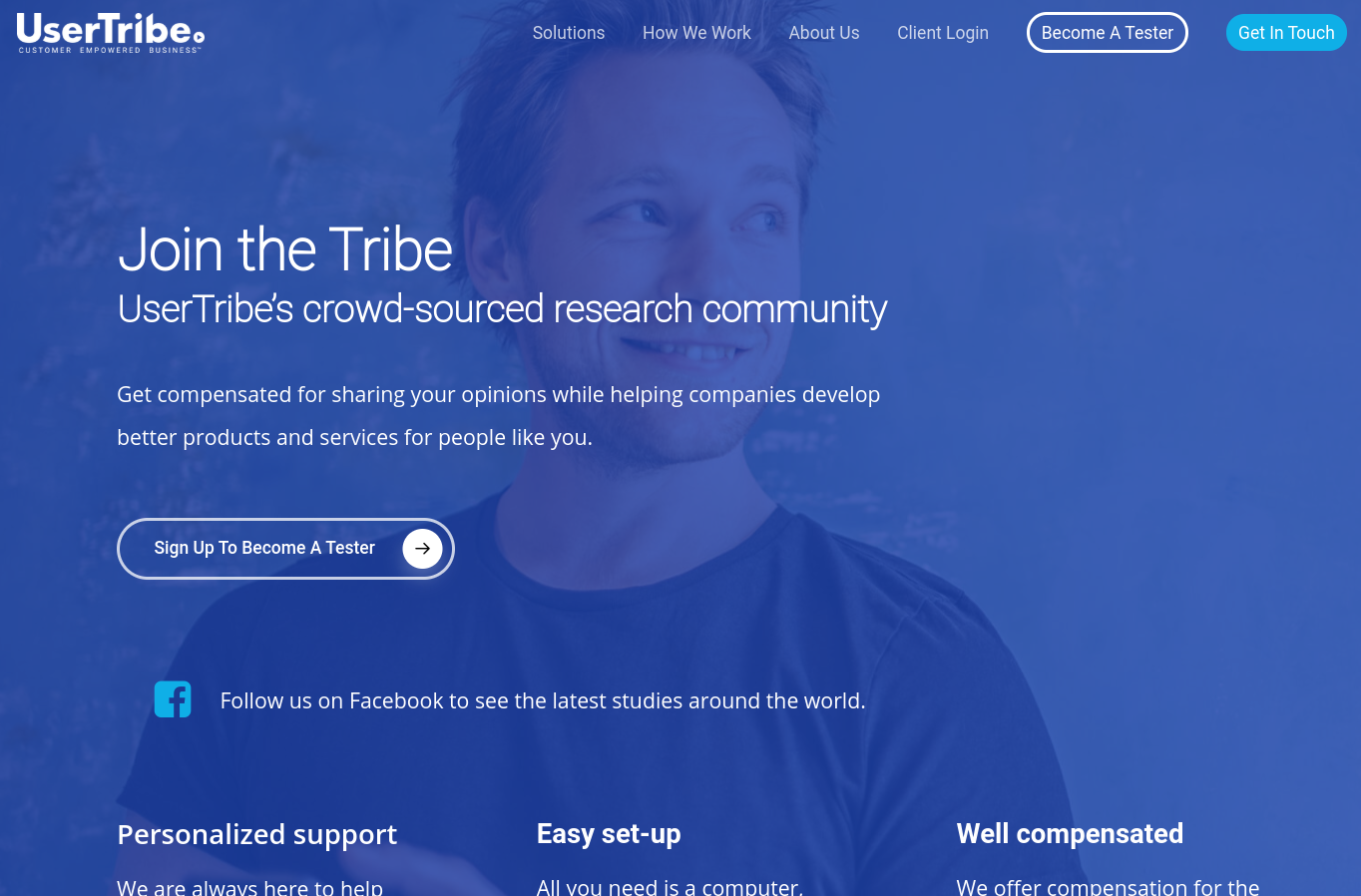 The criteria can be very specific, but if you're the right fit, the payout is absolutely worth it! I've been paid £50-100 for most focus groups.
Again, you can choose between Amazon gift cards or PayPal payment.
---
Sign up to LifePoints today and start earning 'life points' for completing surveys and activities. You get 10 points just for signing up!
It's got lots of fun quizzes and surveys on there to complete about your lifestyle etc. so it's a nice easy site. You'll soon rack up points to exchange for a free Amazon gift card!
---
Sign up to Answer Points and start earning straight away! They'll send you questions regularly via email and the more you answer, the more points you'll score.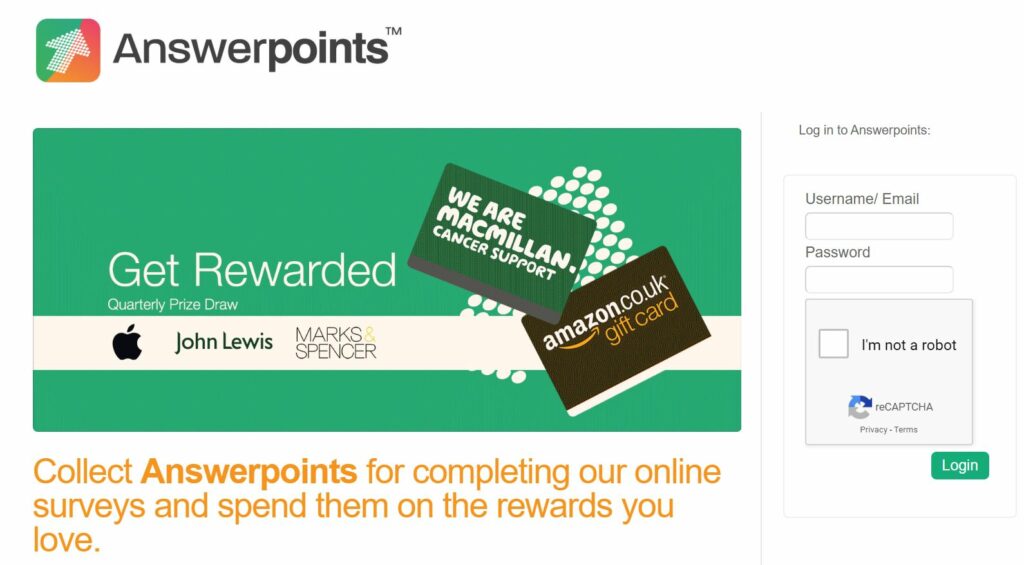 On top of earning Amazon gift cards, they also have a fab prize draw, where you can enter with 50 points to win amazing prizes like an Apple iPad mini or £250 vouchers.
---
Sign up to Pureprofile and earn £1 for a quick welcome survey straight away! This is one of the quicker cash building survey sites I've come across.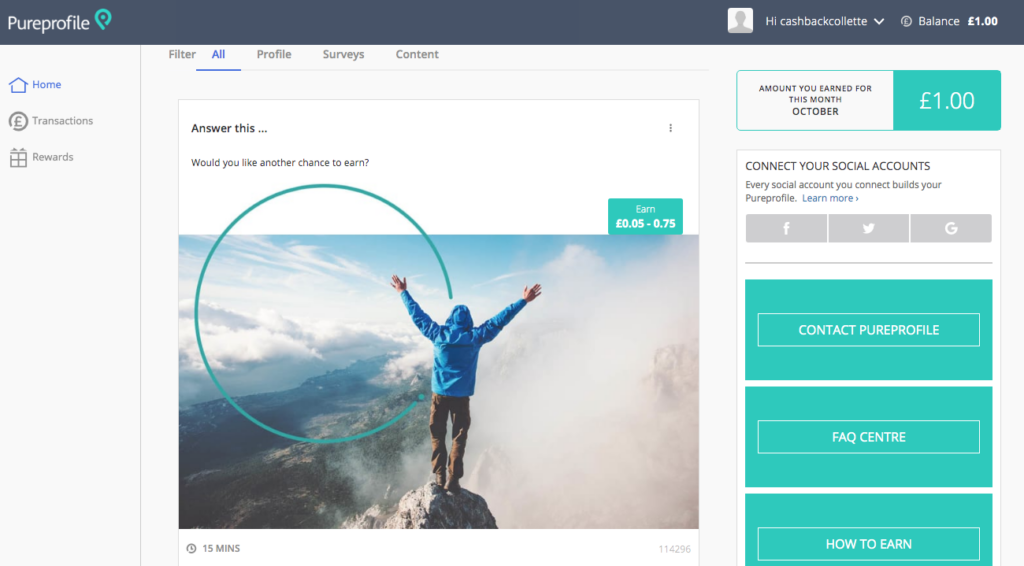 Signing up is really easy, just tell them a bit about yourself, and the more you answer, the more you get rewarded! Surveys pay from 5p-£1 and once you hit £20 you get a free Amazon gift card.
---
Join Mindmover and you can earn cash on surveys and win prizes too! On top of your traditional online surveys, you can also join weekly discussions with other members too, which I think is pretty cool.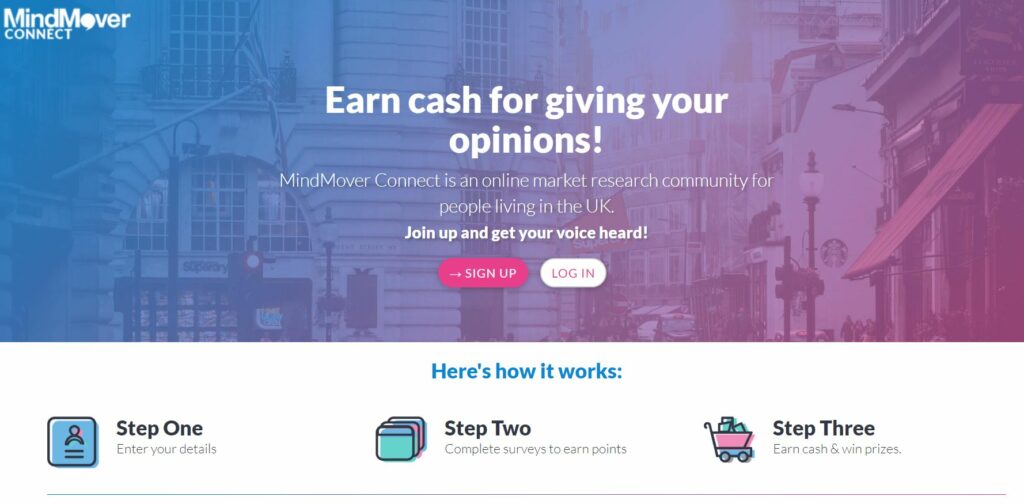 Surveys available are usually worth between 50 – 1,000 points (50p- £10) and you can cash out once you reach 2,000 points.
---
Sign up to Your Say Pays and get paid in Amazon vouchers for answering questions on anything from shopping, technology, public services, and much more.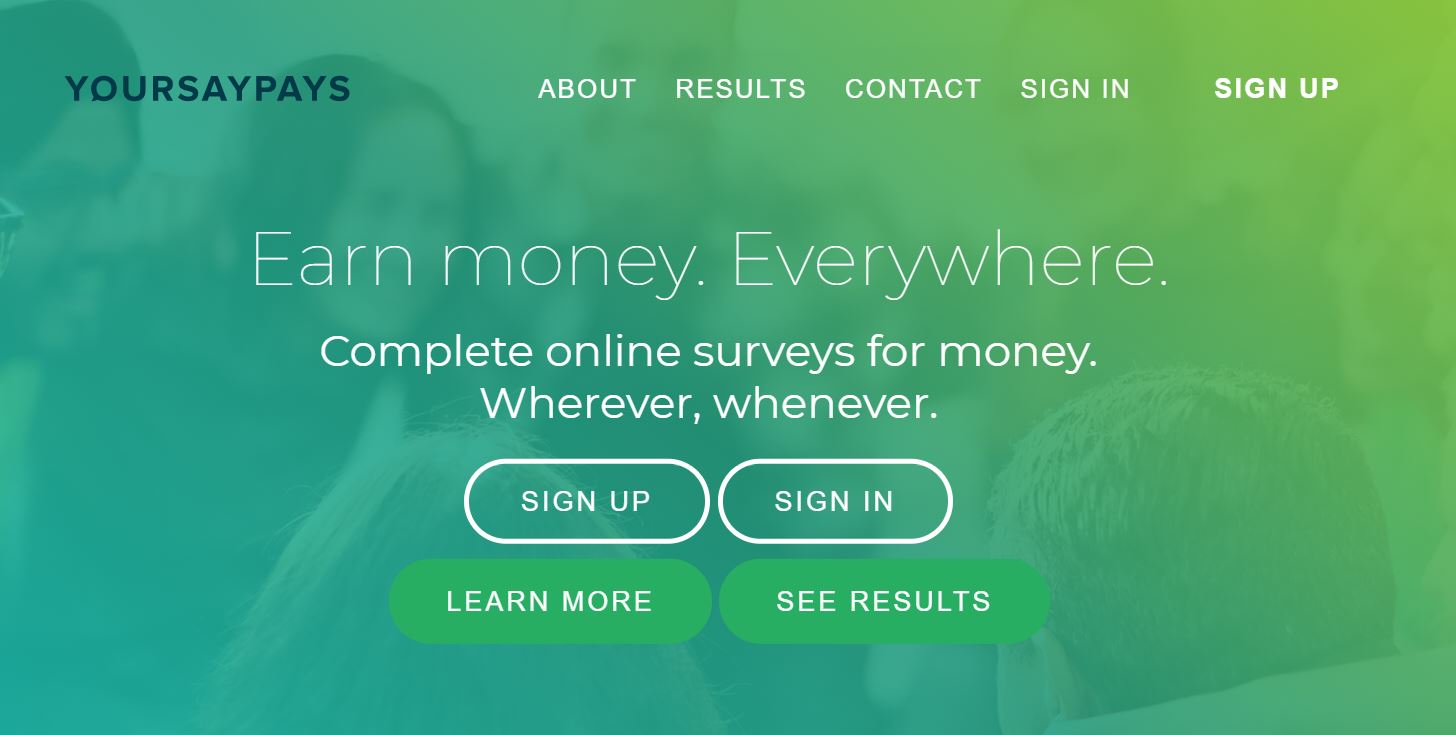 Unlike some sites, surveys aren't available every day but they will email you when opportunities become available so keep an eye out in your inbox!
---
iPoll is another fab survey site with daily opportunities available for you to get paid in Amazon gift cards for your opinion.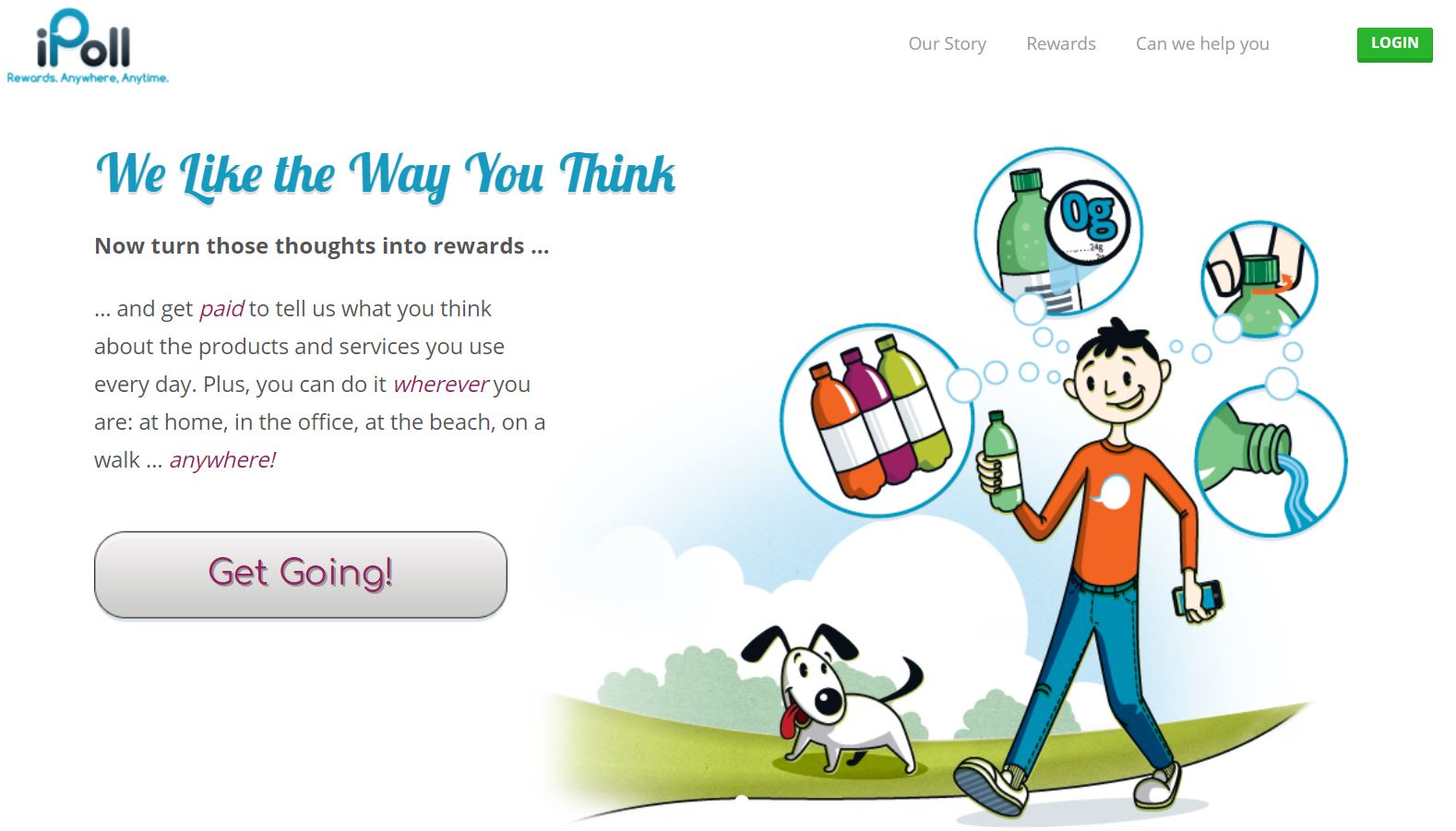 They also have an app so it's great for doing surveys while you're on the train to work, walking the dog, or stuck in a supermarket queue. 
---
Sign up to Opinion Bureau and get £1 instantly! Once you've done that, it's super easy to earn points as there are lots of surveys and polls available.
Cashing out is quick and easy too! You only have to get to £10 and can choose between an Amazon gift card or PayPal.
---
InstaGC (Instant Gift Cards) does exactly what it says on the tin! It rewards you with gift cards for doing things you already do online.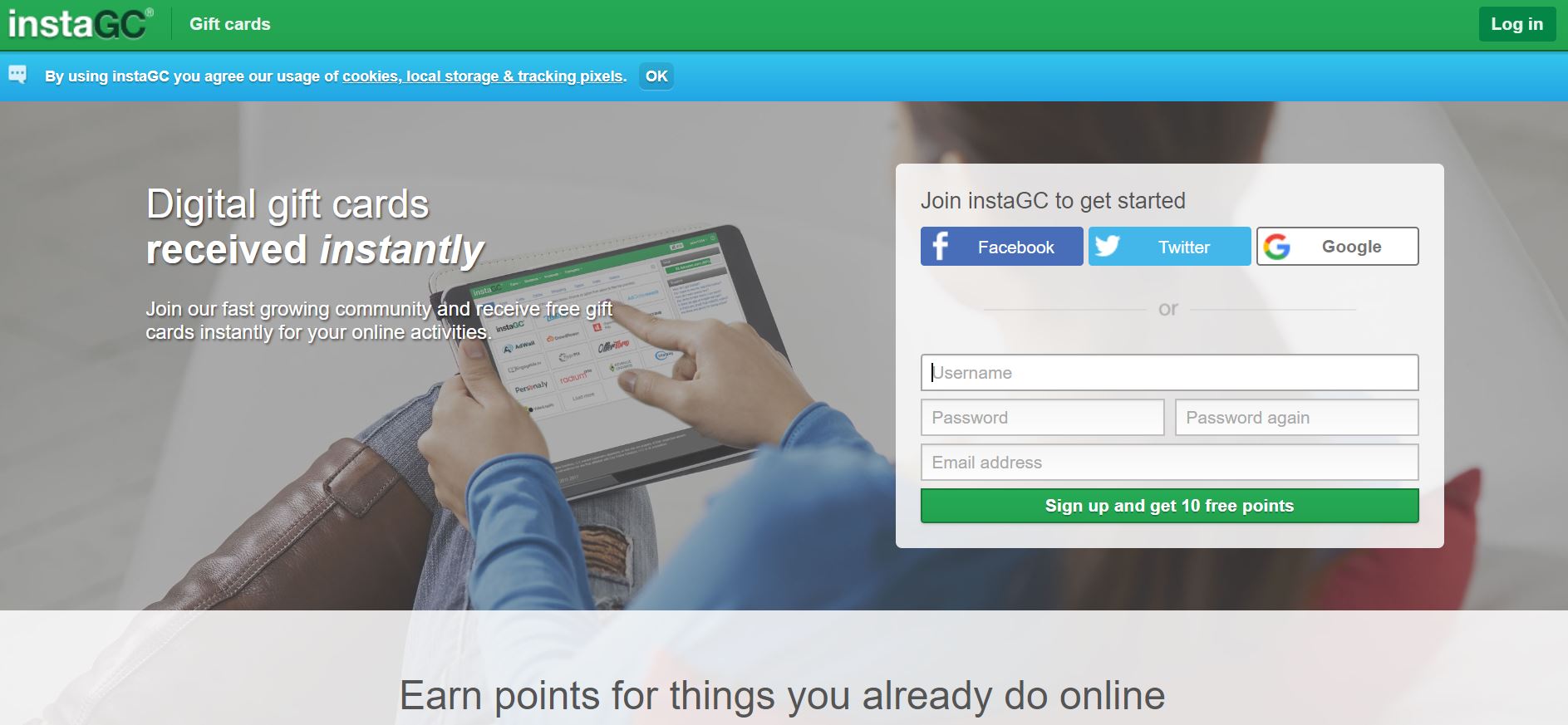 This includes watching videos, shopping online, searching the web and of course, surveys. Earn 10 points as soon as you sign up and cash out at just £1!
---
Crowdology is a great, user-friendly site and you can earn up to £10 for each survey! I really like this site because it's so easy to sign up and reach the payment threshold.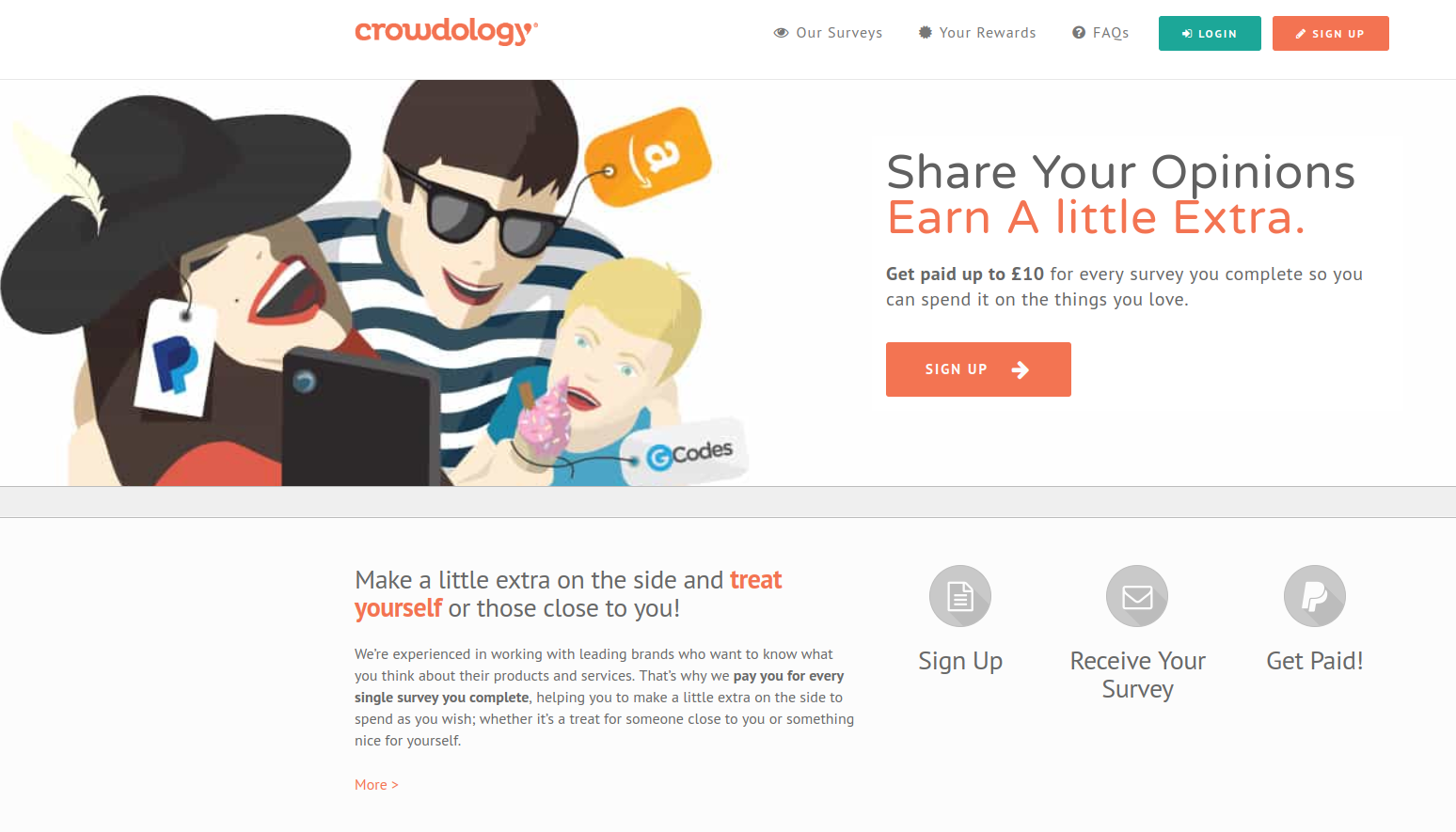 It's also really well designed and easy to navigate. Cash out at £4 for PayPal or £10 for an Amazon gift card.
---
Paid Focus Groups is another great way to earn Amazon gift cards and rewards from your other favourite retailers. You can also get paid via PayPal for your opinion.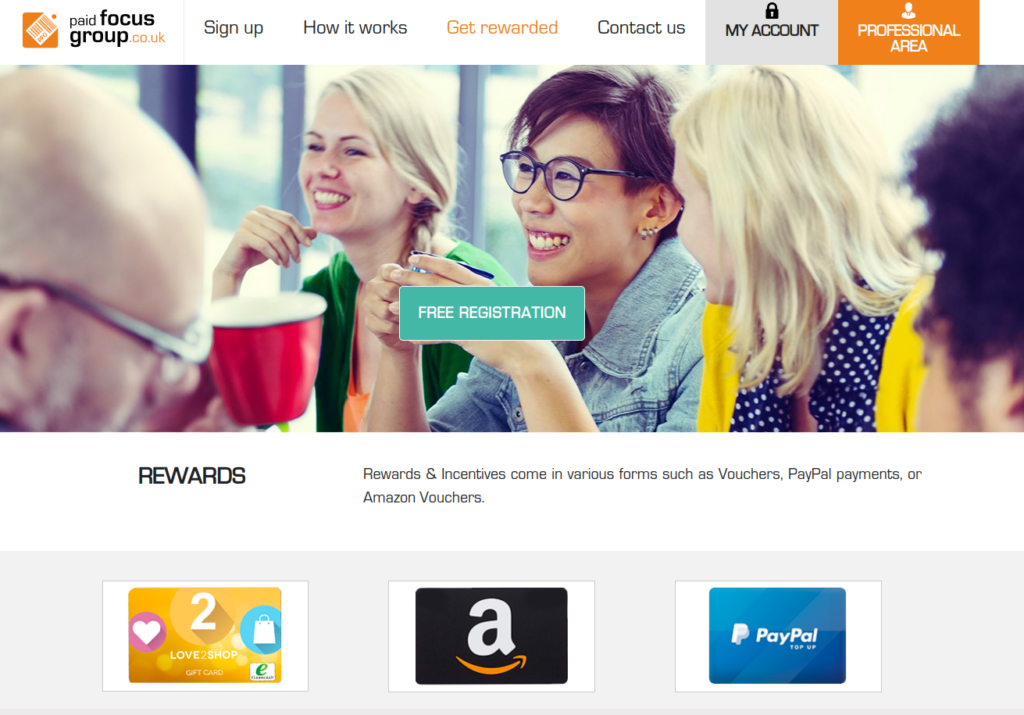 You can see current opportunities on their website and many are available for online, UK-wide men and women and offer on average a whopping £45 payout!
---
Maru Voice has become popular very quickly in the money-saving community! Once you sign up, you have to commit to at least one survey every three months.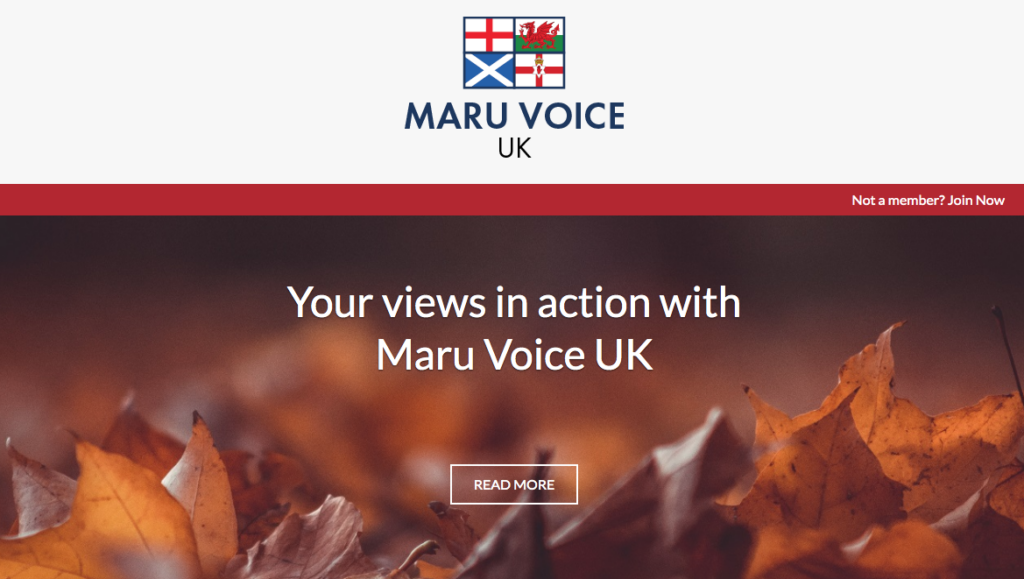 Surveys vary between 50-500 points and once you reach 1,000 you can redeem a £10 free Amazon gift card.
UPDATE: They're not currently accepting new members but keep trying!
---
Opinion Panel is a great survey site for students but also anyone aged 13-30 who went to university and has a degree. Sign up now and take a 2 min survey to get £10 in credits!

Once you're all set, answer questions and interact in their online community. Once you rack up 1,500 points, you can withdraw your earnings as an Amazon gift card.
---
Join -Say and you'll be automatically entered into their monthly draw to win a £90 prepaid MasterCard! From there, you can earn points per survey you complete.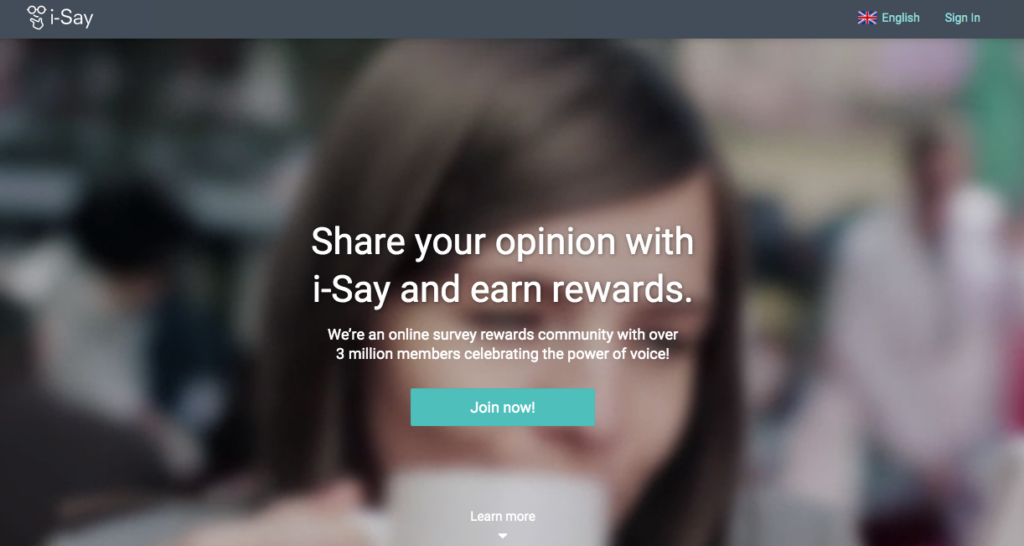 This is another site that definitely rewards loyalty. So the more surveys you complete, the more you get! Once you hit their threshold you can cash out your free Amazon gift card.
---
Opinion Outpost is another fab survey site I use to get free Amazon gift cards. It's really easy to sign up and start earning straight away by answering surveys online.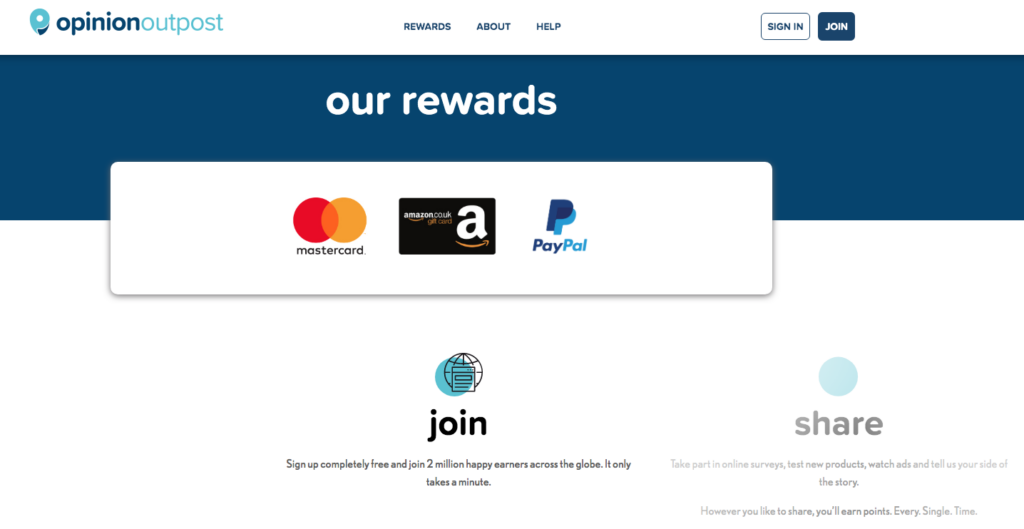 You can also earn gift cards by watching videos and ads, plus there's also product testing opportunities available on there!
---
Sign up to Branded Surveys and bag yourself Amazon gift cards for answering really quick and easy surveys. This is another site I find really easy to use thanks to its modern design!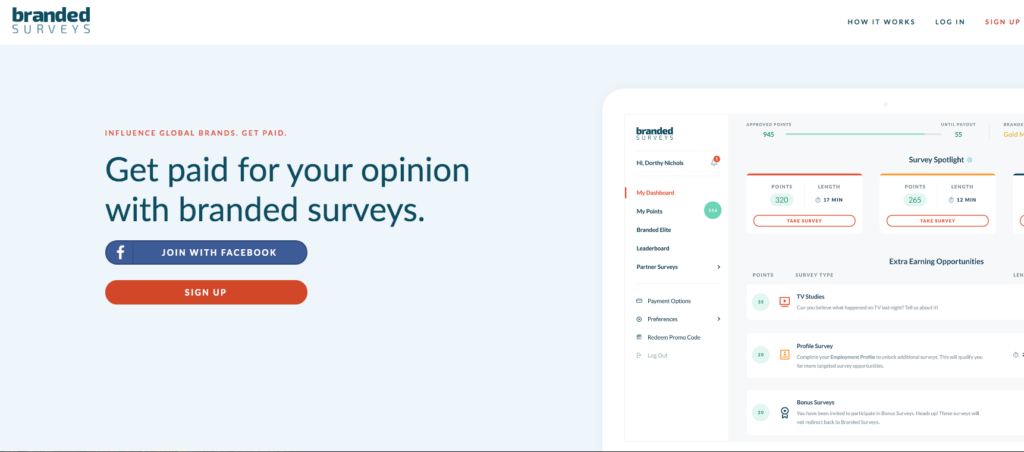 There are also fun tasks you can complete in between surveys to help gain more points like daily challenges, polls, etc. Definitely one to add to your list!
---
I've only recently heard of Viewsbank but I'm already enjoying it! Sign up today and start earning gift cards by answering surveys and polls.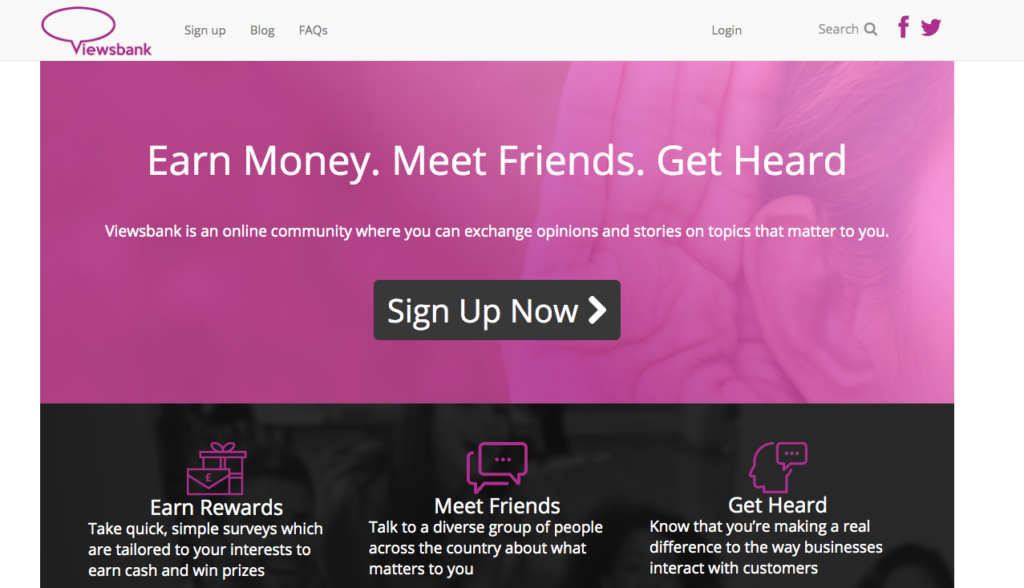 What's so different about this site? It also doubles up as a mystery shopper site! It's even got an online community where you can chat with fellow members. There is also the opportunity to win gift cards instantly!
---
Another one of my favourites! Join Rewarded Surveys and start earning Amazon gift cards through surveys, product testing, and more!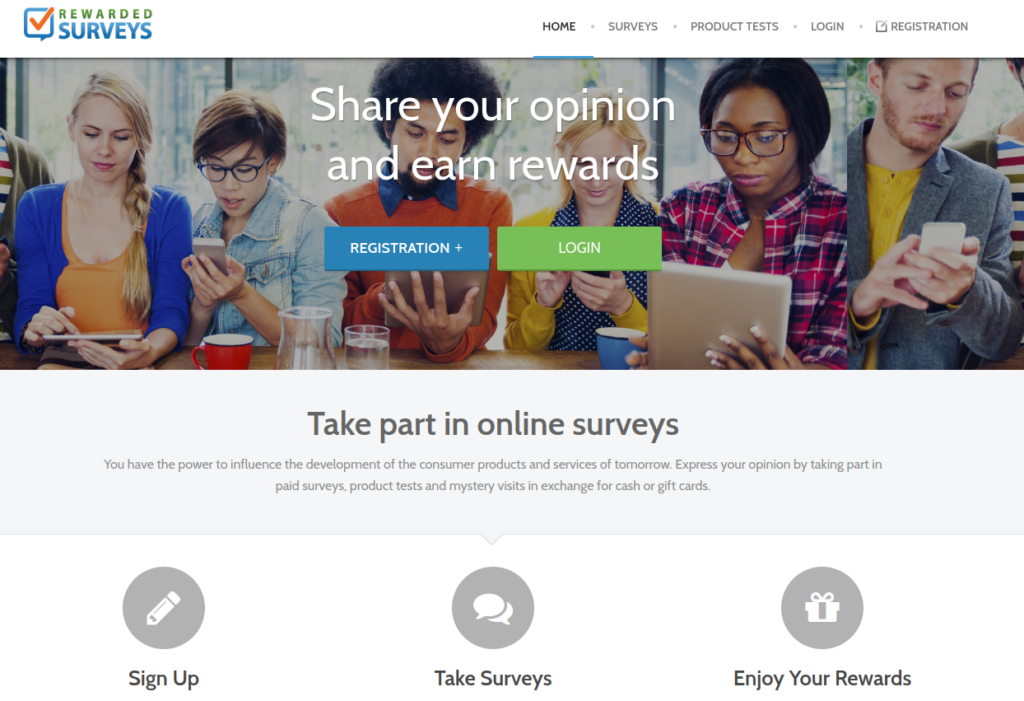 It's very generous and offers a range of points for surveys and between 50-500 points for product tests.
---
Survey Yeah is another great… you guessed it… survey site that pays you in Amazon gift cards- hurrah! Earn gift cards and exciting prizes by signing up and completing surveys.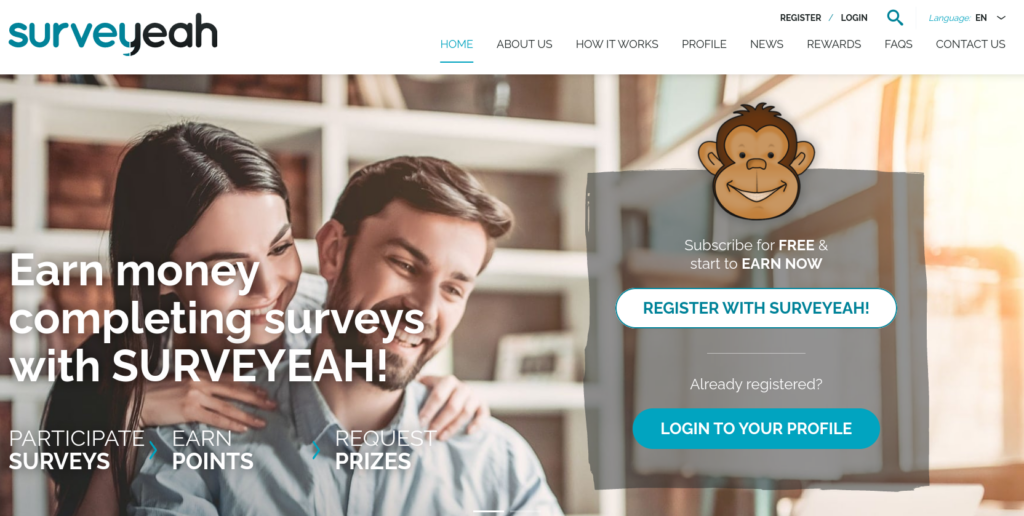 You can start earning straight away! It's really quick to sign up too. Plus, who can resist a cheeky monkey mascot?
---
Sign up to Get Paid To and earn 200 points straight off the bat! Once you're all set up, you can collect points by playing games, answering questions and surveys, and enter their raffle.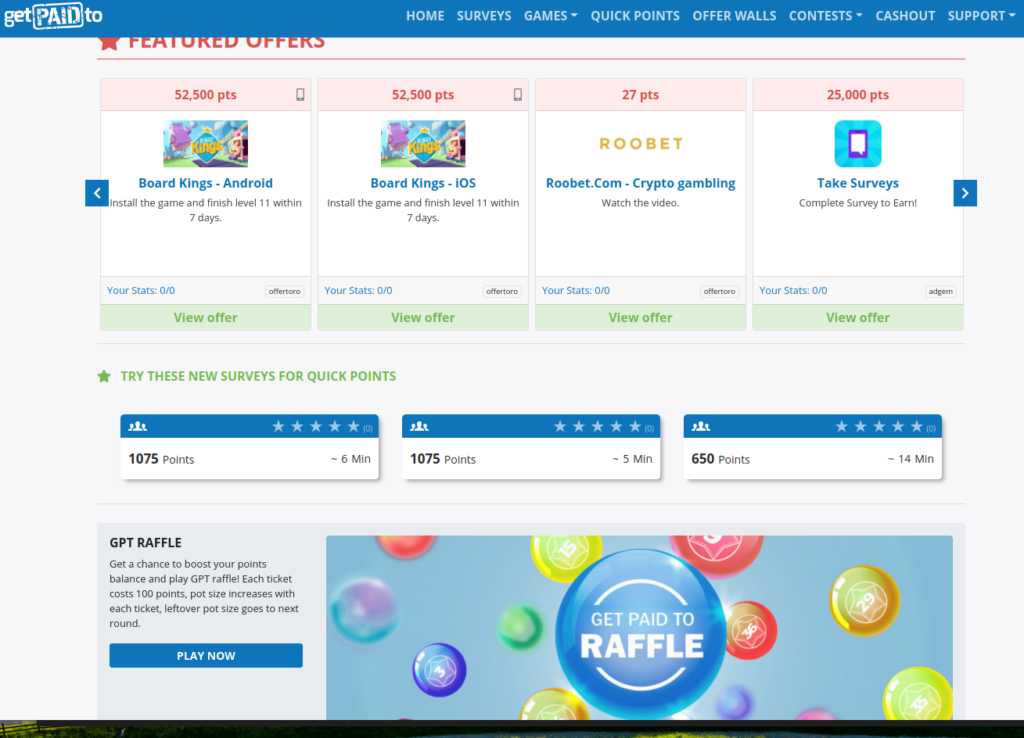 You only need to get to 5,000 points to cash out via an Amazon gift card, which is pretty easy actually!
---
Join Gift Hunter Club and get 75 cents immediately just for signing up. Their site is really cool and highlight offers around their site to help you claim even more points!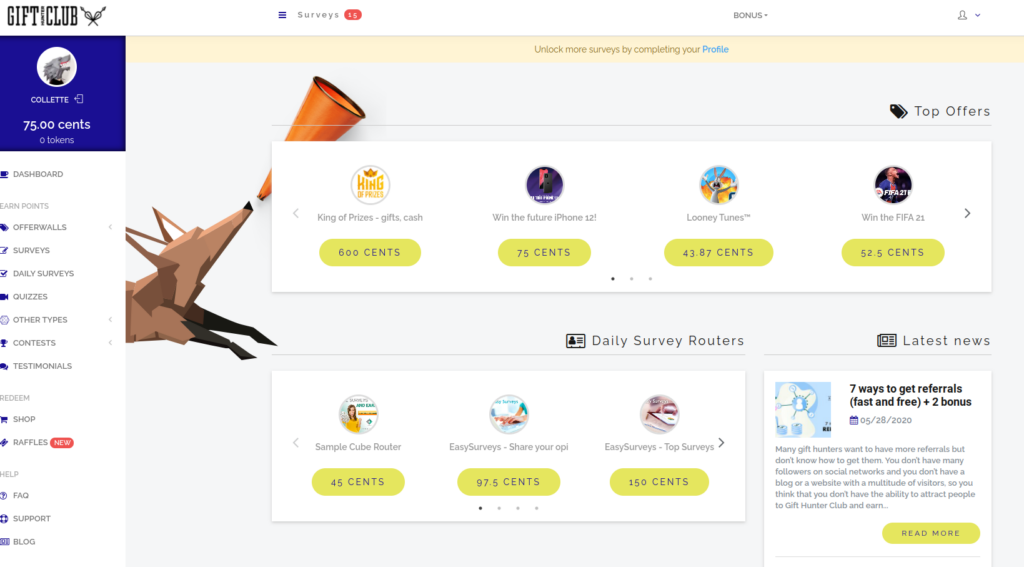 It features top offers on the homepage but also lets you earn extra prizes via their surveys, raffles, quizzes, and more.
---
Get a £1.50 sign-up bonus when you join SurveyBods and start earning free Amazon gift cards straight away! Earn 25 points per survey when you complete your profile and cash out at just £15.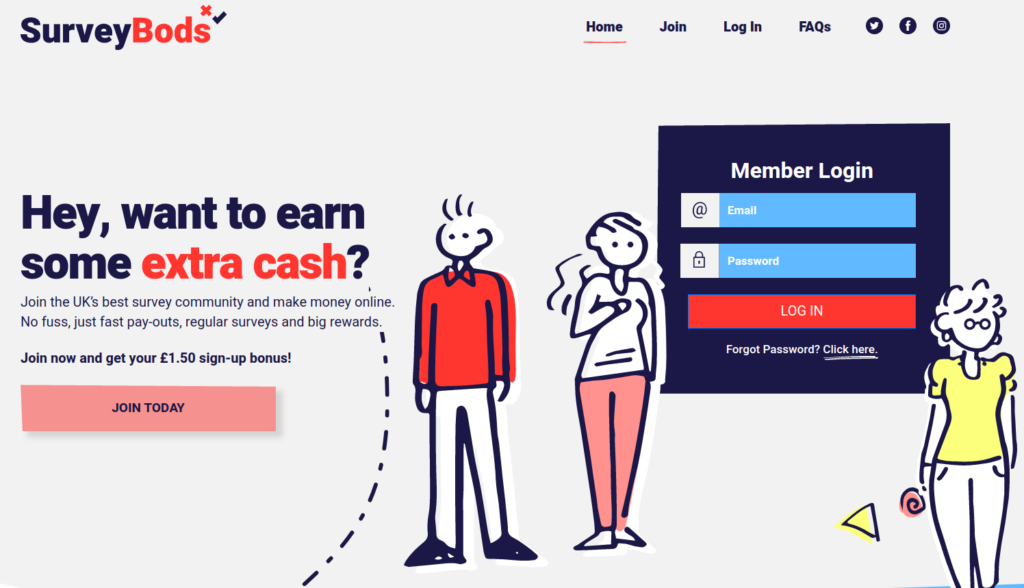 They offer fast payouts and regular surveys too. They've also promised you'll now get screened out of surveys less (which sometimes happens!)
---
The Panel Station is another great way to earn free Amazon gift cards by taking surveys. Sign up today and get 500 points when you enter code 332FK8 when you join.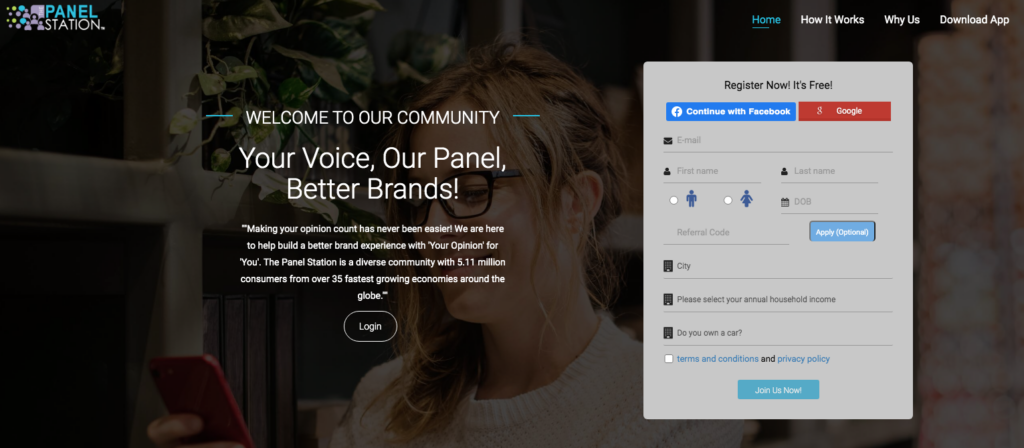 They have a website and also a handy app to complete surveys on the go. So useful! As with most survey sites, you also have the option to get paid via PayPal if you'd like.
---
Earn 200 points when you sign up with goopoll! Earn 'goopoints' by taking part in daily surveys. Then, simply trade these in for Amazon gift cards. Easy!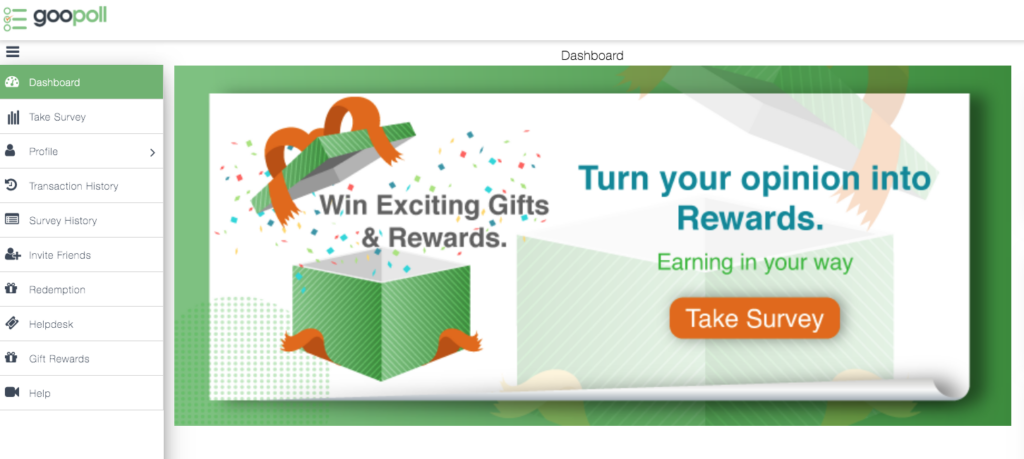 You can also complete daily polls and additional surveys to score extra points and win exciting gifts and rewards!
---
Join LaunchPanel and answer a range of surveys on all sorts of topics including household, travel, food & drink, hobbies, plus loads more.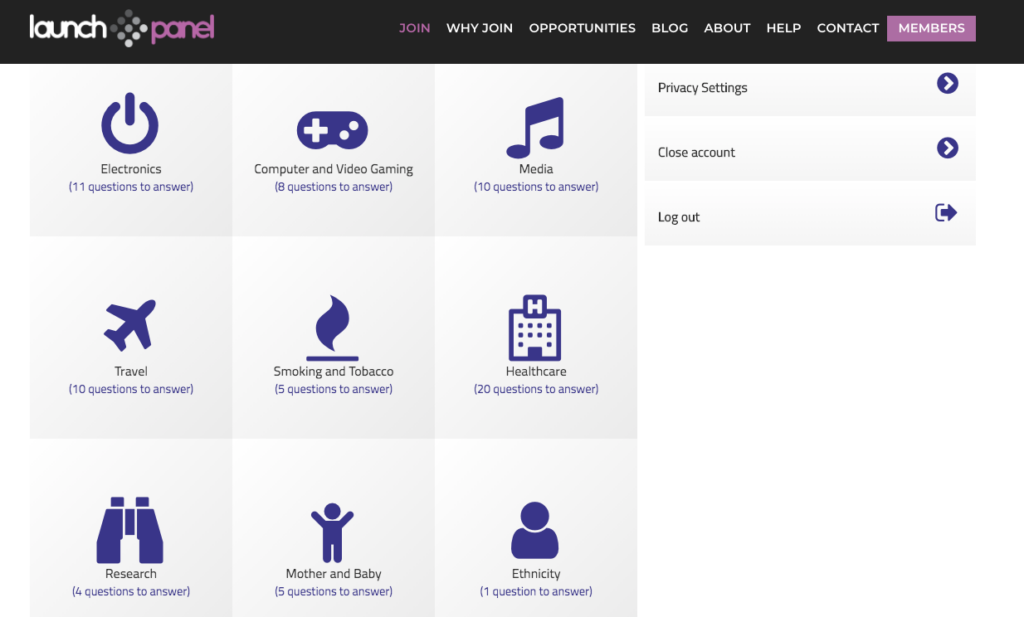 It's not just surveys, either! You can earn cash or Amazon gift cards for completing market research, participating in online communities, product testing,, and even more.
---
Sign up to newvista and get a whopping £5 worth of points straight away! From there, you can answer surveys, daily polls, and enter competitions to win prizes like £10 Amazon gift cards.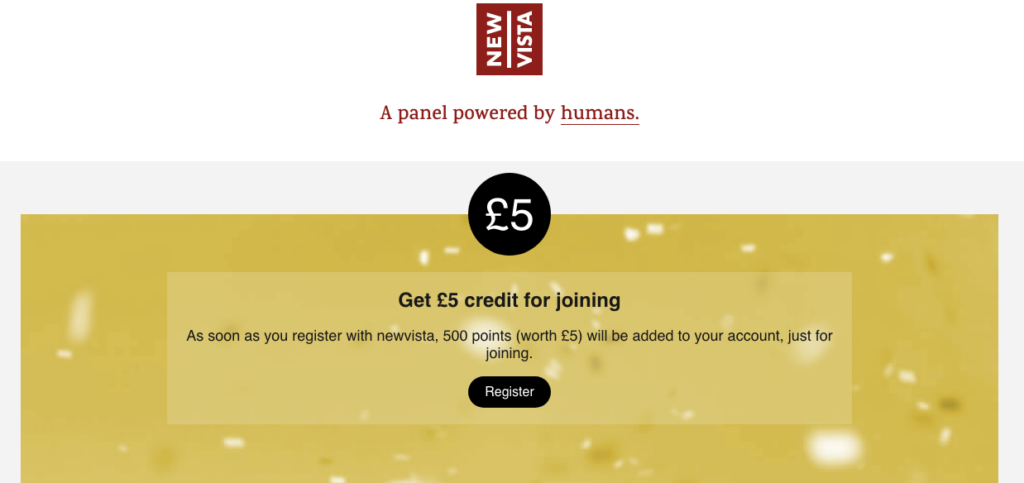 Once you've reached 5,000 points, you can cash out your free Amazon gift cards! I'll admit, it's not the best looking site but it certainly works and is easy to collect points fast!
---
Here is another one for you to sign up for if you want free Amazon gift cards! SurveyFriends is a fab site for traditional surveys, but it also hosts auctions and instant win competitions!
It's a very active site and there are loads of ways to earn points to exchange for Amazon or Love 2 Shop gift cards.
---
VB Business Panel is slightly different from other survey sites. It's for business professionals mainly. You answer questions that relate to the workplace, technology, etc.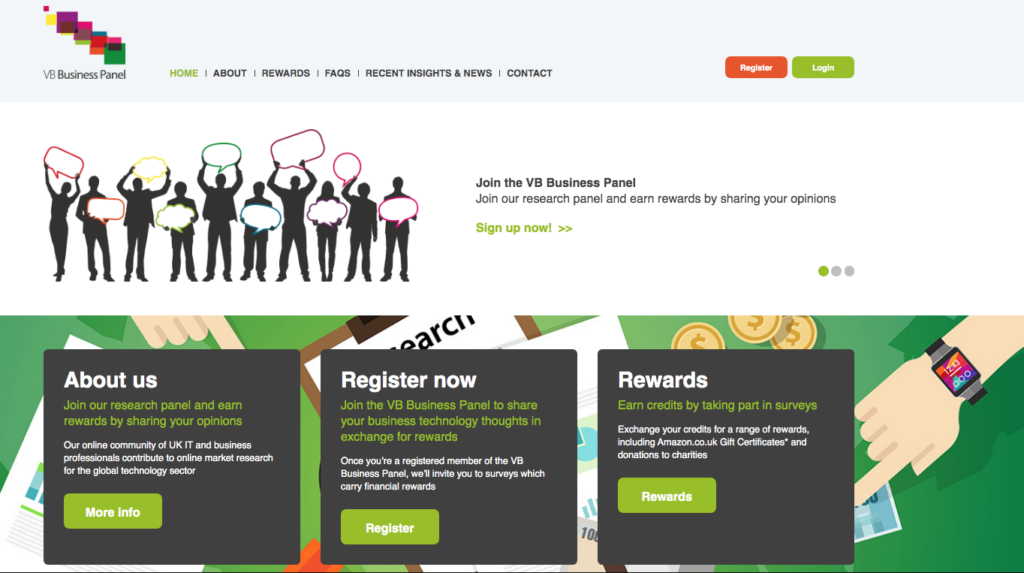 While it might sound a little dull, surveys can actually be quite interesting! Plus, they tend to pay more per survey rather than having you answer loads of shorter surveys for less cash.
They offer between 1-20 credits for each one, and usually pay around 10 credits, which is equal to a £5 gift card!
---
DJS Research is a market research company that emails you opportunities. Once you sign up and fill in your profile, they'll reach out to ask you to take part in surveys whenever they become available.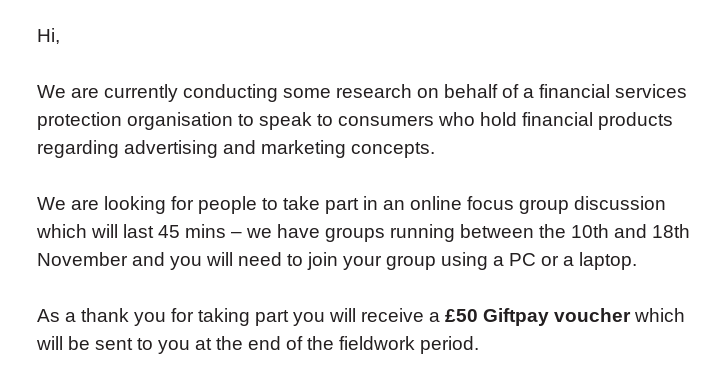 They've recently started offering 'GiftPay' vouchers where you can choose your own gift card from a selection of retailers (including Amazon hurrah!)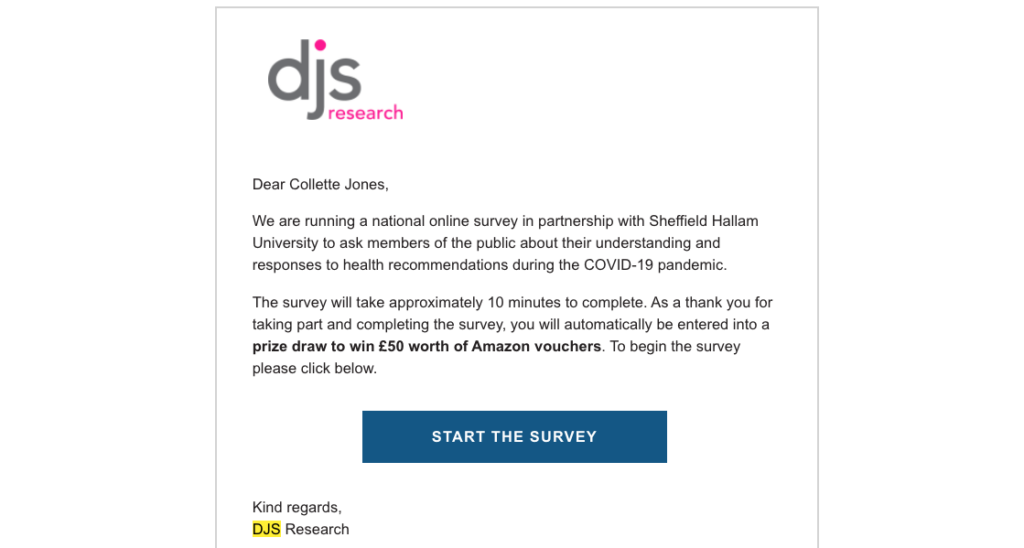 Surveys tend to be quite specific and I wouldn't personally rely on this for a regular source of free gift cards. However, when an opportunity becomes available that's relevant to you, it's always worth completing the survey!
---
Best mobile apps to earn free Amazon gift cards
I love finding new apps that can you earn you money and gift cards! The best thing about apps is that you always have your phone handy and can earn cash on the go!
Here are my top picks for the best mobile phone apps for free Amazon gift cards…
---
Sign up to STOREWARDS and earn a whopping 1,000 coins! Just sign up and enter invite code 4z3m9 to get your coins. You only need 2,000 to earn your first Amazon gift card so you're already halfway there!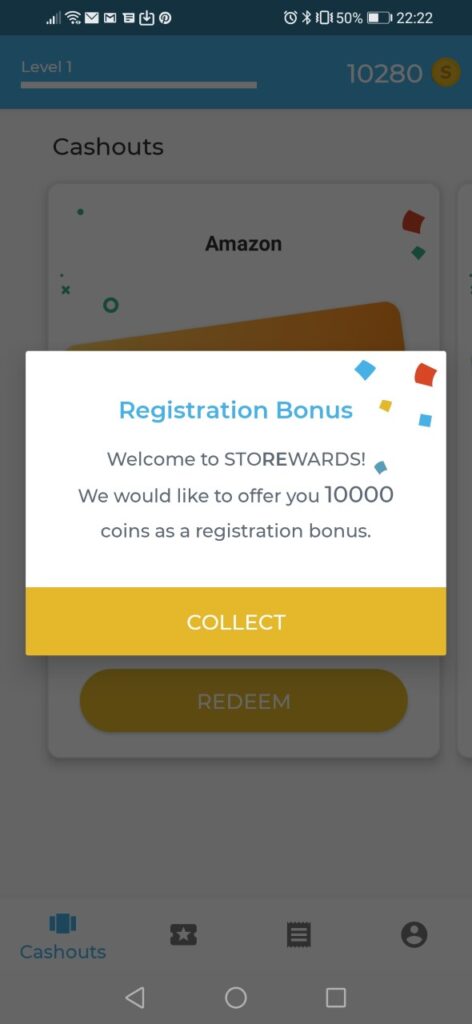 Snap receipts from retailers and earn coins to cash out your Amazon gift card. If you've heard of Receipt Hog, this has basically taken it over and works the same way.
---
Snap My Eats is another really good food receipt scanning app. Earn £1 for every 5 receipts you scan per month and scan up to 25 receipts for £5.

Once you've downloaded the app and signed up, start scanning receipts from places like supermarkets, restaurants, coffee shops, etc. and watch your points stack up! When your balance hits £10, you can cash out via Amazon gift card rewards.
---
The Huyu app is a receipt scanning and survey rewards app, all in one! Download the app and scan receipts from supermarkets, including Aldi and Lidl to earn gift cards.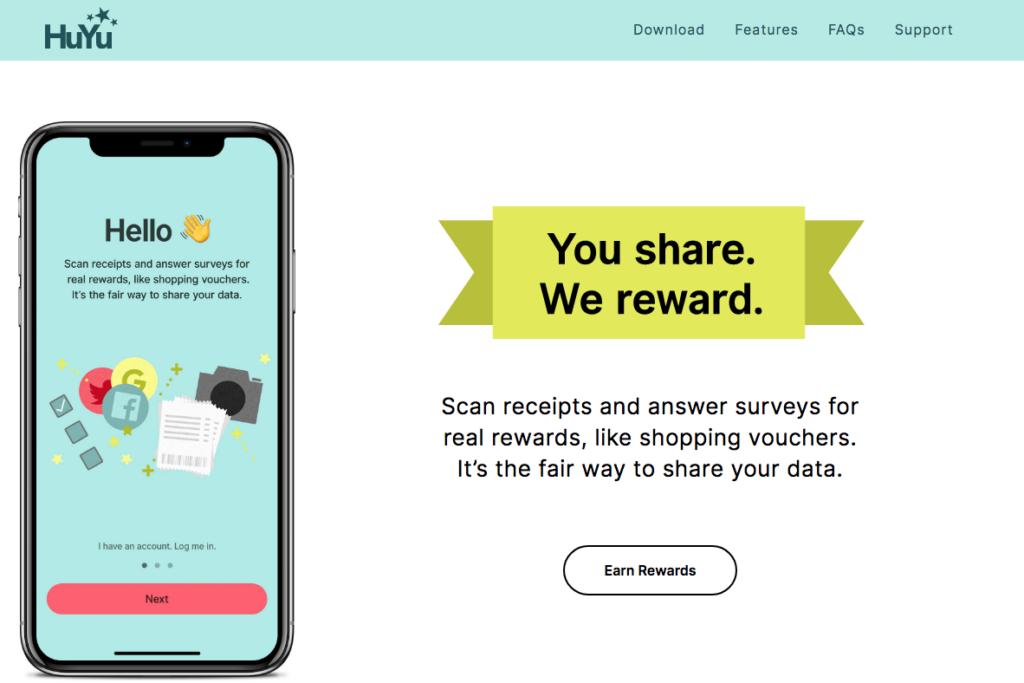 Like all other receipt apps, it's completely safe to use and I use all of these myself. I like to save all my receipts and scan them all in at once while I'm watching something and enjoying a cup of tea!
---
Now that Receipt Hog has gone, Shoppix is definitely my favourite receipt rewards app! Sign up for free and download the app to scan your receipts to earn free Amazon gift cards.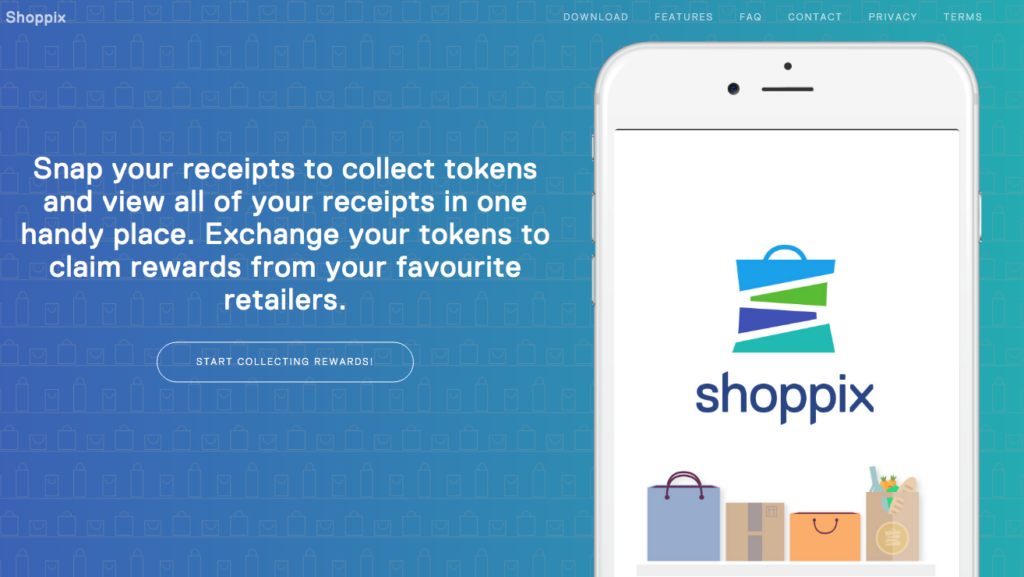 They also offer surveys and have scratch cards giving you the chance to win even more points. They've also introduced re-receipt scanning where you can get points for online purchases, too!
---
Have you ever heard of this app? You genuinely get paid to walk! Download the app for free and start earning 'Sweatcoins' straight away. You can earn Amazon gift cards and other prizes based on how much you walk.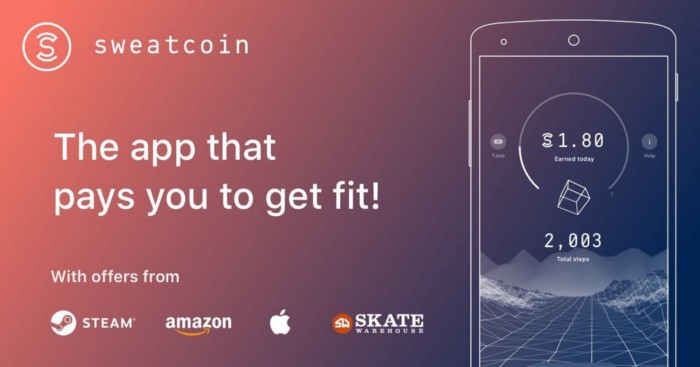 You can also get paid in Amazon gift cards for referring friends and family so don't forget to share your link once you're all set up!
---
Appinio is quite a new app to me and I've already had loads of surveys to complete! Download the app and enter code 169c44 under the invite friend section to get 50 coins for free!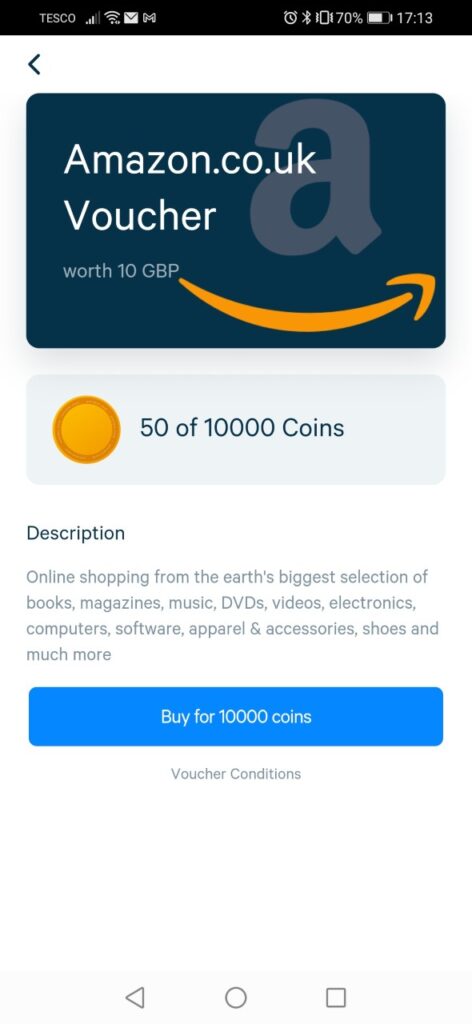 Once you get your own code, you can also refer your friends and get 1500 coins per referral! Hit 10,000 coins to bag yourself a £10 Amazon voucher.
---
Earn free Amazon gift cards with cashback sites & browser extensions
You can also earn free gift cards every time you shop with cashback sites and browser extensions. Here's some sites I use daily…
---
Sign up to Quidco today and get a whopping £10 bonus when you earn your first £5 in cashback. I LOVE Quidco so much! I've saved a small fortune this year using this cashback site (among others, of course!)
You can earn cashback on all sorts from shopping online for clothes to car insurance. Simply log in, find your retailer, click through and they track your purchase and pay you that percentage.
Even better, when you cash out with Amazon gift cards, you get more than you would if you were cashing out via BACs or PayPal – score!
---
TopCashback is another fab cashback site that also pays you more when you cash out via Amazon gift cards!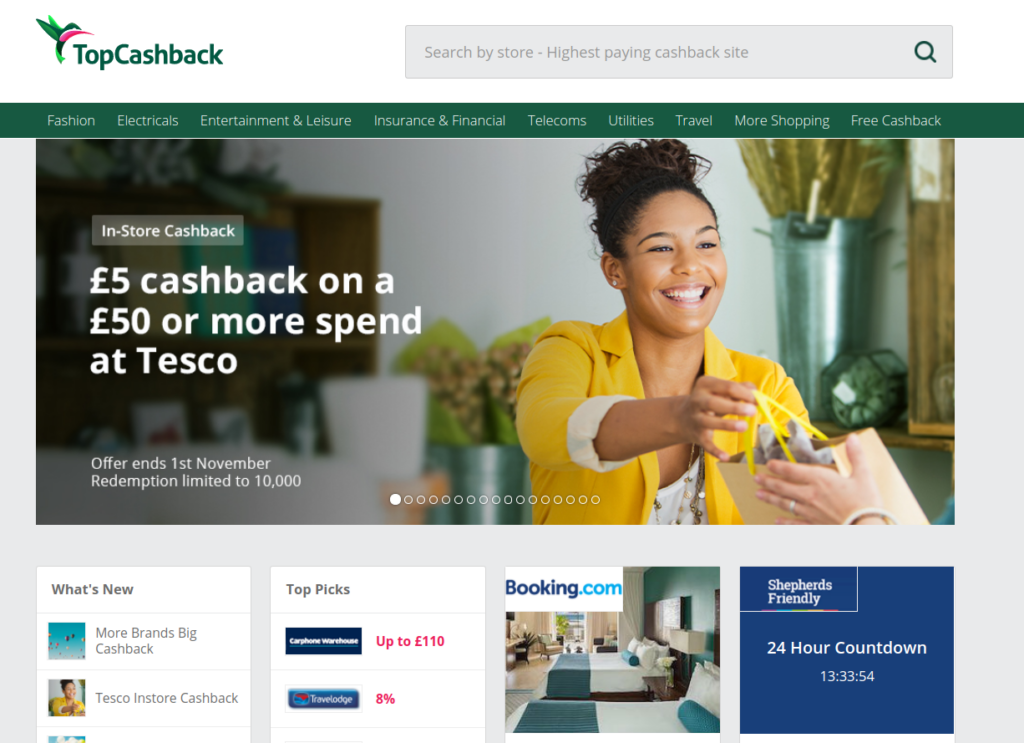 Like Quidco, you simply shop online via their site and it tracks your purchases. They then pay a percentage back into your account.
---
Honey is an amazing browser extension that sits in Google and pops up automatically every time there is a coupon or discount on a website. Their Honey Gold loyalty scheme is free to join and you can earn points every time you use one of their coupon codes.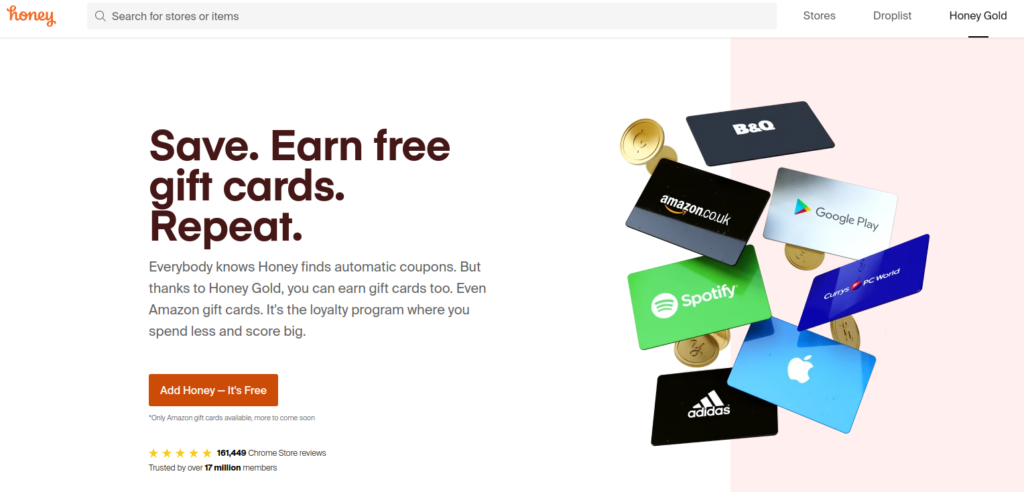 Once you've earned enough points, you can trade them in for free Amazon gift cards. It's literally the only loyalty scheme where you spend less and earn more points!
---
Qmee is definitely one of my favourite ways to earn Amazon gift cards. Sign up now to get 50p absolutely free! You get paid to search the web on sites like Google, Amazon, and eBay.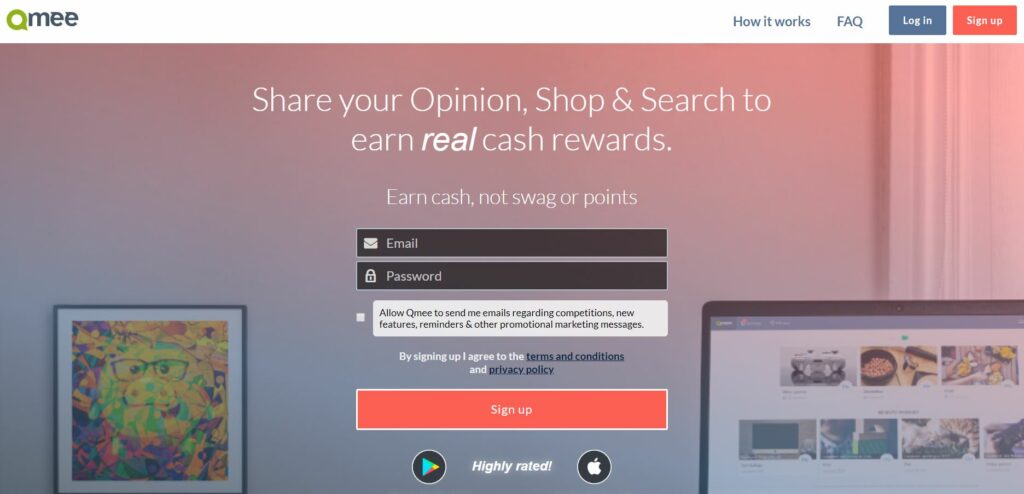 Simply click the links for ads when they pop up in your sidebar and watch your piggy bank fill up. They've also got loads of daily surveys, deals and cashback offers where you can earn extra money when you shop online.
---
Gener8 is an amazing browser plugin that replaces spammy, horrible ads with nice pictures instead. The best part? You'll earn money for viewing the ads! Sign up and get 10 tokens straight away!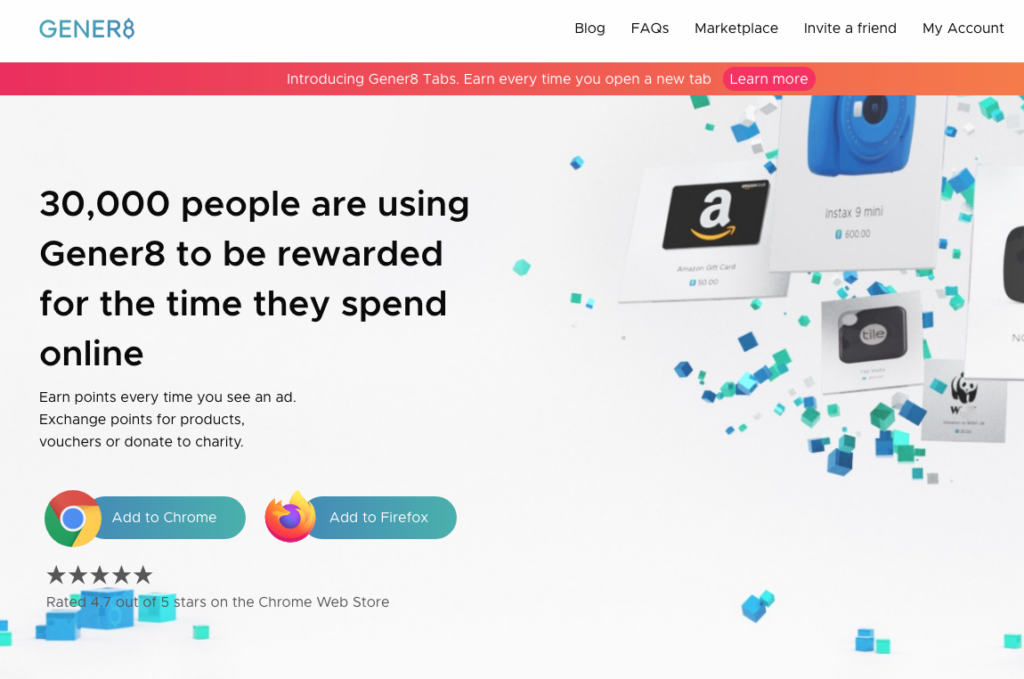 Once you have installed the browser plugin and chosen your preferences, you should start to see the ads pop up when you start searching online. You only need 50 tokens to bag yourself a £5 Amazon gift card. Amazing!
---
How to earn free gift cards on Amazon
There are actually a couple of ways you can earn free Amazon gift cards, on Amazon itself! Who knew?! Here are my two favourite ways to get gift cards on Amazon…
---
Did you know Amazon actually offers gift cards and money off your new device in exchange for your preloved Amazon gadgets like your Kindle, Echo, and Fire Sticks? Try their Trade-In Service next time you come to upgrade!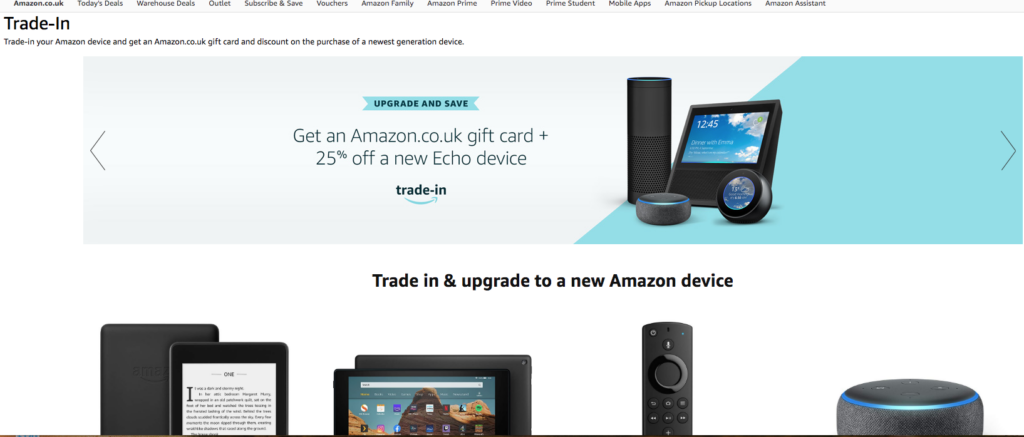 It's free to send in your items and they'll email you within two business days to let you know what your item is worth. Even if they can't use it, they'll still recycle it for you for free if that's what you want. How nice of them!
---
Become an Amazon MTurk and get paid for completing bite-sized tasks online like surveys, transcriptions, finding Google search descriptions, data entry, that sort of thing!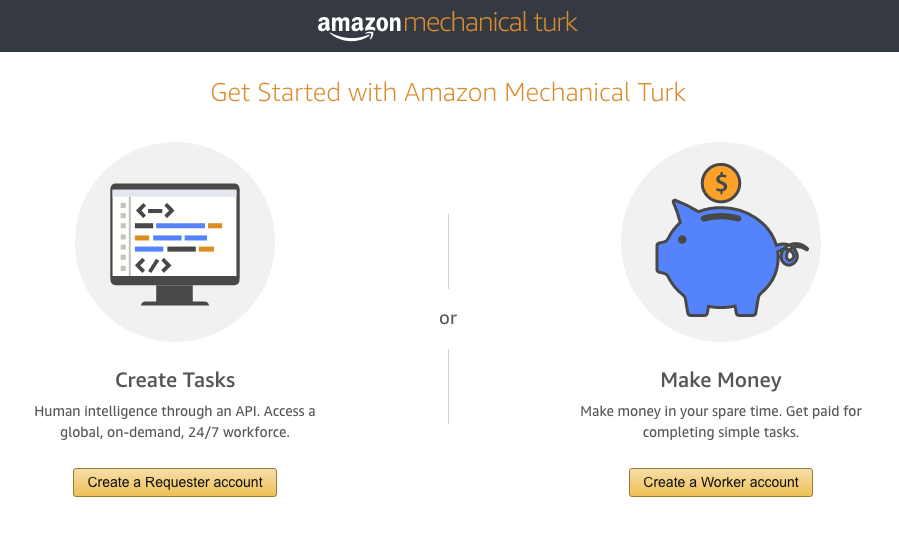 Once you've completed tasks you can cash out and get paid or you can choose Amazon gift vouchers instead. Hurrah!
---
More ways to earn free Amazon gift cards
Are you still with me? Great! Here are some more ways to earn free gift cards from Amazon…
---
I think this one is a great idea! If you spot a derelict property, you can report it on this site and they'll give you a £20 gift voucher! Even better, you'll get a whopping 1% of the purchase price if they can bring it back to use.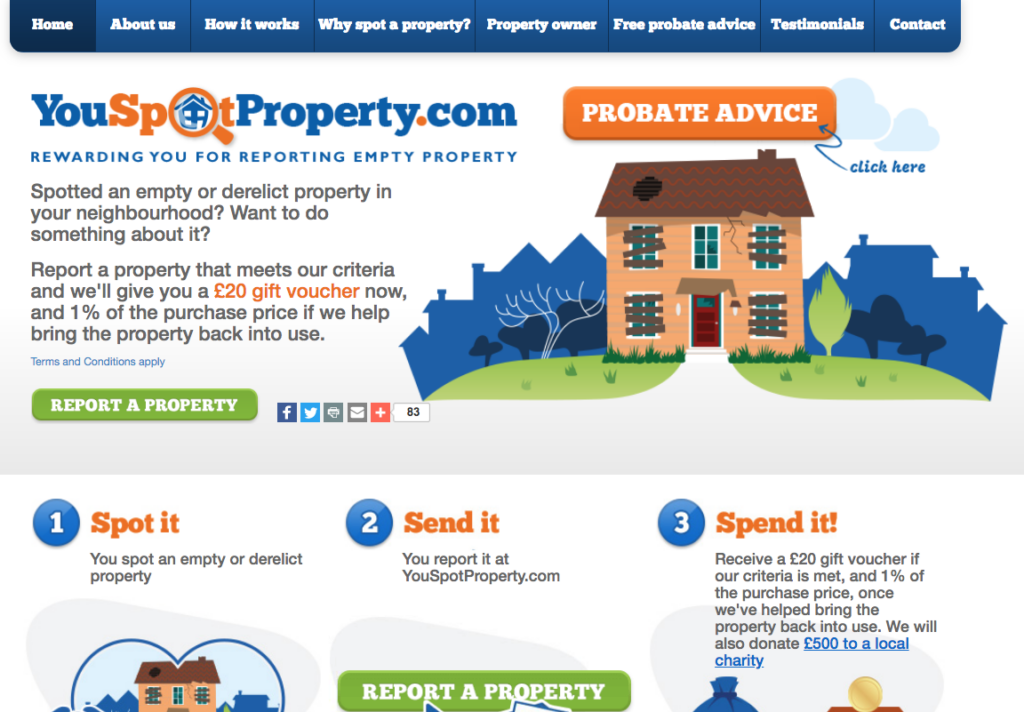 They'll also donate £500 to a local charity, which is a lovely gesture! It's really easy to submit a property, too. Save this one for when you spot a run-down property…
---
I don't like to encourage credit cards on here much, but if you're a customer with American Express, you can shop with your membership points on Amazon.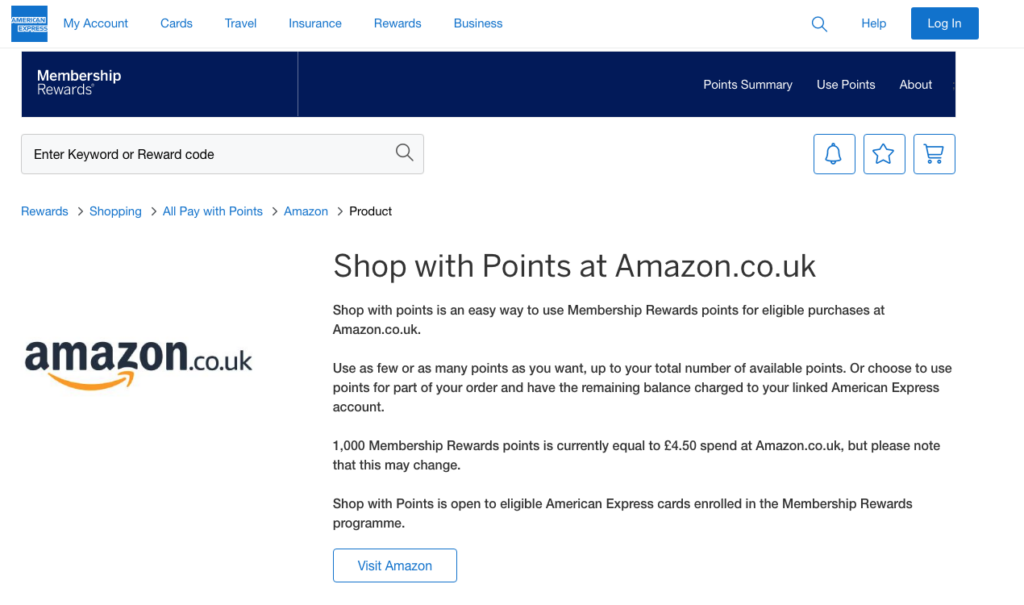 1,000 points are worth £4.50 in Amazon gift cards, but you must be enrolled in the Membership Rewards programme to take advantage of this.
---
Top tips on how to earn free Amazon gift cards
Above are just some of the ways you can get Amazon gift cards on a regular basis. There are constantly new opportunities popping up! Here are my top tips on how to keep an eye out for new offers and get even more free gift cards…
Switch your suppliers
Think about all your regular bills and services you use regularly e.g. energy, phone, bank, insurance, gym, etc. Companies are always looking for new customers and will entice you in with shiny offers like free gift cards and cash bonuses.
Next time you're looking to switch, make sure you check for these incentives! Just remember though to obviously weigh up the savings. Don't get sucked in by a freebie. (I've definitely done this before!)
Refer your friends
A lot of the sites and apps I've mentioned have refer a friend schemes, where you can invite your friends and family and get rewarded. Sign up and share your unique link or codes to earn even more gift cards.
Enter competitions to win free Amazon gift cards
There are SO MANY competitions posted on a daily basis online and across social media! Look on sites like The Prize Finder and keep an eye out on social media.
Twitter is fab for competitions if you follow hashtags such as #RTTOWIN #FreebieFridays and #WinitWednesdays for all the latest competitions.
---
So there we are – 50+ ways to get free Amazon gift cards! Have I missed any off the list? Let me know in the comments 🙂
Pin it for later…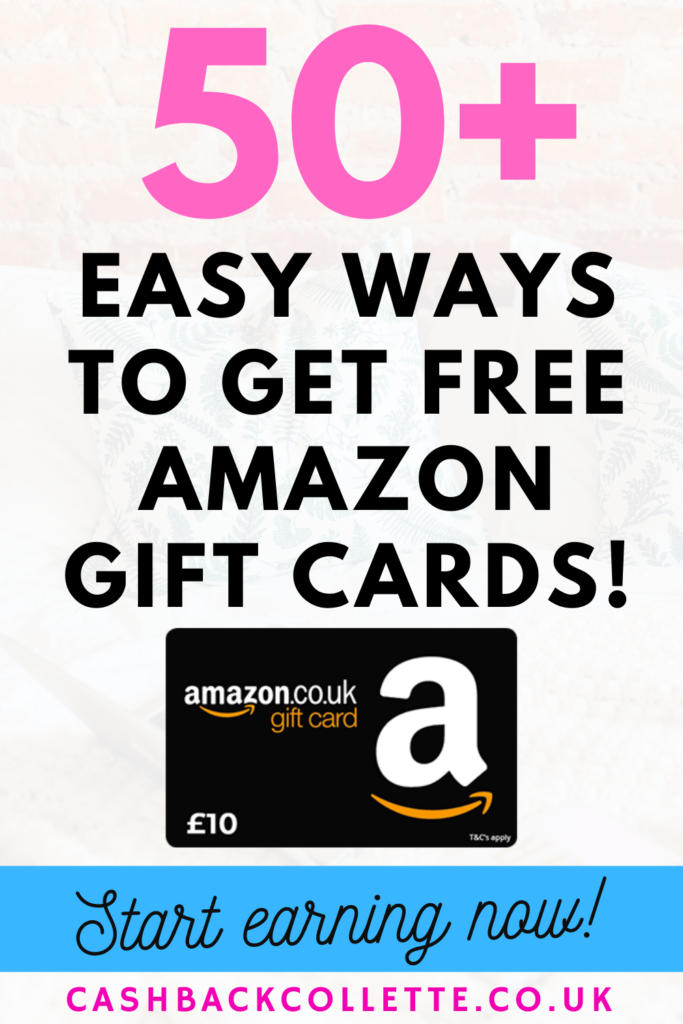 This post contains affiliate links, which means I earn a small commission on some of the products and services I recommend, at no extra cost to yourself.