The cost of living is constantly rising. It is set to skyrocket in the UK alone when regulators raise price caps in April. Therefore, you might think you need to cut back on spending.
In some cases, there are cost-effective replacements for everyday products that can save you money. Some examples include toiletries and cosmetics, food, and reusing things.
Vehicle Fuel Storage
The oil and gas industry all but has a stranglehold on the entire world. We are so dependent on them that they dictate prices that control world economies.
Even with an average profit of 20 billion in 2021, energy prices are increasing still. This not only relates to heating your home but also what you put in your car.
However, you can save some money by buying and storing fuel such as biodiesel and red diesel from sustainable suppliers like Fuel Box.
These can be stored for up to two years, potentially offsetting future price rises. 
Weekly Food Delivery
Next to your mortgage or rent, it's likely food is your most considerable expense. And the cost of groceries is yet another thing many people are struggling with today.
In the 21st century, in nations like the USA, the UK, and France, some people have to choose between heating or eating.
For families, the average food bill in the UK alone is approximately £650 per month.
However, you can save with companies like Hello Fresh and Gousto, which offer tailor-made food parcels for preparation.
You get all the ingredients you need for each planned meal, and they are delivered. Therefore, there is no waste at all, and you save money on fuel or travel to the supermarket.
Top tip: Many food delivery services like Hello Fresh offer big discounts when you refer friends, helping you save even more!
Cosmetic Subscriptions
Women and men alike spend a substantial amount on cosmetics and toiletries. Things like shampoo, cleansing products, and razor blades are the basics.
And then there are specialist treatments such as makeup and hair-care products.
Companies like Birchbox will create a specific subscription for daily treatments that costs far less than buying off-the-shelf from the likes of Boots. And some offer coupons and samples.
For the guys, you can save big with shaving subscriptions from sites like Manscaped and Cornerstone if you shave daily.
Entertainment Streaming
Streaming platforms can seem like an additional expense, but you save a lot of money when you compare it to buying a DVD box set or movie.
However, for the most part, you should only choose one. Netflix is recommended since most TV shows and films eventually make their way there.
Additionally, you might want to consider a video game streaming service such as PlayStation Now, EA Play, or Xbox Game Pass.
While you might have to wait a while for brand new games to come to these platforms, it's worth it when you consider a new-gen game is £70.
Reusable Items
For the environmentally aware, or even those who want to save some money, reusing items is an excellent way to do so.
This differs from recycling since you keep products to be used repeatedly. Reusable water bottles are a great example that everyone is doing.
Not only do you reduce the number of plastics in the environment, oceans, and landfills, but it costs you no additional expense to fill up with water from your home.
Plastic shipping bags are another great example. Why spend more money at the checkout when you can just bring your own?
Pin for later…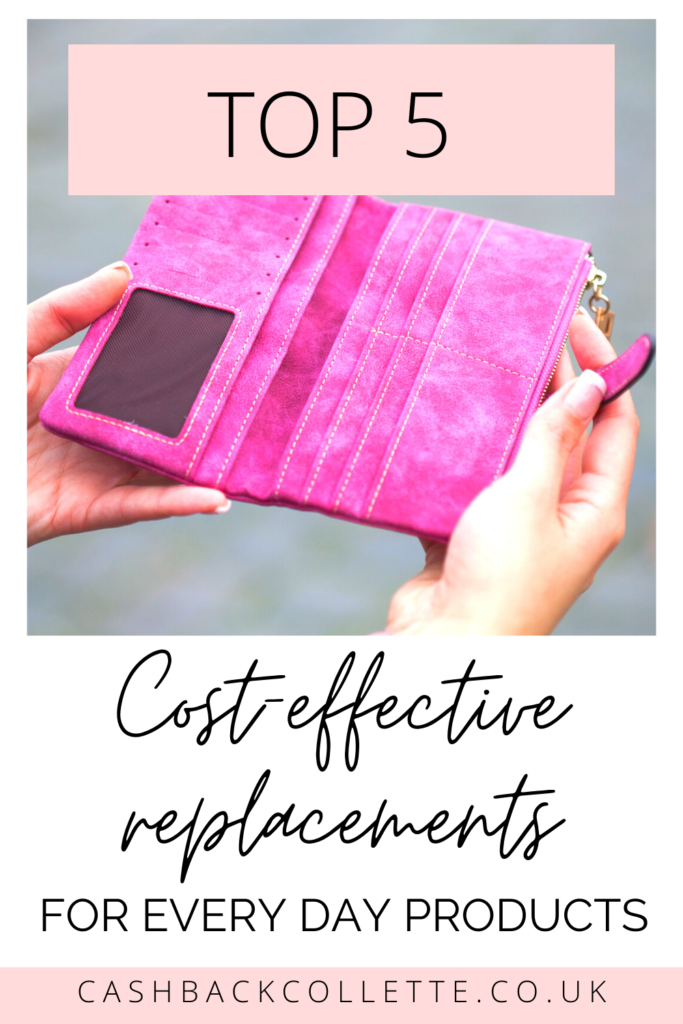 This is a collaborative post