Saving money sounds simple enough, but truly it really is a lot harder than it sounds! You have to commit to a savings account, and try to budget your finances to reach your goals every month.
If you're someone who struggles to save, this is your chance to come up with a proper savings plan that actually works for you.
These tips work all year round but are especially useful to help you save money for the festive season. Especially with Christmas coming up very soon, you're going to need a few extra pennies in the bank!
Without further ado, here is how to create a savings plan…
Realise what you have to pay (and what you don't)
Before you start saving, start by writing down all your monthly outgoings and weigh up what you can cut and what you can save as a result.
For example, if you're still paying for Disney+ or Netflix but barely use it, cancel it and use that money to put into your savings account. 
(Make sure you actually transfer the money into another account, rather than just spending it!)
Saving is really all about making simple choices. You'll be surprised at how much you can save just by having a little willpower over what you need, and what you can go without for a while.
Once your savings account has reached the goal you've set, you can obviously start paying for your subscriptions and little luxuries again if you wish! Or put it towards a luxury like a holiday.
Automate your savings
"Do not save what is left after spending, but spend what is left after saving." This saying by Warren Buffet makes so much sense!  
If you're only using your memory to save and only transferring the odd savings amount into your account at the end of the month, you might be doing yourself a disservice.
However, if you use automated saving, you can rest assured that money is always going where it needs to be.
You can use the banking app downloaded straight to your phone to manage this. No other effort is needed – just a few clicks and you're done! 
Some banks also have round up services, which you can activate via online banking. So for example, if you spend £2.90, they'll round up to the nearest pound and take the 10p and add it to your savings.
Talk to a Professional
Talking to someone who knows how to handle money is a good way to put a plan together that'll really work. After all, financial advisers can go through your finances with you with a fine tooth comb.
You can come out with a much more detailed plan than you may be able to make on your own. Of course, you may need to budget for this service as well, so be sure to weigh up the option very carefully.
Set a realistic goal
This one is very important! It's all well and good wanting to save money, but if you're too ambitious, you may end up failing at the first hurdle.
That's why it's a good idea to set a realistic goal. Something achievable that you can stick to each week or month.
For example, saving £10 a week (if you can) might not sound like a huge amount but in three months time you'll have £120 more than you did before.
Pin for later…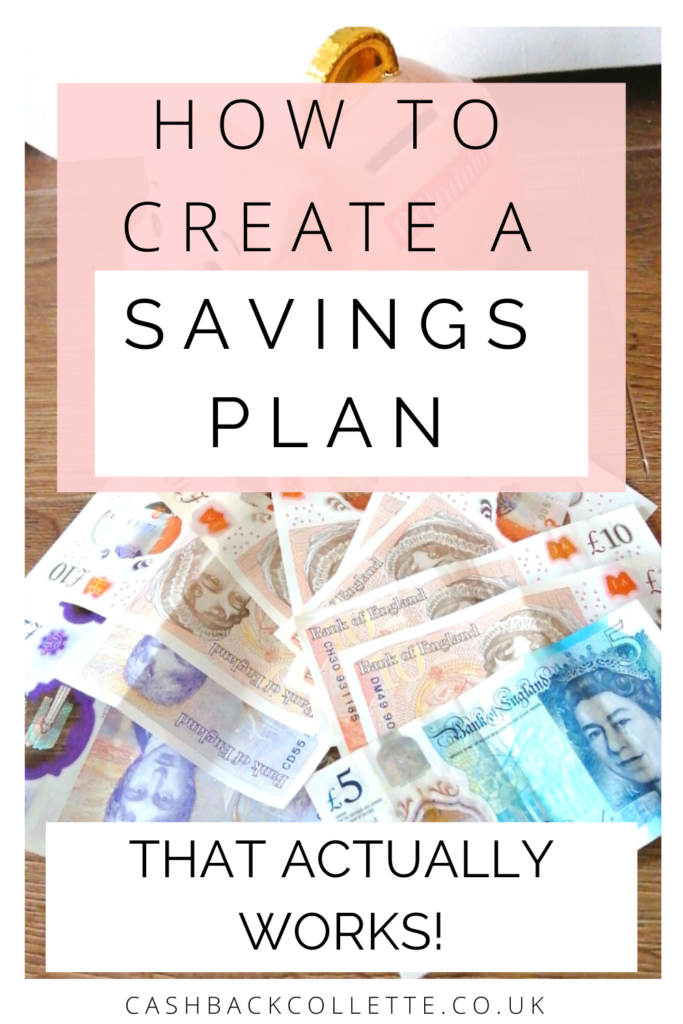 This is a collaborative post