Wondering what items are safe to buy second hand for your newborn? As a first-time Mum, I was very nervous about buying the 'right' or 'wrong' things for Rose. And the thought of buying anything second hand filled me with Mum guilt way before she was even born!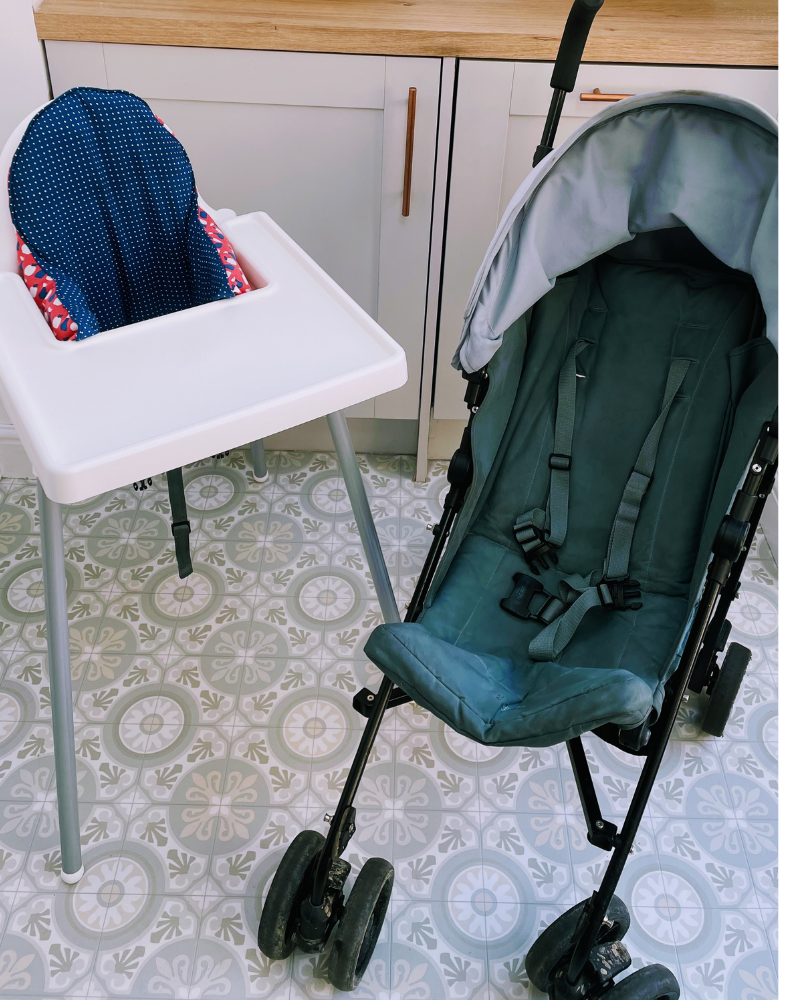 But then I got my head around what she genuinely needed (not that much to begin with) and reminded myself that we were on a budget.
We were in no position whatsoever to splash out on all the latest fancy baby gadgets and nursery 'essentials'. Especially on my statutory maternity allowance.
It turns out, most things are perfectly fine to buy second hand. And the items we bought preloved or received from friends and family were actually in really good condition!
Obviously, it's down to your personal preference and how much money you have to spend, but I can safely say that there isn't one thing on this list I have regretted/would regret buying used.
Psst… Before we get into the list, don't forget to check out my huge list of baby freebies to claim right now!
What to buy second hand for baby
From baby clothes to nursery furniture, here is everything that you can buy second hand to save money on baby essentials…
1. Preloved baby clothes
Buying used baby clothes and accepting hand-me-downs from family members has definitely saved us a lot of money. In fact, I would say it's definitely one of the best ways to save money on a new baby.
Babies grow FAST. I know everyone says it, but it's because it's so true!
Plus, they're likely to have a few 'explosions' and sick ups in the early days. Not to mention the food stains once they reach the weaning stage!
So while those adorable, brand new, little outfits are tempting, it's best try and avoid spending a fortune on new clothes in the first year. Especially if you're on a tight budget.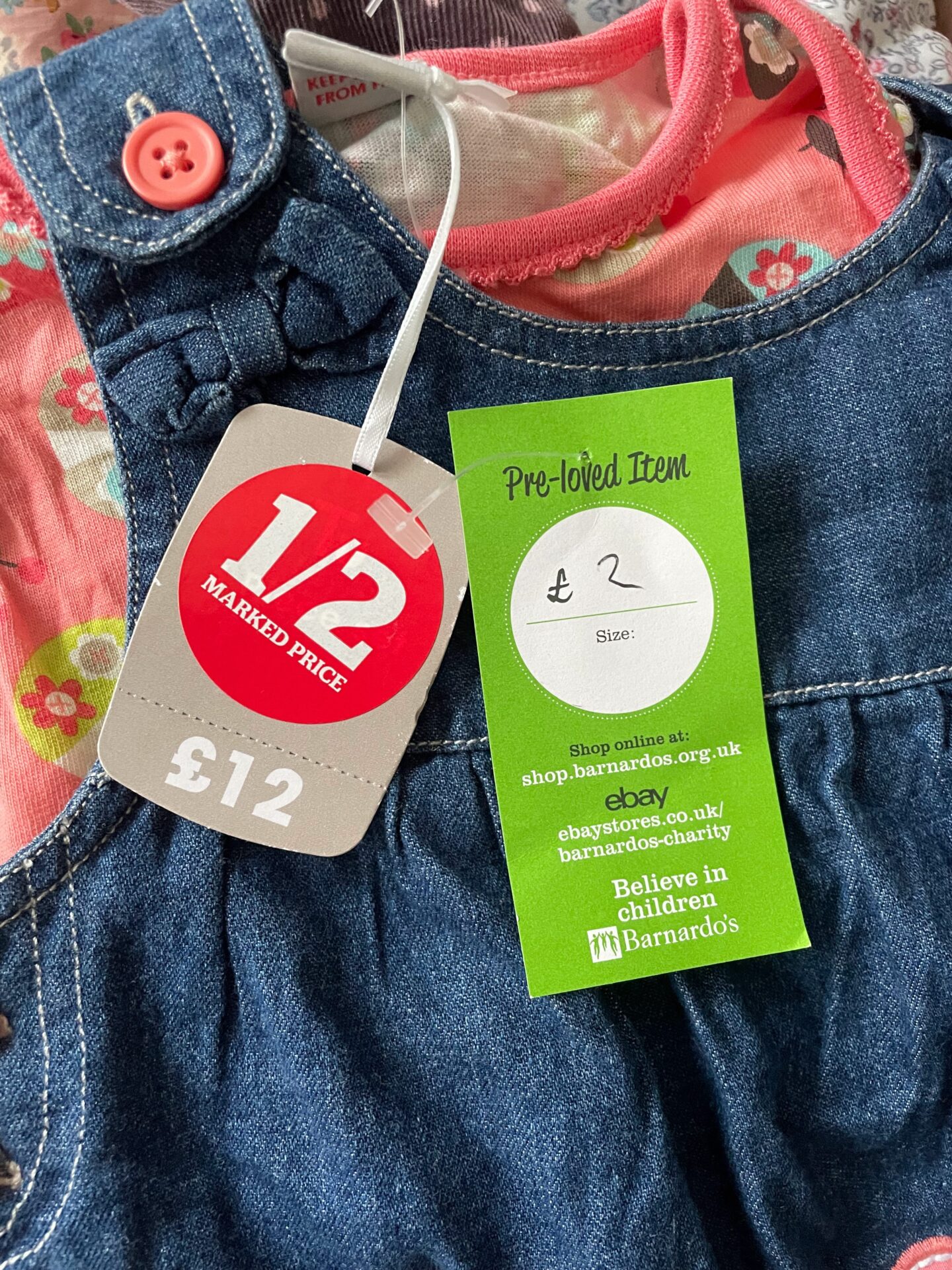 If you are looking for used baby clothes, Vinted and Facebook marketplace are amazing! Lots of fellow mums sell similar sizes in bundles too.
I've bought a few bundles for Rose from a buying and selling group on Facebook, and most items are in good condition, with plenty of life left in them. You often get a good mix of things like sleepsuits, bodysuits, jackets, shoes, dresses, tops, leggings, and rompers.
A couple of things to consider with used baby clothes; have a quick check before buying – do all the buttons, poppers, and zips work? Are they secure?
Also I would suggest avoiding anything with drawstrings or things that may not be safe or fully functioning anymore, especially with newborn clothes.
2. Used baby toys
Buying second hand toys is another great way to save money. Have you seen how expensive baby toys are these days?!
We've saved a small fortune buying things like used the v-tech baby walker and a bunch of fisher price interactive toys from Facebook Marketplace, charity shops, and eBay.
Similar to clothes, parents often sell toys in bundles to declutter quickly, meaning you can get a good variety of baby toys at a bargain price.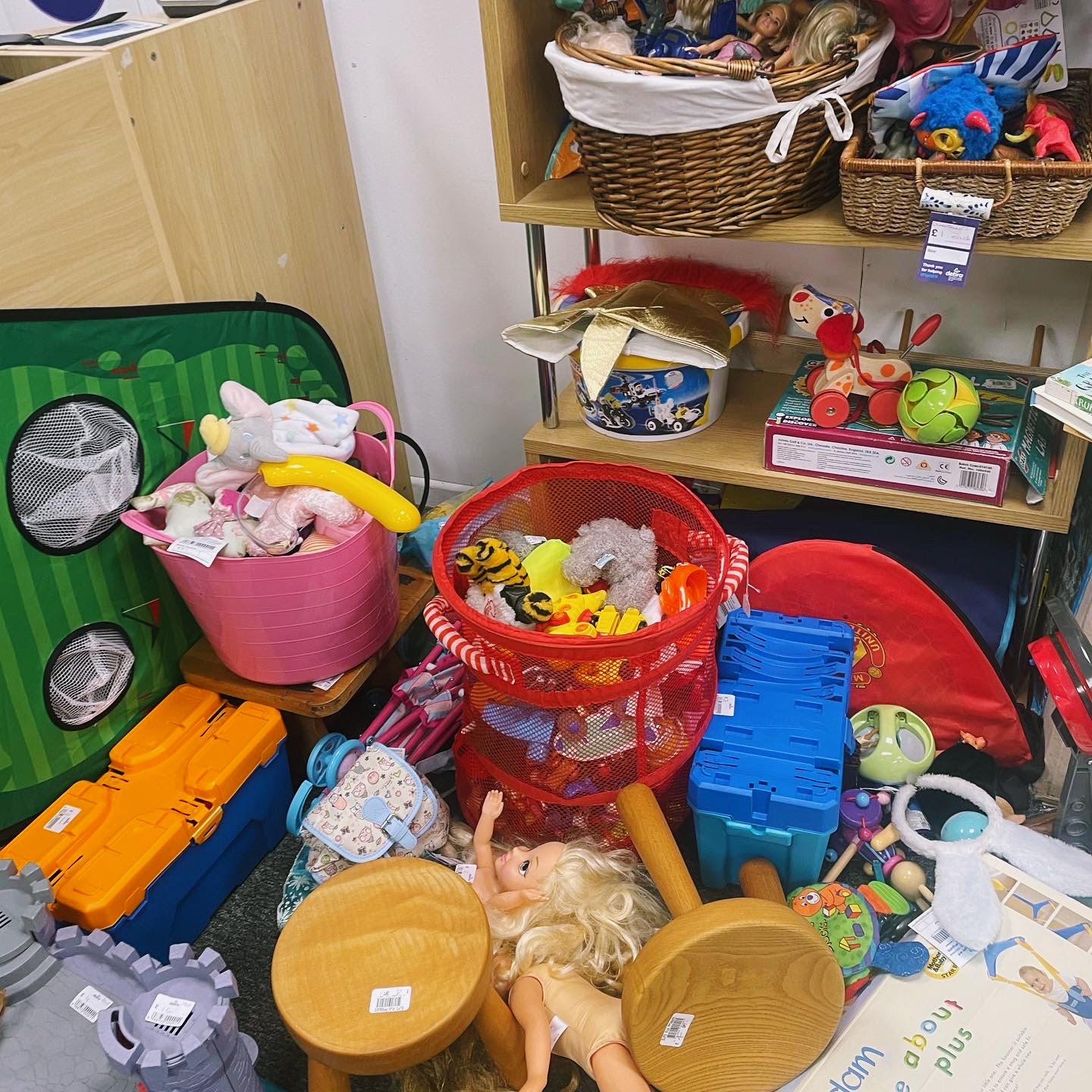 When purchasing used baby toys, here are a few things I would suggest:
Check all the parts are included and safe to use (no sharp corners, parts that come away and baby could choke on, etc)
Look for the CE sign, which means the product complies with European safety requirements
Google the toy name and the word 'recall' to check if the toy has ever been recalled by the manufacturer
Give soft toys a nice hot wash and disinfect any toys with a spray or wipe before giving them to baby
Find any instructions you need online by searching for them on Google or visiting the manufacturer's website
3. Prams & strollers
You may already have your eye on a pram or stroller, but in general, most prams and push chairs made after 2015 comply with safety standards in terms of stability, shoulder-strap safety, and impact.
Brands such as Joie, Ickle Bubba, Bugaboo, Silver Cross, and Mamas and Papas each have their own quirks and advantages. It all depends on what you're looking for in a pram or buggy.
When you're buying a second hand pram, make sure you take it for a spin to make sure everything is smooth and works as it should, and that you and baby are both comfortable with it.
Also, don't be embarrassed to ask to collapse it and open it back up again a few times to try it out. You're going to have to learn how to do it at some point, and also this will highlight if anything is broken, loose, or has any parts missing.
Finally, don't forget to check if it comes with accessories like a rain cover or pram bar – these are great for hanging toys on during outings.
4. Baby bath tubs
A baby bath is definitely something I wouldn't bother splashing out on! (See what I did there??) Chances are, your baby will outgrow them pretty quickly. They might not even feel comfortable or like being in a baby bath tub.
Rose HATED the baby bath we got from a family friend. I'm not joking when I say that she reached a new screaming pitch every time we tried to bathe her in it. So to be honest, I'm glad we didn't buy one new.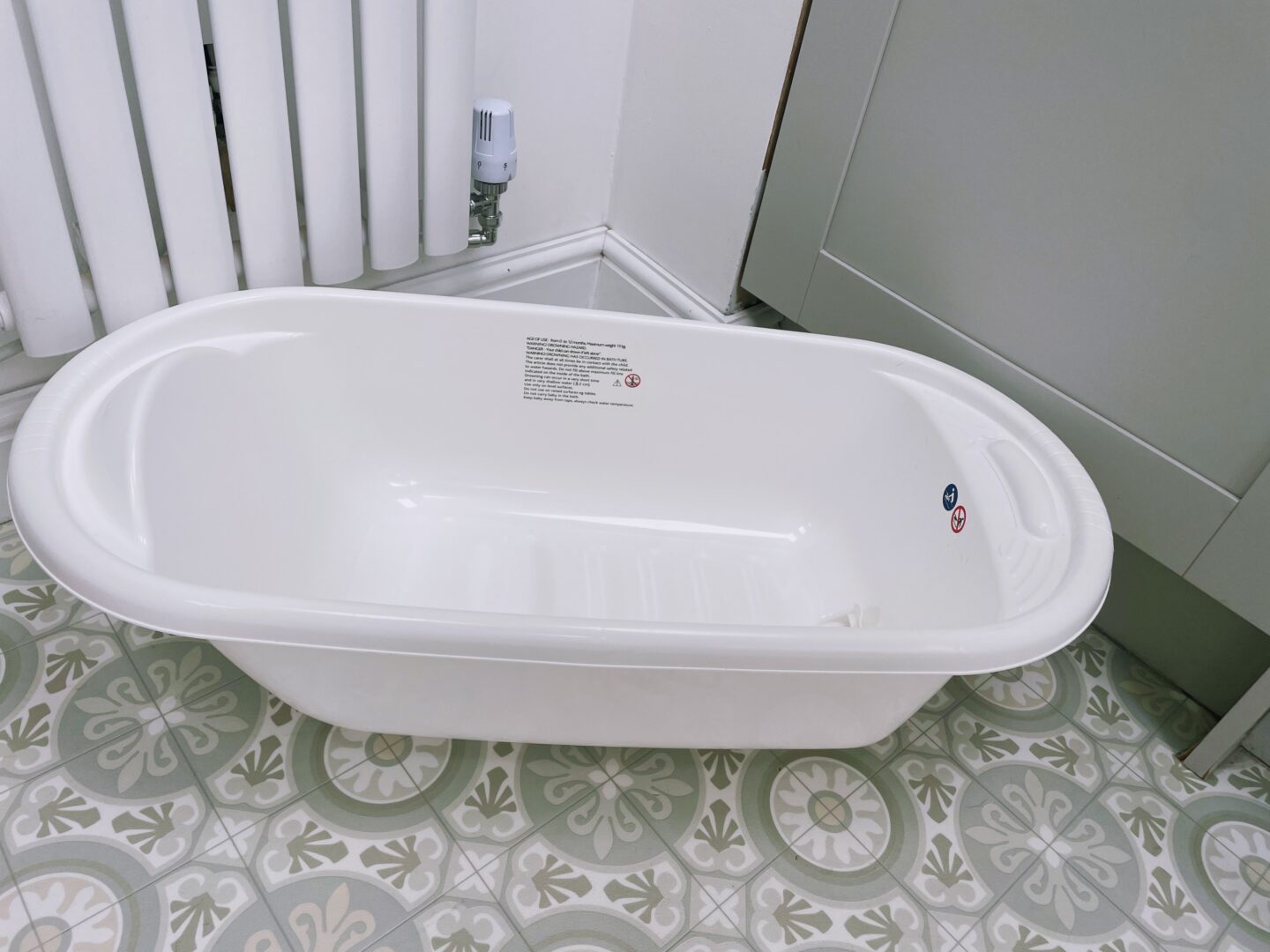 She much preferred me getting in the big bath with her. She still does and she's almost one now. I actually really enjoy it too. It's lovely bonding time for us both and it really helps her relax before bedtime.
If you want to try a baby bathtub, you can pick them up new quite cheap for around £10-20. But it's always worth looking on local selling sites first. Someone might even be giving one away for free!
As I said, babies outgrow these fast so chances are, some used ones will be like new. Just check the one you're buying isn't mouldy or it doesn't smell funky.
5. Play pens
Play pens are another product that is totally fine to buy used. They are really expensive brand new so buying preloved is a great way to save some cash.
Just look out for the BS EN 12227: 1999 or 2010 safety mark, as that is the This European Standard safety test for play pens for babies up to 15kg.
I would also highly recommend giving the play pen a once over in person before agreeing to purchase it.
Personally, I would definitely avoid buying one that looks really dirty, or is damaged in any way, like it has holes in the sides or floor, or it looks like certain parts are missing.
As with any purchase online, ask for real photos of the one you're buying, don't accept stock catalogue-looking photos.
Also, don't commit to buying one that you haven't seen fully built. If they have already collapsed it 'ready for collection' then they might be trying to hide something!
6. Nursery furniture (excluding cots/cribs)
You can save a lot of money buying nursery furniture second hand. We bought a fab IKEA nursing chair from Gumtree for just £40, which would have cost £200 brand new in-store! Plus an extra £30 for the cushion.
Other items to look at are things like baby wardrobes or chest of drawers for storing baby clothes and bits and bobs like nappies, cream, wipes, etc. And changing tables if you have room for one.
I would hold out for gently used furniture, and avoid anything with obvious missing parts or with major chips or paint damage. It helps to quickly Google the make and model if you have it, just to check it meets safety standards and hasn't been recalled.
I'm excluding cots (or cribs) from this list because they are not considered safe to buy second hand for many reasons. the main ones being that many older cots have been recalled or do not comply with existing safety regulations.
Plus, there might be missing parts or screws that compromise the structure and safety of a cot. You also don't know where it has previously been stored. If heavier items were resting on top, you don't know what damage this could have done to the structure of the cot.
Therefore, it's safer to avoid buying a second hand cot and save up to purchase a brand new one.
7. Rockers & swings
Rockers and swings are also perfectly fine to buy second hand. I see hundreds of these on local selling sites, so it's definitely worth looking before buying these brand new.
A basic rocker starts from around £20 brand new and swings start from around £50 new. But they can cost well over £100+. On sites like Facebook, you can pick these up from around £10 depending on the make and model. A lot of these have barely been used!
As with most products I've recommended on this list, make sure you do a quick search to find out more information like recalls, instructions, what parts should be included, etc.
8. Nightlights
Nightlights are pretty self explanatory and should be fine to buy second hand. Most are either plug ins or battery operated, or both. With battery operated nightlights, I would just suggest making sure that the batteries aren't easily accessible and that no parts can be pulled off by baby.
9. Nappy bags
A good quality nappy bag from brands like Storksak and Tiba + Marl can cost you an eye-watering £150+ so if you're after a designer brand, it's a really good idea to buy a used one. You can find some fantastic bargains on sites like Vinted and eBay.
Preloved nappy bags may have the odd signs of wear and tear, but chances are, a used nappy bag from a designer brand will last longer and wear less than a cheaper, generic nappy bag.
I personally prefer rucksacks too, as I can chuck it on my back and still have my hands free and not worry about it falling down my arm or the pram handles every five minutes.
10. Play mats & activity gyms
Play mats and activity gyms are so good for that all important tummy time in the first few months. There are different types so make sure you do some research first. Some have toys attached to encourage reaching and pulling up.
Others grow with your baby, and are great for rolling and general play as they get older. Likewise, some are made from wipe-able material, while others you can pop in the washing machine. It all depends what your personal preference is.
Once you find one you like, have a look on local selling sites and in charity shops for second hand bargains.
Baby products that are safe to buy second hand (with caution)
Here are some products that you probably could get away with buying preloved, but you would have to do some extra research and be more vigilant when purchasing these…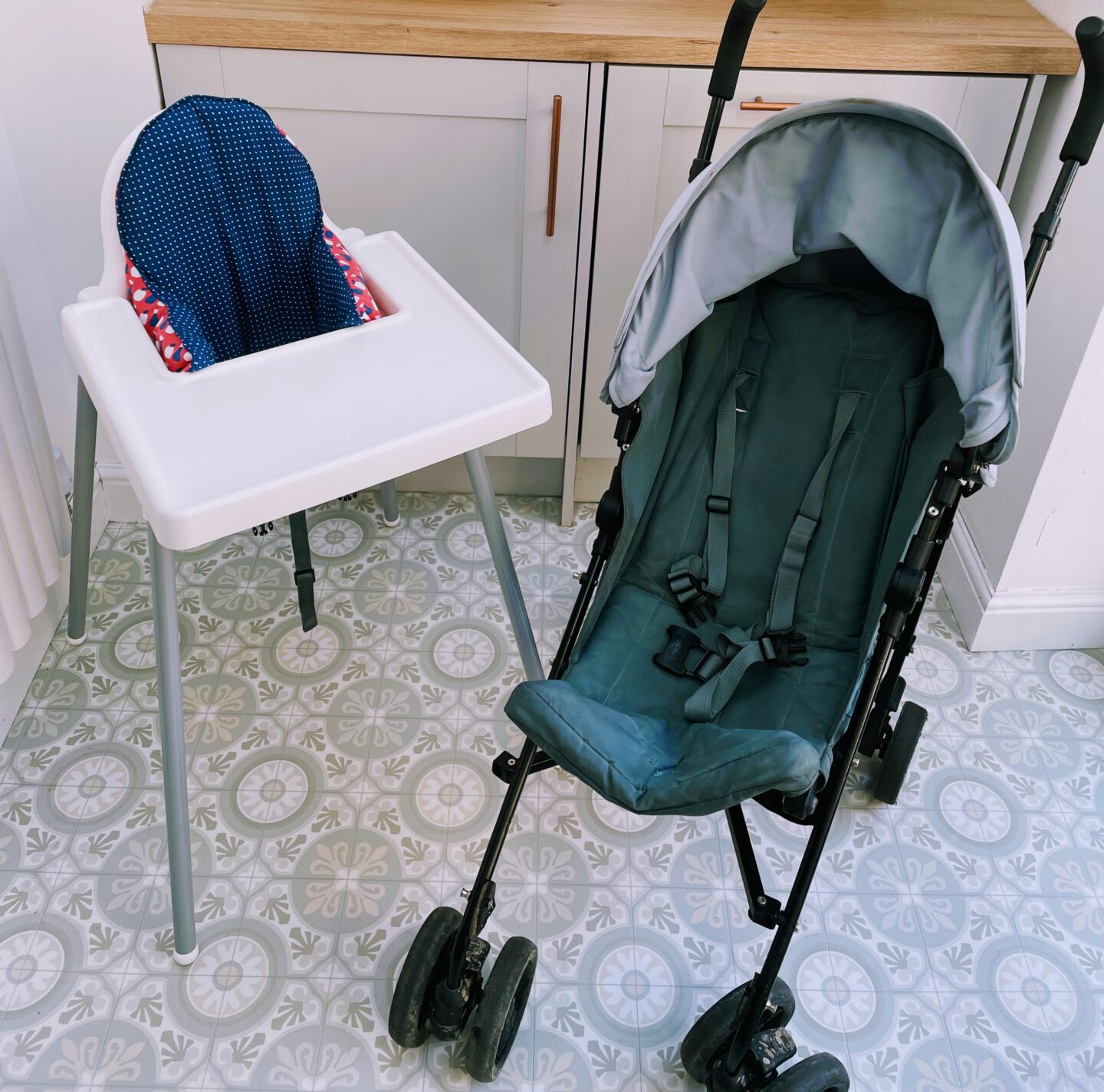 11. High chairs
There are many mixed feelings in the mummy community about how safe it is to buy preloved high chairs.
High chairs sold in the UK need to conform to standards BS 14988-1, which was introduced in 2006. Personally? I would avoid any high chairs that are older than this.
In my opinion, I would also swerve any wooden high chairs without a tray. The ones you see in some pubs and restaurants leave baby more exposed and more likely to bump their head on the table. Plus, wooden ones may have splinters in them if they're quite old.
Also, second hand high chairs may have missing parts or screws, making them unsafe. That being said, if you know the make and model is pretty safe (e.g. an IKEA Antilop high chair) and has all the safety features such as harness and waist straps, then these should be fine.
12. Slings & carriers
Most slings and carriers are safe to buy preloved, and I would always recommend looking for used ones. I go to a baby dance group and a few of the brands the ones the instructor recommends for best support and longevity are Integra, Sleepy Nico, and KahuBaby.
She also insists people look for second hand carriers, as these are really expensive brand new! Before you purchase a used one, take a close look at the straps and functionality, and familiarise yourself with what parts the sling or carrier should have and how it should look.
If it looks a bit misshaped or really worn, I would say avoid buying it. That being said, I've rarely seen carriers that look like this online. Most of them have barely been used, so you can really bag yourself a bargain!
13. Monitors
Monitors are another super expensive baby essential to buy brand new, depending on what brand and features you're looking for. Buying a second hand monitor could help you save money, but just make sure you wipe any previous setting.
Otherwise, you could end up accidentally connecting to someone else's WiFi or risk sharing your baby on screen by accident! Also, double check it charges fine, doesn't overheat, etc.
14. Baby gates
Baby gates can also be bought preloved, but again, I would err on the side of caution with this one. Some parts may be missing or may have weakened over time, so make sure you double check before you purchase one.
15. Reusable nappies
Reusable nappies can also be purchased second hand. Obviously, the less used the better when it comes to preloved nappies. As with other products on this list, you might even strike gold on local selling sites and bag brand new products at a fraction of the cost. Or you may find people giving away free nappies too!
What about breast pumps, bottles & steriliser equipment?
I can understand why people would buy these items second hand if they're basically new, but personally? It's a no go from me. All the potential bacteria and germs lurking around in these products is enough to put me off.
That being said, if it's coming from a family member or close friend and you thoroughly clean it, I guess it's not a huge issue. It's your call at the end of the day!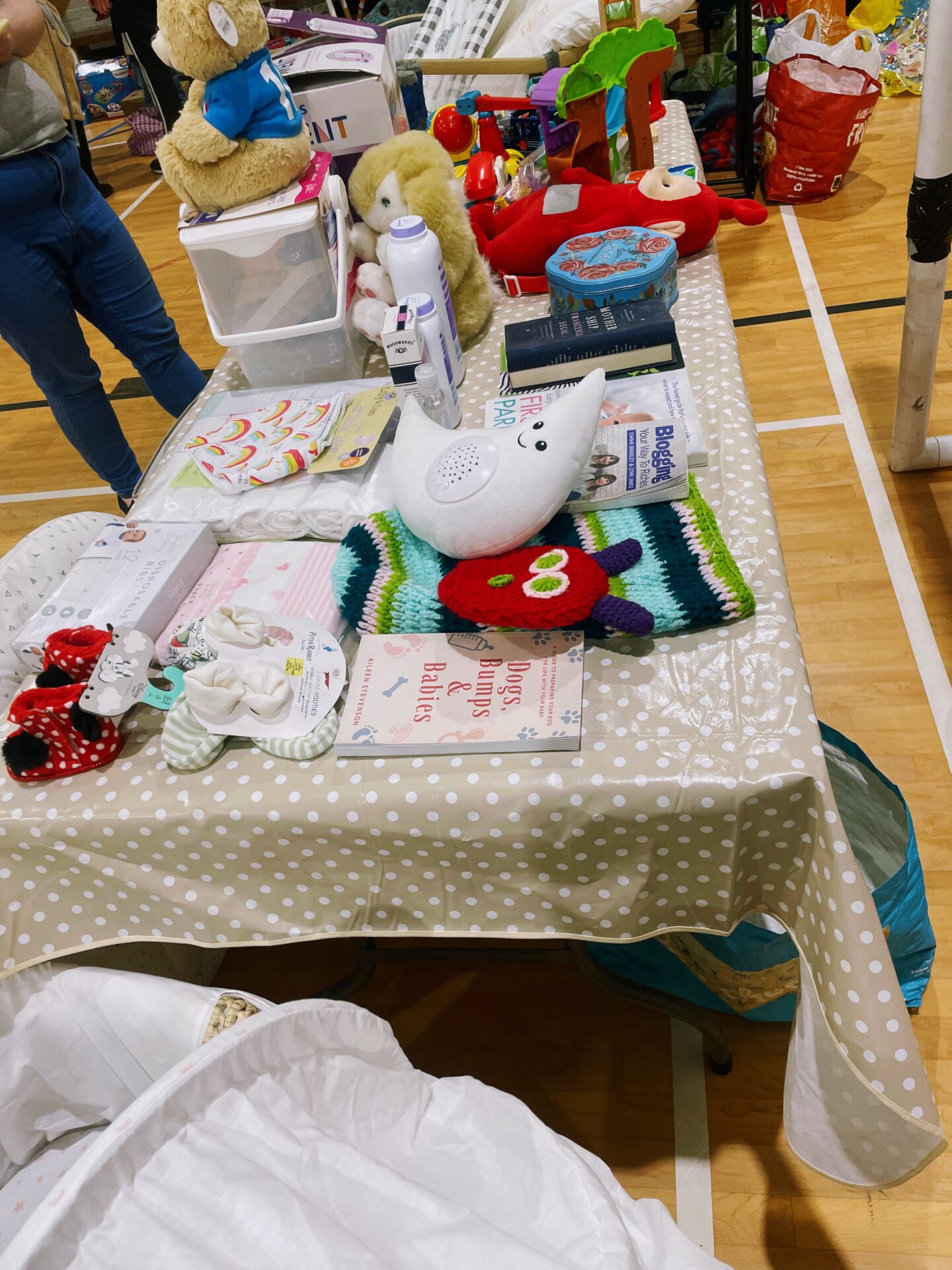 Top tips for buying preloved baby items
I've shared some advice within this post for buying specific second hand baby products, but just to summarise… Here are some of my top tips for buying preloved baby items:
Google the product and add the word 'recall' in your search to check it hasn't been recalled at any point
Always try and see the item you're buying in person first before you hand over your cash
Do your research and check that whatever you're buying has all the relevant parts, screws, buttons, etc. If it doesn't, it might be best to avoid it! That being said, if the part missing isn't 100% essential, it could give you some serious haggling power…
Have a look online for baby and child events near you. A good one local to us is The Little Children's Market North West
Consider hosting a swap event with your fellow mum friends to help each other out
What items have/would you buy second hand for your baby? Are there any missing from this list? Or any on this list you would avoid? Let me know!
Happy bargain hunting!
Save for later…