There are certain things in life that we just can't be without! More often than not, they're rather expensive items. Nevertheless, you needn't bank the bank to afford some of life's finest or most essential things. Here are three life essentials you can save money on today!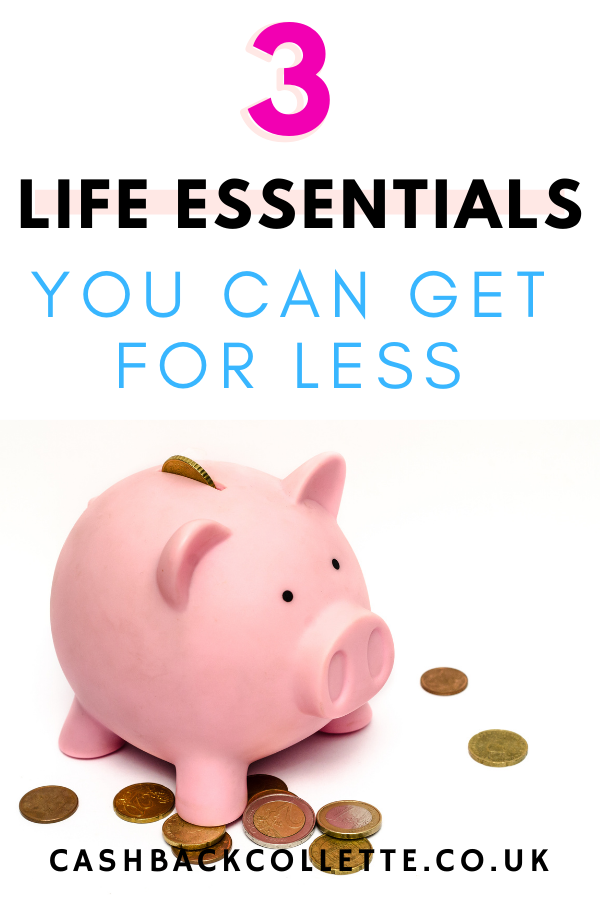 1. Your Car
When it comes to buying a new car, you must know how to haggle down a used car. By having your car finance secured in advance, you will be in a stronger position to be able to do this.
Firms such as ChooseMyCar make the process of securing car finance easy for you. This allows you to focus on negotiating with local garages to get the best deal on your new used car. Even if you have a bad credit score, it's still possible to secure an attractive car finance rate. You just need to find the right company.
If you want to acquire a Ford vehicle, it is best to approach specific dealerships to help you save money. For instance, the Pentagon Ford 0% finance offer gives you great deals on a wide range of new Ford vehicles.
This means you can select the ideal model to suit your needs. As such, you can purchase your choice car model on finance. This allows you to get a reliable car at a reasonable cost without putting a strain on your finances.
Persevere and you could make a pretty good saving. Equally, it's worth shopping around to find the best deal on petrol that you can find. Normally supermarkets boast the most attractive prices, so it makes more sense to fill up your tank there.
2. The Weekly Food Shop
Speaking of supermarkets, do you really need to venture to the most expensive every week? Yes, Waitrose or M&S Food might be close by but you could be getting much better value at ALDI or Lidl without compromising on quality too much.
Can't bear to be without your favourite branded items? Shopping between the two and getting your essentials from a supermarket might be the ideal solution for you. Signing up for supermarket loyalty schemes like Tesco Clubcard or Sainsbury's Nectar schemes are also a good idea and will allow you to earn money back to spend on future shops.
Remember, frozen or tinned food can often be much cheaper than the fresh stuff. So if you're looking to save money, these are the aisles to head for.
Related: 50+ ways to save money at the supermarket
3. Broadband
Price comparison sites like Uswitch to get the best bang for your buck on your broadband. Nowadays, you don't necessarily need to be with a leading provider like Virgin Media or BT.
There are great value broadband packages – that are fast enough for the whole family – available from the likes of Plusnet and Hyperoptic. Often, you can get referrals from friends or family to save you money on your broadband package too. Generous bonuses of up to £100 credit are given out by many providers for being referred or referring somebody new!
Signing up for a longer-term contract, while a bigger financial commitment, can also help you to save money in the long run. Plus, you get more attractive rates on offer if you're prepared to invest for longer.
Hopefully, this will help you to cut down costs on three of life's essential items with this guide. For more money-saving tips, be sure to check out some of the other articles on the blog.
Pin for later…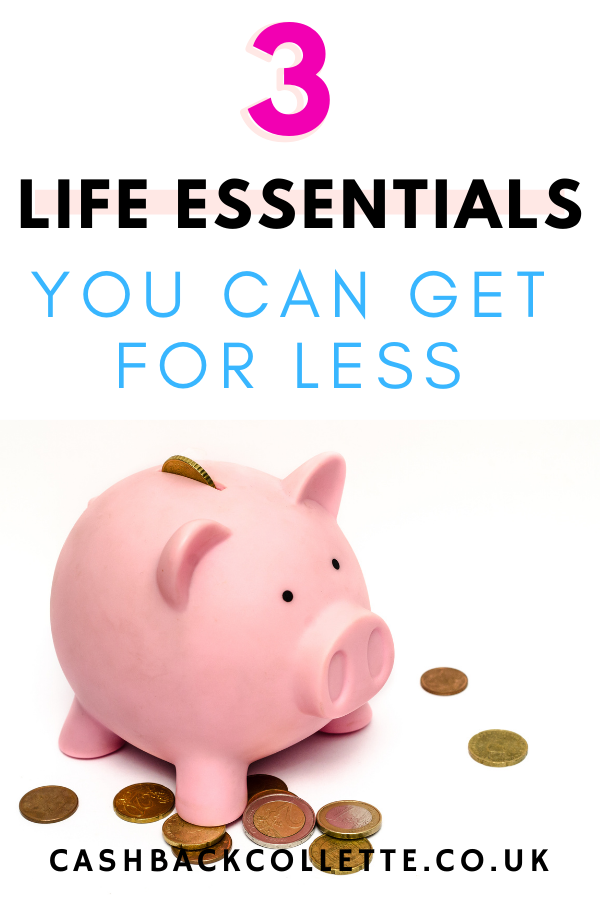 This is a collaborative post