Have you thought about getting a cheap or free flu jab this winter? With everything that's been going on, this might be the last thing on your mind! You might be wondering if you can even get a vaccine as we enter another National lockdown?
Keep reading to find out more…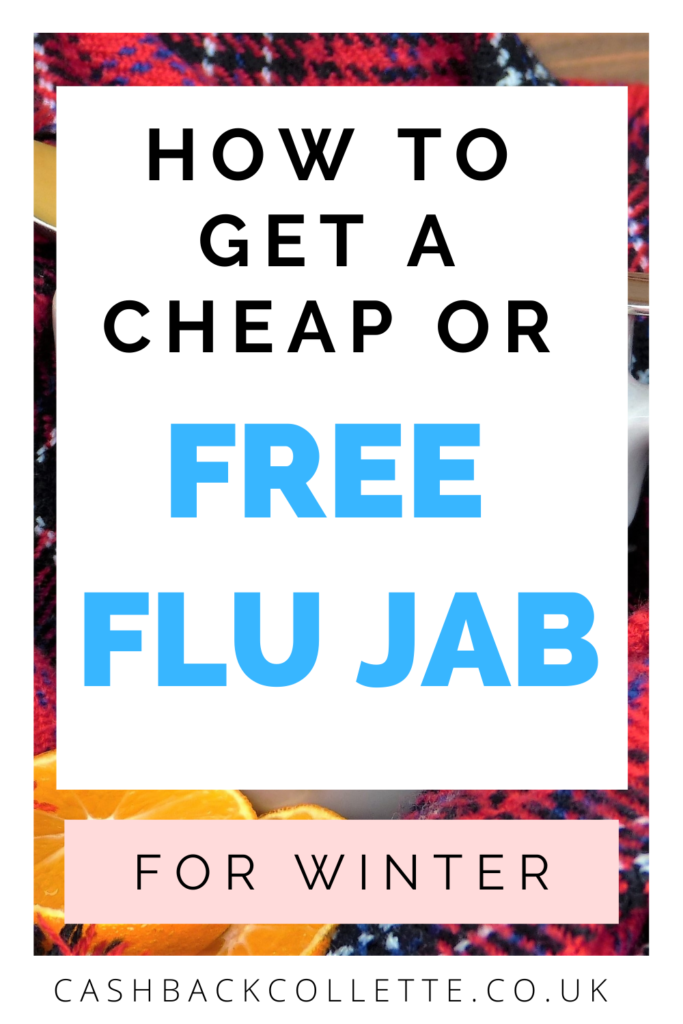 This post is actually inspired by my parents!
I was speaking to them the other day and my dad mentioned he'd been for his free flu vaccine at the local chemist.
I thought it was fab to hear that these were still being offered! Despite everything with COVID-19 and another lockdown looming. 
I and my partner George also went for a flu jab around this time last year. As it's that time again, I thought I would do some research on where we could get one and share with you lovely folks…
---
What is the flu vaccine?
Just in case you're not sure what a flu vaccine/flu jab is… It's a vaccination that can help protect you from catching the flu during winter. It also prevents you from passing the flu onto other people.
The NHS provides the flu jab to over a whopping 30+ million people every year, so it's definitely worth getting one to help protect yourself and your loved ones!
---
How to get a free NHS flu jab
To get a free flu jab, you must meet certain criteria listed below in this post. If you're classed as a vulnerable person, you will receive a letter in the post around September/early October asking you to book yours in.
Similarly, if you pick up a regular prescription or see the doctor this time of year, your pharmacist or GP will ask you if you've had your flu jab yet around October time onwards up until January.
---
Am I eligible for a free flu jab?
According to the NHS website, you are entitled to get a free flu jab if you:
Are 65 years old or over
Have a health condition like asthma, diabetes, obesity, or a heart condition
If you're pregnant
You're a frontline health or social care worker
Are in long-term residential care
If you receive a carer's allowance or are the main carer for an older or disabled person who would be at risk if you got sick
You live with someone who is at high risk of catching coronavirus (who may be shielding)
Primary school kids and children in year 7 at high school
Find out more information about the flu jab on the NHS website.
You may not know this, but some employers also pay for their staff to have the flu jab. Check with your manager or your HR department to see if this is something your workplace offers.
---
Where can I get the cheapest flu jab?
If you don't fit into the criteria above, there are still a number of places that offer the flu vaccination at a reasonable price. Here are the cheapest flu jab options available near you…
---
Asda flu jab
---
Morrisons
---
Day Lewis Pharmacy flu jab
---
Superdrug
Superdrug is another place offering flu jabs. They're charging £12.99 for a private flu vaccination. You can just walk-in or book online or via telephone if you'd like to play it safe.
---
Lloyds Pharmacy
Lloyds Pharmacy is also offering flu jabs at £12.99. You can book online or call them to secure a slot. Some branches are also inside Sainsbury's so if you shop there, you pop in and get your vaccine while you shop. How handy!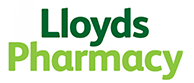 ---
Boots Pharmacy flu jab
Boots is the most expensive place on the list, offering flu jabs at £13.99 per person. However, you can earn Advantage loyalty points on this purchase so it's worth it for any Advantage cardholders. You can also book your free NHS test here if you're eligible.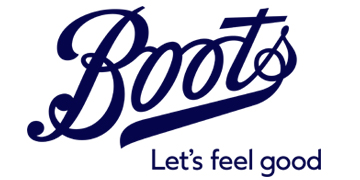 ---
Do I have to get a flu vaccine?
If you fall into one of the categories above then you should definitely book in for your free flu jab. However, even if you do not qualify for a free NHS flu jab, you should still seriously consider booking one, as it can protect you and your family.
---
Are there any side effects?
Most people don't experience any side effects from the flu jab. At most, you might get mild symptoms of a cold like a minor headache or sniffy nose. You can also feel tired or lose your appetite but that's about it. Any GP or pharmacist performing the jab will inform you of any potential side effects beforehand.
For more information about the vaccine, I would definitely recommend checking the NHS website.
Pin for later…