Looking for the best loyalty card schemes in the UK? I don't know about you, but I'm a big fan of loyalty cards! They are a fab way to bag exclusive bargains and rack up points to spend on the things you love. It's a win, win really – you get all the deals, and the shop gets a new customer. Result!
If you're a savvy shopper like me, chances are your purse is probably bursting at the seams with loyalty cards. But are you actually taking advantage of all the perks?
In this post you'll find:
The best loyalty card schemes for supermarkets, retail, fuel, coffee, and even DIY!
Top secret tips and tricks on how to maximise earnings and get free coupons
Loads more amazing ways to save money at the supermarket & on the high street
Let's get on with it!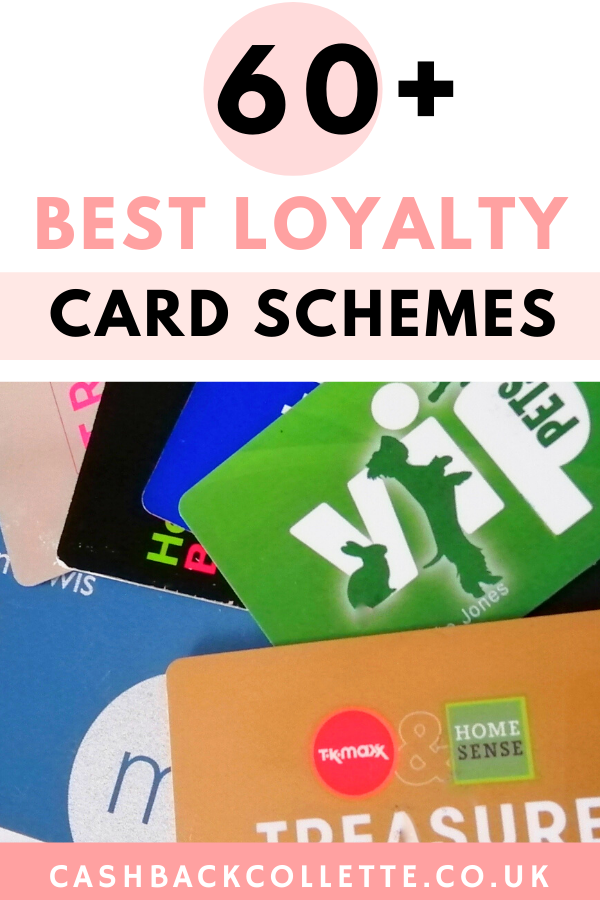 Best supermarket loyalty cards
Using a loyalty card is one of my favourite ways to save money at the supermarket. It's so easy to stack up points on your weekly shop! Here are the best ones…
Sainsbury's Nectar card
Nectar is one of my favourite loyalty schemes! There are loads more brands you can collect points from (eBay, ASOS, Topshop etc.) but Sainsbury's is the most popular way to bag points.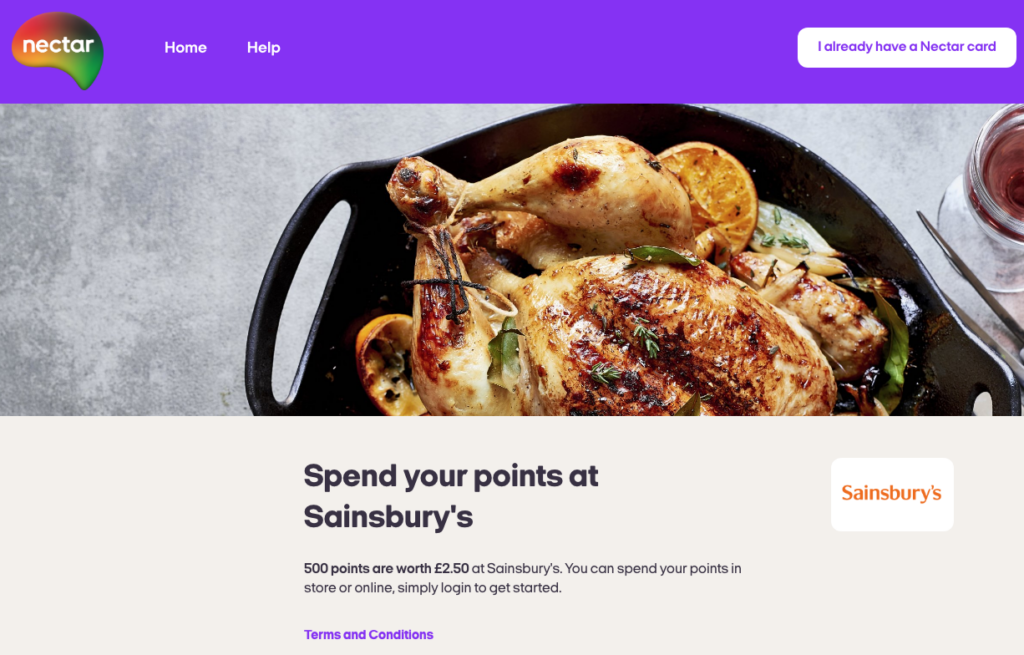 You can earn one point for every £1 you spend at Sainsbury's and you can also collect 1 point per litre at their petrol stations. Once you hit 500 points, you get £2.50 off in-store or with a range of partners.
Check out the list on their website for more information.
Ways to earn extra Nectar card points:
Get free points by answering surveys on Nectar Canvass
Look out for special promotions on the Nectar website and in your emails where you can earn major bonus points – up to 10,000!
Download the app to check new offers daily
Related: 20 best ways to earn Nectar points in the UK
Tesco Clubcard
Another popular supermarket loyalty card scheme is Tesco Clubcard. You'll get one point per £1 for spending in-store and one point per £2 spent on fuel. Every point you earn is worth a penny if you're going to spend them in Tesco.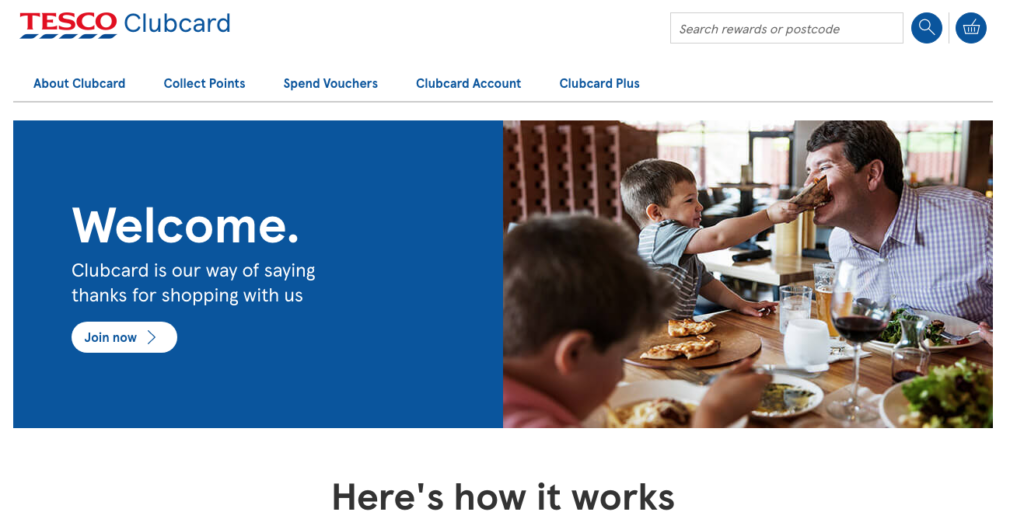 They also have loads of partners where your points are worth up to three times the amount! E.g. turn every 50p into £1.50 spend off restaurants like Zizzi and Pizza Express.
You'll get vouchers in the post based on the number of points you've collected every three months. If you're in a hurry to cash in, you can also use the Clubcard app and website to claim your vouchers within 24 hours.
How to earn extra Clubcard points:
Collect points on your Tesco Mobile phone bill (one point per £1)
Pick up extra Clubcard points on your Tesco Bank Credit Card (one point for every £4 in Tesco, one point per £8 spend elsewhere)
Open a current account and earn an extra point for every £1 spent in-store or on fuel using your debit card (one point per £8 in other stores)
myWaitrose loyalty card
myWaitrose works slightly differently to other supermarket loyalty schemes. You don't collect points as such, but there are other perks and benefits.
My favourite one and a popular bonus for most shoppers is the free hot drink you get each time you visit a store and buy something. Remember, you'll need to bring your own reusable cup!
You can also get a free newspaper whenever you spend £10 in-store or £60 online. You can also enjoy little wins including 20% off fish from the counter on Fridays. There are also money-off events and exclusive competitions for anyone who signs up.
Also, don't forget to scan your card every time you shop to receive regular coupons and discounts in the post.
Morrisons More loyalty card
Morrisons More now comes in the form of a shiny new app, as well as the traditional card option. You get a generous 5 points for every £1 spent, plus 5 points per litre on fuel. Once you've earned 5,000 points, you'll receive a £5 More voucher.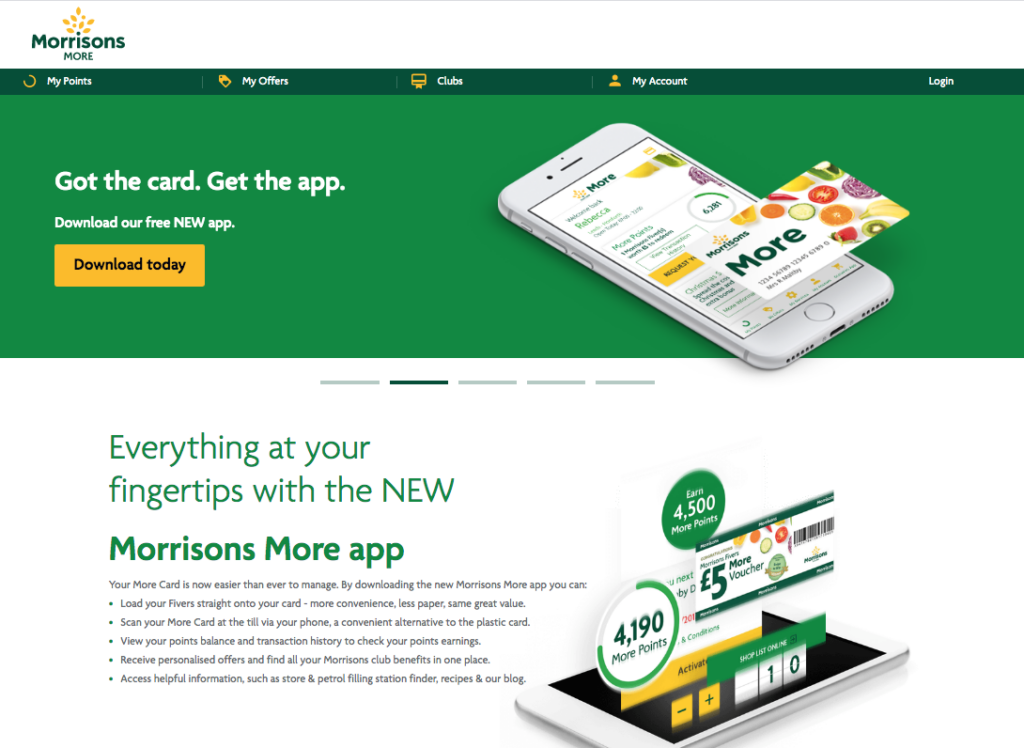 This is where their new app comes in handy! You can store your vouchers and points on your phone, scan the app at the till, and access handy tools such as the store and petrol station finder, new recipes, and your current points balance.
How to earn extra Morrisons More points:
Scan your app or card regularly to receive personalised offers for members
Enjoy exclusive promotions, where you can earn extra points on certain items
Co-op Membership loyalty card
Join Co-op Membership for just £1 and earn back 5% of your total spend when you buy selected products in-store. Spend your cashback on your favourite items or essentials on your next visit (excluding Co-op own brand and things like fuel, stamps, cigarettes, etc.)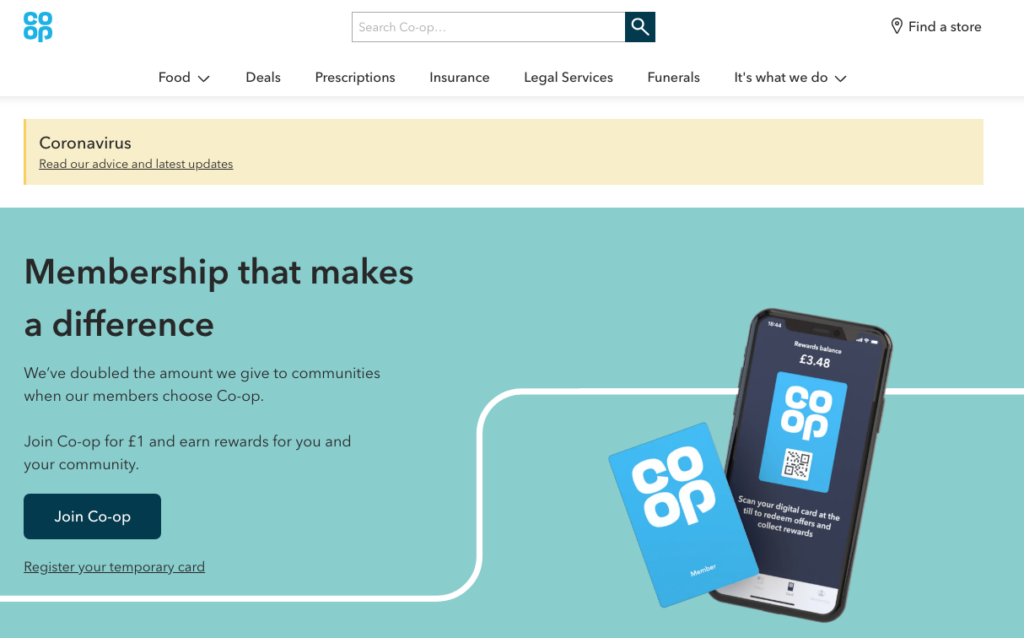 You'll also get exclusive offers and discounts on Co-op services like insurance and legal products, plus you might also be eligible for a share of their profits if they're doing well.
With a Membership card, 1% of what you spend will also be donated to local causes within your community – you can even choose which one!
Iceland Bonus Card
The Iceland Bonus Card is actually more like a savings card. You pick up one in-store and sign up online and then every time you shop, you can tuck away some money and ask the cashier to top it up. For every £20 you spend, they'll give you £1 on top. Pretty good right??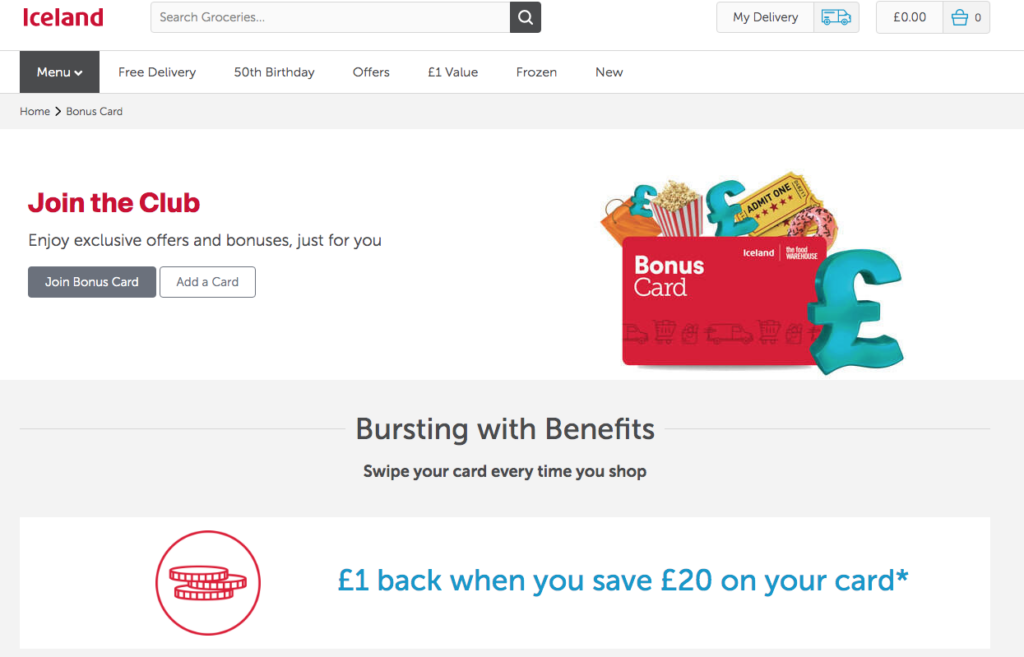 If you're planning for Christmas or a special occasion, just putting away £2 a week could save you a whopping £109!
On top of this, you'll get exclusive bonuses and offers throughout the year, plus free delivery when you shop in-store AND online. Sign me up!
Lidl Plus
Download the Lidl Plus app and sign up for free to bag yourself loads of bargains! So far, I've seen £5-off a £25 shop, a free doughnut, and 15% of frozen veggies. Don't miss out if you're a regular shopper here…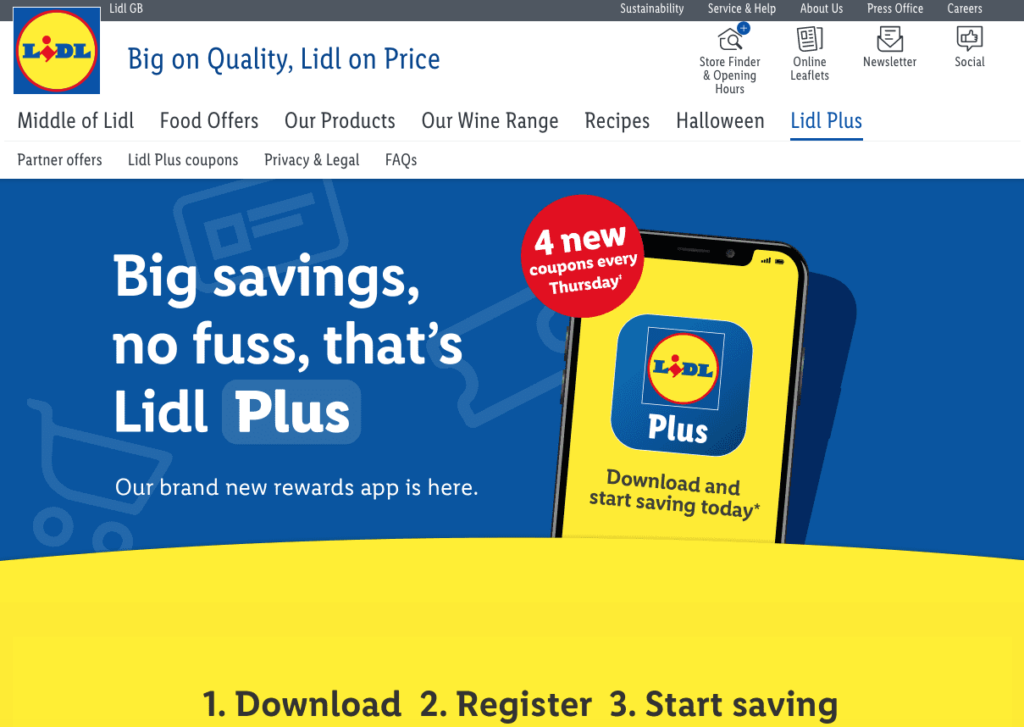 M&S Sparks Card
Now this one isn't technically just a food loyalty card, but I think you can get the most out of your M&S Sparks Card in their food halls. Earn 10 points per every £1 spent in-store and get personalised treats and rewards.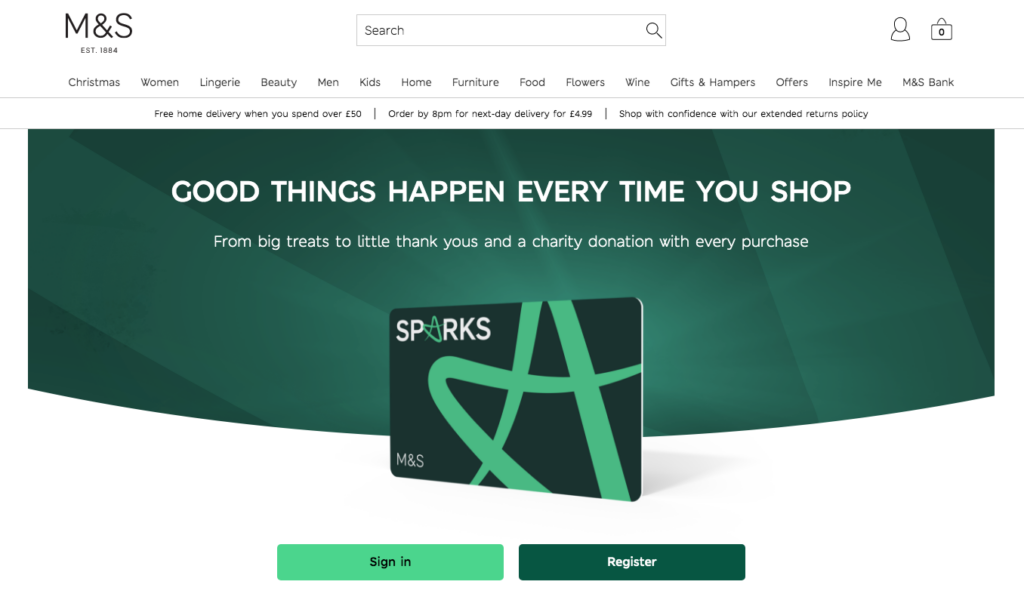 These include things like a free coffee and an extra free side when you take advantage of their popular dine-in deals. Plus loads more!
Earn extra Sparks points:
Write a review to earn an extra 25 points
Shwop and donate your clothes to charity to gain 50 points
Pick up a lovely birthday surprise treat
Best beauty loyalty cards
Moving onto beauty now… I can't tell you how much money I've saved by having my beauty loyalty cards handy when topping up my makeup bag. Here are my favourites…
Boots Advantage card
Boots Advantage card is probably the most popular in the beauty category. You can earn 4 points per £1 and every point is worth 1p when you spend your points in-store or online.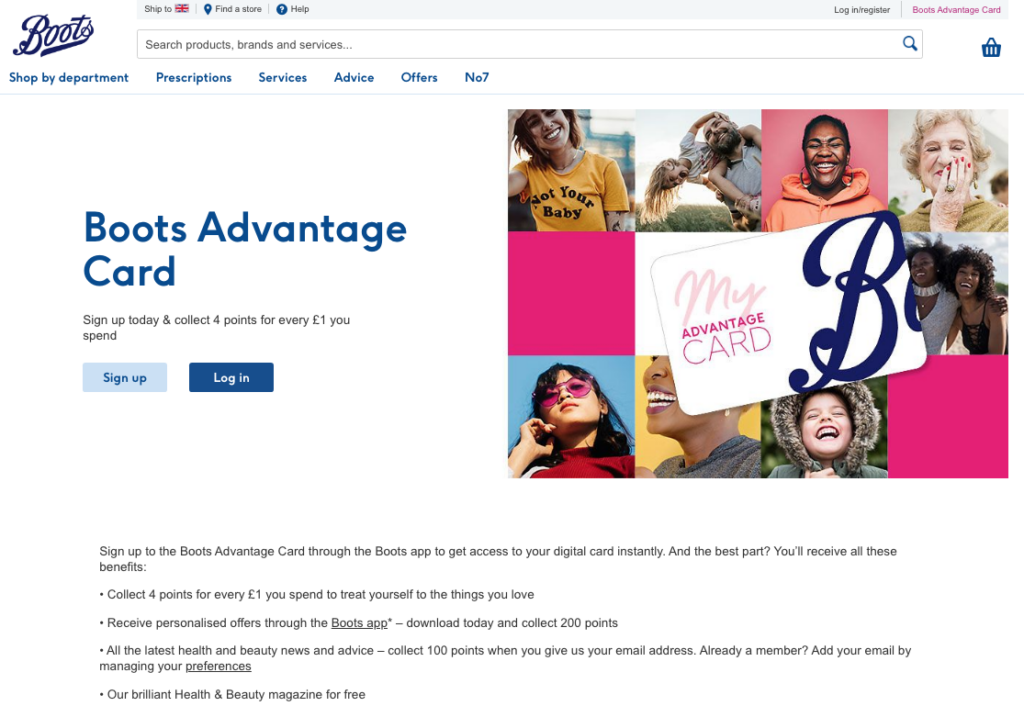 Just a head's up, you can't use your points as part payment. E.g. – if your foundation is £8 and you have 800 points, you'll get the foundation for free. If it's £8.50, you can't just add a 50p payment, you need enough points to cover the whole cost.
How to earn extra Boots points:
Mega points weekends where you can earn big points e.g. 1,000 points on £50 spends
Check the app and in your inbox for special and personalised offers
Pick up the Boots magazine for free in-store and check out exclusive coupons and discounts
Students get a 10% discount
Superdrug Health & Beauty card
Save cash on all your beauty favourites with a Superdrug Health & Beauty card. There are loads of benefits, including Treat Thursday and a birthday surprise! Plus, unlike the Boots card, you can pay using a mix of points and cash.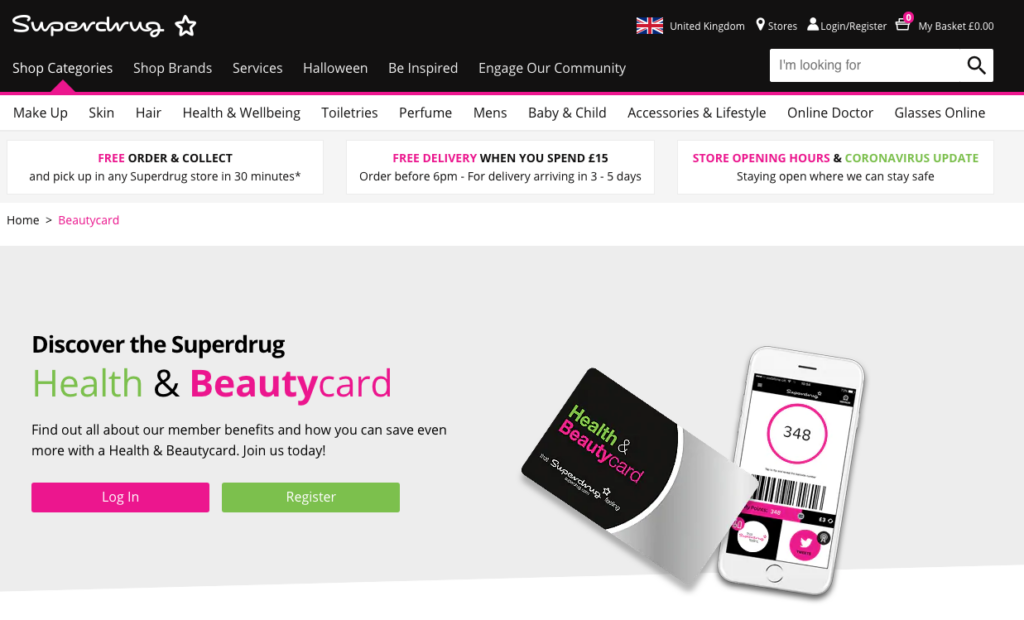 You'll earn 1 point for every £1 you spend, and they also have bonus point offers on selected products, where you can earn even more.
You can spend your points per every 100 points you earn:
100 points = £1
200 points = £2
300 points = £3 – you get the idea!
Space NK N.dulge
Join Space NK's N.dulge loyalty programme and get exciting updates and exclusive deals on all the latest beauty trends. You earn 1 point per every £1 you spend and when you hit 100 points, you'll get a £5 voucher to spend in-store.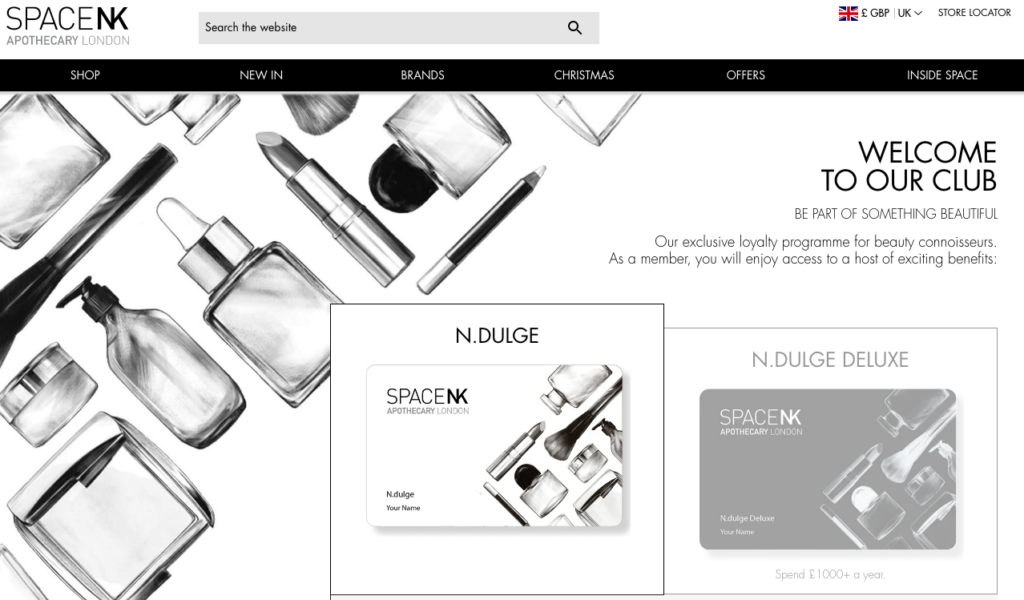 You can also earn extra points by referring your friends and leaving reviews for products online. PLUS you get a lovely bag of beauty goodies on your birthday. There is also now the option of a DELUXE card if you spend an eye-watering £1,000 a year!
The Body Shop 'Love Your Body' Club
Join 'Love Your Body' and enjoy lots of perks and discounts on all your favourite products at The Body Shop. You'll get 10 points for every £1 and get a £5 voucher for every 500 points you earn.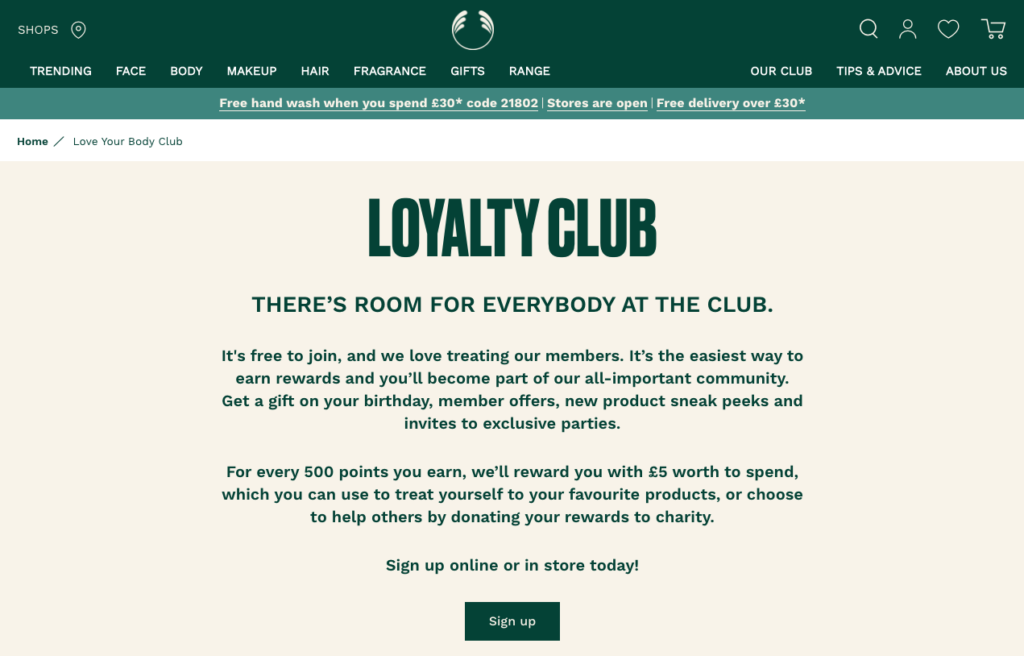 Your membership also includes a £5 birthday voucher, invites to exclusive events and product launches, and competitions and giveaways.
Aveda rewards
Sign up to Aveda Rewards Program and get 2x points on your first purchase, plus a generous free gift on your birthday worth £15, and loads more exclusive benefits!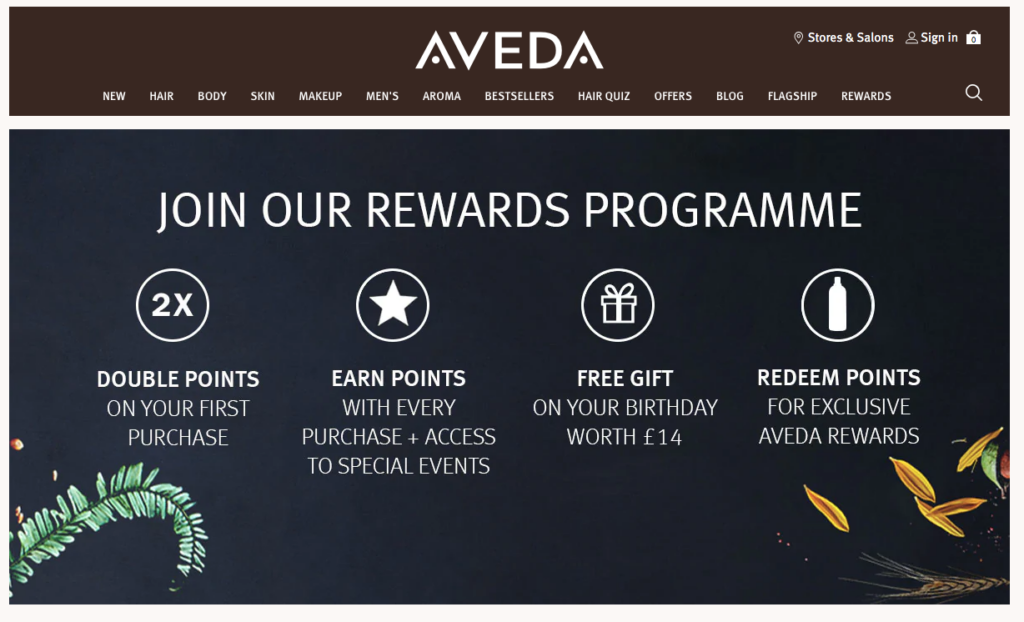 Holland & Barrett
Did you know Holland & Barrett also have a loyalty scheme? Sign up today and get £3 worth of points straight away! After that, you'll receive 4 points for every £1 you spend. Once you've hit 50 points, they'll convert your points into coupons to spend.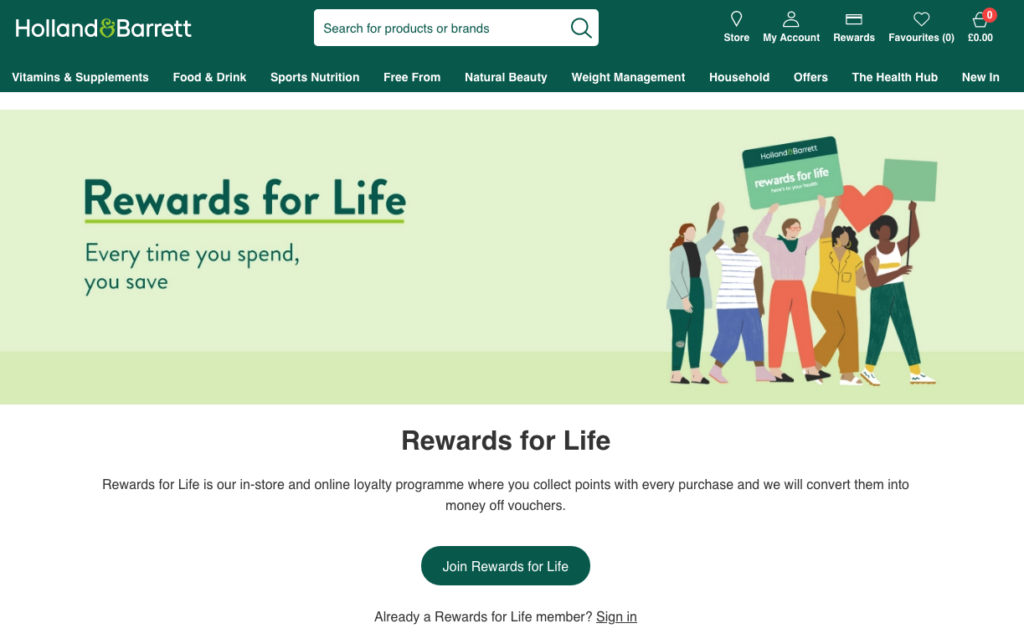 This is such a good one to join if you're a loyal fan of H&B and need to visit regularly for special herbs, vitamins, or snacks.
Smashbox
Smashbox also has a loyalty scheme, which you can join today. You get 100 points just for signing up and 25 points off your first order. There are three levels; Fab, Fierce and Fearless.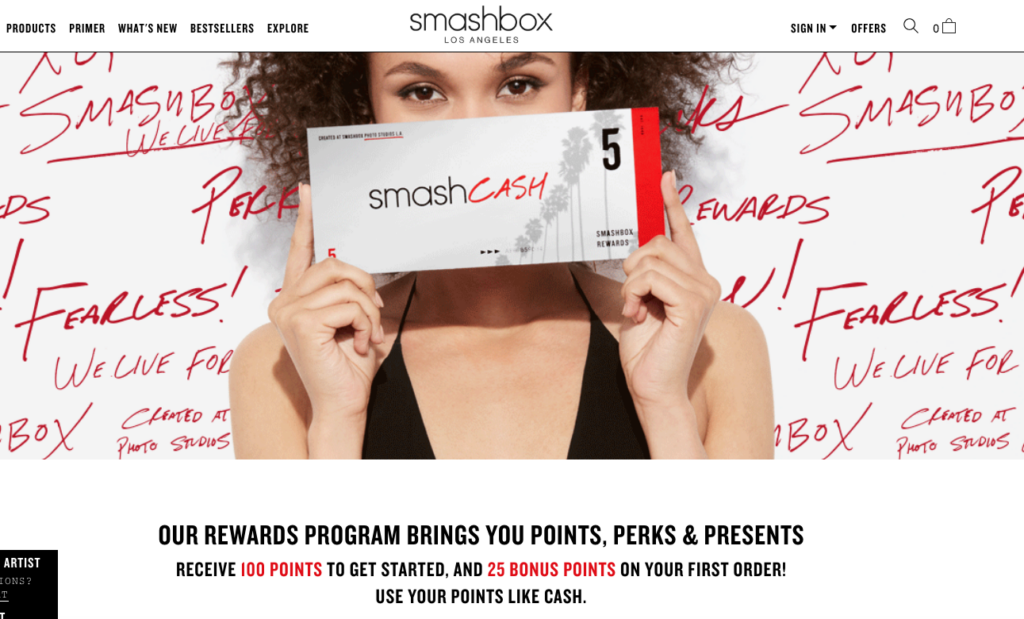 Basically the more you spend, the more you earn – perfect if you're a Smashbox fan!
Best retail & fashion loyalty schemes
H&M Club
I love H&M for topping up on basics like jeans and vest tops! Join the H&M Club today and get 10% off your first order. After that, you earn 1 point per £1 spent and get a £3 voucher for every 100 points you collect.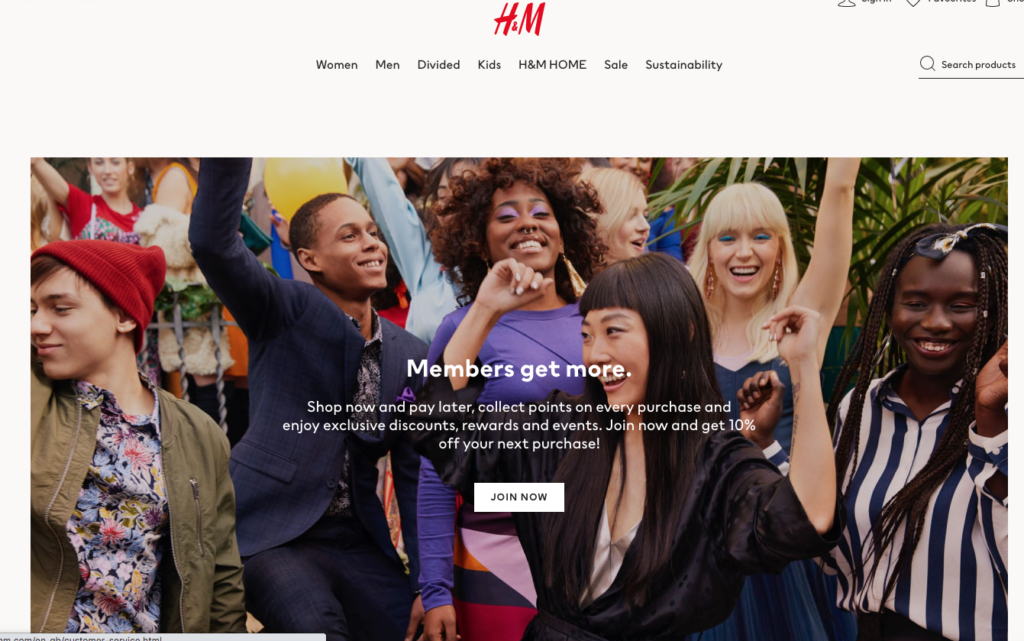 Other perks include free click & collect, exclusive discounts on certain items, free standard delivery, and 25% off an item on your birthday.
IKEA Family
If you're a big fan of IKEA, you HAVE to join the IKEA Family loyalty scheme! There are SO many benefits to having this IKEA loyalty card.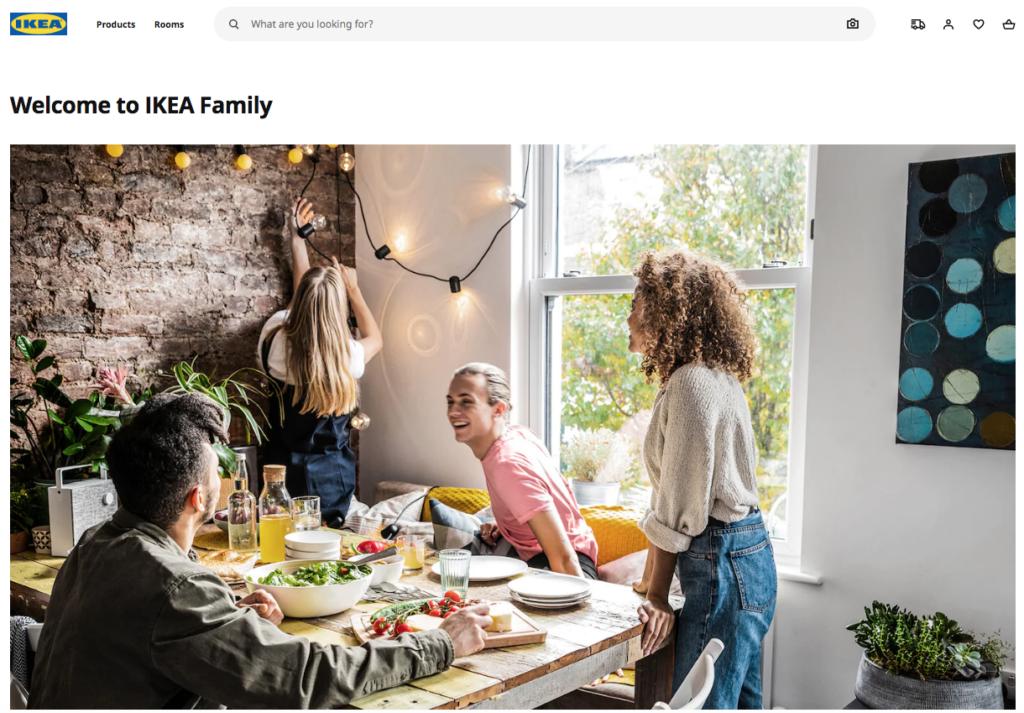 You get a free welcome gift simply for signing up, free tea & coffee Mon-Fri, exclusive member discounts, a birthday £5 voucher, and loads more. So worth it!
House of Fraser
Pick up a House of Fraser Recognition card and register it online to earn points every time you shop. Each £1 spent is worth 1 point and once you hit 500 points, you'll get a £5 reward!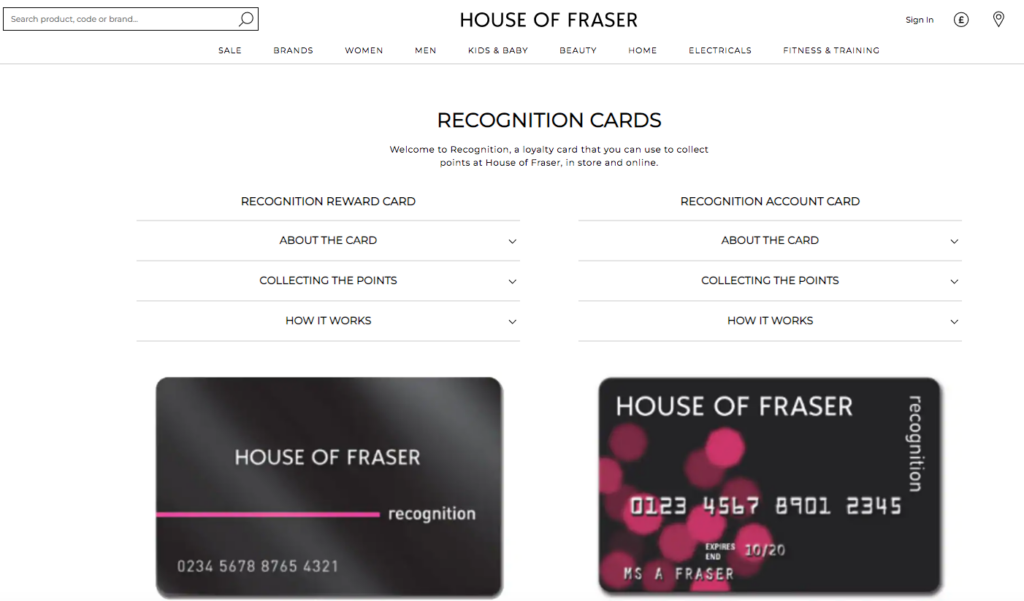 You'll also get exclusive offers, discounts, and bonus points during your birthday month – how lovely!
Pets at Home VIP Loyalty Card
One for your furry friend! Sign up for a Pets at Home VIP Loyalty Card and get loads of discounts and freebies for your pets. Just by joining, you get 10% off your next purchase online AND another 10% in-store, too. You even get a birthday treat for your pet.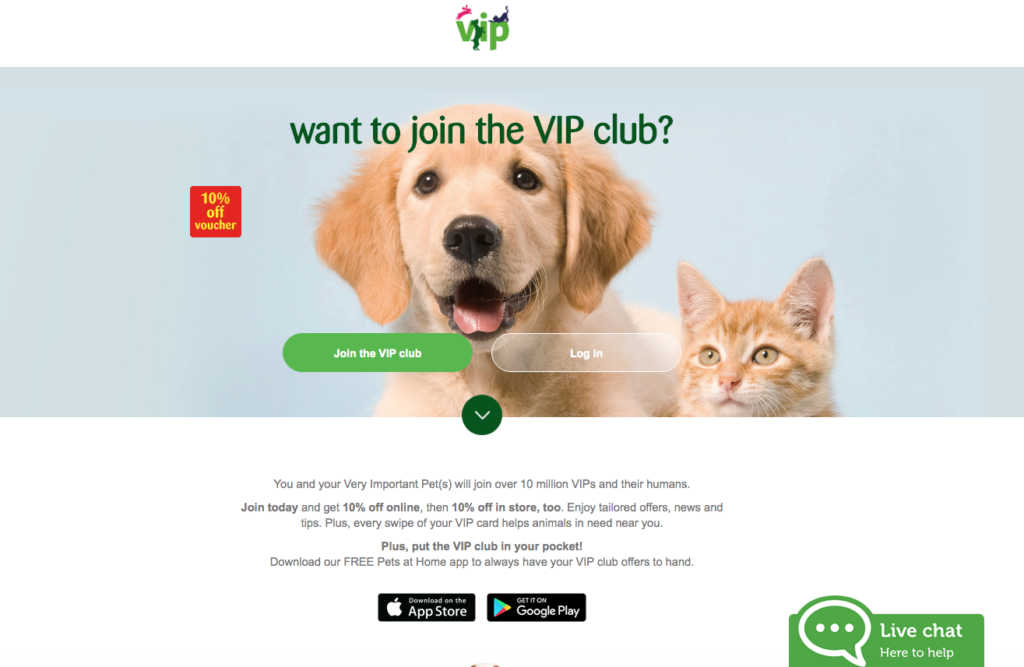 The really nice thing about this one is every time you swipe your card, you help a local animal charity. How lovely!
Paperchase 'Treat Me' Loyalty Card
Paperchase also has a fab loyalty card scheme, based on a 'no points, just perks' policy. You can get all sorts of discounts like a free greeting card when you buy seven, £5 off £50 spend, and a free £5 birthday voucher. Sign up now to find out more.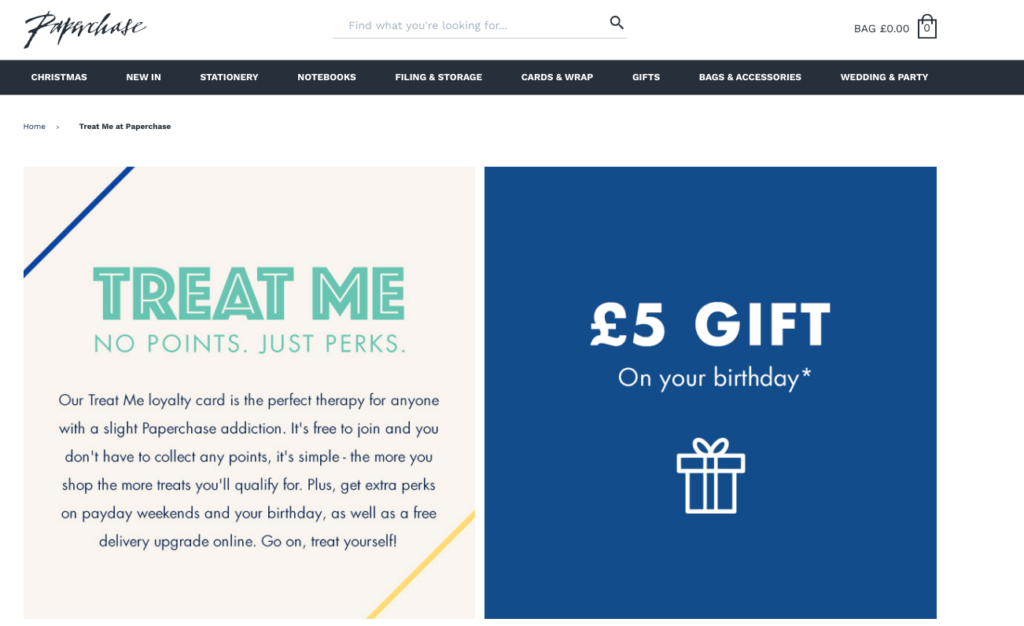 My John Lewis Loyalty Scheme
John Lewis is another popular store that offers a generous loyalty scheme. Sign up today to get rewards such as free tea and cake in their cafe, exclusive competition entries, early access to sales, discounts, plus loads more.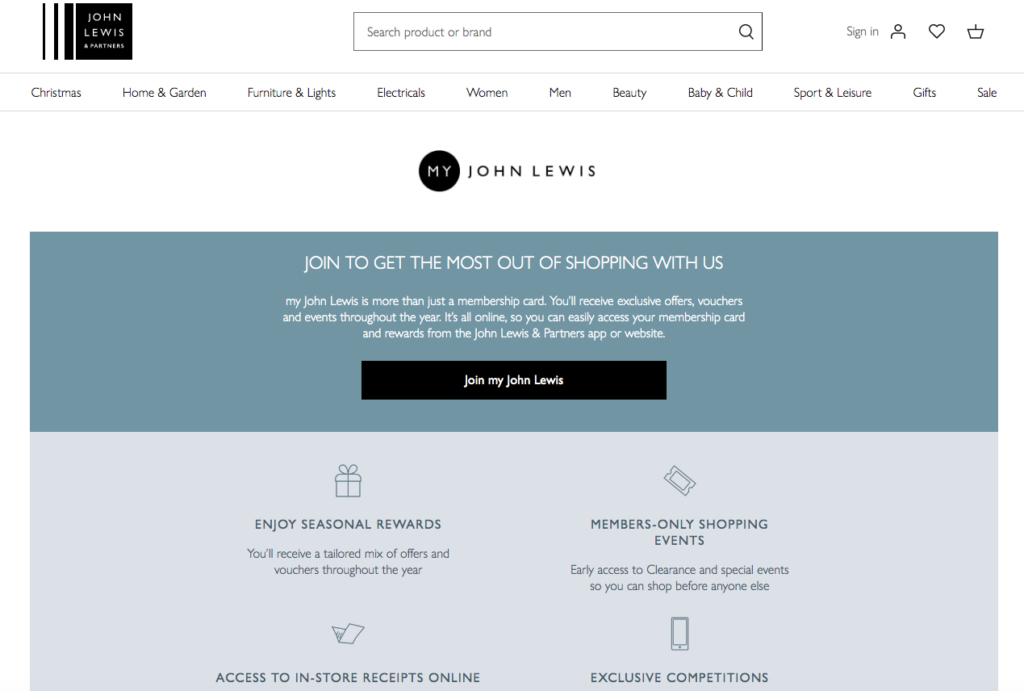 Urban Outfitters
Urban Outfitters Rewards also offers amazing incentives for anyone who signs up for their rewards scheme. You get 50 points just for signing up! From there, you can earn rewards for things like signing up for their emails, purchases, product reviews, and loads more.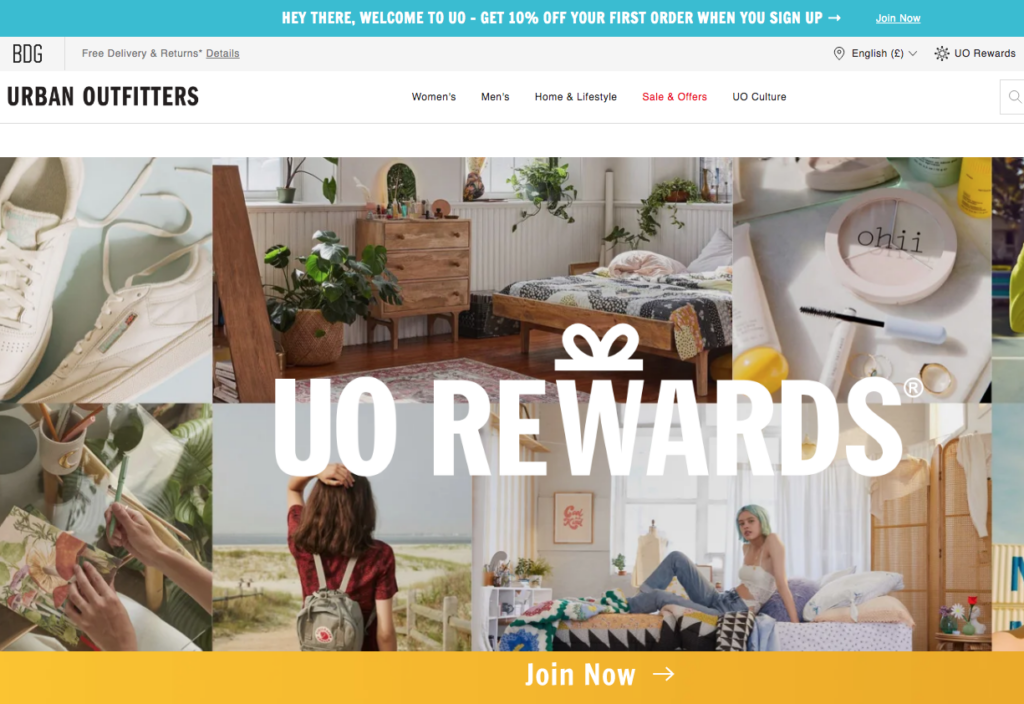 You then get a £5 voucher for every 100 points you earn. They also have a tiered system, where you can advance to silver or gold for even more benefits!
TK Maxx Treasure
Join the TK Maxx & Homesense Treasure loyalty scheme and collect keys to unlock lots of exciting rewards each time you shop. You can win all sorts of experiences and products. If you're a regular shopper in either store, you must sign up!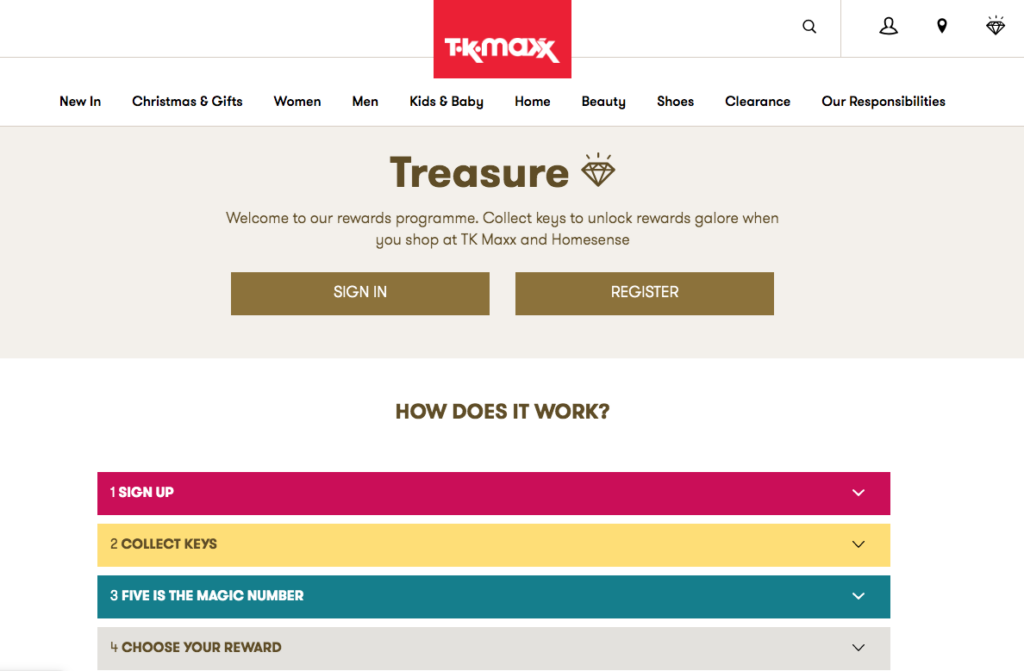 Matalan Rewards
Matalan Rewards has been around for years and it's a very generous loyalty card scheme. Sign up today and get a money-off voucher sent straight to your email.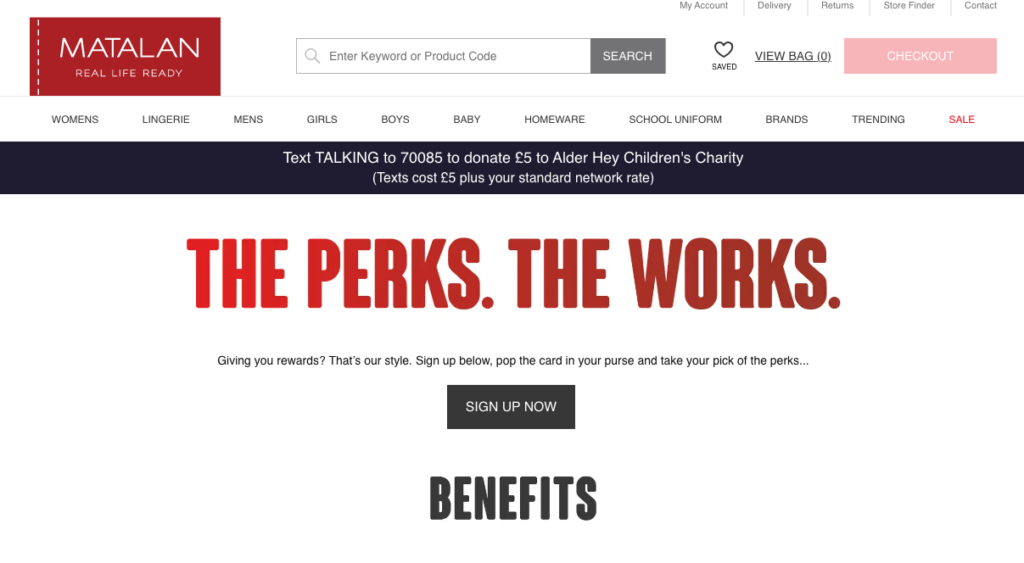 Earn exclusive rewards all year round every time you shop, plus don't forget to claim your exclusive birthday treat!
Smiggle
One for your kids who love Smiggle! Become a Smiggle VIP and get 10% off your first purchase. There is also a birthday up for grabs, and loads more goodies, including a stamp system where you can get a free gift!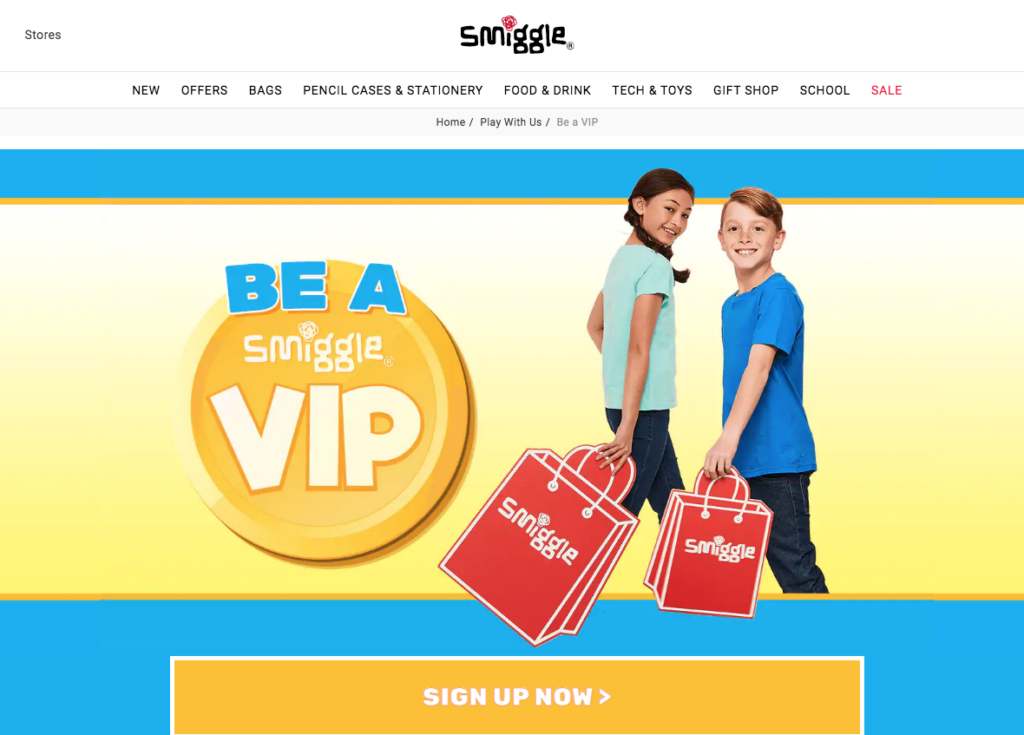 M&Co
Become an M&Co loyalty member and get 5 points for every £1 you spend. Once you hit 500 points you'll get a £5 voucher and 1,000 points will score you a £10 gift card. You'll also get a birthday surprise!
There are always bargains to be had in each shop, especially in their sales. I always score a bargain whenever I pop in-store!
Monsoon Rewards loyalty card
Join Monsoon Rewards for loads of perks such as 15% off your first purchase, an exclusive birthday gift and a personal shopper experience! You'll also be automatically entered into their monthly competition, get tailored offers and loads more.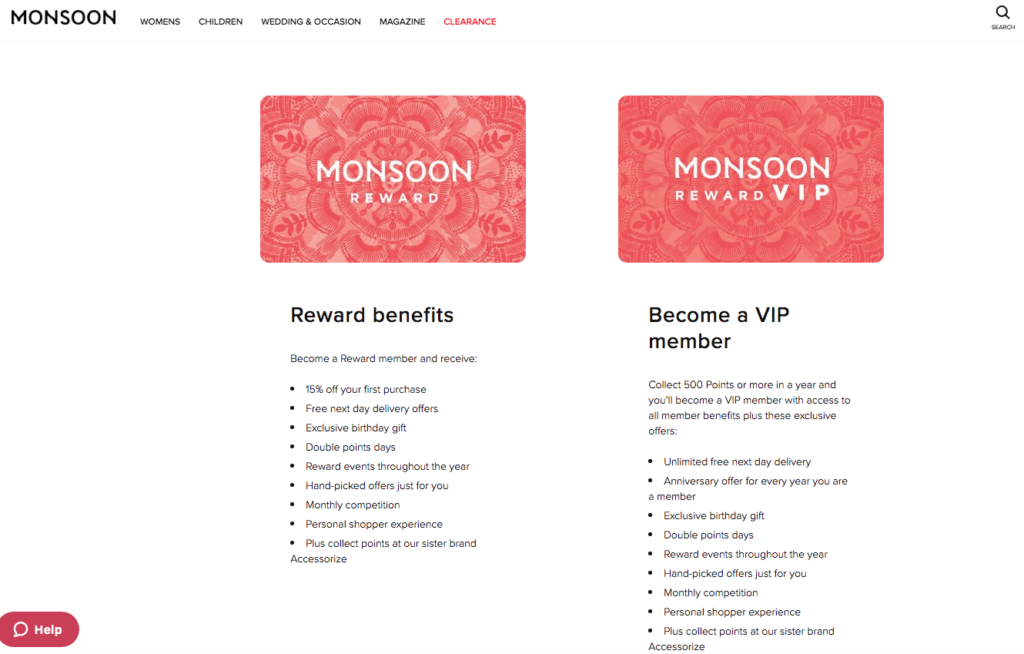 There is also the opportunity to become a VIP when you collect 500 points or more, which gives you even more benefits!
Accessorize
Accessorize 'Treat Yourself' loyalty card is another great loyalty scheme where you'll get 2 points for every £1 you spend. You'll get a £5 voucher to spend on their lovely ranges once you hit 100 points and you'll get an exclusive birthday treat.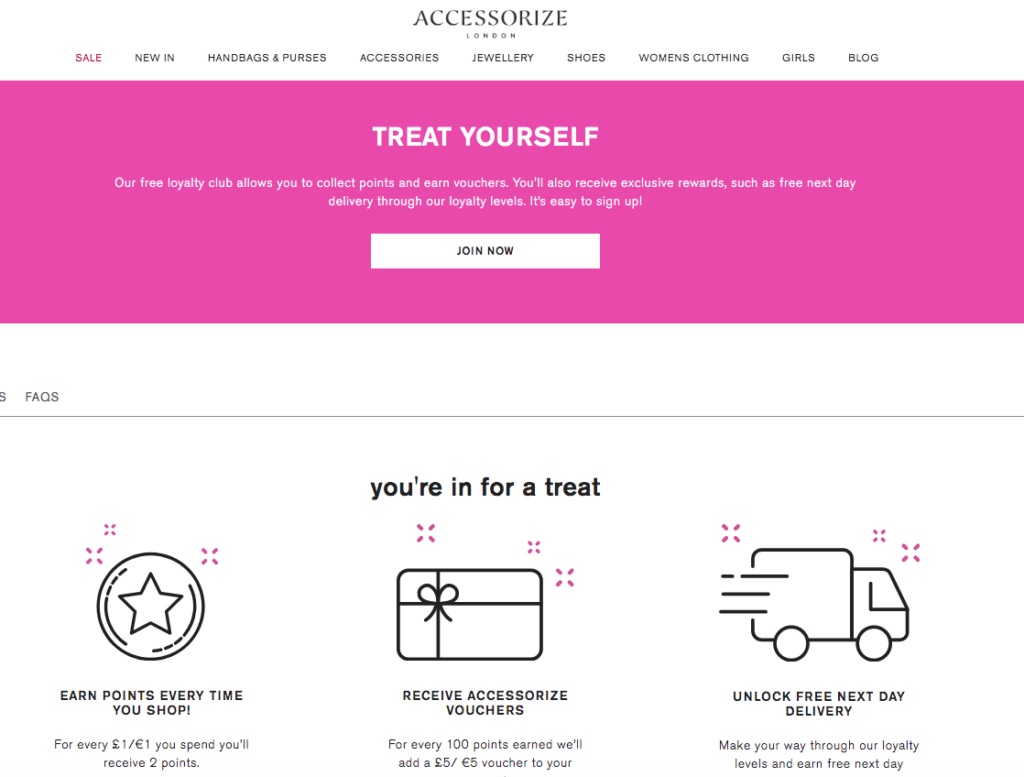 There is also the chance to earn free next day delivery once you reach a certain level of rewards.
Waterstones Plus
Sign up to Waterstones Plus and earn a plus stamp every time you spend £10 or more in-store or online. Once you hit 10 plus stamps, you'll get a free £10 voucher to spend. Students also get 5% off in their shops, cafes and online.
Hotel Chocolat VIP.Me
Hotel Chocolat also has a delicious loyalty scheme! Free chocolate! Where do I sign up?? Join now and get 15% off your first purchase, a yummy birthday choccie treat, monthly prizes, and loads more.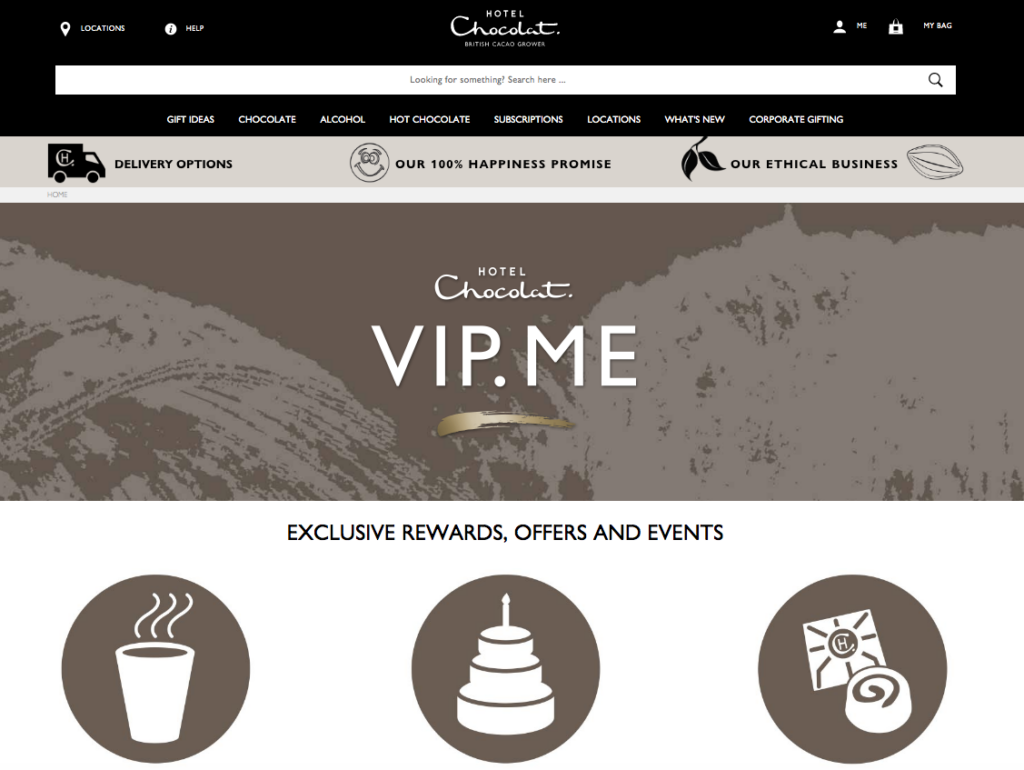 Best food loyalty apps
McDonald's
Mcdonald's has a McCafe loyalty scheme where you can get a free hot drink when you earn five stamps.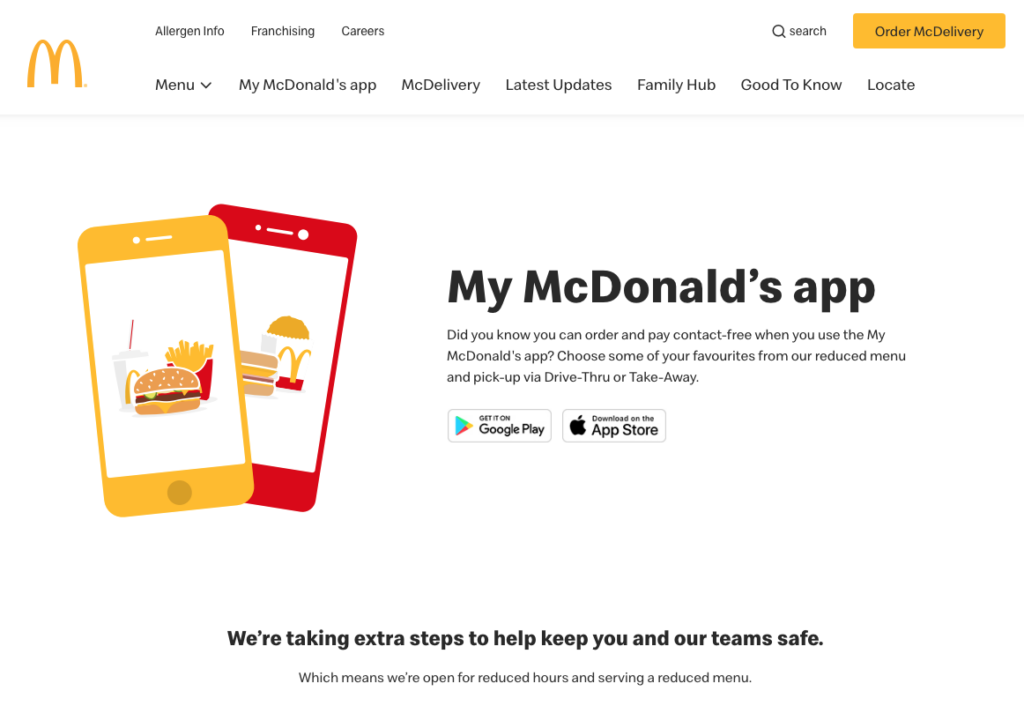 They also have a My McDonald's app, often packed full of exclusive deals and offers on here e.g. free McMuffin or coffee. Definitely worth refreshing for new deals!
KFC Colonel Club
Chicken lovers! If you can't resist a KFC, download the KFC app and join the Colonel Club for special rewards and offers. Get 3 stamps just for registering and treat yourself to some FREE hot wings straight away.
Following that, scan your app every time you're there and collect a stamp with every purchase over £3 or two stamps when you spend £15+. The more stamps you have, the more free sides, snacks and money off you can score!
Greggs Rewards
I'm not going to lie, I LOVE Greggs! So I was very excited when they launched their rewards app. Join Greggs Rewards now and get a free hot drink just for signing up. Scan the app every time you visit a store and collect stamps for more hot drinks and treats.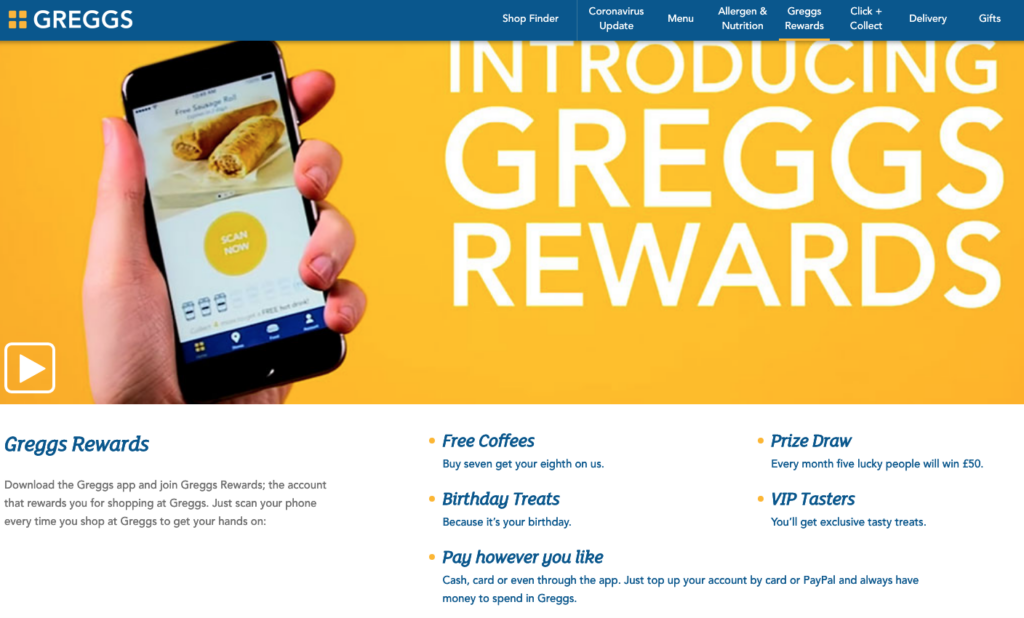 Plus, keep an eye out for free pasties, crisps, and more. Even better, spoil yourself with a sweet treat on your birthday!
Subway Loyalty Card
Pick up a Subway Card on your next visit and start collecting points for free subs, drinks, cookies, and loads more. If you love Subway for lunch, I really recommend this one.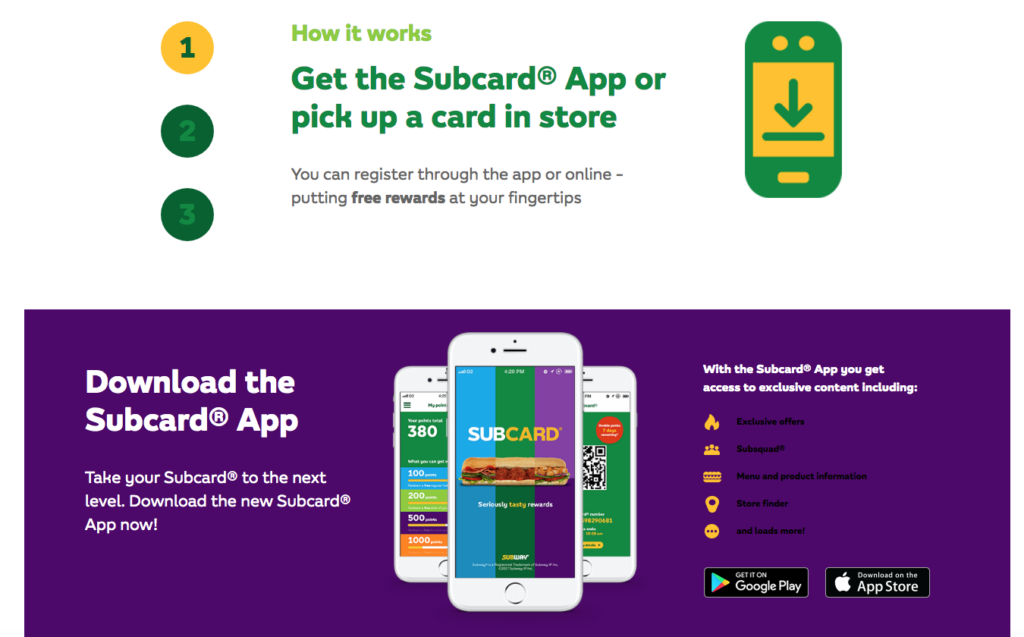 It's so easy to stack up points! Also, you'll get a free birthday cookie. Nice!
Nandos Card
I'm pretty sure everyone already knows about this one, but I'll stick it in here anyway! Get yourself a Nandos Card and earn chilli points on orders of £7 or more. You only need 3 points to hit a green reward (free 1/4 chicken or side reward!)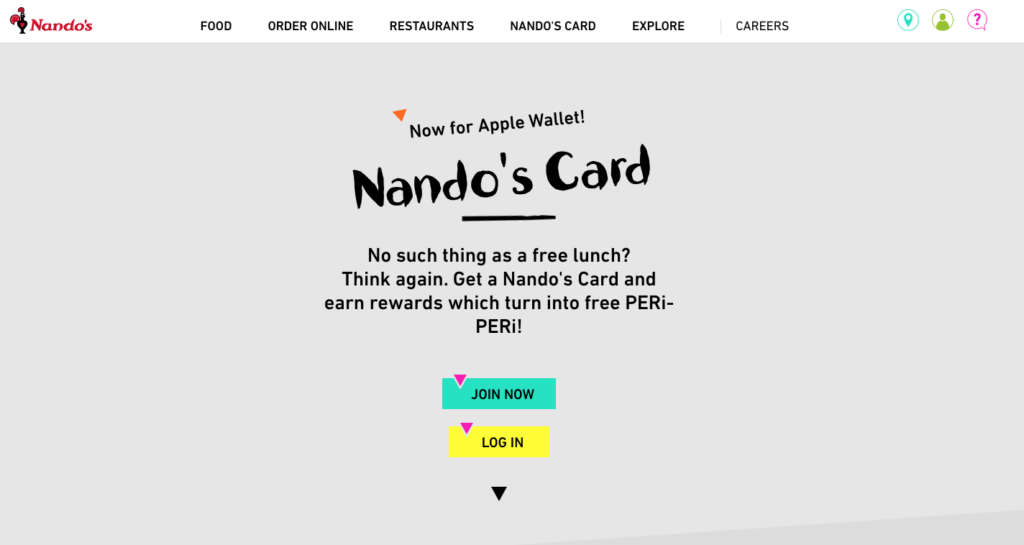 Six points will get you an orange reward (1/2 a chicken, burger, or pitta) and 10 points will get you a whopping whole chicken or single combo meal. If you love a cheeky Nandos (sorry, couldn't resist!) then get yourself signed up!
Krispy Kreme Rewards
I LOVE this one! Krispy Kreme Rewards is a super generous loyalty scheme, where you can get a free doughnut just for signing up. Earn rewards, try top secret recipes in the making and get a free doughnut on your birthday.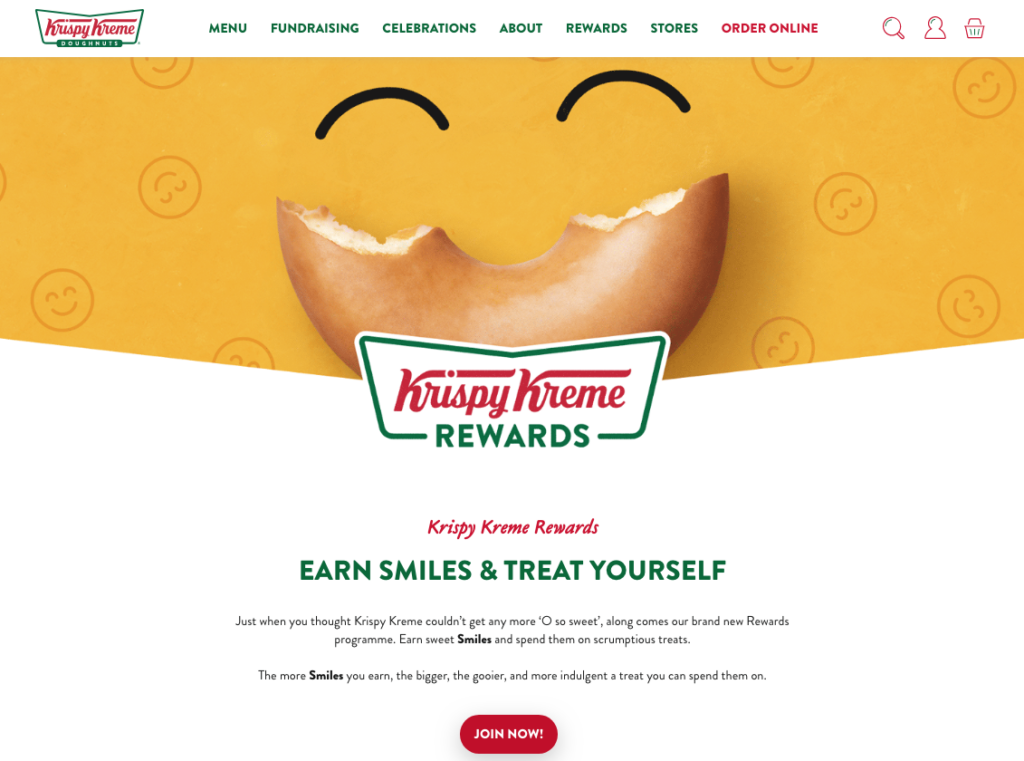 Barburrito
Download the Barburrito rewards app and start collecting stamps to earn some tasty treats. You get 3 stamps just for signing up!
Every main dish is worth 1 stamp. Once you hit 4 points, get a free side. Collect 9 points, you get a free burrito!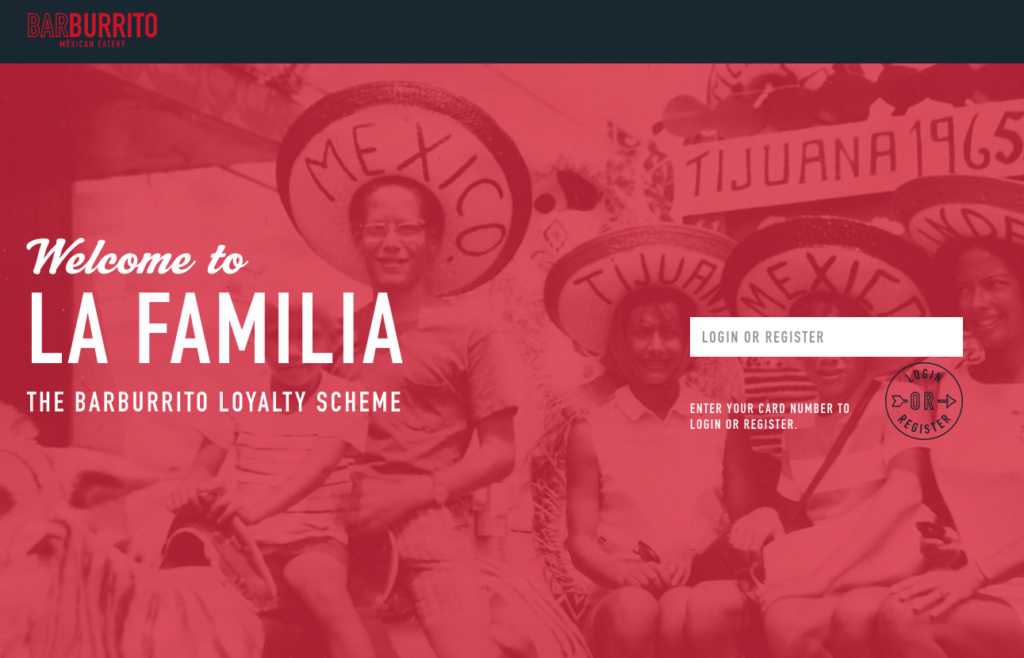 You'll also get a lovely free birthday burrito, and loads more discounts when you join.
Beefeater Reward Club
Join The Beefeater Reward Club and get an instant 300 free points! From there, collect 5 points with every £1 you spend and cash in freebies and exclusive discounts along the way. They also offer a free main on your birthday, how lovely!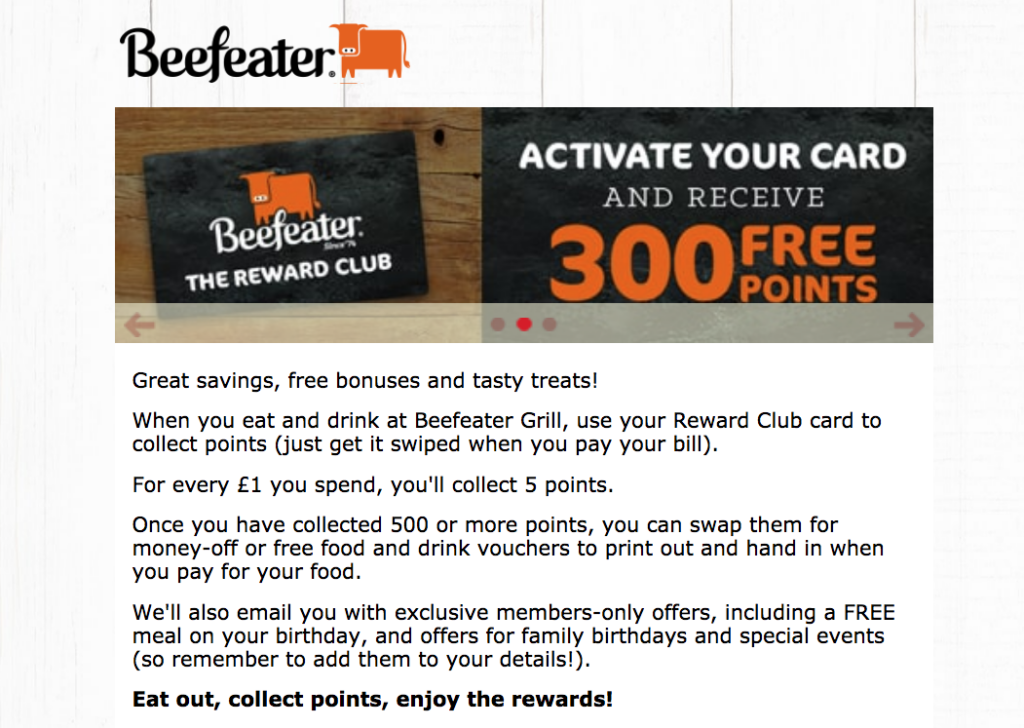 Best coffee loyalty schemes
It's no secret that I LOVE coffee and tea! I also know how expensive takeaway coffee can be, so I've sussed out all the coffee loyalty schemes…
Starbucks loyalty card
This one works a little differently from your traditional loyalty card. To get started, pick up a card in-store and register it online.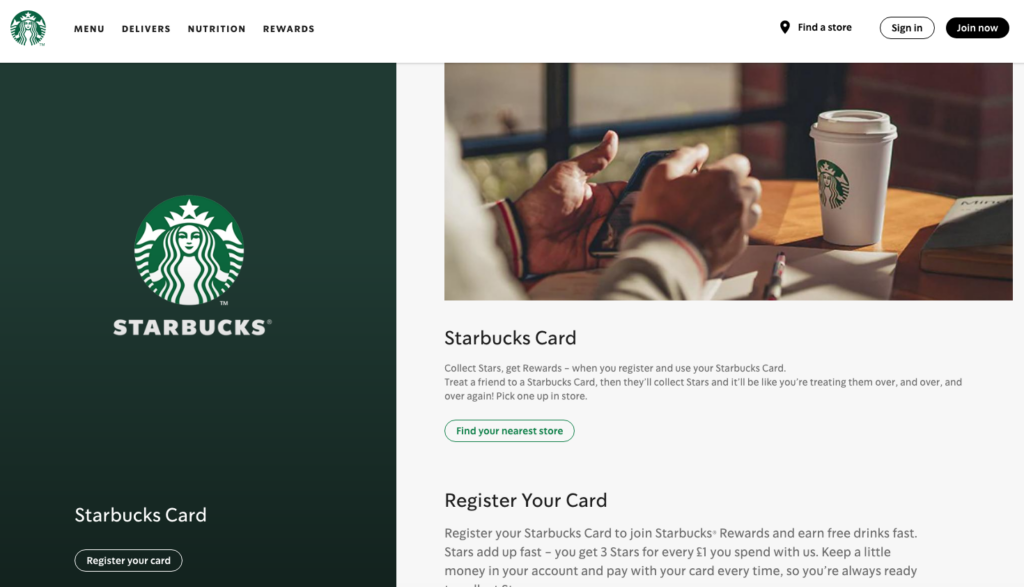 Top up your card with money and pay with your card (or on their app) to earn 'stars' for rewards like free food and drink offers and free refills.
Costa Coffee Club
Join the Costa Coffee Club and earn points for freebies! You'll earn 5 points per £1 spent and you currently get 100 points just for signing up.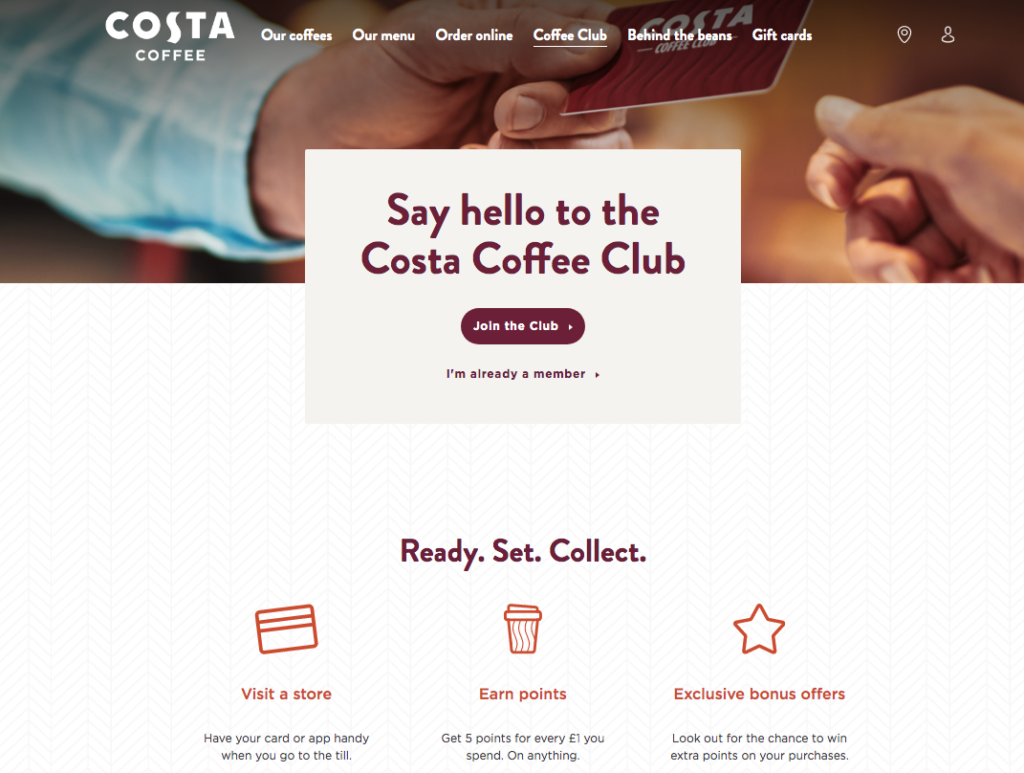 The best part? You can earn points in-store, at their drive-thru, and even at their machines in petrol stations. Score!
Caffè Nero loyalty app
You may be familiar with Caffè Nero's loyalty stamps already? They've now released an app so you'll never lose your card! Download the Caffè Nero Loyalty App and once you hit 9 stamps, you'll get your next drink free.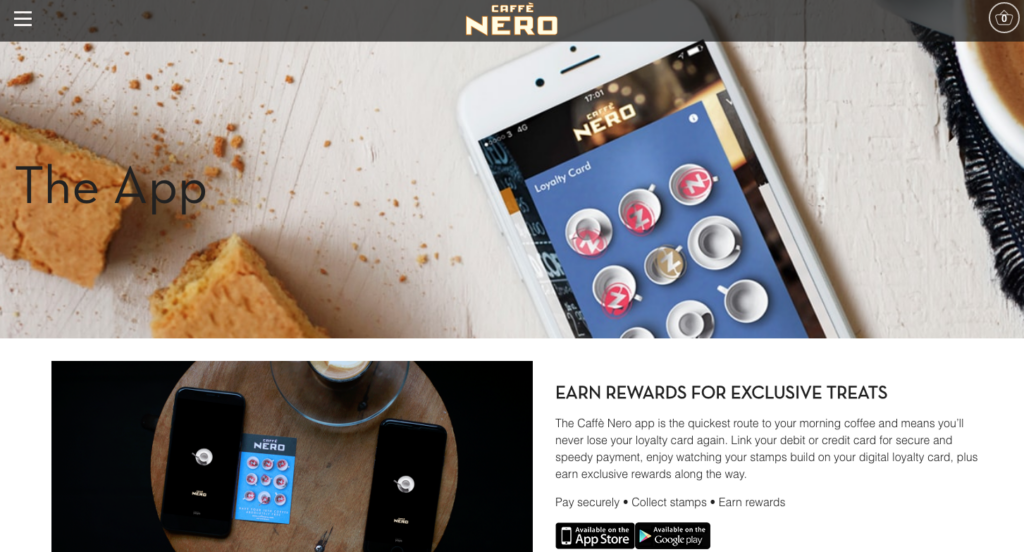 There's also loads of perks including discounts and buy one get one free on drinks and cake!
Pret A Manger
This one is very exciting! Pret has now officially launched a brand new loyalty scheme where you can get free coffee and other hot drinks for a month!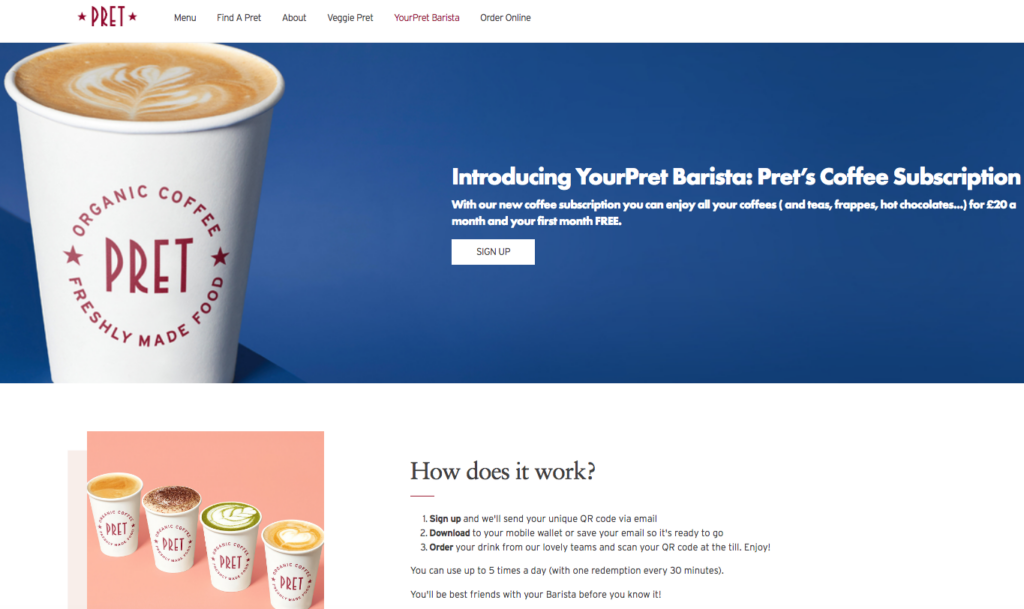 Sign up online and get your first month free – from there it's £20 a month. If you're a regular there, you can save so much money on hot drinks.
Harris + Hoole
Harris + Hoole is a cute chain of rustic coffee shops (some in Tesco stores) and their coffee is delicious! Download their loyalty app today and get your first coffee absolutely free.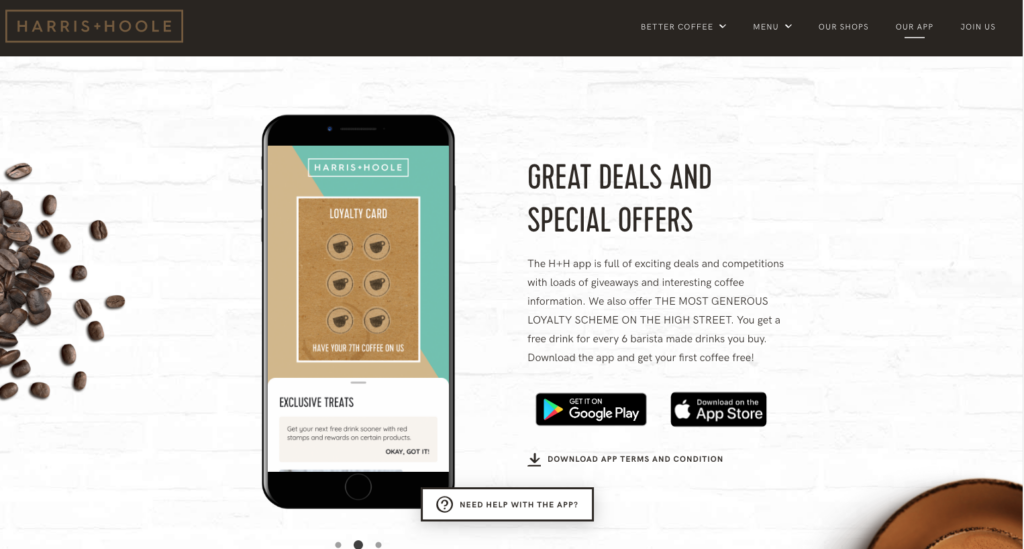 The app also features exclusive deals and competitions, and for every 6th stamp you collect, you'll earn a free hot drink.
PAUL Loyalty app
Those down south, especially in London may have heard of PAUL. It's a unique chain of cafes, who offer tasty coffee and delicious lunches. Download their loyalty app and get 100 points for every £1 you spend.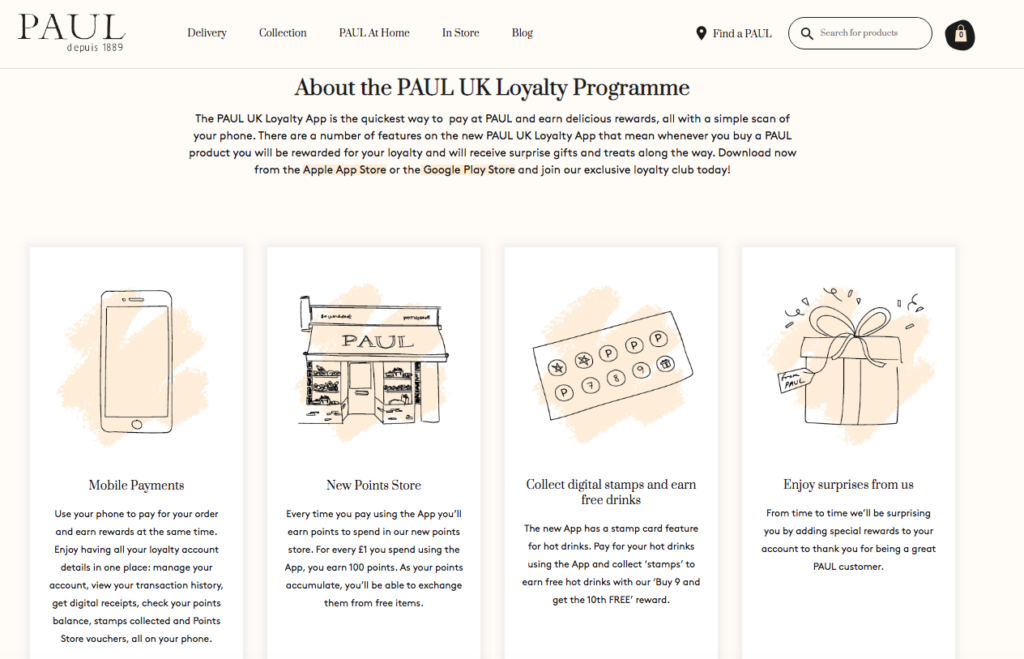 You'll also get your 10th coffee free with their digital stamps, and surprise rewards and freebies.
Best fuel loyalty cards & apps
Esso
Esso have actually partnered with Nectar on their loyalty scheme. Simply Download the app and start earning Nectar points on things like: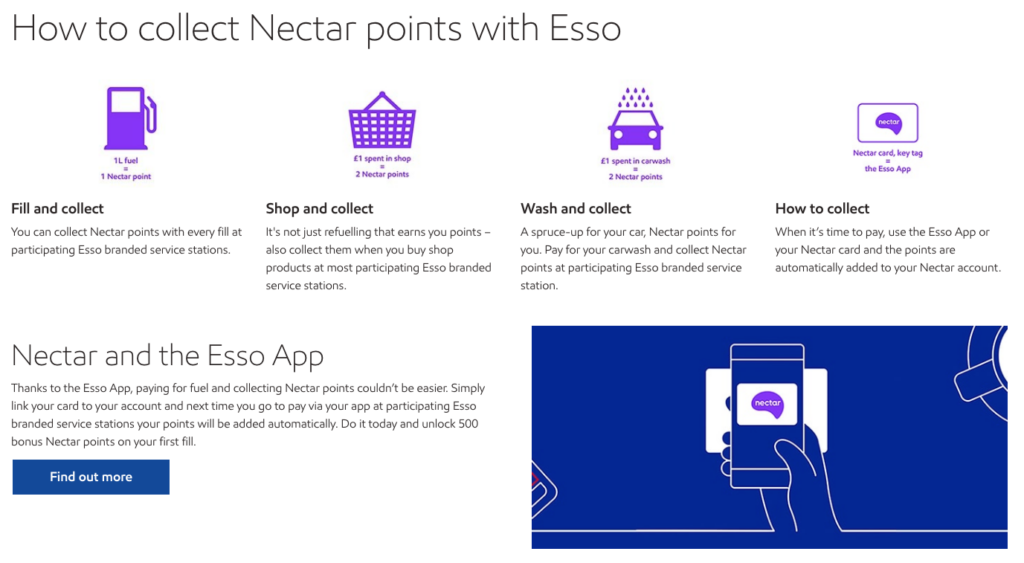 Fuelling your car (1L = 1 point)
Shopping in-store (£1 spent = 2 points)
Using the car wash (£1 spent = 2 points)
BPme Rewards
BPme Rewards is another great app if you're driving and topping up fuel regularly. Get your first 500 points just for signing up!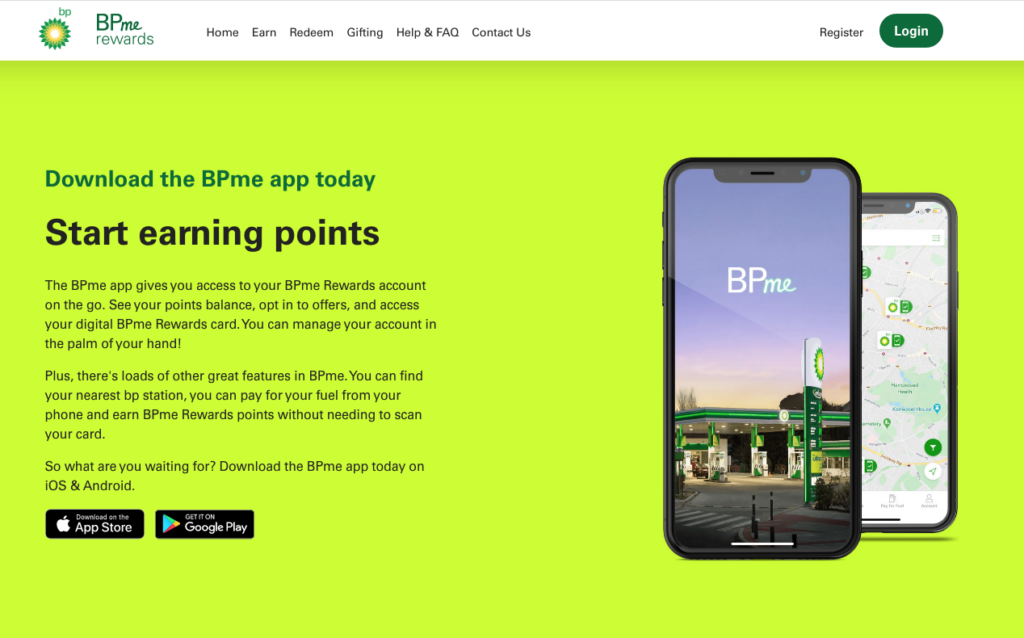 Then earn regular points per litre of fuel, shopping, using their car wash, and recommending your friends. Plus, earn M&S Sparks points whenever you shop in one of their M&S BP stores.
Shell Go+
Download the Shell Go+ app and get rewarded every time you visit your local shell petrol station. Spend £10+ on fuel or £2 in-store and earn a 'visit' then once you've reached 10 visits, you'll get a money-off fuel reward.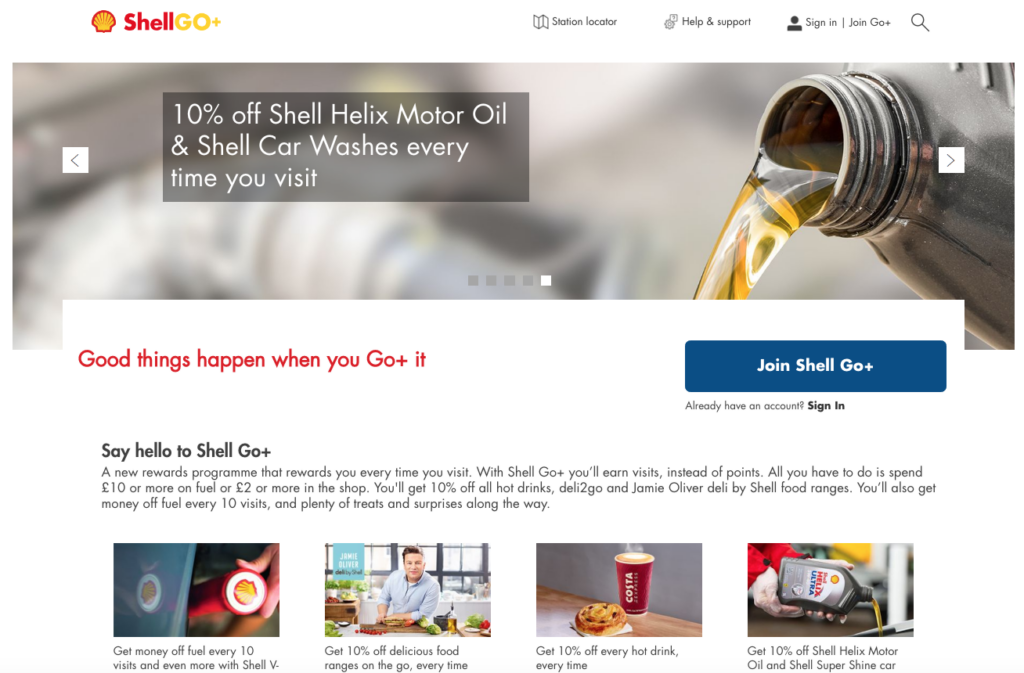 You can also enjoy 10% off hot drinks and food in-store, and also 10% off car care so things like using their jet wash.
Mobile phone loyalty apps
Another form of loyalty scheme that many people don't know about is mobile phone loyalty apps. You can claim rewards from shops, restaurants, and websites, right from your phone!
O2 Priority
If you're on O2 you can download the O2 Priority app and bag loads of freebies and discounts. This includes a regular free hot drink at Caffè Nero every Tuesday or Wednesday from 12pm.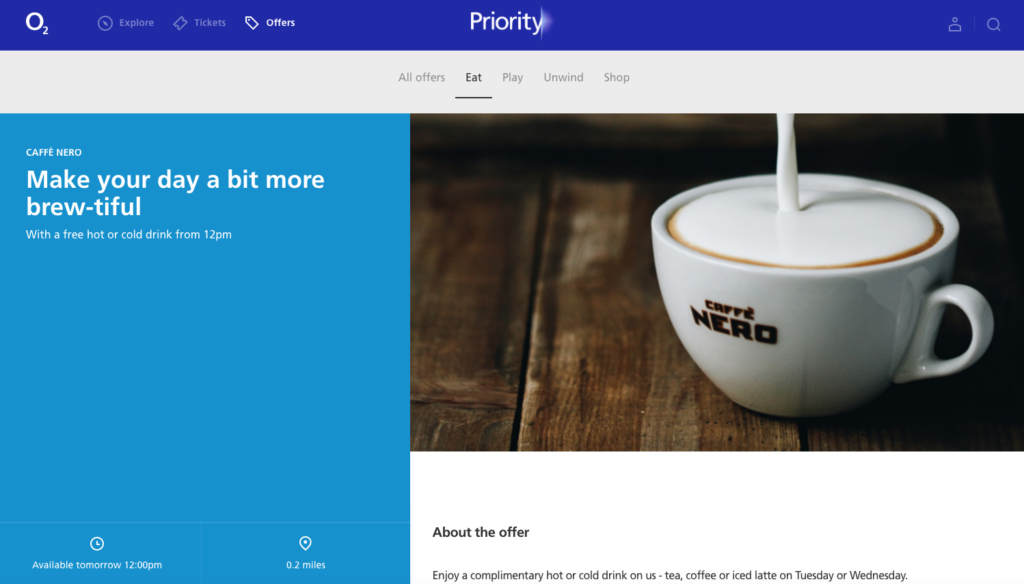 Keep an eye out around Christmas, as they often have free Christmas cards and chocolate coins available at WHSmith too!
Vodafone VeryMe Rewards
Vodafone customers can also get lots of lovely perks. Download their VeryMe Rewards app and enjoy a regular free Costa coffee, free Greggs pasty, chocolate treats, plus loads more.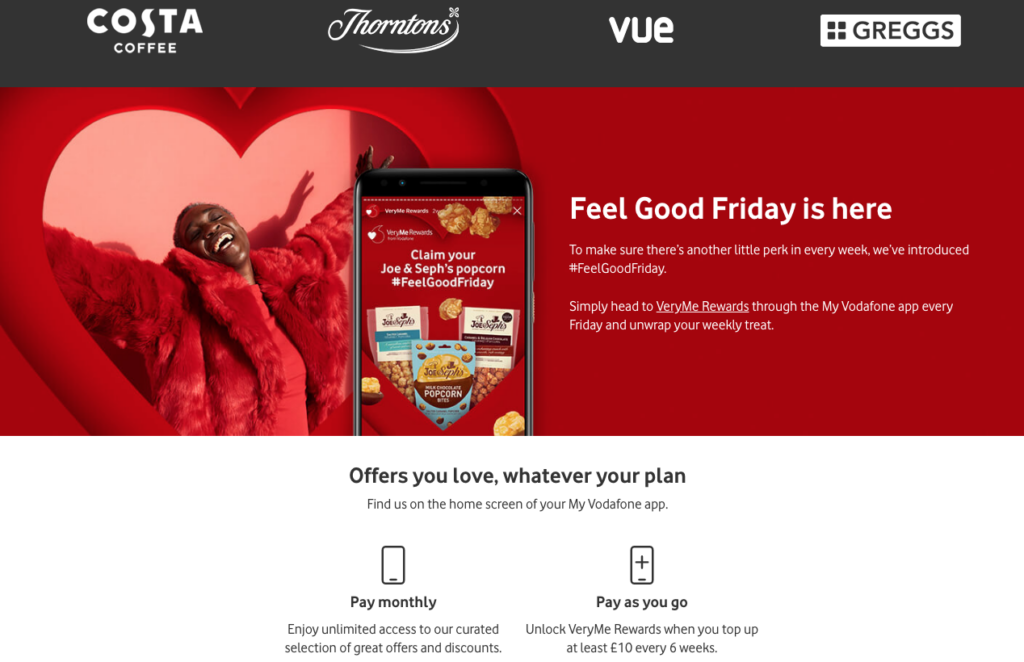 Sky VIP rewards
Sky VIP is Sky's loyalty app where you can join for free as a customer. It offers access to thousands of rewards and prizes, depending on how long you've been with Sky.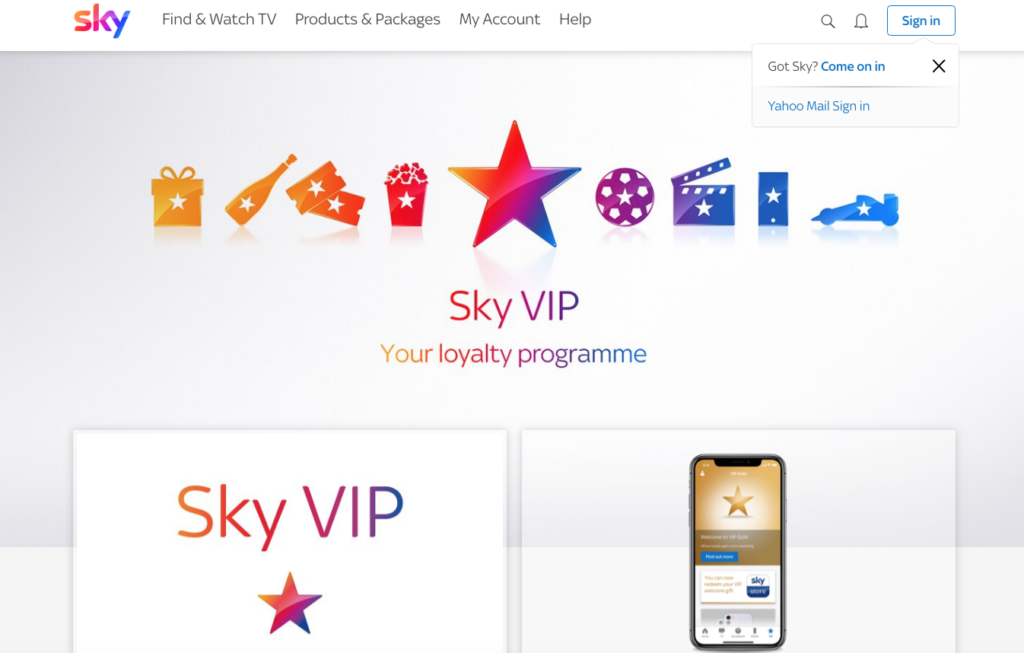 You could win things like free data, days out, holidays, etc. There are currently a whopping 1m experiences available at the time of writing this!
EE rewards
EE doesn't have a loyalty scheme as such, but all customers can currently get access to six months of Apple music. This changes regularly so keep an eye on this page for the latest offers.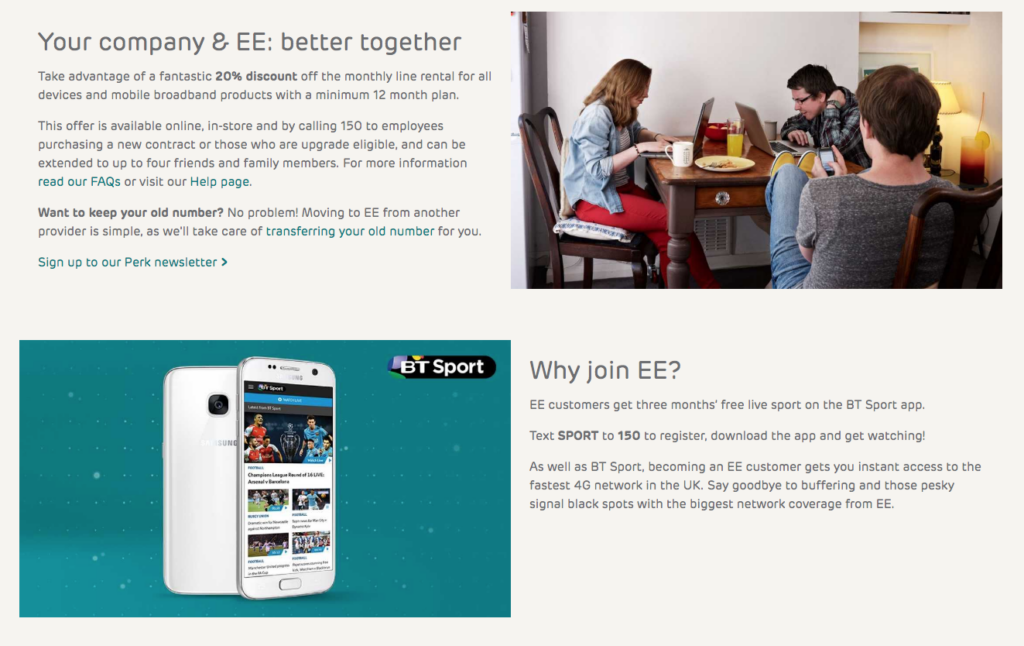 Three rewards
Three sadly scrapped its Wuntu rewards app a while ago, but there are still perks to be had! Go Binge is their current offer, where you can take advantage of unlimited Netflix, TV Player, Snapchat, Apple Music, or loads of other options.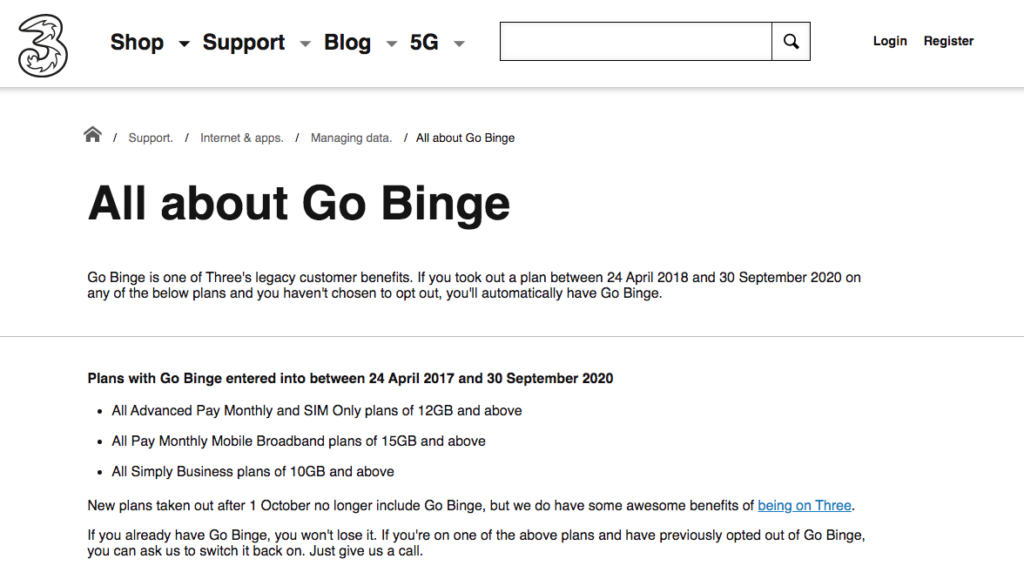 To bag this, you will need a phone or SIM-only deal with 12GB or more.
BT Mobile
Sign up to BT Mobile and get BT Sport free if you have a phone plan costing £15 or more with broadband or £20 a month without broadband. It's not an amazing perk if you're not a fan of sports, but it's something!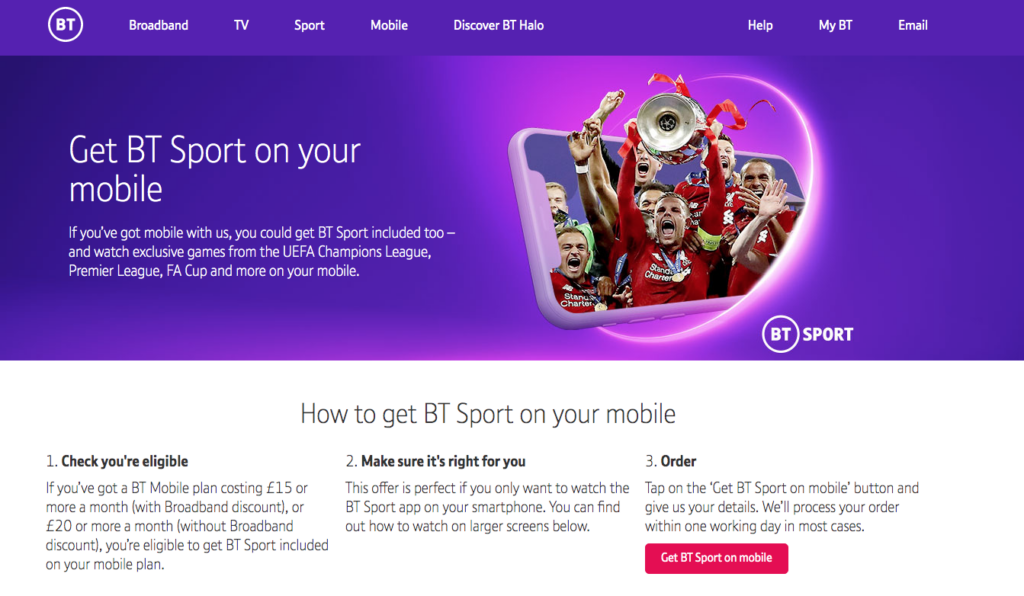 DIY & garden centre loyalty cards
B&Q Club loyalty card
Sign up for a B&Q Club loyalty card for exclusive offers such as 10% off all key cutting services and cafe purchases. Plus, get your £5 off voucher when you spend £30 or more.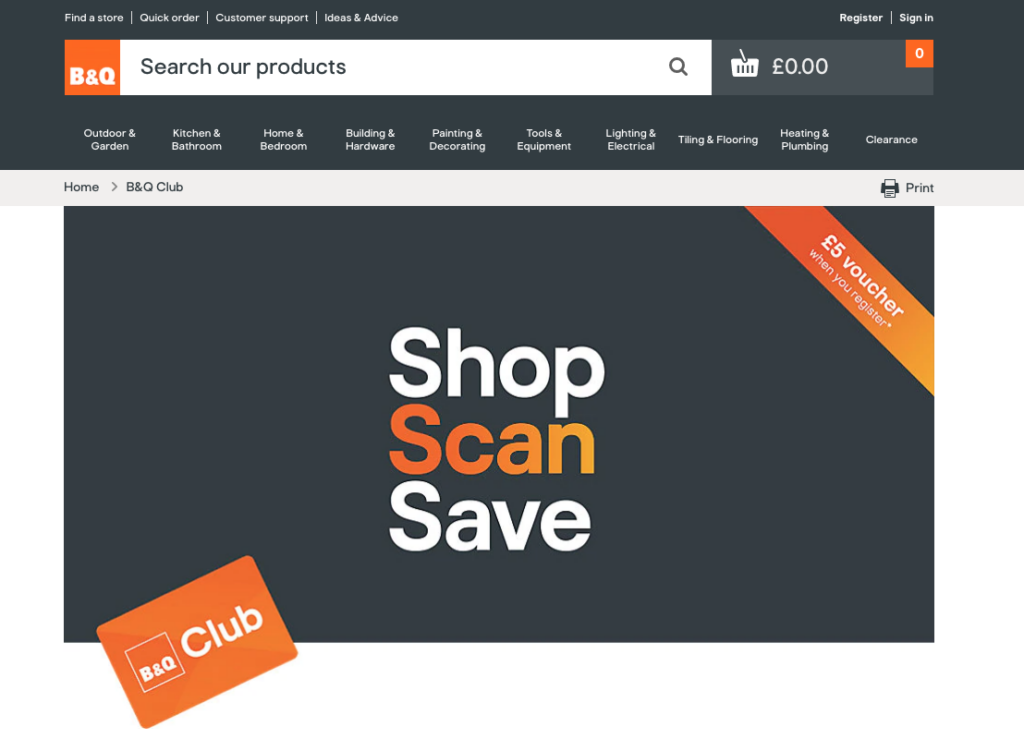 Wickes
Wickes TradePro offers 10% off in-store and online for all trade people. To sign up you just need two forms of ID as proof you work in the industry.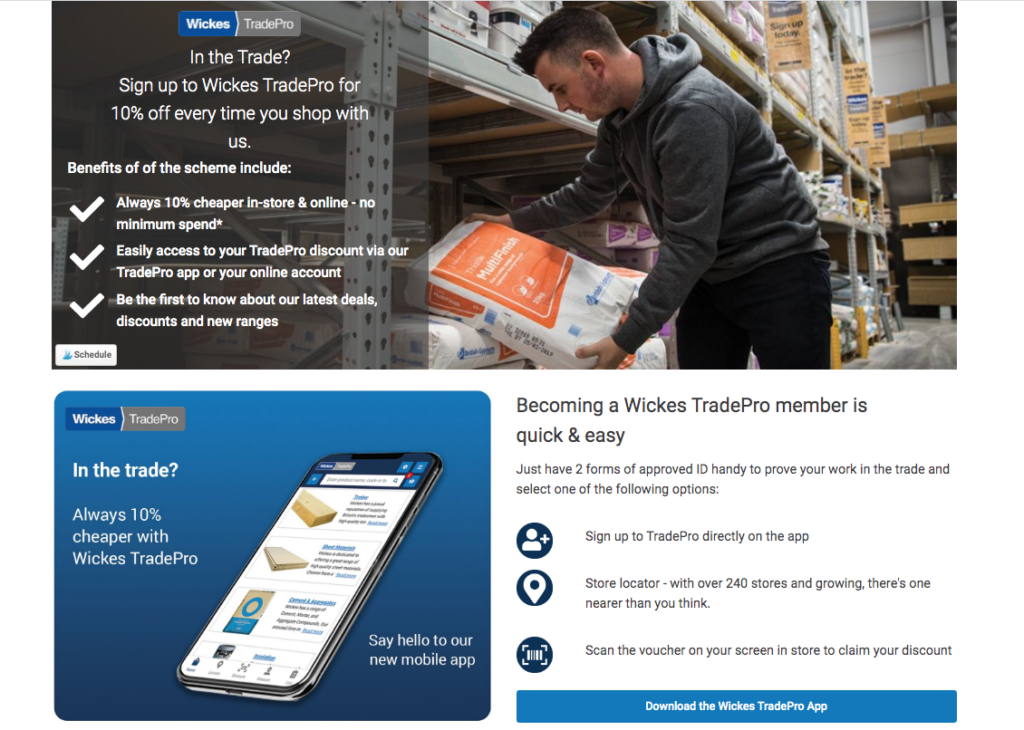 It's always worth asking if a close friend or family member has a card to help save some cash on DIY essentials!
Selco
Selco also offer a trade loyalty members card where you can save a fortune on DIY and building supplies as a trades person. Like Wickes, you'll have to prove you're in the trade to get your hands on a card.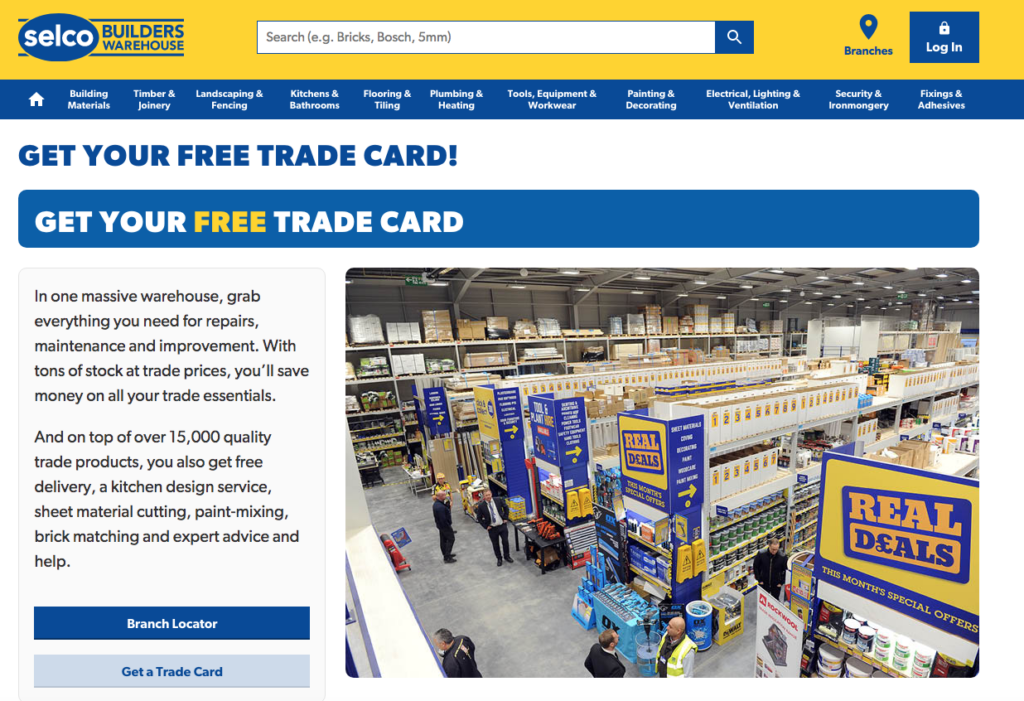 Toolstation
Toolstation Customer Cards make purchasing from them a whole lot easier, as they can find you on their system and process your order quicker. Plus, you'll also get access to their email newsletter and catalogue, featuring special deals and offers.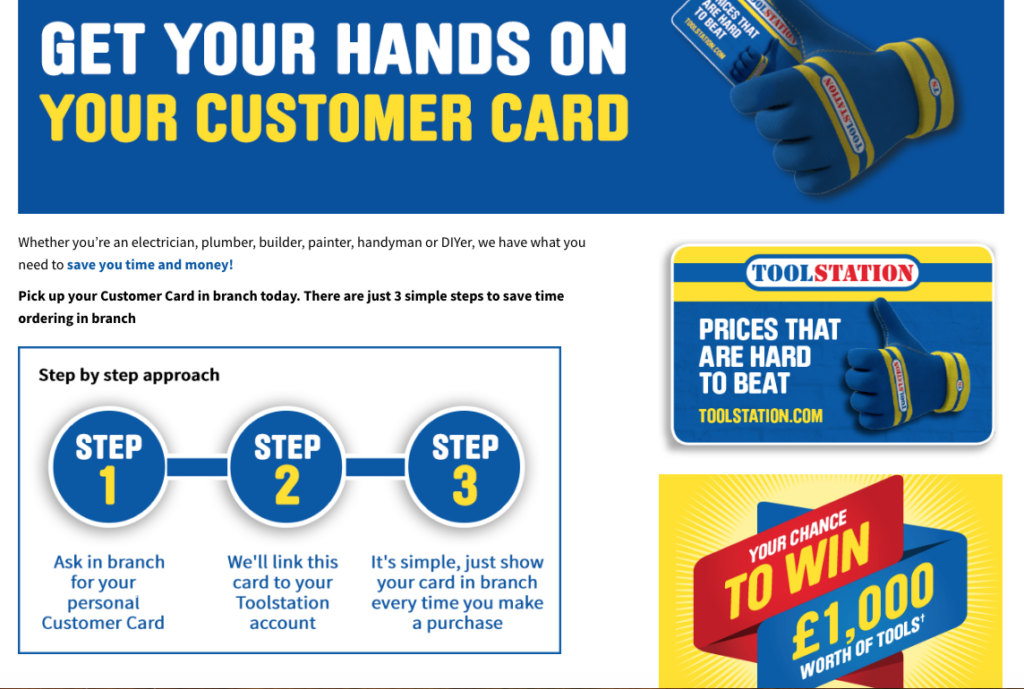 When you sign up, you'll also be automatically entered into their competition to win a whopping £1,000 worth of tools and supplies!
Dobbies Garden Centre Club
Calling all gardeners! Dobbies Garden Centre has two loyalty schemes to help you save some cash on plants and flowers. For a basic club membership, you can earn 1 point per £1 spent and get money-back vouchers to spend in-store.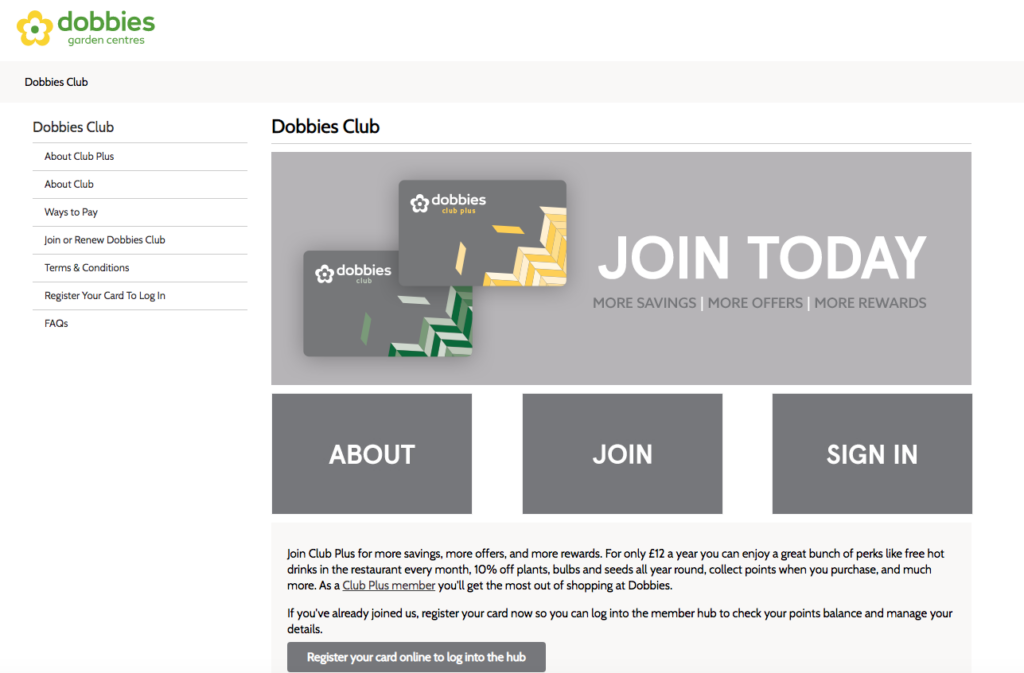 They also have a Club Plus option, where for just £12 per month you can enjoy perks such as 2 free hot drinks in their restaurant each month, 10% off plants, seeds, and bulbs, 2 points for £1 spent, a birthday treat, and loads more.
How to save even more money shopping
Loyalty cards are an amazing way to save money at the supermarket, when you're shopping, or eating out at restaurants and cafes. There are a few other ways you can save money, too including:
Sign up to newsletters & follow brands on social media
If you've not seen your favourite brand on this list, they might still have a loyalty scheme or send special offers to email subscribers. Head to their social media channels and websites to follow and subscribe and watch the deals come rolling in!
Earn rewards with your bank account
Banks such as Santander, Halifax, and RBS all reward their customers for spending. Log into your online banking and make sure you opt-in to get tailored cashback offers and discounts.
Get cashback every time you shop
Earn free money with sites like Quidco and TopCashback when you shop online and in various stores. These sites are really easy to use and you can also set up pop up reminders so you can see if a brand offers cashback when you visit their website.
Find out more about my top 25+ cashback sites and apps in this guide
Get vouchers & rewards for recycling
Did you know shops offer vouchers and freebies for your old stuff? Find out how to get goodies like a free MAC lipstick and H&M vouchers in this list of 20+ popular brands that reward you for recycling.
Birthday freebies
I've mentioned a lot of brands that offer birthday freebies but there are even more available! Check out my whopping list of 60+ places to get birthday freebies to treat yourself on your special day.
Pin for later…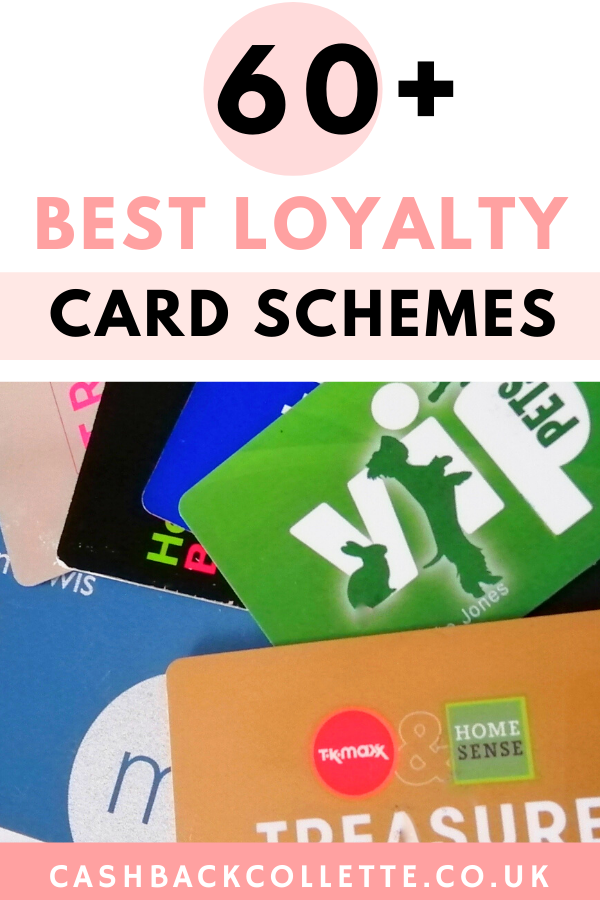 This post contains affiliate links, which means I may receive a small fee if you sign up for some of the products or services recommended, at no extra cost to yourself.