Today I want to talk to you about product testing opportunities and how to get free makeup, food, household stuff, and even bag yourself fancy new technology gadgets.
I feel like getting free stuff for writing a product review sounds too good to be true and that puts a lot of people off. But trust me, it's a real thing. It's really easy to do and I've bagged loads of freebies over the years!
If you're someone who loves to give your opinion and you fancy testing all the latest products before they hit the market, then product testing is absolutely for you!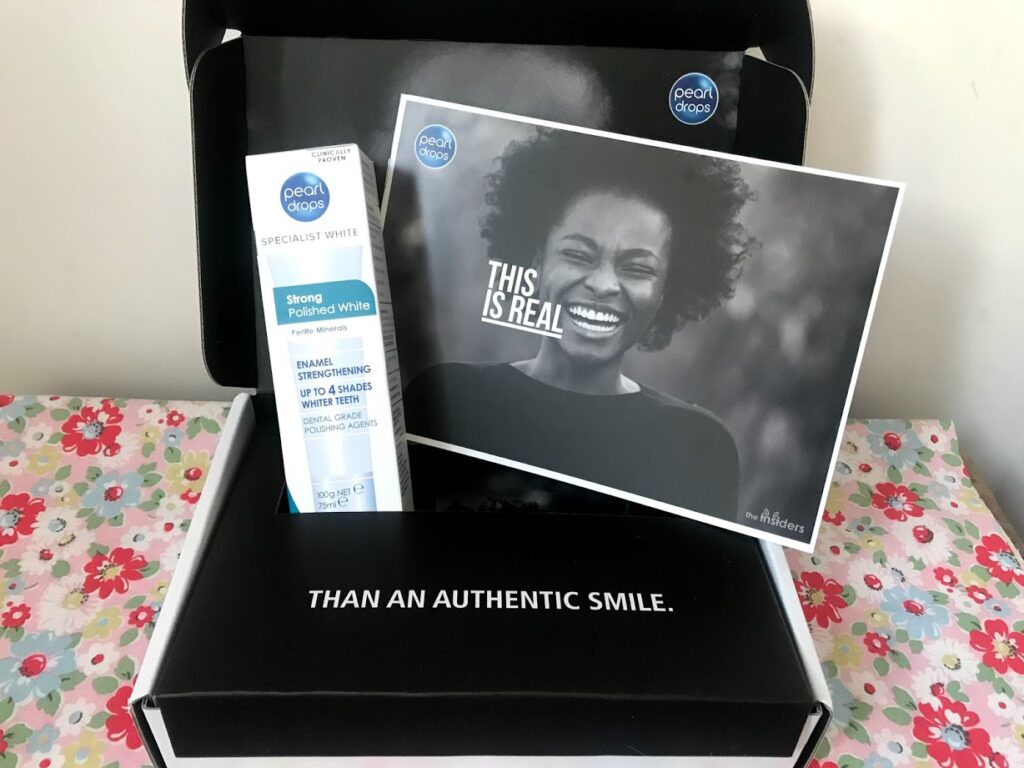 In this post, I'm going to show you
How to spot a genuine product testing site from a fake one
30+ of my favourite product testing websites
Top tips on how to improve your chances of getting selected
Plus, I'll share with you even more ways to spot future product testing opportunities.
Sound good?
Let's get started!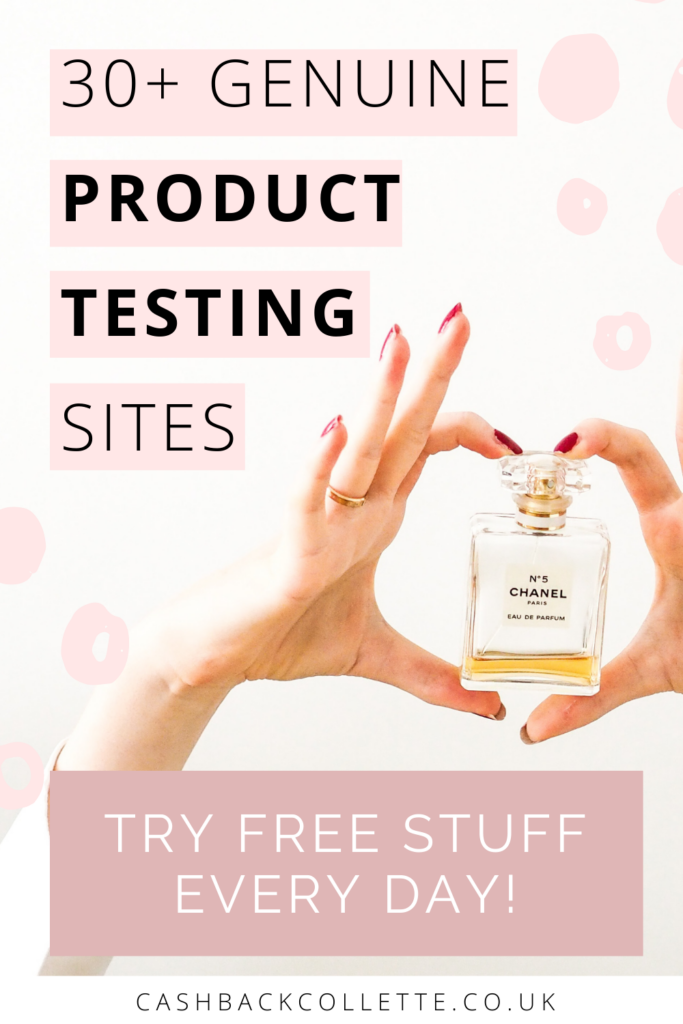 How does product testing work?
Companies are very keen to get opinions on their products before they send them to the market and they rely on people like you to give your honest opinions.
It's really easy to get started too. You apply online and they send you the goods to test for free. All you have to do in return is to write a review and sometimes share your opinions on social media and with your mates.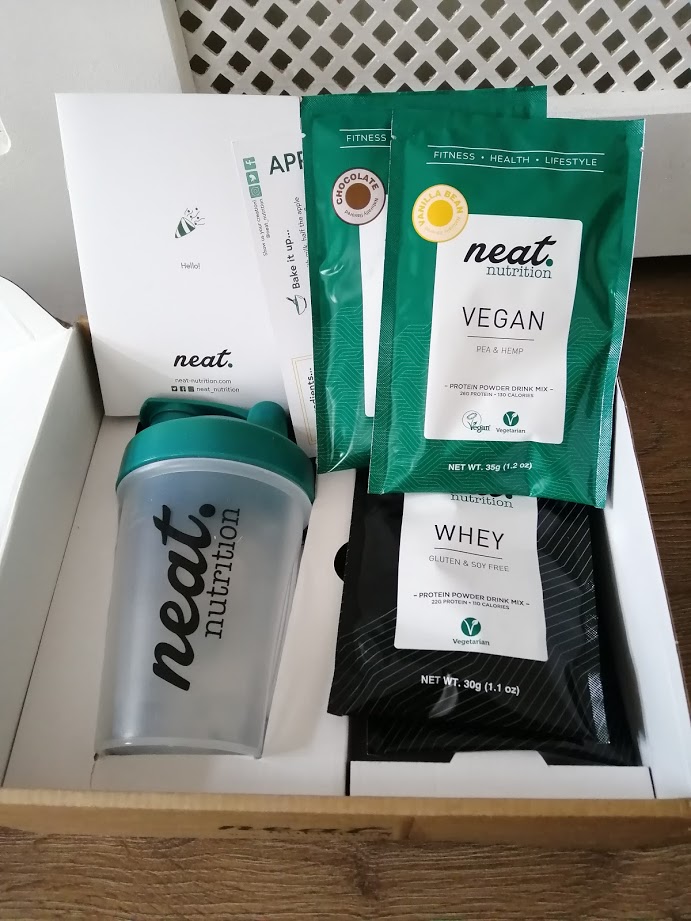 How can I get involved in product testing?
Pretty much anyone can apply to be a product tester, but it's worth bearing in mind that you won't always get selected but don't let that put you off!
Some sites have loads of freebies available e.g. they might be looking for 2,000 product testers. Some might only be looking for 10 specific people e.g. women under 25 with acne to try a new cream.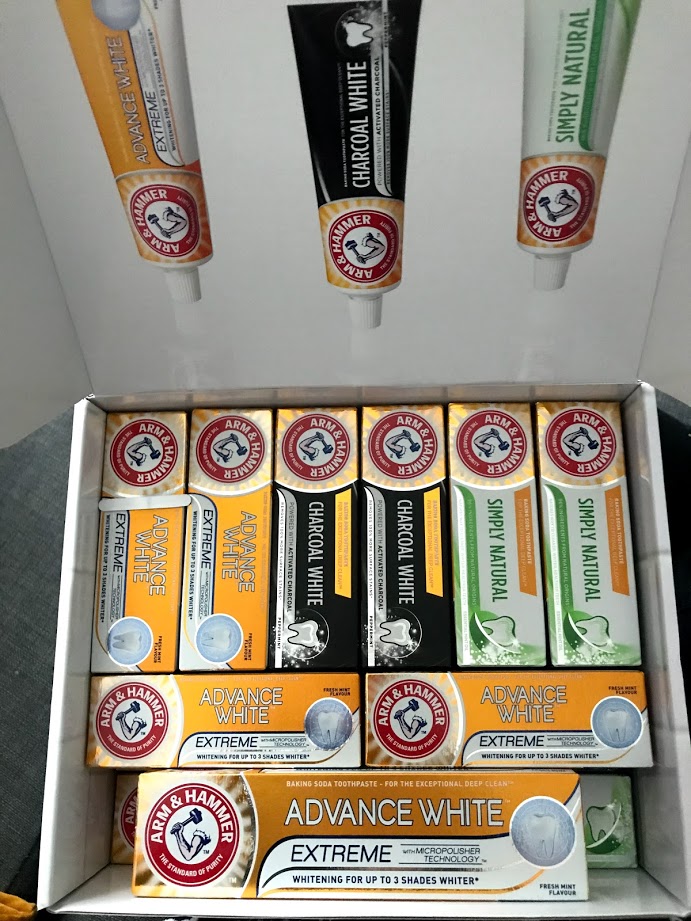 How can I tell which product testing sites are genuine?
Unfortunately, there are a lot of fake companies out there that are just after your details. Here are a few things to check when you see a product testing opportunity.
Genuine sites will never ask for payment details – so if they do it's best to avoid them
Look for proof that they have given stuff away on their website and social media channels where you should find testimonials and reviews from other users
Check they have a contact us and terms & conditions page – always a must for any legit site!
Site design and grammar mistakes are other things to watch – if it is spammy looking, cluttered and full of typos, chances are it's not legit
Check the website address – is it full of random letters and digits? Sometimes this doesn't mean anything but a quick google search of the company name and actual website will confirm if it's real or not
If you're still unsure, it's probably best to leave it. I know how scary it can be thinking you're giving away all your details!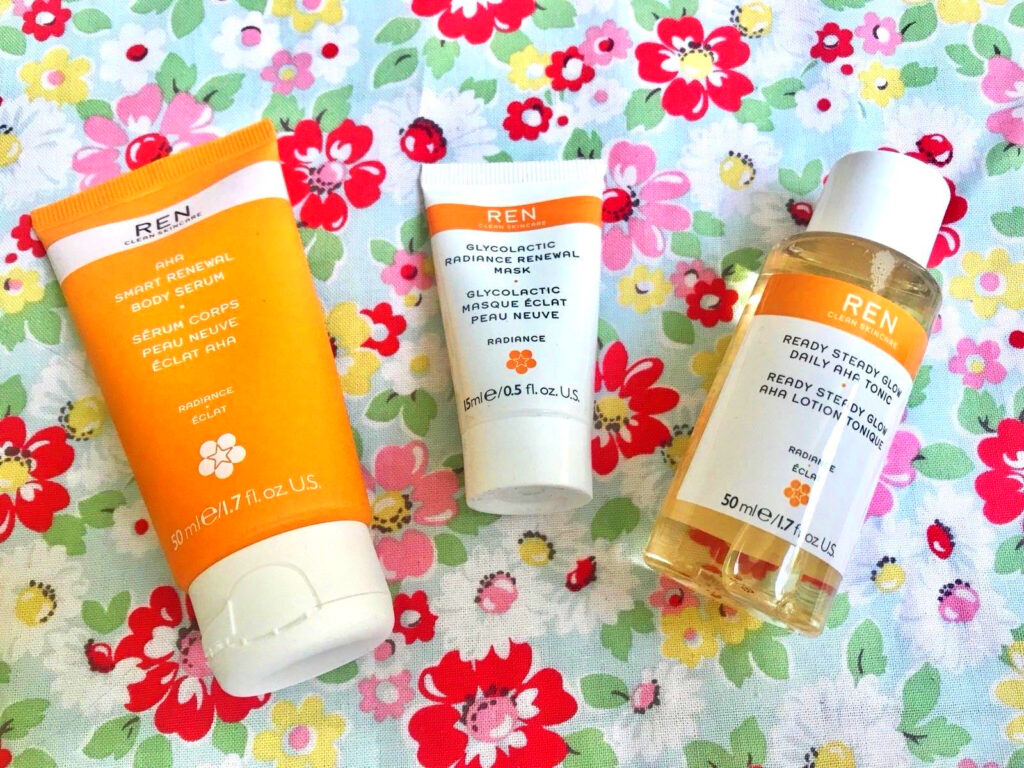 30+ genuine product testing opportunities
On to the good stuff! Here are the sites – I've personally used most of these myself to get makeup freebies, free food and drink, toiletries, and more.
Product testing sites for free makeup & beauty stuff
Did you know Boots have their own product testing panel? It's a great product testing scheme where you can review unbranded, mystery beauty products.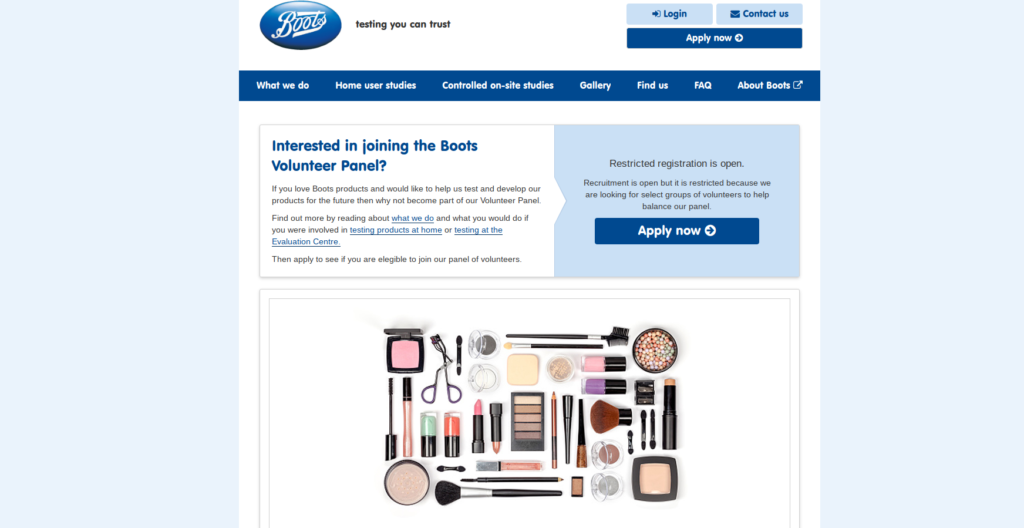 Sign up for free and they'll send you an email asking you to complete a survey and if you qualify to try the product, they'll pop it in the post. Once you've tried the product, they'll email you with a final survey to complete.
They have loads of products to test and I get an email at least once a fortnight with a new product to try!
If you've never heard of Elemis, they are a luxury skincare brand that also offers amazing treatments for your skin, like the Elemis Spa Experience.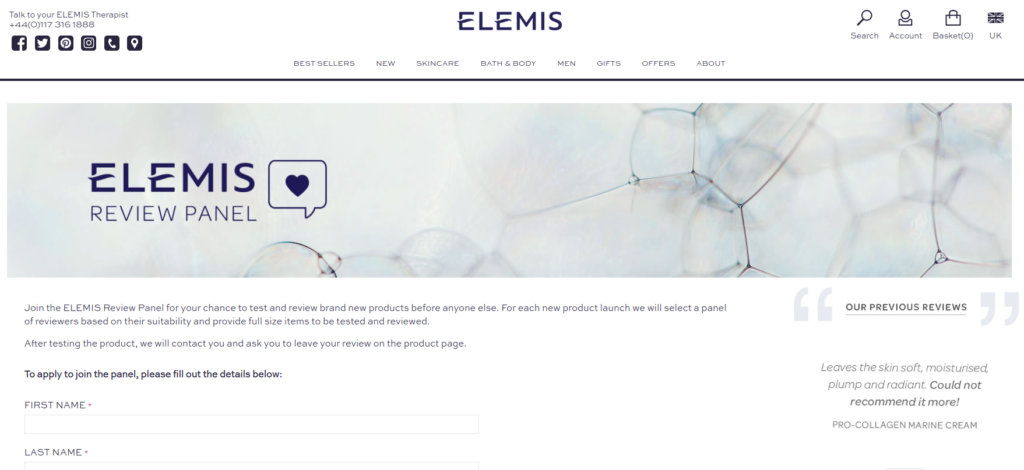 If you fancy some of this, join their review panel today and you'll get the chance to test and review brand new products before anyone else.
Tell them your skin concerns when you apply, then, when a new product pops up, they'll review your application and send you full-sized freebies to review on the product page of their website.
Garnier is another brand that has a product testing program. They're really generous with the products too! I recently got the chance to try six full-sized hair dyes (which I gave to my mum to test because I don't dye my hair anymore but it was such a good opportunity!)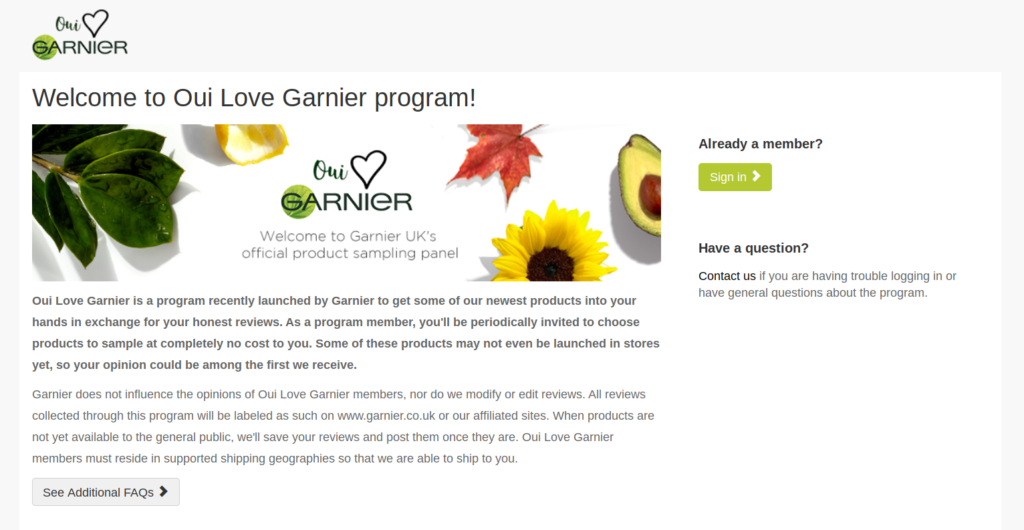 Sign up for free and they'll email you when they have new products ready to try. Like other companies, they ask you to write a review on their product pages once you've finished testing your product.
Did you know Niva also has a top-secret review panel? Sign up here for the chance to test their popular deodorants, sun cream, plus loads more skincare items.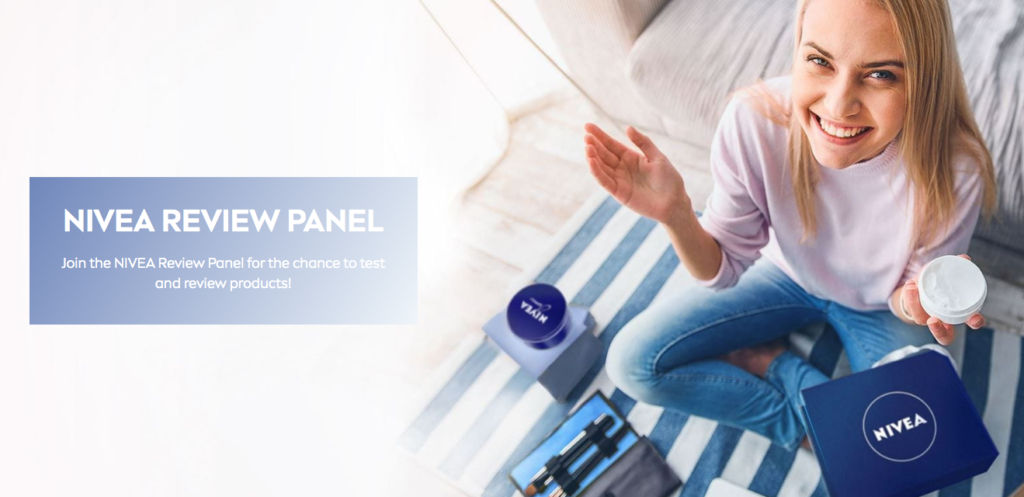 Become a St Moriz brand ambassador and get free tanning products to try and review. They're looking for tanning addicts who also love social media to help them promote their products online.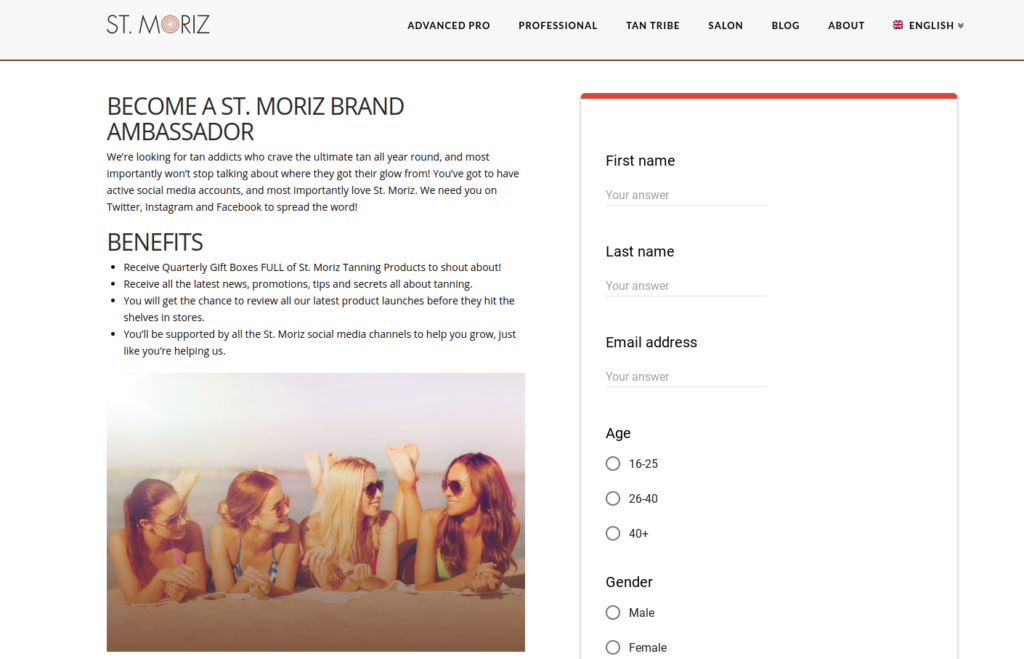 You'll bag yourself quarterly gift boxes packed full of St Moriz tanning products to review before they hit the shelves. Simply fill in their application form and they'll be in touch.
Super Savvy Me (owned by P&G) is another site where you can try beauty products completely free! Head to their Savvy Circle panel review page and sign up for free. Then, when you see a product you'd like to try, apply and tell them why you think you're right for the job.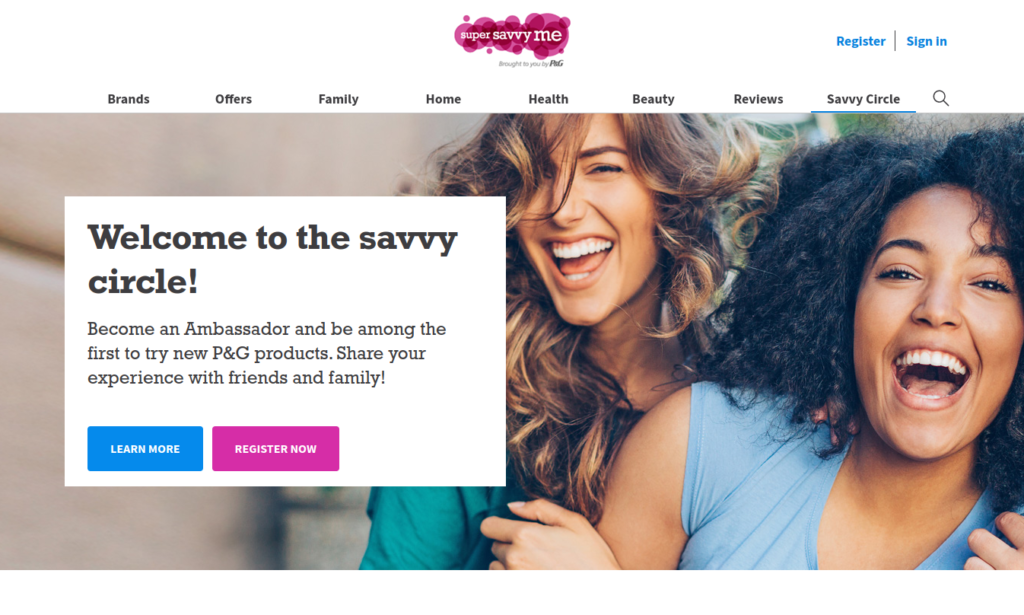 I've received stuff like Olay wipes, Pantene shampoo, and loads more beauty treats, plus household goodies like Bold laundry gel. They usually have high quantities to give away (sometimes up to 2,000!) and you'll even get the chance to try high-ticket items like Philips epilators.
The site rewards activity so when you apply, make sure you can commit to talking about products online and on social media, handing out vouchers to your mates, and leaving a good review after.
Samplico is an exciting new website that sends you a box of lovely products to test in exchange for your honest opinion.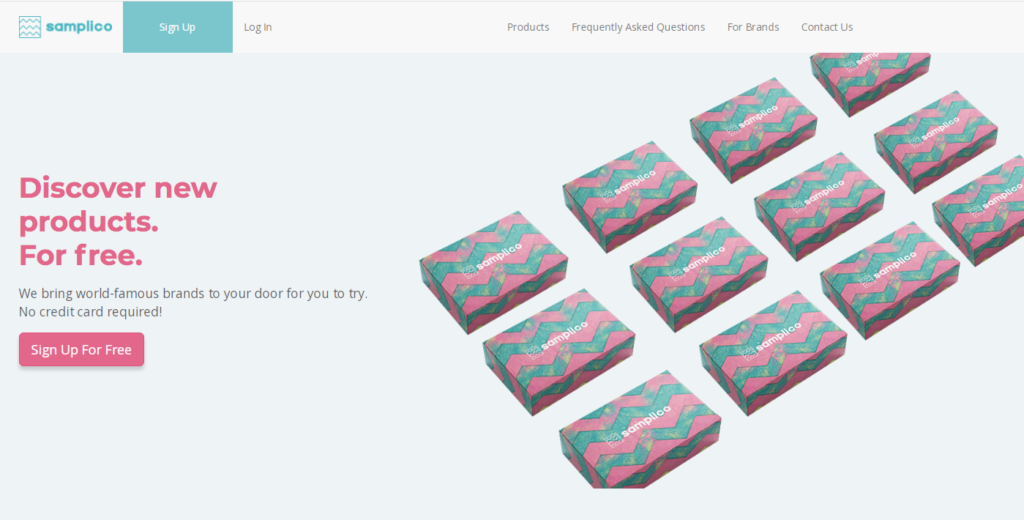 It's mostly beauty and skincare products but you also get the odd snack and foodie freebie too, which is always a nice surprise.
Sign up to influenster and you'll have the opportunity to try all of the latest beauty trends!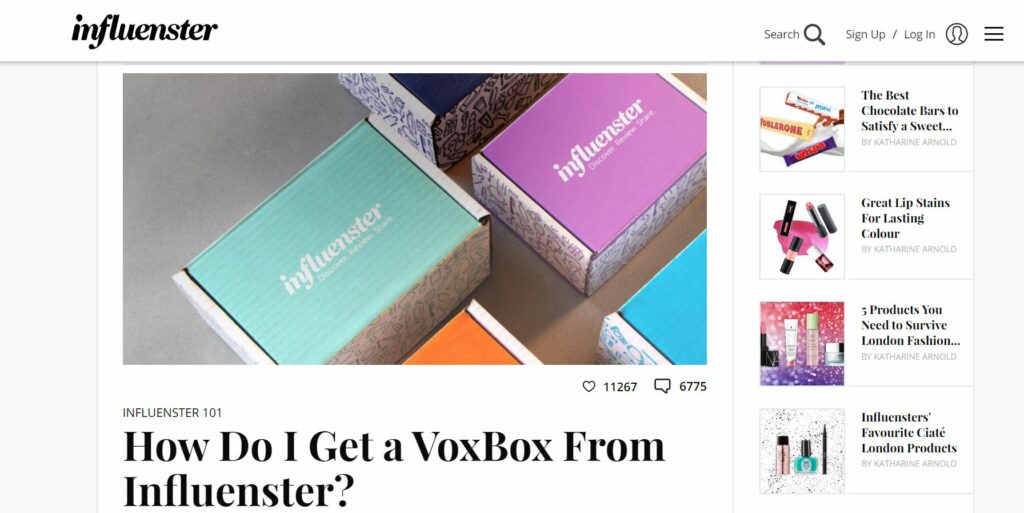 Once you sign up, they'll ask you to fill in your profile in as much detail as possible so they can figure out which products to send you. This is where they'll ask for your social media links and blog if you have one too.
They will pick products based on your profile and send you a nice big 'Voxbox' full of makeup and skincare goodies to try. Past items have included Max Factor lipsticks, Simple makeup wipes, and loads more goodies in a subscription-style box.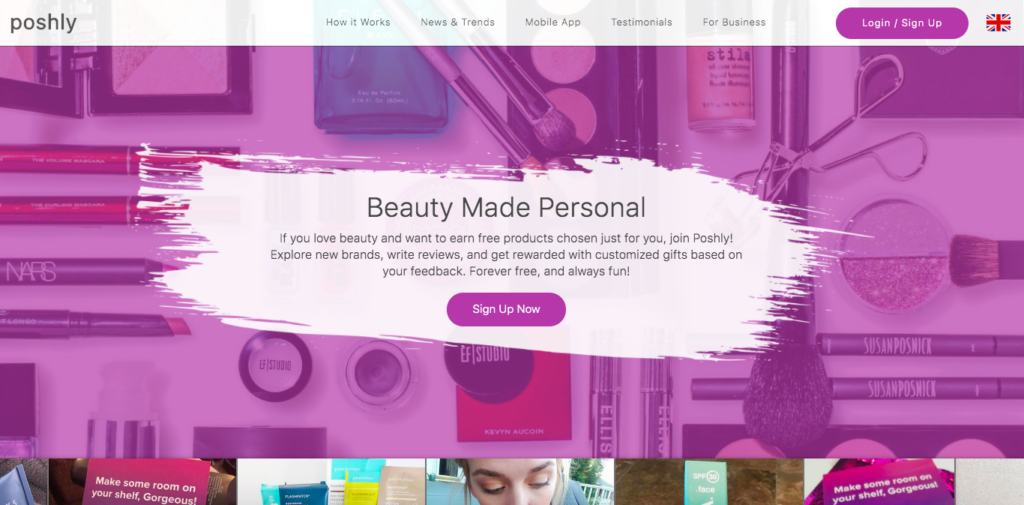 Poshly is another fab beauty and skincare product testing website and app. Sign up for free and answer their survey to tell them about the products you like. Then, check the app for all the latest opportunities!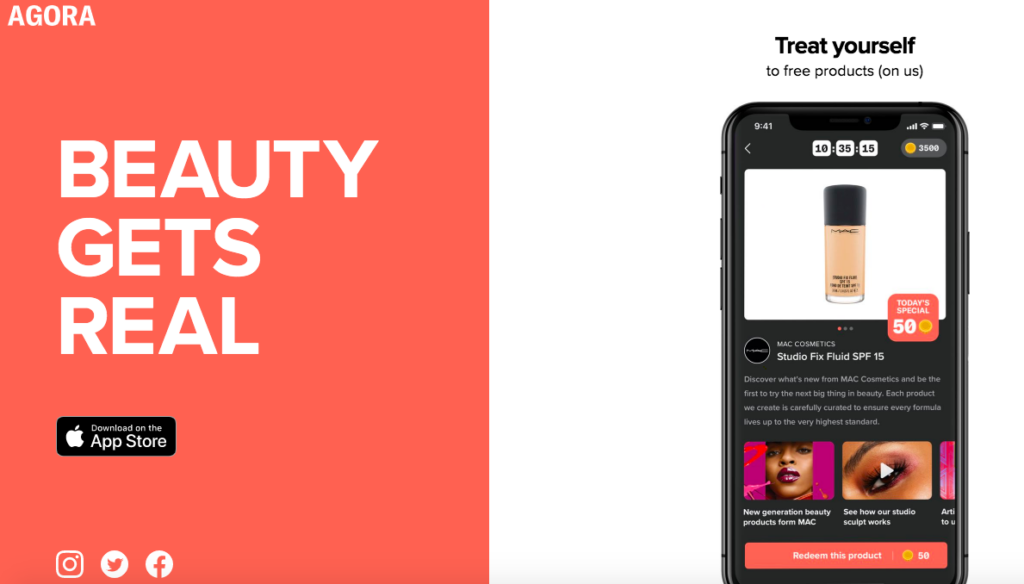 AGORA is a new-ish product testing app, currently available for iPhone users. It's super easy to use! Just download the app, create an account and start applying for products. The more you review, the more you get rewarded.
Sign up to Clicks Research product testing panel for free and start applying for free makeup and beauty product trials from places like Boots, The Body Shop and loads more.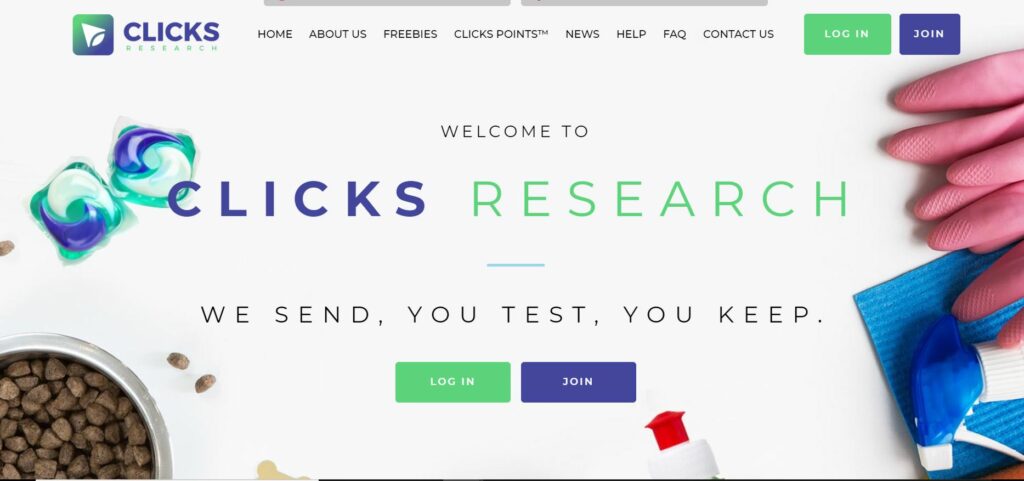 Once you've been accepted onto a project, they'll pop your free product in the post to try and then ask you to submit a review. They make it very clear they absolutely don't support animal cruelty and will never promote or send you products to test that have been tested on animals.
I think that's pretty amazing!
The site doubles up as a survey site, so the more you test and the more surveys you complete, the higher your score gets. This means you'll be more likely to get accepted for future projects!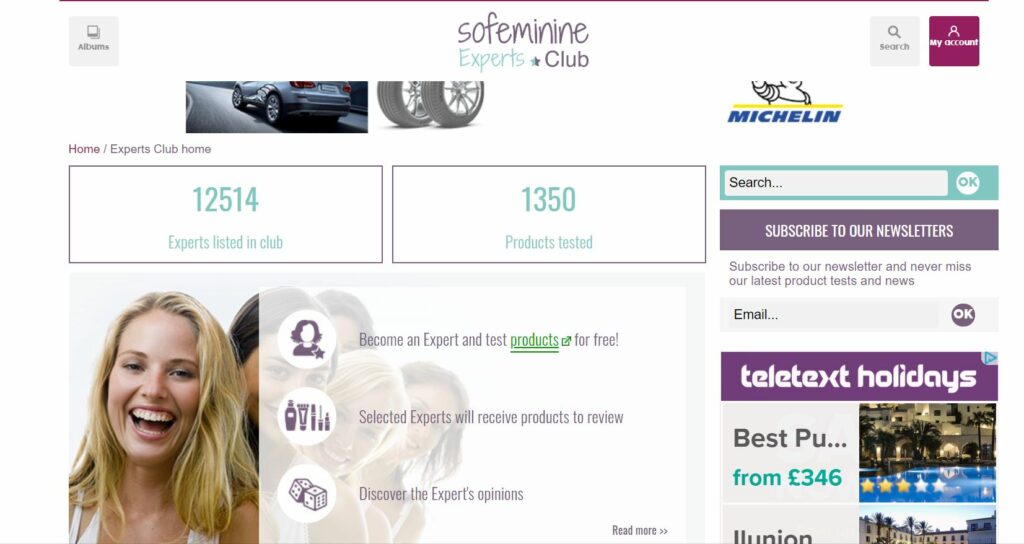 My final free makeup and beauty product testing site for you to try! Join the sofeminine Experts Club and you'll get to try amazing new beauty goodies.
This one works very similarly to the other sites I've mentioned. You see a product you like, apply to try it and they'll send it to you to test and ask you to write a review. Simple!
Magazine Product Testing Opportunities
Glamour also have their own beauty club product testing panel, where you can get free samples and full-sized freebies in the post.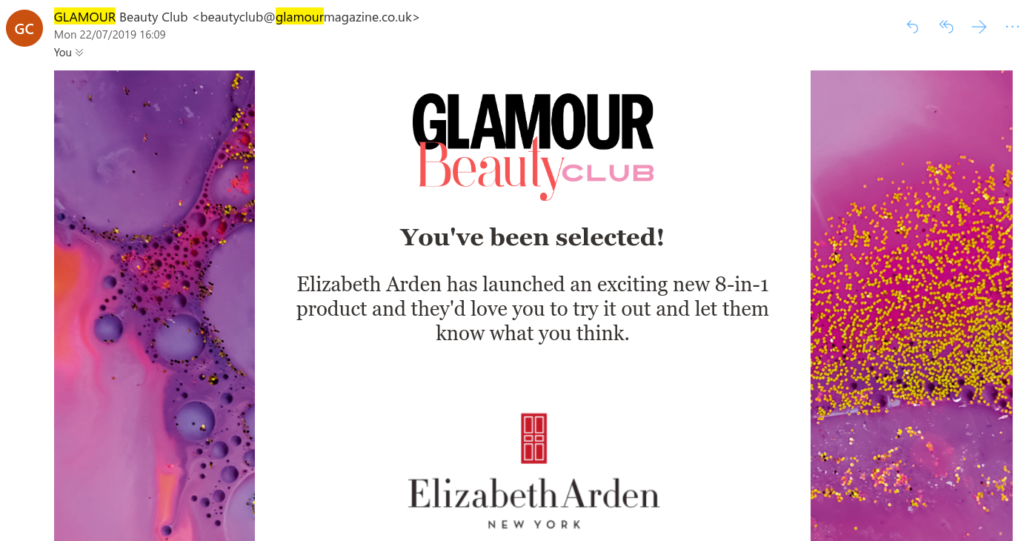 Sign up now and answer a few questions about your skin type, hair colour, etc. and they will email you when they find a freebie that they think will suit you perfectly. Once you've tried it, they'll send a follow-up email asking you if you enjoyed it.
You won't know if you'll get a full-sized freebie or ample in advance, but it's always a nice surprise if you score a big one!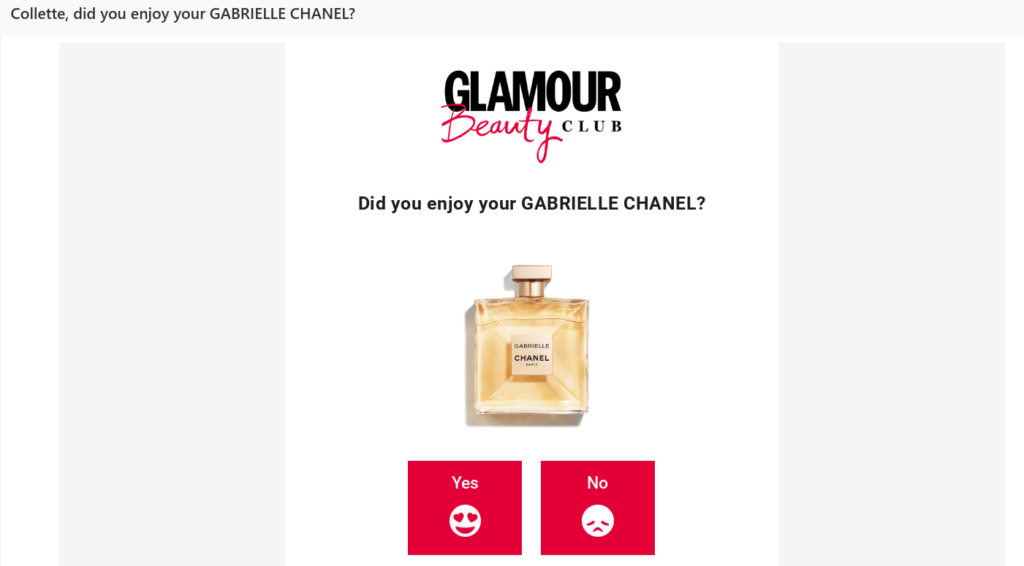 I was very excited to hear that Marie Claire have launched their very own product testing programme! You can try all sorts of lovely new makeup, beauty and skincare samples in exchange for a review.
Sign up now and fill in their quick welcome survey to help them get to know you and they'll recommend products for you to try.
OK! Beauty Club works similar to the Marie Claire beauty panel. Simply sign up and fill in your profile and they will send you free beauty samples to try. Exciting!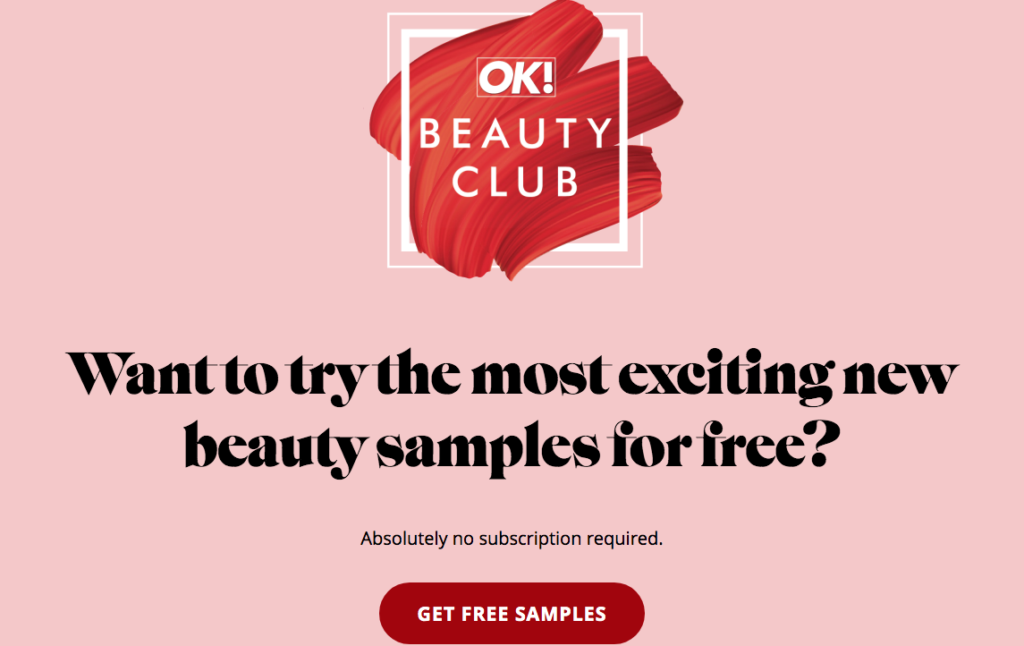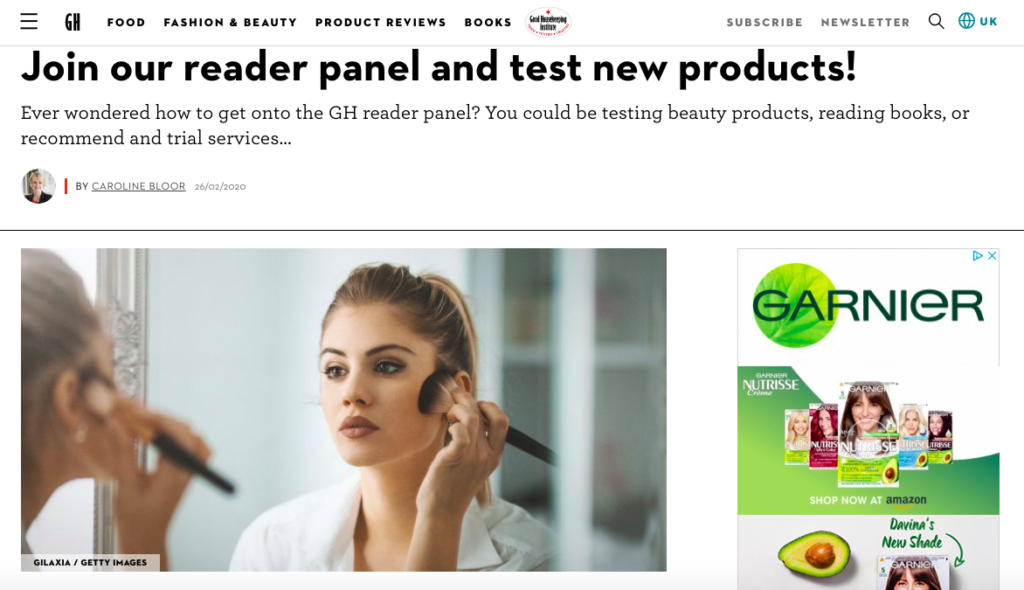 Another fantastic way to find product testing opportunities is by joining the Good Housekeeping Panel. You can try all sorts of exciting new products, such as beauty items, books, and loads more.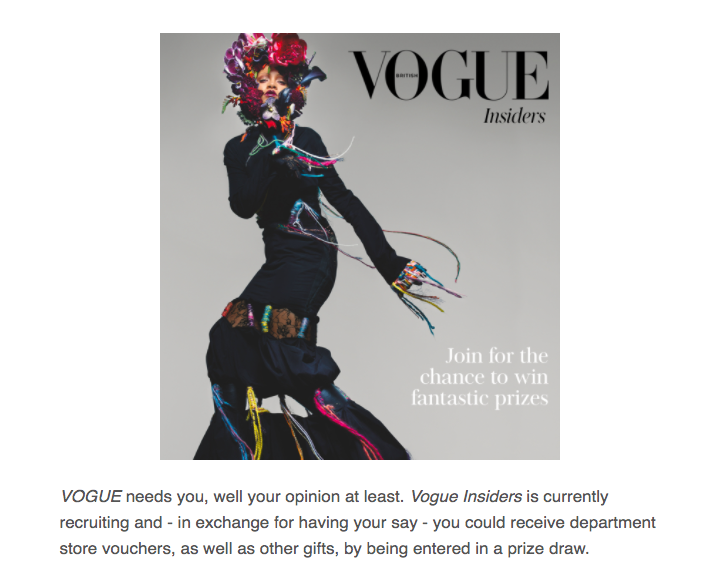 Sign up to Vogue Insiders and they'll send you email surveys and ask your opinion on beauty and household products. They'll also give lucky readers the opportunity to win fab prizes and product test shiny new products and give honest feedback.
Product testing sites for free household stuff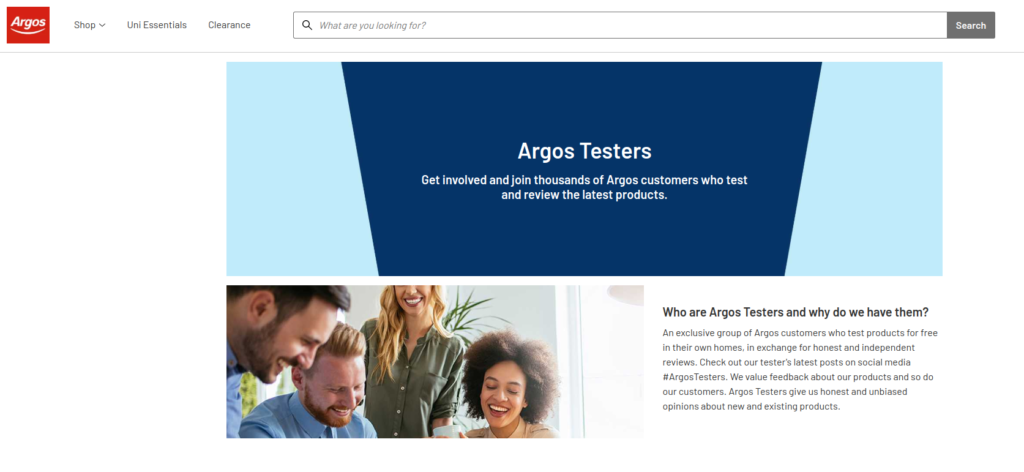 Become an Argos tester and you'll get to test all sorts of household products in the comfort of your own home. Amazing!
This one is perfect if you're on a budget and looking to try new products for you and your family, without spending a penny. Sign up and they'll send you opportunities when they become available.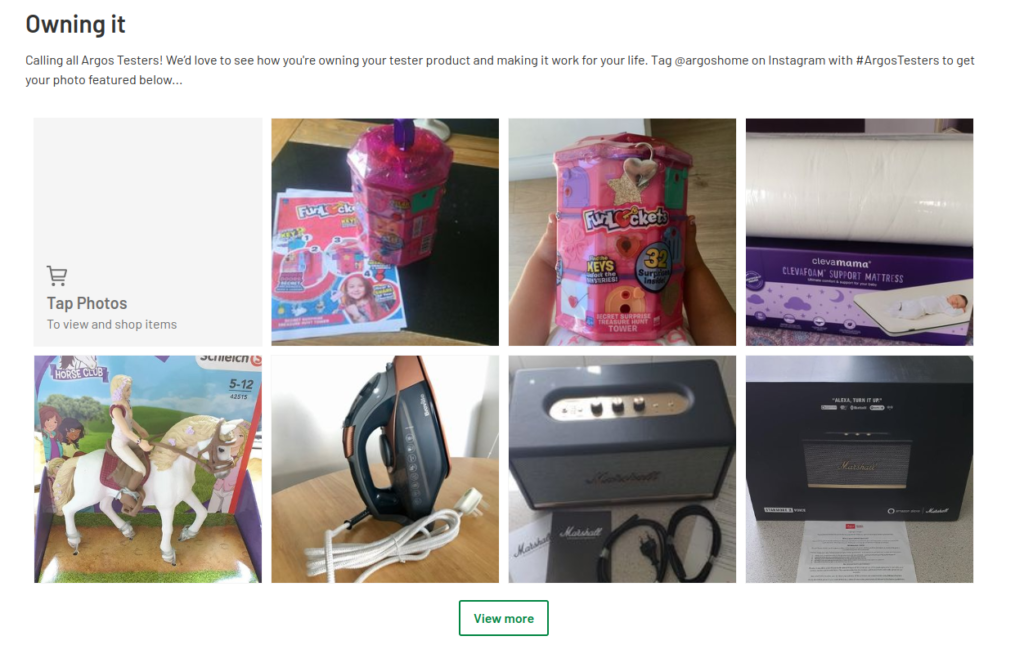 I've seen people receive loads of stuff, including:
VAX vacuums
George Foreman grills
DeLonghi coffee machines
LEGO and loads more
Check out what other people have received by going on Twitter and following #Argostester.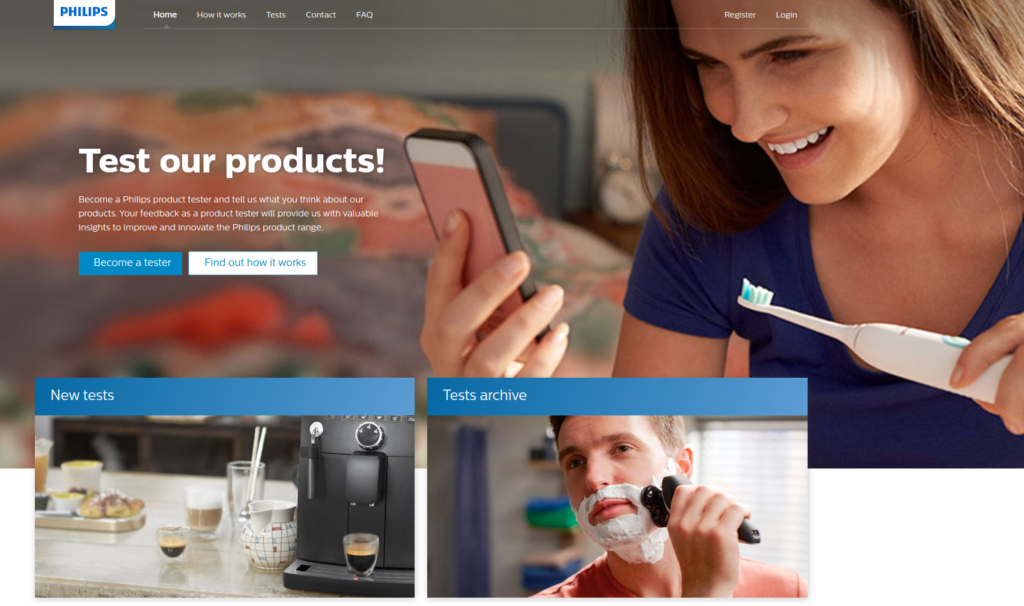 Ever wanted to try a Phillips razor, iron, or toothbrush before you buy? Now is your chance! Sign up to the Philips product tester panel and they'll send you free products to test and review.
Places for these product tests fill up quickly so make sure you check the site regularly and apply asap!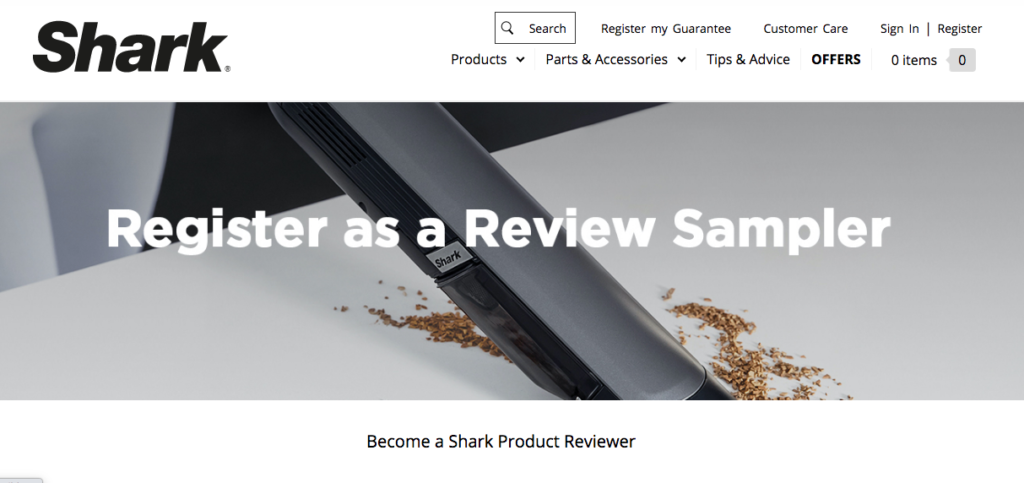 Shark also has an amazing product testing panel where you can try vacuums, steam cleaners, mops, plus loads more. Sign up with your details and they'll be in touch if you're eligible for any upcoming product tests.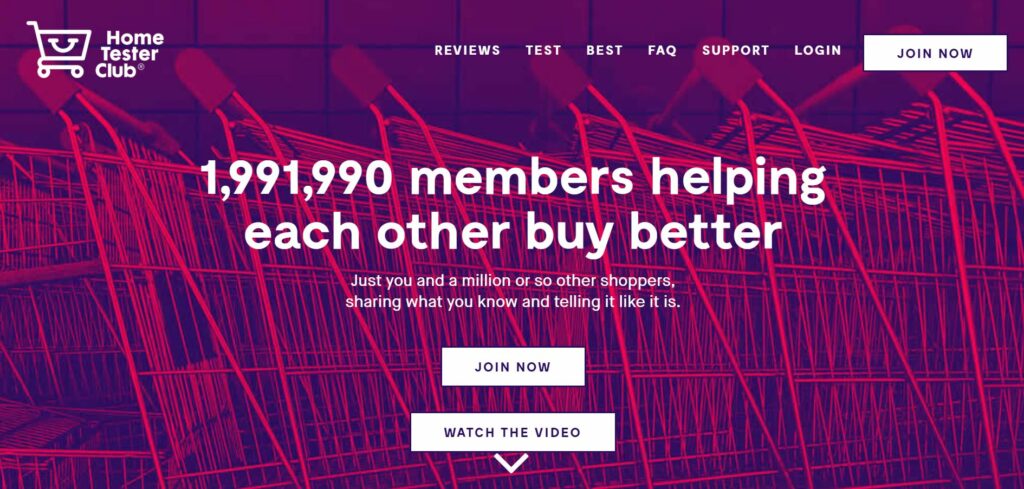 Home Tester Club is one of my favourite third-party testing websites. They have loads of exciting opportunities on there and they're always updating their website.
I've been lucky enough to try toothpaste, mouthwash, snacks and loads more from these guys.
Sign up for free and they'll show you what's available on their site and send you a roundup via email. Apply for whatever products take your fancy, fill in a quick application form and they'll send them in the post. Then, just take a pic and fill in a survey once you've tried your items.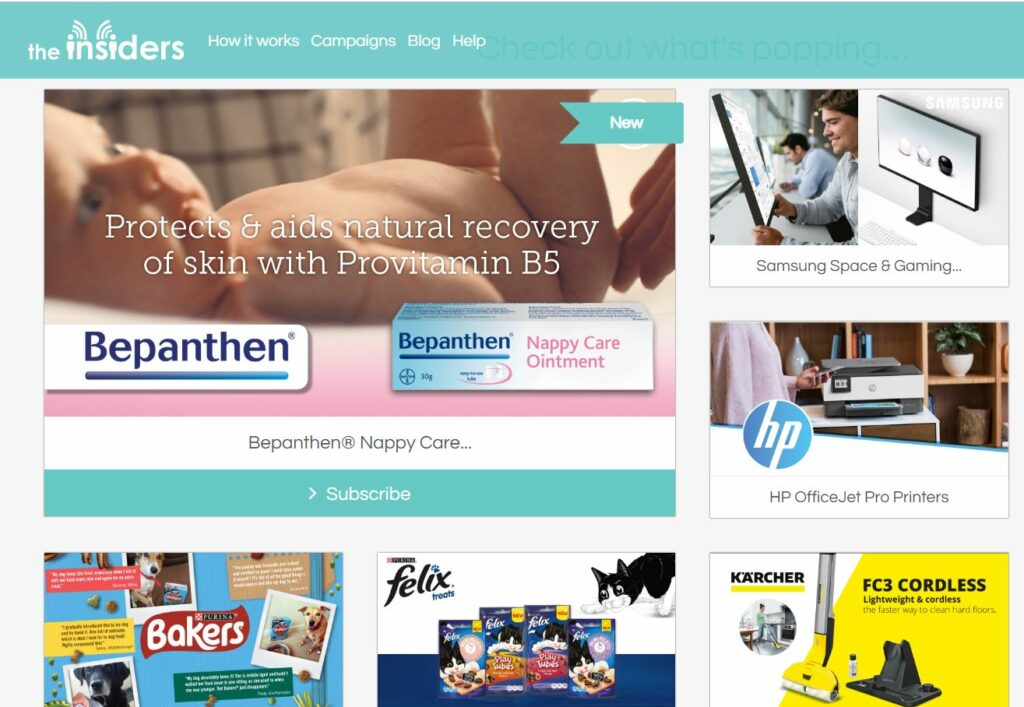 The Insiders is another one of my favourite product testing sites! I've had loads from them and they've always got new campaigns suitable for different audiences.
Sign up now and have a good look at current trials. Once you see something that takes your fancy, apply using as much detail as possible and they'll send your products in the post.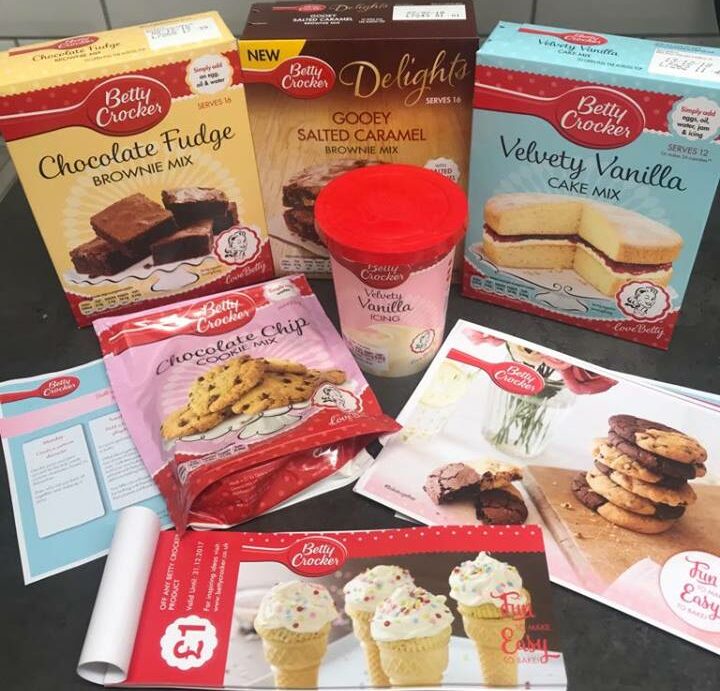 They have a really good selection of products up for grabs and usually look for loads of testers, e.g. 1,500 Betty Crocker fans. So your chances of receiving what you've signed up for are pretty high!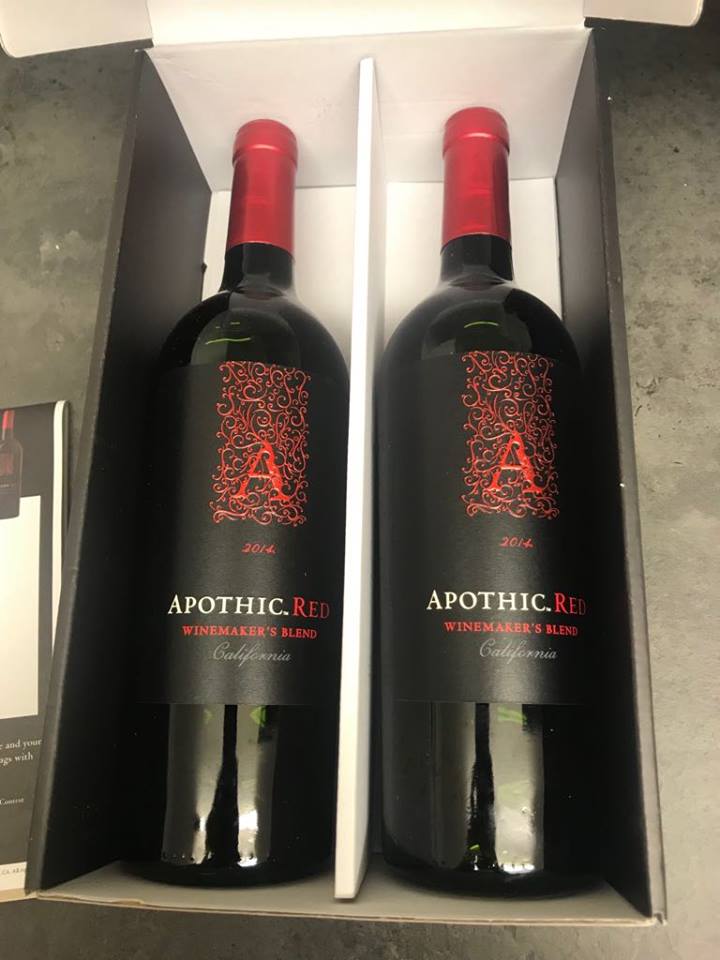 Again, just make sure you commit to what you've promised, e.g. taking photos, posting on social media, sharing with friends, etc.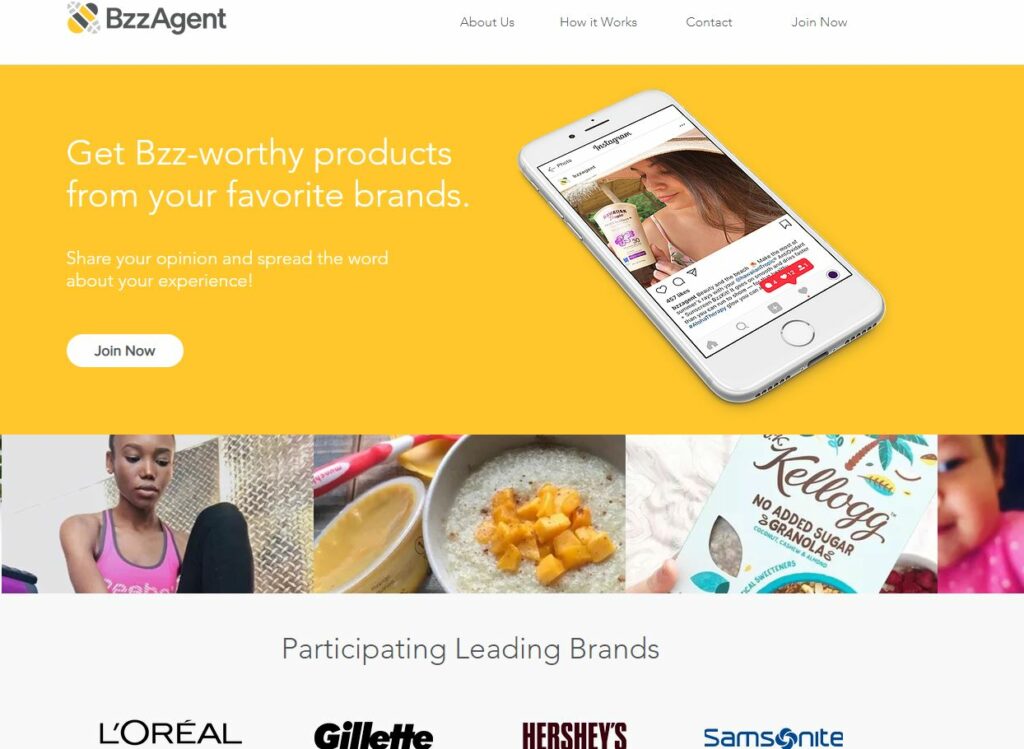 Bzzagent is another very cool and easy to use product testing site, which offers lots of top brands like Gillette, L'Oreal and Nestle to name a few.
Join Bzzagent today for free and once you're all set up, log in and take any available surveys so they can get to grips with what campaigns you might like.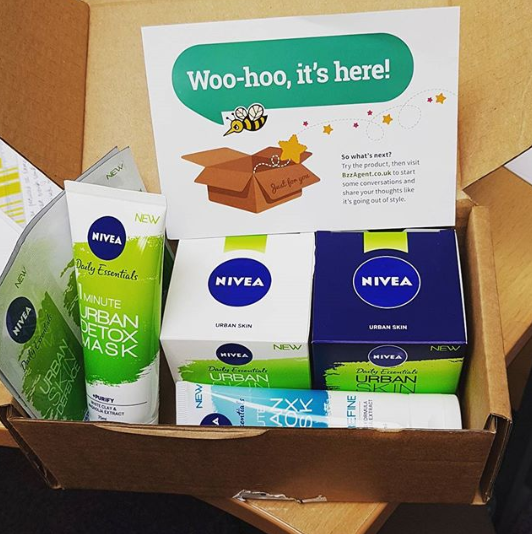 Unlike other product testing websites, they automatically select you to try a specific product (based on your survey results), rather than you choosing what product you would like to apply for.
You also have a BzzScore, which increases with every survey you answer. The more active you are and surveys you take, the higher your score, the more products you receive to try. Easy!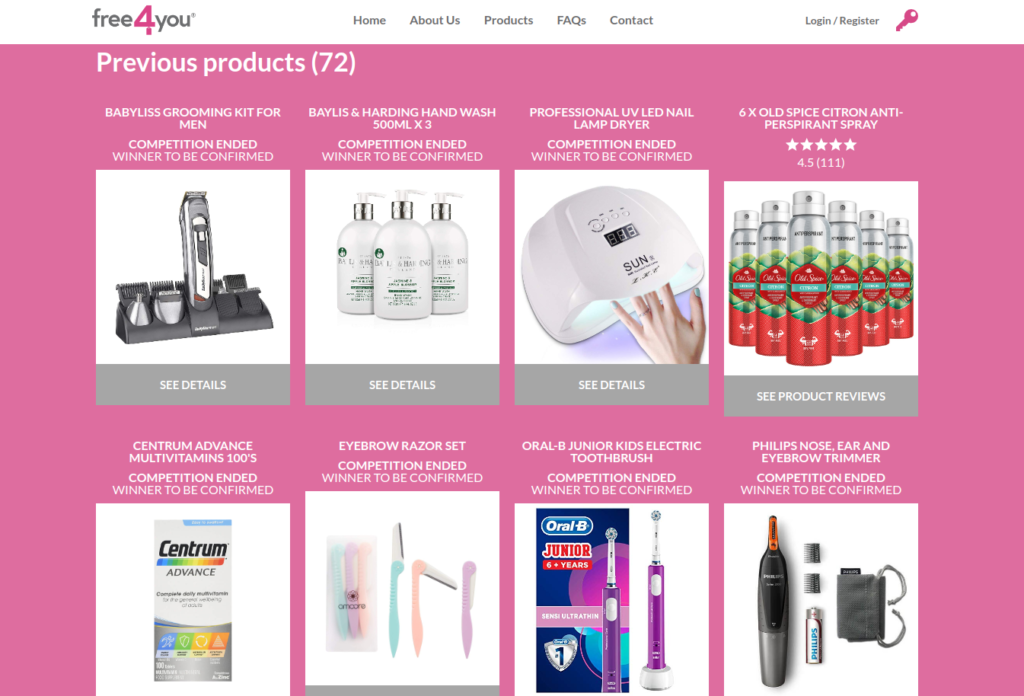 Sign up to Free 4 You now to get even more opportunities to test household products for free. I've seen them advertise Babyliss products on there, as well as Oral B toothbrushes and vitamins, so a really good selection of stuff up for grabs!
It's really convenient and unlike other product testing sites, you don't need to keep filling in new application forms for each trial. It saves all your details so you can just select a product and wait to hear if you've been successfully chosen.
All they ask in return is for honest feedback, which doesn't seem too much to ask when you're getting full-sized freebies!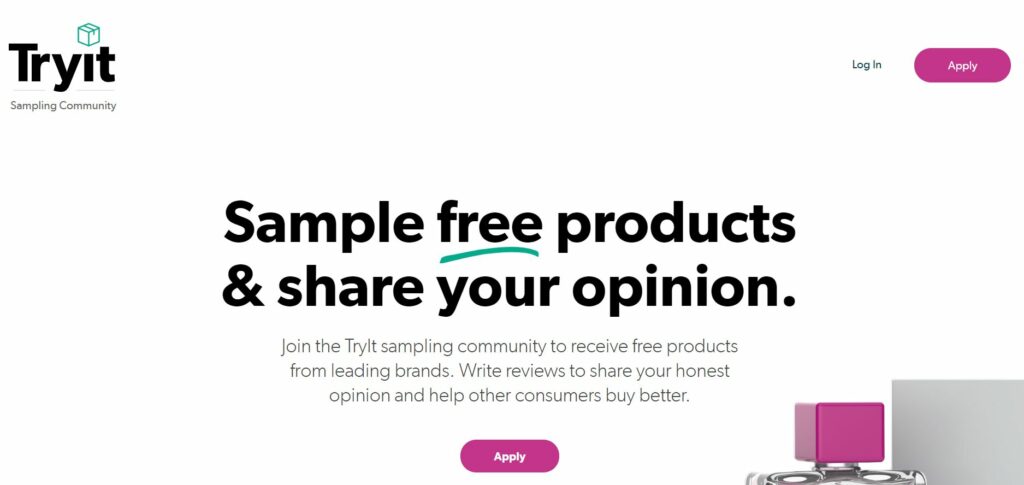 TryIT Sampling is an amazing website and app that sends loads of free product testing opportunities your way, mostly full-sized freebies too! I've seen a really good variety of products too from items like Kind snack bars to things like Simple skincare sets.
They notify you straight away when new products are up for grabs so act fast and they'll send you your free product to review.
There aren't always spaces but try applying to their waiting list just in case!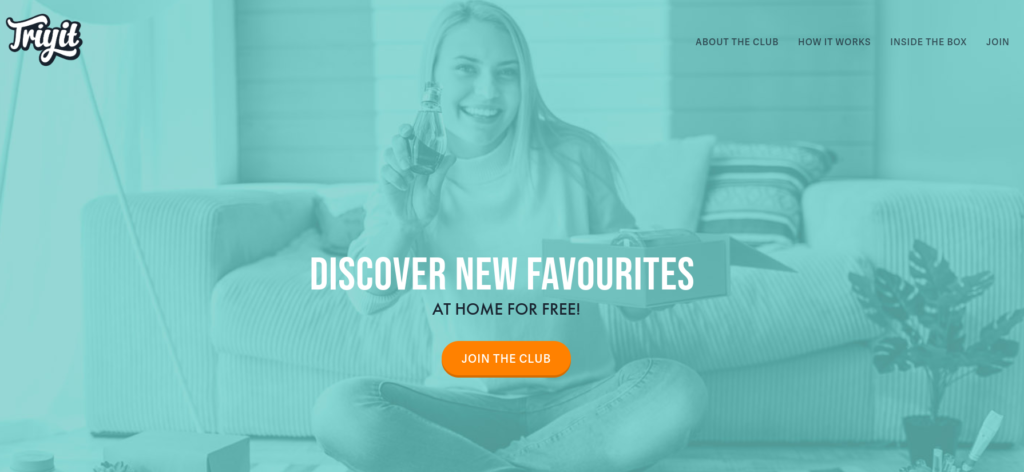 Triyit works slightly differently to other product testing sites. They send you a box full of goodies to try all at once based on your profile, rather than you applying for individual product trials.
Sign up for free and fill in your profile with as much detail as possible and they'll decide which campaigns suit you and send you a box full of goodies.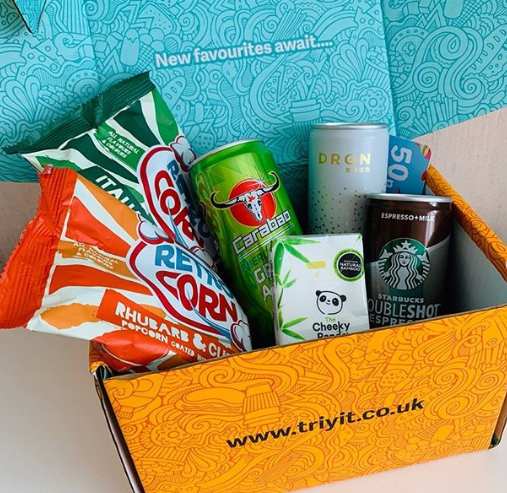 It's worth saying this is a complete lottery. You're not guaranteed a box and you could be waiting years to receive this freebie. If you do get one, though, you do make sure you leave feedback, as it makes you more eligible for future boxes.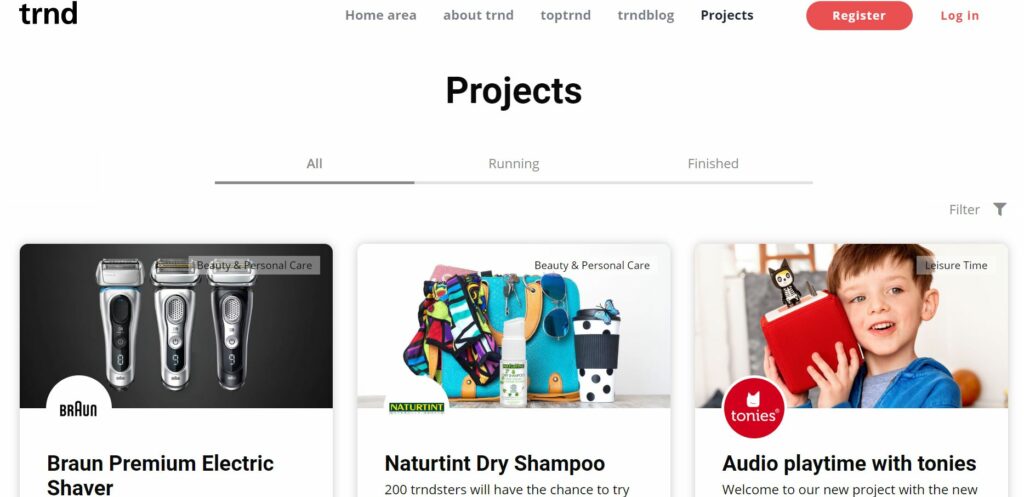 Signing up to trnd is a good way to keep your product testing options open, although there haven't been as many opportunities on here lately. I have received some goodies from them in the past though, including some Batiste dry shampoo and dog food.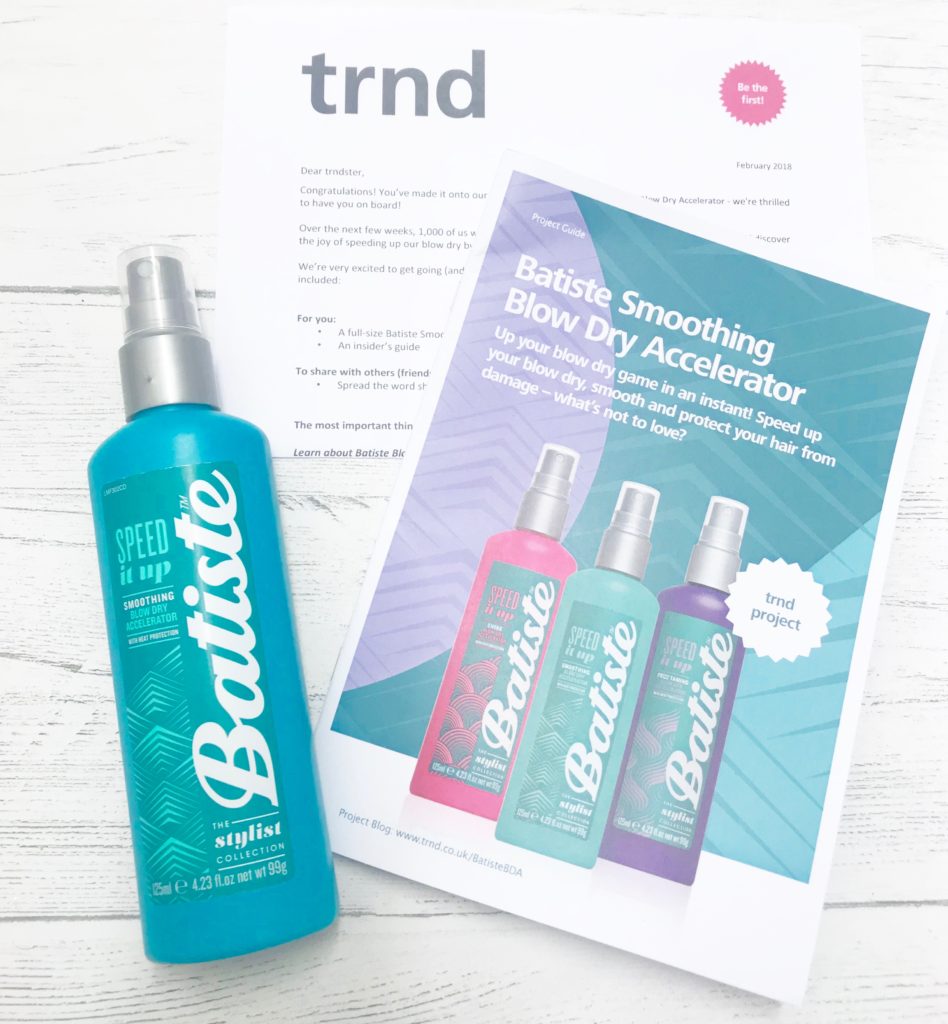 It works the same as other sites, so you sign up and if you receive an invitation via email from them, then you can decide if you want to take part. They'll send you a 'kit' and away you go to test your product and comment on your thoughts!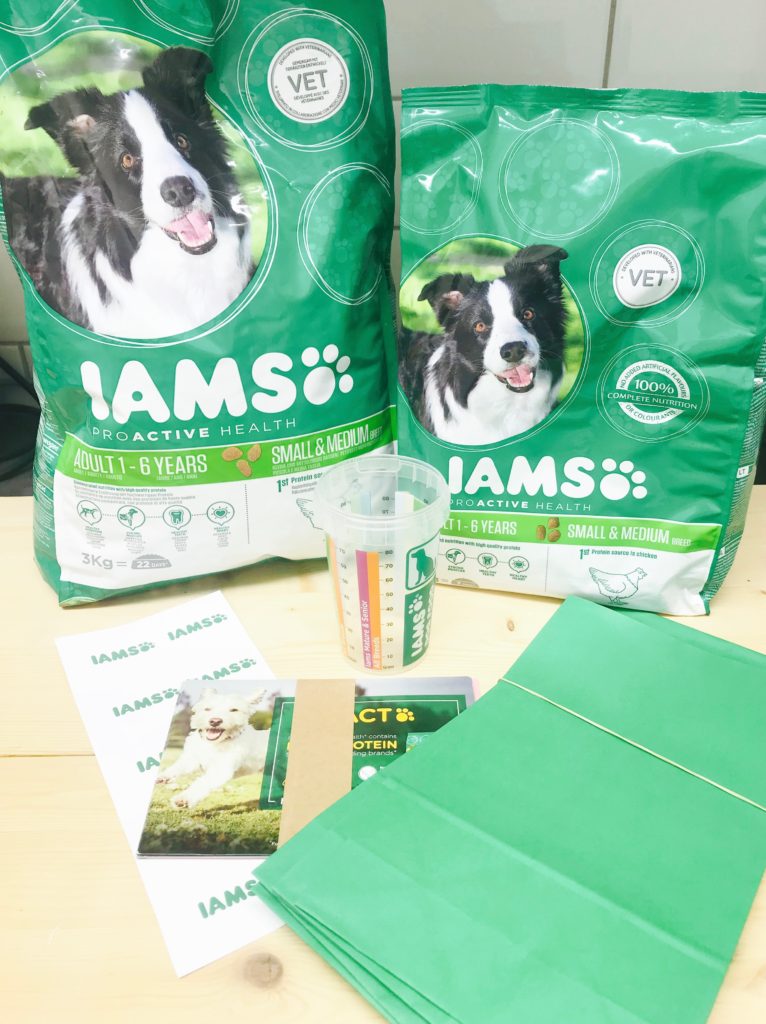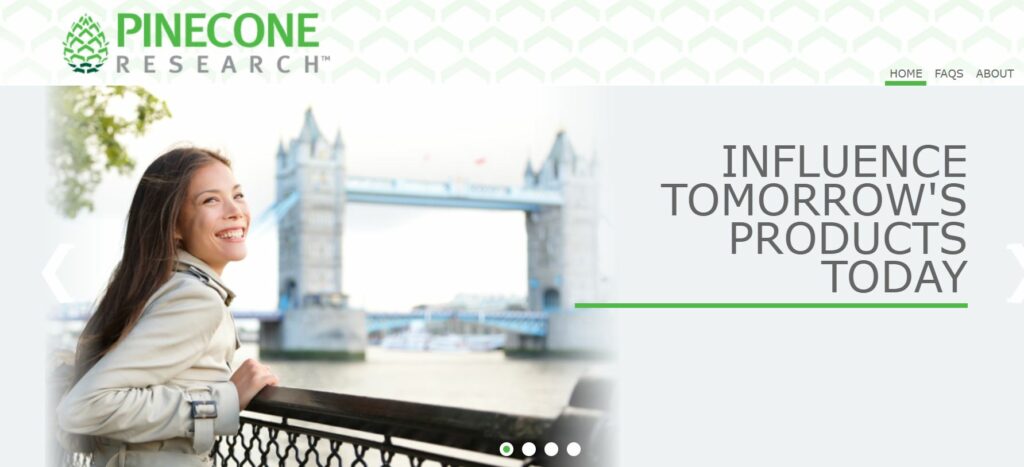 Pinecone Research is one of my favourite survey sites but they also have some product testing opportunities available every now and again for household products.
As a panelist, they will send you opportunities when they are available, just like they send you surveys to complete. As with their surveys, spaces are limited so make sure you react as soon as you see an opportunity!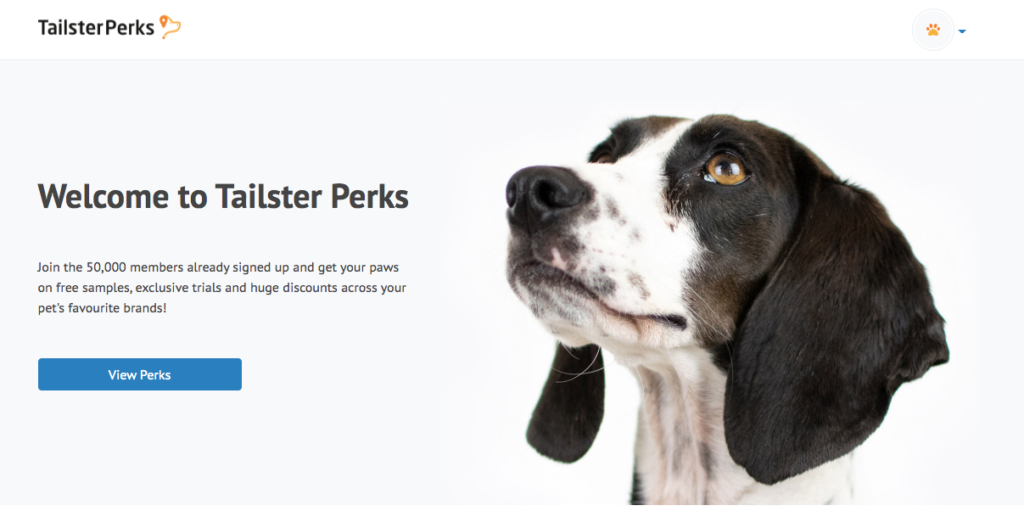 If you love to spoil your pets but you're on a budget, sign up for Tailster Perks. They have a great product testing scheme where they send you free bags of pet food and treats to get your (or your pet's) honest feedback.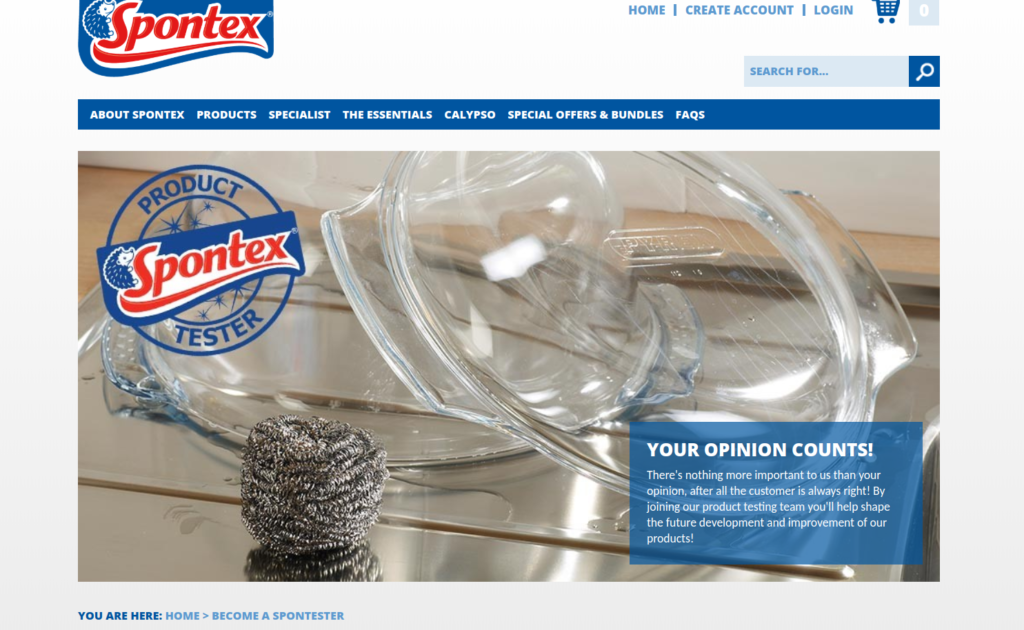 Become a 'Spontester' and you can get free products from Spontex to trial for free. I absolutely love their sponges! They make cleaning the kitchen and grubby spots so much easier.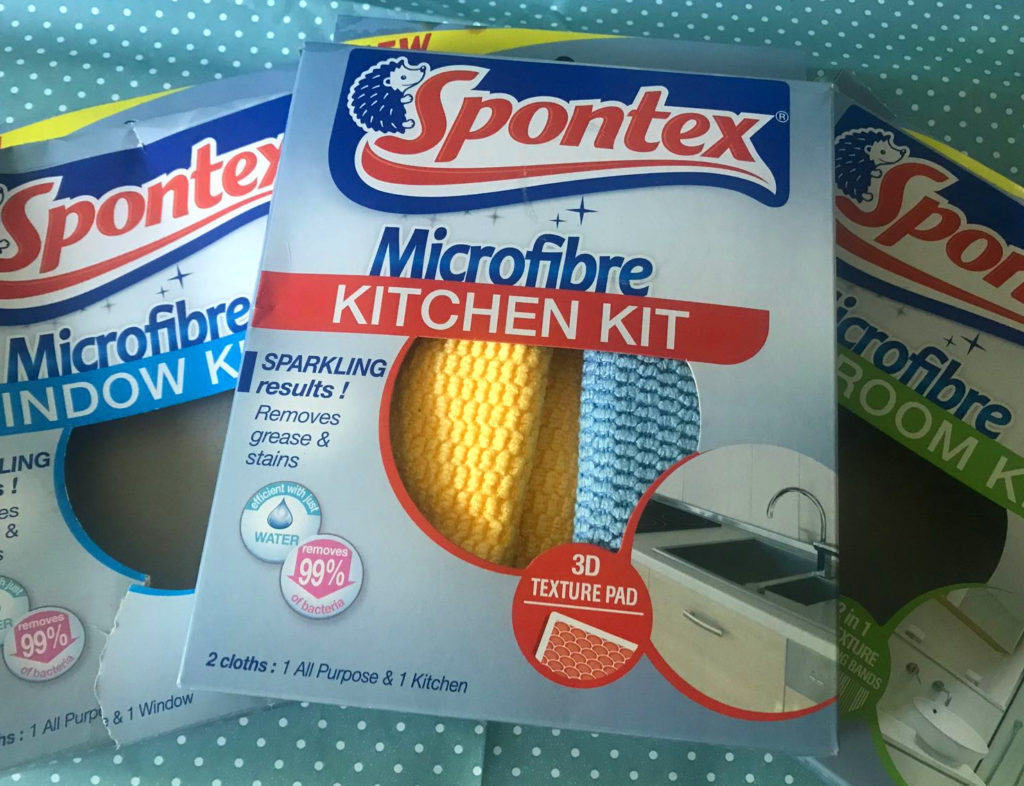 Simply fill in the form and they'll send you an email if you're successful. Then, they'll send you free products to try in the post.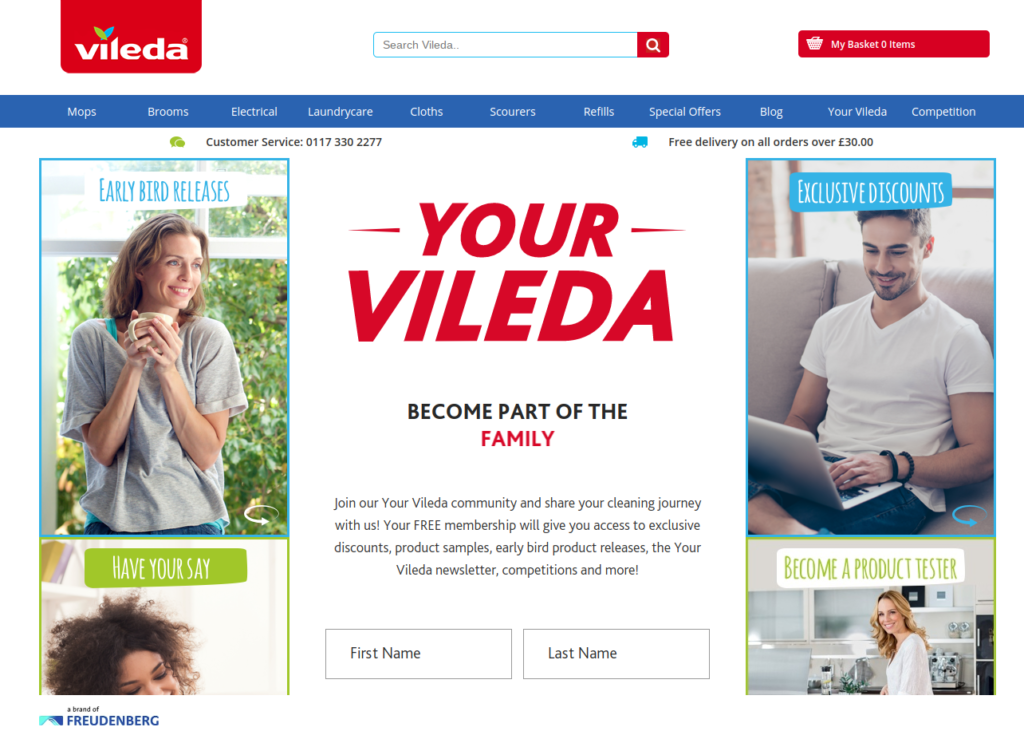 Join Vileda's community and get access to exclusive discounts, product samples, competitions but most importantly, the opportunity to test new products.
There's no actual page to see current product tests, but they email you when these opportunities become available. When you see an email, get applying for your chance to try a new mop, ironing board, and more!
Supermarket product testing panels
Fancy giving your opinions and testing the latest Tesco products? Join Tesco Home Panel for free now and they'll send you opportunities via email.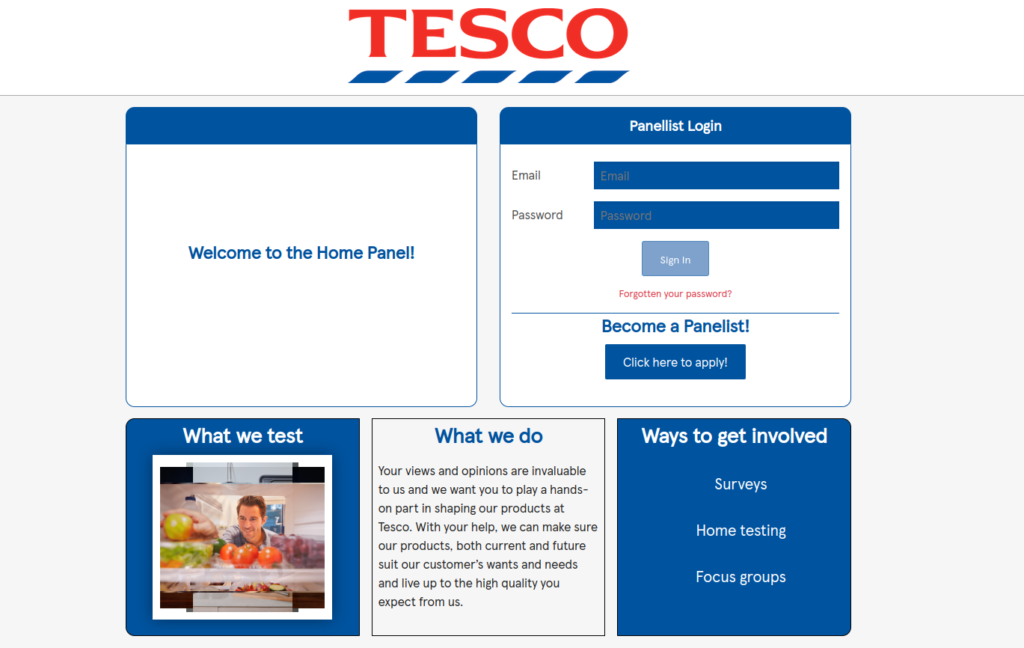 You can answer surveys, join focus groups and take part in home testing new products from Tesco. This could be anything from candles to the latest bread!
Wine lovers, get super excited for this one!! Aldi has its very own Wine Tasting product testing panel. If you know your stuff and would like to give it a go, sign up here.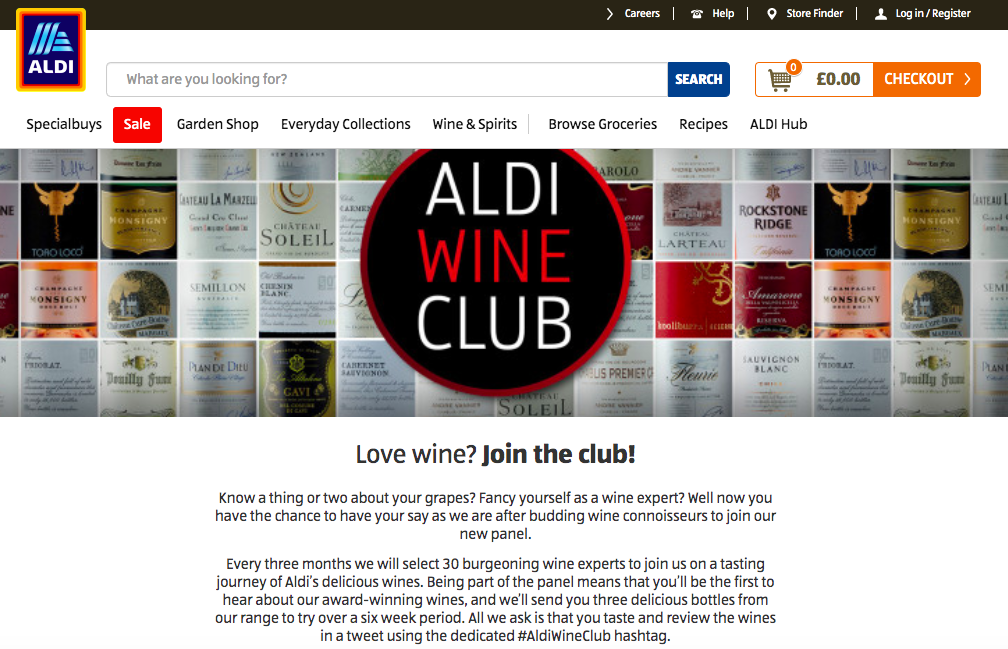 Please note, they only open applications up every so often so it's worth bookmarking the page and checking back.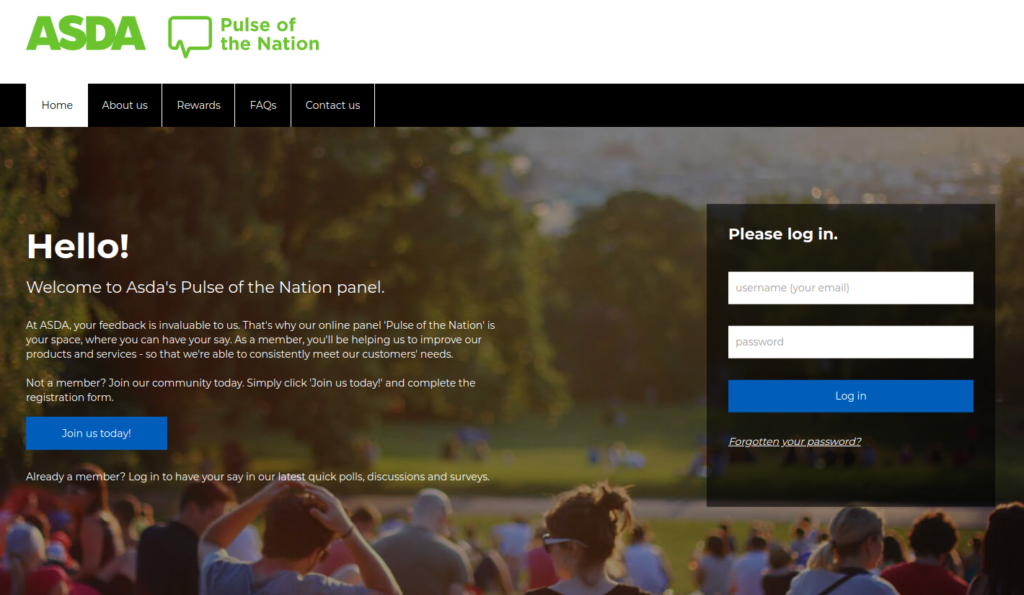 Asda Pulse isn't strictly a product testing panel, but when you sign up you get the chance to give your opinions and help them improve future products and services.
They send you 'activities' to complete and you can also interact with other members, which is pretty cool.
Plus, for each activity you complete, you'll be automatically entered into their monthly prize draw for the chance to win cash prizes (either 1 x £250 or 15 x £50).
Product testing opportunities for free sports stuff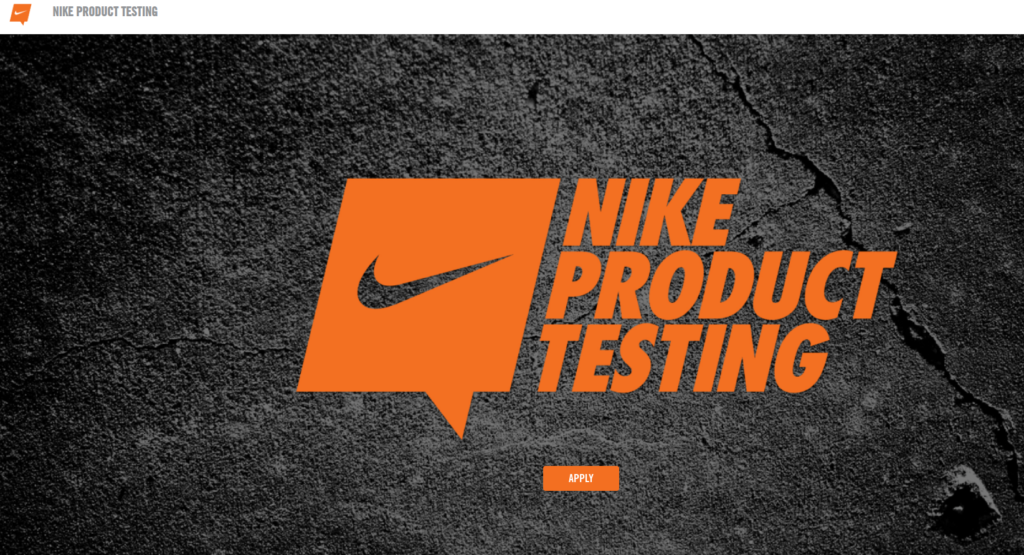 Sign up to test Nike products for free including trainers, tops and sportswear. Once they find eligible products for you, they'll send them you to try. This one works a little differently, as you have to return the product once the trial is over, but the plus side is you get to try more products in return!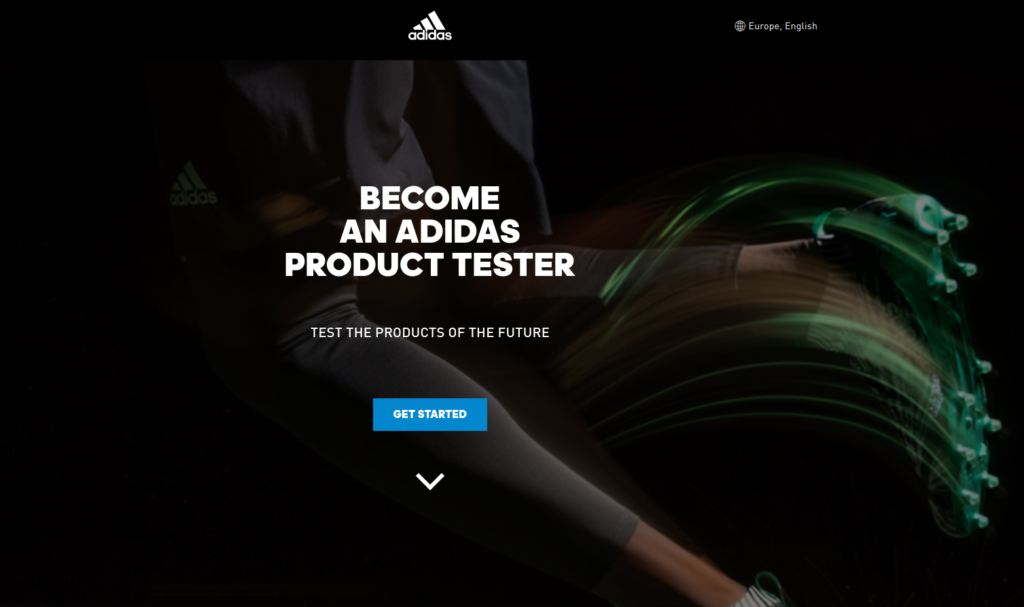 Become an Adidas product tester and trial all the latest sports products for free for a period of 2-4 weeks. Like Nike, you do have to send the product back (they provide a returns label and cover postage costs) but it's so worth it because the trials just keep coming and they email you as soon as a new trial is available.
Parent product testing sites for free stuff for mums & kids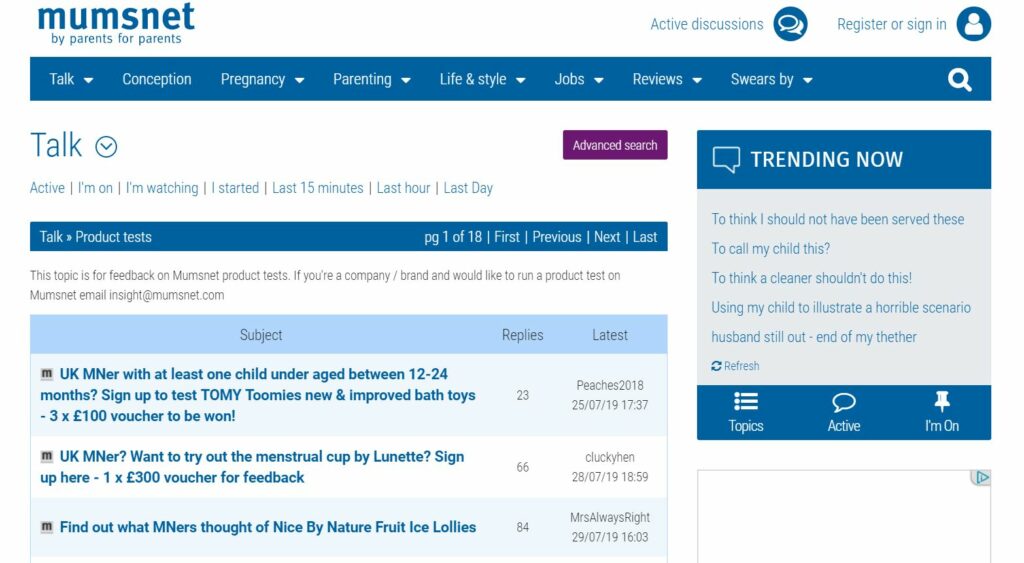 Mumsnet, love it or hate it, it's got some pretty great product testing opportunities for parents and kids! As you probably know, it's a forum so sign up for a free account and then you'll be able to engage with other members and apply for product testing opportunities.
Keep an eye on their product test feed and when you see something you like and you're eligible for, follow the rules to apply. Each product test has a qualifying survey for you to complete and they'll contact you if you're chosen and send your product to review.
Lots of product testing opportunities on Mumsnet also include the chance for you to win a gift card (sometimes up to £100) of your choice from a selected list when you leave your feedback on the forum thread.
Some 'mumsnetters' also think it helps you stand out if you comment on the initial product testing feed too!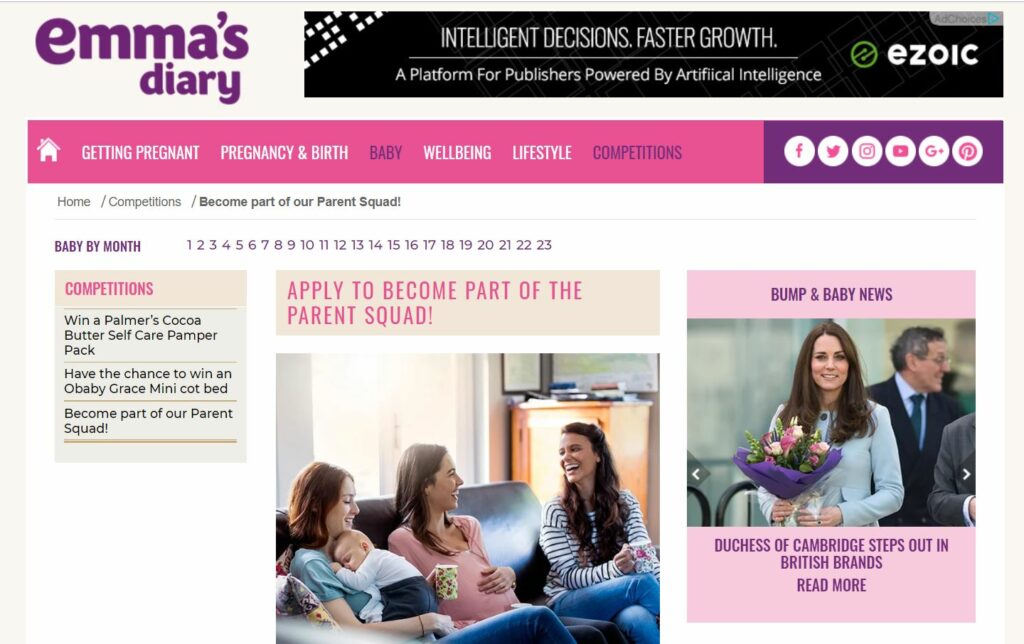 Sign up to Emma's Diary Parent Squad to test the latest baby and parent products for free! When you sign up, you'll also get loads of exclusive freebies, discounts and more by being a newsletter member.
To test products, they ask you to be active on Facebook and Instagram so it's worth thinking about if you'll be comfortable with sharing on these platforms before applying.
They even offer you the chance to score free tickets to family events and attractions around the UK. Sounds amazing!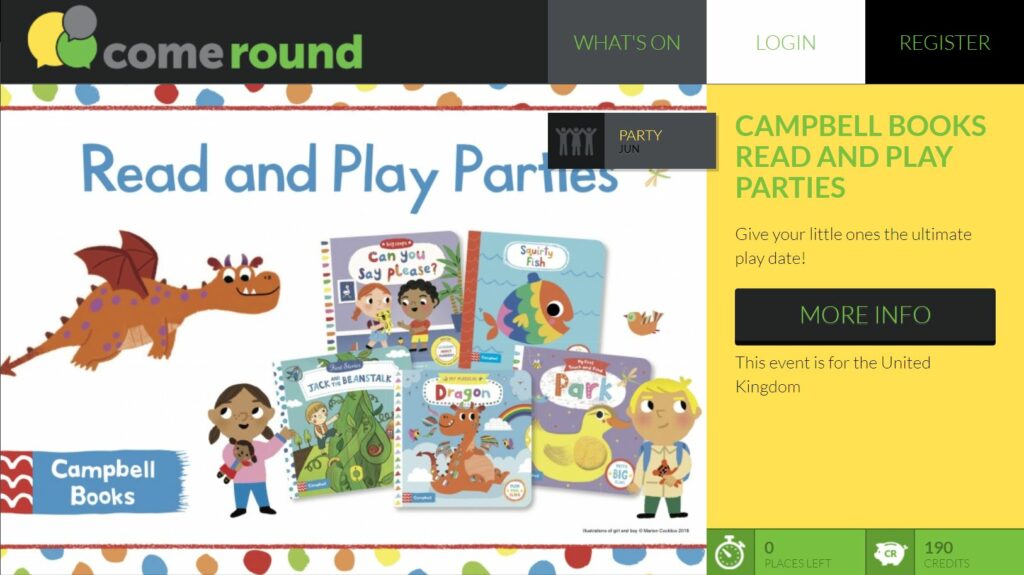 Join come round and you'll get invited to test products for free, plus get free stuff for your friends to try as well! This one is based on you hosting a party and them supplying you with new products for you and those you invite to try.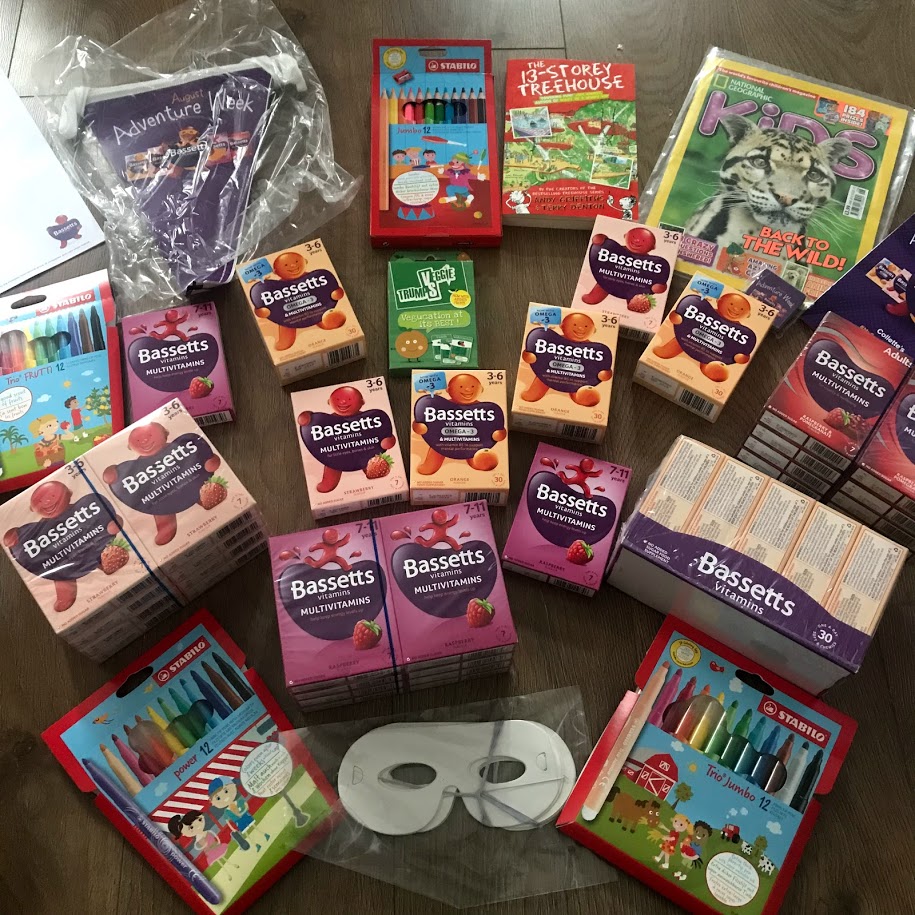 Then, you all give your feedback in a final survey. It's not strictly for families and parents but most of the trials available are for kids.
Where to find more product testing opportunities
Hopefully, this list will help you get started but if you're looking for even more product testing opportunities, here are a few tips:
Sign up to a brand's email newsletter – companies always offer opportunities to loyal members first so sign up and keep an eye on your emails
Follow your favourite brands on social media – brands will also post on social media if they're looking for product testers so like and follow on all channels!
Look in magazines for product testing opportunities – magazines like Good Housekeeping have an opinions panel and they often announce new opportunities in their magazines or on their website
Become a social media influencer – not as easy as it sounds and free stuff certainly shouldn't be the main reason for doing this but it's definitely a perk – find out more about how to get free stuff on social media
Look for money-saving Facebook groups – savvy savers will have their finger on the pulse when it comes to new product testing opportunities and will always post in groups like FREE STUFF, Comps & The Ultimate Bargains Community by Magic Freebies UK
Follow fellow money-saving fans on Instagram – if you follow certain hashtags on Instagram like #freestuff #freebies etc. you'll soon find a bunch of friendly, like-minded people like me (@cashbackcollette btw!) who will also share when new opportunities become available and show off pics of freebie hauls to help you apply next time around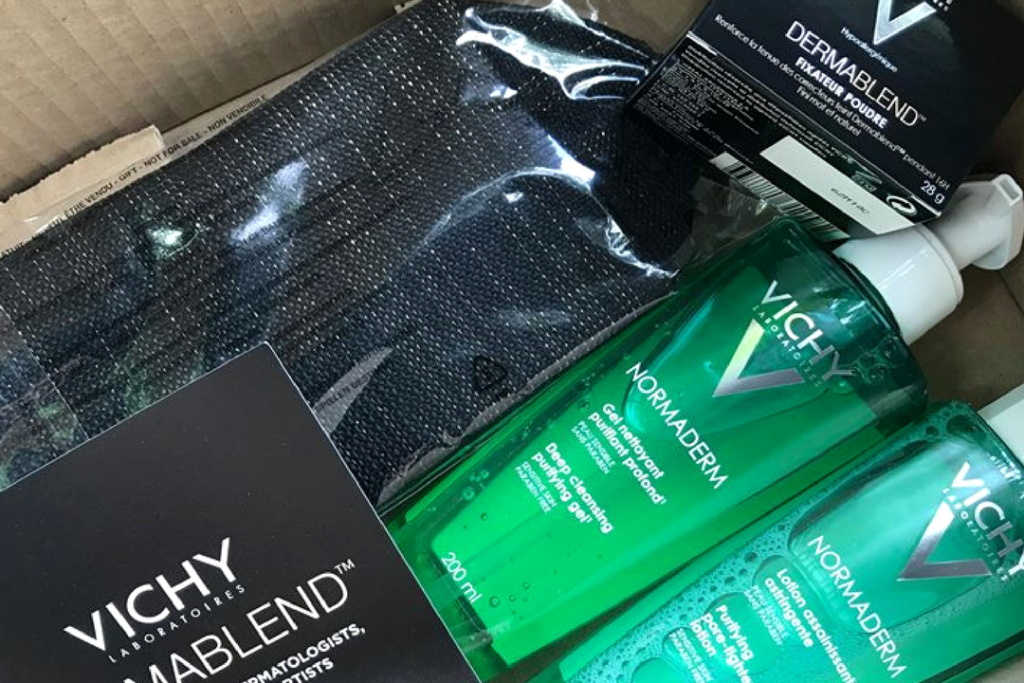 Top tips for getting selected for product testing opportunities
While most product testing sites select people at random who apply to test their products, there are some things you can do to improve your chances of being selected:
Be honest – Lying about having kids to score a free product is a big no-no and lying on your application, in general, isn't great, as it might ruin your chances of being selected again
Fill in your whole profile – companies use your profile to see if you are suitable so make sure you fill in all your information to improve your chances
Add personality to your application – this one can really help you stand out! If you're applying for a teeth whitening product for example, tell them that you've got a wedding coming up and you're really self-conscious about your smile and you've tried other products but they've not worked – again only if it's true! Also, add a pic to your profile if possible, so they can put a face to your application
Make sure you commit to what you've agreed to do – I've mentioned this throughout the post but the best way to increase your chances of being selected again is to complete all the tasks you've promised so social media sharing, handing out vouchers, discussing the product and leaving a review etc.
Pin for later…