Today's post is slightly more serious compared to my usual money-saving tips. Lately though, it's something that's been on my mind a lot!
I know we're all feeling the impact of the cost of living crisis, but it's crucial to try and think ahead.
When we think of our 'future' and our finances, I don't know about you, but I tend to think it's a long way away and something not to worry about yet.
In actual fact, though, it's something we all probably need to start thinking about and preparing for today.
That's why I'm sharing these tips. Hopefully, these will inspire you to look at these areas of your life and help plan for your financial future.
Save for big life events
Having planned a wedding and a renovation in the same year, I know far too well that big life events can cost a lot of money!
From weddings, trips of a lifetime, children, birthdays, and more, the earlier you can start saving, the better.
Having savings for big life events is certainly going to make life easier as you goes through life. Even if it's saving a small amount each month from a paycheck, it all can help lessen the impact of big life expenses.
Calculate maternity leave pay
As I write this, I'm one week into maternity leave and still waiting for our little one to arrive. I'm not going to lie, maternity leave was quite a stressful topic for me. It was something I didn't really look into until I absolutely had to.
I'm self-employed and had to figure out maternity allowance, among other things, without the guidance of an employer. (Thank God my husband is an accountant!!)
I've also worked pretty much right up until my due date to avoid missing out on my last full monthly income.
If you're working for an employer, it's definitely worth having a chat with HR and checking your contract.
Make sure you discuss your maternity leave and how much you're entitled to in advance. That's only if you're considering having children, of course!
That way, you can plan in advance and calculate how much you can survive on if you do go on maternity leave.
Get insurance for the unexpected
Insurance is a great thing when it's needed. It may be an expense that is frustrating and quite frankly boring to sort out, but it really does pay for itself when you need it!
From car insurance, home insurance and life insurance, we all need it at some stage. With 296,000 customers or families receiving a payout in 2021, the need for insurance is very much apparent.
Make sure you have all the protection and cover you need and shop around for the best price on your next policy.
Choose a career path
Whether you're starting a new job or at a crossroads in your career, it's good to have some sort of career path/industry in mind. This will give you some direction and enable you to always plan ahead.
While the traditional career ladder may not exist in the same way today as it once did, gaining experience and becoming an expert in your field will help with financial security.
You will always have opportunities to work your way up (or simply switch companies or jobs) within your niche. This means you can also plan for your financial future by saving into a pension, for a house deposit, and more.
Look at your retirement plan
Retirement and later life is something that we don't tend to think of. Especially when we're in our prime and enjoying life as it comes.
However, we all eventually retire and you need to have a plan in place to help ease any financial burdens.
Contributing to a pension plan and even a private one can be useful to ensure there's enough to sustain your lifestyle after retiring from full-time work.
With that in mind, it's also worth considering the cost-effective option of prepaid funeral plans as opposed to the hefty costs that are incurred after a death.
Make the future a part of your life now
Whilst some of these events and considerations may be well off into the future, there's nothing better than planning ahead.
We can't always guarantee a tomorrow. So being prepared is always helpful for both ourselves, our loved ones and anyone who we may be responsible for.
Pin for later…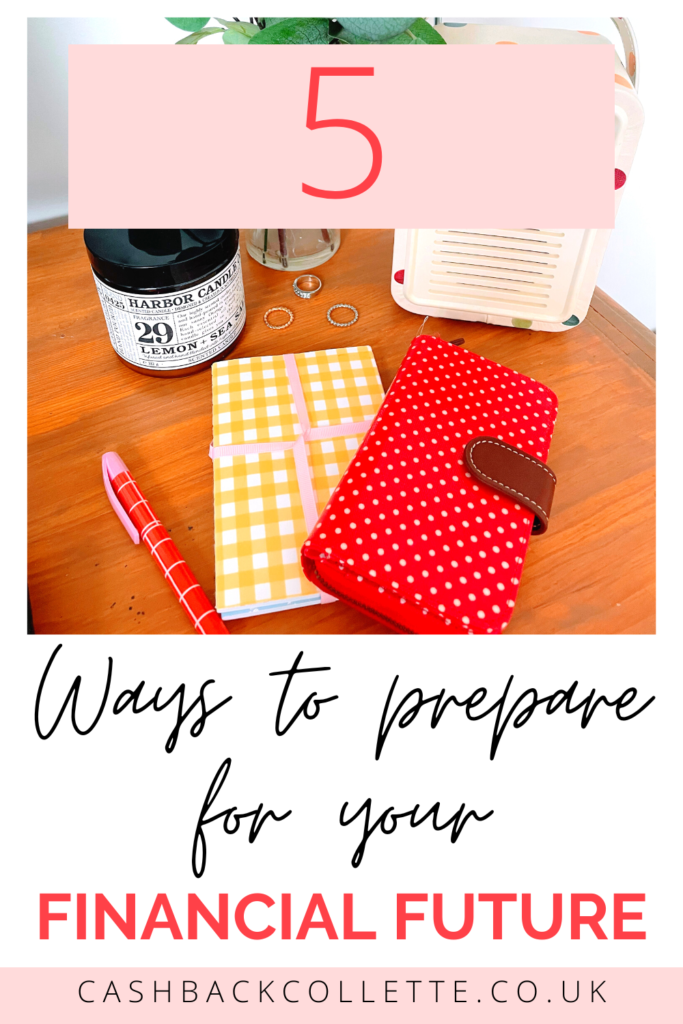 This is a collaborative post