Fancy saving some cash on your phone each month? Enter Airtime Rewards! A cashback app that rewards loyalty and knocks money off your phone bill every time you shop with your favourite retailers.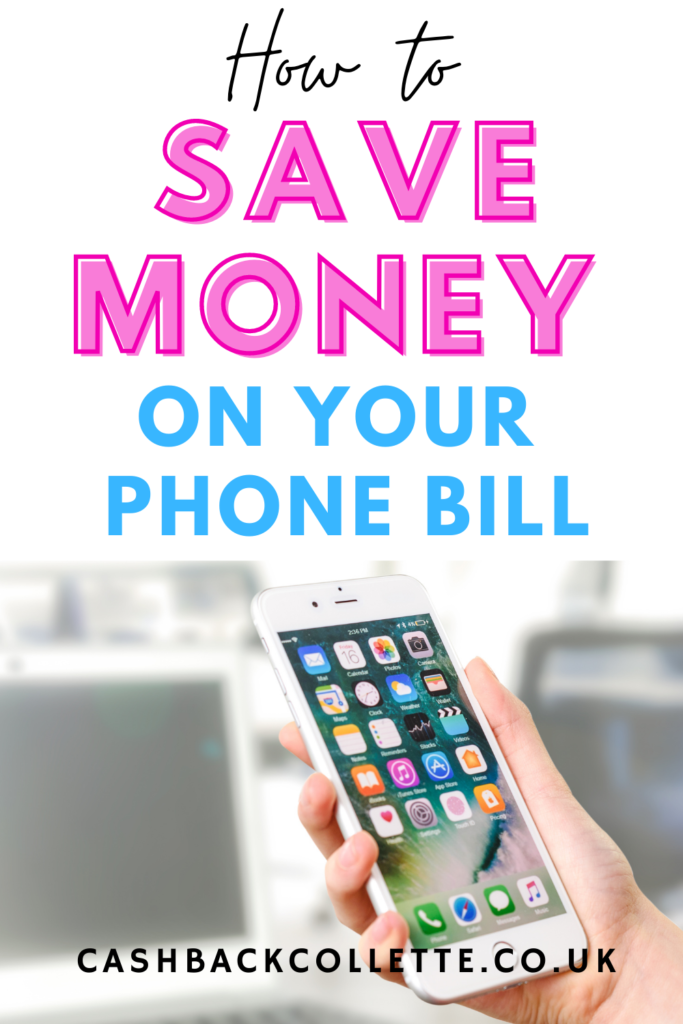 The one thing I love most about this app is how little effort it requires. It's a great way to earn passive cashback! Many cashback sites and apps require you to physically log in, click through and track offers manually.
While I'm also a big fan of loyalty cards, it's definitely more convenient having an app for when I forget to scan my card or don't have my purse handy!
With Airtime Rewards, you simply set it up and watch your cash stack up on the app.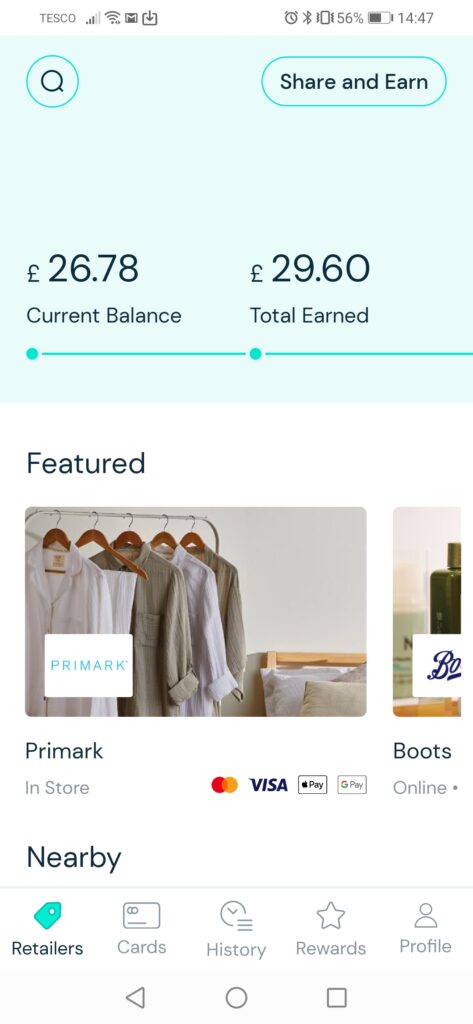 How does Airtime Rewards work?
Another fab thing about this app – it's so easy to set up! It's completely free and takes seconds to start tracking your purchases.
To get started:
Download the free app on your phone (it works both on iOS and Android – yay!)
Fill out a few details on the app. Use my referral code PPBMT7HU if you fancy getting a 50p bonus (PLUS £1 bonus if you spend with a partner retailer in the first 7 days)
Link your cards and mobile number up and watch your money grow on the app!
Every time you shop or spend money, you'll get a notification and a percentage of cashback will be added to your account.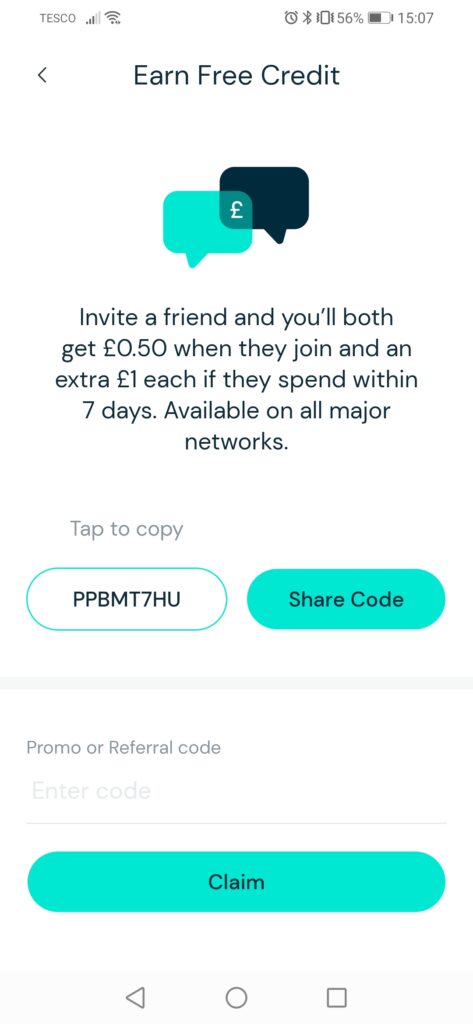 Will it work on my mobile network?
Airtime Rewards have confirmed it works on most major phone networks across the UK. So your big networks like EE, O2, Three, etc. should all be fine. I'm on Vodafone and it works fine for me so it's worth giving it a go! If you're on Giff Gaff, I've heard it only works on pay as you go.
They also verify your mobile number when you sign up to make sure you're the bill payer, so any issues will be flagged here.
Is it safe to use?
Yes it's 100% safe to use! As with all recommendations, there is absolutely no way I would recommend it without having tried and tested it myself.
They are also PCI compliant and actually work directly with VISA and Mastercard to keep your details encrypted and secure. There aren't any sneaky hidden fees either!
If you have any concerns, you can always contact their support team. They are amazing and super quick to respond!
What retailers are on Airtime Rewards?
Currently, there are a whopping 80+ shops, cafes and restaurants on the app! You can view these on the 'retailers' tab and filter by Featured, Nearby, Fashion, Beauty, Home, Health, Sports & Fitness, plus more.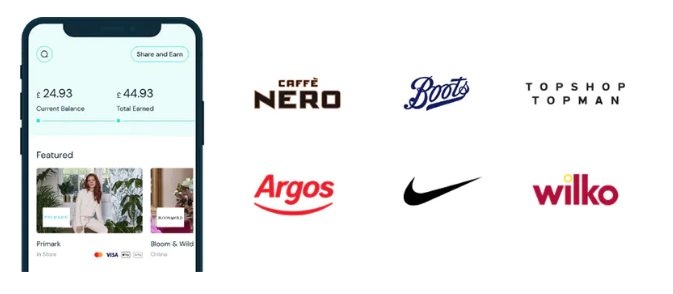 Some of my favourites of the top off my head include:
Argos
Primark
Boots
Caffe Nero
The Body Shop
Groupon
Papa Johns
Wilko
And obviously loads more that you can claim cashback on!
Can I earn cashback online with Airtime Rewards?
Yes absolutely! Many retailers on the app also offer cashback for online purchases, as well as in-store. That's because it's linked to your card so can track your activity online too. Amazing, right?
Have a look out for retailers who have 'Online & In-store' listed next to their name to find out more.
How much money can I save?
The big question! How much money can you save on your phone bill with Airtime Rewards? They say on their website that out of their 900,000 members, the average user saves £10 a month. That's £120 a year!
When you think about how much shopping you actually do, you could actually save a small fortune on your phone bill.
Retailers on the app pay a varying percentage of cashback. Usually this is between 1-10%. From what I've found, this hovers around the 5% mark, but these change regularly.
Airtime Rewards also sends you notifications when there are flash deals up for grabs. There's also no limit on how much you can earn, which is ideal for things like doing your Christmas shopping!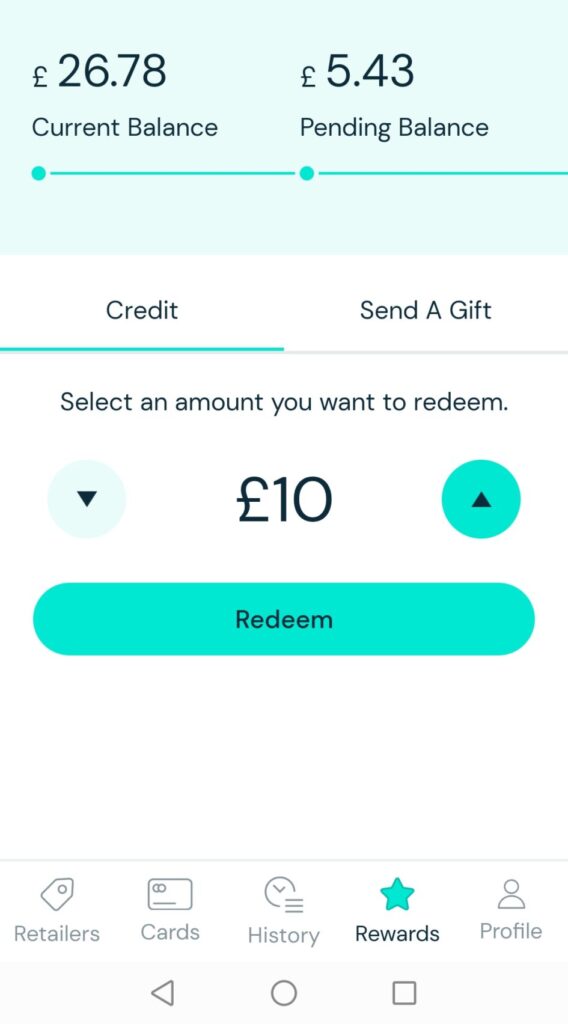 How long does it take to track cashback on Airtime Rewards?
Once you've made your purchase, I've found it takes a max of like 14 days to show on your account. Then it takes 35 days-ish at most before your cashback is accepted and added to your total balance.
That's to allow them time to check if you've returned any items for a refund and to potentially recalculate the amount of cashback you'll receive as a result. You can also check the progress of your cashback by tapping on each transaction.
When does the money come off my phone bill?
There is a threshold of £5-£10 on your account (depending on your mobile provider) which you need to reach before you can do anything.
Once you've hit this (which doesn't take long at all!) You can go back into the app and select how much you would like to put towards your phone bill balance in the 'Rewards' tab.
Your chosen amount is then deducted from your phone bill or added as pay-as-you-go credit. It usually comes off your next phone bill depending on when you submit your cashout. If it's close to your phone bill payment day, it might roll over to next month.
I think it's such a great feature that you can choose a certain amount because you can break it up if you would like to split your savings across a few months.
Can I withdraw my earnings as cash instead?
Sadly, this isn't an option – nor is it an option to cashout as a gift card. The whole point of the app is to save money on your phone bill, which it does great!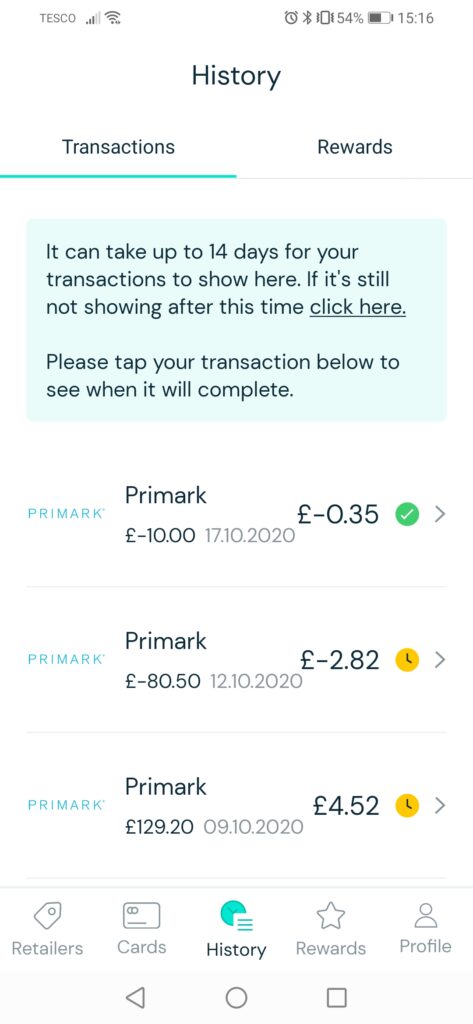 Do I still get cashback if I return my purchases?
This goes back to my previous point about how long it takes to track cashback. If you return your items, unfortunately, your cashback will be deducted and will not count towards your final amount.
Once you've returned your items, Airtime Rewards will recalculate your amount and send you a notification to say they've tracked your return.
How can I save more money using the app?
Just when you think it couldn't get any better! There are ways to earn EVEN MORE cashback on the app…
Refer your friends
Just as I've shared my code with you. When you sign up, you'll also get a code to share with your friends and family! Any referral credit will be automatically added to your balance. Winning!
Link all of your cards
You can add as many Visa and Mastercards as you like to your account – they say the more the merrier! That means you can track spending across all your accounts, meaning more free cash for you!
Stack offers with other cashback sites
Increase your earnings even more by shopping online with cashback sites like TopCashback and Quidco. If you log in and click through and shop via their link, and pay with the same card linked to Airtime Rewards, you'll receive cashback from both sites and apps!
Sign up & follow them for deals
Make sure you sign up for their email newsletter and enable push notifications on your phone for all the latest deals on the app! You'll also be the first to hear about extra bonus days, competitions, and how to boost your rewards when you follow them on Twitter, Facebook and Instagram. 
More ways to save money on your phone bill
Finally, there are even more ways to save money and get a cheap phone bill, on top of using Airtimes Rewards.
Buy secondhand & refurbished phones
There are loads of places you can now pick up a cheap refurbished phone for a fraction of the price. Sites like Music Magpie and eBay are perfect for finding refurbished phones!
Connect your loyalty cards
Places like Tesco Mobile offer their customers Tesco Clubcard points when they sign up for monthly contracts. Check out my huge list of loyalty card schemes to see if you could save any money!
Recycle your phone for cash
There are loads of places like Apple that will pay you for your old phone or offer gift cards in exchange for certain models. Read my blog post about recycling reward schemes to find out how much your old phone is worth and exchange it for cash today!
Get cashback on your contract
Remember those cashback sites I talked about? TopCashback, Quidco and mymoneypocket all have welcome offers from High Street mobile retailers and sites for contracts, SIM only and pay-as-you-go deals. Don't miss out!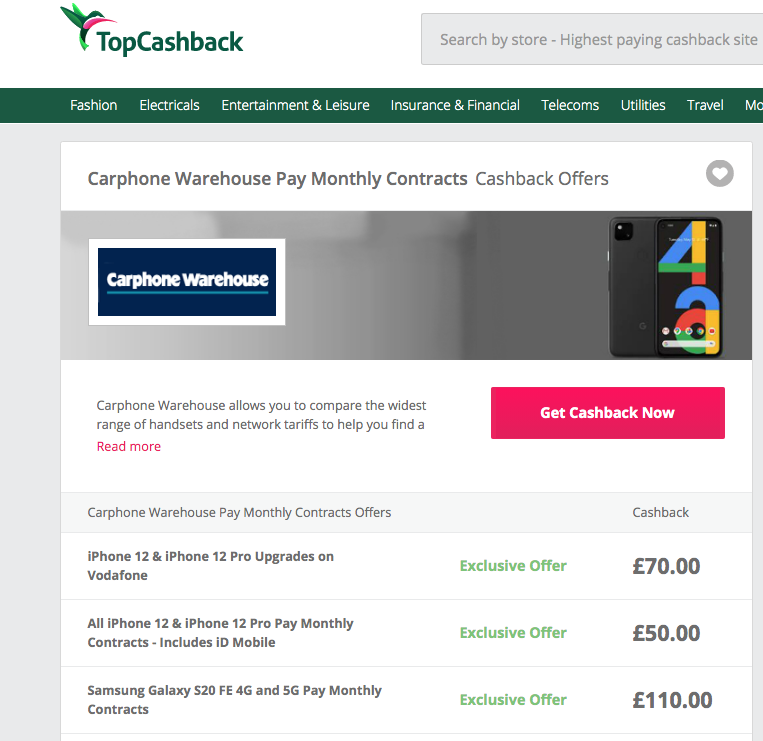 There we go! I hope you give the app a go and have found this post helpful 🙂
Pin for later…