Everyone has pride in their home. You'll keep it clean, warm, and as inviting as possible. That's alongside buying your food, paying your bills, and much more. Before you know it, these costs can add up much more than you might have planned for.
Your budget could already be relatively tight, but don't worry, there are multiple ways to reduce your home expenses. While some will involve reducing your use of something or getting rid of it, most require barely any sacrifice.
Mixing and matching these tips could be the best way to save the most money within your home. Here they are…
How To Cut Down On Your Household Expenses
Reconsider your insurance
You'll need to have insurance for your property if you're lucky enough to own it, as well as your car. You could be paying more than you need to with these. Speaking with a different insurance broker to your current provider could be recommended.
These could give you a much better quote than what you're already paying. If you speak with a few brokers, you can get multiple insurance quotes. Following that, you could choose the best option for you.
When you're doing this, make sure that you get the right type of insurance for your needs. Switching online using a comparison website is also a good option.
Re-Evaluate Your Subscriptions
Like many of us (guilty!), you have probably subscribed to quite a few services over the past few years. Netflix, Amazon Prime, and Disney+ to name a few. How often do you actually use them? You might find that you're not getting enough use out of a specific subscription as you'd want.
If you're looking to cut down household costs, you should consider cancelling these services. If you're rarely using it, then you might not even realise it's gone! Depending on how many subscriptions you get rid of, the savings will soon add up.
Cut Down On Your Electricity
Your bills can be one of your largest expenses every month. You might assume that tackling these would be complicated, although it doesn't have to be. Sitting in the dark isn't going to be an option, and having everything on constantly wouldn't be either.
You should make it a habit of turning things off when you don't need them. Lights can be one of the more obvious ways of doing this. You could also consider energy-efficient appliances. Though these will need an upfront investment, you'll save money in the long term.
Wrapping Up
If you're trying to cut down on your household costs, then you might not know where to start. Each of the ways above can be recommended for your first step. As I mentioned earlier, you probably won't save a significant amount of money with one, but it adds up significantly when you try multiple methods.
Over a year, these savings should become quite extensive. You could loosen your belt a little, or even use the savings for a nice celebration or holiday!
Pin for later…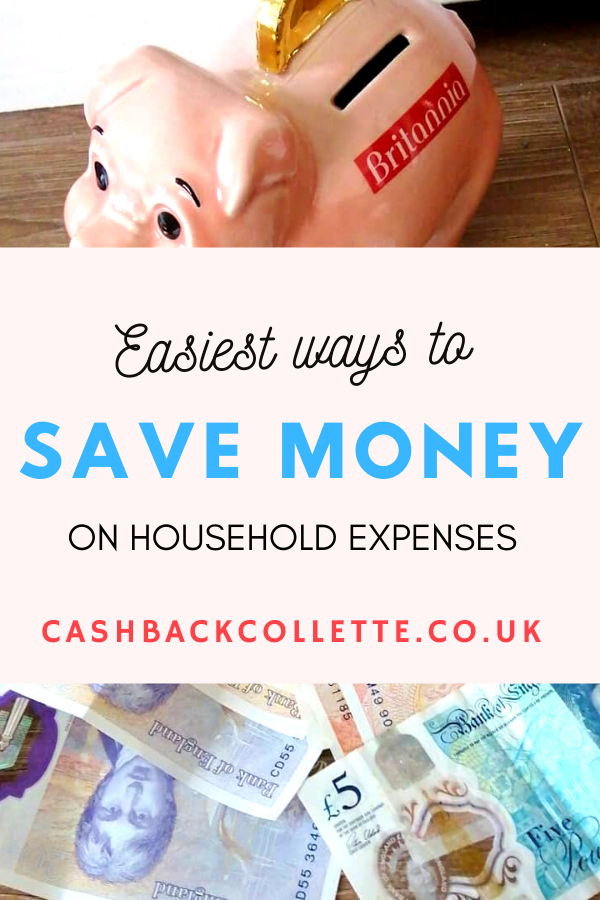 This is a collaborative post