With another lockdown commencing and a lot of us tempted to shop online and order takeaways, I thought I would share the best ways to find the best voucher codes to help you save some cash in this post.
(Obviously, I would recommend not doing those things but I know we're all going to anyway so might as well save some money with discount codes, right? ?)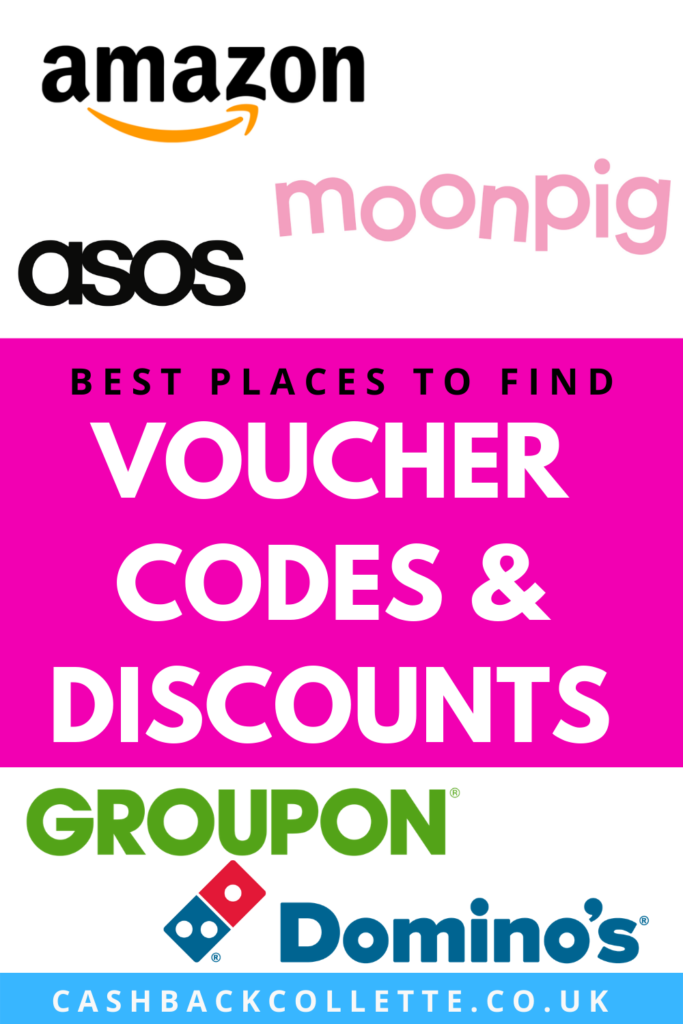 What brands can I get voucher codes & discounts for?
You can pretty much get discounts for any website these days! To give you an idea, here are some popular brands you can score discounts with using the sites I mention in this post:
Domino's vouchers
ASOS discount codes
eBay promo codes
Amazon voucher codes
Groupon promo codes
AirBnB discounts
Pizza Hut vouchers
Sports brands like Nike & Adidas
Argos discount codes
Uber Eats promo codes
Plus so many more!!
What is the best time to look for voucher codes?
Voucher codes and promo codes are running all month long. However, the best time to look is usually the start of each month. This is when retailers have a fresh budget and release the latest offers to consumers. Exciting times!
Ready?
Let's get started…
---
Best voucher codes websites
While I would absolutely love to share with you all the current discount codes myself here on the blog, I have a full-time job and just can't keep up with voucher code websites! Instead, I do have a section where you can get the latest freebies, deals, and coupons, which I hope you find useful.
Here are my go-to options when I'm buying specific items and looking for a discount code for a certain website…
---
VoucherCodes is, without doubt, my go-to for finding discounts for shopping and food discount codes. They also have a top 20, which I highly recommend browsing quickly every day to get the best deals.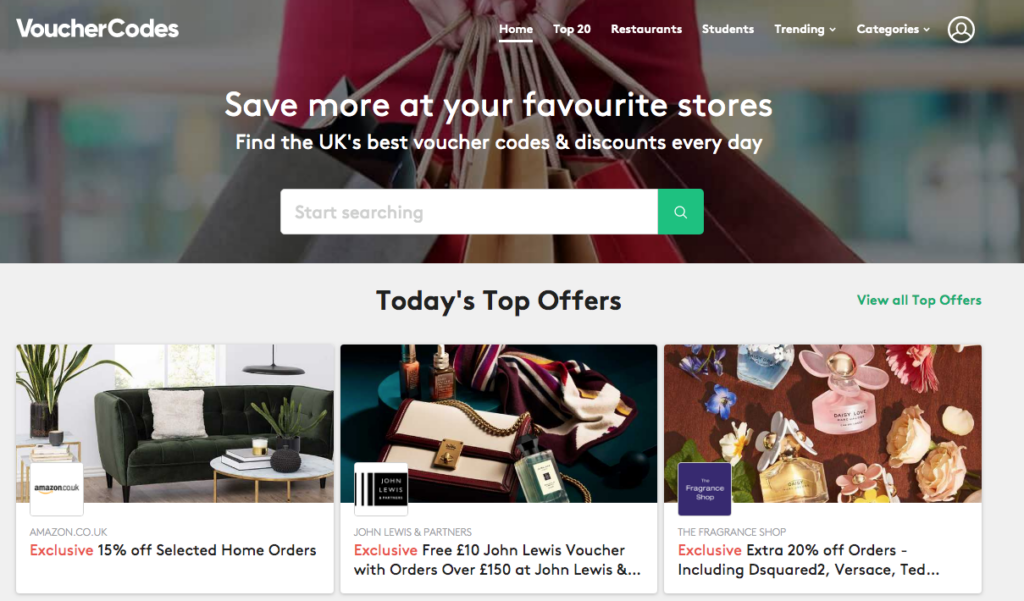 Their website is super easy to navigate and breaks every promo code down into sections, including home & garden, tech, NHS offers, utilities, and loads more. Their homepage search bar also makes it really easy to find vouchers from your favourite retailers.
Don't forget to sign up for their email newsletter to get daily voucher codes straight into your inbox!
---
VoucherShares works similar to VoucherCodes and lists all the latest voucher and promo codes on their site for popular retailers. Their website is packed full of discounts and promo codes and you can search and browse via category at your leisure.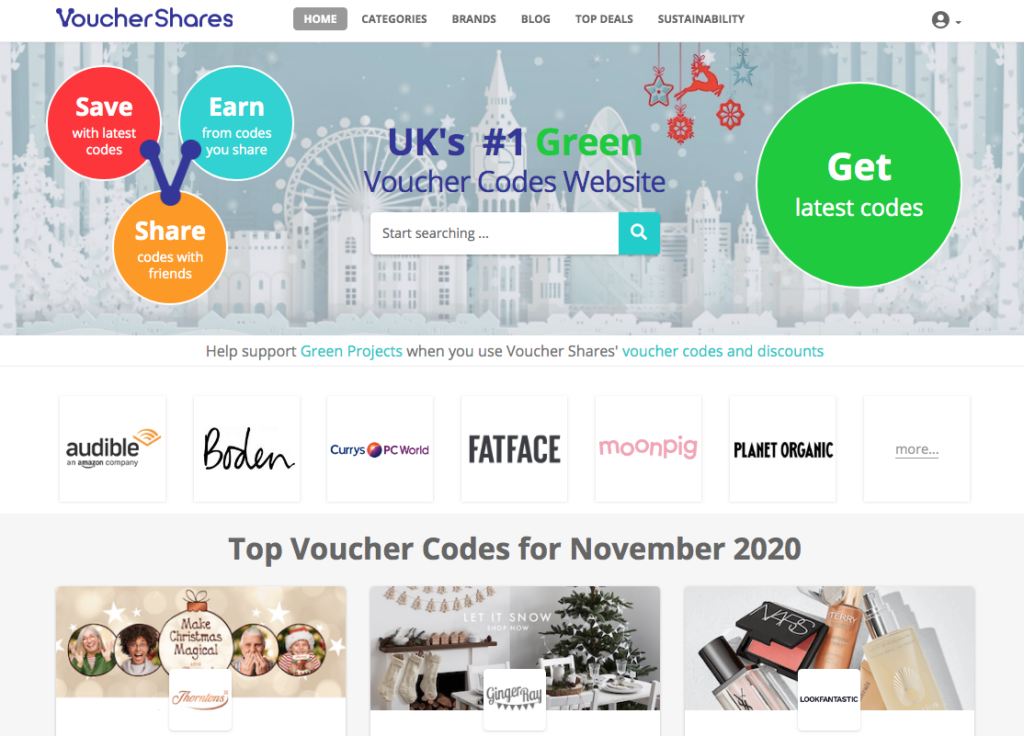 What I like most about this site are its green incentives. Every time you use one of their voucher codes and discounts, you're supporting their green and sustainability projects. How lovely!
---
MyVoucherCodes is similar to the sites I've mentioned above and is another fab option to try for hunting down voucher codes and discounts.
They have a 'Trending Now' section where you can peruse the latest offers and you can also search for your favourite retailers like ASOS and holiday companies like Booking.com. You can also sign up to get new discount codes sent to your inbox!
---
Voucherbox.co.uk is also a site I check regularly for voucher codes when shopping online. They have their top deals and popular categories all ready for you to browse on their homepage, along with a handy search bar.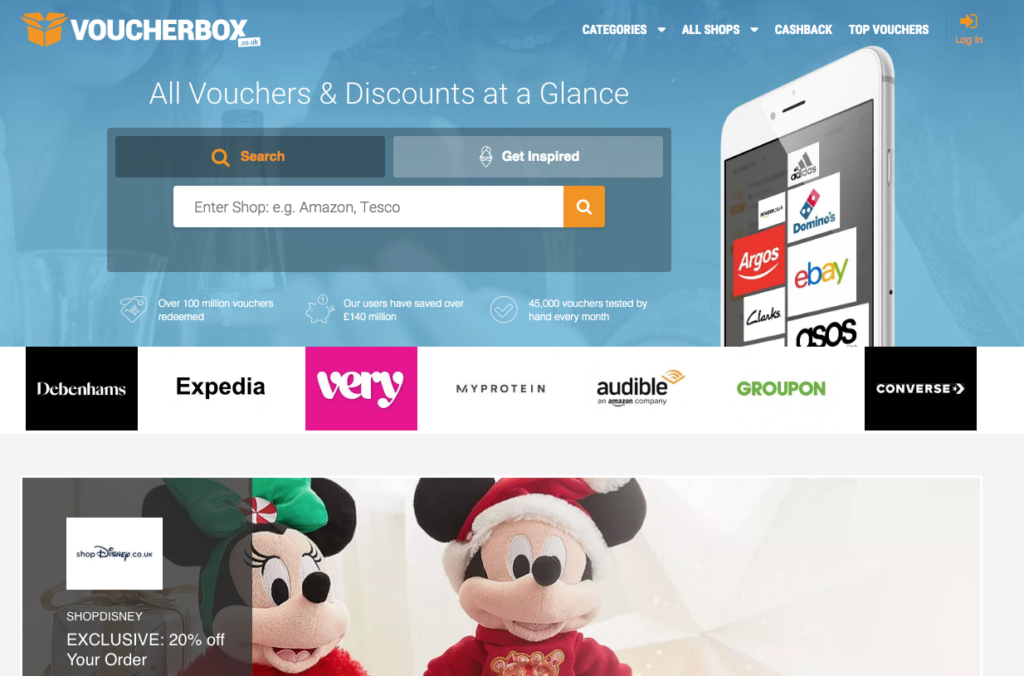 I think it's definitely worth cross-referencing this site with other voucher code websites, as sometimes I've found deals for sites like Argos and eBay on here that weren't available on others.
---
Add Vouchercloud to your list of sites to check for voucher codes and discounts! They offer vouchers for less known brands too so if you can't find a deal anywhere else, this might be your go-to site for promo codes.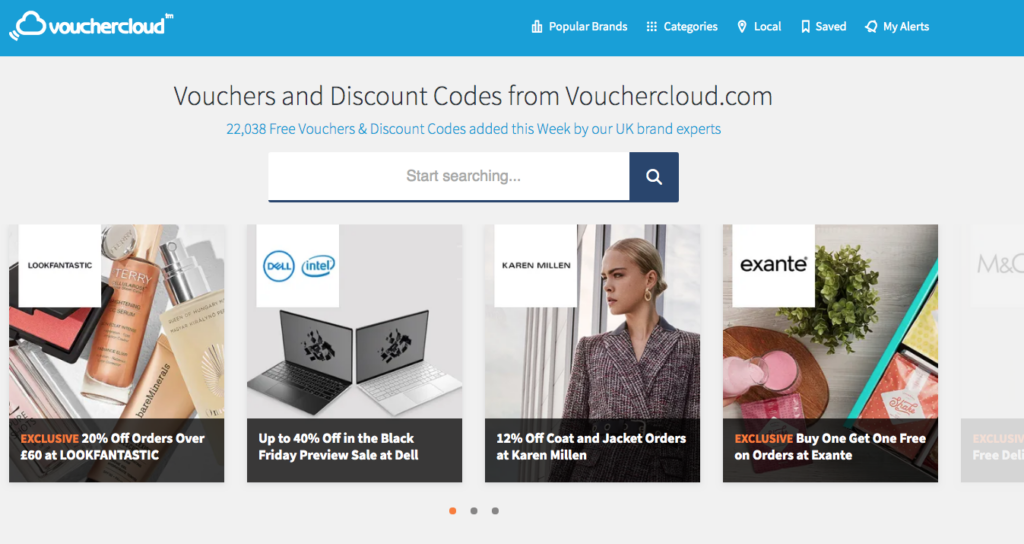 Don't forget to check out their recommended vouchers on their homepage and set up alerts for particular brands and deals…
---
Top Vouchers Code is another less well known but really good voucher site for deals on products like Lloyds Pharmacy, Moonpig, subscriptions like Tails dog food, plus loads more.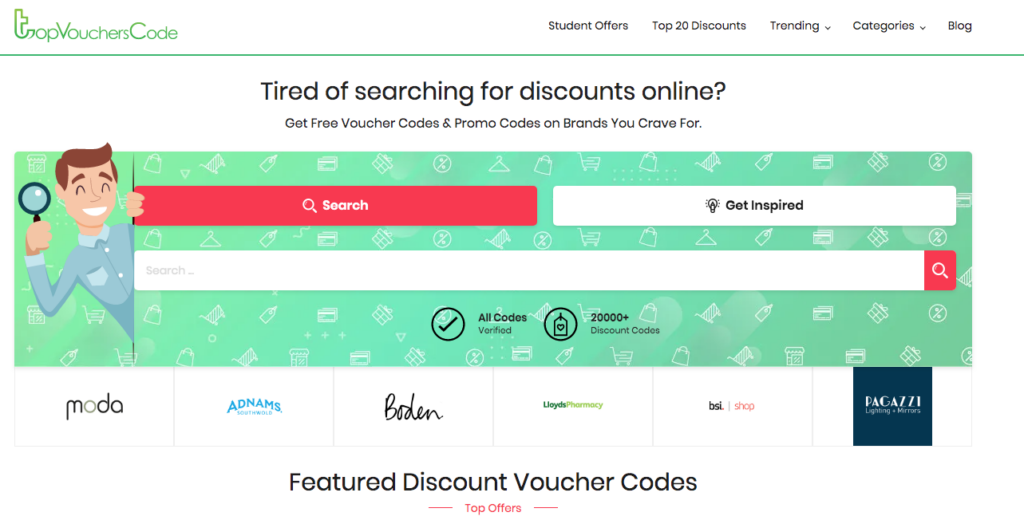 As with the other sites, it has a featured page, search functionality and a 'get inspired' page showcasing the best voucher codes.
---
Hot UK Deals has been around for ages and is another site I like to use to find voucher codes. This one is more like a forum where users can upload their own deals as soon as they find them. Others can then vote if the discount codes work and also comment on each thread.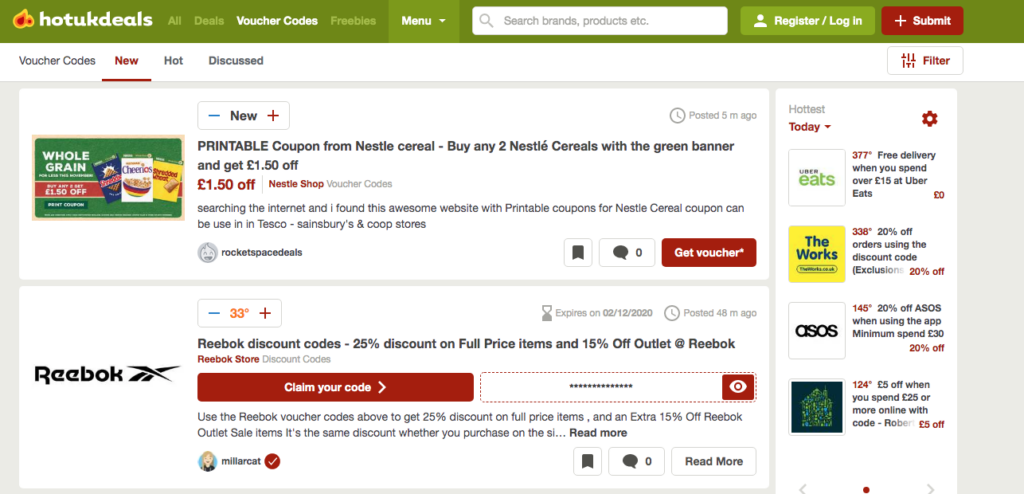 They also have a deals and freebies section, which is definitely worth checking out while you're there. I think overall the site is good for voucher codes, but sometimes it can be a bit hit and miss with users running the show, and no one checking the offers before they go live.
---
Money Saving Expert is another fab source for retail discount vouchers. There is a dedicated section for voucher codes and offers, which breaks down into new voucher codes and ongoing.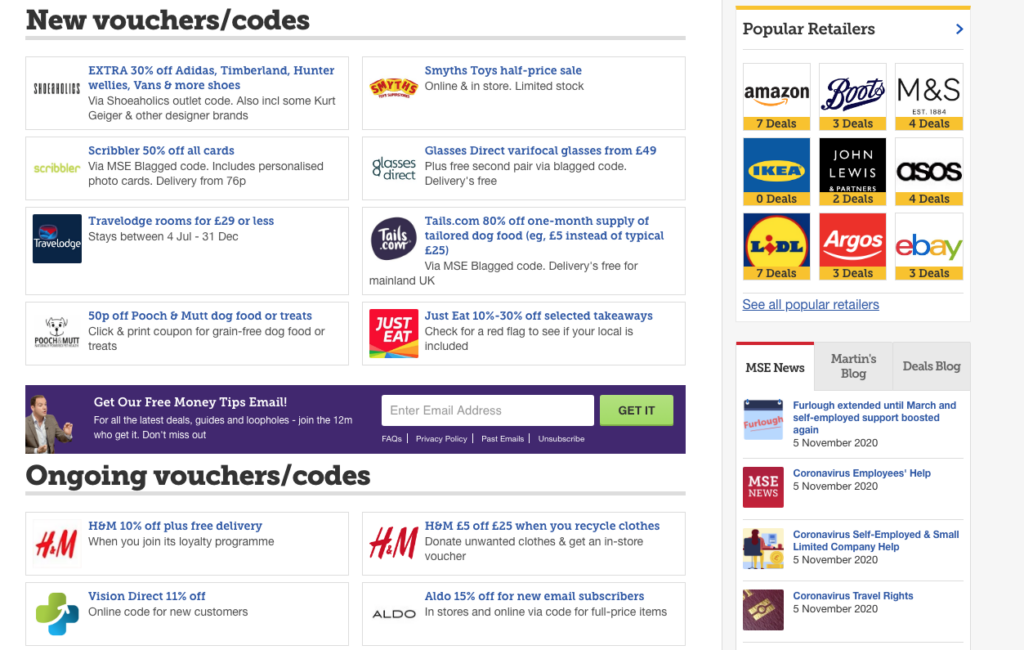 What I really like is you can also select deals via popular retailers in their sidebar. It's really handy if you're looking for deals from a specific shop or restaurant. As the site is an overall money-saving tips website, this page doesn't get updated as much as specific voucher codes sites.
However, it's always worth checking before you buy something and also signing up for their Money Tips email, which is packed full of handy information, including voucher codes!
---
Latest Deals is a similar forum-style site to Hot UK Deals. Members sign up and upload offers as soon as they see them, and people can comment and like etc. Along with vouchers, it also has a freebies and competitions section.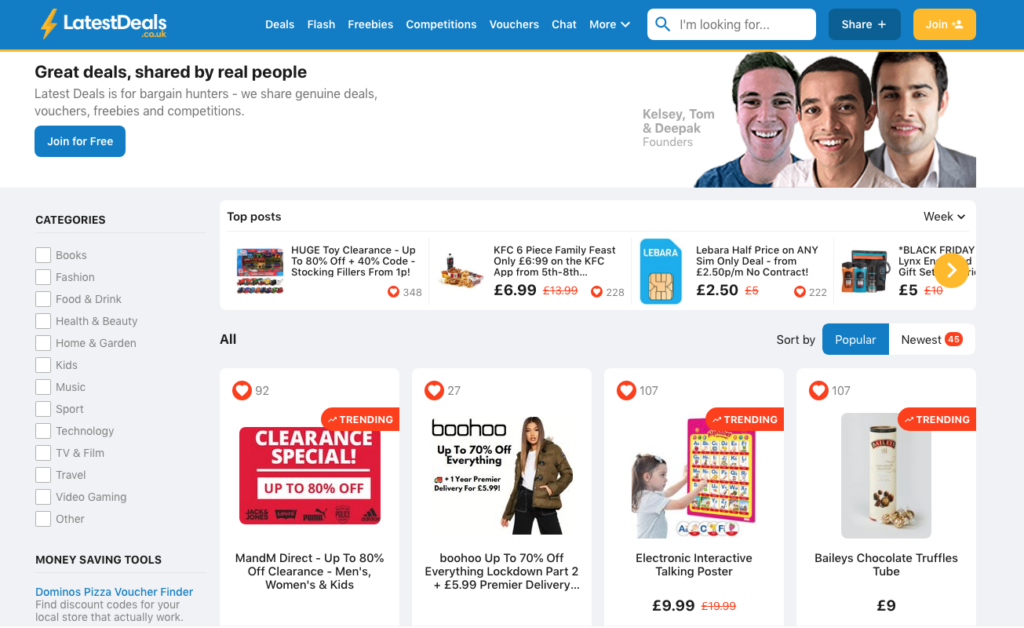 The site is really good for voucher codes and also features lots of Amazon glitch promo codes – make sure you jump on these before they expire!
---
Price tracker websites
Did you know there are websites dedicated to finding you the best deal? These handy sites (also known as shopbots) scan millions of websites to find you the best deal. Here are the best ones and more information on how they work…
---
Alertr works with thousands of popular High Street brands to find you the best price on your next purchase. Copy and paste the URL of whatever item you're looking at and it will scan loads of sites and show you the best price.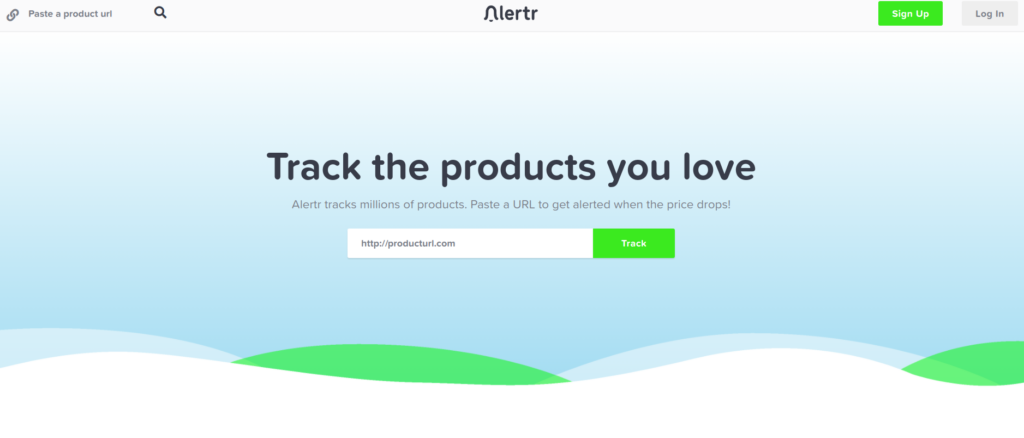 You can also get email notifications and save your items in collections too e.g. home, clothes, etc.
---
Love The Sales is a great site for getting cheap designer clothes for top brands like Ralph Lauren, Ted Baker, Barbour, Michael Kors, and loads more.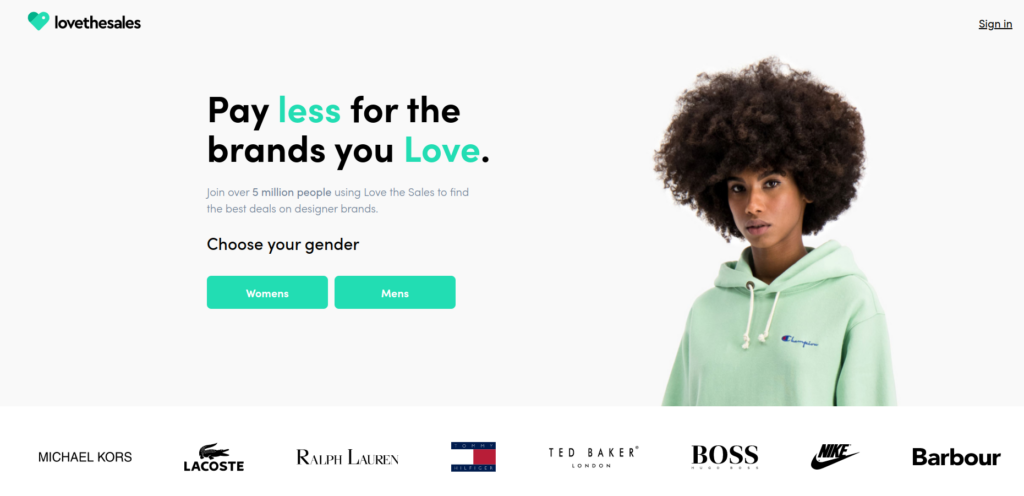 In fact, they partner with a whopping 850 retailers to help you save money on dresses, jumpers, coats and jackets, shoes, accessories, the list goes on!
---
Camel Camel Camel is a free Amazon price tracker site that monitors millions of Amazon products and alerts you when the price drops to help you get the best deal.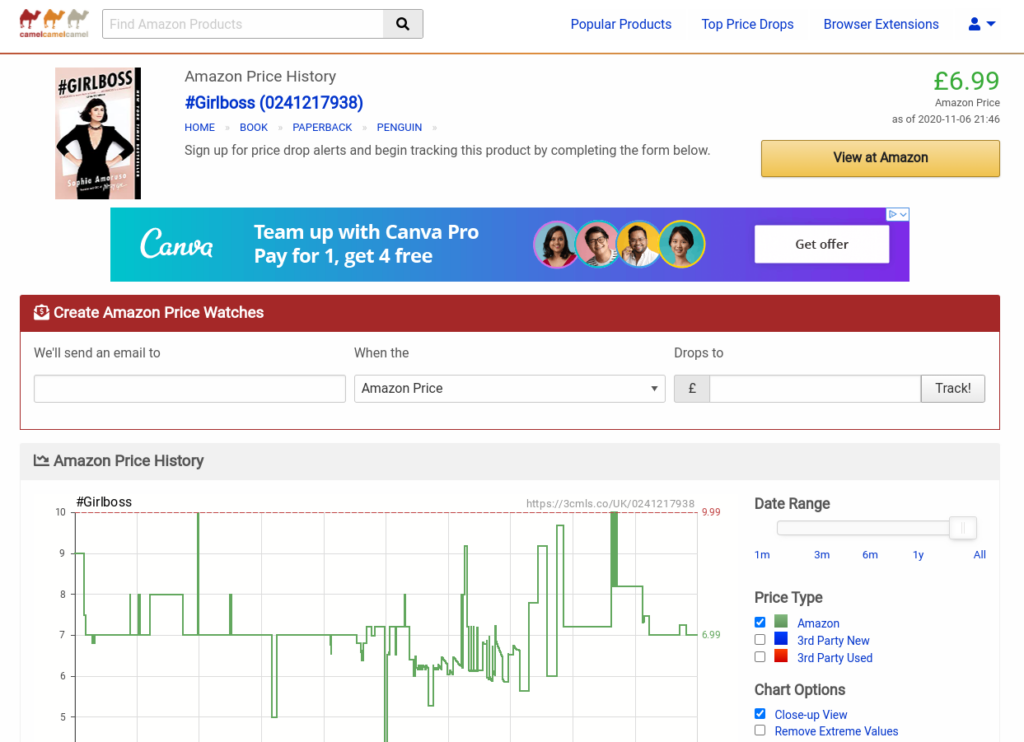 You don't even have to sign up! Just enter the products you're looking at, e.g. product URL or item number, and you can see the price history. If you'd like, you can then sign up and they'll be in touch when the price next drops.
---
Kelkoo is like its own shopping search engine, which compares thousands of offers from categories like tech, mobile phones, fashion, home & garden, and loads more.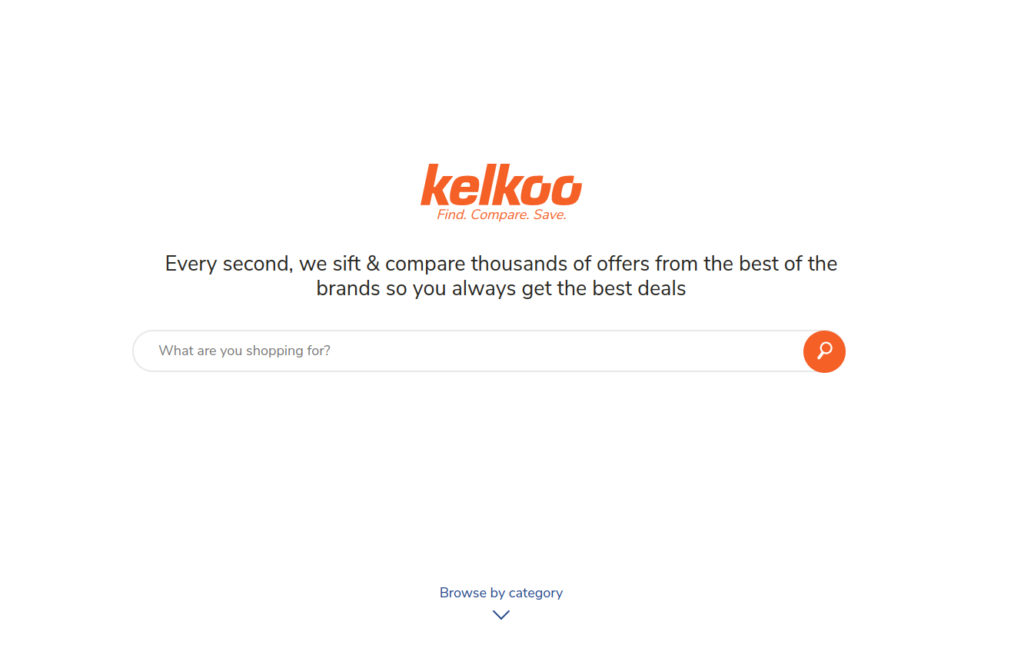 You can also browse via brand, budget, and more filters within each category to find exactly what you're looking for and for the best price.
---
123PriceCheck is another good site to check if you're looking for discounts when you're shopping online. Similar to Kelkoo, it breaks up savings into categories like cheap DVDs, games, toys, tech, etc.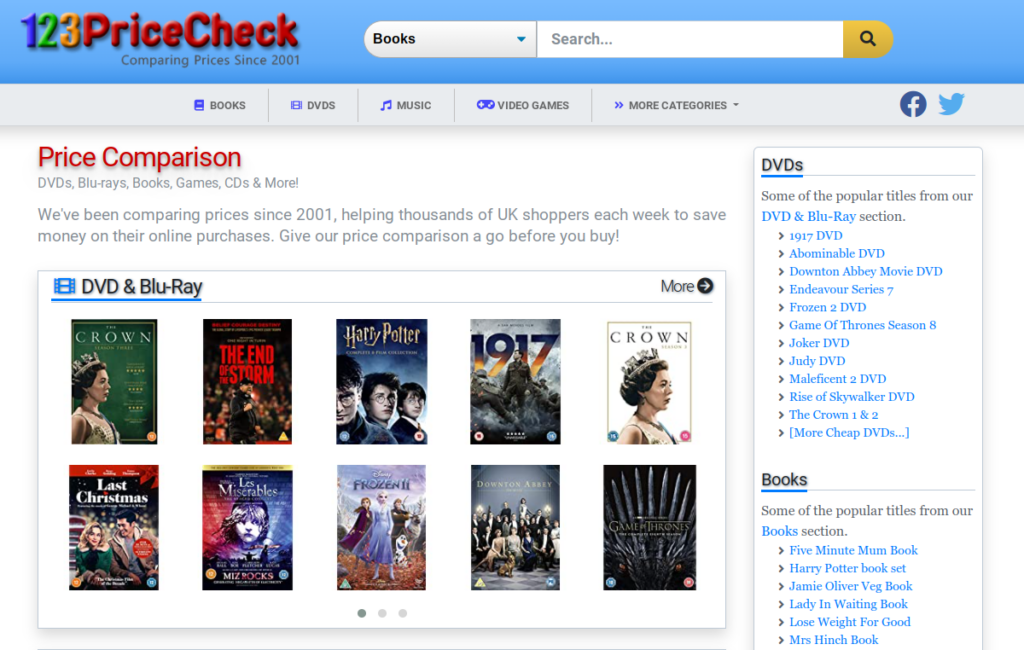 You can search for items in the big browse bar at the top of their site or go into each category to find savings. I'll admit, it looks a little old school compared to other sites, but trust me, it's legit and there are savings to be had here!
---
Best cashback sites for discounts
Cashback sites are a great alternative way to save cash every time you shop. To get started, sign up for free on the sites below and search for your retailer e.g. Topshop.
Click through to shop on the retailer website as you would normally. Once you've purchased something, a percentage of your sale will be added to your cashback account. So easy!
Here are the best ones…
---
TopCashback is my favourite site to use when earning cashback. They have hundreds of retailers on their site and offer really good cashback percentage rates on all sales from everyday items to things like car insurance.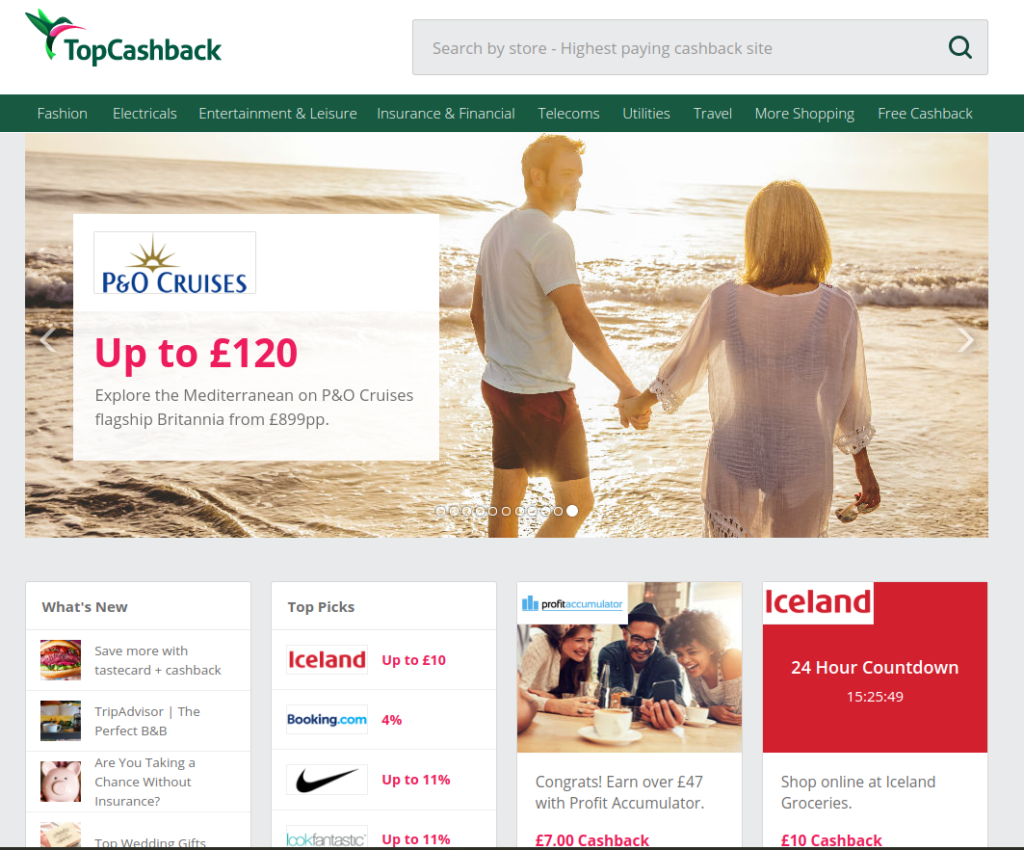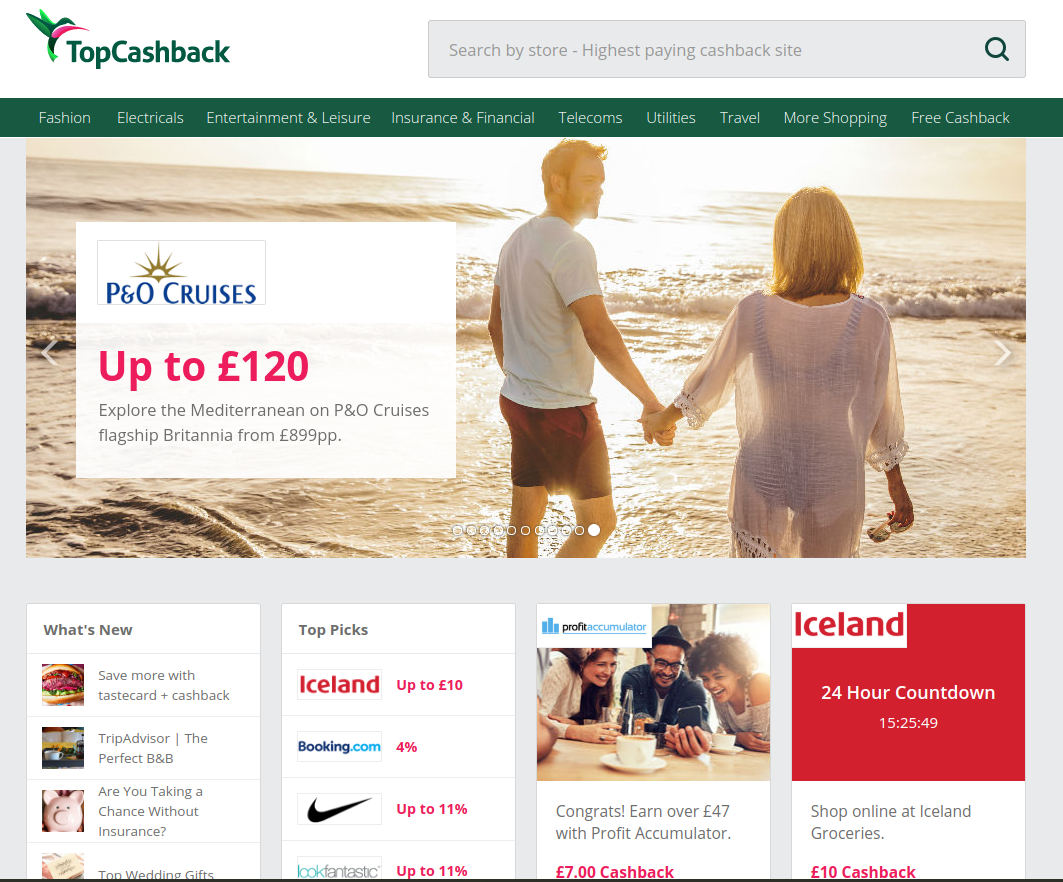 ---
Quidco is another popular cashback site and is well known for its generous rates. You can get £10 just for signing up and cashing out your first £5!
---
Airtime Rewards is a really cool app where you can earn money off your phone bill every time you shop. There are loads of shops and restaurants on there and you can earn cashback both in-store and online.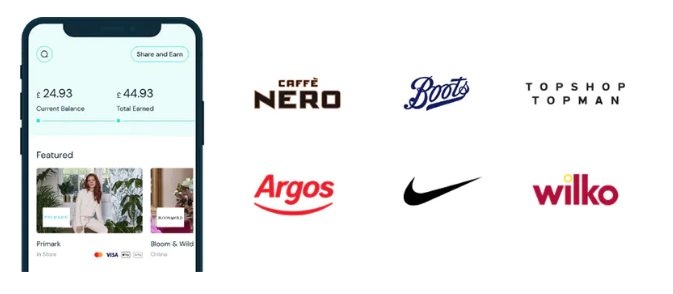 Read my recent review and sign up today using code PPBMT7HU to earn £1.50.
---
Use browser extensions to save money
If you're not keen on the process of checking sites for voucher codes every time you come to purchase something, browser extensions are a savvy alternative.
They do all the hard work and find voucher codes every time you land on a new site. All you have to do is download it in seconds and it sits in your browser.
Here are the ones I use…
---
Honey is a nifty little browser extension that sits in Google and automatically finds you the best discounts when you land on a website and adds them to your basket when you checkout.
Here it is working its magic on a recent purchase I made at Morrisons…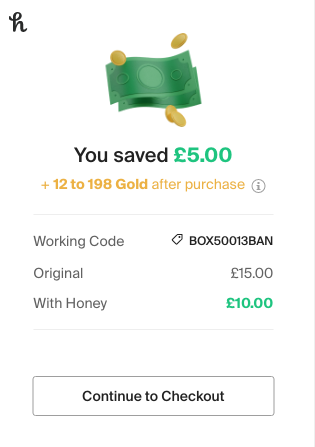 You can also earn loyalty points with their Gold scheme, which is free to join. Once you've earned enough, you can cash out using PayPal or get free Amazon vouchers.
Pouch is basically a like-for-like alternative for Honey. I've found they pick up similar deals so it's simply a case of whichever one you prefer to help you find the best voucher codes!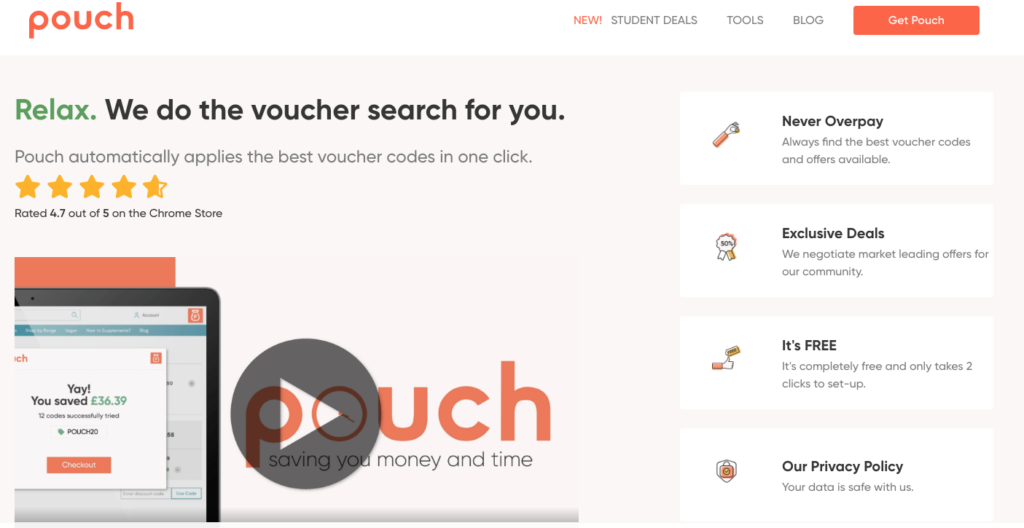 VoucherCodes have also launched DealFinder – their own voucher codes browser extension. Like the others mentioned, you simply add the browser extension to Chrome, and then it finds the best offers for you on each website!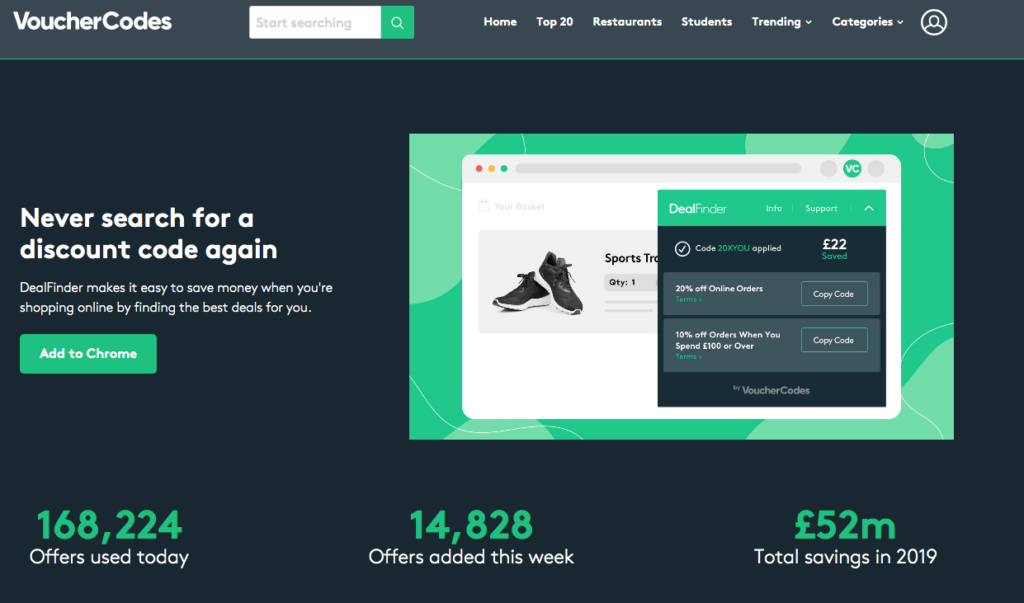 Camel Camel Camel also has a deal finder browser extension to remind you to check the best prices on Amazon. Install it within Chrome and get instant access to price history charts and create price watches straight from your browser. Exciting!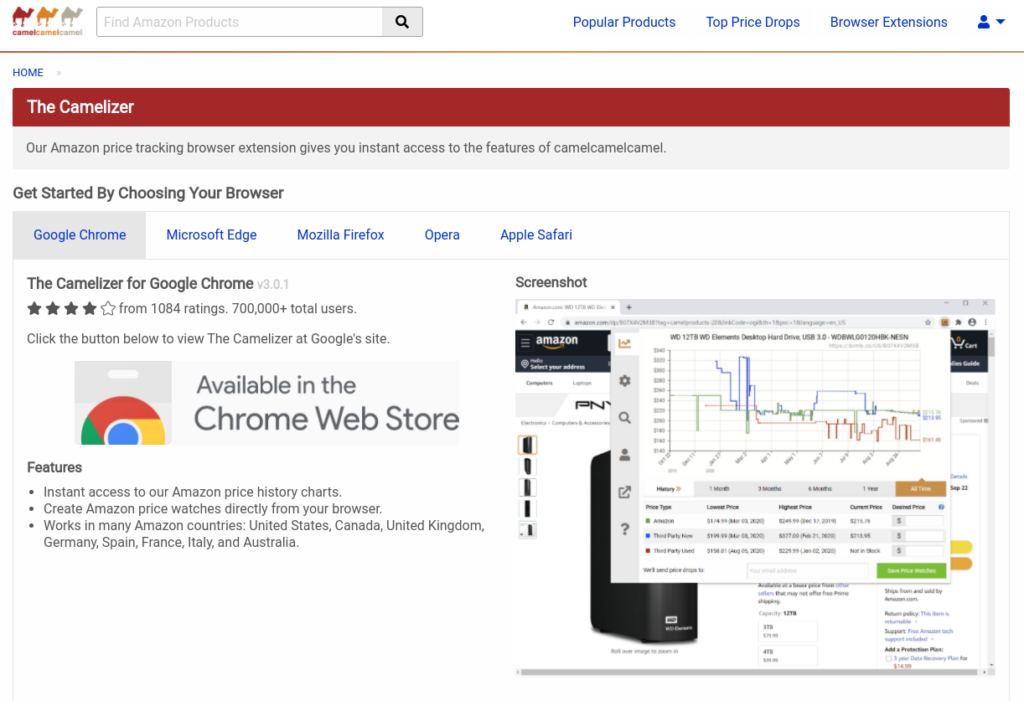 Alertr also has a handy browser extension that sits in Google Chrome and helps you set up alerts for flash sales, price cuts, and more for the website you're currently on. So useful!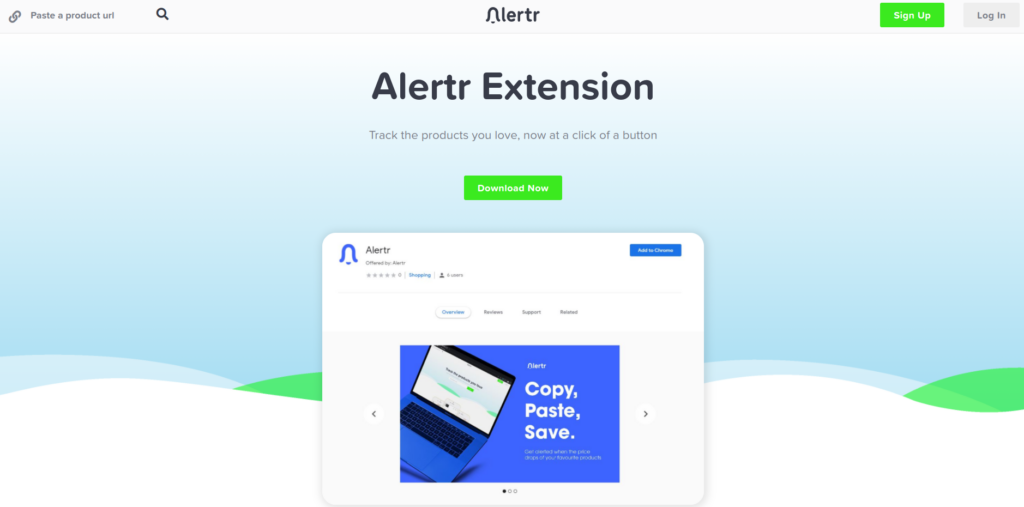 Did you know TopCashback also has its own browser extension? Install it in seconds and it will pop up every time you're on a website that offers cashback.

Click the 'get cashback now' button and it will redirect you to make sure your cashback is tracking. Hurrah!
Quidco also offers a cashback reminder browser extension that you can download in Chrome or Firefox and it will pop up just like TopCashback's one.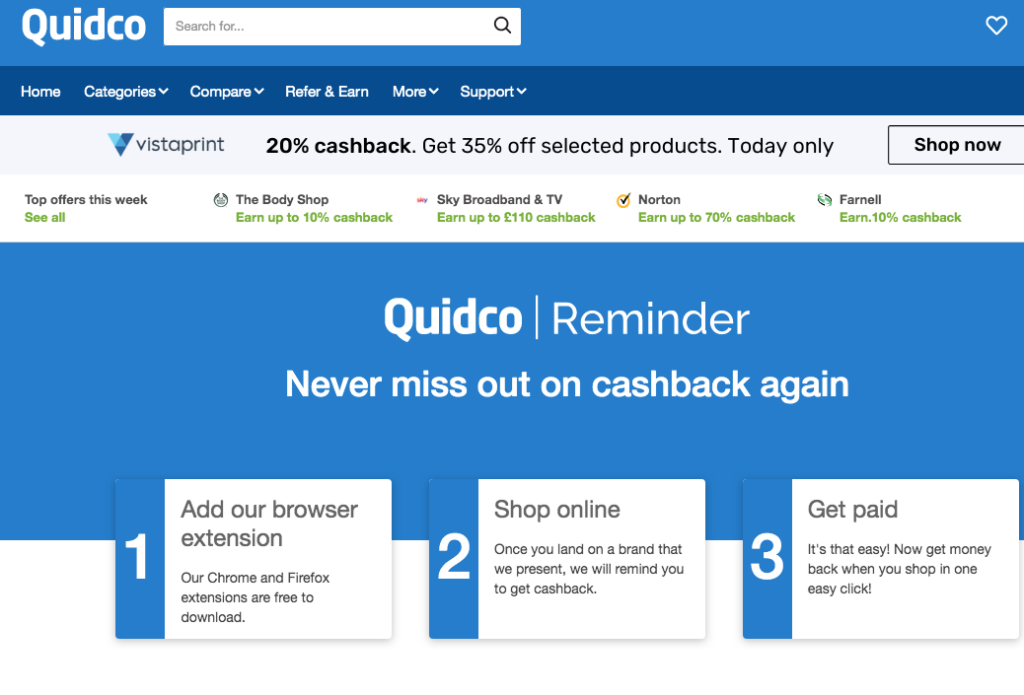 ---
Save money with discount & deal websites
In addition to voucher codes and promo code websites, you can also get amazing offers on discount websites.
These sites work differently to voucher codes, as you actually buy the product or experience directly on the discount site. Here are my favourites…
---
I obviously LOVE Groupon! It's amazing for scoring cheap days out and bargains for your home. They update the site daily with the best local deals near you and cheap stuff available Nationwide.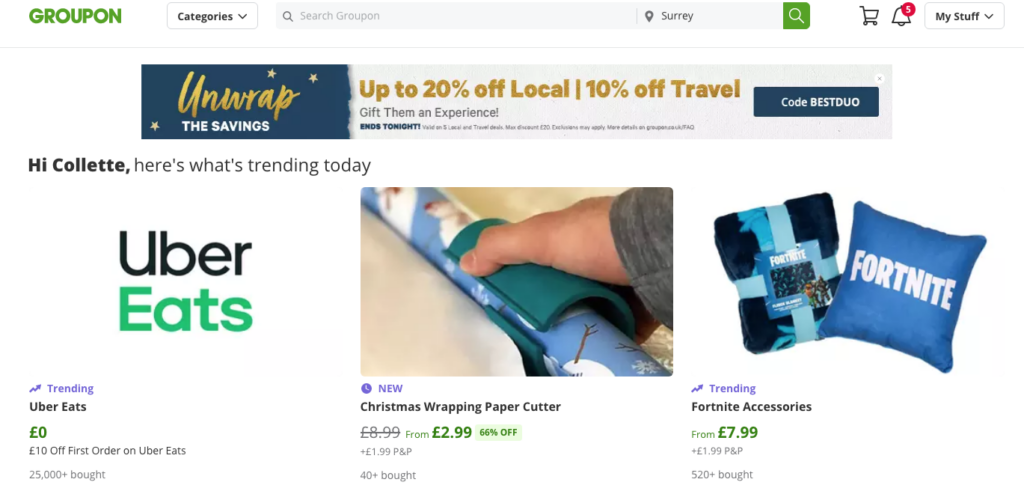 I'm pretty sure everyone knows the drill but you basically sign up for free, buy a deal and get a voucher to redeem for an activity. With product purchases, you pay out right on the website. So many bargains to purchase!
---
Wowcher is another one of my favourite deal sites for discounts and bargains. You can get loads of fab discounts on quirky items for your home and super cheap days out and experiences.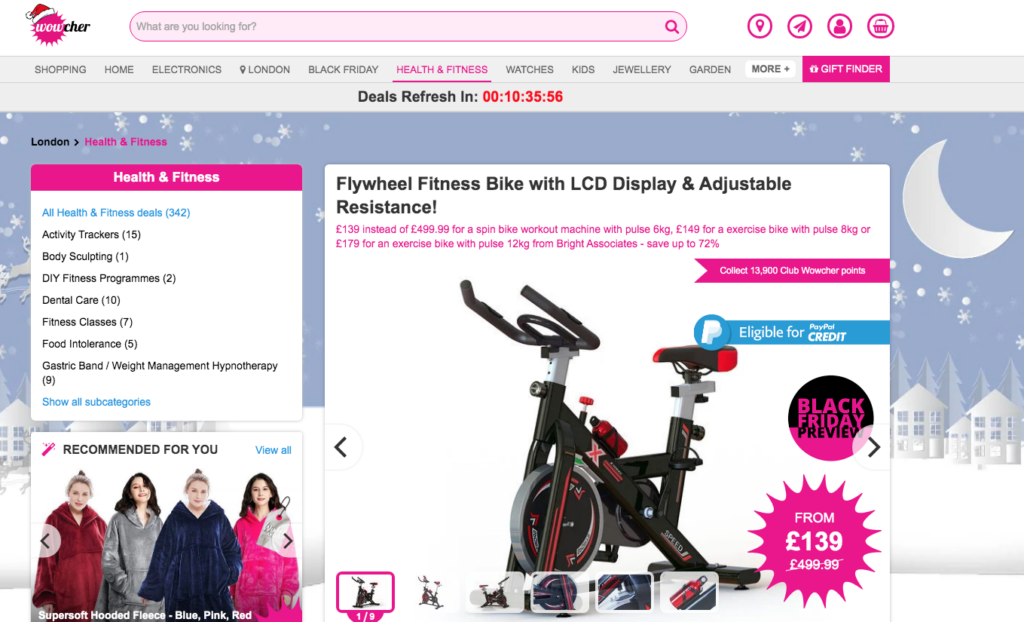 Like Groupon, the deals are broken down into handy categories and there are plenty of offers to choose from!
---
Living Social works very similar to Groupon and Wowcher but is a good site to keep on your radar as well for local bargains and days out.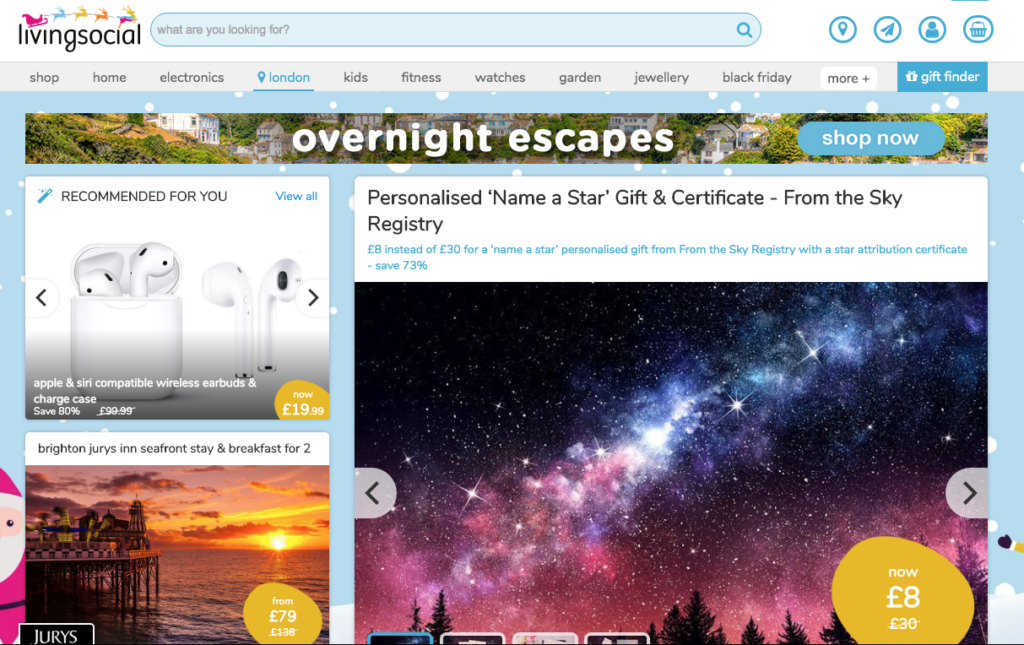 I'm pretty sure it's owned by the same people that own Wowcher, as the layout is almost identical. Plus, they both have a handy 'gift finder' feature. Amazing!
---
Buyagift is another one of my go to sites for the best gift experiences on a budget. They have SO MANY experiences on there and their vouchers are really easy to process.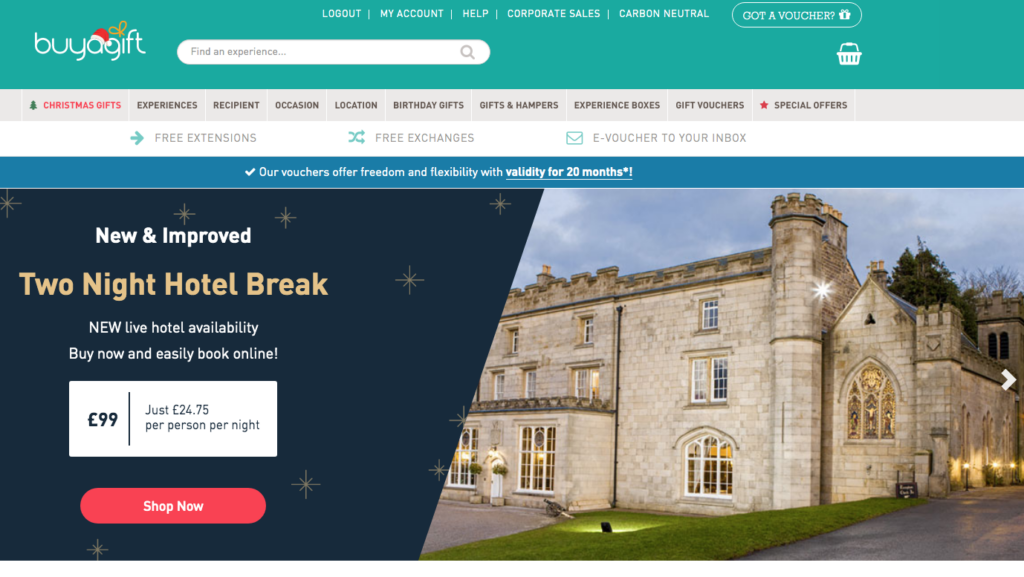 Their customer service team is also super helpful. They're really good at extending gift vouchers for you and let you swap for another experience. Perfect if this is an unwanted gift or with everything that's happening with coronavirus!
---
Best sites for student discounts
Did you know there are websites dedicated to offers for students? Here are the best ones that are updated regularly to help students get amazing discounts…
---
I can't believe Student Beans is still going! I remember this site from my time at uni back in 2010! It features loads of exclusive student discounts and voucher codes to help students save cash on loads of retailers.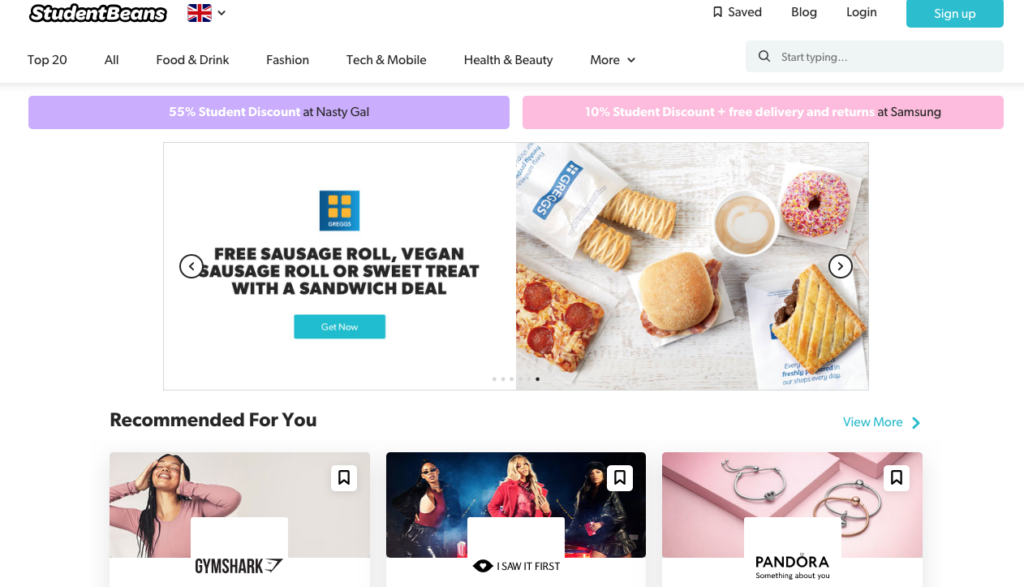 They also have a Top 20, which is always good to check regularly and they have a blog, which is packed full of helpful tips and tricks for students too!
---
Save The Student is every student's number one guide for making extra cash, saving money, and of course, finding awesome voucher codes exclusively for students!
They also feature freebies, competitions, deals, and loads more for you to sink your teeth into as a student. You'll be on this site for hours!
---
UniDays is another student voucher codes site, which showcases all the latest student discounts and offers. Get offers for Domino's, ASOS, Amazon, O2, and loads more!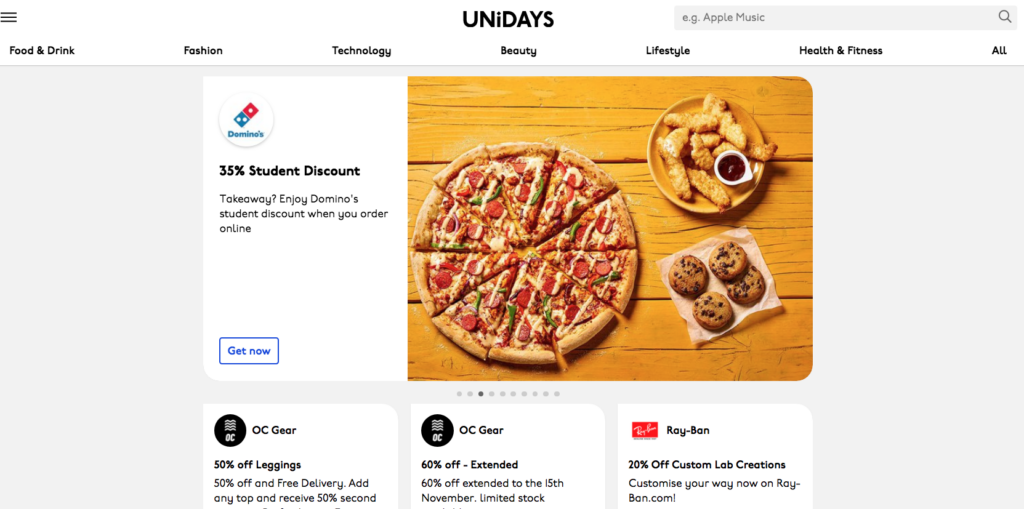 On top of all these amazing discounts, this site also features a blog called The Edit, which discusses key student-related topics.
---
More ways to find discounts when you shop
Still here? Amazing! Here are a few more ways to find cheap voucher codes and deals when shopping online…
Get voucher codes with mobile phone apps
Mobile apps like O2 Priority and Vodafone VeryMe rewards actually offer loyal customers exclusive voucher codes and freebies on their app. If you're on either of these networks, you can claim rewards straight away!
To get started, download the app from your app store and have a browse through all the deals. Once you see one you like, simply click claim and follow the instructions.
Shop on sales websites
Sites like Love Sales and Secret Sales offer exclusive access to High Street and designer discounts across a range of clothing from brands like ASOS, Converse, Jigsaw, Yumi, Levi's, plus loads more. You can also get home discounts on these sites too!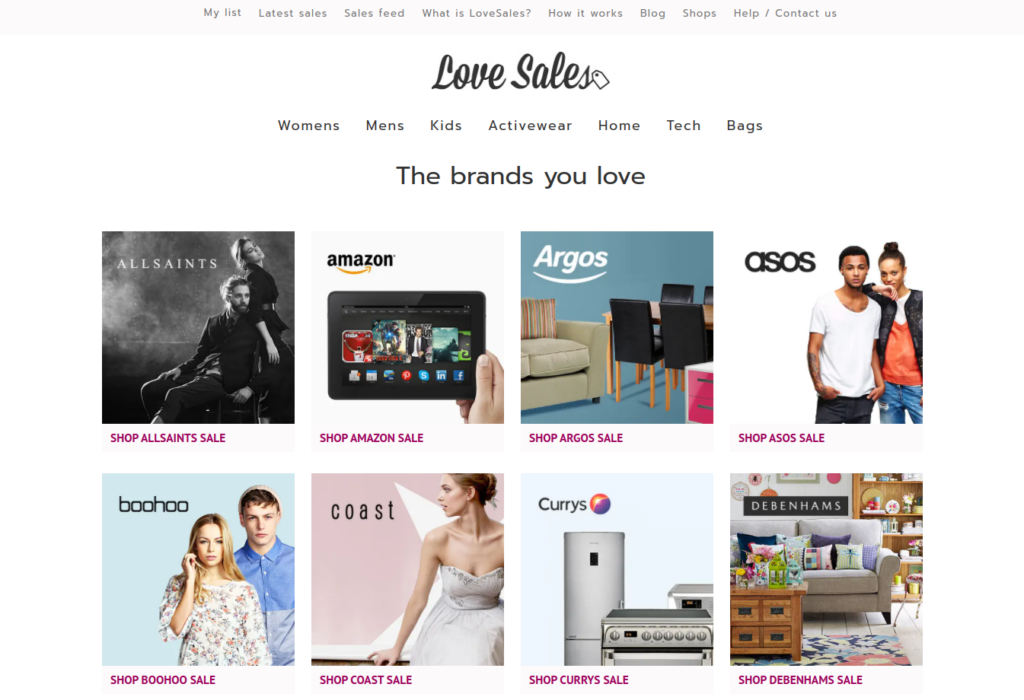 Sign up to brand email newsletters
Brands always rewards loyalty, it's a fact! They'll send their avid fans email newsletters, which contain exclusive offers and discount codes inside. If you'd like to get your hands on these, sign up next time you visit your favourite brand's online store and remember to check your spam!
Follow brands on social media
Similar to signing up to emails, brands also post lots of lovely deals and voucher codes on their social media pages. I've seen a few brands take advantage of Instgram stories, where they can post one-time deals for a limited time.
Make a list of all your favourites and get following across Facebook, Instagram, and Twitter!
Sign up to free loyalty schemes & apps
Most brands these days have a loyalty card scheme or app. McDonald's, Boots, KFC, Urban Outfitters, Subway, Greggs, just to name a few! They offer voucher codes and lovely freebies to anyone who signs up and uses their service or shops with them regularly.
Keep an eye out and sign up next time you see a loyalty scheme to get all the voucher codes!
Try outlet & clearance stores
There are loads of outlet store villages dotted around the country to help you save money on big designer brands. Alternatively, you can look on eBay for secret online outlet stores from companies like Boden, Laura Ashley, & loads more!
Get on live chat for discounts
This one is a bit of a cheeky one but it can work! When you land on a website, you'll often get a pop-up live chat option. Don't be so quick to click the x button to close it. Instead, find an item/service you're looking for and get in touch to start haggling and ask for a discount.
Take advantage of welcome offers
Loads of sites now have welcome offers and freebies, even sites mentioned in this post like TopCashback. Don't forget, these can only be used once! Check out the latest offers here
Shop secondhand
My most worthwhile tip, in my opinion, is to always shop secondhand if possible. You can't beat finding a used or vintage bargain online or in a charity shop! Even secondhand marketplace sites like eBay and Vinted offer promo codes regularly too for loyal customers.
---
Top tips for using voucher codes & discounts
Stack offers for bigger savings
While typically, you can only use one voucher code per transaction, sometimes you can 'stack' offers to bag yourself an even better deal! 'Stacking' is when you combine more than one offer to get an even bigger saving.
When looking for voucher codes and discounts, look for cashback too, welcome gifts, or free shipping to save more money.
Do the maths before you commit to purchasing
Some stores have multiple offers running at the same time and it can be quite confusing to figure out the best deal. Take some time to think about your options and calculate your savings.
What is your reason for buying?
Finally, have a think about why you're purchasing the item. Do you really need it? Is it THAT great a deal? I'll admit, it does pay to act fast as some voucher codes are limited to a certain number of people.
At the same time, it's always worth taking the time to think about purchases. Especially big ones!
I hope this list will help you save some cash when you next order online! Do you use any that I've not included here? Let me know in the comments 🙂
Pin for later…