In today's post, I'm excited to share with you another top-secret way to get free stuff: SoPost! Fancy getting your hands on free samples from designer brands like:
Clinique
Caudalie
Giorgio Armani
Lancôme
Estee Lauder
Yves Saint Laurent
Plus loads more?
Or maybe you're interested in trying the latest treats from big brands such as Cadbury? Keep reading to find out how to bag SoPost freebies!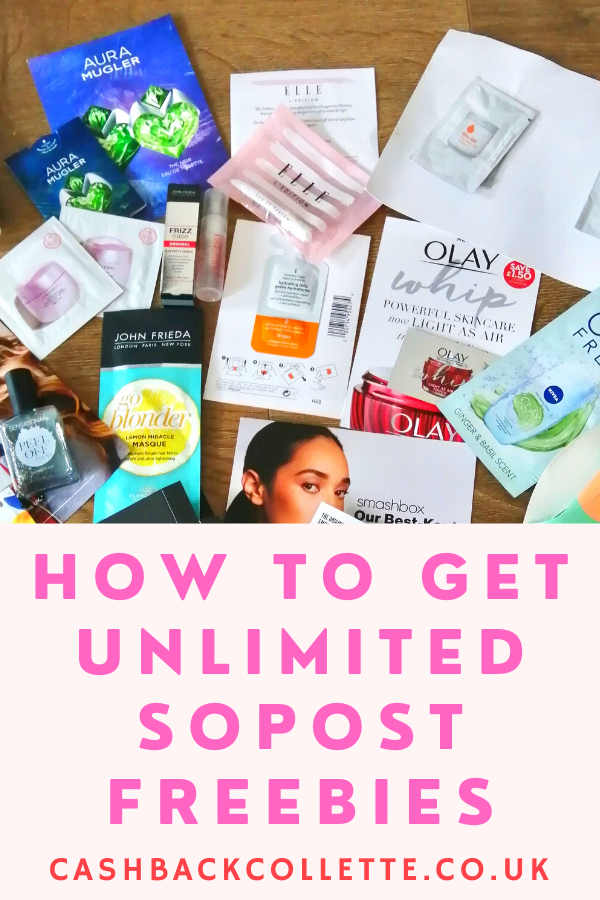 What's SoPost?
SoPost is a company that works with brands to help them promote free samples. They work as an 'invisible' partner and ensure sample-sized products get in the hands of potential customers like you and me.
They manage the whole process for companies. Including the content that appears in your social media feed, processing the order form you fill in, right down to dispatching the freebies you receive in the post.
When you see a form that looks like this, apply straight away!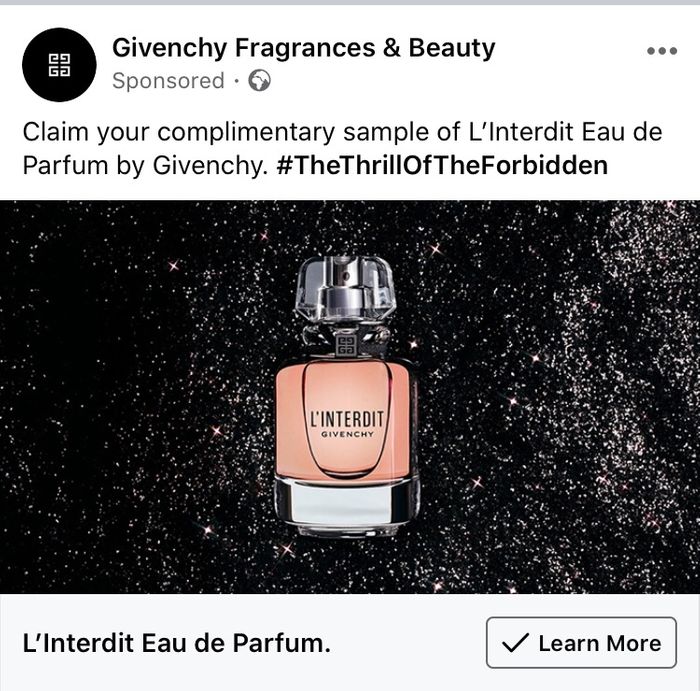 What SoPost free samples can I get?
Brands often give away free sample-sized products for you to try, which will mainly be beauty products such as:
Facial skincare samples
Body cream samples
Shampoo and conditioner samples
From time to time, there are full-sized freebies up for grabs, which is always a lovely surprise! Also, there are sometimes food and drink freebies that appear in your feed like cereal bars and energy drinks.
How do you get free sponsored post samples?
On to the best part! How to actually get the freebies. While there are no guarantees SoPost or sponsored posts will appear in your feed, you can certainly increase your chances of finding them by trying the following methods.
Follow your favourite brands on social media
By following your favourite beauty and lifestyle brands and 'liking' their page and content, you're helping Facebook and Instagram understand that you're interested in these companies and they will be more likely to show you sponsored post freebies from said brands. 
Brands may also announce free samples and competitions on their page so you're more likely to see these if you're following them.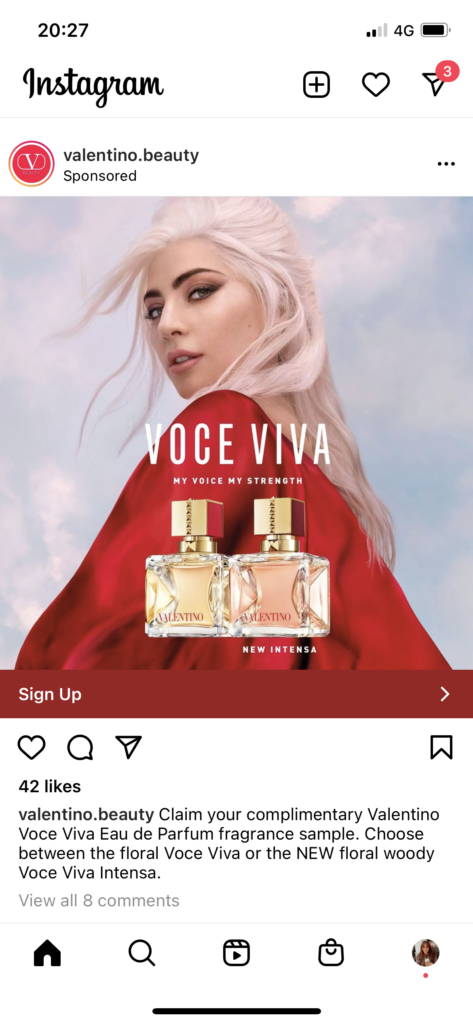 Check freebie sites every day
I LOVE freebie sites because they do all the hard work and find free samples for you every day! Make sure you check out Magic Freebies UK and Latest Free Stuff (they're my favourites but here are my top 30+ freebie sites to check daily) Don't forget to sign up for their emails to get all the latest offers direct to your inbox.
Follow #sopost on Twitter and Instagram
If you're on Twitter or Instagram, it's definitely worth following this hashtag, as lots of fellow freebie finders and freebie sites use this to announce new free samples when they find them. You can also check out what others have scored from brands!
Join freebie communities on Facebook
Search for freebie groups to join and get notifications when someone posts a new freebie on Facebook. Make sure you participate and share if you see one too! My favourites include Freebies, Referrals & SP Finders and FREE STUFF, Comps & Bargains by Magic Freebies.
Check lifestyle magazine websites
Lifestyle and fashion magazines such as Red, Women's Own and Elle sometimes have pop up sponsored post forms for things like perfume samples and body creams.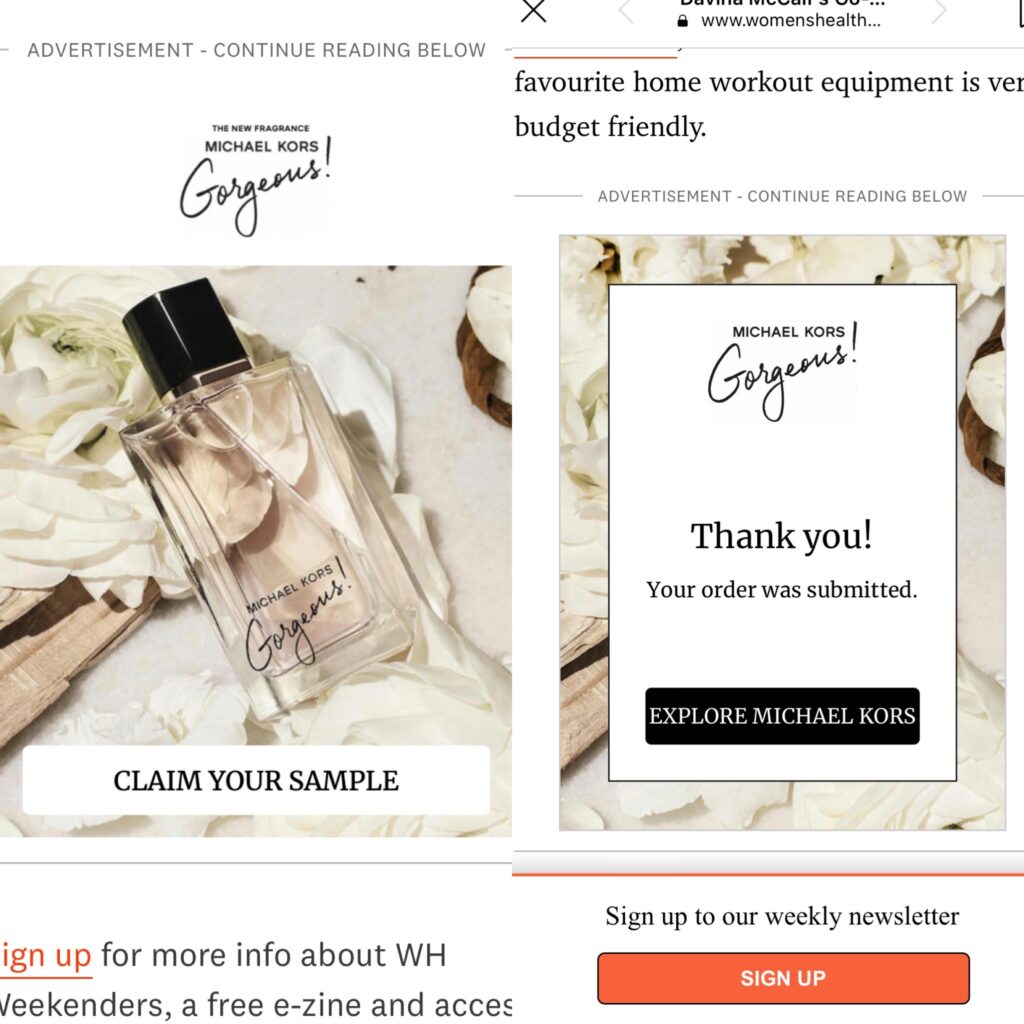 Where do I sign up for SoPost?
There isn't a specific place where you can sign up to SoPost. They're just the company that help other brands with promoting freebies. Instead, follow my methods above to find freebie opportunities.
How can I get links to SoPost freebies?
Sometimes, SoPost release links to freebies that you can share with friends, but if they pop up in your feed as a sponsored post, it's often unlikely you'll be able to share this with someone.
That's why it's worth trying everything I mentioned above, such as joining a freebie community on Facebook. If there's a link, you'll be the first one to know!
TOP TIP: Apply ASAP for these freebies, as they run out of samples fast!
Can I get order tracking?
Sometimes, you will get an order confirmation once your order has been submitted but these free samples don't come with tracking. They do, however, show up in the post pretty fast!
Hopefully, that's helped answer all your questions about SoPost freebies and I'm excited to see what samples you get! 🙂
For more freebies and free samples, check out the following posts:
Pin for later…