Imagine getting freebies in the mail every day? I'm talking unlimited snacks, beauty products and loads more to help slash your spending budget? Great news, you can!
All you need to know is where to look and lucky for you, I know exactly how to find free stuff online.
Now, let's get started…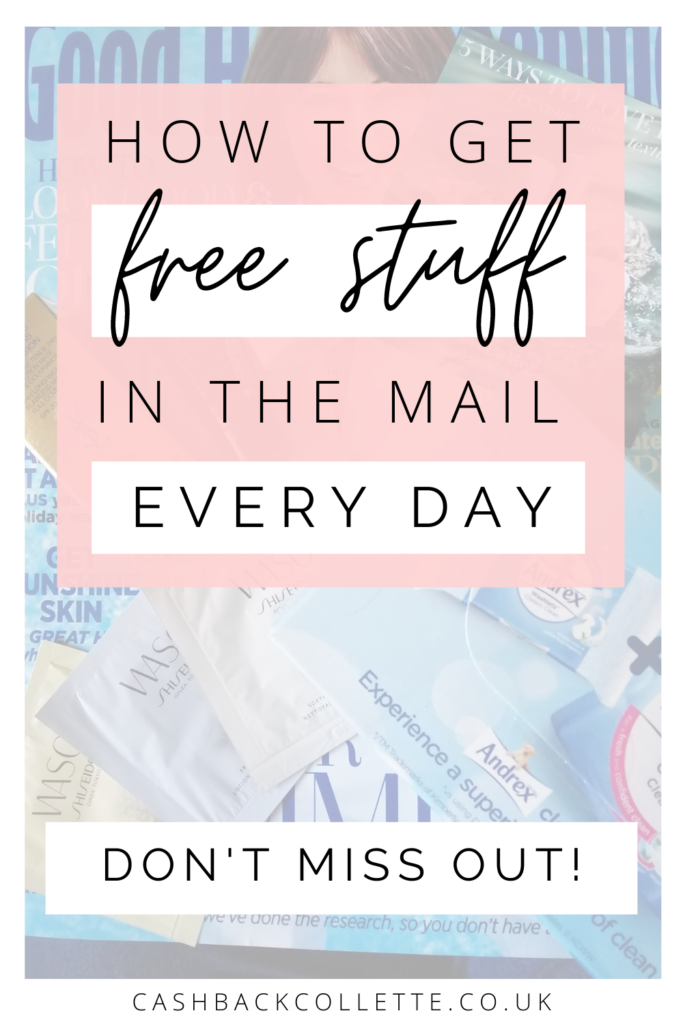 Before we begin your freebie hunting journey, don't forget to sign up for my email newsletter and keep checking my latest deals and freebies page for all the latest offers.
How to get free stuff in the mail every day
Now let's get into it…
Check freebie sites daily
Freebie sites like Magic Freebies UK and Latest Free Stuff are such a good place to start because they do all the hard work for you! They find each freebie, check they're genuine and add them to their website for you to claim.
All you have to do is choose what freebies tickle your fancy and follow the instructions to get your freebie delivered to your front door.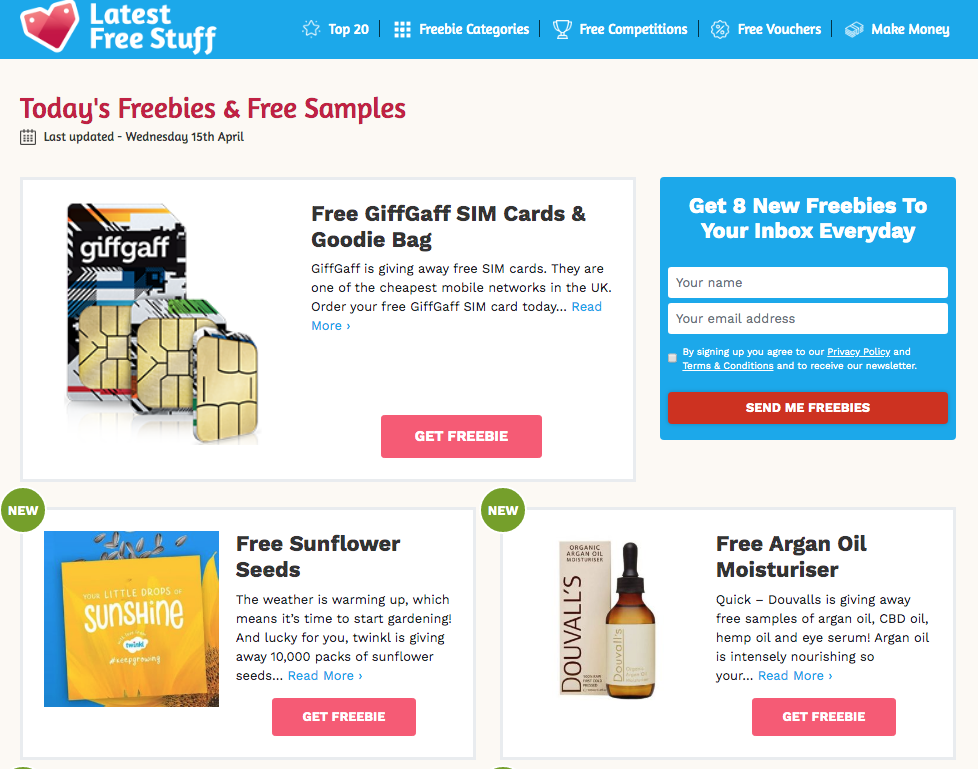 Sign up for their daily email newsletters and join their exclusive Facebook groups to claim new freebies as soon as you see them!
There are LOADS more places to find freebies online. Check out my list of 30+ sites to check daily for free stuff!
Sign up for brand email newsletters
This is another great way to get freebies because they come directly to your inbox. On every brand website, you'll see a 'sign up to our newsletter' option.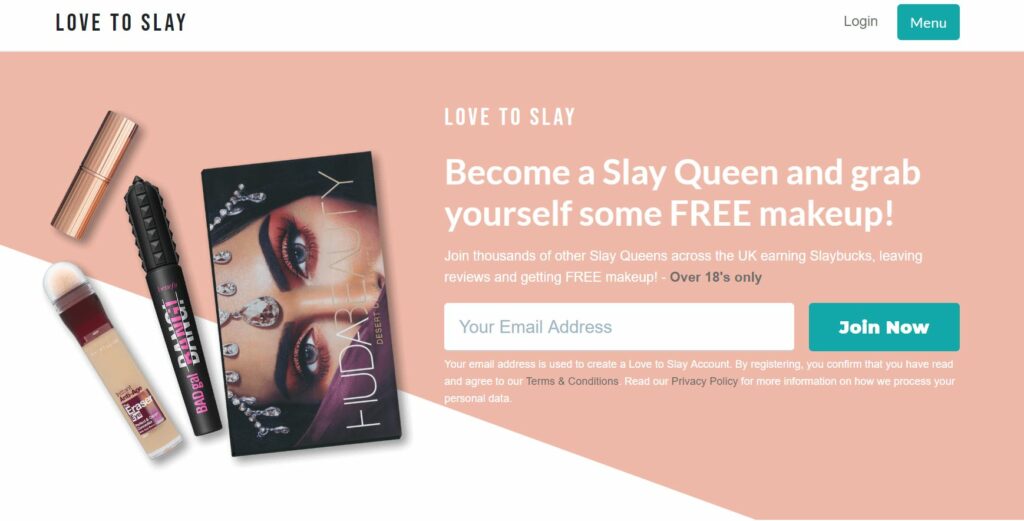 These days, it's very common that brands will tempt you in with an exclusive welcome freebie or sign up discount every time you first visit their website. Plus, lots of brands offer freebies exclusively to their mailing list, and even give you a free gift on your birthday!
Psst… check out my HUGE list of brands that give away birthday freebies
Find free stuff on social media
Think about your favourite hair and beauty brands, your choice of snacks and biccies, even your choice of household appliances. They all have social media channels, and they run giveaways on their pages ALL THE TIME.
If you don't want to miss out, follow your favourite brands on Facebook, Twitter and Instagram and keep your eyes peeled on your feed for new giveaways.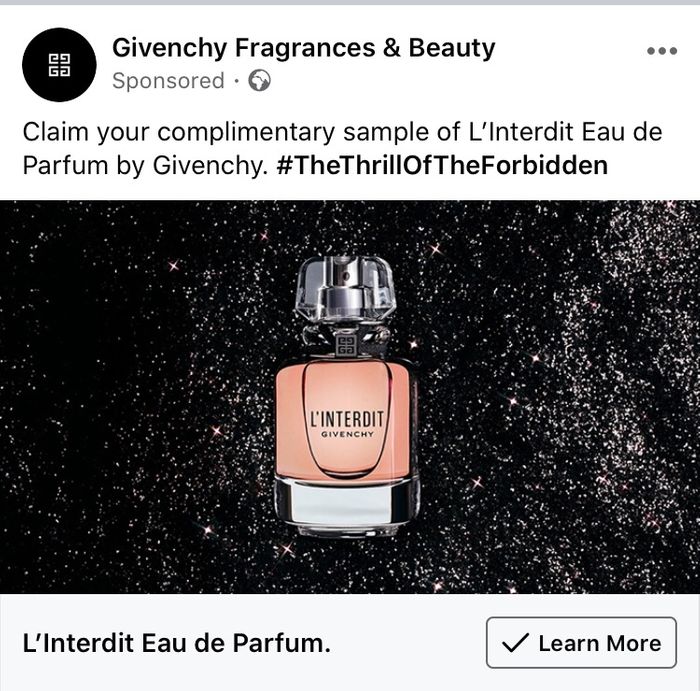 Lots of brands also advertise free samples on social media now. If you 'like' a company's page, you might see a sponsored post pop up, where you can claim a free sample straight away and get it in the post shortly after.
>>> Related how to get free stuff on social media <<<
Get free stuff to product test in the mail
I am a big fan of product testing! You get to keep so many fab freebies, which are generally full-sized items like:
Beauty products & makeup
Free household appliances – including vacuum cleaners, hairdryers and more!
Baby food and kids snacks
Dog food and treats
Plus so much more!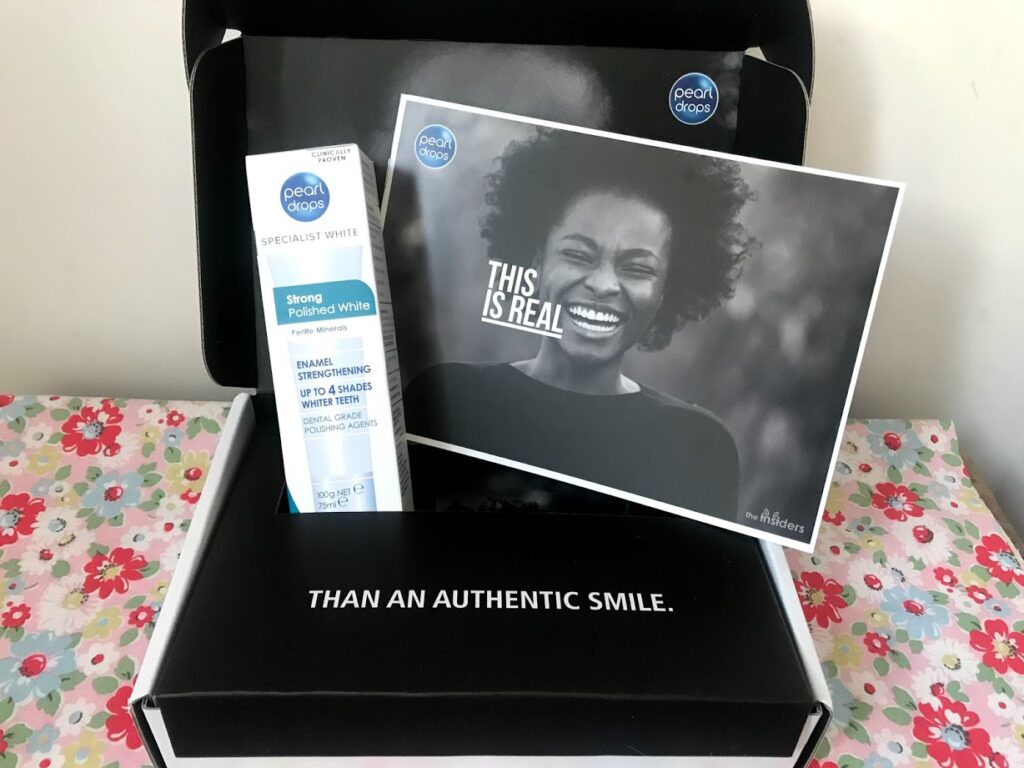 'Where do I find all these amazing product testing freebies?' I hear you ask. Lucky for you, I've found 30+ genuine product testing opportunities for you to get free stuff to test at home.
You're welcome!
Take advantage of free subscription box offers
Subscription boxes are now more popular than ever! This means there's more competition out there for newcomers and existing brands in the subscription box market. So how can they compete?
Offer you a free box to get you hooked, of course!
I personally LOVE Graze and you can currently get a delicious FREE 1st and 5th box in the mail. If you've tried your free box and don't like it, you can always cancel anytime.
Join freebie groups & money-saving communities
Facebook is a great place to join freebie and money-saving communities. Most of the big freebie sites have Facebook groups and there are also independent ones from bloggers. These guys are hot on new freebies! Add them to your newsfeed and you will always be in the know.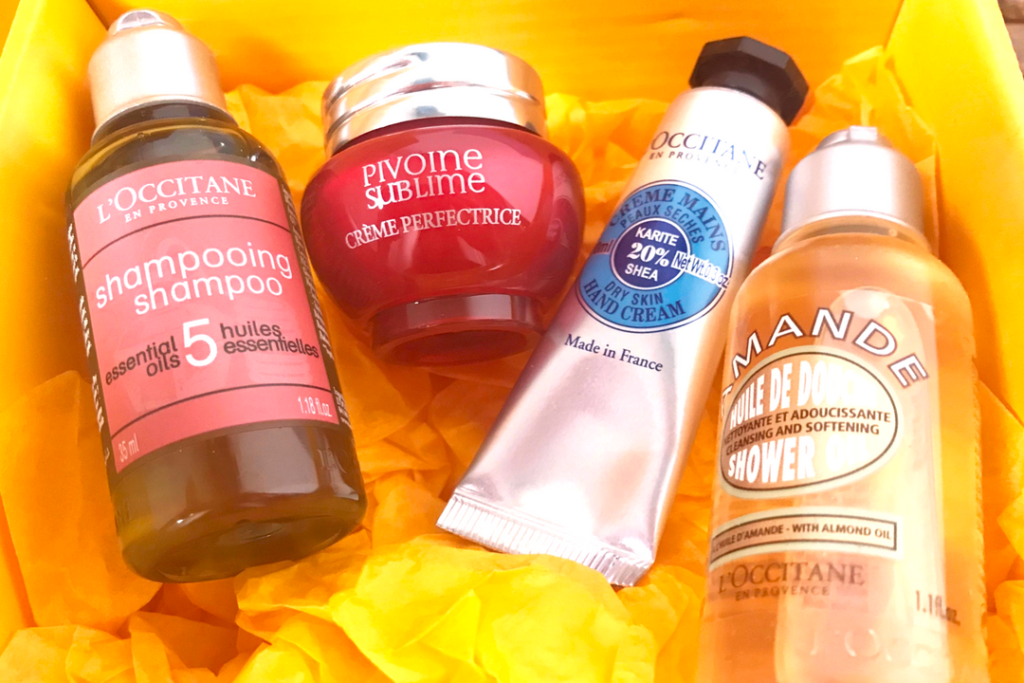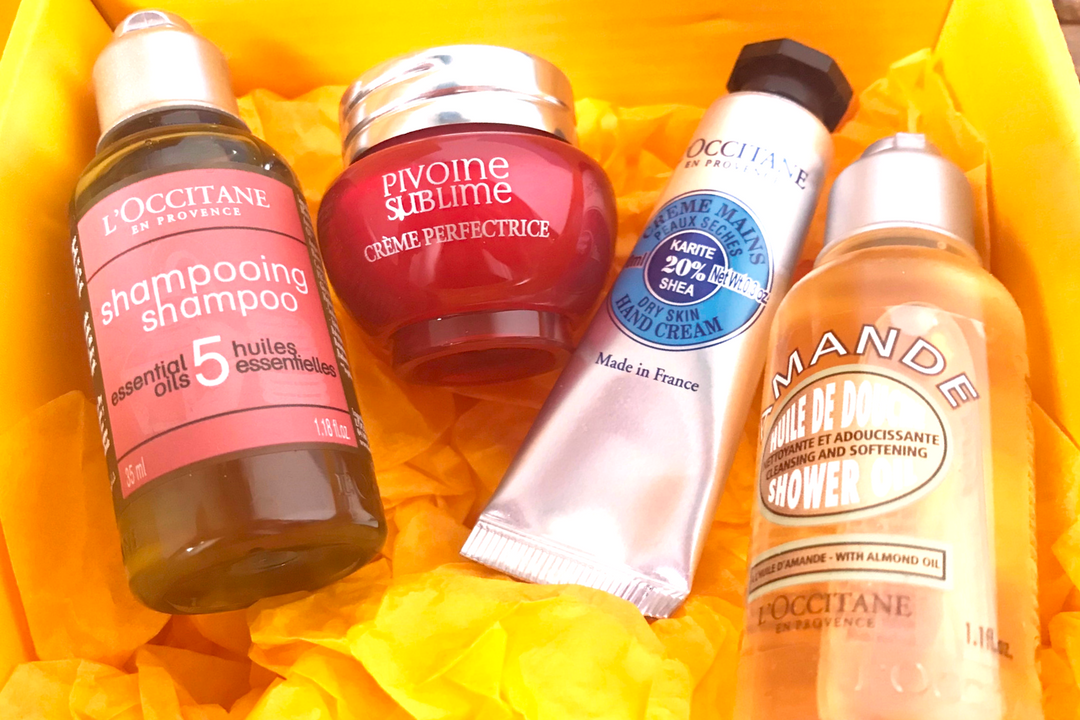 Likewise, if you see a good freebie and it hasn't been posted yet, sharing is caring! Pop a little post with the link and earn yourself some brownie points from fellow freebie finders.
Some of the freebie groups I've joined are:
I try and check these daily to see if there are any new freebies to apply for. It's definitely worth keeping you eye on these!
Enter online competitions to get free stuff in the post
Competitions are still huge and provide a relatively easy way to score free stuff in the post. I would recommend taking a few minutes out of your day either on your lunch break or at home to enter as many as possible to increase your chances of winning.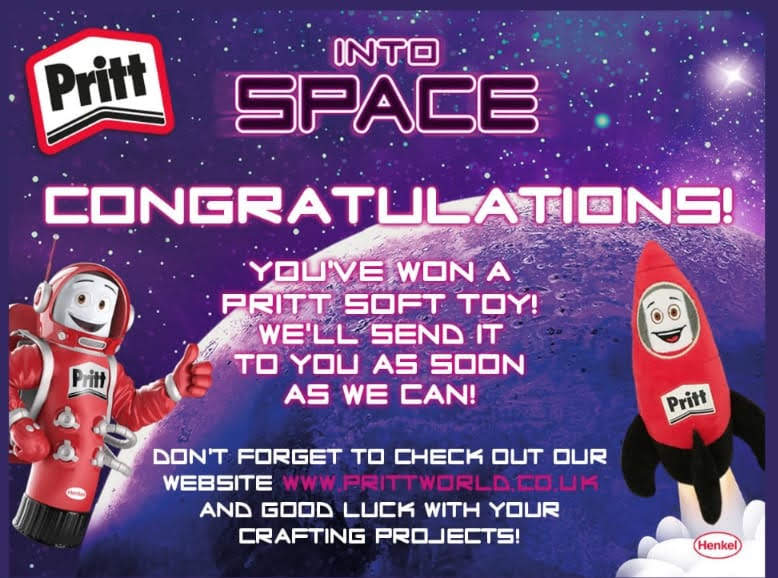 Start looking on sites like The Prize Finder and Competition Database for a list of daily competitions, all in one handy place.
You can also win big-ticket items like a car or a lovely holiday – how amazing would that be?!
Look out for SoPost freebies
SoPost work with top brands from Chanel to Dairy Milk to help companies give away freebies and free samples in the mail. Their giveaways are super popular and you'll see a form appear randomly out of the blue by someone in the freebie community. It's a race to bag one for yourself so when you see one, apply quickly!
They look a little something like this…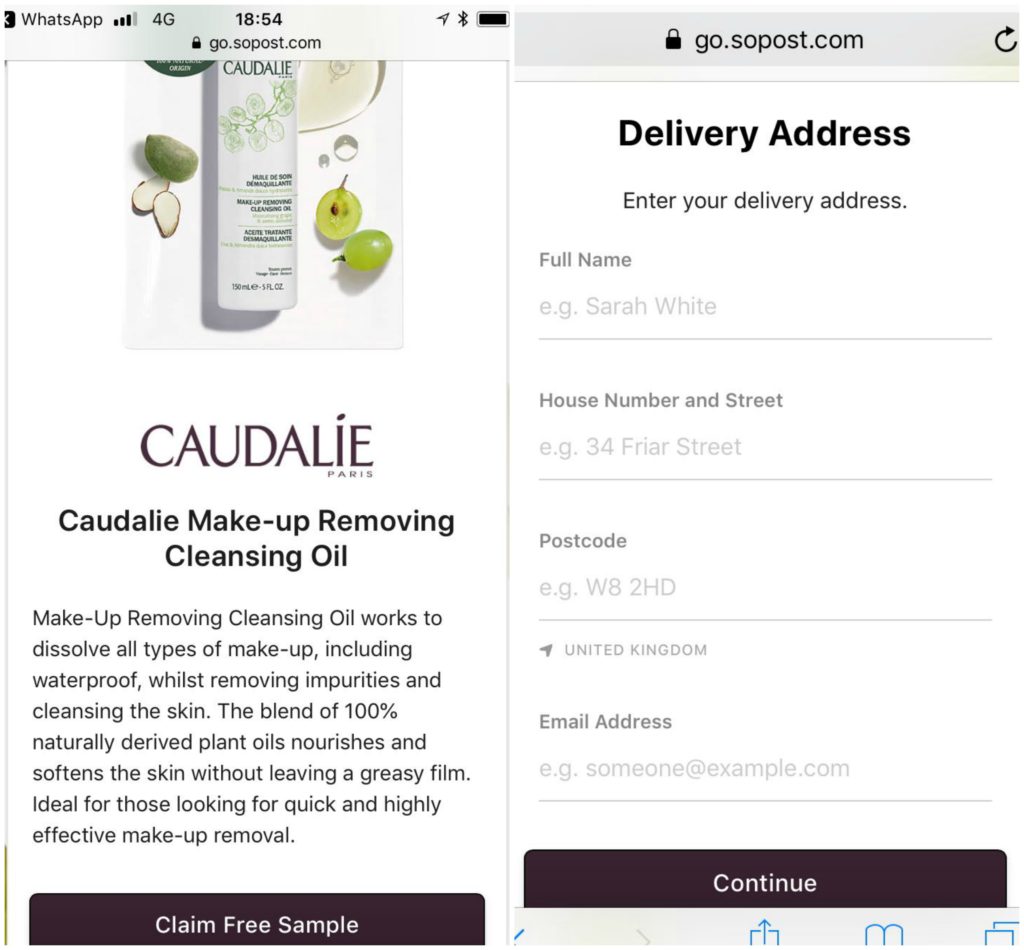 Write to companies
If there's a company you absolutely love then why not write to them to ask for a free taster or sample? Can you imagine the amount of complaints a company gets every day? A compliment would brighten up their day! Even if you're writing a complaint, I would try and make it positive and be kind.
It might be that a company is discontinuing your fave lipstick colour or bringing out a new perfume you'd like to try? Let them know and don't forget to include your address. It's not guaranteed but they might just pop you a free voucher or physical product in the post.
If you really want to go the extra distance, I'd buy funky stamps and envelopes and send them a physical letter to stand out and show them you've put the effort in!
Check out my article on how to write to companies to get free samples & coupons for more info!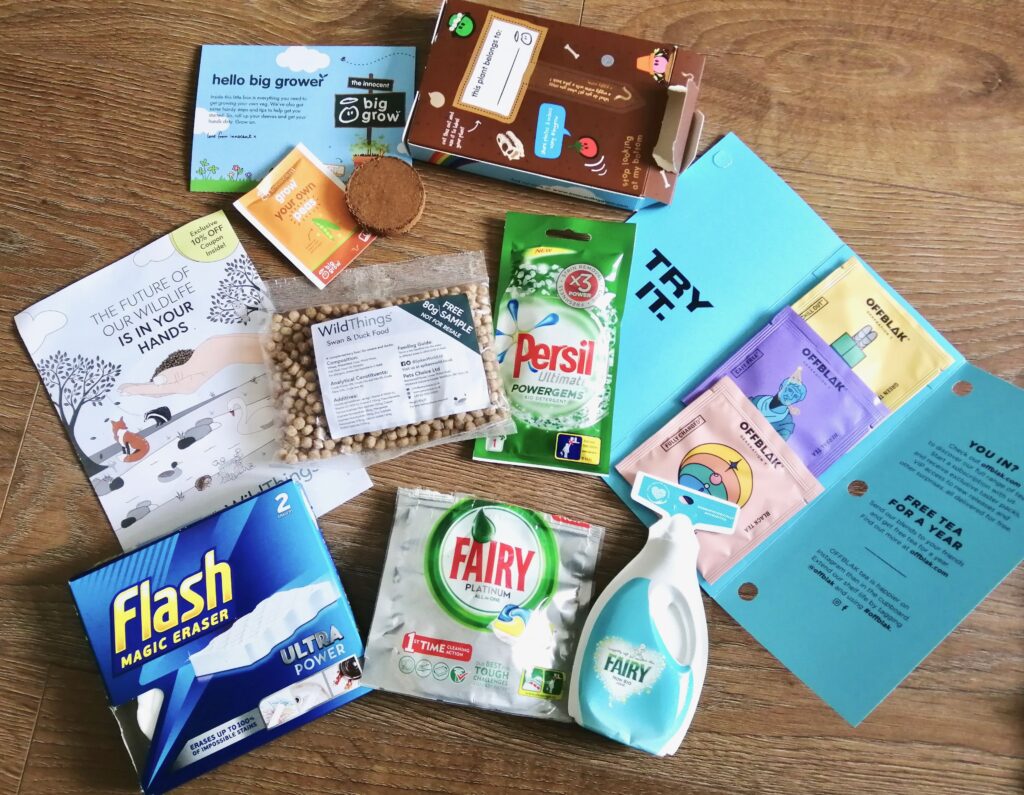 Top tips to help you get free stuff sent to your front door
Apply ASAP when you see a freebie you like
When you see a freebie you like the sound of, apply there and then! Especially if there are only a selected amount up for grabs. Don't be fooled by the '5,000 to give away' description. There are hundreds of thousands of people jumping on these freebies in minutes.
Don't miss out!
Set up a separate email for freebie hunting
When you start signing up for newsletters from brands and freebie sites, you will get A LOT of emails. Brands usually ask for your email to send follow-up offers and discounts and to let you know when their next giveaway is.
If you don't want to waste your time sorting through or risk missing out on important emails, it's best to set up a separate account. I have a Gmail account because I find it easier to use and filter but Hotmail and other email providers are perfectly fine, too.
HINT – I wouldn't create an email using words like 'freebies' 'comper' or 'win' in your email. It might put companies off choosing you as a winner or sending your freebies.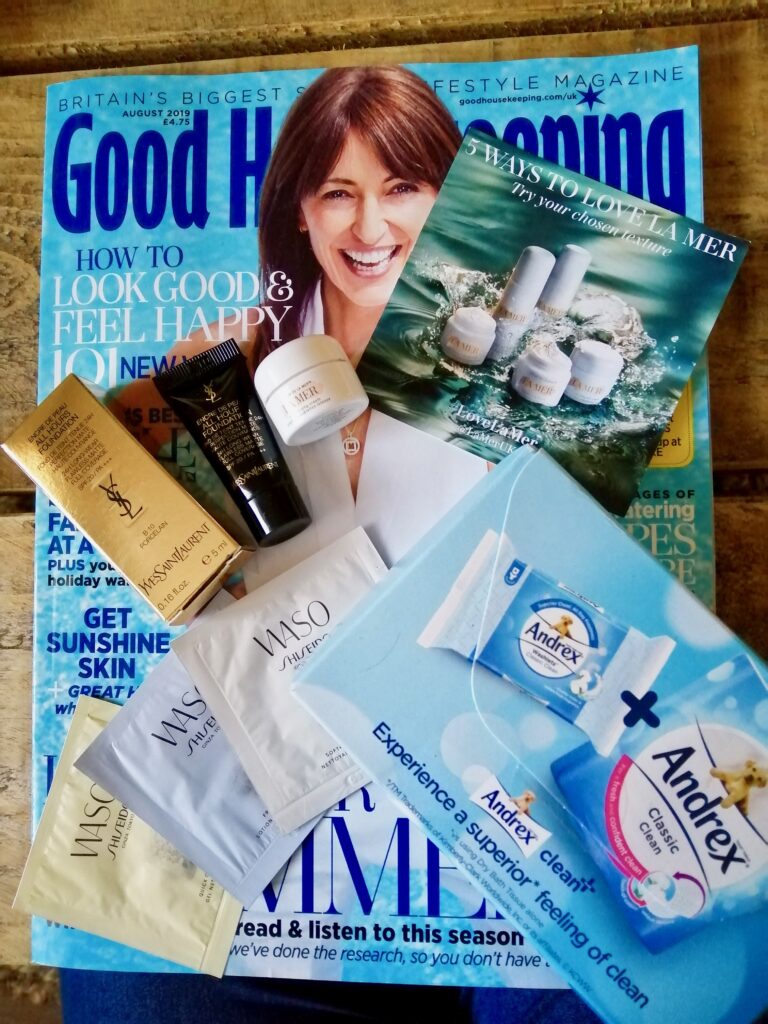 Always check the T&Cs
Sometimes you might not be eligible to receive freebies like if they're looking for women over 50 or someone with kids under 5. That's ok, but it's good to check the T&Cs to avoid disappointment. These are usually located via a link at the bottom of the website.
Only apply for freebies that come from genuine brands
If you google 'free stuff' you'll get all sorts of spammy websites popping up offering you the latest iPhone if you complete their survey. These are NOT genuine sites. They are only after your personal information! I would stick to sites from brands and companies you know and trust.
Check the url as well to avoid any long and dodgy looking links.
Things to look out for:
A clean looking link like marmitegiveaway.co.uk
A green padlock at the top left of the url search bar, which means the site is secure
Copyright signs and T&Cs
If you're still unsure, you can look on a site called WHOIS to see who owns the site. If it looks like it's registered to a genuine company, great! Is it registered to someone's random house or street address? Maybe give it a miss.
Use autofill to fill out forms quickly
If you get a bit tired filling in the same old fields in an online form, then use google autofill to help you save time and energy. It's free so you might as well! It's also handy for swiping flash giveaway freebies, where there is a limited number up for grabs or a short amount of time to claim.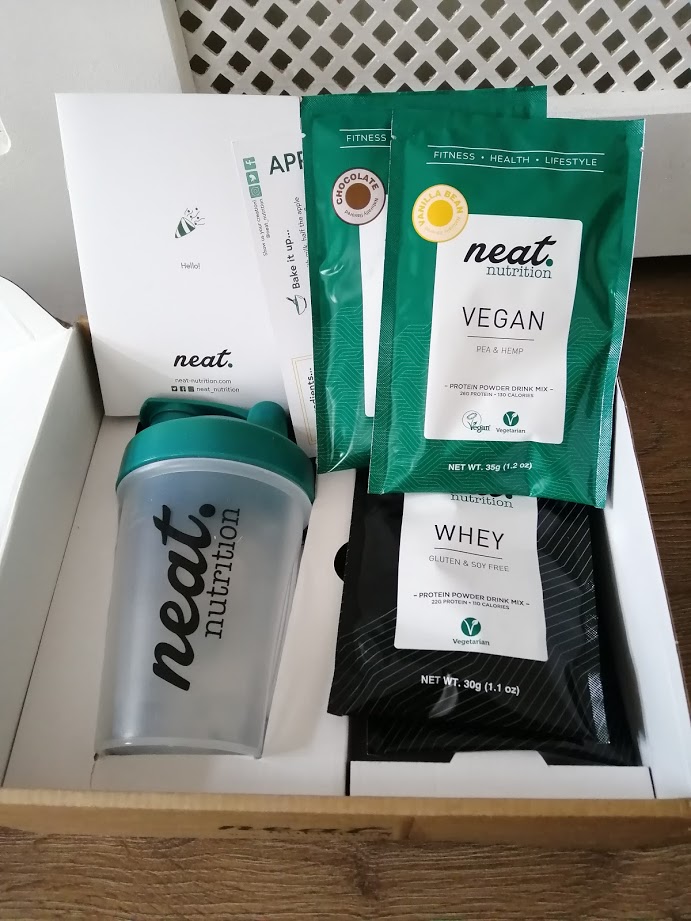 Search your spam and junk folder
Even in your new freebie email inbox, things tend to appear in your junk. I don't know about you but I'd be pretty gutted if I missed out on a top freebie opportunity because the email landed in my spam folder!
Set yourself a reminder to pop into your spam every now and again, but be careful for pesky scam and phishing emails.
Di Coke, the queen of comping, has written a fab post about how to spot a scam email. 
This will help keep you safe when entering giveaways and sussing out which emails are legit and which are fake.
I've applied for so many things! Why haven't my freebies arrived yet?
If you feel like you're jumping through hoops and not getting anywhere, be patient. Good things are coming your way!
Each giveaway all depends on:
How many they have to give away
How long their giveaway is running for
When they distribute the freebies (either while their giveaway is still running or after the end date)
Freebies from So Post often get posted out quite quickly. Sometimes in the same week! Whereas companies like L'Oreal, who often host 100,000+ sample giveaways, are more likely to have a longer deadline and wait until they have all been claimed to send them out.
Sometimes a company emails you to confirm you're one of the lucky ones to receive a freebie. Other times, your freebie will just show up in the mail. Every brand is different!
This is where it helps to be part of the social media freebie groups I mentioned earlier. You can see when other people's freebies start to show up in the post and ask if they received confirmation prior to getting theirs in the mail.
Sadly, if you haven't received yours within a few months, I would assume you haven't been successful and move on. There's plenty more freebies to be had!
This post contains affiliate links and is updated regularly
Pin for later…