Would you like to cut down your budget and bag loads of free stuff? There are a ridiculous amount of brands giving away freebies and they're yours for the taking! All you need to do is know where to look.
Even better, most freebies get sent to you, absolutely free! Find out more about how to get freebies in the post every day. Other freebies come in the form of digital and printable coupons.
Just on your birthday alone, you can score so many birthday freebies – from meals to beauty treatments and loads more treats!
Here are some of the legit places to look for freebies and free stuff online…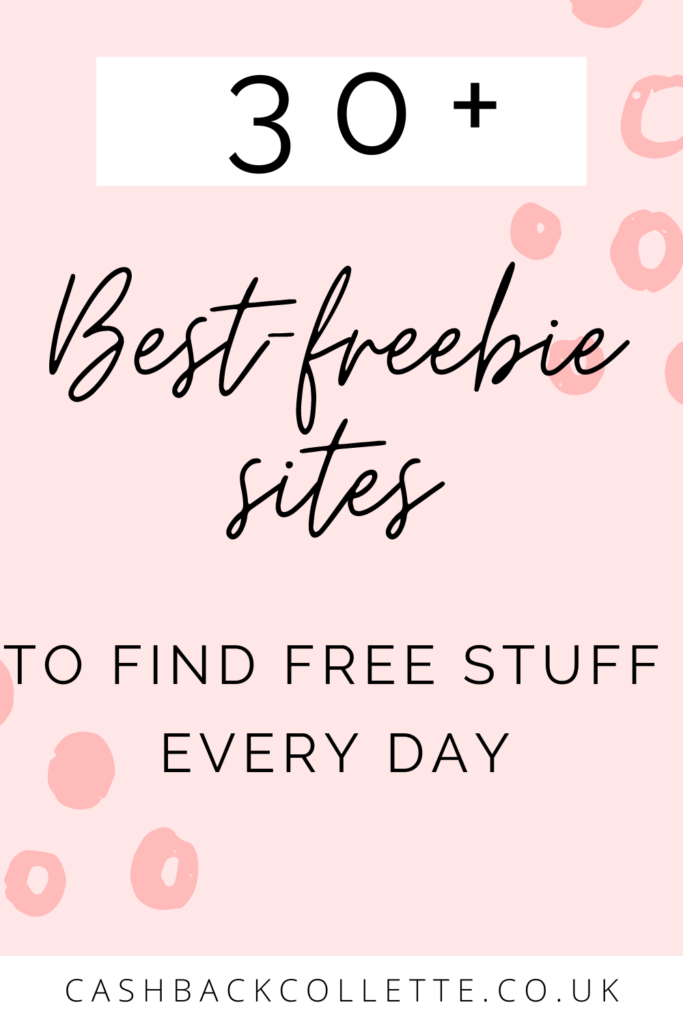 Best freebie sites & deal sites
Freebie sites are the best place to look for freebies! That's because they find new freebies and list them on the site every day. All you have to do is click on each freebie that takes your fancy and follow the instructions to claim yours.
Here are the best ones: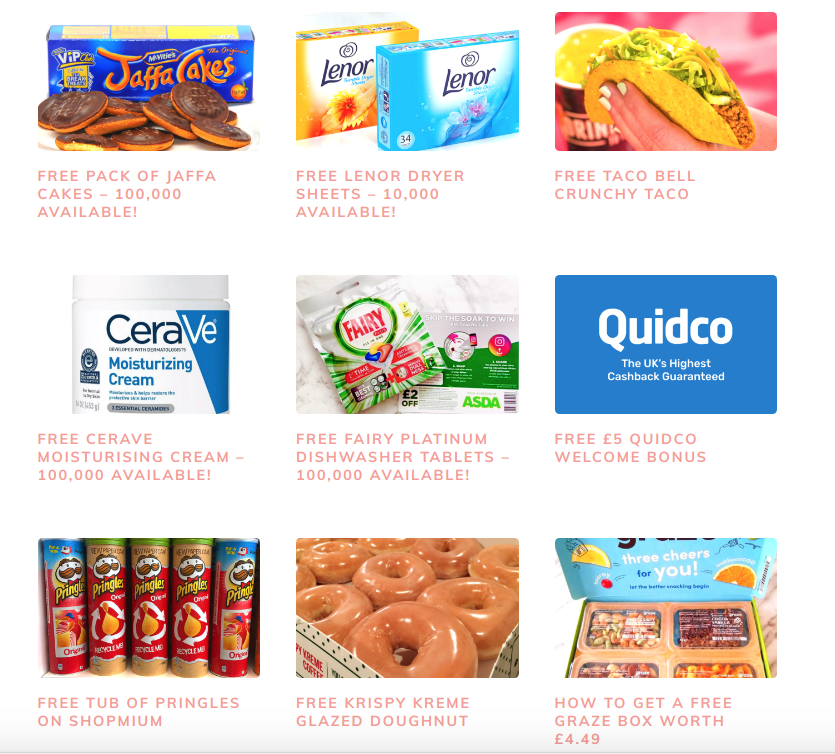 Discover all the latest offers, freebies, and free money deals right here on my blog! This page is updated each month to help you find all the best, up-to-date deals and free stuff. What are you waiting for? Get stuck in! Enjoy 🙂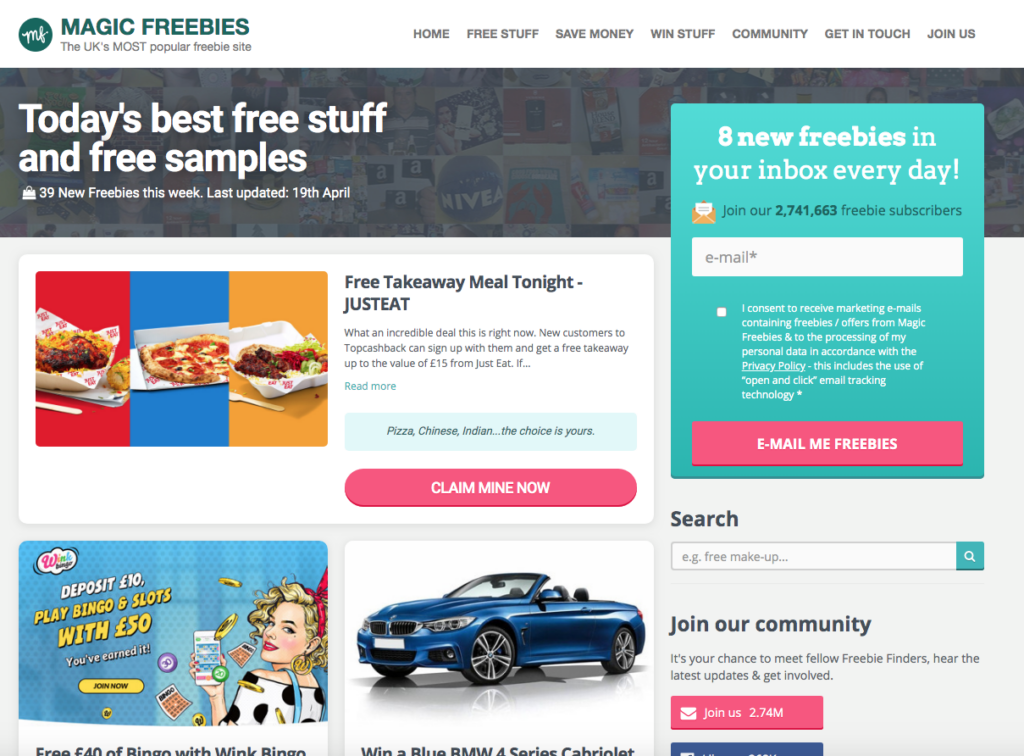 Head to Magic Freebies UK and sign up for their free daily email newsletter. This includes 8 new freebies every day! For instant alerts straight to your phone check out their Telegram page and join their FB group to see freebies and chat with fellow members.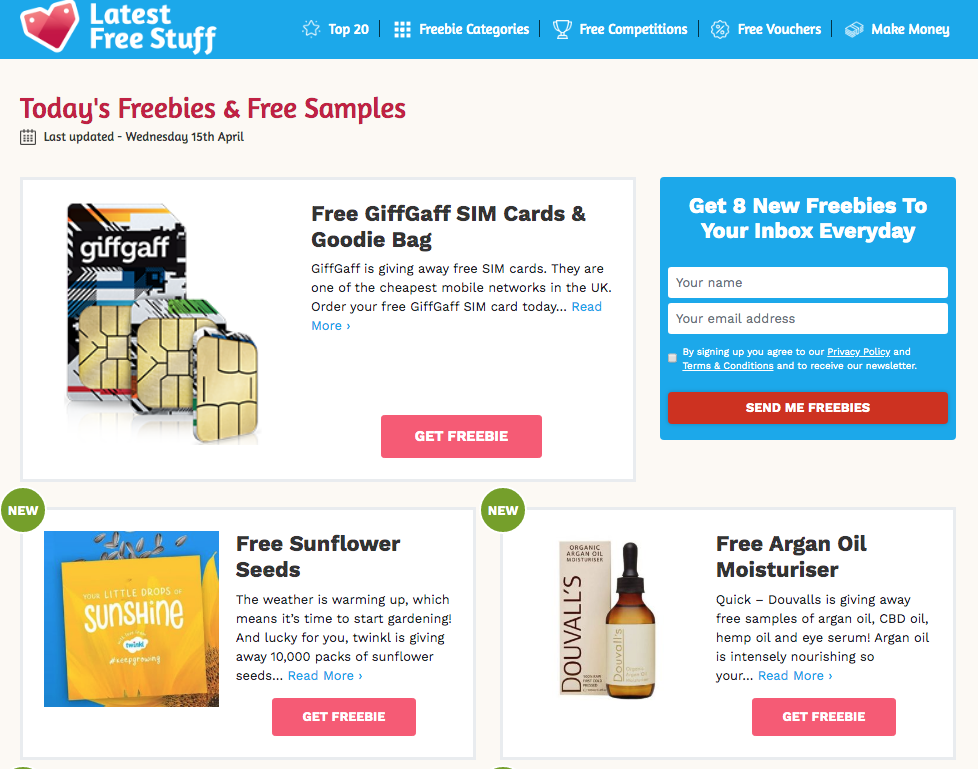 Latest Free Stuff works the exact same way as Magic Freebies UK. Sign up to their newsletter to get 8 new freebies every day, and check their website daily for new freebies. They also have their very own free app, which you can download on both Android and iOS!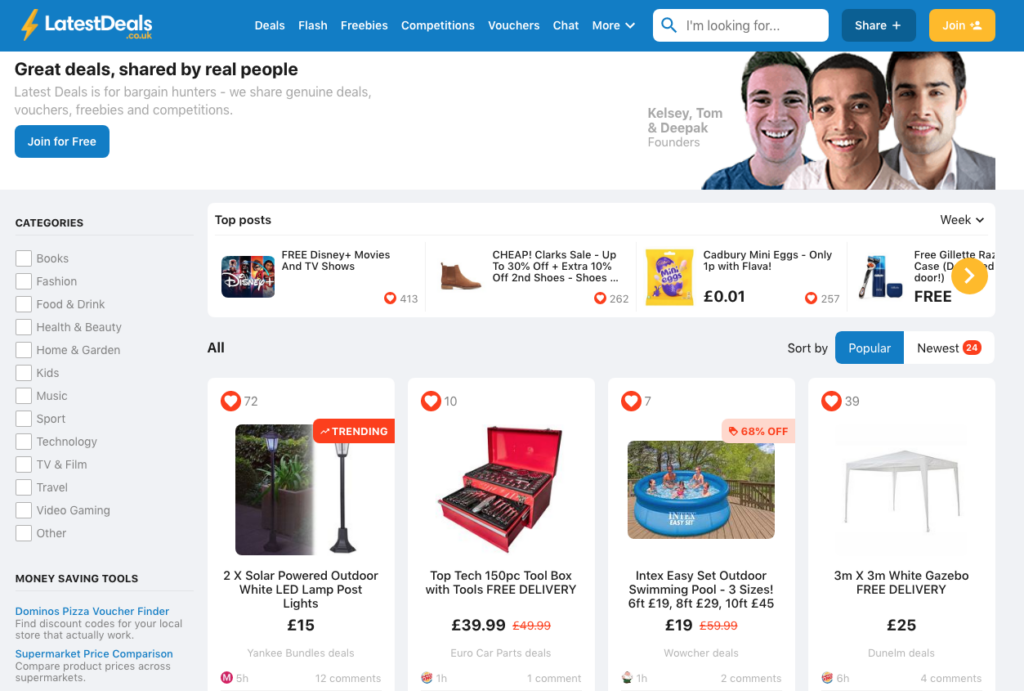 Latest Deals is owned by Latest Free Stuff but works slightly differently. It's more of a community vibe and members can upload their own freebies as soon as they spot them. They also have their own Facebook group, which is definitely worth joining!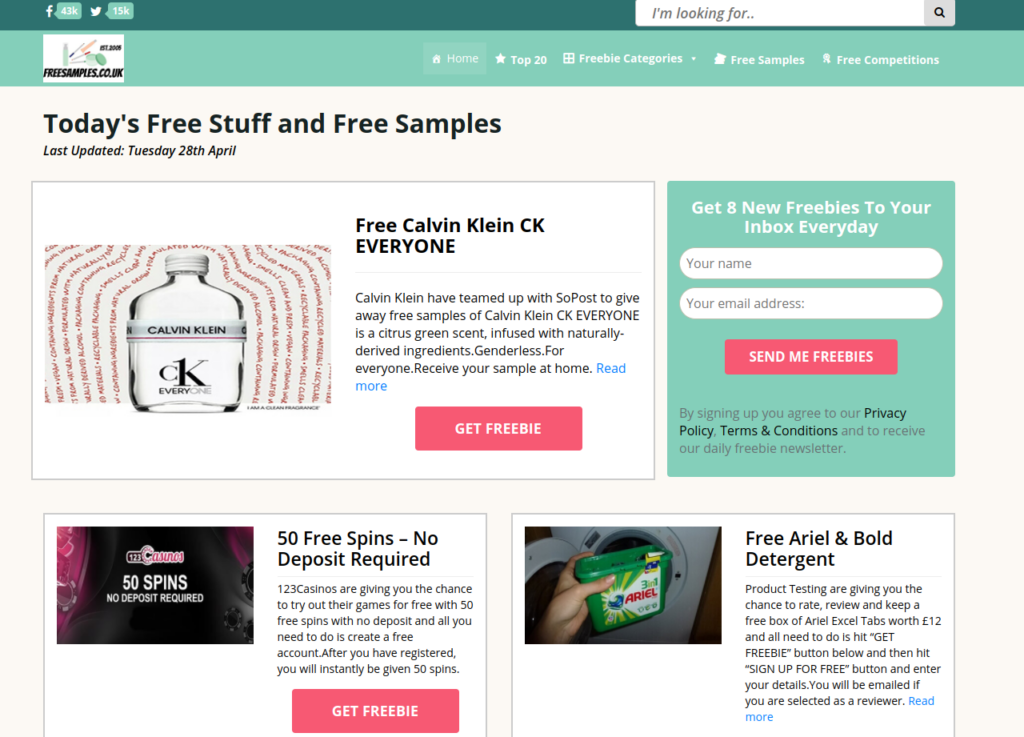 Free Samples is another fab freebie site that sends 8 new freebies a day to its newsletter subscribers. Follow them on Instagram for all the latest freebies and free samples, as they announce them as soon as they come in!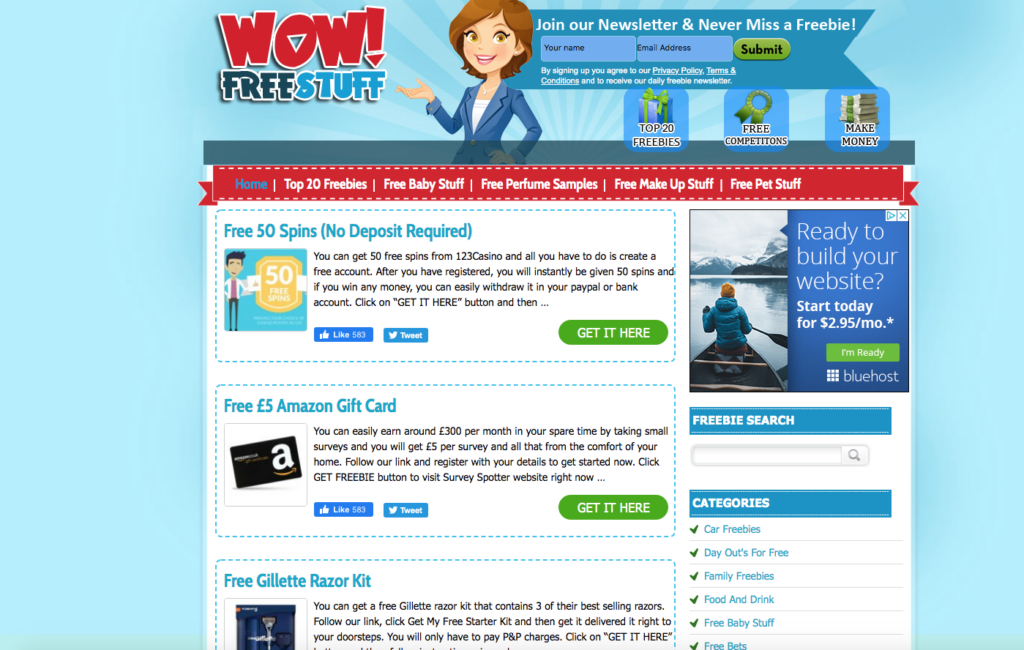 WOW Free Stuff is another fab freebie site, which uploads brand new freebies every day. They also list a lot of competitions and gift vouchers too so make sure you apply for those!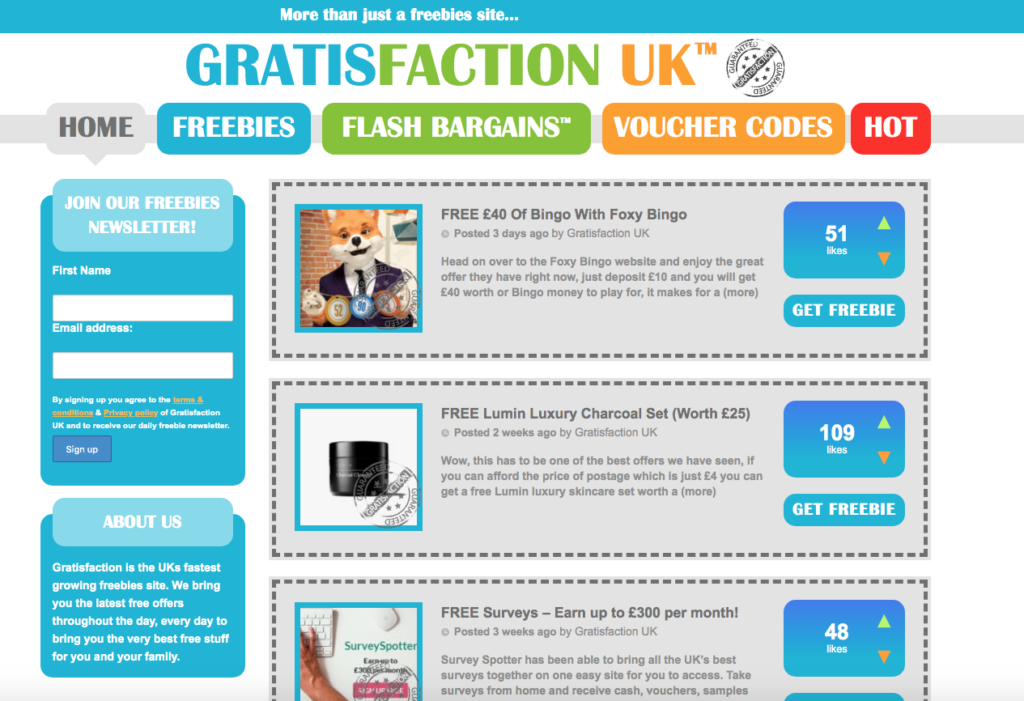 Gratisfaction works the same way as other freebie sites. It looks a little different though. It uses a voting system so you can see how many 'likes' a freebie has had. This helps you weigh up if it's worth applying or not. They also have a flash bargains and hot deals section. Bonus!
Their FB group is also very active and worth joining for all the latest freebies from members.
Freestuff.co.uk does exactly what it says on the tin! This one looks a little more like a blog, and features freebies, coupons, competition and loads more.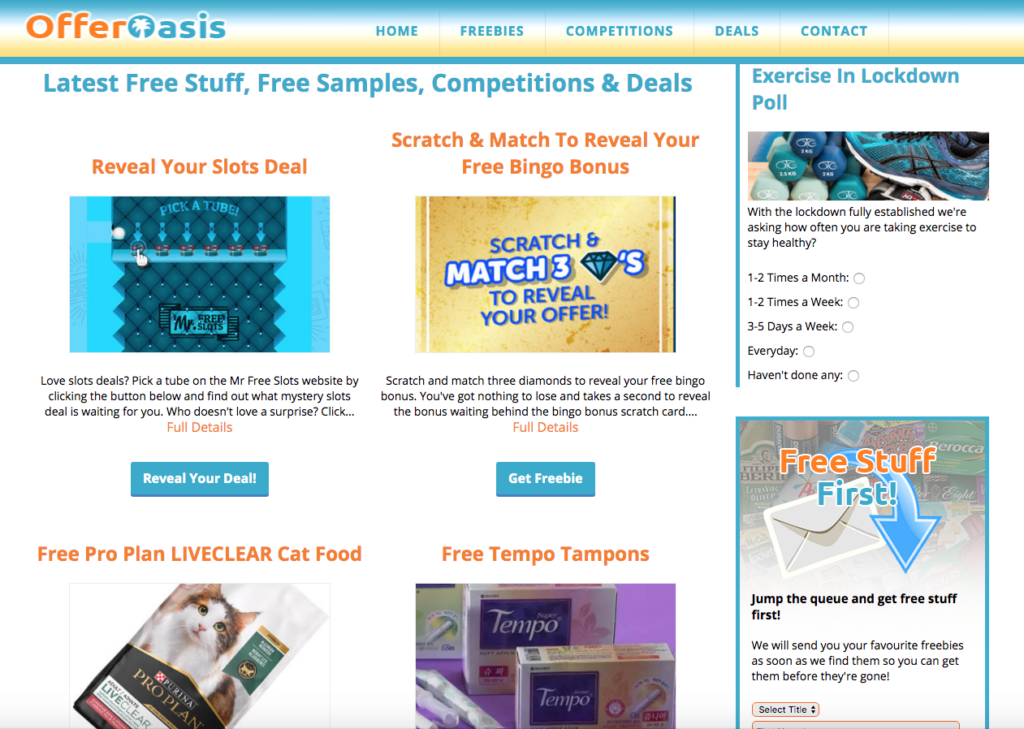 Offer Oasis lists all kinds of freebies, including competitions and purchase necessary promotions, where you buy a product with a code on to claim a freebie online. They also list freebies where there might be a small P&P charge.
A lot of other freebie sites tend to avoid these, as there's a cost involved, so keep a lookout for these on here. Some are definitely worth it!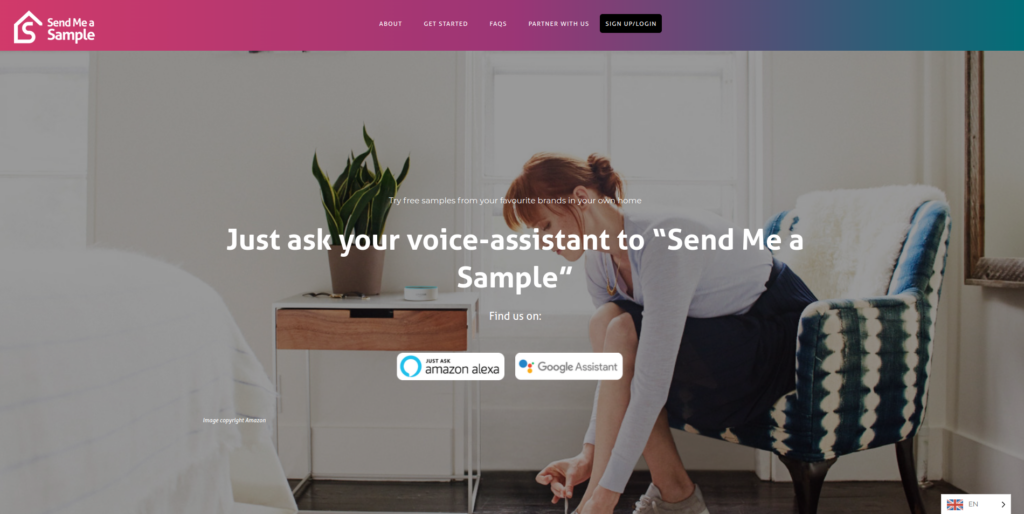 Send me a sample is a very exciting first-of-its-kind app where you can order free samples on your Amazon Alexa or Google Home. Look out for their logo on your favourite products and when you see it, ask your voice-assistant "OK Google, Send Me a Sample" or "Alexa, Send Me a Sample".
Even if you don't own a voice-assistant, you can also download the Google Assistant app for your iPhone or Android, too!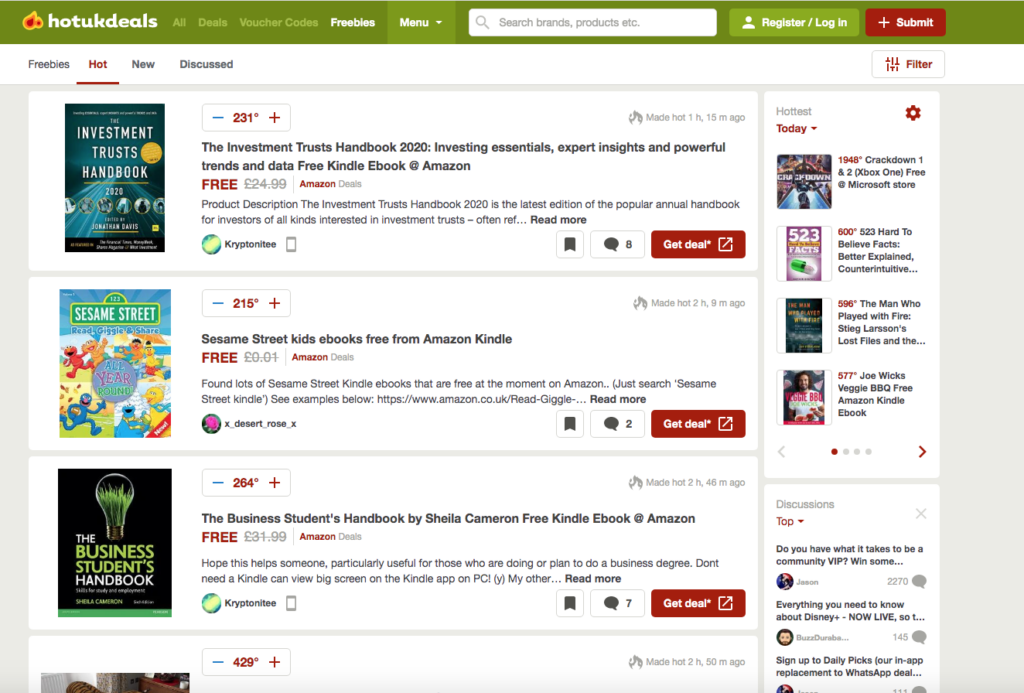 Hot UK Deals has been going for years! It's the best place to go to grab real-time freebies and bargains. You can vote for each deal and comment to let others know if you've claimed it successfully or if it's ended etc.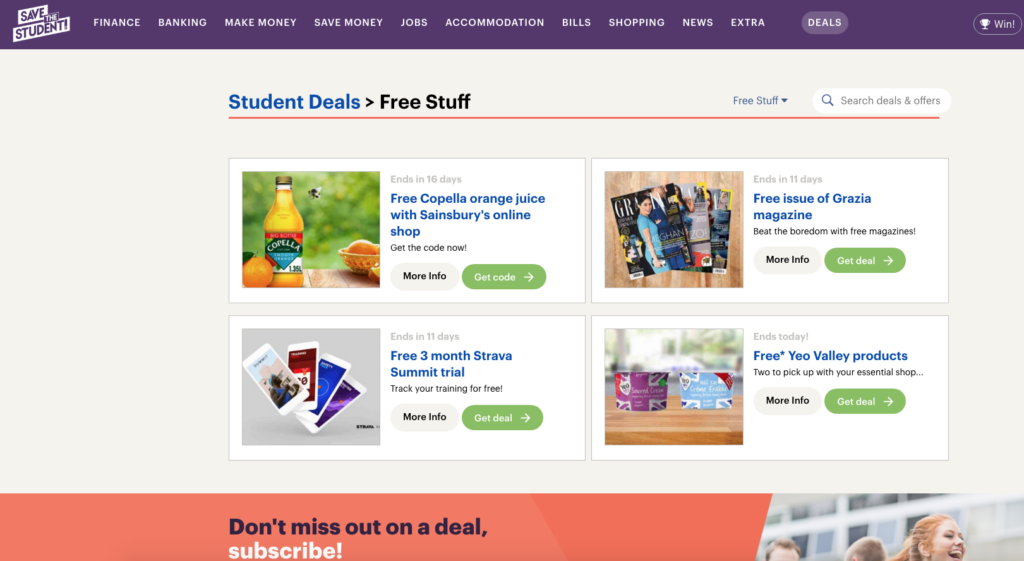 Ok so Save the Student is technically for students, but they have a freebies/deals page and I think it always pays to check the T&Cs to see if the freebie you like is only valid for students or open to everyone.
Competition sites
Entering competitions online is another savvy way to bag free stuff. Of course, you can enter traditional competitions on TV and in newspapers, but there is often an entry cost associated with these types of competitions.
If you're looking for free competitions online, there are now dedicated websites to help you find competitions and freebies every day!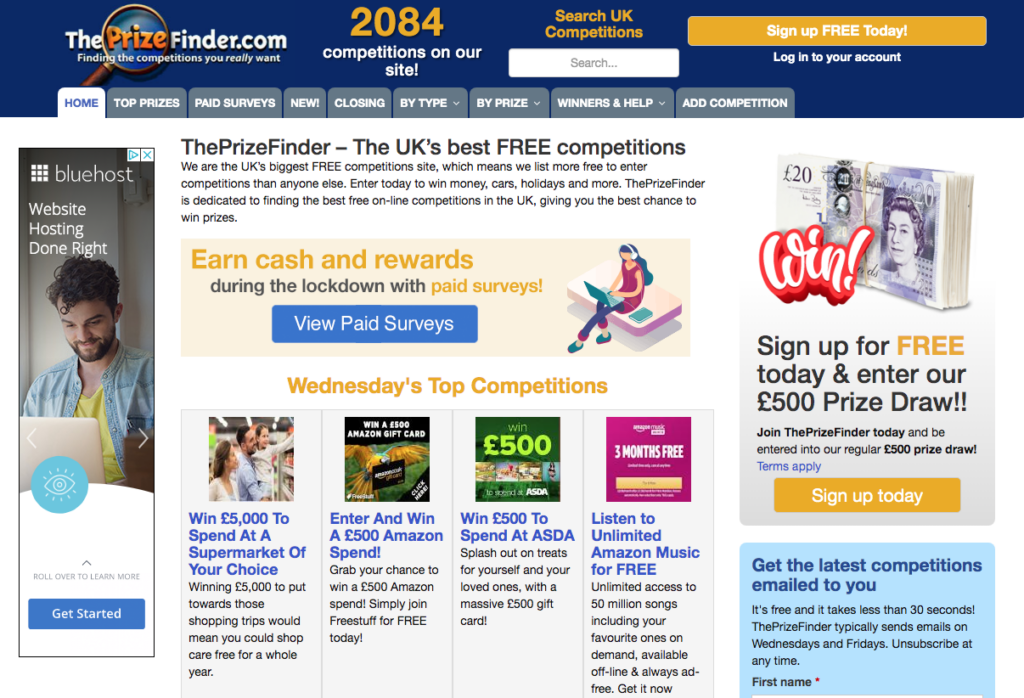 The Prize Finder is my first choice for looking at new competitions online. They are the UK's biggest competition site and list thousands of competitions.
I really like how they give you so many filter options, such as prize, ending date, type e.g. social media and what you have to do to enter. Many of these also include hints and answers, which really improve your chances of winning!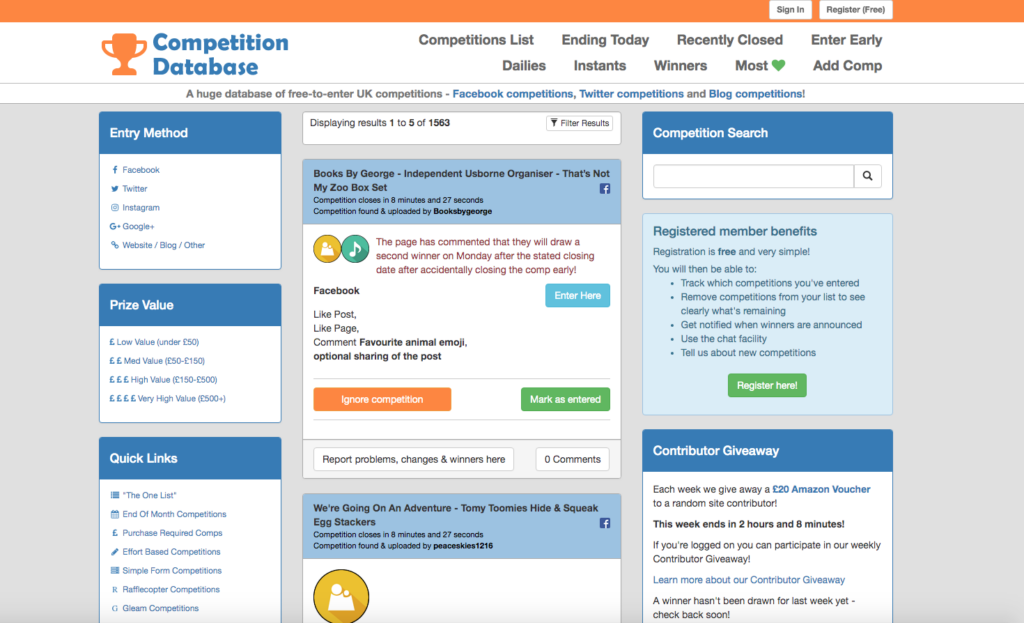 Competition Database is another really good website to check for daily competitions and giveaways. The filters are similar to The Prize Finder, and you can mark when you have entered each one, which is a handy little function!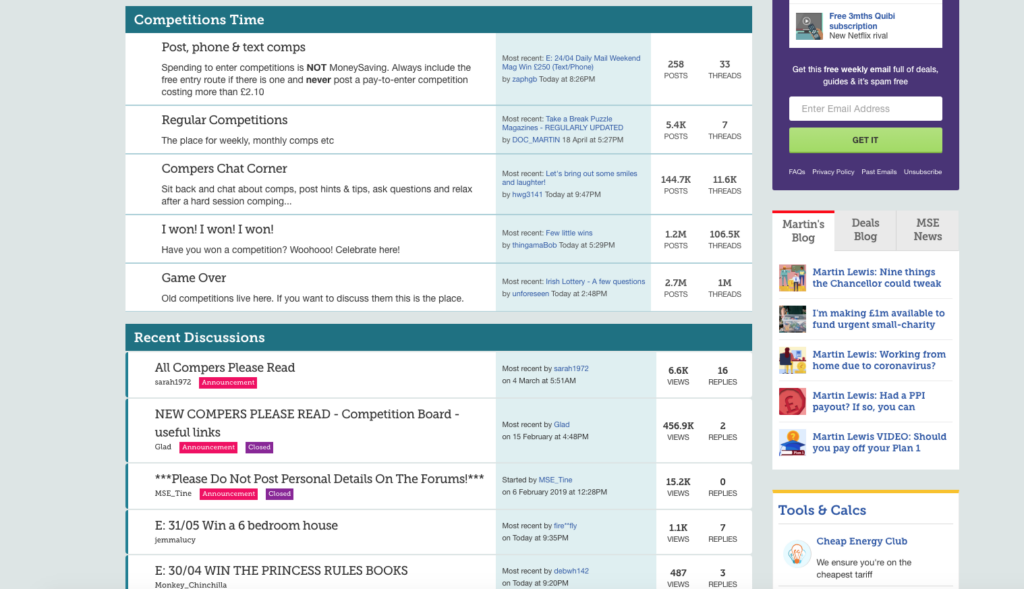 Money Saving Expert has an entire forum dedicated to the latest competitions. Members can post new giveaways and talk with each other, so definitely one to join!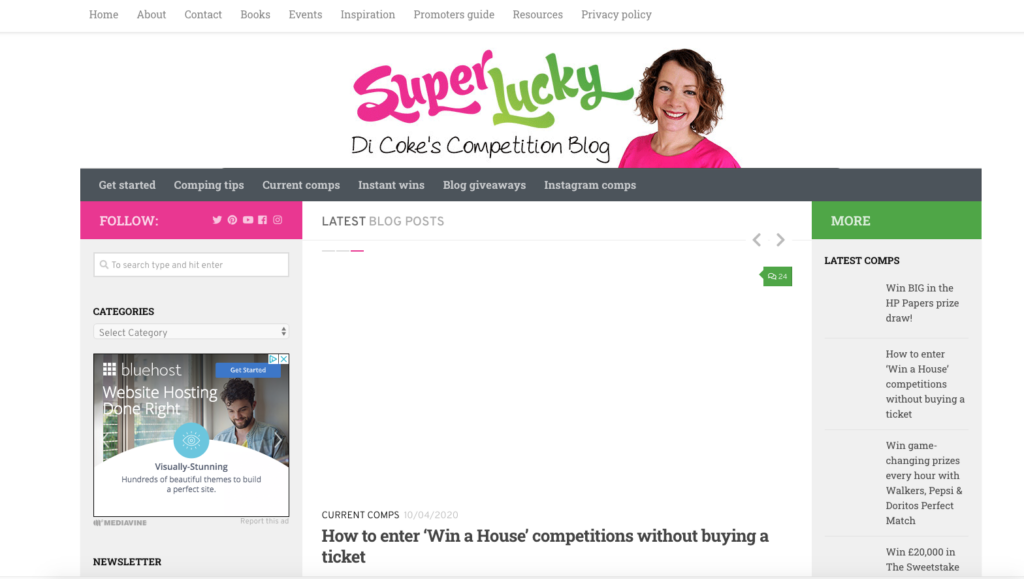 Super Lucky is a blog ran by Di Coke, who is the competition queen! Di dedicates a lot of time to finding new competitions and uploading them to her website. There is also a section dedicated to blog giveaways, which supports fellow bloggers.
These are absolutely worth checking out, as sometimes you have a better chance of winning one of these than you do a mainstream competition from a big brand.
I highly recommend her book SuperLucky Secrets: 100 tips for winning competitions, contests and sweepstakes. It's packed full of beginner-friendly tips and tricks to help you win more competitions!
Product testing websites to check for free stuff
Product testing has 100% been my most successful way of scoring freebies. The best part is, the products you receive to test are full-sized and actually useful! All you have to do in return is give honest feedback.
I've put together a list of 30+ genuine product testing opportunities and here are my favourites from that list: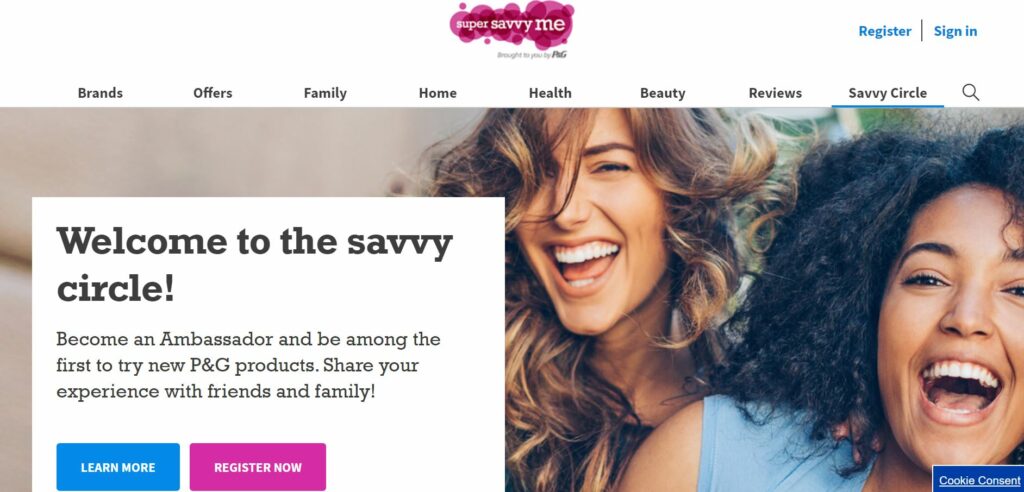 Super Savvy Me's Savvy Circle gives you the chance to become a product tester and trial a range of P&G products. In the past, I've been lucky enough to test a Flash Mop, a tonne of Pantene shampoo and Olay face cream.
Create your profile and check-in daily for new opportunities on their website (they often email you too). They also have a range of free samples and coupons, so keep an eye out for these as well!
Once accepted, make sure you share your feelings about the product on social media and on their platform to improve your chances of being chosen again!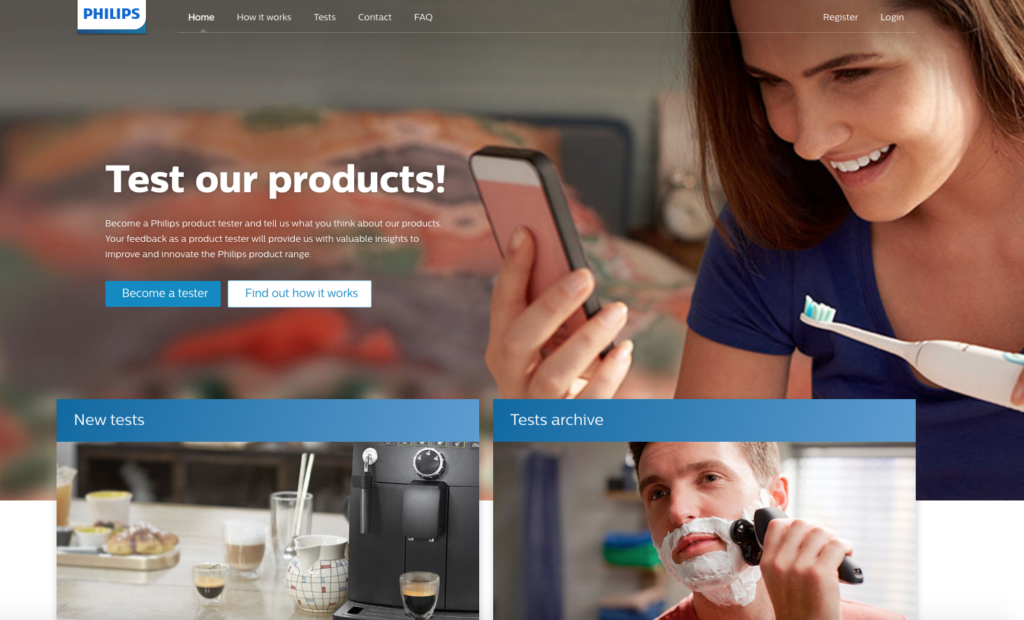 Did you know Philips have their very own product testing scheme that lets you test and keep big-ticket items like steam irons and electric shavers? You do now! This is very popular and places get snapped up quickly so have a look every day to check for new opportunities and apply ASAP.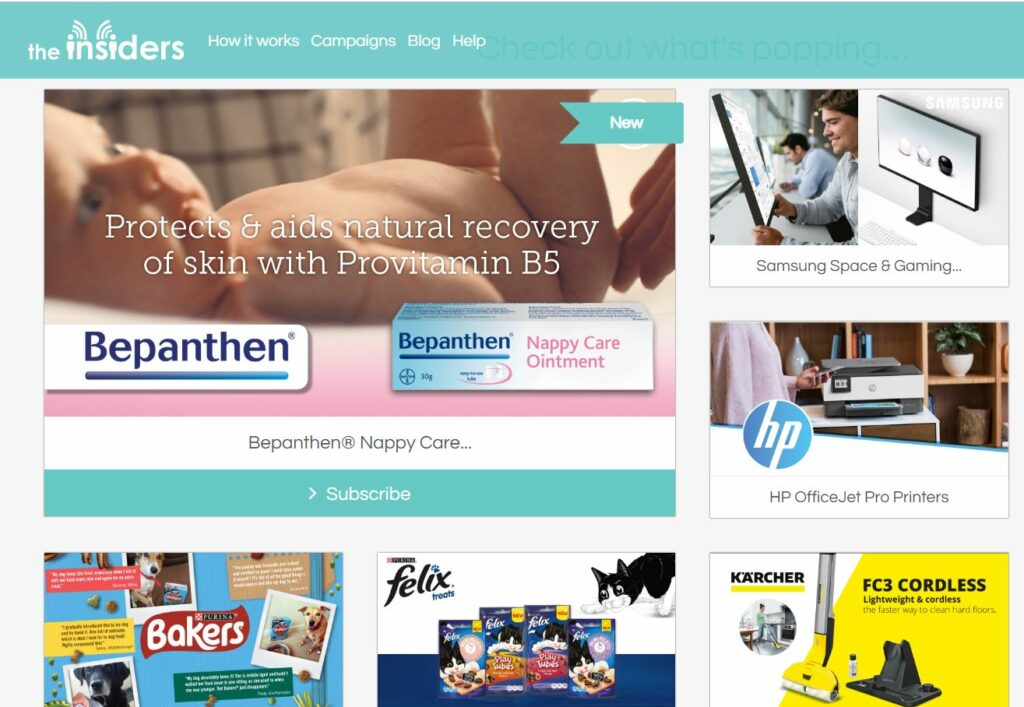 The Insiders is another fab product testing site with loads of regular product tests up for grabs. They work with top brands from Betty Crocker to SMA Follow on Milk so they appeal to a wide range of people. Sign up for free and check daily for your chance to test new products!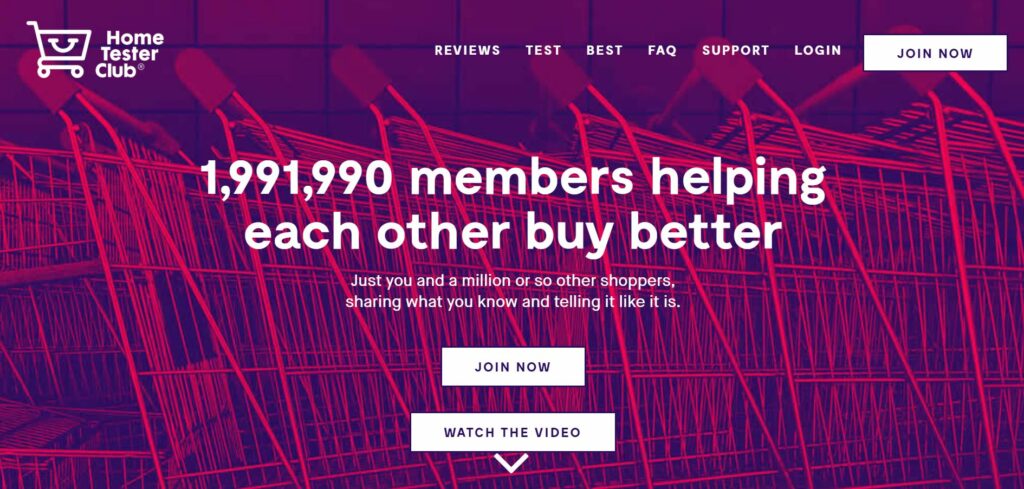 Home Tester Club is another third-party testing site that sends you free stuff in exchange for your opinion. They have loads of beauty and household trials on there and email you with regular updates so definitely opt-in to receive emails when you sign up!
Find free stuff on local selling sites
Have you ever just had enough of a certain item and wanted it gone, so much so you're willing to give it away for free to anyone who will take it? You're not alone! 
Check out these top local selling sites where you could score free stuff…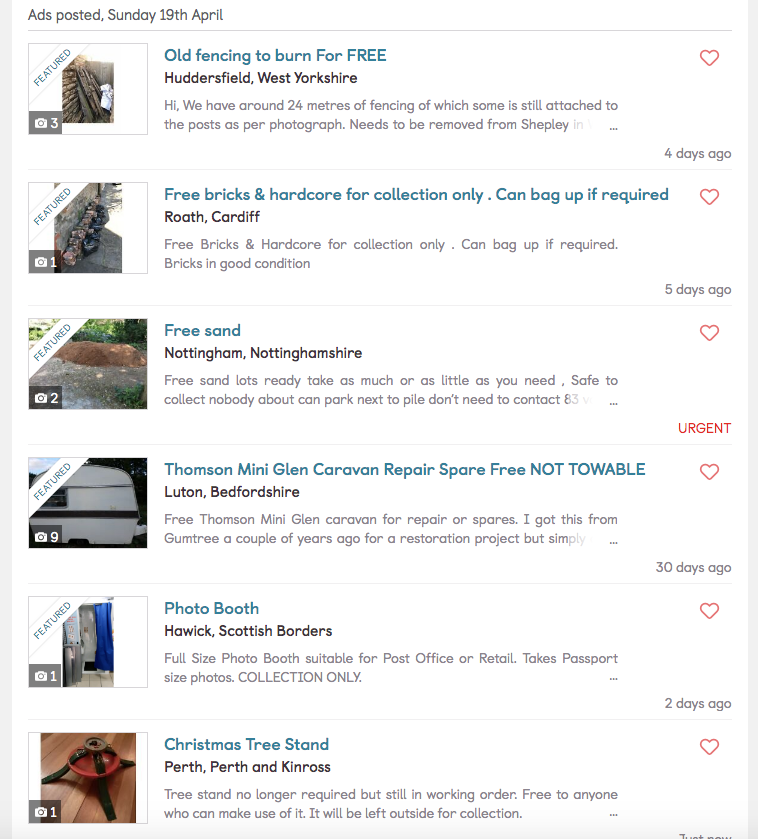 There is a section on Gumtree dedicated to freebies in your local area. We got our armchair for free from someone near us who was going to tip it. It was in perfectly good condition! There are all sorts of household freebies up for grabs, so check it out if you're looking for something new. Don't forget to sign up for their newsletter for regular updates…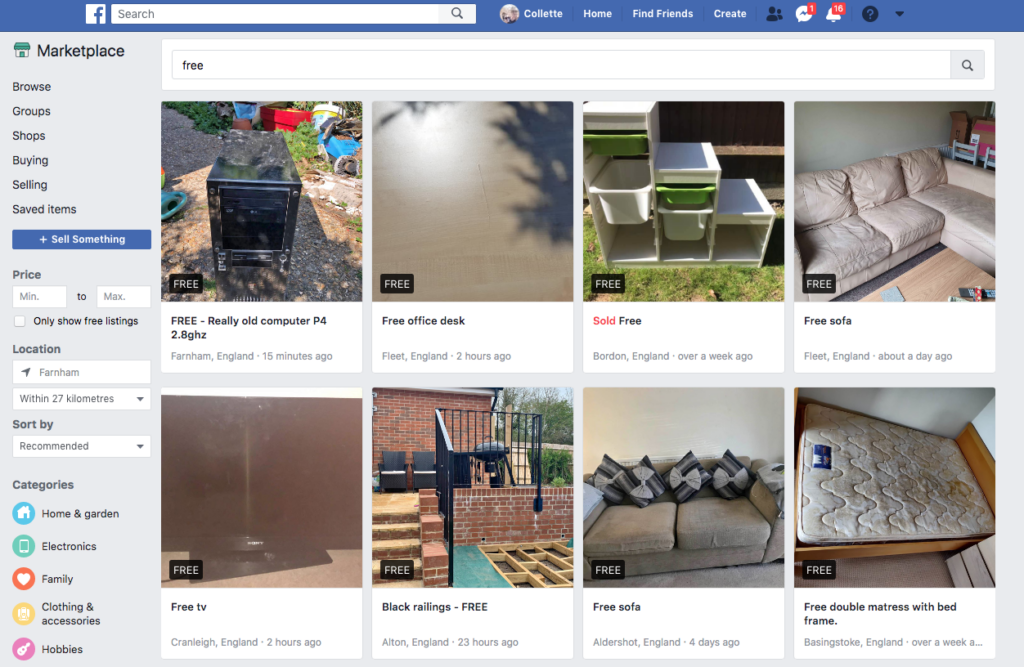 Facebook Marketplace is another random place to find free stuff for your home. You can use the filters to select 'free' to find free stuff in your area. I would always double-check that something is actually free. Sometimes people list things and it looks free but it's actually not!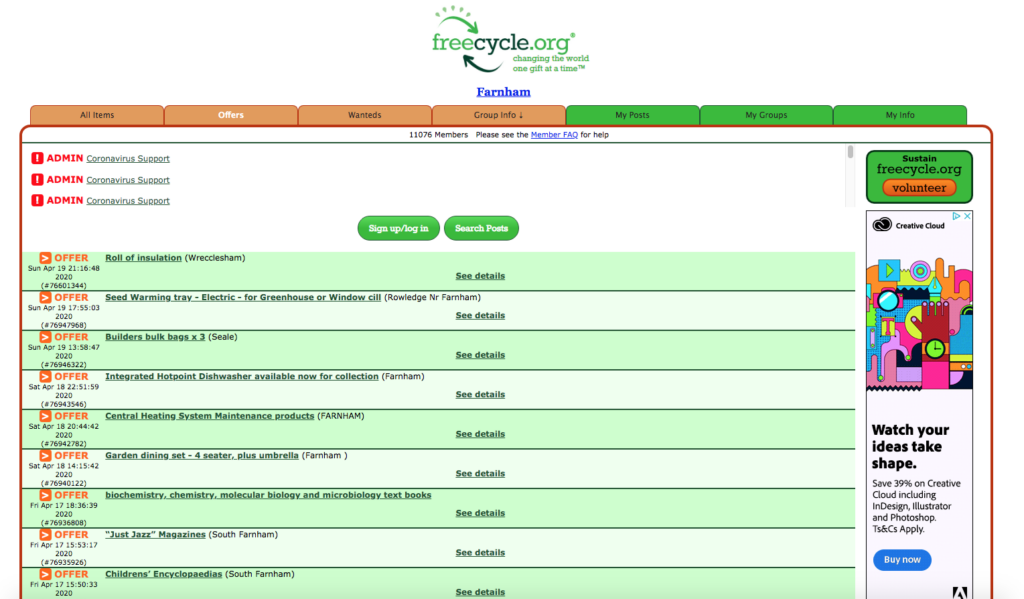 Freecycle is possibly the best-known site to get freebies near you. Simply create a free account and have a look for freebies in your local area group. Once you see something you like, be quick! Things tend to get snapped up super quickly on here. You can also set up alerts if you're looking for something specific.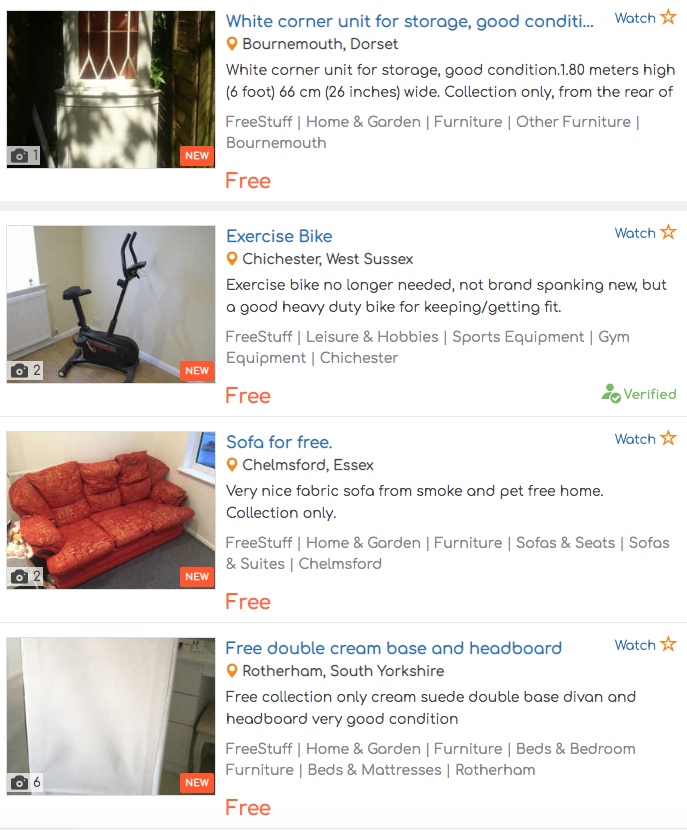 Free ads is another site where you can get your mitts on free stuff for your home! There are plenty of ads on here and again, you can filter down to refine your results by area, item, price, etc.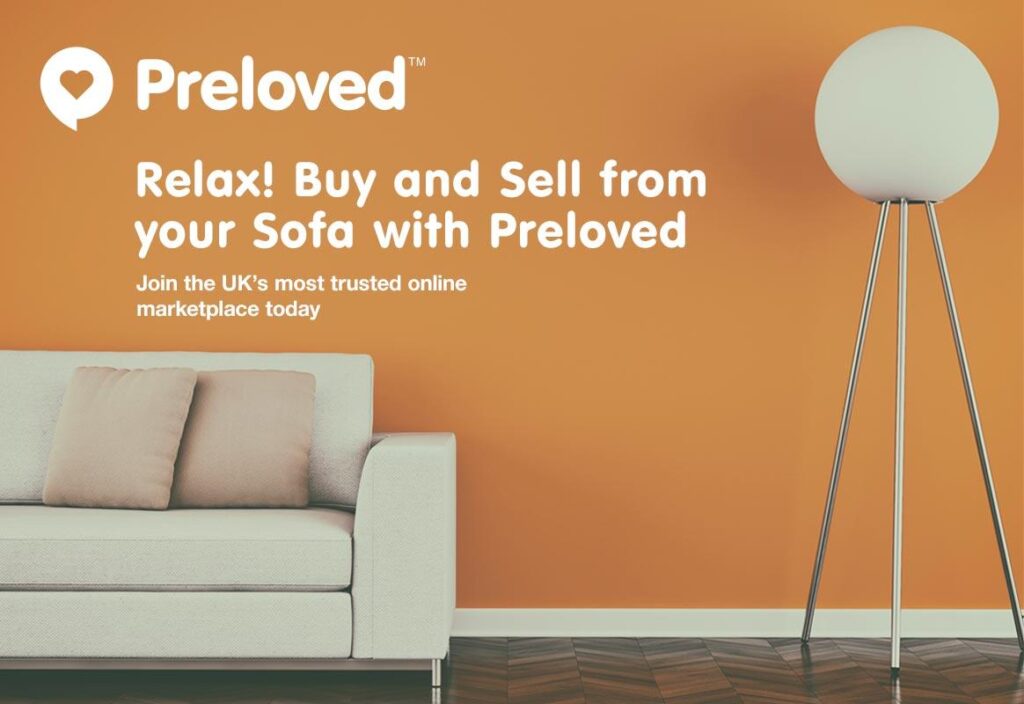 Preloved is my final recommendation for finding free stuff on local selling sites. It's recently had an upgrade so it's much easier to navigate and find freebies and goodies! It's free to join, like the other sites. Although, you can pay a premium to see certain ads and message owners before anyone else…
Check daily lottery sites for free money
Daily lottery sites are a great free, alternative to traditional lottery draws. You sign up for free and you're automatically entered into a daily draw. All you have to do is check in daily to see if you're a winner!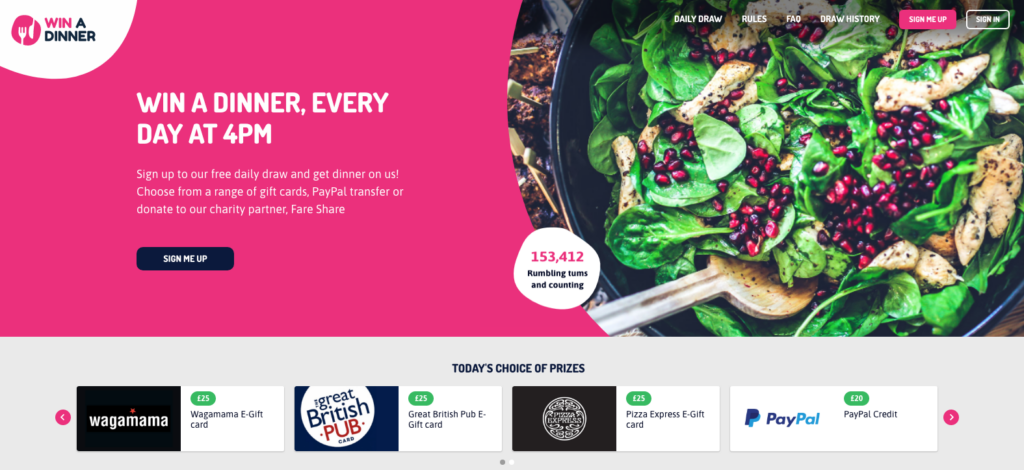 Win a dinner gives you the chance to win a free meal at a selected range of high street restaurant chains! If you fancy cashing out via PayPal, that's also an option. Winners are selected at random on a daily basis and there are extra goodies and delicious food freebies up for grabs!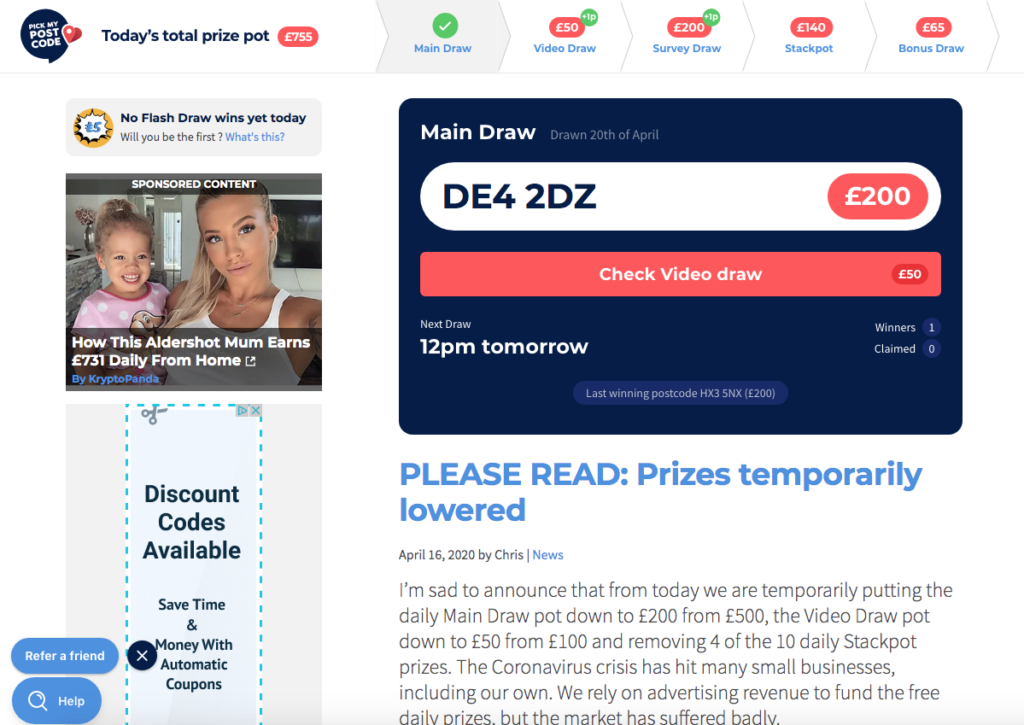 Earn free money just for living in your location with Pick my Postcode! Sign up for free and check daily draws their daily draws to see if you're a winner. Plus don't forget to check out extra draws like the video, survey and bonus draws for extra chances to score the free cash.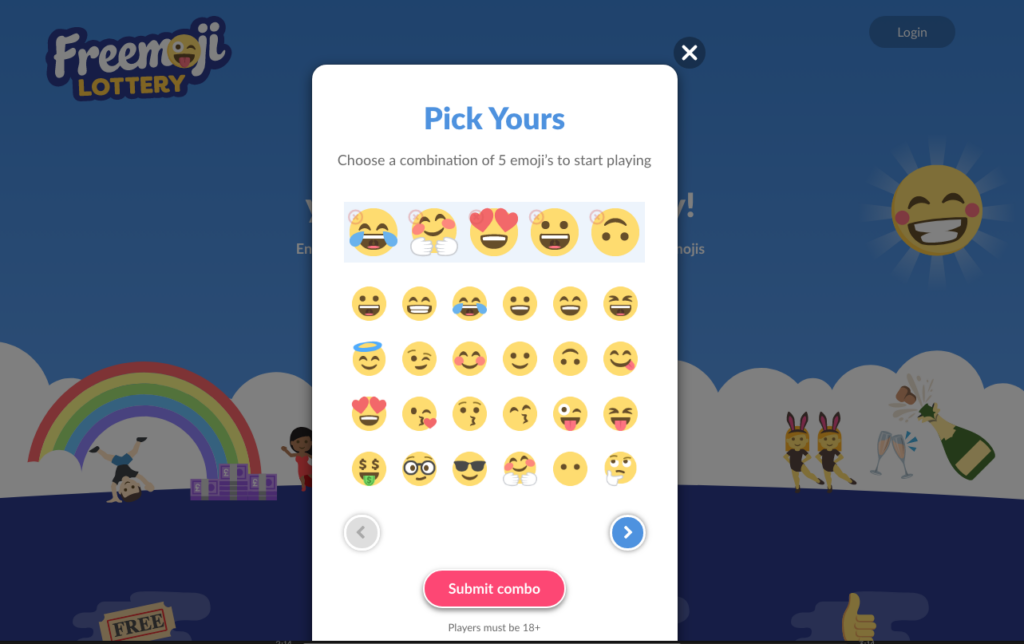 Freemoji lottery is owned by the same people as Pick my Postcode and gives you another opportunity to win a daily prize draw! Select a random combination of emojis when you sign up and if your combination pops up, you win! Think of it as a lottery lucky dip ticket, but free…
Find free stuff on supermarket cashback apps
Supermarket cashback apps can save you some serious cash on your weekly shop! Each app has a list of offers available at selected supermarkets. Pick up the product as normal in-store, scan a photo of your receipt and they'll reward you cashback.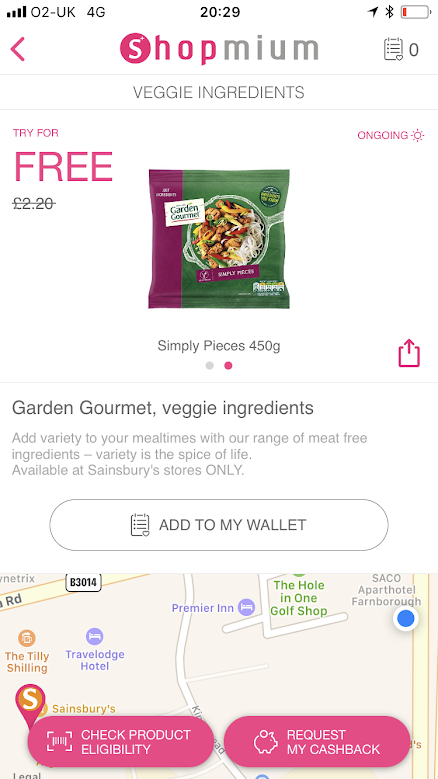 Shopmium has loads of freebies on its app, including chocolates, ready meals, milk and loads more. If you sign up using code KHKCYCEN you'll get a FREE tub of Pringles! As if that's not amazing enough, you'll also get a free treat on your birthday from the app. Last year I got a free box of Lindt choccies! 
Related: Shopmium App – How to get freebies & save money at the supermarket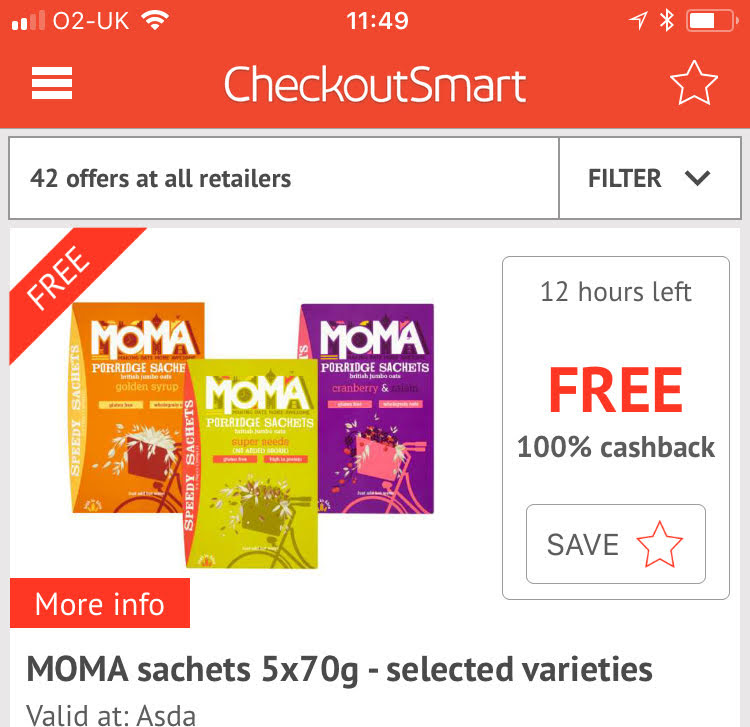 CheckoutSmart is another app full of freebies! It works the exact same way as Shopmium, so keep your receipt handy! They have a good range of food, drinks, and snacks from the big supermarkets, but also places like McColl's and SPAR.
Related: CheckoutSmart App – How To Earn Cashback At The Supermarket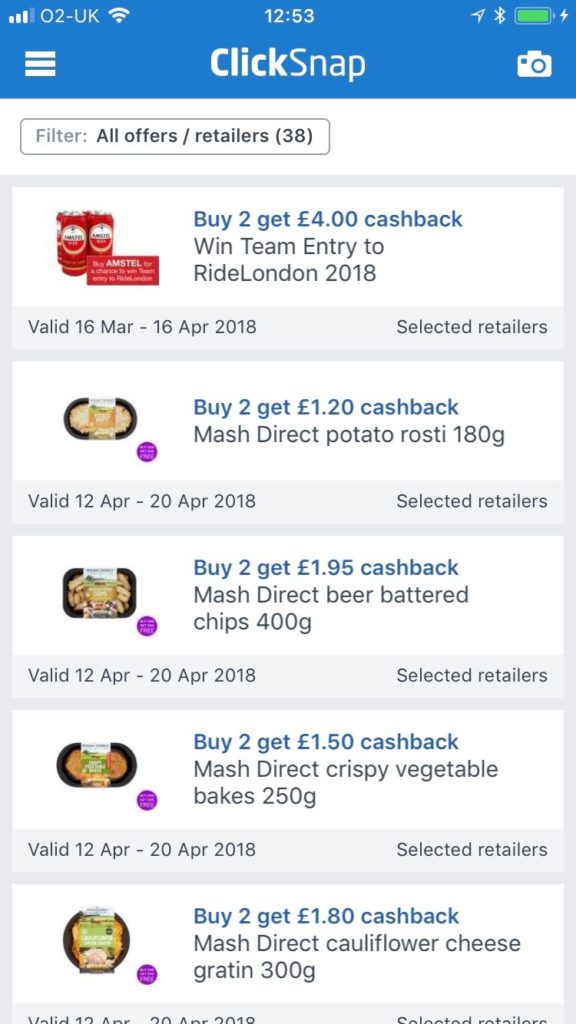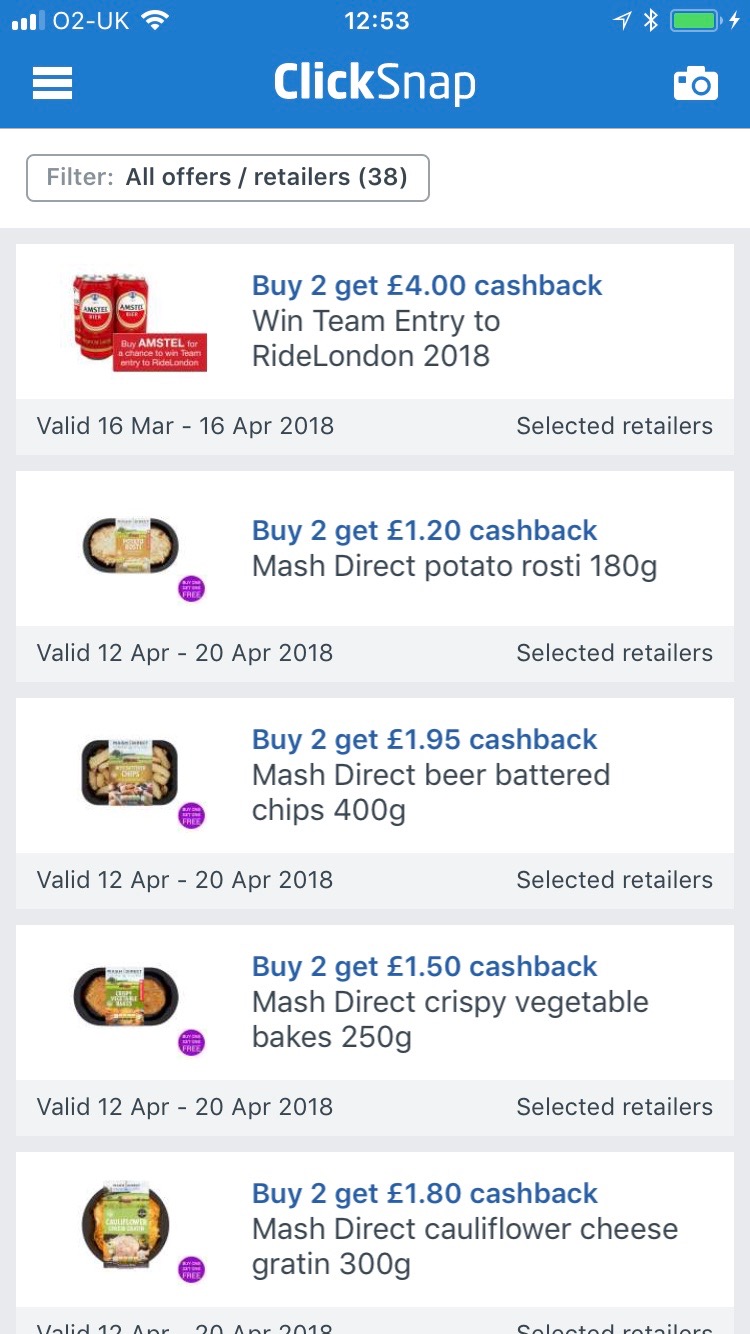 Quidco ClickSnap actually owns CheckoutSmart too so you'll see lots of similar deals and offers on both apps. If you're looking to claim the same freebies on two different apps (which is totally legal!) I would recommend splitting your receipts so you can claim them separately.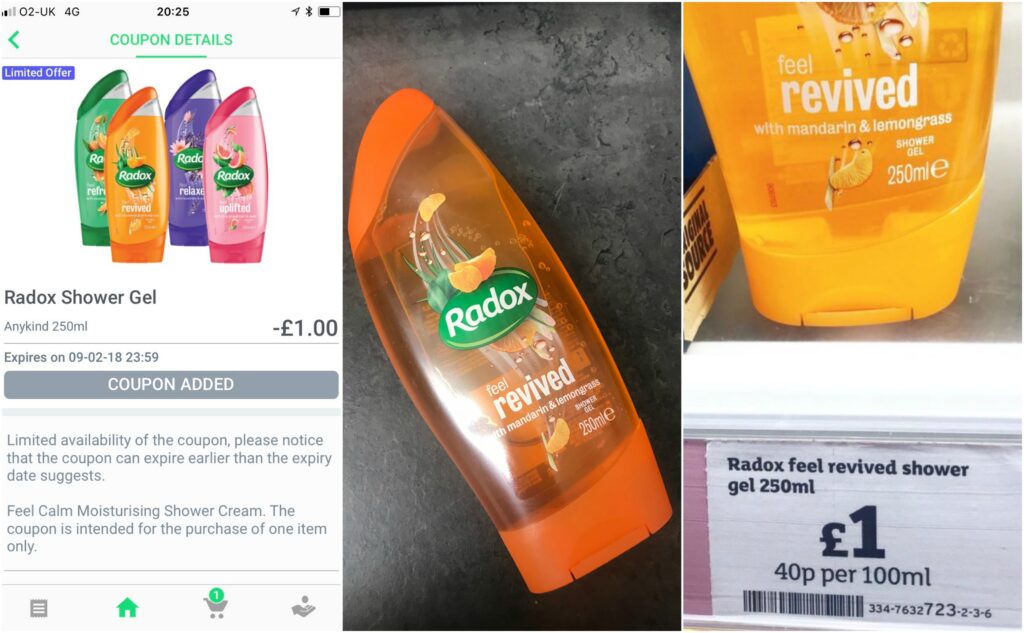 Green Jinn is another fab supermarket cashback app. They mainly have digital coupons for Tesco, Waitrose, and Sainsbury's. They do occasionally host freebies on the app, but there are many opportunities to 'coupon match'.
So say for example they've got a couple offering £1 off a Radox shower gel and these are on offer in Tesco for £1. You claim the £1 back on the app and get the item for free! 
TopCashback Snap n Save is also a great cashback app, especially for seasonal freebies! I've had free Easter eggs, Christmas wrapping paper, Halloween pumpkins and loads more from this handy app.
Food & drink loyalty apps
Many brands now have a loyalty app for your phone and offer loads of freebies and deals exclusively to app users.
Some of my favourites include:
There are loads more too! Search for your favourite brands in your app store to start saving money and claiming freebies.
Mobile phone loyalty app freebies
Some mobile networks also have loyalty apps that offer exclusive freebies and offers for members. O2 Priority offers a free hot drink at Caffè Nero every week. Plus, it offers a tonne of freebies like free chocolate coins and a pack of cards at WHSmith around Christmas.
Vodafone also recently launched 'VeryMe' which also offers freebies like free chocolate from Hotel Chocolat and a free Greggs pasty!
Top tips for claiming free stuff
Set up a separate email for freebies
When you start signing up to freebie site newsletters and entering competitions, you will get a lot of email newsletters on a daily basis. You do not want those emails flooding in and clogging up your normal email.
Set up a second email address for free and set aside time every day to log in and check for new offers. Don't forget to check your spam!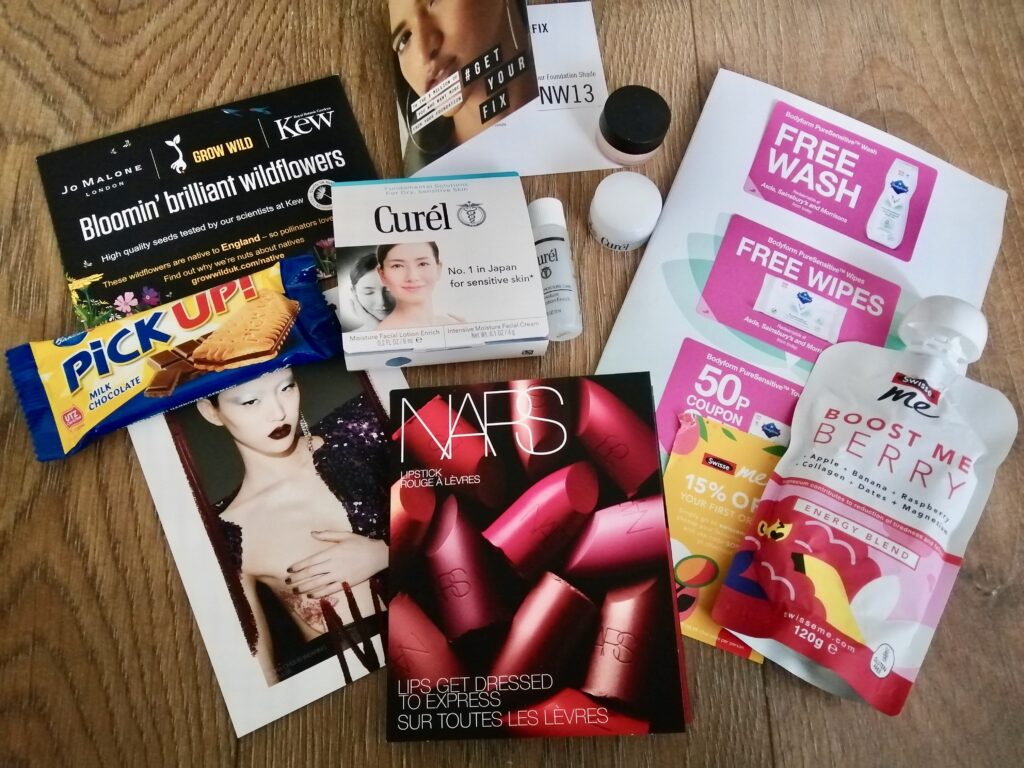 Apply for free stuff as soon as you see it
Lots of brands only give away a limited number of each freebie and believe me when I say that millions of fellow freebie hunters are waiting to pounce and claim theirs! Some freebies run out in a matter of minutes so when you see something you like, don't hang around…
With competitions, it's more of the luck of the draw so it's not as important to apply asap but I would anyway. Just in case you forget to enter!
Take advantage of free welcome offers
Lots of brands mentioned above (and loads more) offer welcome freebies to entice you in and get you hooked on their product!
One of my favourite welcome freebies includes this one. Graze offers your first subscription box, absolutely 100% free! You can cancel at any time, of course!
Look on social media for freebies
You can score free stuff on social media in a number of ways, including:
Finding sponsored ads in your newsfeed from genuine brands offering free samples
Entering giveaways hosted by brands on their social media pages
Setting up your own influencer pages and getting free stuff to advertise
Check out my post about how to find freebies on social media to find out more!
Pin for later…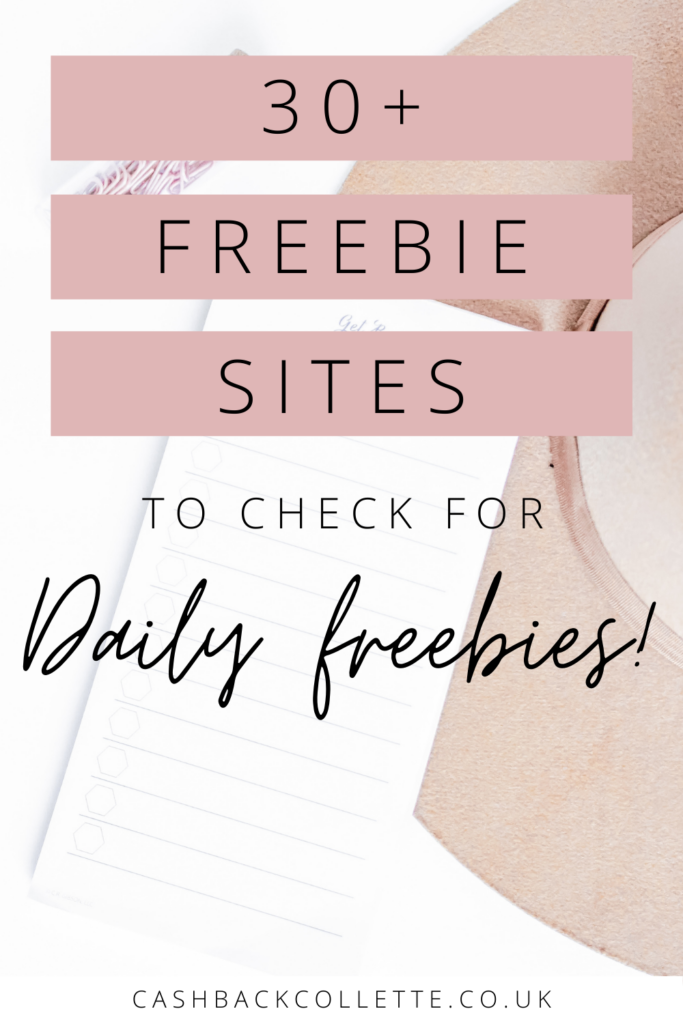 This post contains affiliate links, which means I receive a small commission if you purchase some of the products or services recommended, at no extra cost to you. Deals and offers were accurate at the time of posting, always check T&Cs.