Looking to save money shopping online? Cashback sites and discount codes are always useful, but how annoying is it when you forget to use them?? That's where Google Chrome extensions come in…
They offer a friendly reminder of any discounts and cashback available on the site, as soon as you land on the page. So handy!
If you're already a keen bargain hunter or deal finder, you may be familiar with some of these. However, there may be some on the list that I think you might be discovering for the first time, which is always pretty exciting!
Keep reading to find out how to save money online with browser extensions…
What are Google Chrome extensions?
First things first, you may be wondering what Google Chrome extensions or plug-ins are – am I right? Google Chrome extensions are basically like free apps that sit in your browser.
They personalise your Google Chrome browser experience, meaning you get more of what you love when you search for things online using Google Chrome as your browser!
How do I add extensions to Chrome?
To find a browser extension, open Google Chrome and visit the Chrome web store to add them to your browser. Make sure you're logged in with your Gmail account first. If you don't have a Gmail account, you can create one here for free.
Once you search and add your extensions, you'll be able to see them sitting in the top right of your browser.
What is the best browser extension for saving money?
If you're looking to save money online using browser extensions, there are a number of options. Check out my list below for my favourites…
TopCashback is one of my favourite sites and has helped me save thousands online over the years! Their handy browser extension notifies you when you land on a website where there is a cashback opportunity.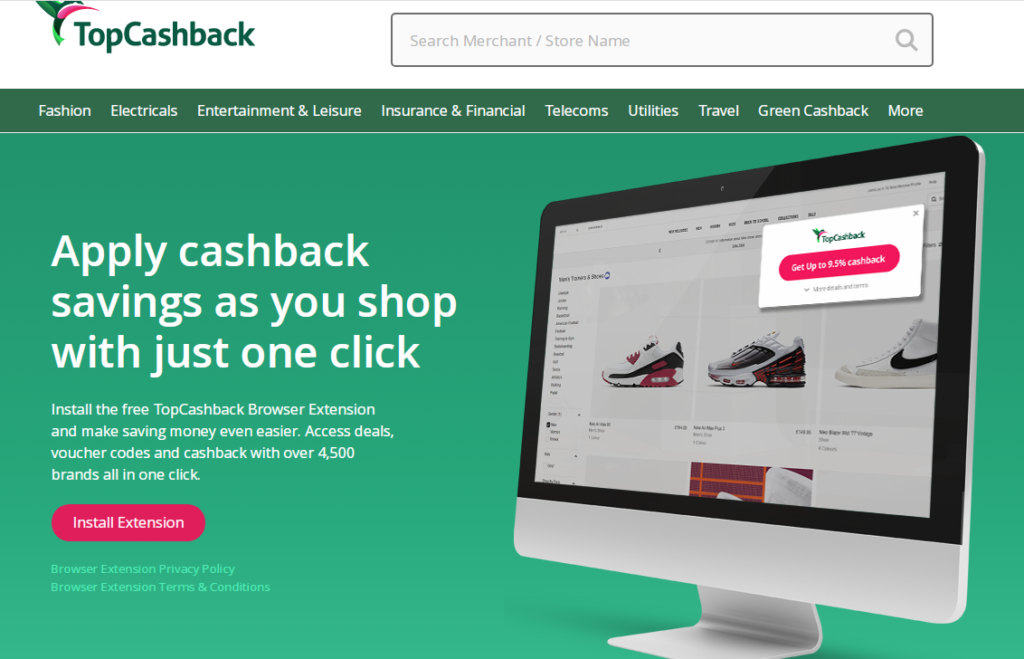 Clicking the link will quickly direct you back to the TopCashback retailer page so you can click through and claim cashback on any purchases on that website.
Get a £5 welcome bonus when you join using this link and earn your first £5 in cashback.
Quidco is another favourite cashback site of mine. Their cashback reminder browser extension works very similar to TopCashback's and is such a useful way of reminding you to get cashback!
If you're not a member yet, use this link to get a £5 bonus when you earn your first £5 – winning! Find out more.
Honey is another amazing money-saving browser extension to add to your list! Install it here and let it work its magic to find you the best coupons and discount codes as soon as you hit a retailer's website.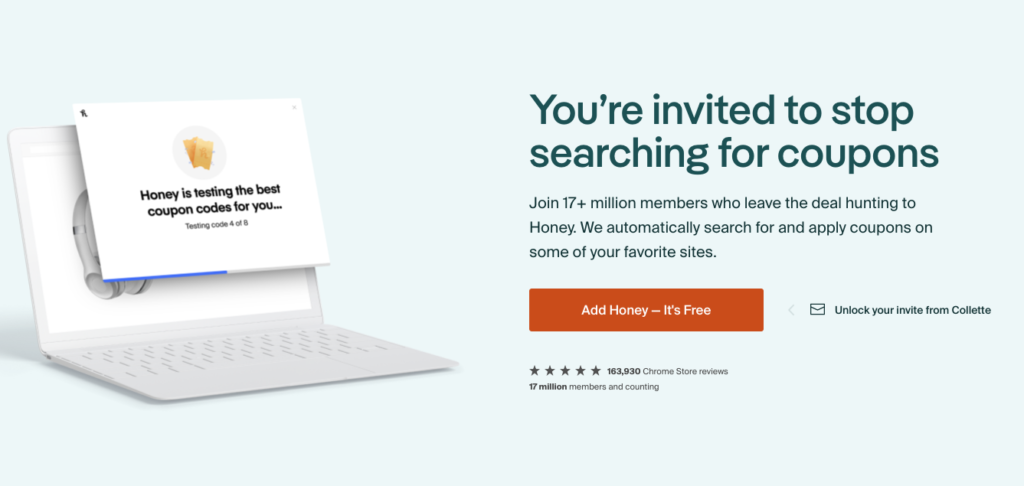 Not only does it find the codes, it automatically applies them all to your basket when you come to checkout. Once it calculates the best saving, it will apply it and deduct the saving from your total amount. How good is that??
You can also earn gift cards when you reach 1,000 'Honey Gold' points. Winning!
Looking for coupons to save money at the supermarket? Check out this post featuring the 40 best places to find coupons, plus top couponing tips for beginners.
Pouch is basically a like-for-like browser extension to Honey. You can download them both but I've found they pick up similar deals whenever I land on a retailer's website. So it's up to you which one you prefer to use.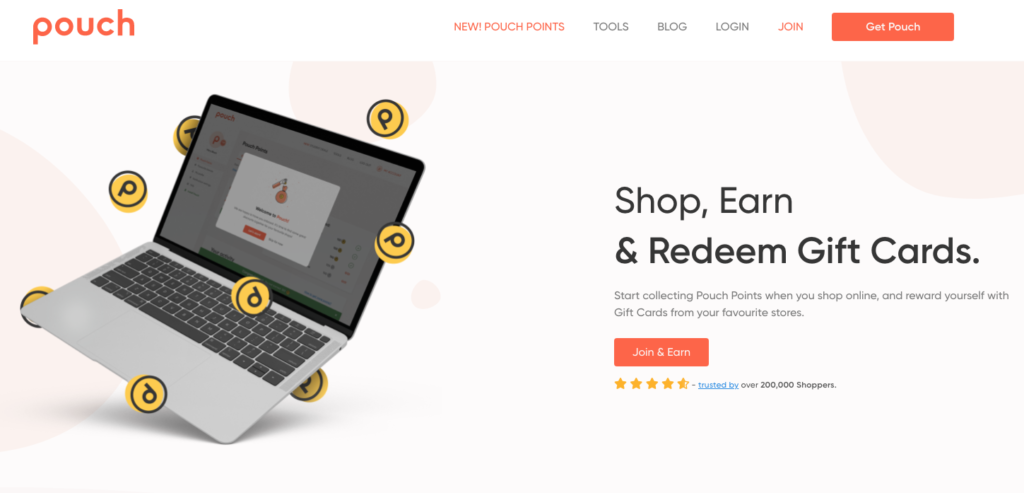 They also have a fancy Amazon deal finder tool and are now offering 'pouch points' where you can earn gift cards to spend at a range of popular retailers. How exciting!
Qmee is a secret little piggy bank browser extension that sits in your Chrome and pops up to offer rewards when you search on Google, eBay, and Amazon.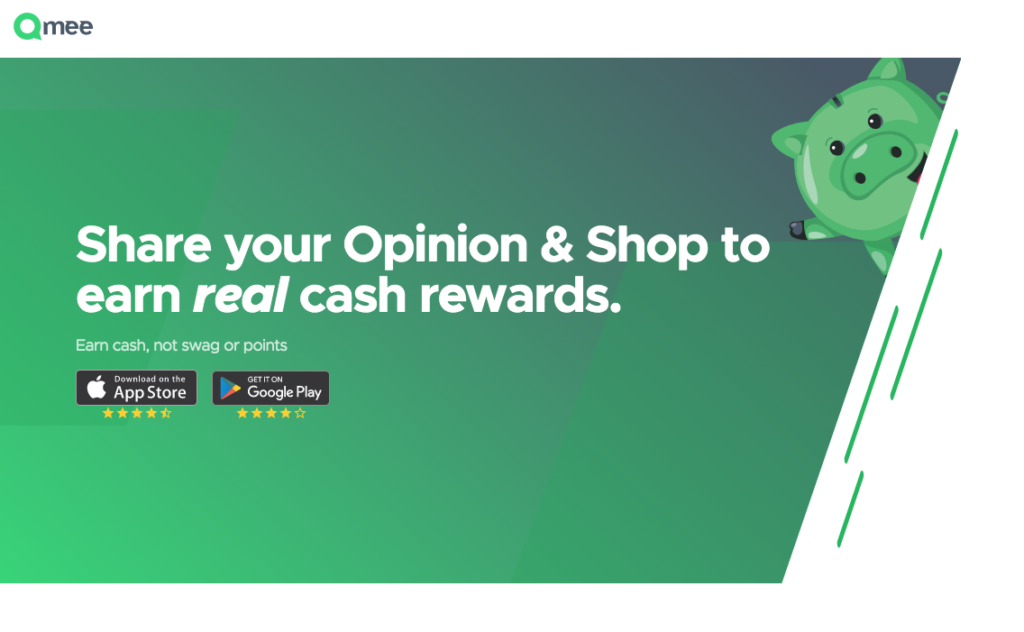 If you click on the ad that pops up on the left of your desktop, you'll get a bonus. These are often 5-10p per time you click on each ad. It quickly adds up, though!
They also offer cashback, surveys, and deals on their site, so it's a one-stop-shop and every money-savers dream! Sign up now to get 50p and kickstart your savings. Every little helps…
Camel Camel Camel is a great site that lets you find the cheapest Amazon deals! It tracks millions of products and lets you set up alerts so you'll know when the price drops.
There is also a deal finder browser extension to remind you to check the best prices on Amazon.
Install it within Chrome and get instant access to price history charts and create price watches straight from your browser. So exciting!
Speaking of Amazon, have you heard of Amazon Assistant? You can download this fab browser extension and use it to check the best daily deals, compare prices, create wishlists, get order updates, and more!

If you use Amazon on a regular basis, I highly recommend this one. It's helped me save so much time and money and is now one of my favourite Chrome extensions.
Gener8 is a great first-of-its-kind browser plugin that replaces spammy, horrible ads with photos you like instead. Think cute dogs, bright pink flamingos, that sort of thing. The best part? You'll earn money for viewing your nice new ads! Sign up and get 10 tokens straight away!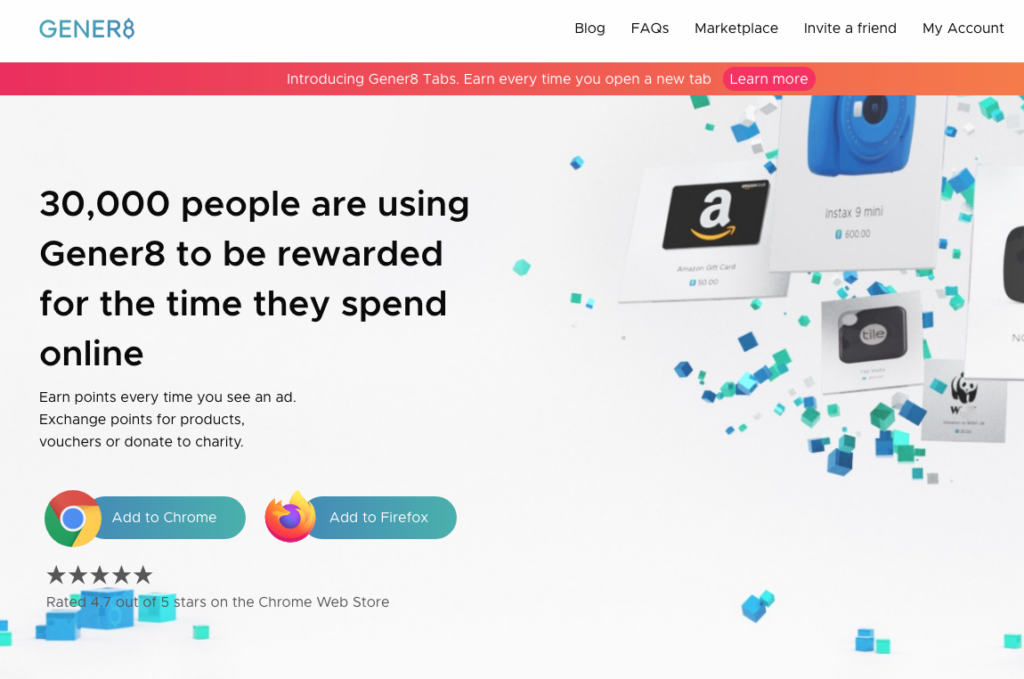 Once you have installed the browser plugin and chosen your preferences, you should start to see the ads pop up when you start searching online. You only need 50 tokens to bag yourself a £5 Amazon gift card too. Amazing!
Related: 50+ easy ways to earn Amazon gift cards
VoucherCodes is one the best sites to find vouchers and discount codes. They also have a super handy browser extension: DealFinder.
Similar to the other extensions, you simply add it to Chrome, and then it finds the best vouchers for you when you land on each website.
Last but not least, my final browser extension recommendation for saving money is Alertr. This is a deal alert website, which also has a useful browser extension that sits in Google Chrome.
It helps you set up alerts for flash sales, price cuts, and more for each website you land on. So handy!
Top tips for using extensions for Chrome
There you have it! My top 10 best money-saving browser extensions for Chrome. I hope I've inspired you to install some of these and help you save money next time you shop online. I'll leave you with my top tips for using Chrome extensions:
Make sure your extensions are always up to date – these are often updated automatically in the background, but make sure you pop into your browser settings ocassionally to check and avoid missing out on any savings
Remember to install the extension as soon as you sign up online – joining a website doesn't mean the browser extension will be added to your Chrome browser, you have to download it via the Chrome Web Store
Take advantage of referral schemes – many of the extensions I mentioned above have tell a friend schemes, where you can make some extra cash every time you refer someone with your unique link (this is usually found in your account settings)
Pin for later…