Looking for cheap Christmas presents for kids to suit your tight budget? Don't worry! From creative crafts to ways of making fantastic memories, this post has got you covered. The best bit? All gifts are under £10!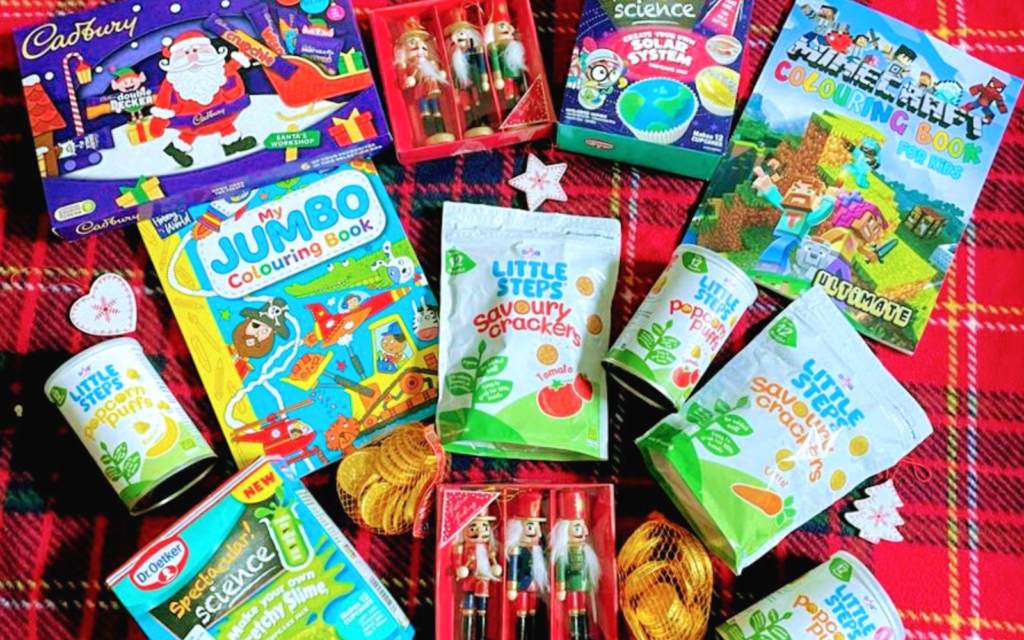 1 – Colouring books & pens
Colouring books provide hours of daily entertainment for youngsters. You can pick up jumbo colouring books featuring your kid's favourite TV characters or themes such as jungle animals at discount stores like B&M and Home Bargains for £2-3.
2 – Pyjamas
Pyjamas and onesies make the perfect gift for kids of all ages. You can even get matching family Christmas pyjamas for the whole family to feel snug during the festive period!
3 – Selection boxes
Selection boxes are always a winner at Christmas and there are so many to choose from these days. Smaller Cadbury boxes start from just £1 in some shops. Bargain!
4 – Baking kits
If your little one enjoys baking, you can pick up cute little baking kits and cupcake-making sets in the supermarket. Dr. Oetker ones start from as little as £1 in most stores.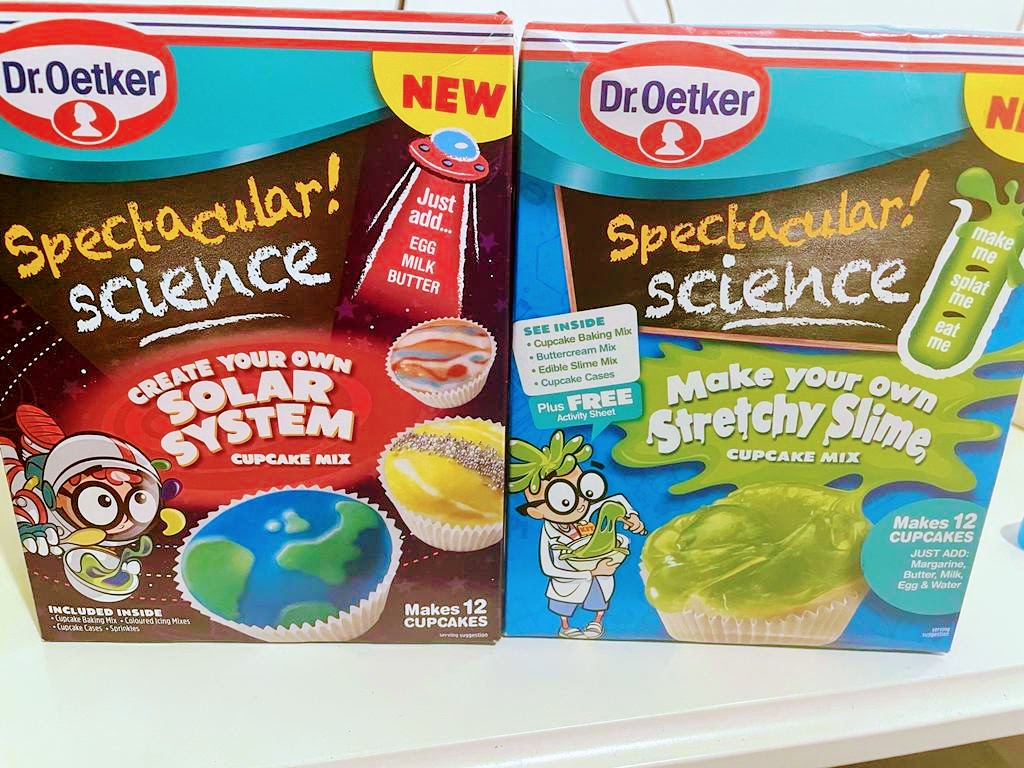 5 – LEGO Magazine & mini figures
Do your kids love LEGO? That's no surprise, it's a timeless toy classic, but it is so expensive! Did you know you can get a free LEGO magazine subscription, sent directly to your front door?
It's true! If your child is between the ages of 5 and 9 you can get them a FREE subscription to the LEGO Life Magazine with FREE shipping too. This would make the perfect stocking filler…
You can also purchase cheap Minifigures from supermarkets and bundles on local selling sites like Facebook for a fraction of the cost.
6 – Snack / Sweet hamper
Sweets are another popular choice for kids, in moderation, of course! You can purchase cheap and cheerful vintage sweet hamper toys off sites like Amazon and eBay for £5-10.
Alternatively, you can grab their favourite snacks using supermarket cashback apps like Shopmium to get freebies and major discounts off crisps and chocolate treats.
Psst… Download the Shopmium app and join using code KHKCYCEN to get a FREE tub of Pringles.
7 – Cuddly toys
You can't go wrong with a cuddly toy, especially for younger kids and toddlers! Stores like B&M even sell those massive teddies, dinosaurs, and unicorns, starting from just £7. What a bargain!
8 – Treasure hunt
This is a cracking idea! A treasure hunt will really get your kid's imagination going and all you need is a pen and some paper/card to get started.
Have a look on Pinterest for some inspiration on themes and clues. Then, simply hide them around your home or garden, or take yours out into the forest or on the beach to make it really exciting and memorable!
9 – Binoculars
Binoculars are another great idea for adventurous kids who love nature. You can pick up kid's ones for around £10, which is pretty reasonable.
Download free nature walks from The National Trust to take those binoculars out for a spin!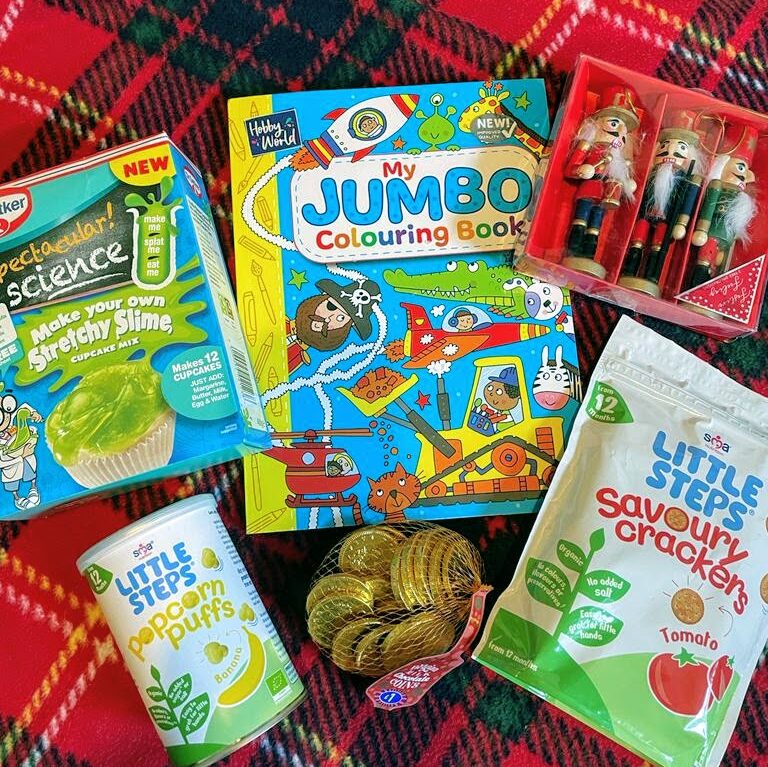 10 – Coin purse
If relatives get your children money for Christmas, a coin purse is great to keep it all in one place. Obviously, you'll help take care of it but it helps them feel a bit of pride and responsibility strutting around with their purse/wallet.
You can pick up super cheap ones on eBay or in shops like Primark.
11 – Painting & Craft kits
Does your little one enjoy painting and/or crafts? Painting packs, jewellery gift sets or 'build your own' kits such as making your own Christmas tree decorations would be a perfect gift!
Hobbycraft sells these for around £5-10 but if you're on a really tight budget, head to car boot sales where people flog them really cheap. You can then pop these away in time for next year!
12 – Cheap fancy dress outfits
Fancy dress isn't just for Halloween! You can get cute little outfits from your kid's favourite films like Frozen or Cars or TV shows such as Peppa Pig.
There are so many available from supermarkets like Sainsbury's and Tesco. You can also pick up decent fancy dress accessories in shops like Poundland!
13 – Travel-sized board games & card games
Board games are quite expensive these days! Travel-sized versions are a much more affordable option. Plus, you often get multiple games in travel versions.
Card games like UNO are still fairly cheap and also provide hours of entertainment over Christmas and beyond!
14 – Pavement chalk
Have you seen those megapacks of chalk? You can pick up a 12-pack for £2 at Hobbycraft! These will certainly keep your kids occupied in your garden and on your driveway for a while!
15 – Play-Doh
Another classic! Play-Doh is still super popular for kids and not too expensive, either. You can purchase starter packs from as little as £4. These are amazing for kids who are creative and like to keep their hands busy.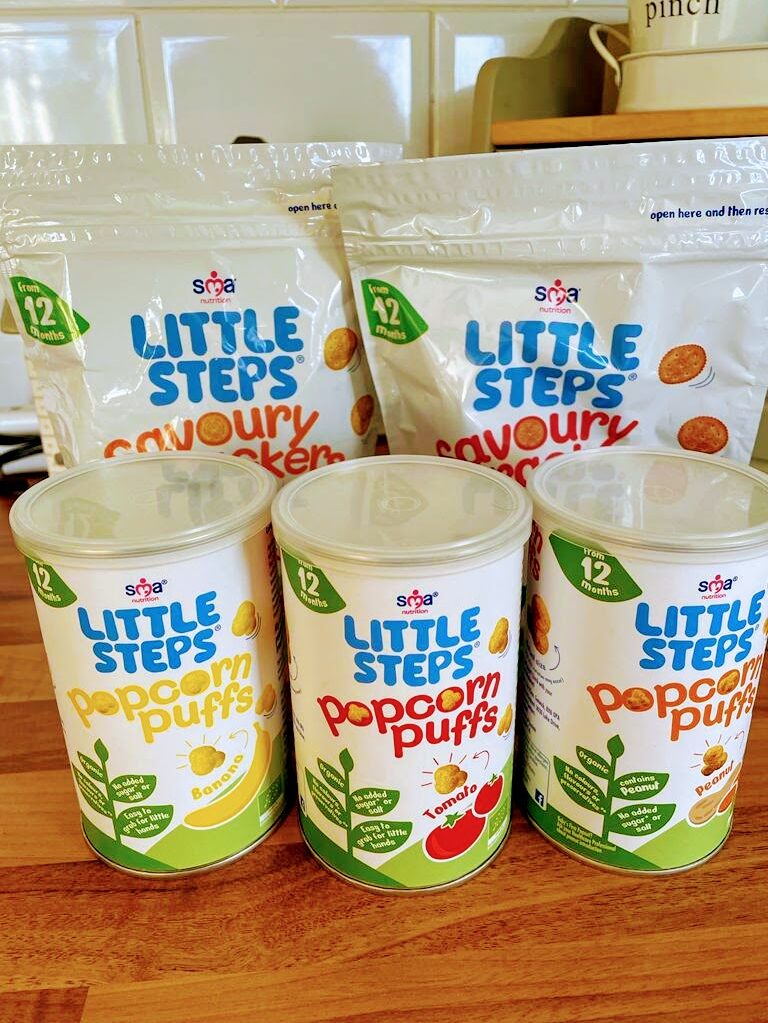 16 – Stickers
Stickers are another great present that you can buy in bulk for quite cheap. Like plenty of other products on this list, you can select your kid's favourite characters or theme when you buy from various places like Home Bargains and Wilko.
17 – Mystery toy bag or box
Do you remember those exciting little mystery bags you got as a kid? They still exist! You can buy these online or in most toy shops and supermarkets.
Usually, you get one larger toy e.g. a doll, some stickers, sweets, and more surprises inside.
You can take it one step further and purchase a mystery box for around £10 off selling sites like eBay.
18 – Bath toys
You can't beat a classic rubber ducky or boat toy to help keep kids occupied during bathtime. These are often quite cheap and come in a bundle. These can be picked up from most shops and even down supermarket bath & toiletries aisles.
19 – Socks, gloves & scarves
Socks, gloves & scarves are other practical options and make a great stocking filler. These are all essentials, especially for kids, but often get overlooked by relatives.
You can also pick these up for super cheap in places like Poundland, which are surprisingly decent quality.
20 – Bubbles
Bubbles are so much fun! You can get a giant pack or even a bubble machine for around £10 on Amazon. If you've got a dog, they also LOVE bubbles! You can even get dog-friendly scents and flavours. Fun for the whole family!
21 – Scrapbook
I love this idea! Create a scrapbook of your child's life so far and add all your favourite moments with them. The best part about this gift is it's something they'll treasure forever and you can keep adding to it every year.
Scrapbooks themselves are really cheap from places like Home Bargains and Poundland, and you can get a generous amount of free photo prints from sites like Snapfish and Photobox.
22 – Christmas tree decorations
This is another lovely little idea. Get your child their very own Christmas tree decoration. This can be personalised or just simply something that reminds you of them and their cheeky personality.
The best part about this one is, they can keep it for their own tree when they grow up!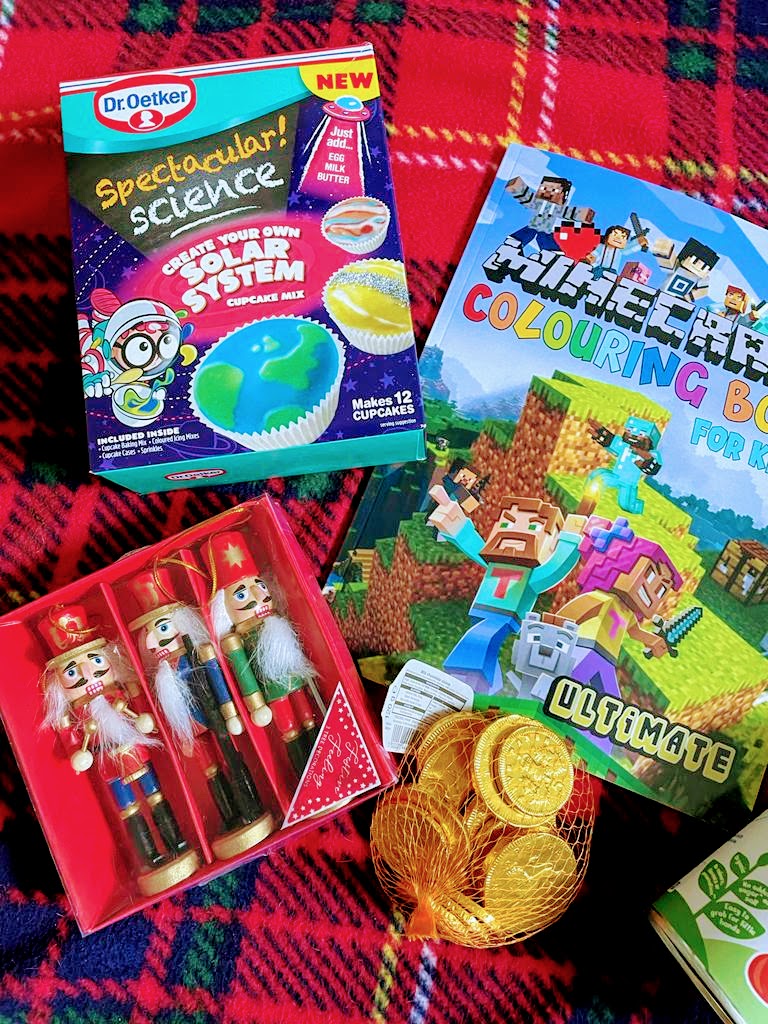 23 – Hot chocolate gift set
Gift sets don't have to cost a fortune! Hot chocolate sachets or tubs are quite fairly priced at budget supermarkets like Aldi and Lidl.
Chuck in a packet of marshmallows and add a mug too, which can also be picked up very cheap. Then it's a job well done for less than £5!
25 – Whiteboard & pens
Did you ever play teacher as a kid? I definitely did! I lined all my teddies up and loved drawing on the board. Kids still love to do that!
You can get cheap whiteboards and pens from sites like Amazon or look for them second-hand on local selling sites like Facebook and let them draw and act as a teacher until their heart's content.
25 – Play tent
Saving my personal favourites and best for last, a play tent has to be the ultimate bargain for a cheap children's Christmas present for £10 or under.
You can let their imagination run wild in their very own den. They can use it as a reading nook, a nap area, even for super exciting adventures in the garden.
The possibilities are endless! Places like IKEA and Argos are perfect for bagging a bargain kids tent.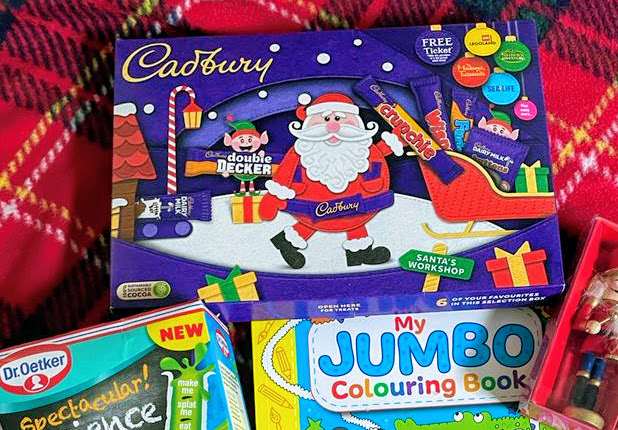 Top tips to save money on Christmas presents for kids
So there you have it! Those are my top 25 ideas to save money and bag cheap Christmas presents. It gets better!
Here are my best tips to save even more…
Shop secondhand
As mentioned in the post, buying from selling sites like Facebook and Gumtree, or purchasing on sites like Preloved and eBay will save you loads of money.
Also, purchasing from car boot sale and charity shops will also help you save a small fortune.
Use bargain stores
Bargain stores are amazing! Places like B&M, Poundland, Home Bargains, Wilko, and more will also help you save money on kids toys and Christmas supplies like wrapping paper and cards.
They offer you similar stuff to regular shops and supermarkets but at a fraction of the cost.
Take advantage of freebies
As you may know, I LOVE a good freebie! You can find free stuff from freebie sites or use apps like Shopmium to grab a free bargain. Check out these posts to help you start hunting down free stuff:
P.S. for £100+ worth of freebies and deals, don't forget to sign up for my 30-day freebie challenge!
Shop in January & put items away
My mum always does this and I used to laugh at her, but she's probably saved thousands over the years! Shopping in the January sales is now something I do too! You can get Christmas cards for 20p and kids gift sets and toys for just £2 or less in some stores like Boots.
Plus, it will help you be much better prepared when next Christmas rolls around so unexpectedly!
Join product testing panels
Places like Argos offer toy testing teams, which is perfect if you land a product testing opportunity around Christmas time! Simply wrap it up and your kids will never know you got that LEGO set for free! Here are 30+ product testing opportunities to help you get started…
Use loyalty points
I LOVE a good loyalty scheme! I have a loyalty card for pretty much every store haha. If you have one, make sure you check your points around Christmas time, as you may surprise yourself as to how much you have to spend.
If you're not sure which loyalty schemes to join, check out my HUGE post of 60+ best loyalty card schemes to join in the UK.
Pin for later…