Wondering where to find coupons in the UK? While couponing isn't as popular here as it is in the US, there are plenty of places you can find coupons to help save money on your weekly shop.
You just need to know where to look! Even if you don't have access to a printer, you can still get digital coupons using the sites and apps I've listed below.
I've been couponing in the UK since my teens and it's still one of my favourite ways to keep my food bills down.
Keep reading to discover my top places to get your mitts on coupons here in the UK…
Can I save money with coupons?
Yes absolutely!
While you probably can't match the same amount of savings they do in the US (have you ever seen the show Extreme Couponing? Wow!) There are still coupons available to help you save money.
Sometimes you can even get products for free with 100% off free coupons!
What types of coupons can I get in the UK?
Coupons come in a variety of formats, which sometimes help you double up on savings when you combine types of vouchers!
These are the main types of coupons up for grabs:
Printable Coupons
These are the most popular form of coupon here in the UK and are scanned at the till at the end of your shop.
Most of these require a printer, and you often have to download a one-off coupon printing software. This is 100% safe, don't worry!
It's just to ensure each barcode is unique and that the barcode will scan in the supermarket. Also, you'll only need to ever download it once on your computer or laptop.
Newspaper & magazine coupons
Have you ever heard of the term coupon clipping? This is where you collect newspapers and magazines and cut out the vouchers to use in-store.
Newspapers and magazines are greats places to find clippable coupons! Newspapers like The Metro and The Sun often feature free food and drink offers.
Don't forget to pick up supermarket magazines for regular coupons and savings too! More on that later…
Coupons by mail
While it can be tempting to just recycle your junk mail, it's always worth flicking through and checking for any coupons that you'll actually use.
The same goes for any vouchers you get in orders from brands like ASOS, who often include offers for things like a free Graze box.
I would also recommend subscribing to brand newsletters, as brands will send you offers straight to your inbox or direct you to a quick form to fill in to receive your coupons in the mail.
You will also get exclusive deals and birthday freebies, which can often be claimed in-store. Most free samples you receive in the mail also come with coupons and discount codes too. Winning!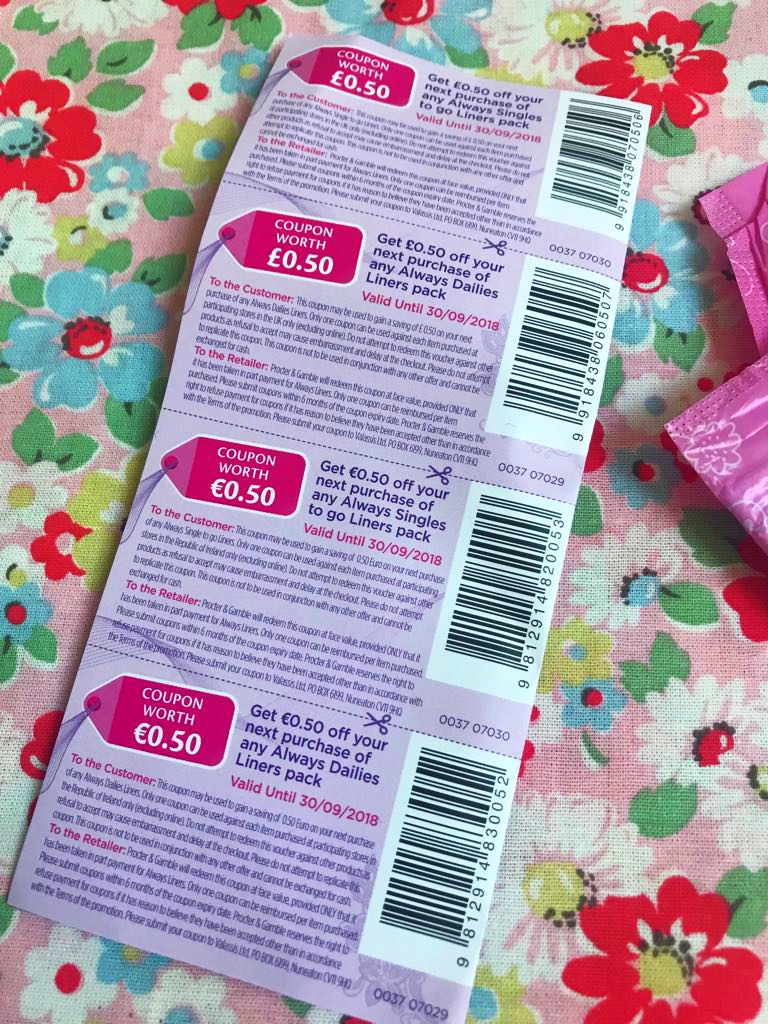 Digital coupons
Coupons also come in the form of digital barcodes and discount codes. These often appear on your social media feeds as sponsored posts.
Start following and interacting with your favourite brands on Facebook and Instagram to get more of these appearing in your feeds.
Once you sign up, your coupon will be sent to you via email or text. You can scan these directly from your phone, meaning no printer is required. Hurrah!
You can also get offers using supermarket cashback apps. This is where you pick up the item in-store and upload a photo of your receipt and will be rewarded. (See my favourites later in this post!)
Till spit receipts
Supermarkets like Tesco and Sainsbury's often offer till spit receipt coupons with special offers, especially when you scan your loyalty card. You can also find offers on the back of other receipts like cinema tickets too.
Make sure you check for discount codes before you recycle your receipts!
What is the best UK coupon site?
As I mentioned, the UK isn't as big on couponing as the US. That being said, there are still websites dedicated to helping you find the best coupons available. Here are my favourite ones:
Money Saving Expert
Money Saving Expert is first on the list of my go-to places to find supermarket coupons online. Anyone in the couponing and money-saving community will definitely tell you the same.
They update their supermarket deals page regularly to ensure there are no expired offers. So you won't be disappointed!
Super Savvy Me
Super Savvy Me is definitely a close second when it comes to looking for coupons. It's an online community that features helpful articles, product testing opportunities, and coupons for its members.
The site is owned by P&G and is completely free to join!
As it's owned by P&G, you'll find a lot of familiar household brands, including Fairy, Aussie, Lenor, Pantene, Bold, plus loads more.
Check out their offers page and sign up to their email newsletter for all the latest coupons and offers.
Manufacturer website coupons
When it comes to food shopping, we all have our non-negotiable brand favourites like Heinz, Birdseye, etc.
If you have your own brand staples, it's always worth visiting the manufacturer's website to see if they're offering coupons.
You could also try writing to a company to tell them how much you love their products and ask for coupons.
Related: How to get companies to send you free samples & coupons
How to get supermarket coupons UK
You can pick up supermarket coupons for the most popular chains in the UK. These include:
Tesco coupons
Are you a loyal Tesco customer? There are a couple of ways you can get money off your weekly shop here:
Tesco Magazine features monthly offers and is your best bet for regular coupons to use in-store and online. It's free to pick up and is usually available by the entrance or check-out area.
Tesco has also introduced Clubcard member deals, where you can get selected items for a discounted price when you scan your card at the end of your shop.
Lidl supermarket offers
Lidl offers deals, vouchers, and competitions via its Lidl Plus loyalty app, which is free to download and features money-off coupons every week for weekly staples such as fruit, vegetables, and meat.
These are only available on the app and need to be activated prior to checking out.
You'll also find £5-off £30 weekly shop style deals on the app occasionally, and these are often available in newspapers like The Metro too.
If you're a regular Lidl shopper, keep an eye out for these!
Farmfoods coupons
Do you have a Farmfoods near you? They already offer some amazing bargains but did you know you can save even more money??
Sign up for their email newsletter on their website and they will email you with exclusive coupons. If you have a store local to you, you'll also receive vouchers in the post too.
What's so great about this is that they offer promotions such as £2.50 off a £25 spend or £5 off a £50 spend in addition to specific product deals. Amazing!
Sainsbury's freebies & offers
The most obvious way to save money on your weekly Sainsbury's shop is to collect Nectar points. Nectar also has special promotion days, where you can earn big points to use towards your shop.
Sainsbury's also offers regular till spit receipts I talked about earlier. Where you can collect vouchers when you scan your Nectar card at the end of the shop.
Looking for coupons specifically? Sainsbury's magazine costs £1.60 but contains coupons inside as well.
If you're a regular Sainsbury's shopper, it's definitely worth spending that little bit to save money with the coupons inside.
Shop online with Sainsbury's? Did you know you can get digital coupons to redeem freebies every time you order a delivery? Check these out here.
Related: How to collect free Nectar points with MyMail
My Morrisons coupons
Register for a My Morrisons card and get personalised digital vouchers with money-off your next shop. Plus, scan your card at the till and any digital coupons will automatically be applied.
You'll also get till spit receipt offers when you scan your card too. Winner!
Waitrose vouchers
Sign up to the My Waitrose loyalty scheme for free and Waitrose will send you regular money-off coupons in the post e.g. £5-off a £30 shop.
They also have a Waitrose Food magazine available to pick up in-store, which is free to all loyalty members and often includes coupons for various products featured in the magazine articles.
Co-op loyalty scheme freebies
Join the Co-op members reward scheme for just £1 and get access to an exclusive list of Co-op deals and coupons, which are updated regularly. You'll receive updates when new coupons come in.
Recent offers have included £1-off your shop and 50p off bakery products and fruit and veg. If you shop there on a regular basis, the savings will soon stack up.
Cashback apps
Cashback sites and supermarket cashback apps offer a new style of couponing, which you might find more appealing if you're a little shy of handing over coupons, like me.
Instead of scanning a coupon for specific products at the checkout, you pick up the item in-store, pay as normal and collect your receipt.
Once you get home, scan your item and upload a photo of your receipt to the app, and get rewarded the money back on your purchase. Simple and stress-free!
Here are my favourites:
Shopmium
Shopmium is the cashback app I probably use the most. They have lots of staple household and food and drink freebies and up to 50% off deals on the app, which you can claim at various stores.
Check out my review of Shopmium and don't forget to claim your free tub of pringles when you download the app using my welcome code: KHKCYCEN
CheckoutSmart
CheckoutSmart is another popular supermarket cashback app, and it is regularly updated with freebies and major discounts from a range of brands. Items vary from snacks to full-on meals and even booze.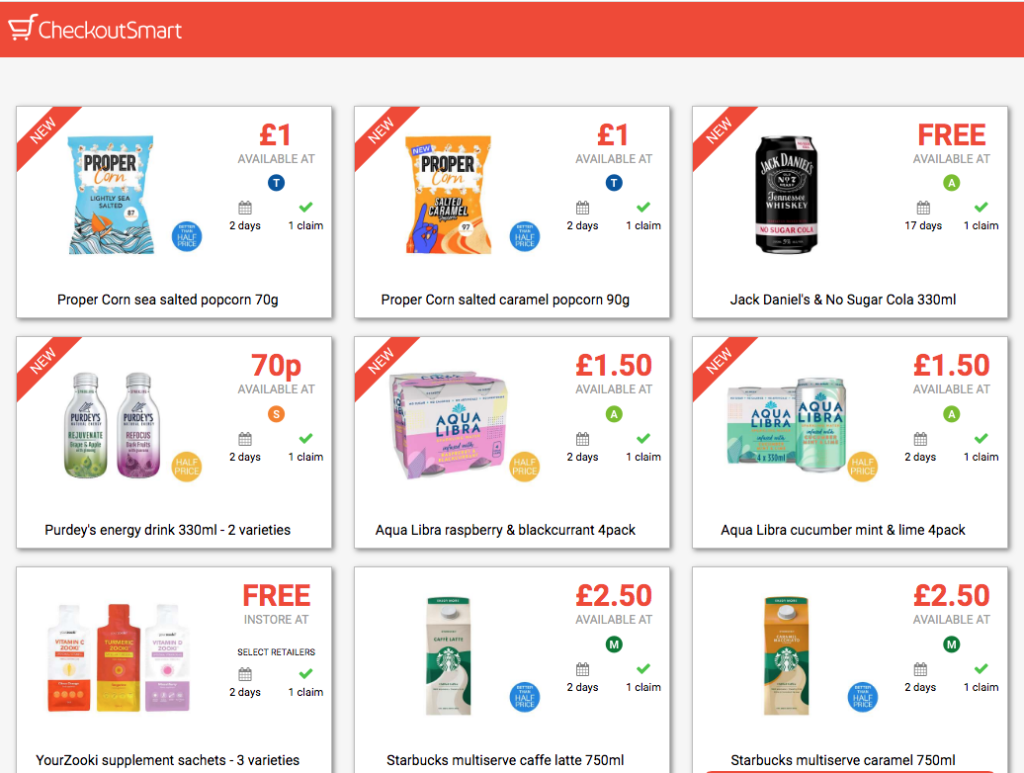 Related: CheckoutSmart App – How To Earn Cashback At The Supermarket
Quidco ClickSnap
Quidco ClickSnap also offers lots of food and drink deals on the app to help you save money on groceries.
(Psst… it's run by the same company as CheckoutSmart so you can often double up on cashback savings if you split your receipts at the end of your shop.)
You heard it here first!
Green Jinn
Green Jinn is one of my go-to apps for digital cashback coupons on 'healthier' choices such as fruit and vegetables. You also get to try healthy new snacks at a fraction of the price, sometimes even for free!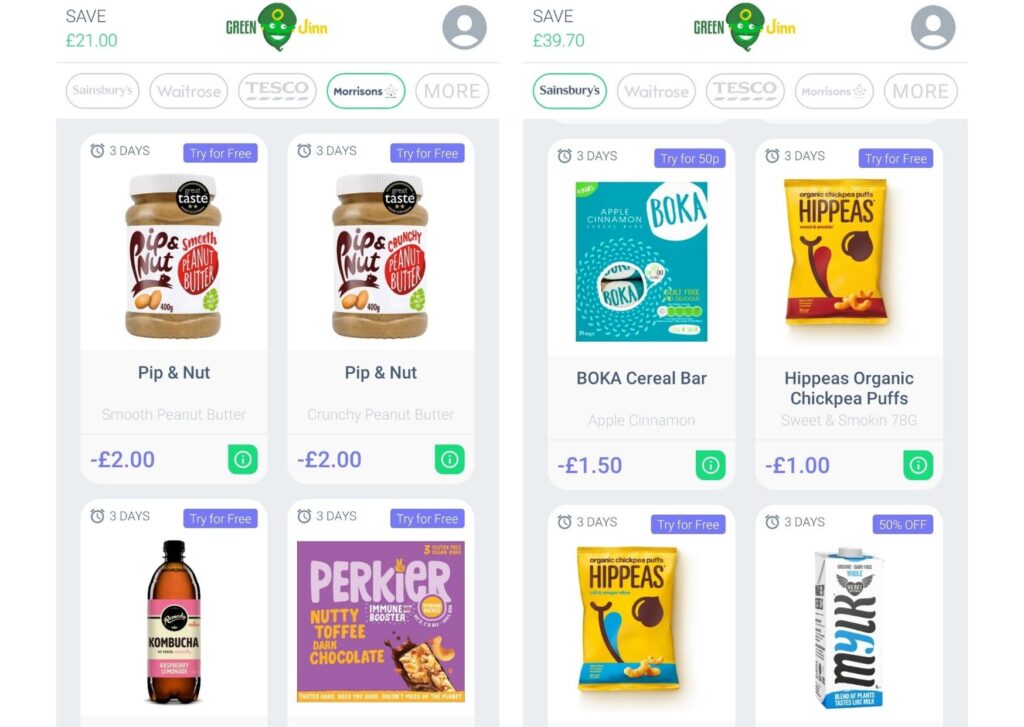 TopCashback Snap & Save
Another fab cashback app is Topcashback Snap & Save! They don't run as many offers as the other apps but they're often great for seasonal offers such as free Easter Eggs, Christmas wrapping paper, and more.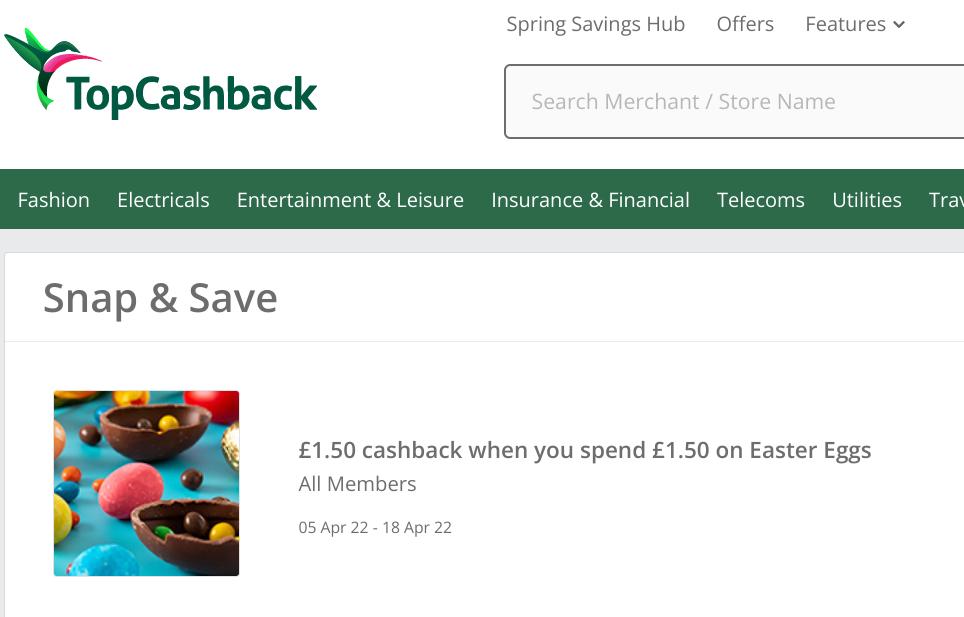 Where to find baby coupons UK
Are you expecting or have you recently given birth to a little one? There are bucket loads of offers up for grabs within the UK.
Emma's Diary
If you're expecting, Emma's Diary offers coupons for bags filled with baby freebies, which you can collect from Argos or Boots.
Throughout your pregnancy, you can claim three packs and get loads of useful free baby stuff inside, including baby wipes, nappies, and more.
Plus, when you sign up, you'll also get two pages full of money-off coupons for baby furniture and toys from Argos.
Bounty packs
Download the Bounty app when you're pregnant and you'll receive a digital coupon for a free Mum-to-be pack and Newborn pack, filled with free samples, coupons, and tips and advice.
(You should also get a folder off your midwife with more vouchers and samples and information on how to claim your free packs.)
Netmums free Aldi Mamia nappies coupon
Netmums is currently offering a coupon for a free pack of Aldi Mamia newborn nappies on their website. Simply fill in the form and your coupon will arrive in the post within a couple of weeks.
Take your coupon with you when you next visit Aldi and pick up your nappies for free!
NHS Healthy Start Card
If you're pregnant or have a child under the age of four, you could be eligible to receive a Healthy Start card from the NHS. (Previously printed vouchers)
Your card will contain a balance, which you can spend on milk, vegetables, and fruit. You can also use this for vitamins. Check if you qualify here.
Baby clubs
Did you know most popular brands have baby clubs where you can sign up for free online and get regular freebies and offers via email, along with amazing advice and resources for new parents?
Here are the best ones to join in my opinion:
Pampers Baby Club
Join Pampers Baby Club and get an exclusive welcome promo code offer (previously £30-off Ergobaby purchases of £60+)
If you're going to be purchasing Pampers regularly, you can collect loyalty stamps to put towards Pampers products.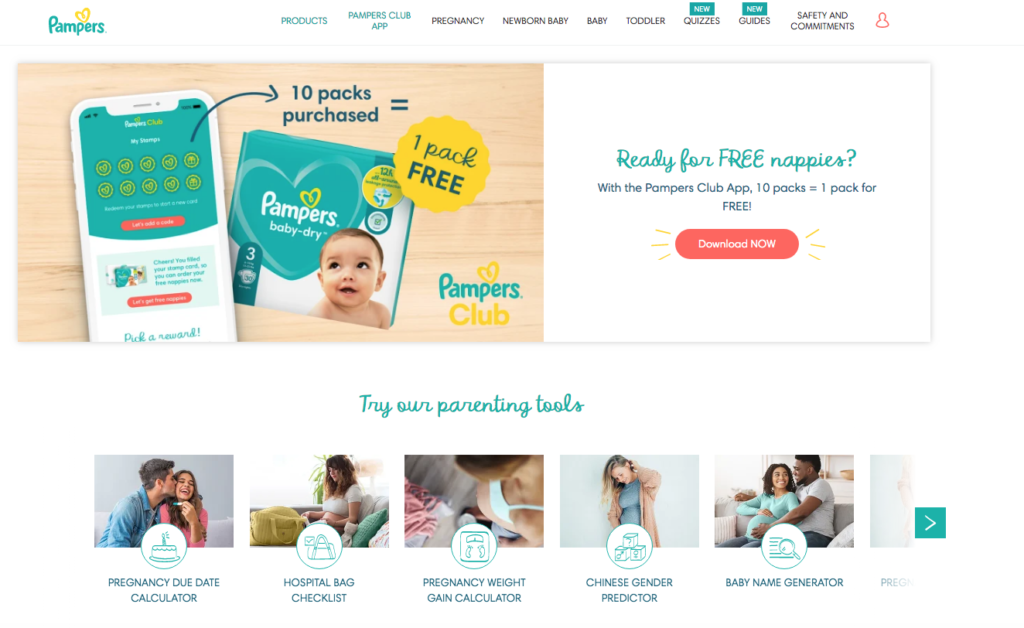 Plus, you'll get loads more special offers, guidance, and coupons via email for Pampers and P&G partner brands.
Even better, join Pampers Squad for exclusive product testing opportunities. Exciting!
Boots Parenting Club
Sign up to Boots Parenting Club and get welcome pregnancy offers to claim in Boots stores including free Aveeno baby shampoo, a MAM bottle and soother, and breast pads.
To join, you'll need to be a Boots Advantage Cardholder. (You can sign up for free online or pick up a card in-store.)
Once you've claimed your welcome offers, you'll receive many more Boots Advantage card baby-related deals, which you can view on the app, including 8 points per £1 spent on baby products online or in-store.
Ella's Kitchen Friends Club
Join Ella's Kitchen and you'll receive a free weaning wall chart and stickers, plus coupons and loads of helpful advice from professionals.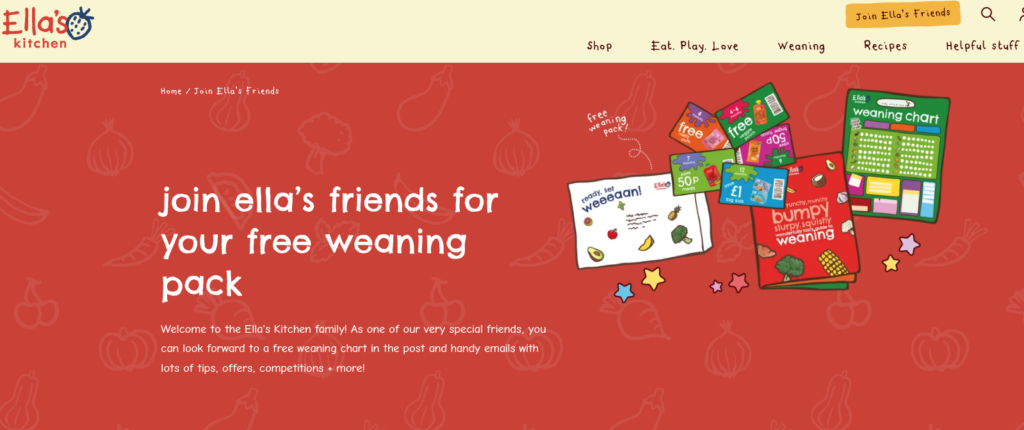 Once you sign up, you'll receive emails containing exclusive offers only available to members. You can also access their special weaning app, complete with guides, recipes, plus more.
Piccolo Family Club
Sign up to the Piccolo Family Club and get coupons to try Piccolo products. Once you've joined, you'll also get monthly emails packed full of nutritional advice, family activity ideas, plus offers and meal inspiration.

Apta Club
Apta Club also offers professional advice from midwives and nutritionists, plus free vouchers and discounts when you sign up via email.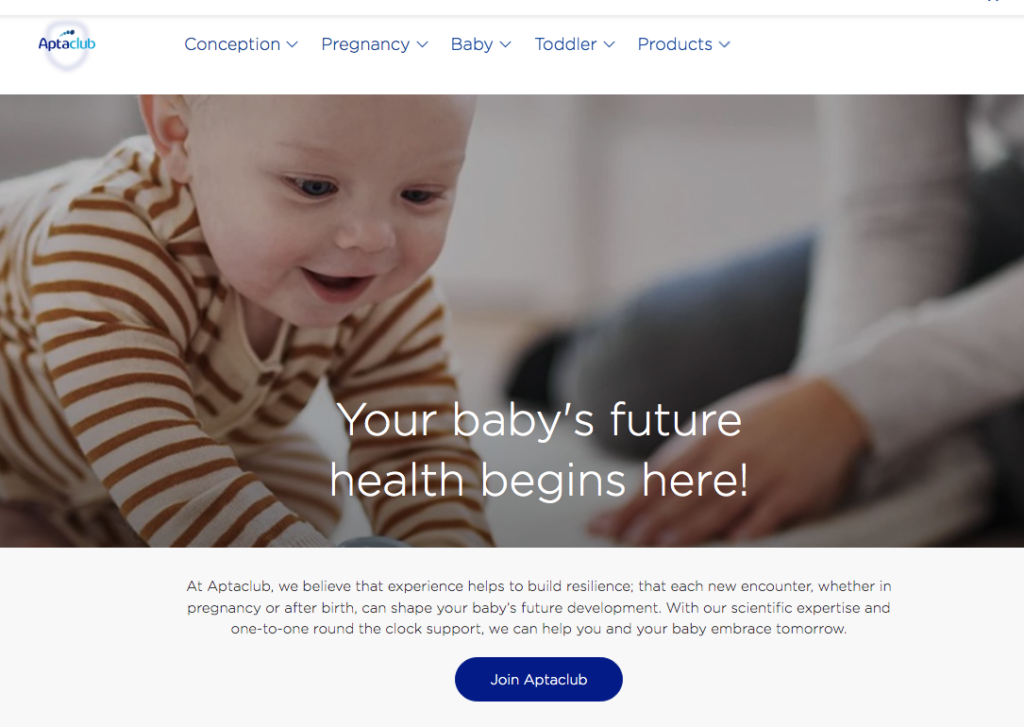 Hipp Baby Club
Hipp Baby Club members can also receive lots of invaluable nutrition information for each stage of early parenthood, along with regular offers and discounts, sent via email.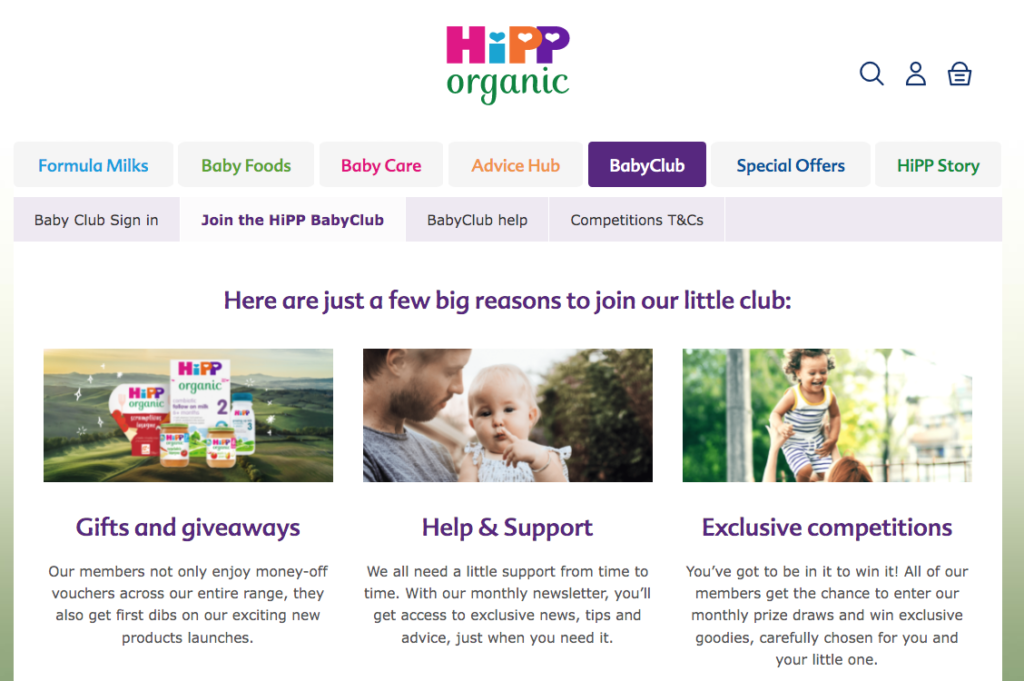 SMA Baby Club
Sign up to SMA Baby Club and receive tailored emails and a welcome pack. You'll also get regular money-off deals, plus lots of tips and tricks from experts to help with pregnancy through to toddlerhood.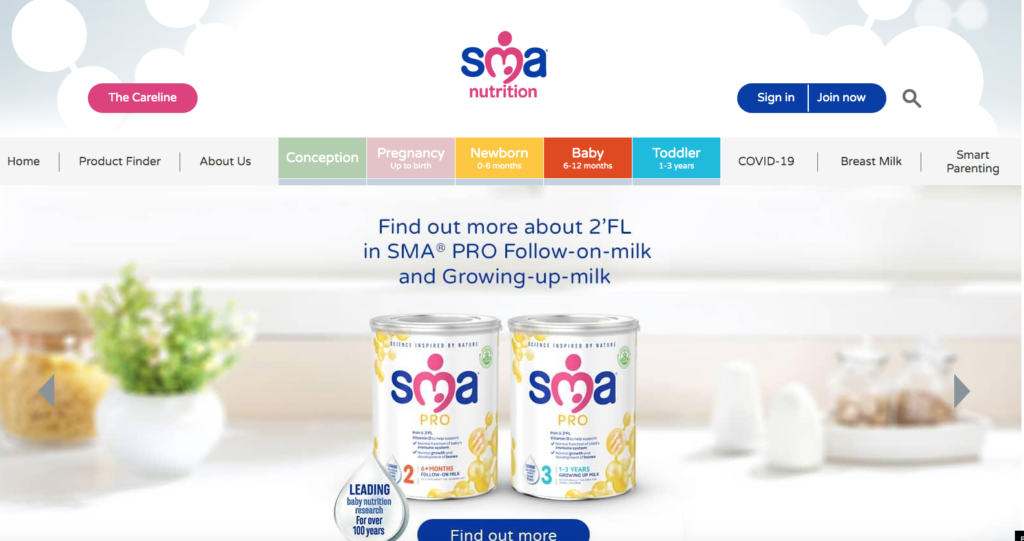 More places to find coupons
Still with me? Great! Here are EVEN MORE places to find coupons to help you save money.
Freebie sites
Freebie sites are also the perfect place to find coupons. I love them because they find everything for you and send new offers straight to your inbox to claim every day!
Here are some of my favourites:
Related: Best freebie sites to check daily for free stuff
Deal sites
Deal sites have a more community vibe about them and are often set up like forums, where anyone can post. Here are the deal sites I find get the best results when searching for coupons online.
Hot UK Deals
Hot UK Deals is a fab, deal-hunting community site where you can find all the latest discounts and freebies. This is one I check multiple times on a daily basis, as people are constantly posting when they find new deals.
While it's not a dedicated coupon-specific site, it's still a great place to check for them, as they tend to get posted here first.
It's also worth signing up to get alerts when a new offer gets posted, as they tend to expire quickly!
Latest Deals
Last Deals is run by the same people that own Latest Free Stuff. The site also has a community feel and you can upload your own offers as soon as you see them too.
There is often a good mix of coupons, freebies, voucher codes, and glitches uploaded on a daily basis so keep checking this one!
Mobile phone network offers
Check if your phone provider has a loyalty app! Some networks offer exclusive perks to loyal customers, including free beauty products, coffees, snacks, and loads more.
Vodafone VeryMe Rewards
Vodafone VeryMe Rewards is a loyalty scheme available to all Vodafone customers, which has regular #FeelGoodFriday offers available on the app.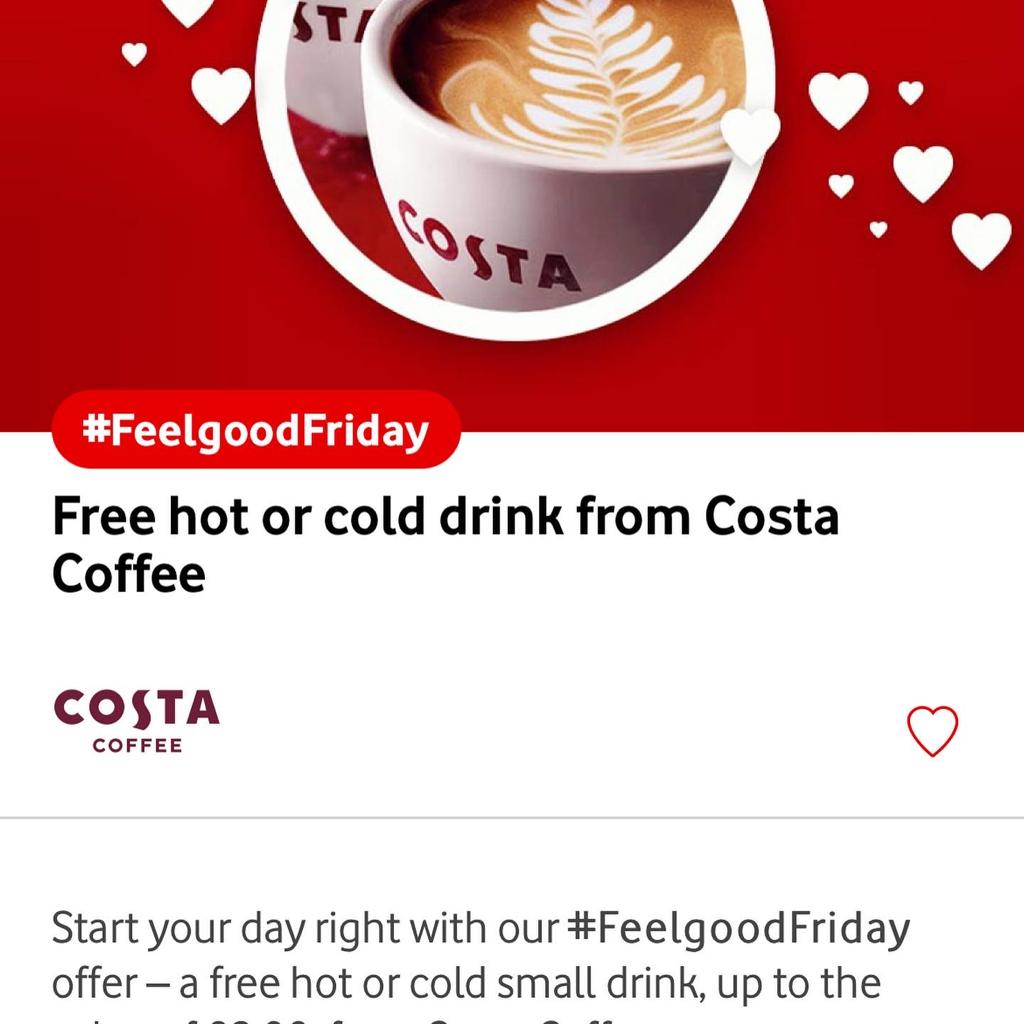 Most Friday's you'll get a free Costa Coffee hot drink or a Tesco meal deal, plus snacks from WHSmith and seasonal offers such as Easter chocolate and Mother's Day sweet treats.
Download the Vodafone app and look on the VeryMe tab for offers. When you see one you like, simply head to the store, get your unique coupon code and scan at the checkout to claim your freebie!
O2 Priority offers
O2 Priority is O2's loyalty scheme for its customers. It works the same way as Vodafone VeryMe Rewards and features deals such as a free Greggs sausage roll or sweet tret, and a free Caffè Nero coffee on the app.
Loyalty scheme coupons
Loyalty schemes such as Nectar, Boots Advantage Card, and even Pets at Home, all offer coupons and discounts, which you can claim when you shop in-store or at partner shops.
These are often shown on the brand's loyalty app so make sure you download each store's app and keep a lookout on social media and check your emails for loyalty scheme deals!
Social media
Search for your favourite brands on social media and start liking their pages to be the first to know about any special offers up for grabs.
Brands often post about coupons and competitions on their social media and send them to their email list, so make sure you sign up for their newsletters too!
Once you've interacted with a page, you'll also find more of the sponsored posts I talked about earlier, offering samples and vouchers.
Related: How to get free stuff on social media
I also recommend joining money-saving and freebie community groups on Facebook such as Extreme Couponing and Bargains UK group and Latest Deals, Extreme Couponing & Bargains Group as many members post offers in here as soon as they see them.
Look on product packaging
Many products on the shelves now feature offers and competitions, which you can try before you buy and claim your money back on purchases.
Some feature coupon codes inside the packaging too so it's definitely worth a scout around the supermarket for these promotions.
Related: Best money-saving apps to save money on groceries
Buy cheap coupons on selling sites
Did you know you can buy coupons in bulk on sites like eBay and local selling sites like Facebook?
If you buy a specific product often, it could help you save money if you purchase coupons online, as they'll probably cost a fraction of the price of what the product would.
Where can I get legit coupon codes?
Unlike traditional coupons, coupon codes are a fab way to save money online without ever having to visit a store or printing a coupon.
There are a few ways you can bag offers to reduce your next online purchase. These include:
Coupon code websites
Voucher code websites like VoucherCodes and Voucher Shares are dedicated to listing genuine coupon codes every day.
These are the places to go if you're looking for deals from a specific brand and buying something online.
Browser extensions
Browser extensions such as Honey and Pouch are amazing because they sit in your browser and pop up every time you visit a site that has coupon savings available.
Saving you the time and effort of finding coupons, brilliant!
Get coupon codes for feedback
Shops and restaurants now offer coupon codes and the chance to win gift cards when you review their performance.
Pizza Express, for example, gives you a code for some free dough balls when you fill in their 'how did we dough?' survey.
Make sure you keep your receipts and check the back for details!
Top couponing tips for beginners
Before you go, here are some of my top tips as a fellow couponer to help you get started:
Get organised
It can be tempting to go out and grab every coupon you can, but remember – it's only a good saving if you need the product!
To become a productive couponer, write a shopping list and then look for products you can get coupons for.
This will also save you from becoming overwhelmed when you go shopping, as you may become so focused on finding the coupon products that you forget half of your weekly shop!
It also helps to keep physical coupons in a folder on your home office desk or stick them on your fridge. Somewhere in your mind's eye so you don't forget and allow the coupons to expire.
Join Facebook groups
As I mentioned earlier, Facebook groups like Extreme Couponing and Bargains UK group and Latest Deals, Extreme Couponing & Bargains Group are brilliant places to find deals and interact with others.
Members are super helpful so if you have any questions, don't be shy! Join and get posting.
Remember, it's also polite to post coupon offers you've found yourself, to help fellow couponers get in on a good deal.
Deal stack offers
While coupons are a good way to save money, they are even better when you can deal stack them with a cashback offer or find a way to get the product for free!
Say you find a coupon for £1-off a product. You can then use supermarket apps to find out which supermarkets are currently running promotions and offering this product at the cheapest price.
If a store is offering the product for £1, you'll get it 100% free – amazing!
This can take quite a bit of planning if you're doing this for a lot of products, but trust me, it's worth it!
Now that you know where to find coupons, what are you waiting for? Get stuck in!
Pin for later…