Looking to try free perfume samples from top designer brands in the UK? I'm not going to lie, I've not bought perfume in years thanks to an endless supply of perfume samples! So how do I manage to bag them all?
Keep reading to find out…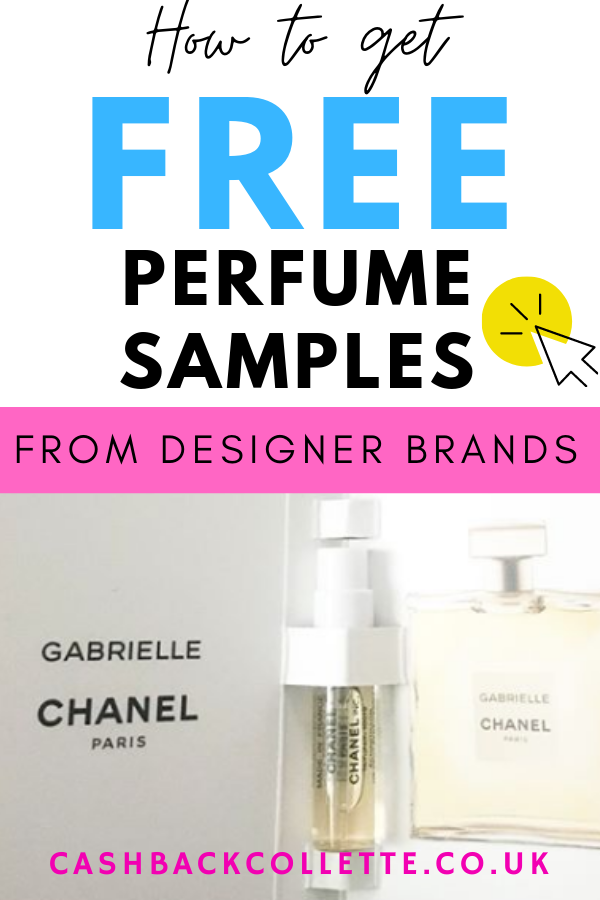 What perfume samples can I get for free?
Free perfume samples come in all sorts of shapes and sizes from luxury brands. You can get a generous 5-10ml miniature spray bottle, to a one-time-use postcard, rub on your wrist type sample. It all depends on the company giving away the sample.
In the past few weeks alone, I've had perfume samples in the post from the following brands:
YSL
Chanel
Gucci
Versace
Paco Rabanne
Jo Malone
Lancome
And they are super easy to hunt down! You just need to know where to look…
Why do companies give away free fragrance samples?
You might be curious as to why companies give away these luxury fragrance samples – am I right? Well, they give you a free sample and often a coupon off your first purchase in the hope that you'll become a loyal new customer.
Giving away a free sample is a tiny price for them to pay if you love their scent and commit to buying a £50+ full-sized bottle for the next however many years.
Perfume brands also get that your taste might change depending on your mood, time of year, occasion, etc. That's why they lure you in with free scents all year round.
Of course, there's no obligation to buy a bottle once you've tried a sample. That's exactly why it's called try before you buy!
How do I get free perfume samples?
On to the good stuff! There are loads of ways to get perfume goodies, both in-store and sent to you in the post. Here are my top-secret ways to score endless free perfume samples…
How to get free perfume samples in-store
Ask for free perfume samples in department stores
Head to the perfume counters in department stores like Selfridges and House of Fraser and ask to try their new scents. Staff are often quite friendly and will give you some free samples to take home.
TOP TIP: It's a good idea to do some research and pick some scents you would like to try in advance. I find it just helps strike up a conversation and shows you're interested in the product, rather than point-blank asking for freebies.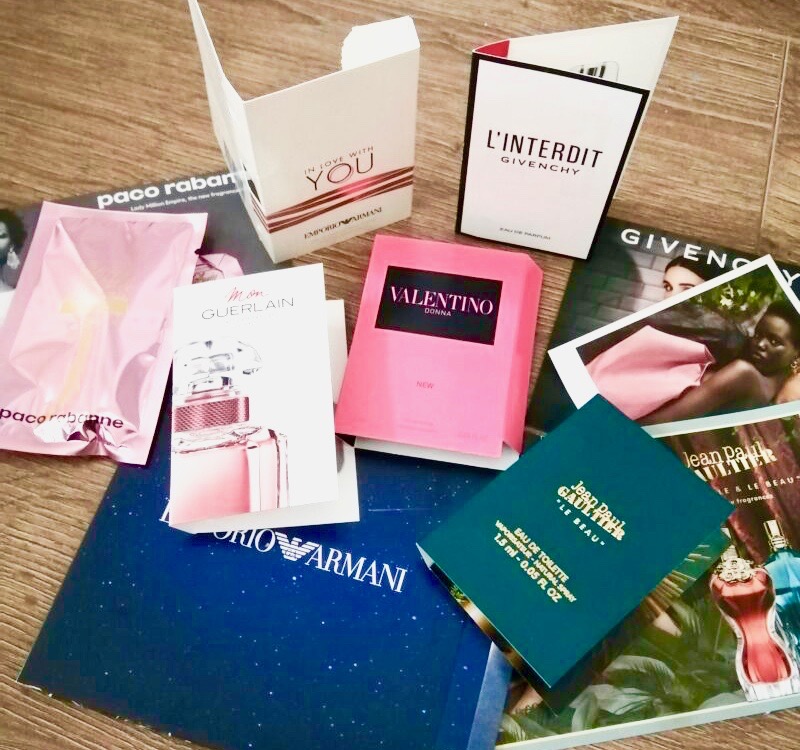 Join beauty loyalty schemes for free samples
I've had SO many free perfume samples from beauty loyalty schemes like Boots Advantage Card and Superdrug Beautycard. You can bag regular perfume samples from luxury brands like Chanel just for being a member.
Don't forget to sign up for their email newsletter to get exclusive loyalty promo codes and free samples.
Plus, once you've wracked up enough points, you can get full-sized perfume bottles for free!
Get free perfume samples on your birthday
Speaking of loyalty schemes, many beauty brands offer a special treat on your big day when you join their loyalty club! Here are some amazing perfume and beauty freebies to bag on your birthday:
Space NK free beauty gift bag (in-store or delivered)
Estee Lauder free goodie bag
The Body Shop £5 voucher (in-store and online)
Plus loads more! Check out my huge list of birthday freebies and don't forget to sign up to claim yours year after year.
Recycle your beauty packaging for rewards
Lots of beauty brands and high street shops have recycling reward schemes, including Boots, Lush, L'Occitane, and The Perfume Shop. Pop your beauty empties in their special recycling bins in-store and they'll give you free samples or money off your next purchase!
Check out this big list of shops that reward you for recycling to find out more.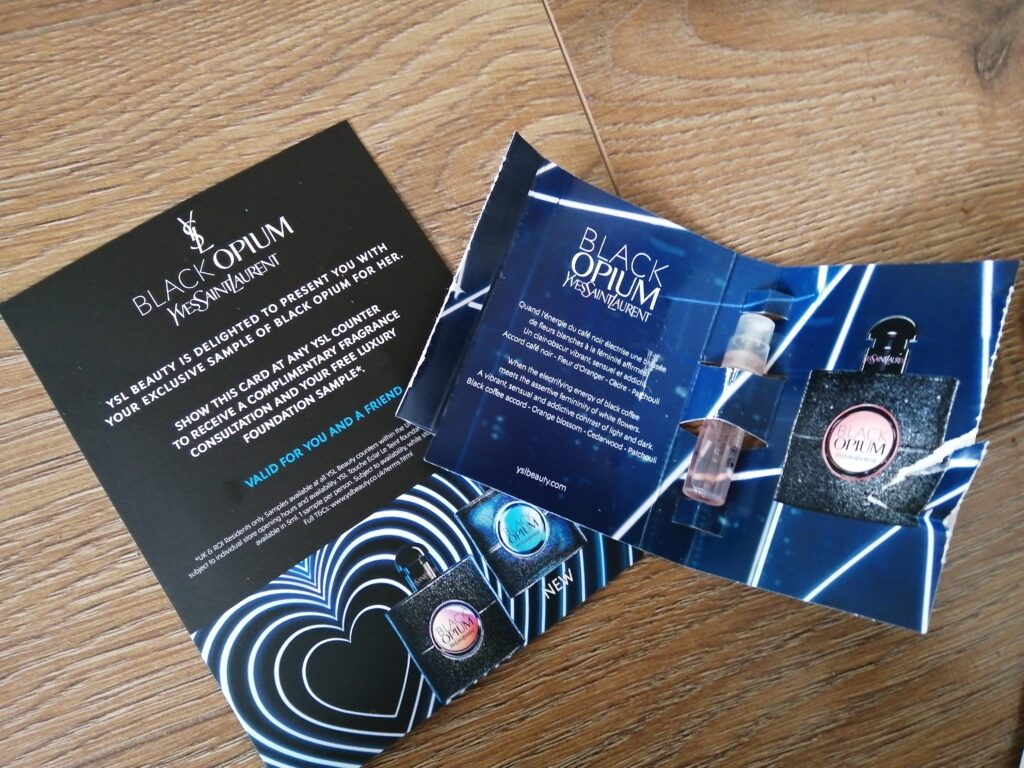 Look inside magazines for beauty freebies
I know they're pricey, but I love treating myself to a magazine every now and again. I always take a peek in supermarkets and look for the issues with the best beauty freebies like full-sized bottles of shampoo or body lotions.
Loads of fashion and lifestyle mags like Marie Claire and Good Housekeeping often include vouchers and free perfume samples inside, too! Have a quick look next time you walk past a magazine stand…
Go to VIP in-store & virtual beauty events
Big brands like John Lewis host VIP in-store and virtual beauty events open to the public, as well as influencers. You have to pay a small amount for a ticket but you get a MASSIVE goodie bag packed full of beauty and makeup goodies, including free perfume samples. This definitely outweighs the cost of the ticket!
They often announce these events on their social media channels and in their email newsletters so make sure you're following them and all signed up to stay in the know. You also have to be a loyalty club member, so make sure you sign up for free to get the memo!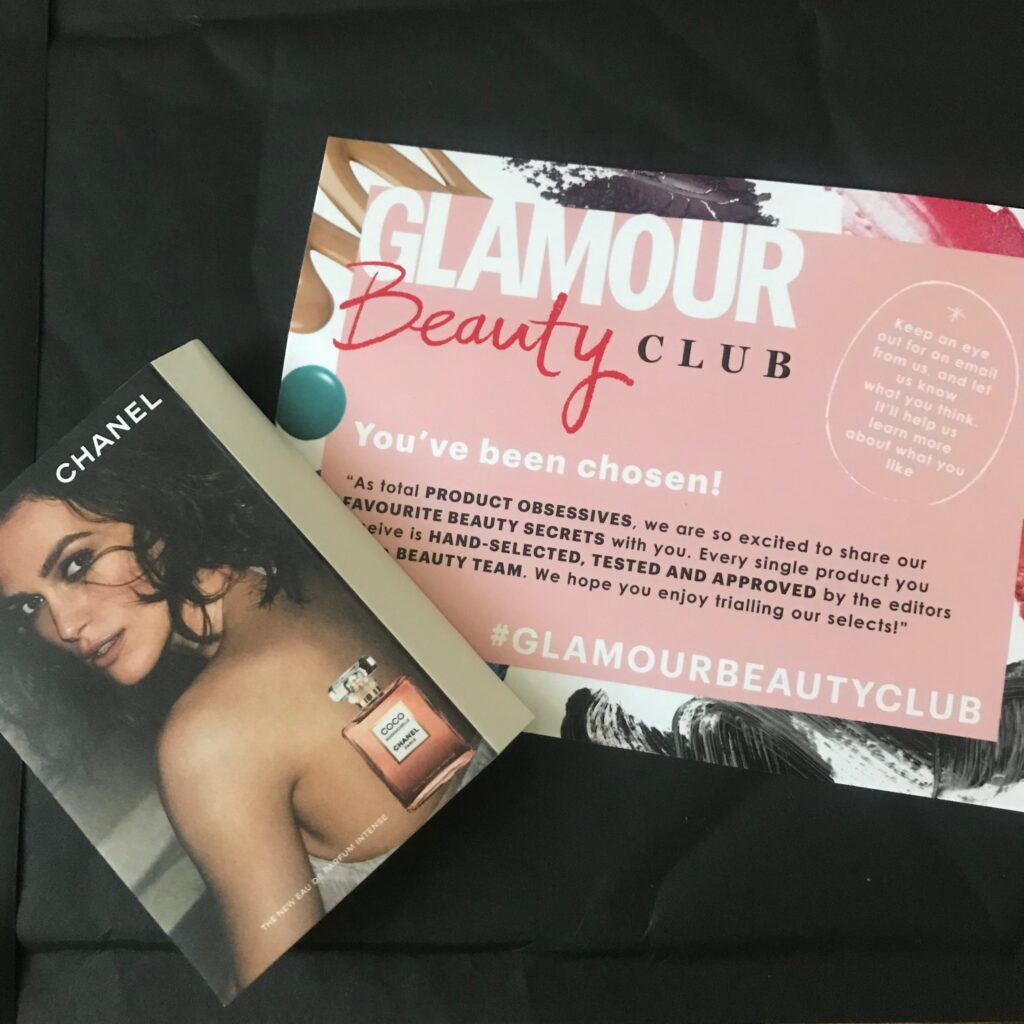 Become a mystery shopper for free fragrances
Did you know most shops often hire secret shoppers to help them improve their customer service standards? The best part is, that anyone can become a mystery shopper!
Companies like Market Force and Tern offer many mystery shopping opportunities where you will be assigned tasks such as checking stock levels and shopping for beauty products like perfume.
Remember to read the T&Cs and make sure you understand each assignment before you commit to it.
How to get free perfume samples by mail
Look on freebie sites for free perfume samples
Freebie sites do all the hard work and find you new freebies to try every day. This is one of the best ways I get free perfume samples in the mail. Once you see one you like, follow the link to the company website form and enter your details ASAP, as these get snapped up fast!
You should receive your free perfume samples in the post within a few weeks of applying for each one.
I've written a post about my favourite 30+ freebie sites and apps to find free stuff and how to use them if you'd like to find out more…
(It's also worth noting that the freebie sites don't actually stock or send the freebies themselves. They simply find them and share them on their sites.)
Look out for social media sponsored posts
SoPost is a company that works with big brands to give away free beauty samples. I've had loads of free perfume samples from YSL, Givenchy, Chanel, and loads more just for filling out a quick form that I've spotted on my social media feed.
They look like this: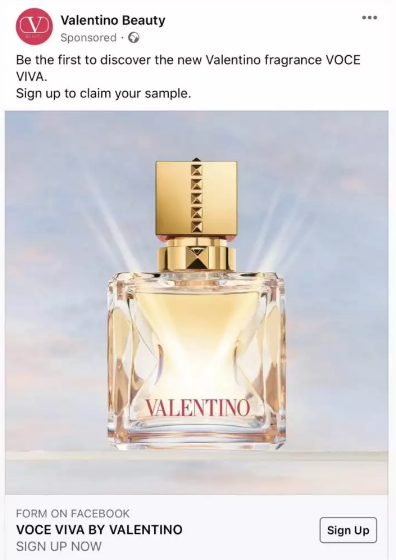 I recommend following your favourite perfume and luxury brands on Facebook and Instagram to start seeing adverts appear in your feeds for free samples.
Become a product tester & join product testing sites
Did you know there are genuine ways to get sent free products to trial in exchange for an honest review? Health and beauty brands like Boots, plus, magazines Marie Claire and Glamour all have their own beauty product testing clubs, which are 100% free to join.
There are also third-party product tester sites that work on behalf of big beauty companies and send you free perfume samples to trial. Here are the best genuine product testing sites I use to bag free perfume, beauty products, and more.
Download beauty product testing apps
On top of beauty product tester sites, there are also apps like Agora, OOOOO, Poshly, and Personal Perks. Download these apps for free, create an account, and start requesting beauty products to get rewarded for your opinion. The more active you are on these apps, the more you get to test for free!
Enter perfume brand giveaways
Beauty and perfume brands often run giveaways and competitions online and across their social media channels, especially during Christmas time and other special/seasonal events.
They usually have full-sized freebies up for grabs, e.g. free perfume bottles, but also offer runners up free fragrance samples on occasion.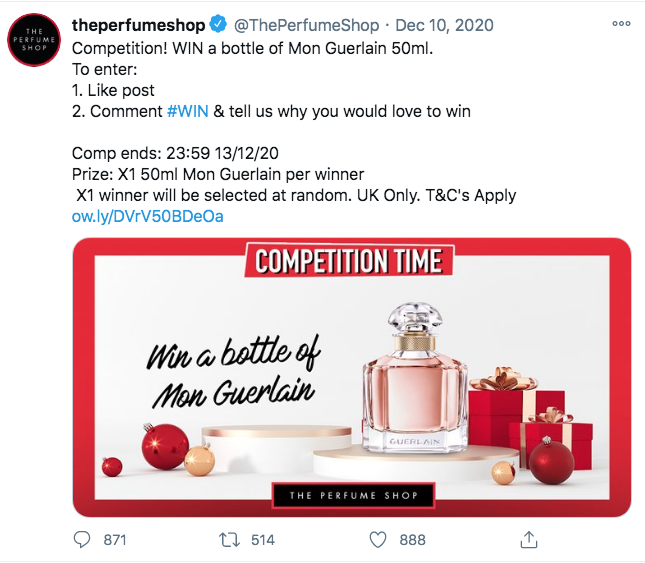 To get started, look on sites like The Prize Finder and Competition Database and filter by makeup and beauty competitions to find competitions to enter daily. Good luck!
Try Feel Unique Pick & Mix Beauty Samples
Have you heard of Feel Unique's Pick & Mix deal? You get to choose five samples from high-end brands like YSL, Charlotte Tilbury, and Kiehl's, and only pay £3.95 postage. What a bargain!
There are loads of beauty and fragrance samples to choose from, including plenty of perfume samples so get stuck in!
Write to brands to ask for free samples
Companies love to hear positive feedback and lovely messages from fans. It makes such a nice change from complaints! If you would like to try some samples, why not write to brands or email them telling you how much you love their products or enjoyed their latest advert, etc.
Then mention how you would be super grateful for the opportunity to try some samples. It doesn't always work, as companies are super busy and might not have time to respond.
However, it's such a nice surprise when you do get some samples in the mail and I would always recommend trying!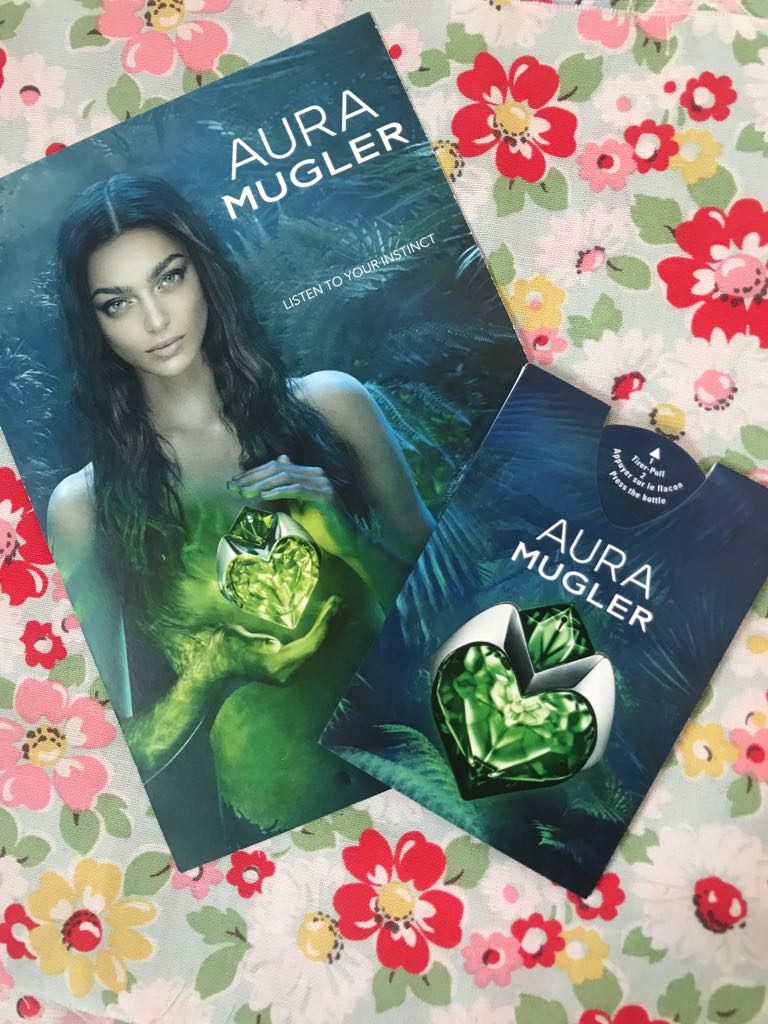 Related: How to get companies to send you free samples & coupons
Get free perfume samples with orders
This one seems quite obvious but I'm including it anyway because some companies actually require you to add free perfume samples to your basket or use a certain promo code.
You'll often be prompted to add these at checkout, but it's always worth checking! Others are super nice and include them in your order as a lovely surprise 🙂
The Perfume Shop 'Try Me Samples'
One brand that offers this for sure is The Perfume Shop. Their 'Try Me Samples' section lets you explore scents and add samples to your basket when you purchase a bottle of their wide selection of fragrances.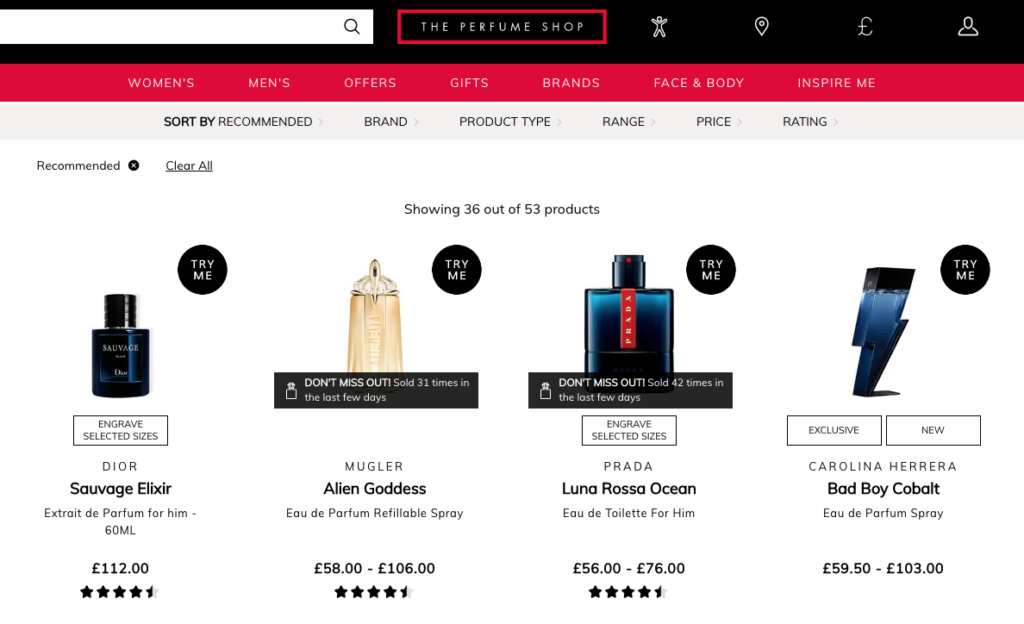 Look out for deal glitches
Deal glitches are AMAZING! It's where a brand slips up when promoting a new offer and may give away freebies or offer items at super cheap prices when you add certain products to your basket.
To find these, check out deal sites like Hot UK Deals and Latest Deals. These forum-style sites are packed full of all the latest glitches, freebies, and more.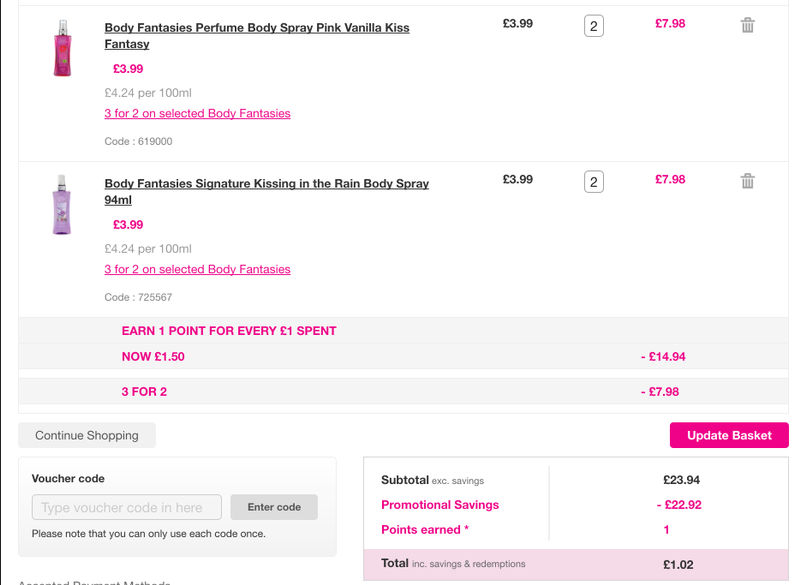 There are also Facebook communities and groups such as Latest Deals, Extreme Couponing & Bargains Group, and Extreme Couponing and Bargains UK group where people share freebies and deals as soon as they see them.
Be quick, though, these end fast as the brand soon clocks onto their mistake!
Keep an eye out for new perfume launch promotions
Companies will often give away free samples, both in-store and via post to help launch a new perfume range.
To get all the latest perfume launch news and updates, follow designer brands and perfume shops on social media, and sign up for their email newsletters.
Again, you'll have to be fast when you spot them, as they often have a limited number of perfume samples available!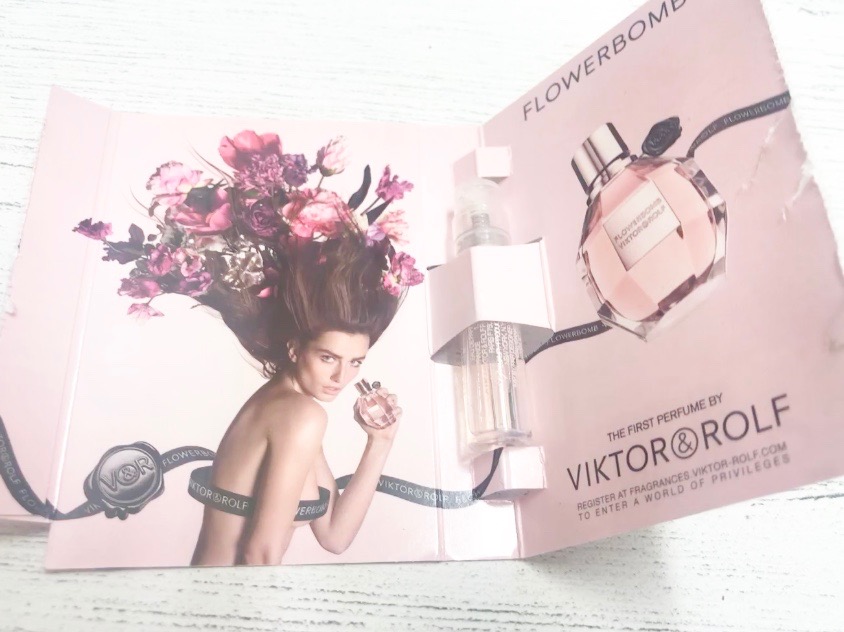 Top tips for claiming free perfume samples
I've been claiming free samples for years now and it's saved me a fortune! Here are some of my top tips I've picked up along the way:
Sign up for a separate email account dedicated to hunting for free perfume samples and entering competitions (to avoid your main email getting flooded with offers and email newsletters from brands)
Apply ASAP when you see a free sample to avoid missing out
NEVER pay for samples or the promise of full-sized bottles (see more on that below)
Store your freebies in an accessible way to keep track of your perfume samples e.g. beauty drawer
Pop a couple of free samples in your bag or purse to top up on the go!
Save scents for when you're going abroad, as they are perfect for the toiletries limit!
Round up a collection of free perfume samples and gift them to a friend in a hamper style or gift box
How to avoid free perfume sample scams
I don't want to scare you off but some sneaky scammers out there set up very convincing-looking sites, which promise free full-sized perfume bottles. Some may say 'just pay postage' and ask for all sorts of details.
Apart from genuine sites e.g. Feel Unique Pick & Mix, you should NEVER give out payment details in exchange for free samples. As a general rule, if it sounds too good to be true, it probably is.
Here are some ways to check free perfume sample sites are genuine:
They have terms & conditions and a 'contact us' option
Look for a green security padlock on the top left of the URL box
The website looks professionally designed
Cross-promotion of the giveaway, e.g. the brand is posting about the free sample across their social media pages and sharing the same website link as the one you've landed on
If you're unsure, you can always contact the brand directly to check before you submit your address to receive a sample. Still don't trust claiming free perfume samples online? I would say stick to the in-store methods I've recommended above 🙂
I hope you love your free perfume samples!
Pin for later…