According to The Trussell Trust, 2.5 million emergency food parcels were given to people in crisis in the past year. They expect this number to increase again over the Christmas period, as many continue to struggle following the effects of COVID-19.
If you fall into this category, there is support available. Social workers, health visitors, and doctors can refer you to your local food bank by giving you food vouchers. You can also speak to organisations such as Citizens Advice to find out what support you can get.
In the meantime, spending money to donate items to a food bank when you're struggling financially and finding it difficult to afford food for your own family can seem like a really big ask!
BUT what if I told you that you can do a good deed without spending a penny? And that you can get free food, drink, and household products for yourself and to donate?
That's right!
Money-saving bloggers around the UK are once again championing the Reverse Advent Calendar for #FOODBANKADVENT and you can get involved, too…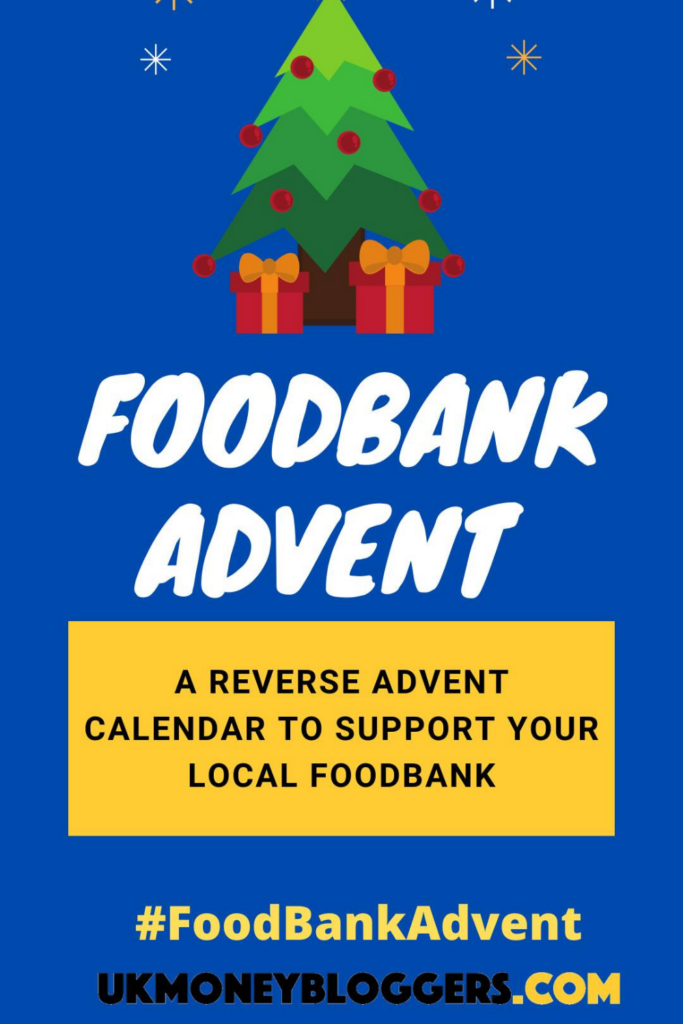 What is a Reverse Advent Calendar?
A Reverse Advent Calendar is where you and your family put aside one thing each day in November (or as many days as you can) and donate it to a food bank in time for Christmas.
How can I get involved?
To get involved, grab a box and start collecting items to donate. Share your efforts with friends, family, colleagues, and online every day using #foodbankadvent and engage with others across social media doing the same.
Apart from the obvious of doing a good deed, this is a fantastic cause that will bring your family closer together and teach your kids an invaluable lesson about giving back to those in need.
You can turn it into a game to keep your whole family engaged and make your hamper up and drop it off together, making you feel better that you've helped a family who really needs help this Christmas!
What are food banks looking for?
Each food bank may vary slightly, but in general, they are looking for:
Canned goods like soup, canned fruit, beans, etc.
Meals in a can/box that have a long shelf life
Tinned meat, fruit & veg
Tea bags / coffee 
Pasta
Rice
Cereal
Chocolate and sweets
Baby food
Toiletries
Pet food
(I would tend to avoid too much junk food and things that can be complicated to open like cans that need a can opener or jars that may get broken in transit.)
How can I get items to donate for free?
This is my favourite part of a Reverse Advent Calendar if you're on a tight budget – you don't have to spend a penny!
There are a number of ways you can donate for free this year, and here are my favourite ways you can get involved.
Donate to food banks for free by raiding your kitchen cupboards
I'm pretty sure everyone in the UK has a tin of beans or a can of soup hiding in the back of their cupboard that they have no intention of using anytime soon.
Sound familiar?
You don't even have to leave the house to get started on your Reverse Advent Calendar, just head to your kitchen and see what you have knocking about.
If it's not your kitchen or you're in a house share or something, don't forget to ask before you take it for your donation hamper!
Download free supermarket cashback apps
In case you haven't got the hint by now, I LOVE these apps!
We've saved SO MUCH money using these apps on our weekly shop and you can find some absolute gems to donate to your local food bank.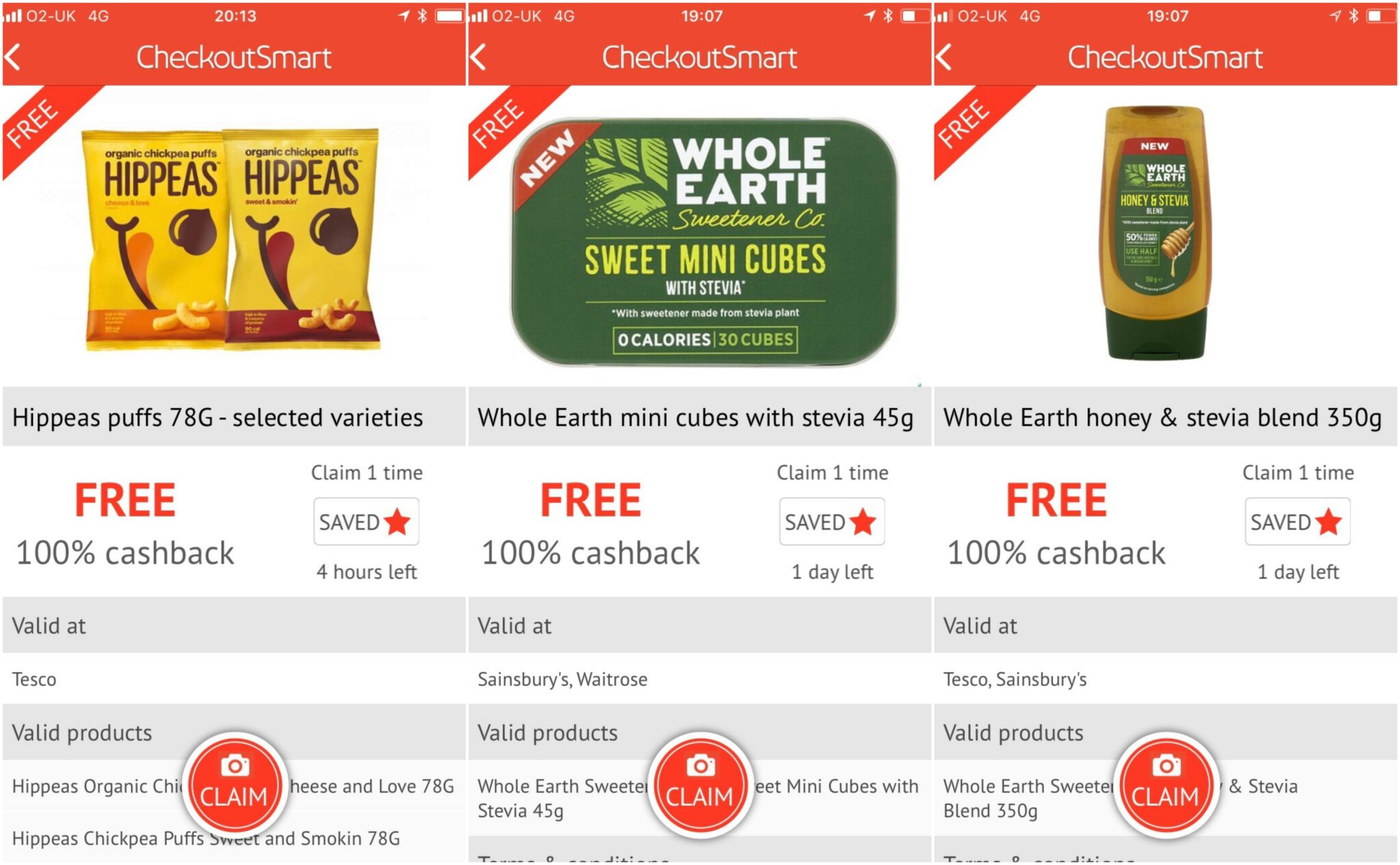 They have lots of free items on there and these apps upload new offers every day so keep an eye out for lots of fab freebies.
Last year, I picked up lots of festive freebies, including mince pies and Christmas puddings, perfect for a food hamper!
My favourite apps include:
Shopmium
Quidco Click Snap
CheckoutSmart
Topcashback Snap N Save
Green Jinn
Check out my complete beginner's guide to supermarket cashback apps now to help you start collecting those foodie freebies.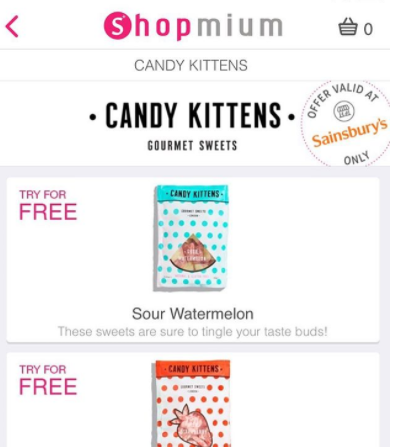 Related: Shopmium review – how to get freebies & save money at the supermarket
Collect coupons & vouchers to donate food this Christmas
Similar to cashback apps, there are loads of vouchers and coupons that offer freebies, especially around this time of year!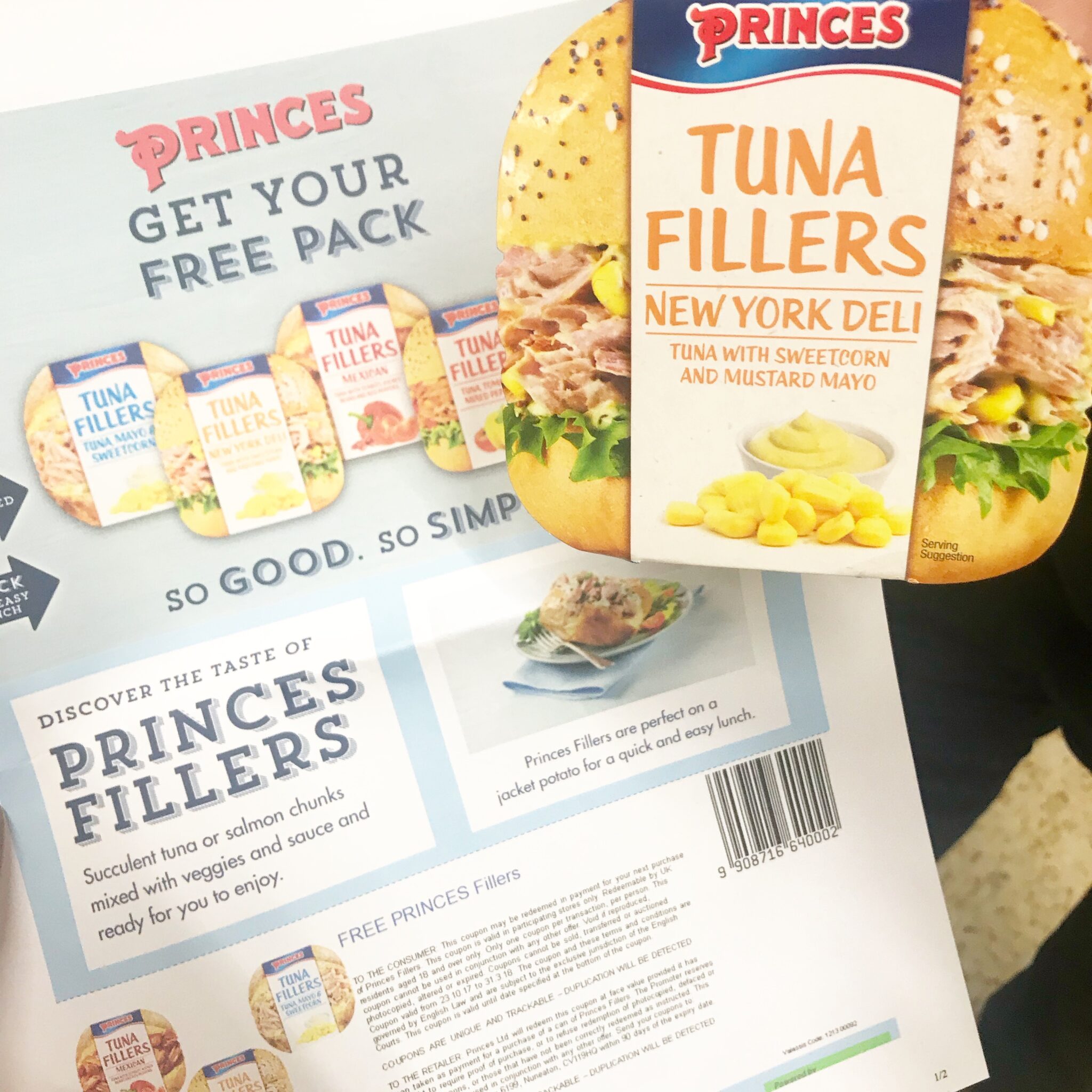 You can find vouchers almost anywhere if you look hard enough, but my favourite places to score coupons are:
In magazines and newspapers
Go directly to your favourite brand or company's website
On social media – on brand's pages or sponsored ads
Sites like Super Savvy Me and Money Saving Expert
Plus loads more!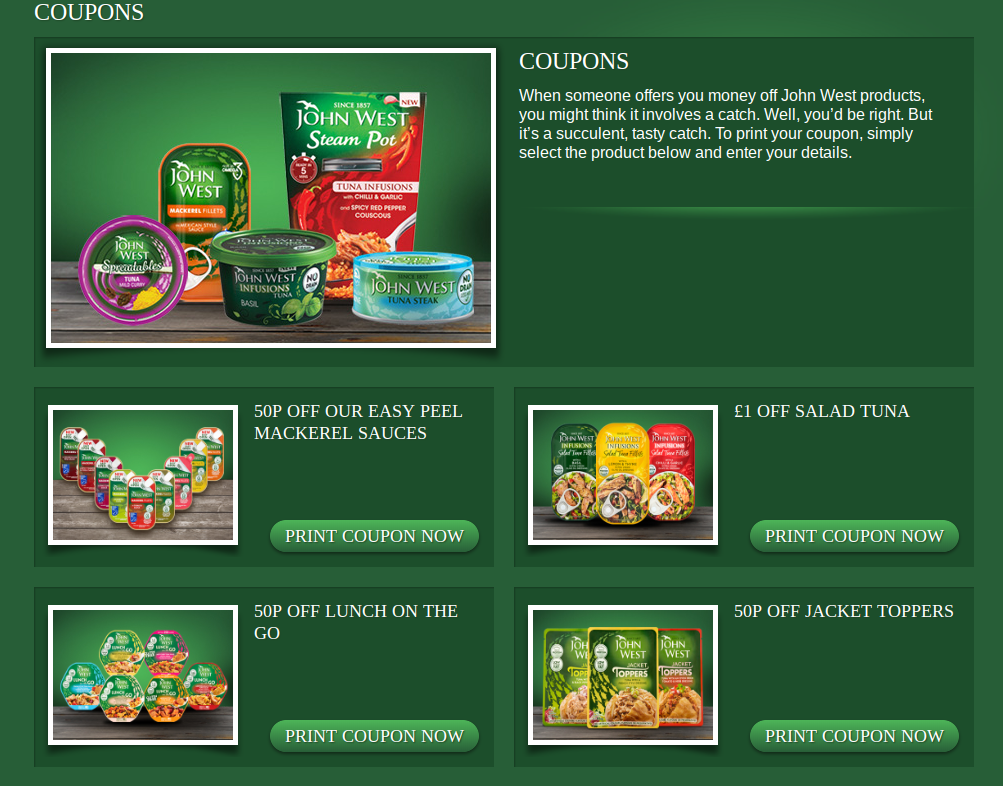 If you time it right you can combine offers so even if a coupon is only £1 off, if the product is on offer in store for a £1, that makes it free! 
Pick up freebies on your phone apps
O2 Priority and Vodafone VeryMe Rewards offer a bag load of freebies throughout the year, but they are especially generous at Christmas.
You can get all sorts of treats, like selection boxes and chocolate coins from shops like Thorntons, and WHSmith.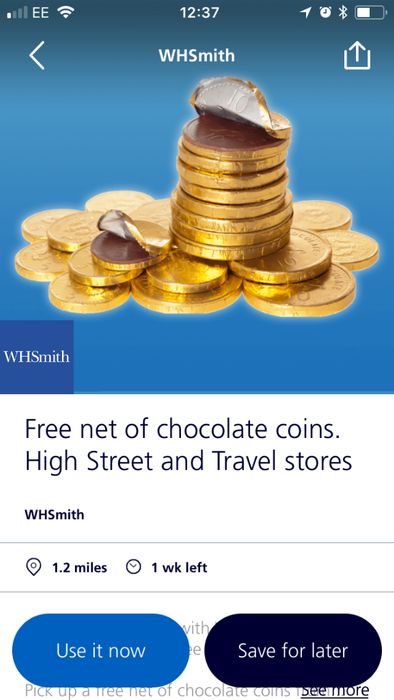 Brands like Halfords also offer useful car freebies like anti-freeze and car scrapers, which can also be donated.
These are so easy to claim, too! Just pop into your shop, open your app and show them your unique code and they'll give you your item, totally free.
Get free food on waste apps
Pick up free food and household stuff in your local area with waste apps. Olio is a great one for picking up free food from your local neighbours and Too Good To Go shows you all the restaurants and takeaways giving away freebies.
Donate your birthday freebies & free samples
Birthday freebies are my favourite kind of freebie! It might be a bit difficult to claim this year with lockdown but if you have a birthday coming up, brands like Hotel Chocolat, Shopmium, and M&S all offer treats and vouchers.
If you're feeling generous, you could also include your birthday freebie in your Reverse Advent Calendar.
Plus, if you have any free samples that you've collected throughout the year and aren't going to use like sanitary pads, toothpaste, etc. I'm sure this would also be greatly appreciated!
Use your loyalty points to collect free stuff to donate
If you're a fan of swiping your Nectar or Tesco Clubcard every time you shop like me, you'll have racked up plenty of points throughout the year.
What better way to give something back by picking up a few own brand bits and bobs to contribute?
You can also get loads more like baby food, toiletries, stocking fillers like chocolate, and anything else you think might help make someone's Christmas, as you're not as limited as you are with coupons for specific products.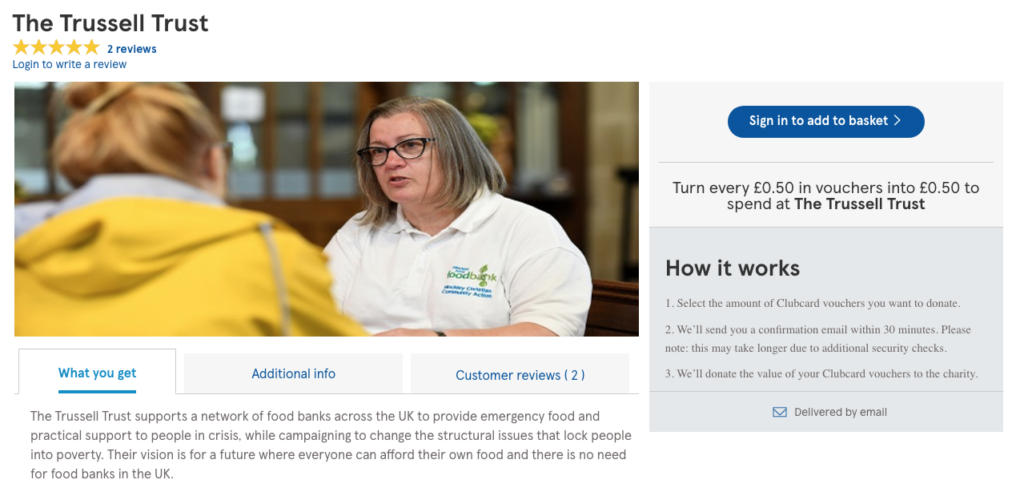 On top of this, you can use your Tesco Clubcard points to make a donation to the Trussell Trust.
Check out my huge list of best loyalty schemes to see if you're missing out on rewards when you shop!
Sign up for product testing sites & share your freebies
Product testing sites like The Insider and Bzzagent are always offering trials for users in exchange for feedback. Quite often, these sites will send you additional products, samples, and vouchers to share with your friends and family. These would make perfect additions for your Reverse Advent Calendar!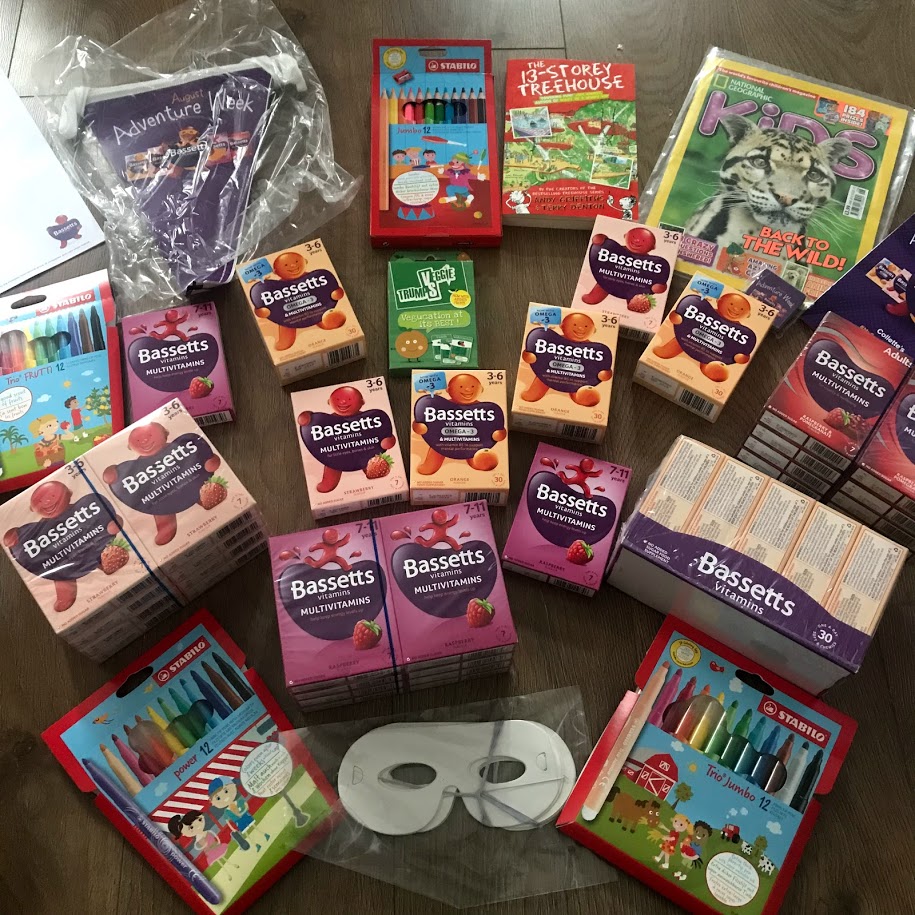 I don't have a food bank near me, can I donate to another charity?
Of course! You can donate to a range of charities at Christmas.
Different charities ask for a variety of items so make sure you double-check before you start your Reverse Advent Calendar.
Here is a list to help you find your nearest charity and what they mostly look for:
Can I donate money instead?
With another lockdown commencing, you might be feeling nervous about venturing out to pick up items for your Reverse Advent Calendar. If you can afford to, you can absolutely make a donation instead! Please see below details of the official Just Giving page and click 'Donate now' to get started.
You can also donate via a local supermarket. Buy a £10 food bank voucher from Morrisons, which goes towards 50 food banks across the UK. You can also add a digital green token when you checkout at Waitrose to help.
Thanks for reading and I hope I've inspired you to donate this Christmas! 🙂 Don't forget to check out my latest offers page for the latest freebies and offers to help you find freebies to donate!
Pin for later…