In today's post, I'll be showing you legit ways to get free food and drink. These secret tips can save you serious cash on your grocery shop and restaurant bill! They are also an absolute lifesaver if you and your family are on a tight budget.
Let's get started!
Find free food & drink on freebie sites
Freebie sites are a great place to find free food & drink offers. They take all the guesswork out of finding freebies, as they have dedicated freebie finders who search and test each freebie before they post it on their site.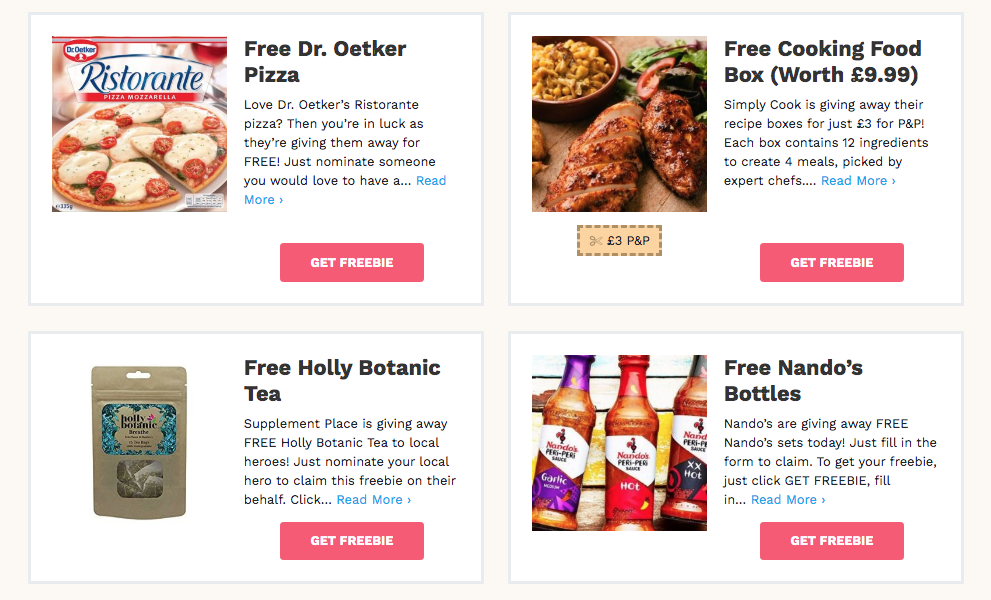 You can find all sorts of offers, including:
Free snacks like crisps, chocolate bars and energy drinks
Coupons for free pizzas, ready meals, etc.
A voucher for a free alcoholic or non-alcoholic drinks at your favourite local pubs
Free main courses at popular high street chains
Every time you see a freebie you like, simply follow the instructions to claim each offer. Check out my top list of freebie sites to start looking for free food & drink offers.
It's worth noting that these sites do not provide the freebies themselves. They just alert you and show you the best deals available at the time. Freebies are snapped up quickly so apply ASAP!
Supermarket cashback app freebies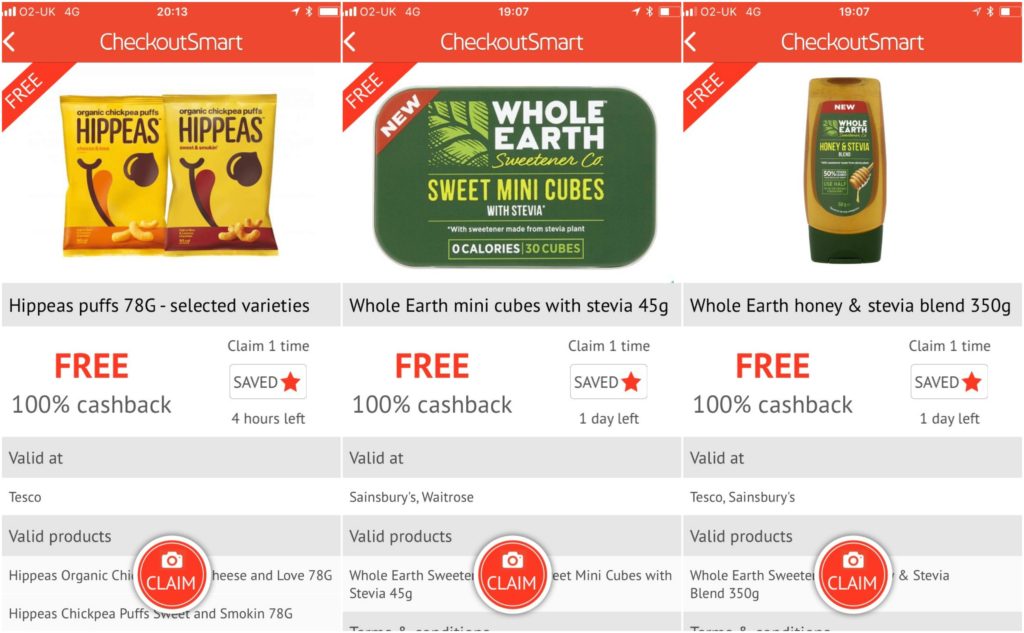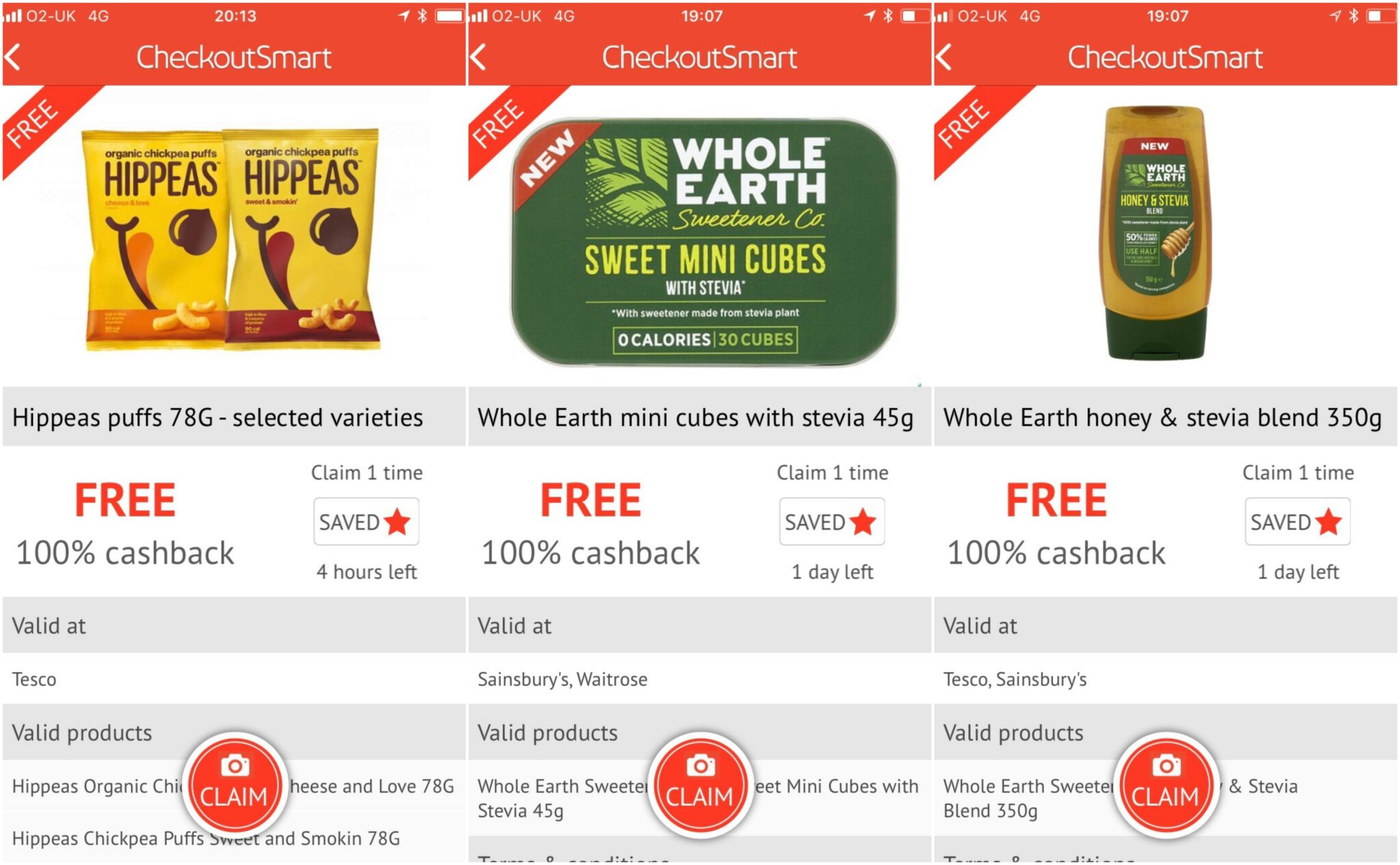 Related: CheckoutSmart App – How To Earn Cashback At The Supermarket
I absolutely love supermarket cashback apps! They are full of freebies and discounts and are so easy to use. All you do is download the apps for free and see if there are any freebies that take your fancy at your local supermarket.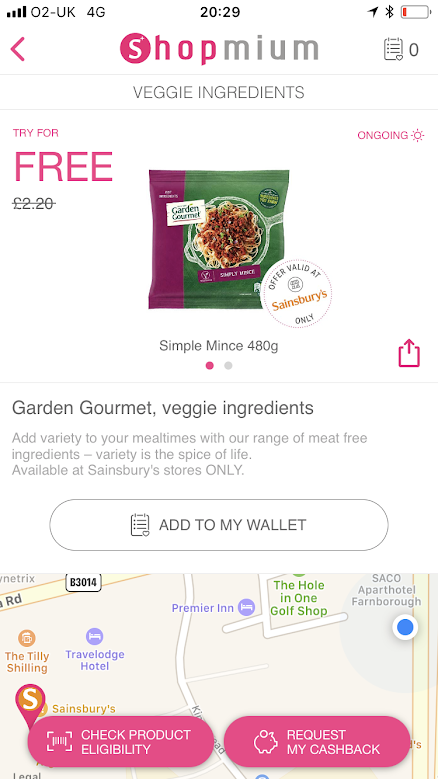 Then, head to the store, purchase as normal and upload your receipt to the app to receive 100% cashback, making it free!
I've written an in-depth post about my favourite supermarket cashback apps for saving money at supermarkets, but Shopmium is my best pick of the bunch. Plus if you use my ref code KHKCYCEN when you sign up, you'll get a free tube of Pringles!
Related: Shopmium App – How to get freebies & save money at the supermarket
Free food & drink coupons
Couponing is another really great way to save money and get free stuff at the supermarket. Look at some of the brands you already purchase and head to their manufacturer website to see if there are any free food and drink coupons up for grabs.
The best places I look for coupons are:
You'll need a printer for some of these, but many are now available as digital coupons on your phone. Plus, supermarkets like Tesco have their own monthly magazine, which includes a page full of coupons.
To get stuff for free, try 'coupon matching'. For example, if you find a coupon for Covent Garden soup for £1 and use a tool like Latest Deals Supermarket Comparison app to find where the soup is currently on offer for £1, it makes it free!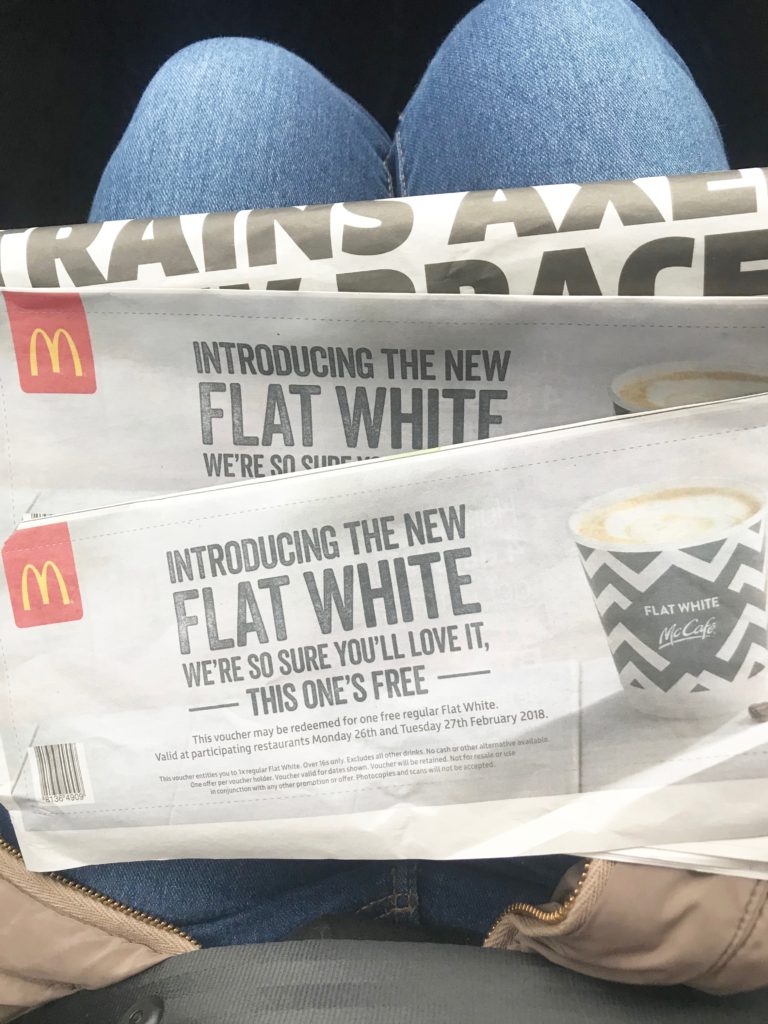 Keep a lookout in daily newspapers such as the Metro on your commute for free coupons. Magazines also often include free snacks and coupons for free food and drink are hiding inside.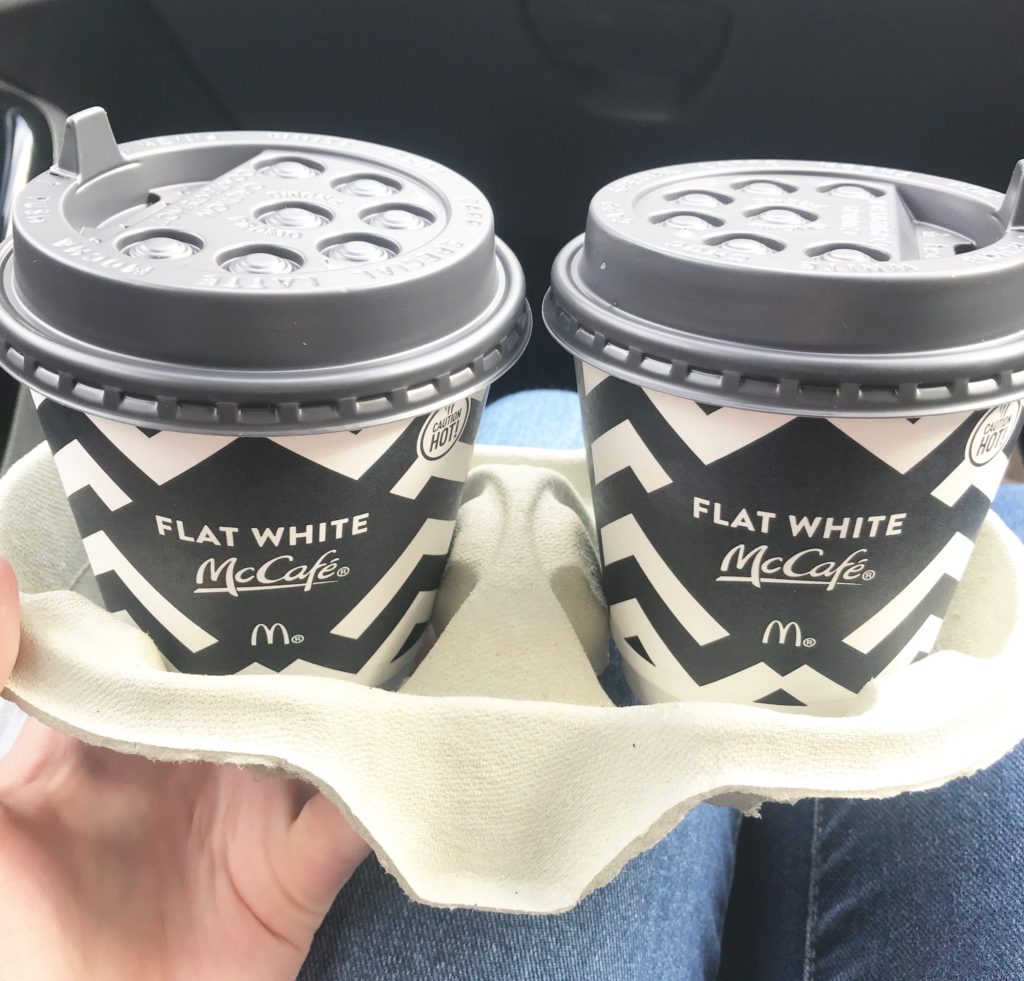 Free food & drink subscription boxes
Companies like Graze offers a delicious free first box where you can literally try before you buy. You can, of course, cancel your subscription at any time. Claim a free box and then decide whether you would like to continue your tasty snack subscription!
You can also claim a free Simply Cook trial box! Here a sneak peek of all the exciting spices and recipes included in your trial box…
Plus, keep an eye out on Dragons' Den for subscription box companies, as they usually run a special deal around the time they are featured on the show!
Try me free campaigns
Look out for 'try me free' campaigns on packaging at your local supermarket. Purchase the item as normal and upload a photo of your receipt on the brand's website and you'll get 100% money back, making the item free.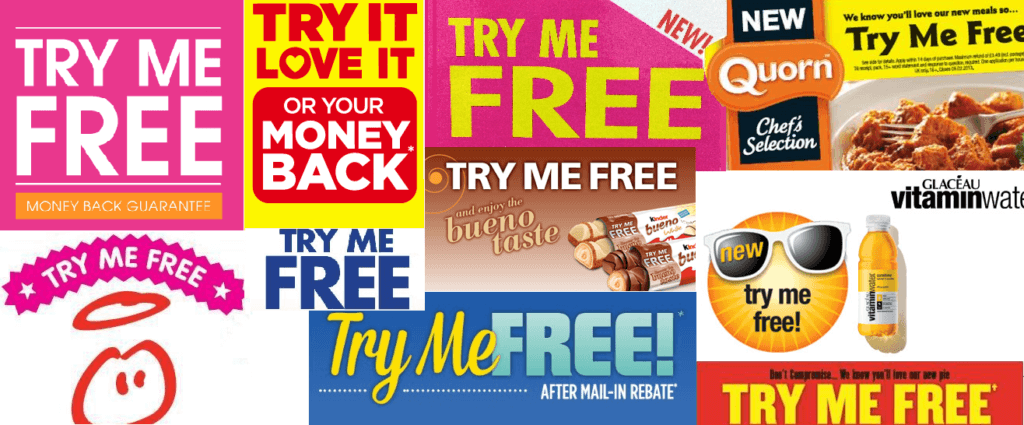 On packaging promotions and competitions are also a good way to save money on food and drink, as you could win back a free pack of the product or a cash prize! Make sure you check the terms and conditions and apply for your refund by any deadlines.
(FYI – This isn't the same as a money-back guarantee and I personally am against asking for money back if I don't genuinely have a problem with their product)
Food & drink product testing opportunities
Product testing is so much fun and another fab way to bag free food and drink! All you have to do is give honest feedback for the items you receive and trial.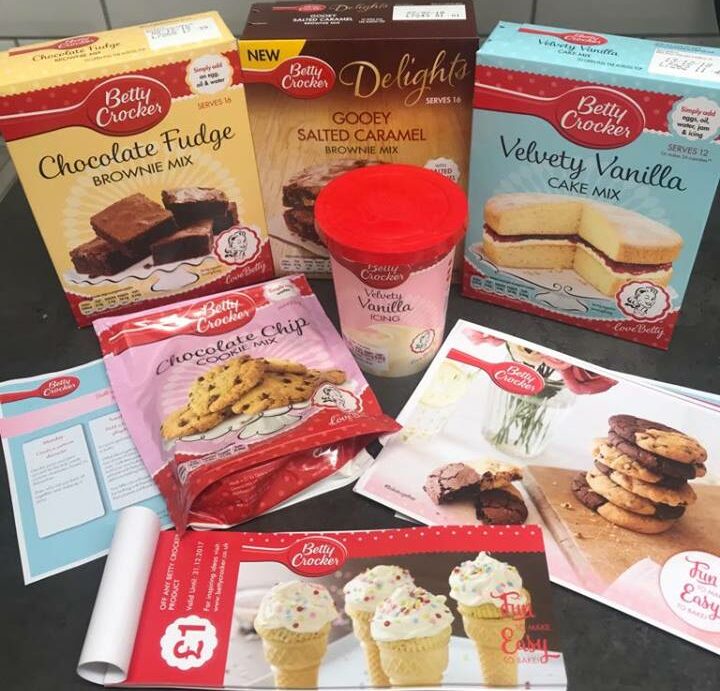 You can get all sorts from household items like mops and vacuum cleaners, to free makeup and free beauty items. And of course, free food and drink! I've received free Betty Crocker goodies, alcohol like gin and wine, plus loads more food and drink goodies.
The best part? You can do all this from the comfort of your own home! Check out my top tips for product testing, plus 30+ genuine product testing opportunities to help you get started. 
Win free food & drink entering competitions
Fancy winning some food and drink goodies? There are thousands of competitions launched daily by a bunch of food and drink brands online. You can win free stuff from brands for an entire year or huge hampers packed with free food and drink.
Sites like The Prize Finder and Competition Database are a good place to start, as they list all new competitions. I would also recommend amping up your entries around seasonal times like Easter and Christmas, as there are loads of chances to win!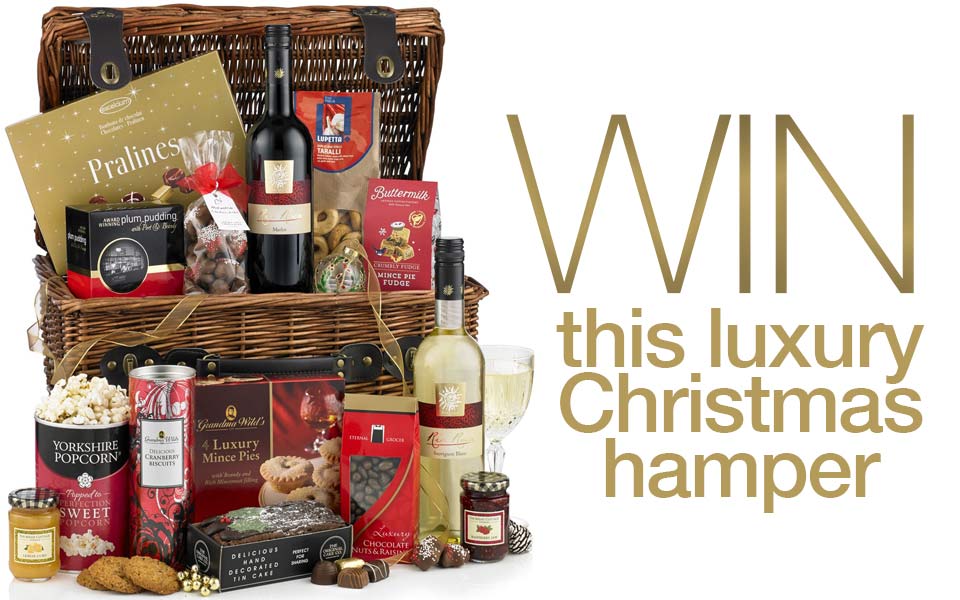 Traditional ways to enter competitions also include magazines and newspapers or looking on product packaging at the supermarket for new competitions.
If you haven't already got it, I highly recommend Super Lucky Secrets written by fellow blogger Di Coke!
It's packed full of top, beginner-friendly tips to help you win more competitions.
Free food & drink offers for NHS staff
There are loads of offers for NHS currently listed on the NHS website, both for supermarkets and restaurants, plus loads more! If you are an NHS worker, or you know someone who is, have a look at this list.
Forage for free food
Foraging for food is a great way to bring home fresh berries and herbs for you and your family. It's a bit quirky, but if you don't mind taking your Tupperware down to your nearest wildlife spot, then check out this complete beginner's guide to foraging.
Ask friends & family
If you have family and friends that are happy to help, don't be ashamed to discuss your situation with them. It can be hard to reach out but if you and your family are really struggling, there is no shame in asking for some help.  Who knows? You might be able to return the favour one day!
Food banks & charities
Depending on your situation, you might be eligible for free food parcels at your local food bank. If you're seriously struggling and would like to speak to someone about your situation, contact charities like The Trussell Trust and Samaritans for a chat and to see what support you can get during this difficult period.
More ways to get free food & drink
Pick up free food on zero-waste apps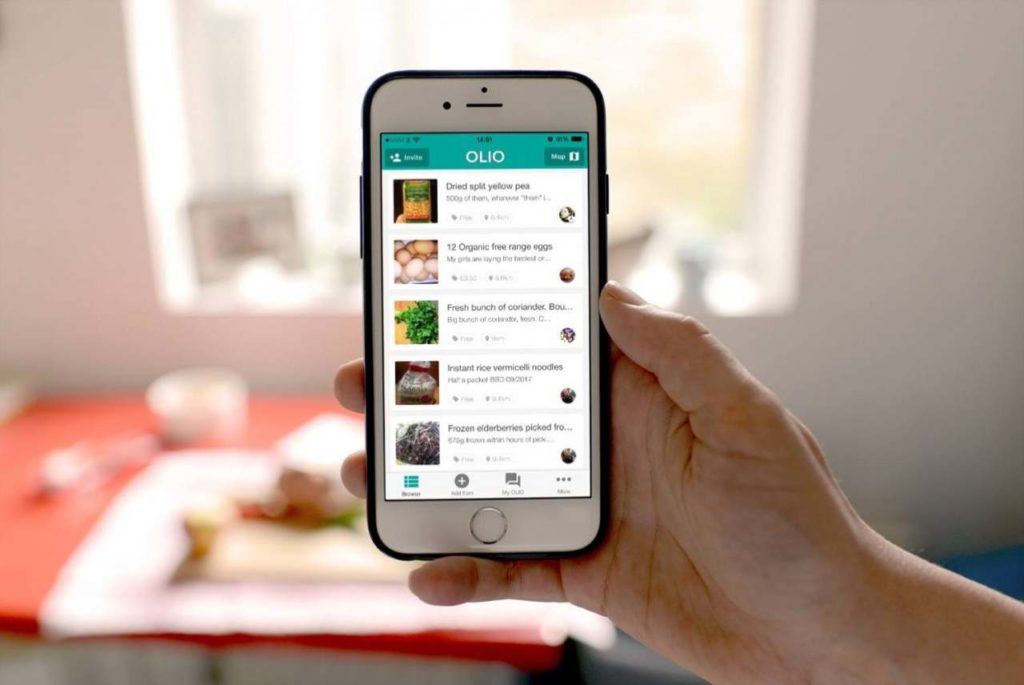 Food zero-waste apps like Olio and Too Good To Go offer free food and drink from neighbours or local restaurants and cafes in your local area. These apps get a big thumbs up for their efforts in trying to reduce food waste!
Plus, depending on where you live, you could score free food every night of the week…
Food & drink loyalty apps
Most food and drink brands now have a loyalty scheme and give away really generous freebies! These tend to work alongside a loyalty card or replace the need for one completely.
To get you to sign up and stay engaged, they offer loads of freebies and deals exclusively for app users. Plus free birthday treats!
Krispy Kreme, for example, offers a free doughnut for signing up to their Krispy Kreme Rewards and Waitrose offers a free hot drink every time you shop and bring your own cup.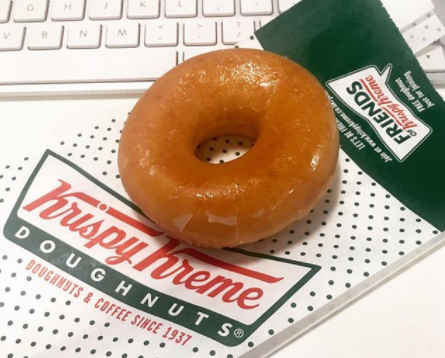 Some of my favourite food chain loyalty apps include:
Greggs – free drink when you download the app
McDonald's – regular freebies like a free McMuffin, drink or side
KFC – free sides, dips and drinks etc.
Caffe Nero – free first hot drink when you download their app
Subway – free subs, coffees and cookies on a regular basis
Simply look for these on your app store and download each one for free to get started.
Popular supermarket loyalty schemes like Tesco Clubcard and Nectar (Sainsbury's) also offer free stuff in exchange for loyalty points. Make a list of places where you already shop and spend your cash and check to see if you're missing out on freebie opportunities from their loyalty scheme
New store openings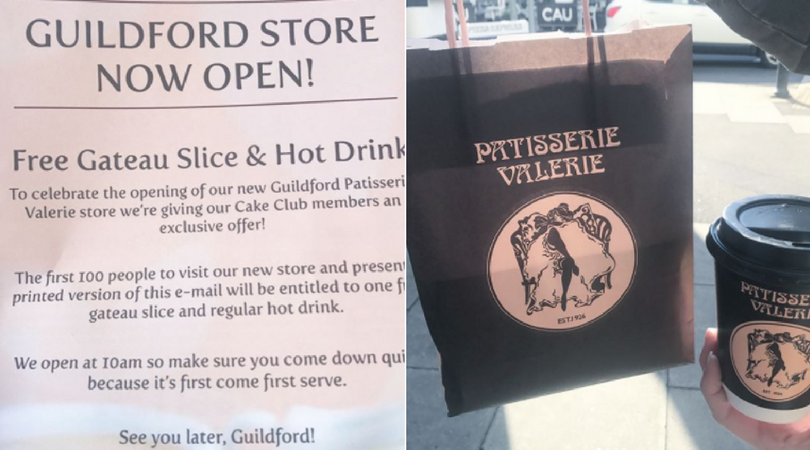 If there is a new store opening near you, it's always worth checking their website or Facebook for open day freebies. I've managed to score a free Dominos pizza, Patisserie Valerie cupcake and coffee, and a free goody bag from Hummingbird Cafe from their new store openings.
Remember to snap a pic of your freebie, then tag and thank them on social media to help them get the word out!
Get free food & drink on your mobile network
Mobile networks have loyalty apps that offer exclusive freebies and offers for members. O2 Priority offers a free hot drink at Caffe Nero every week and has other freebies like free chocolate coins and a pack of cards at WHSmith around Christmas.
Vodafone also recently launched 'VeryMe' which has freebies like free chocolate from Hotel Chocolat and a free Greggs pasty!
Food & drink birthday freebies
Birthday freebies are such a lovely way to celebrate your birthday and make you feel special. You can get free meals, cocktails, sweet treats, and loads more!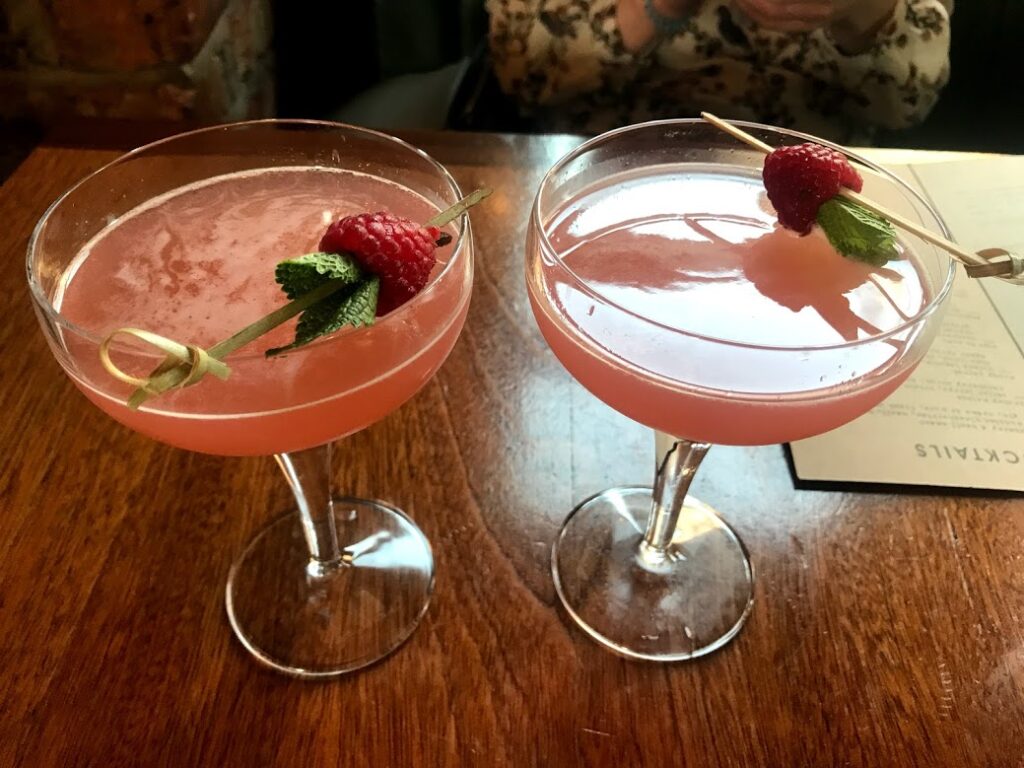 The best part is you don't even have to go hunting these down, I've already found them for you! Check out my huge list of birthday freebies and don't forget to claim yours when your birthday rolls around…
Mystery shopping for free food & drink
Mystery shopping is a fab way to top up your bank account, but also to get free stuff. My favourite sites for finding opportunities are Marketforce and Red Wig Wam. I'm sure a quick google search will reveal plenty of others too.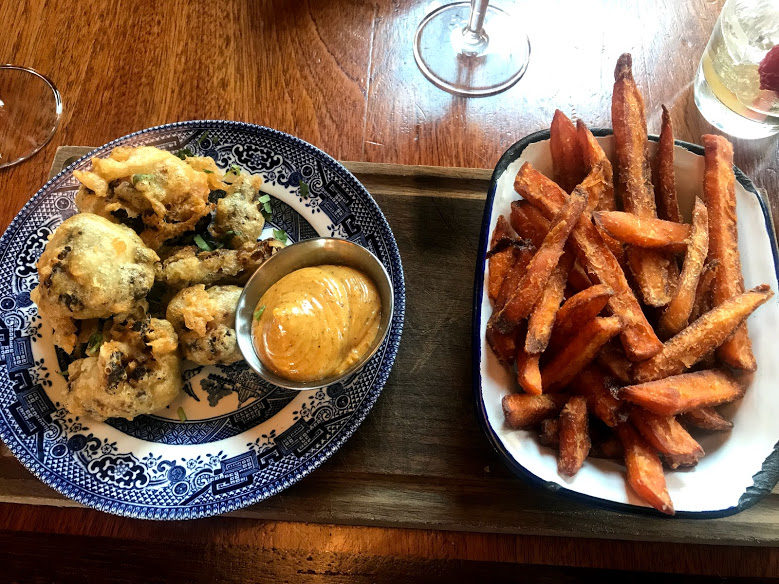 You'll often be given a budget to spend a certain amount and asked to purchase specific products or items off a menu. I've had plenty of free meals from places like Dominos, Wetherspoons, and Greggs, all for giving my feedback on things like customer service and cleanliness etc.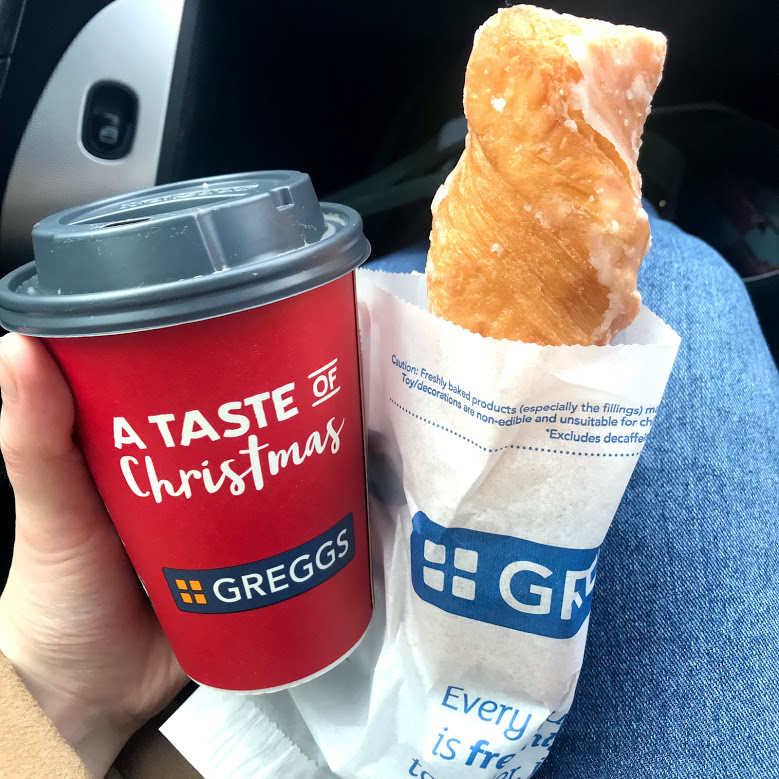 Free VIP tasting events
Brands including TGI Fridays and Wagamama often host exciting and exclusive tasting events for new additions to their menu. These are sometimes restricted to food critics and members of the press, but sometimes they extend the invitation to members of the public.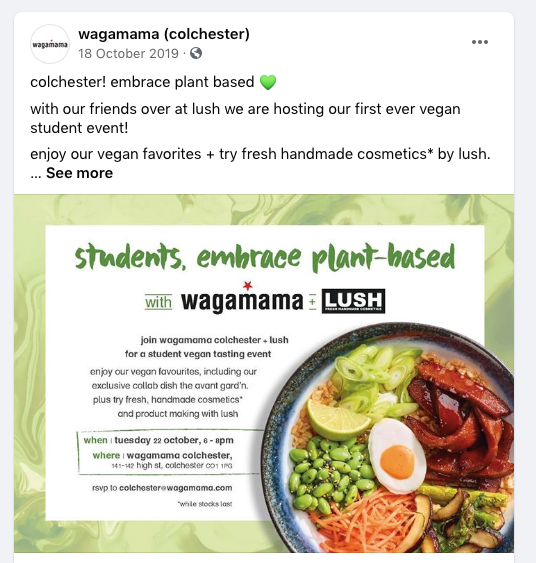 They will announce these events over social media and in their email newsletters, so get following and keep a lookout for an upcoming event near you!
Exhibitions
Free to enter exhibitions like The Allergy & Free From Show happen annually across popular city venues including London and Manchester. On top of your free ticket, you'll have access to endless food and drink stands offering freebies and free samples.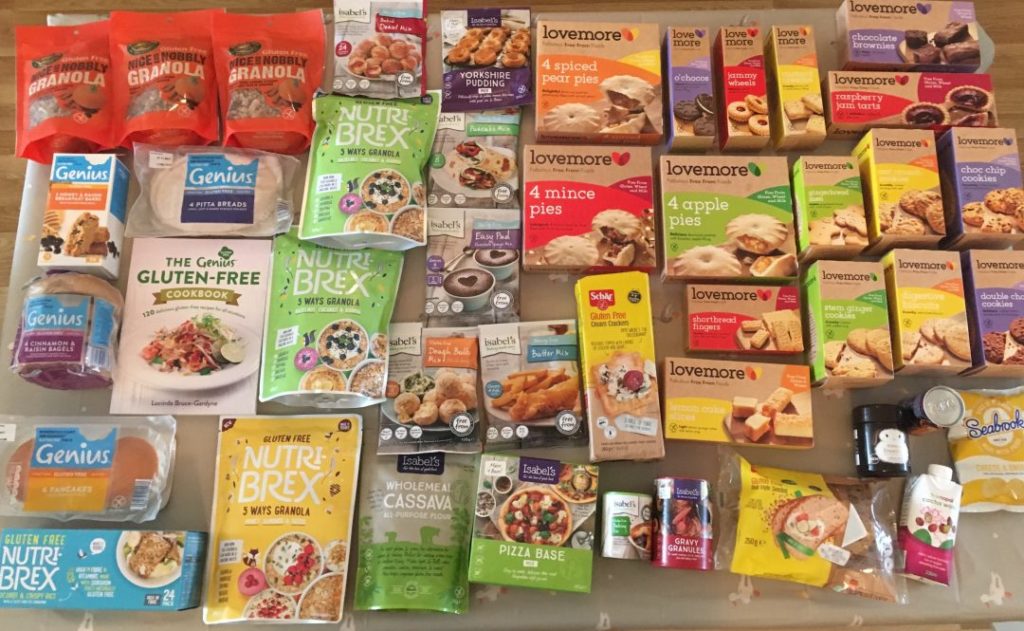 Plus there are coupons and chances to win hampers happening on stands all across the event. It's a great way to try new products and can really help cut food and drink down costs, as we all know how expensive allergy-free products can be!
Awareness days & seasonal freebies
Awareness days are another random but awesome way to bag yourself free stuff. Popular restaurants offer freebies to lure you in on special days!
Pizza Express has an amazing Bottomless Dough Balls days and Snowball Dough Ball Day where you can get free dough balls.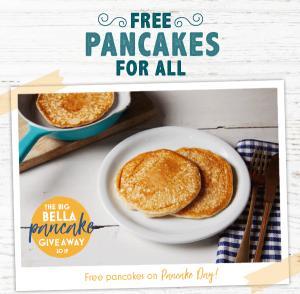 Going down a more traditional route, places like Bella Italia offer free meals for mum on Mother's Day and dad on Father's Day. They also give away free pancakes on Pancake Day!
Kids eat free offers
A whole bunch of high-street restaurant chains have clocked onto school holidays and now offer free meals for kids. This is a fab way to save money on family meals and spend quality time together.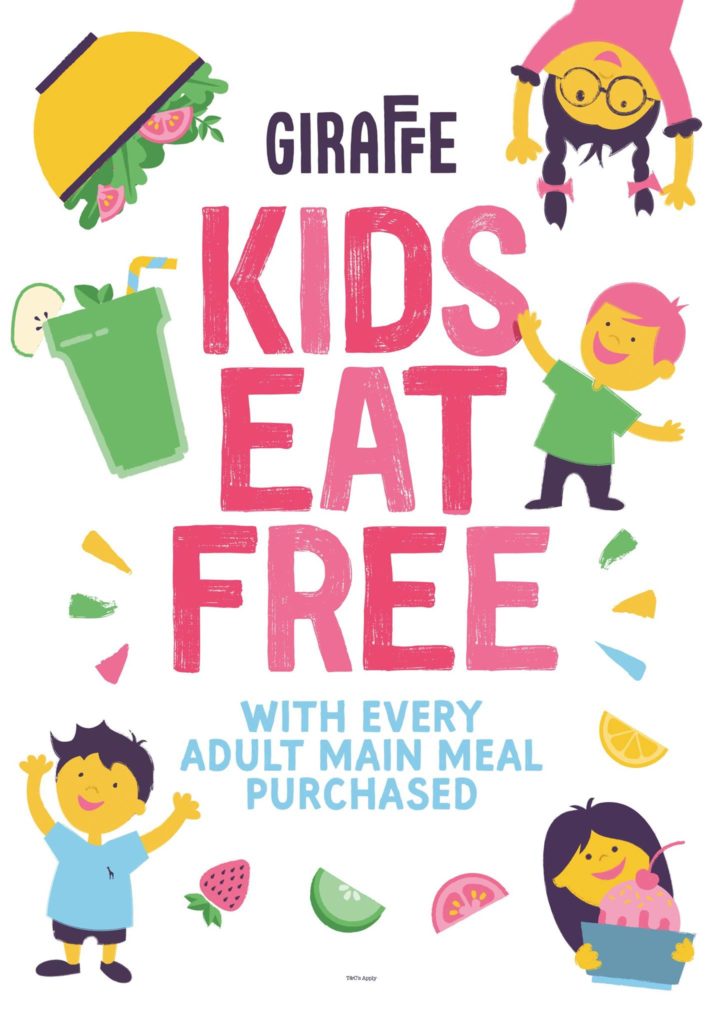 Places that I've seen offer free meals for kids during half time include:
Giraffe
Frankie & Bennys
Bella Italia
Toby Carvery
La Tasca
Morrisons Cafe
Beefeater
Cafe Rouge
And loads more! Just a heads up, deals can change quite quickly. So once you've decided where to dine out, head to their website and check their latest offers to see if your kids can eat free.
Still with me?
Great!
Even more ways to get free food & drink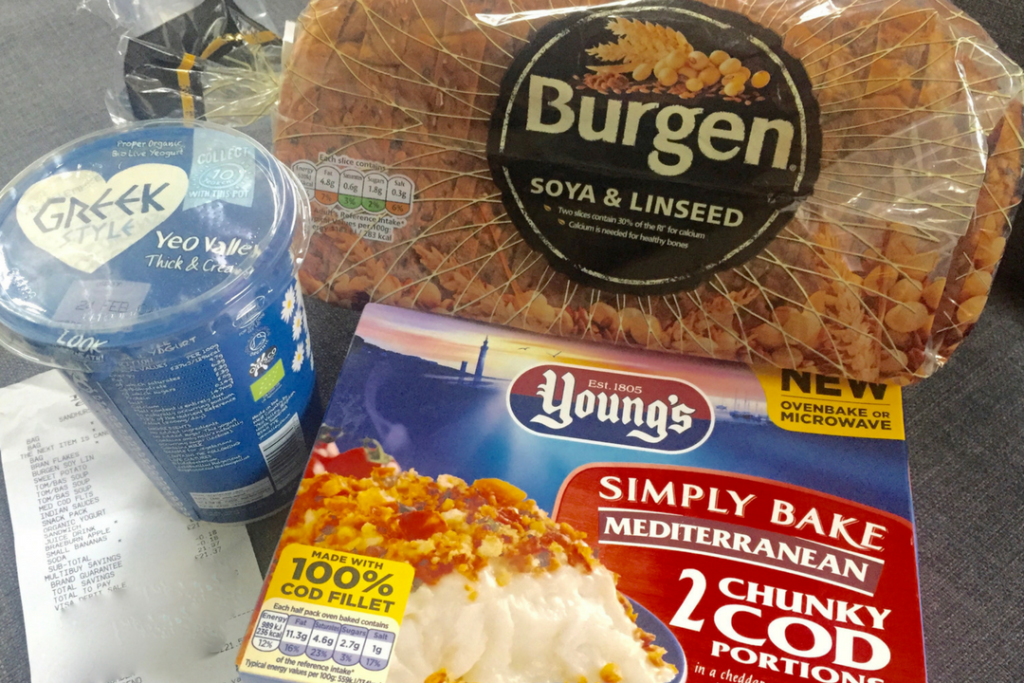 Find freebies on social media
Social media is a haven for freebies! You can find free food and drink offers on social media in a number of ways, including:
Sponsored ads – a form that appears in your newsfeed from brands
Liking your fave brand pages & keeping an eye out for new freebie announcements on their page
Entering 'like & comment' competitions on Facebook or 'retweet to win' Twitter competitions
Joining freebie groups and money-saving communities like FREE STUFF, Comps & Bargains by Magic Freebies and Lucky Learners for all the latest freebies and competitions
I've written a post on how to bag free stuff on social media, which goes through this in way more detail!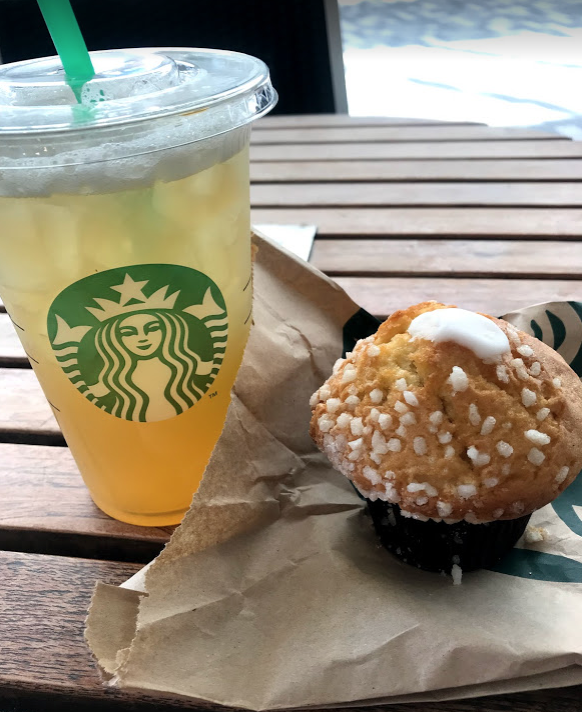 Write to companies to ask for free food & drink
Whether you have a complaint or compliment, it's always worth writing to companies. Are you disappointed they discontinued your favourite flavour of yoghurt? Have you had a really positive experience at a store? Perhaps you're a new mum looking at trying a new type of baby formula? Let them know!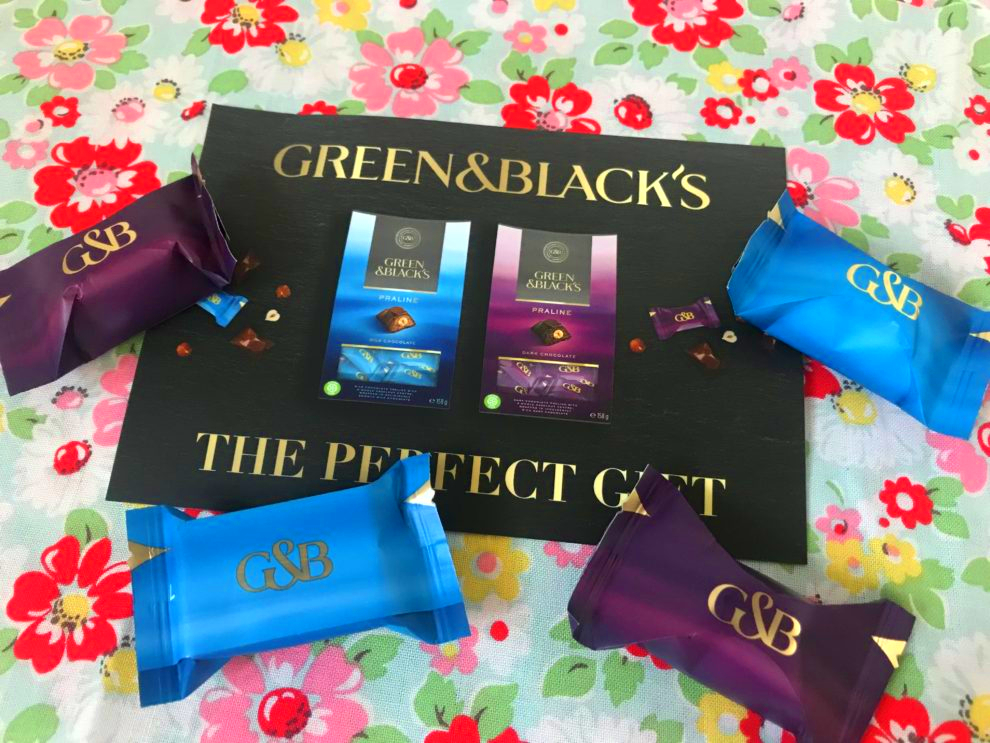 Brands are keen to keep you as a loyal fan so include your address in your letter or email and they might pop you some freebies or coupons in the post. Always worth a try!
Sign up to brand newsletters
Companies are always on the hunt for new email signups to promote their products and services. I know companies like Uber Eats and Deliveroo offer exclusive discounts and freebies for new customers.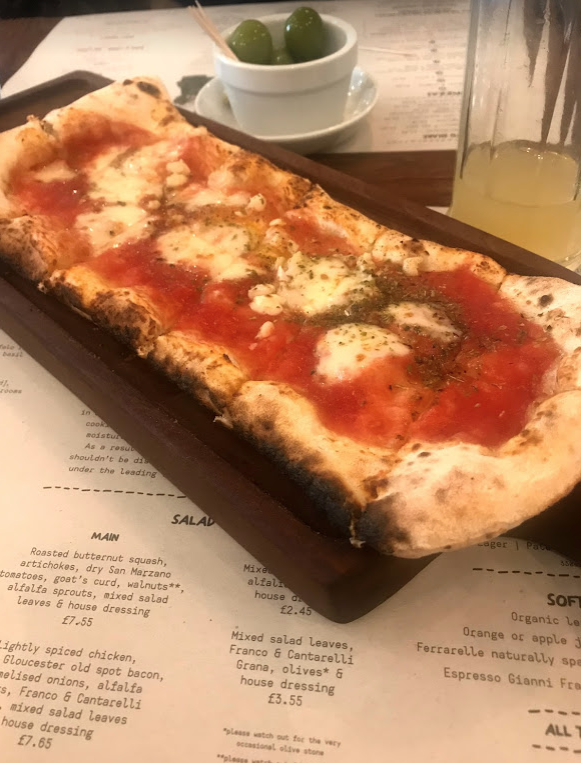 You can usually see a pop up to signup when you visit a website but if not, have a look at the bottom of their site for a link to sign up. Then just wait for the offers to come rolling into your inbox!
Refer a friend schemes
Remember those subscription boxes I mentioned before? Lots of food and drink companies like Graze and Simply Cook offer referral schemes. You can get free boxes every time you refer a friend to their product.
Check each company's website and have a Google around for brands offering referral schemes and get sharing with your friends and family!
Free food & drink at work
I've seen a lot of goodwill gestures going around lately for NHS staff who have had free food delivered to their work, plus loads of offers for free stuff from food chains. Some companies also offer perks like free team lunches on occasions and to celebrate team wins.
I've also seen a lot of businesses sign up to perkbox, which offers free and discounted food and drink offers to employees.
I would say these are nice to have and that it's best to not expect these on a regular basis and just enjoy them when they happen!
Become an influencer or ambassador
Influencers and brand ambassadors can bag loads of freebies in exchange for sharing branded content on social media. Now, you shouldn't apply to be an ambassador or try to make it as an influencer just to receive free stuff. It's certainly a perk, though!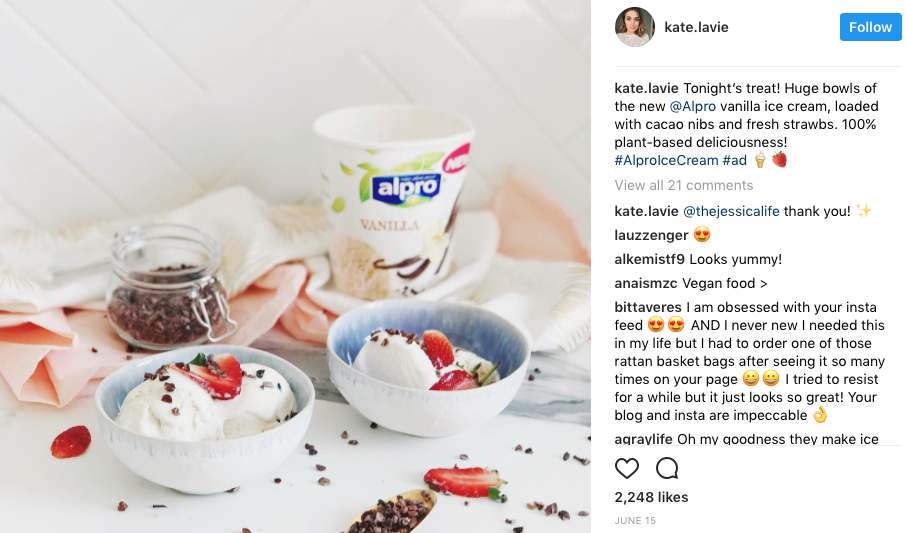 Think about things that you're generally interested in.
Are you a gluten-free baker? Do you cook meals with a unique twist? Set up a free social media account and start building from there. Often brands will scout you out and get in touch to ask if you're interested in free stuff and payment for sharing their product/service with your audience.
That's when you know you've made it!
Pin for later…
This post contains affiliate links, which means I receive a small commission if you purchase some of the products or services recommended, at no extra cost to you. Deals and offers were accurate at the time of posting, always check T&Cs.