It's National Debt Awareness Week. I know many of us have suffered financially this year due to COVID-19. So, I've put together a list of super helpful debt charities. They offer free debt advice and are there to listen and help anyone who reaches out to them.
Are you consistently struggling with debt? Is this is the first time you've found yourself in a financial crisis? Regardless of your situation, they are there to help you find a solution. These are all truly amazing and can be a genuine lifeline if you're in debt.
In no particular order, here they are…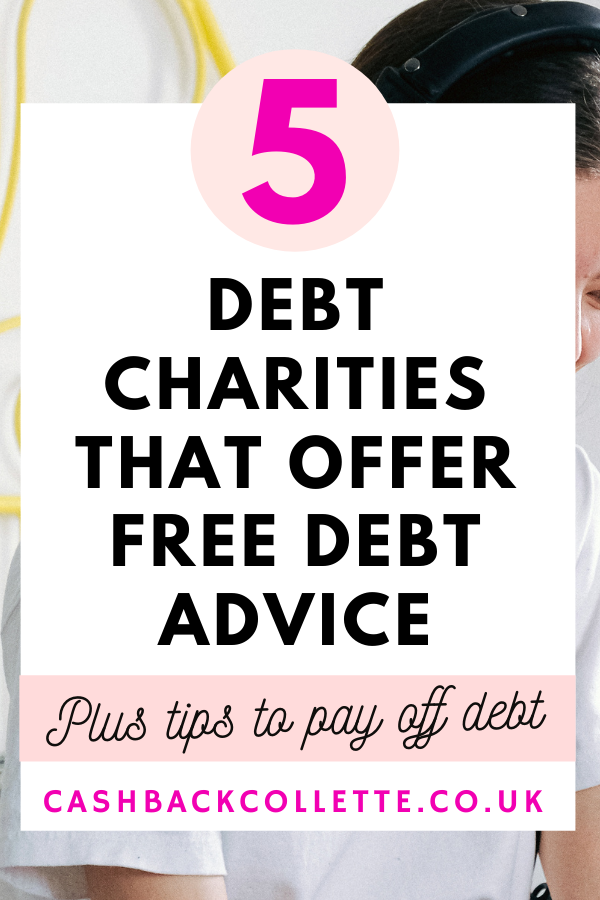 ---
StepChange is just one of many amazing debt charities, offering lots of useful tools to help you manage your debt. They actually organised Debt Awareness Week to help us get talking about it.
Check out their debt advice tool, which enables you to create a budget and a tailored plan. It also has practical steps for you to take, based on the information you've given.
Contact StepChange
---
Citizens Advice have a network of 316 independent charities dedicated to offering debt, money, legal and consumer advice. They employ specialist caseworkers who have a wealth of knowledge in areas such as repossessions, bankruptcy, debt negotiation with creditors, and more.
Contact Citizens advice
---
---
National Debtline also provides plenty of free guidance and support for those facing debt problems. Plus, check out their website for loads of reading material and debt tips.
Contact Debtline
---
Christians Against Poverty is another option if you're looking for free advice from a debt charity. They offer a very sympathetic ear for those struggling emotionally. Their website also features case studies and debt-related articles.
Contact Christians Against Poverty
---
Last but not least, Debt Advice Foundation is my final suggestion. They are a debt advice and education charity. The foundation offers free, confidential guidance on all aspects of debt e.g. loans, credit cards, etc.
Contact Debt Advice Foundation
---
Tips on how to become debt free
While I'm no debt financial expert, I would love to share how I stay out of debt and save money. Hopefully, these nuggets will help you cut down debt and save money in everyday life. Here are my top tips!
Take advantage of freebies
Believe it or not, freebies are everywhere! You just need to know where to look. Brands give away free samples to get honest feedback. Plus, people give away freebies on local selling sites if they just want rid.
I've been claiming freebies for years and have probably saved thousands. You can get all sorts, from free beauty products to food and drink. Even free furniture!
Check out my guide on the best places to find freebies and start claiming yours today…
Shop secondhand
Charity shops and car boot sales are a great place to find secondhand, preloved treasures. You can find plenty of clothes, toys, and household items. Lots of these are still in excellent condition, too! These can help you save money rather than buy new products, which can quickly add up in price.
Sell what you don't need
One of the best ways to contribute to debt is to find ways to earn extra cash. I love selling clothes on eBay but there are loads of alternative selling sites to try too. You simply snap pictures of your items, describe, them, name your price, and off you go! If you're keen to declutter too, I always recommend selling in bundles.
Cut down your food bill
Food is one of the biggest household expenses and it's a great area to cut back. Some ways you can save money here include:
Find out more tips in this article: 50 easy ways to save money at the supermarket
Here are some posts from fellow UK Money Bloggers to help you conquer debt:
Embrace frugal living to pay off debt #debtawarenessweek
Become debt free: 5 things you can do
7 Simple but effective ways to pay off debt faster
Let's Talk About Debt – Mrs Mummypenny
Pin for later…