*NEW FREEBIE ALERT* Calling all doughnut loves! Did you know you can get a FREE glazed doughnut from Krispy Kreme when you sign up for their newsletter or download their loyalty app?
It's so easy to claim your free doughnut! Simply follow this link and enter your details.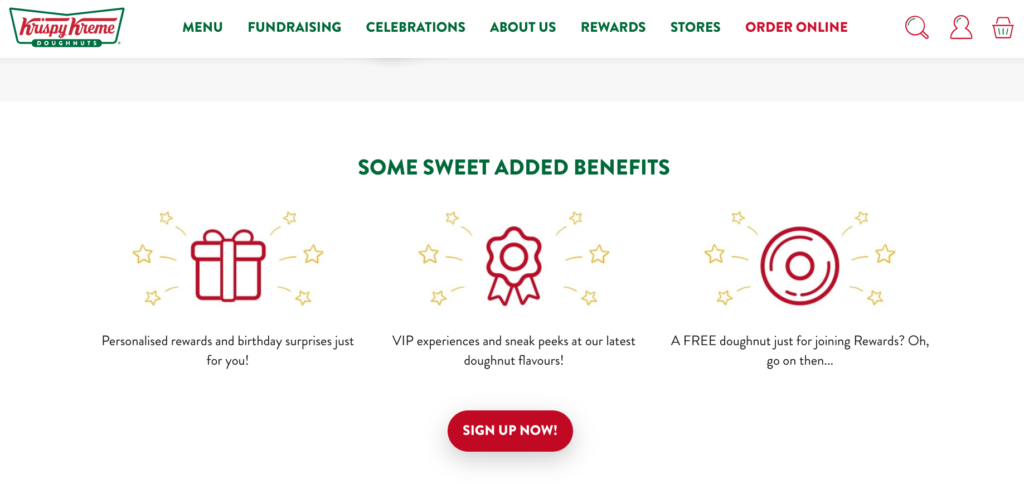 Then, all you have to do is verify your email and choose where you'd like to pick up your free doughnut. You can collect your free doughnut from a Krispy Kreme store, a service station, or any participating Tesco store.
Once you've picked up your first free doughnut, you can enjoy a whole bunch of rewards when you tell them a little bit about yourself and which doughnuts you love the best. Earn loyalty points every time you buy a doughnut, plus get ANOTHER free doughnut on your birthday. How lovely is that??
Psst… Check out this huge list of 60+ birthday freebies to claim alongside this one…
Still here? Great!
For more freebies and free samples, check out the following posts:
P.S. for £100+ worth of freebies and deals, don't forget to sign up for my 30 day freebie challenge!
Pin for later…