Fancy getting your hands on free stuff, delivered straight to your front door? Enter Tryit! As you may know, product testing sites, (including Tryit) are one of my favourite, legitimate ways to bag freebies!
Keep reading to find out more about how Tryit works and how you can score free stuff…
What is Tryit?
Tryit is a genuine product testing club, which is free to join and use. They work with top brands to gain invaluable insights and offer you the opportunity to test exciting new products for free. In exchange, they'll ask you to provide honest feedback.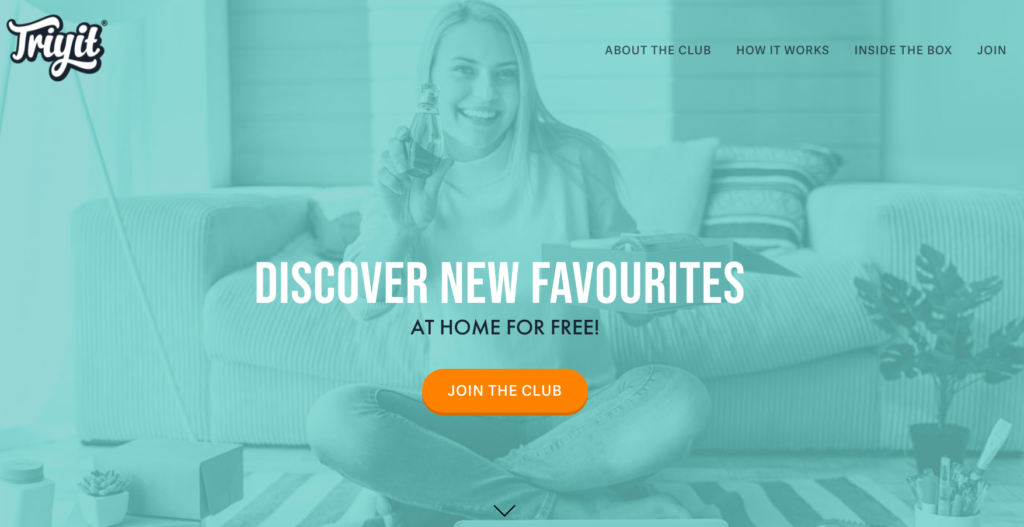 How does it work?
It's super easy to use the site and you can join in minutes! Simply sign up for free and fill in your profile to get started. Once you've created your profile, they will match you with upcoming campaigns, tailored to your likes.
Once they email you to confirm you've been matched to a new campaign, they will send you a box in the post, packed full of free products for you to try.
As soon as you've had chance to try your box, they will email you a link with a quick survey, asking for your feedback.
Make sure you fill this in to give you the best chance of receiving another box!
There are other ways to earn points too. You can share photos of your box on social media for the chance to earn a £500 Amazon voucher. How exciting!
What do you get in a Tryit box?
Tryit will send you a range of products, depending on your profile preferences. The most recent box I received is this one from an exciting brand I'd never heard of called Topo Chico.
It contained two 'Hard Seltzer' sparking waters infused with alcohol. Amazing!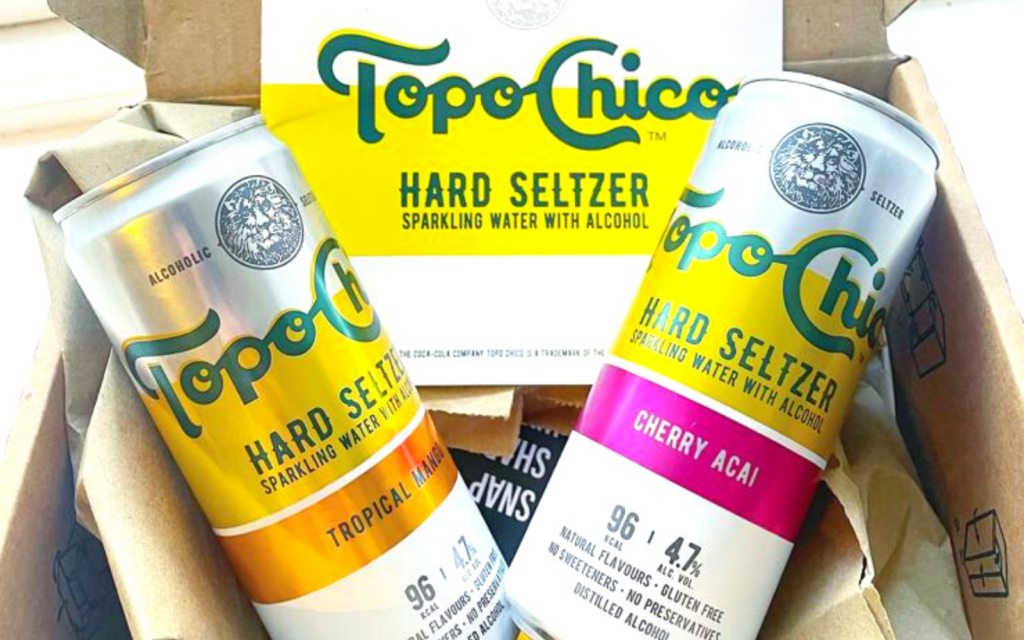 They were only 96 calories each and 4.7% alcohol. They tasted lovely actually! I was surprised at the flavour, as I don't usually like sparkling water and thought they would be quite flat. How wrong I was!
Perfect if you only fancy a light drink at a party or social gathering.
Obviously, if you put on your profile that you don't drink, you wouldn't be invited to this campaign. This is why it's good to be honest, so you end up trying products you genuinely like.
Is Tryit free?
Yes! Similar to other product testing sites, it's 100% free to use for life. They will never charge you to send your products, which is the best thing about the site in my opinion!
Is Tryit sampling legit?
Yes! As with all sites and apps, I wouldn't recommend Tryit unless I knew it was genuine.
What's in it for them?
I know what you're thinking, why would a company send you free stuff? Put simply, Tryit gets paid to secure feedback for brands. Not just that, they also secure cheap brand awareness by asking you to share on social media.
Can you imagine how much social media coverage they'll get if they send just 100 free boxes out and tag brands?? That's some great, cost-effective marketing right there!
So there you have it, hopefully I've inspired you to try some new products for free with Tryit!
For more freebies and free samples, check out the following posts:
P.S. for £100+ worth of freebies and deals, don't forget to sign up for my 30-day freebie challenge!
Pin for later…